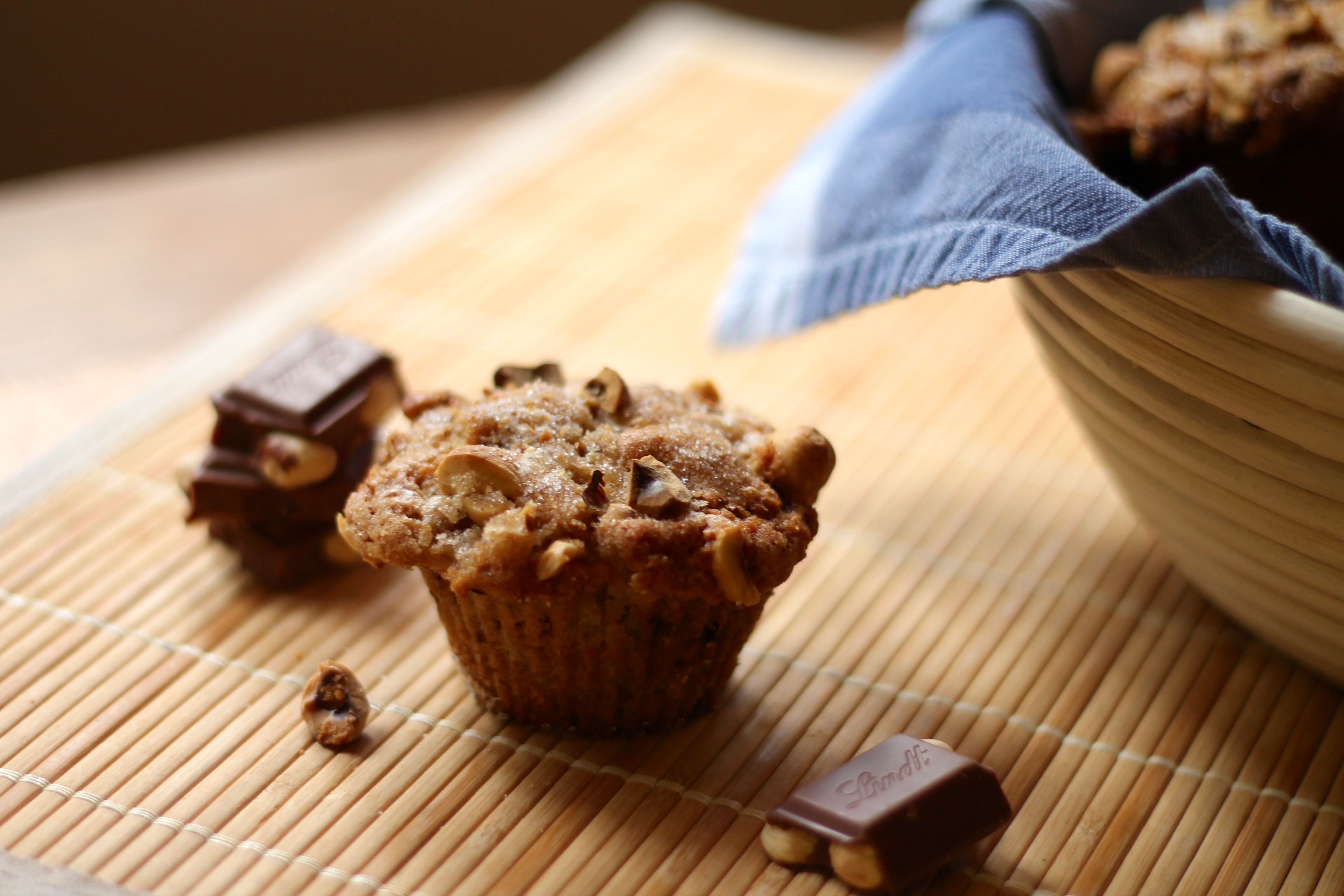 Happy New Year!
For my first post of 2014, I bring you muffins. Muffins fit in with all those well-intentioned New Year's resolutions about eating better and being frugal – these muffins in particular came about from the need to use up three very tired-looking pears, which were made into an extremely delicious pear ginger sauce to put in the muffin batter. However, underneath their nubbly, virtuous-looking brown exterior, they contain a little bit of sin: chunks of hazelnut milk chocolate, a large bar of which I "won" in a present exchange game over the holidays. Truth be told, these muffins are more sinful than not – a muffin like this is basically just a rustic cupcake – but now that the Christmas tree is put away and it's back to reality (ie: work), they helped ease the sting a little.
About the pear ginger sauce in these muffins: it is incredible. Pear and ginger is not exactly a new combination, but somehow I have never fully appreciated their delicious harmony and I don't want any of you to suffer from a similar ignorance. Pears are bountiful right now, and ginger is a perfect warming spice for winter. And did I mention these muffins have chocolate in them? Right. Go make them.
And also! This month, my blog turns three. Three years and more butter and flour and chocolate than I can shake a stick at! Thanks, everyone, for reading, commenting, and trying out these recipes – I appreciate it more than I can say. 🙂
Pear Ginger Muffins with Hazelnuts and Milk Chocolate
Adapted from Food52. Makes 12 muffins.
Pear Ginger Sauce
Peel, core, and dice about 3 medium pears, any variety (should yield about 2 cups). Sauté the pears with 1 tbsp unsalted butter in a saucepan over medium-high heat, stirring to coat the pears in butter. Add 1/4 cup sugar and 2 tbsp grated fresh ginger. Bring to a boil then reduce heat to low and simmer for about 15 minutes, until the the pears are soft and the sauce thickens. Remove from the heat and cool for at least 15 minutes while you prepare the muffin batter.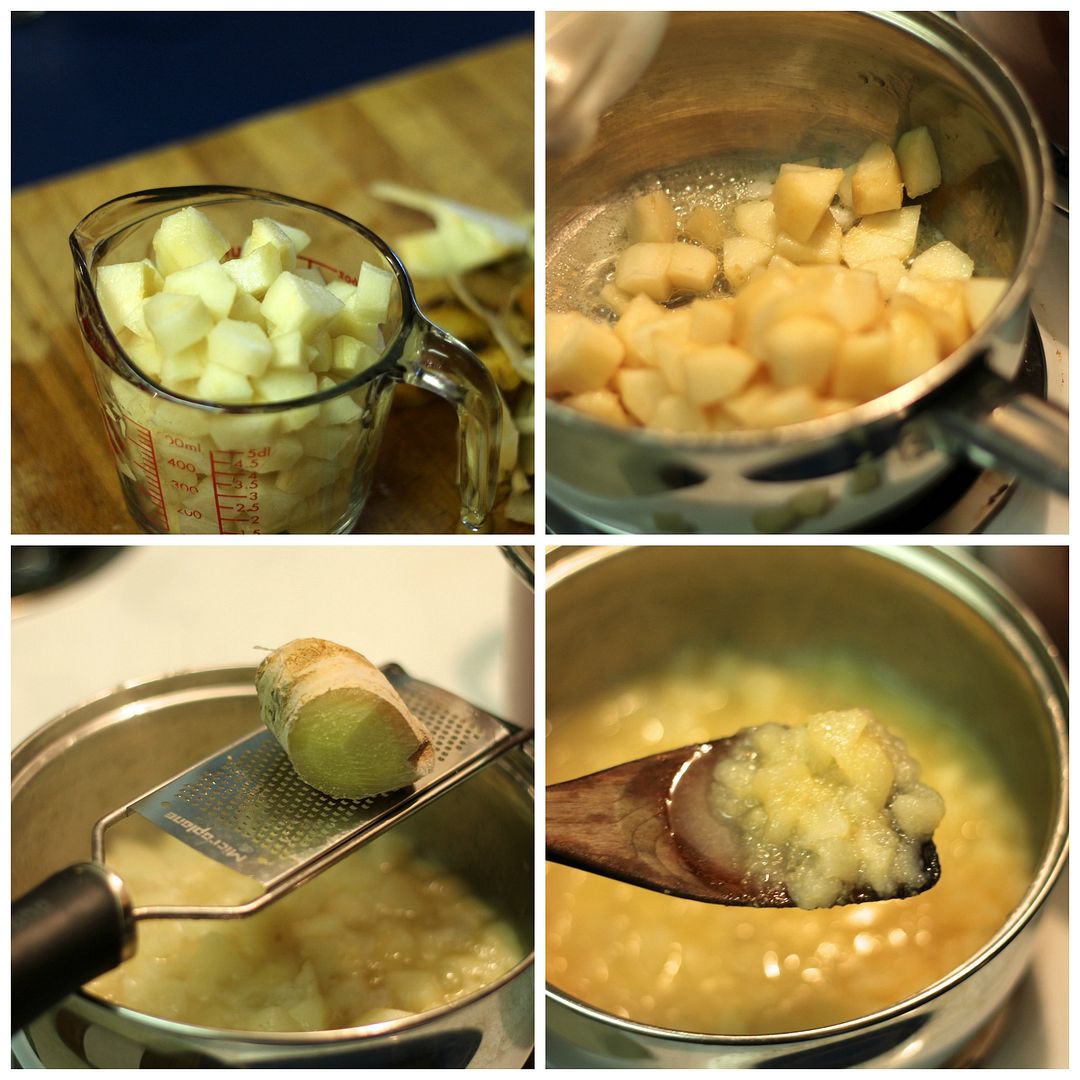 Muffins
Preheat the oven to 400˚F. Line a muffin pan with paper liners or grease the cups. Set aside.
In a large bowl, whisk together:
1 3/4 cups + 2 tbsp light spelt four (or 1 1/2 cups all purpose flour)
1 1/2 tsp baking powder
1/2 tsp baking soda
1 tsp ground dry ginger
1/4 tsp salt
In a smaller bowl, whisk together until creamy:
2 eggs
1/3 cup sugar
1/2 cup unsalted butter, melted and cooled
Stir in 1 cup cooled pear-ginger sauce (you'll have some left-over, which is a very good thing – try it over plain yogurt or on pancakes!).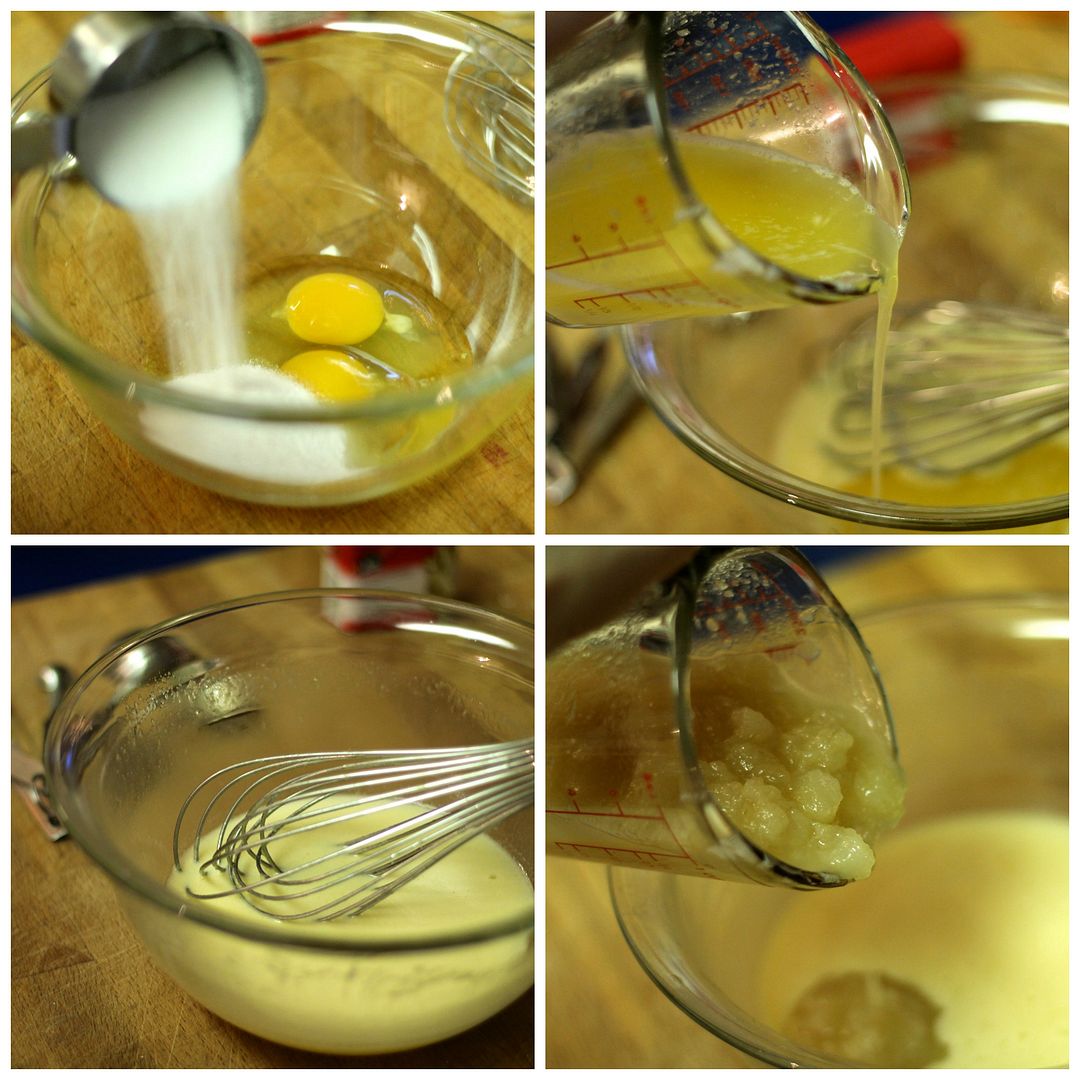 Pour the wet ingredients into the dry ingredients and fold a few times. Add 3 oz chopped milk chocolate with hazelnuts and fold together until just combined – the batter should still be a little bit streaky with flour. Spoon into the prepared muffin tins, dividing the batter evenly.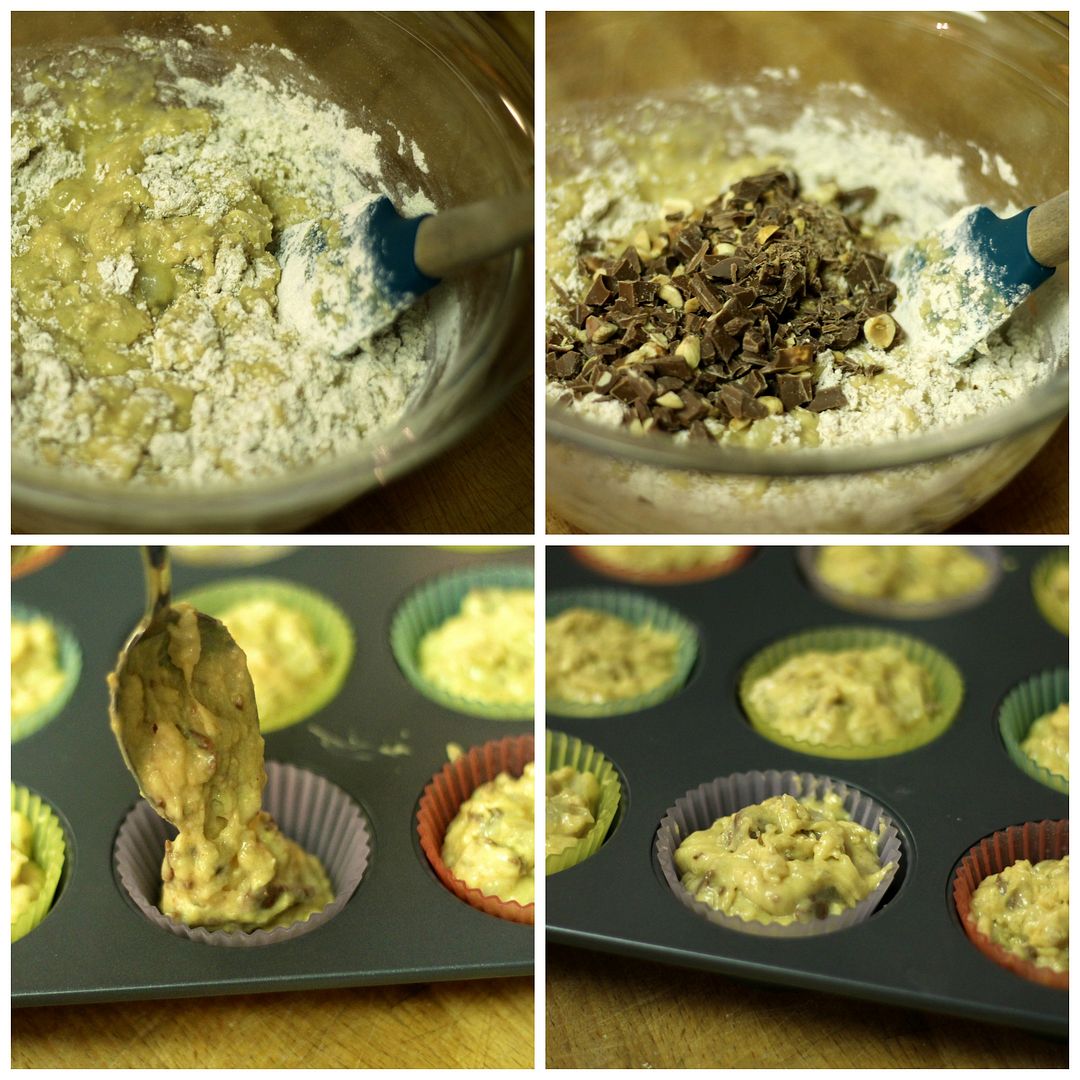 In a small bowl, mix together:
1/2 cup chopped toasted hazelnuts
1/2 tsp ground dry ginger
2 tbsp coarse or granulated white sugar (I would actually reduce or skip the sugar all together next time)
Sprinkle the nut mixture evenly over the unbaked muffins, then bake in the preheated 400˚F oven for about 20 minutes, until golden brown and done in the center. Cool on a rack and serve warm or at room temperature. Can be kept in an airtight container at room temperature for up to 1 day once cool.