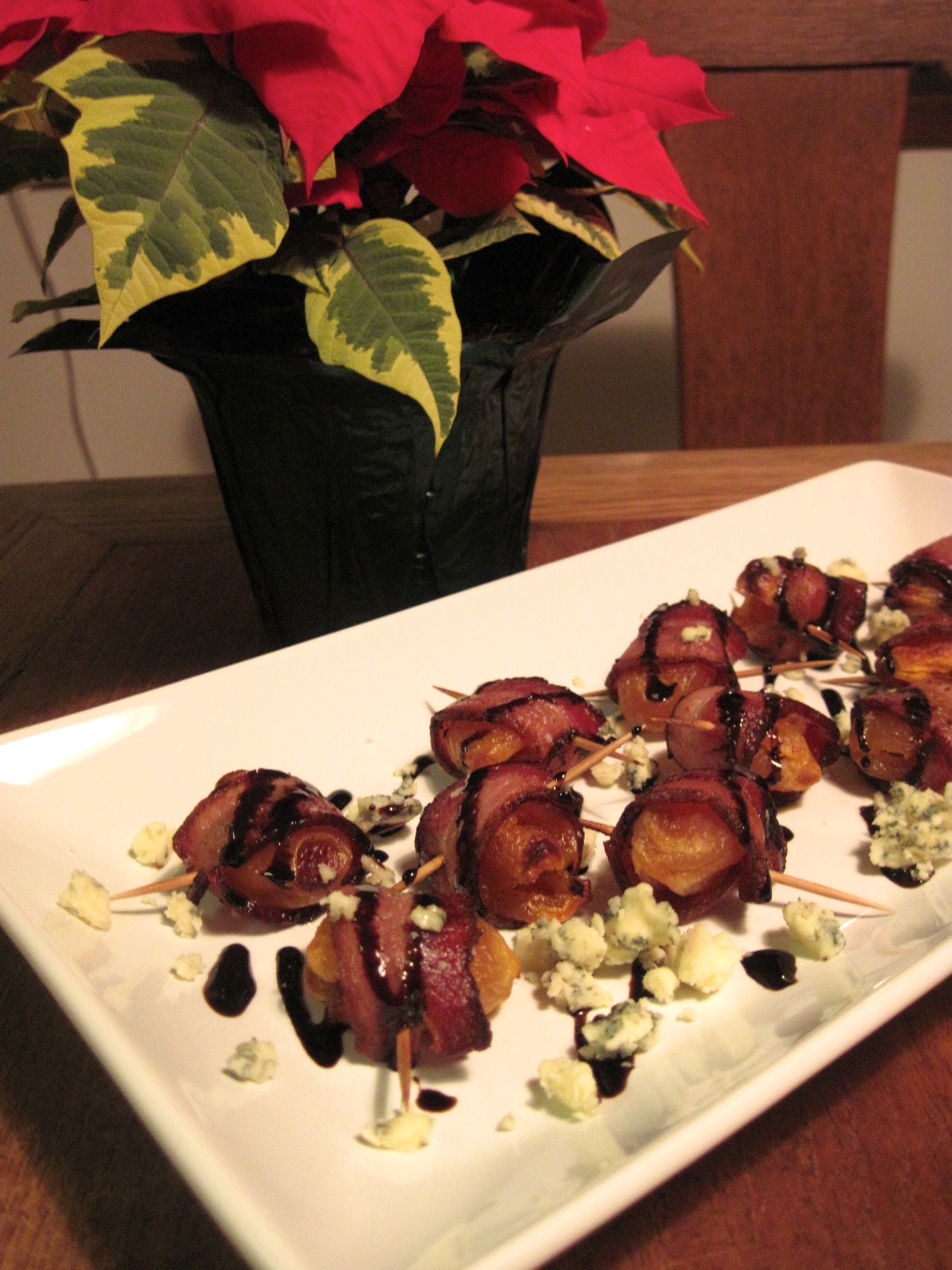 The Canadian Food Experience Project began June 7, 2013. As we share our collective stories through our regional food experiences, we hope to bring global clarity to our Canadian culinary identity. Visit Valerie's blog, A Canadian Foodie, on the 15th for a round-up of this month's posts.
This month on the Canadian Food Experience Project, we are talking Canadian Christmas traditions. If you've been reading my blog for a while, you'll know that for me, Christmas means cookies, cookies, and more cookies. From a "Christmas tradition" stand-point, that topic has pretty much been covered… so I tried to think of something else to talk about. Christmas dinner? My Mum's bacon-covered turkey and stuffing. Christmas dessert? Yule log. All already documented, and none particularly specific to the West Coast of BC or Salt Spring Island. I finally turned to Facebook and asked my friends: What food-related holiday/Christmas traditions do you celebrate with your family? Is there something specific to the West Coast/Salt Spring Island?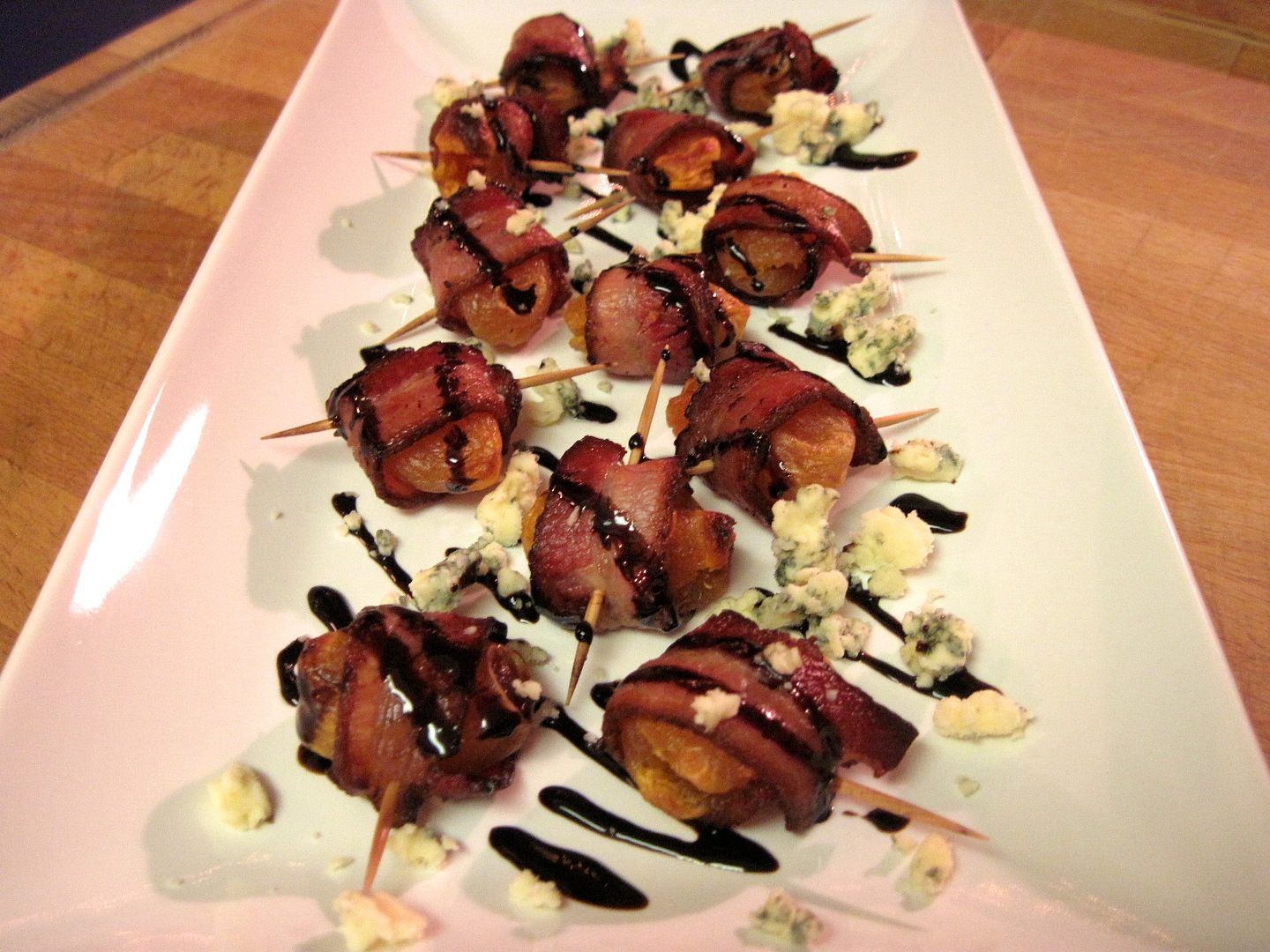 Predictably, I got a varied response – everything from the traditional Canadian fare of tourtiere and buttertarts to sushi to smoked salmon eggs benedict to stollen to a breakfast bake of bread, egg, bacon, sausage, and cheese called either "busy woman's breakfast" or "wife saver" depending on which of my friends you ask – but one commonality was the number of people who mentioned a Christmas Eve gathering of family, friends, and food. Growing up on Salt Spring Island, potluck dinners were the preferred social gathering and were as abundant as gumboot-wearing hippie sheep farmers (ie, very abundant). As an only child with a fairly small extended family, our family Christmas on December 25 was (wonderful but) pretty quiet, whereas Christmas Eve was always a rockin' potluck at our family friends' house, with tons of food, kids, and Christmas carols. For the past five or more years, I've spent Christmas Eve at my friend Lynette's family dinner, which includes several other families all contributing to the meal, resulting in some of the tastiest Christmas food ever – I still dream about the creamy, cheesy scalloped potatoes from a few years ago, and Ghislaine's frozen chocolate orange mousse is to die for. My preferred potluck contribution is usually dessert, but one year I brought these bacon wrapped, almond stuffed apricots with balsamic syrup and Stilton as an appetizer, and they were pretty darn good – worth a spotlight on the blog, for sure. Plus, they are super easy to put together – no recipe needed – and they come on a stick, which makes them great finger food and perfect to take to your next holiday potluck.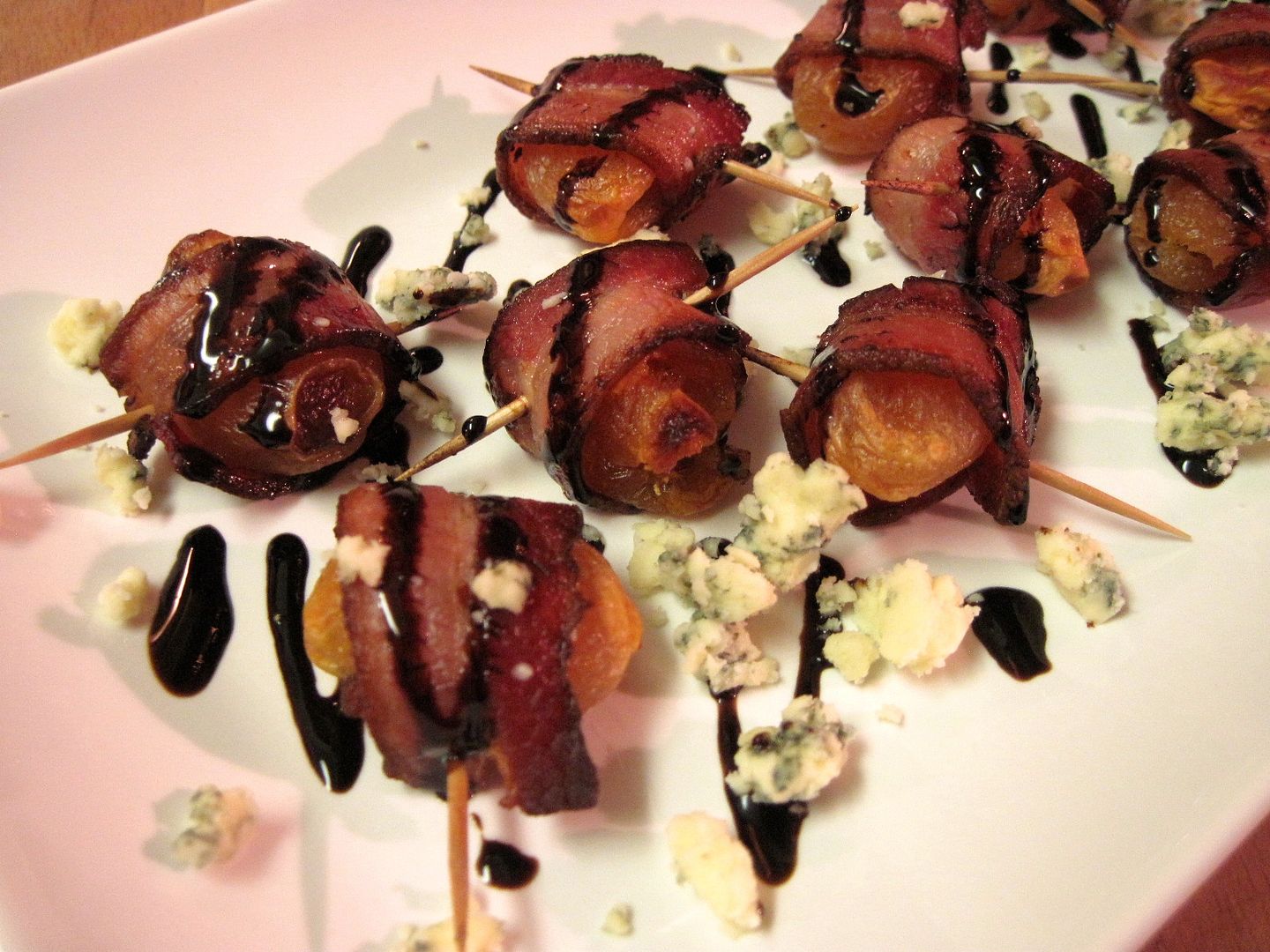 To make, cut some slices of bacon in half and cook until not quite crispy – it still needs to be pliable. Stuff dried apricots with a whole almond (you should be able to find the opening in the apricot where the pit was removed), then wrap each in a half-slice of bacon and secure with a toothpick. Bake in a hot oven or broil a few inches away from the broiler element (watch the toothpicks so they don't burn) until the bacon is crisp, turning them over once during cooking – this shouldn't take more than 10 minutes. Put them on a plate, drizzle with crema di balsamico (make a homemade version by simmering some balsamic vinegar with a spoonful of honey until thickened), and sprinkle with crumbled Stilton or blue cheese. To eat, pile some Stilton on top, or spear some with the toothpick. These could easily be assembled ahead of time and then popped into the oven when guests arrive, or warmed up on site if you are taking them to a potluck.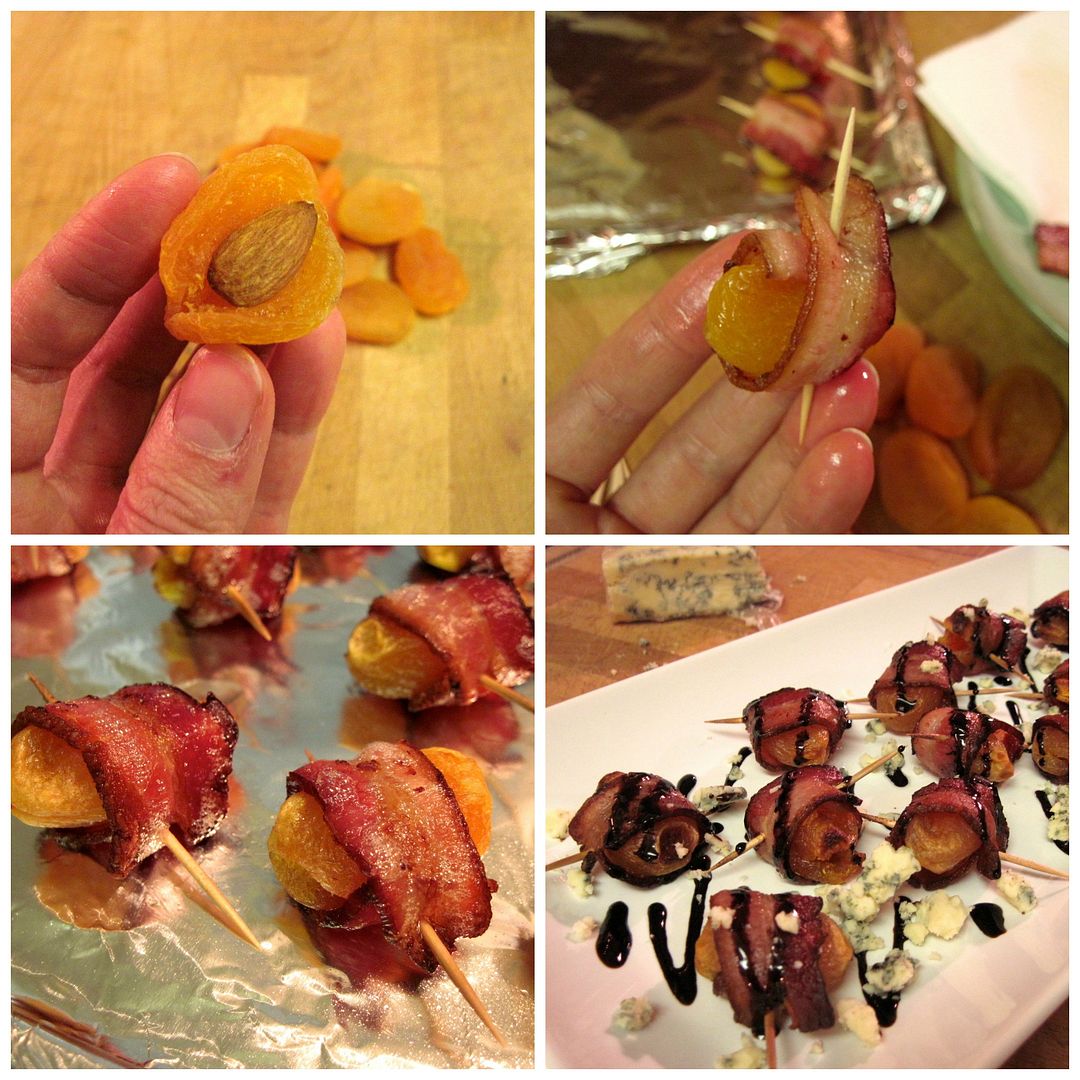 What's your favorite holiday potluck offering?