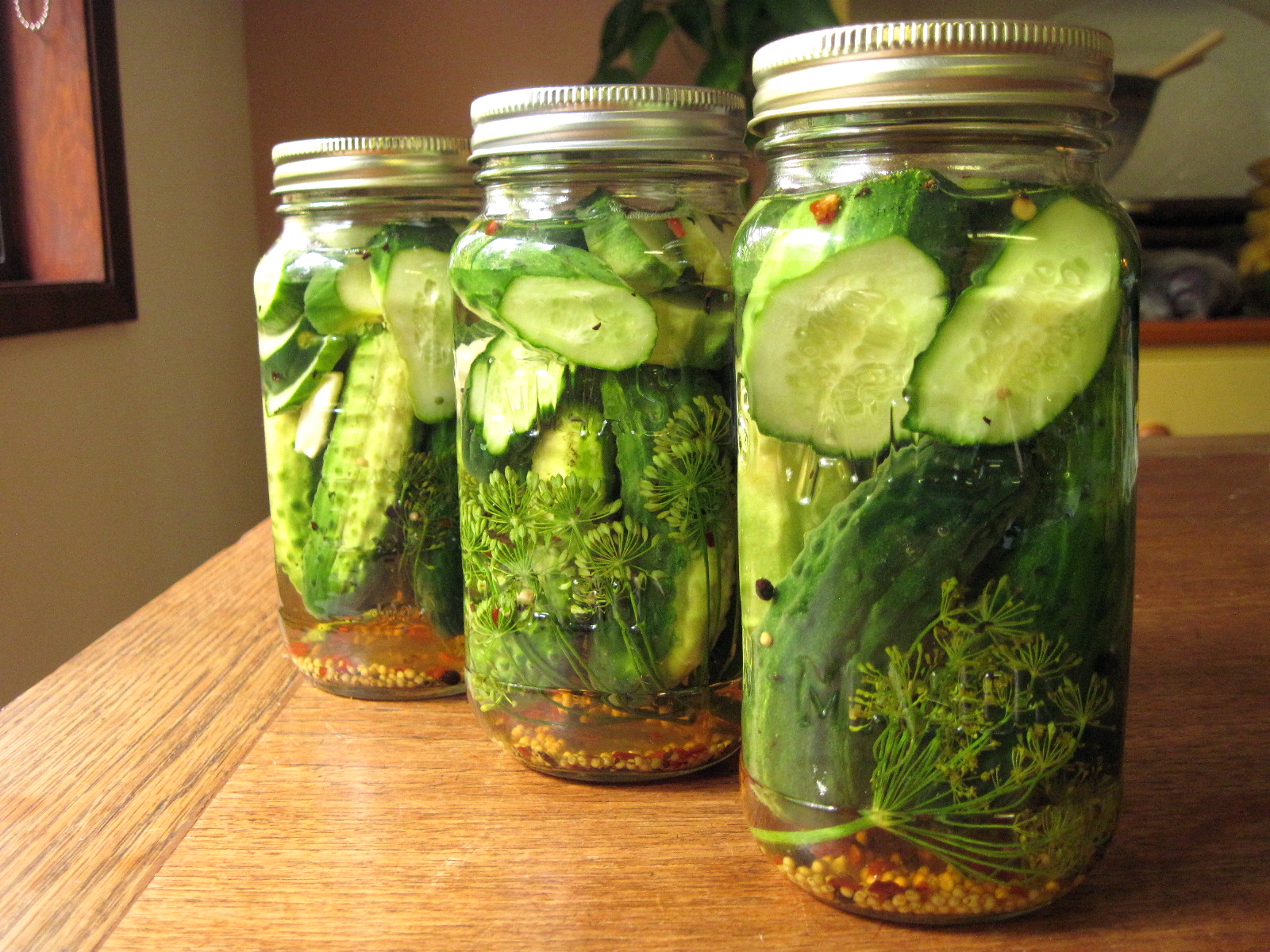 The Canadian Food Experience Project began June 7, 2013. As we share our collective stories through our regional food experiences, we hope to bring global clarity to our Canadian culinary identity.
This month's topic for the Canadian Food Experience Project is "Preserving: Our Canadian Food Tradition". One preserving memory from my childhood is the smell of sun-warmed dill growing in my Mum's garden every summer, destined for dill pickles. The dill plants would spring up randomly all over the garden, waving their frilly fronds in the breeze, until their yellow flowers started to get heavy with seeds and they would be stuffed into glass jars along with dozens and dozens of tiny lumpy pickling cucumbers. These days I love making jam and and canning fruit, but I'd not yet ventured into the pickling arena.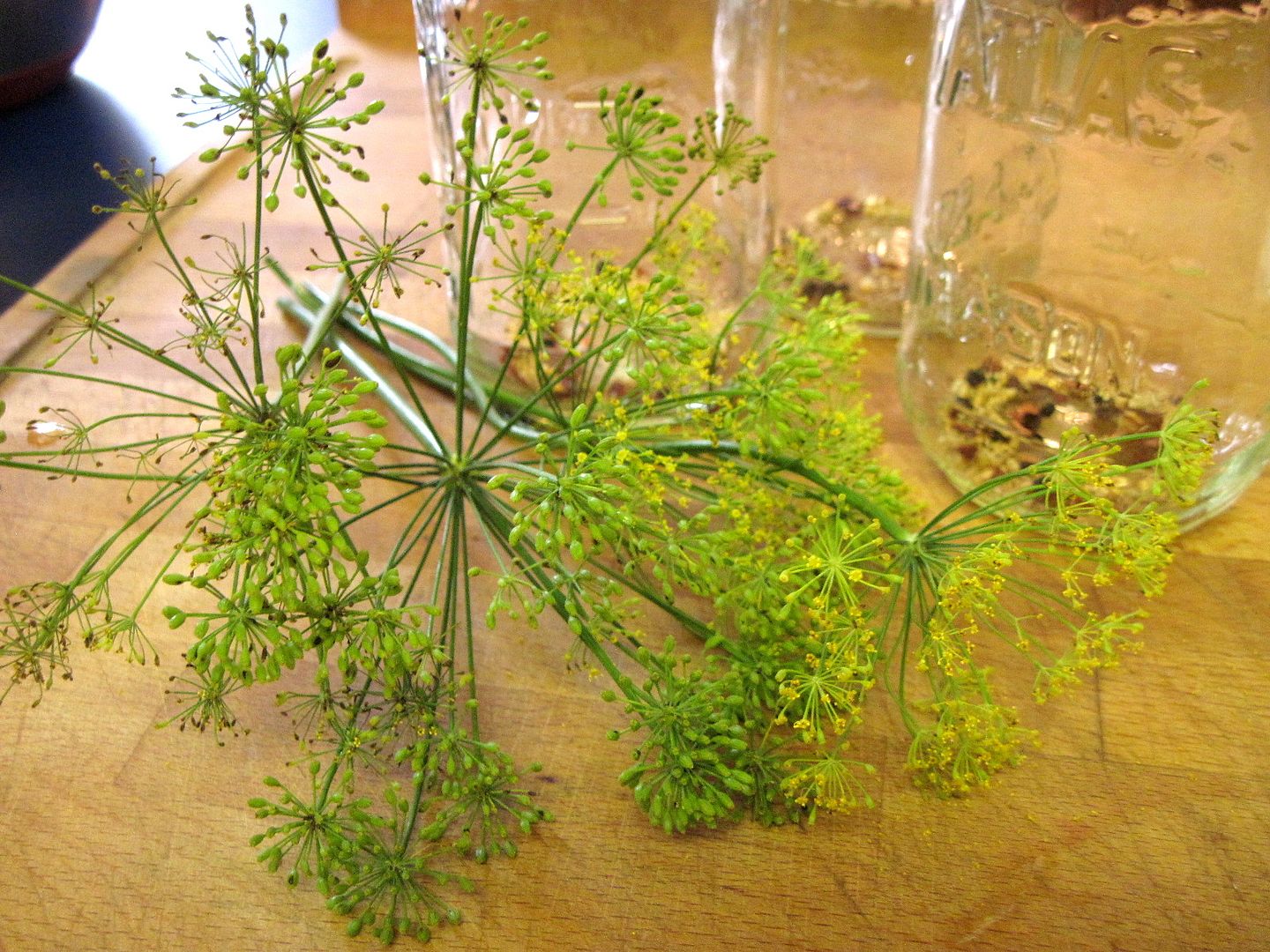 My favorite canning/preserving blog is Food in Jars, and when Marisa started posting links to recipes for lacto-fermented pickles, I was intrigued. At first I thought it meant they were pickled with some kind of dairy product, but it turns out that the vegetables are simply submerged in a salty brine (you can actually start the process with whey, but it's not necessary) and the bacteria and yeasts on the outside of the veggies create lactic acid (hence the "lacto" prefix), thereby preserving the vegetables without vinegar or heat processing. I was a bit skeptical at first, but I really wanted to make pickles and wasn't keen on standing over a boiling pot of water on a hot summer day.
I followed the basic formula from the Cultures for Health Blog, which includes specific instructions to add leaves such as oak, grape, horseradish or black tea to the pickles because the tannins they contain keep the pickles crunchy (I'm sure most people will agree that there is not much worse than a mushy pickle). I don't have a reliably "clean" source of oak, grape or horseradish leaves handy, so I added a pinch of black tea to each jar of pickles.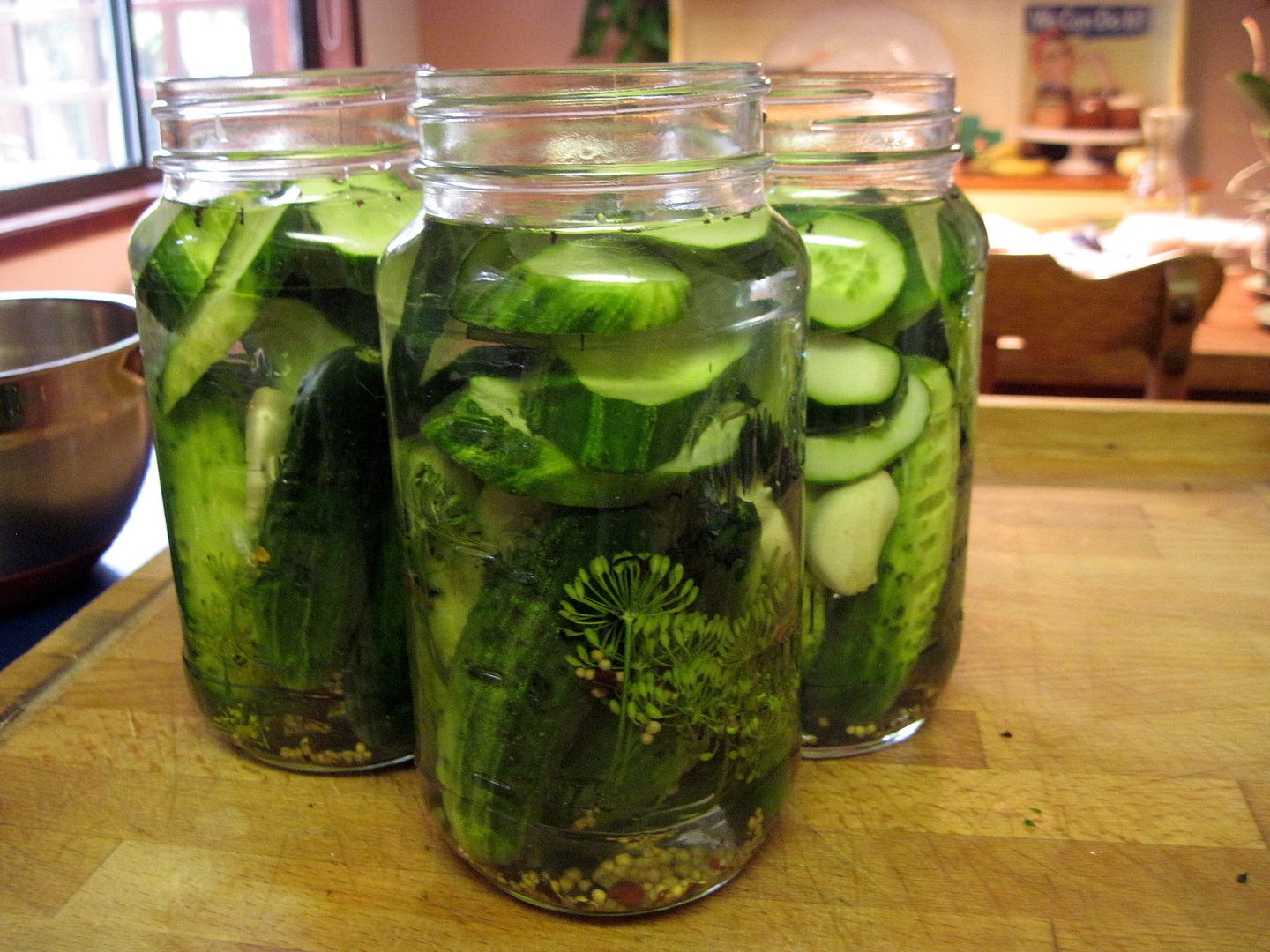 I left the jars to ferment at room temperature for a few days (OK, weeks), watching as the brine turned cloudy and the pickles turned from bright green to drab olive. The brine started to get bubbly, so every couple days I "burped" the jars to let the built-up gases escape. Once the pickles stopped bubbling, I knew they were ready, but I was kind of afraid to open the jar to try them! Instead I stuck them in the cupboard and waited…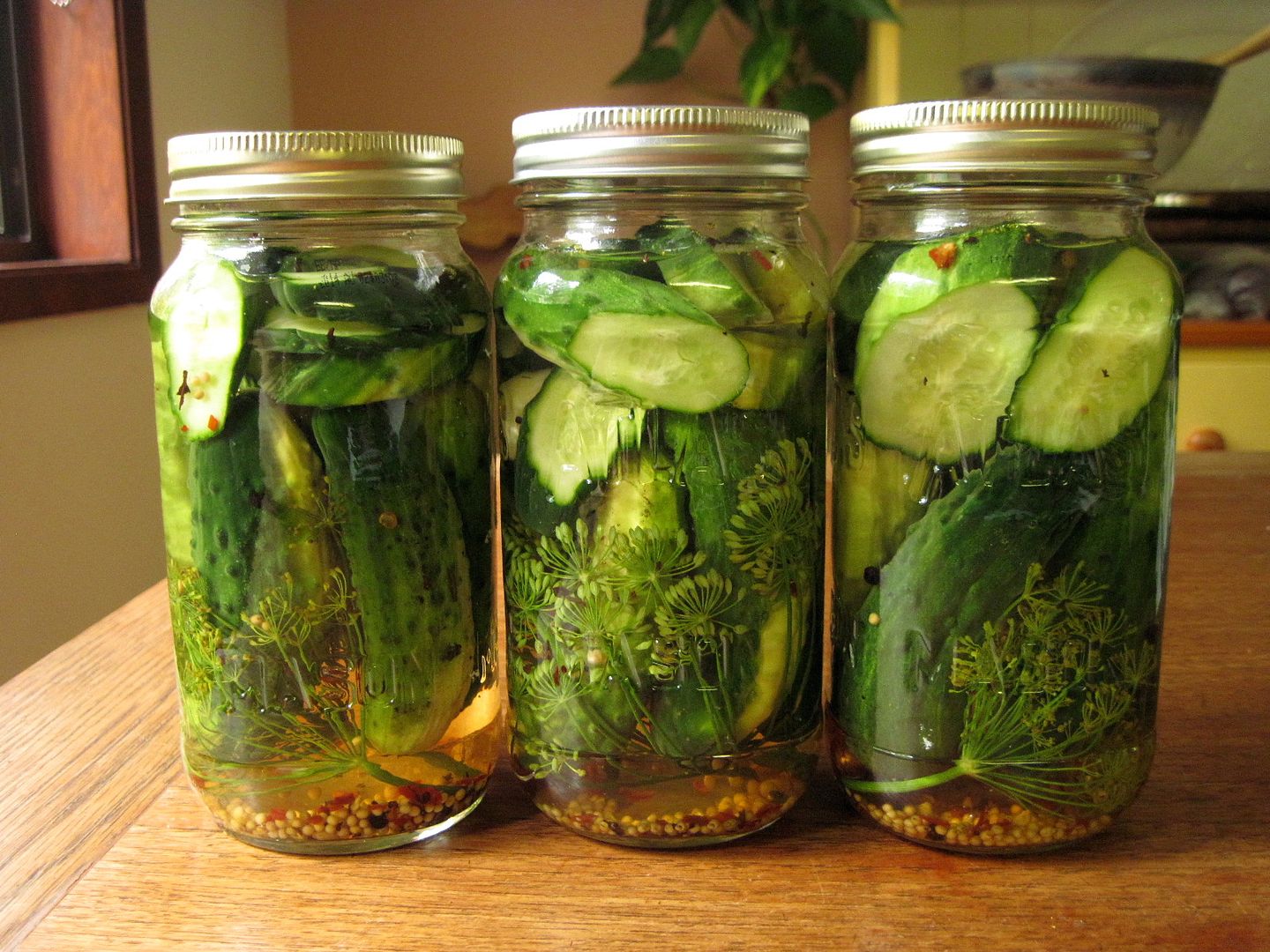 …Until finally, I cracked open a jar yesterday.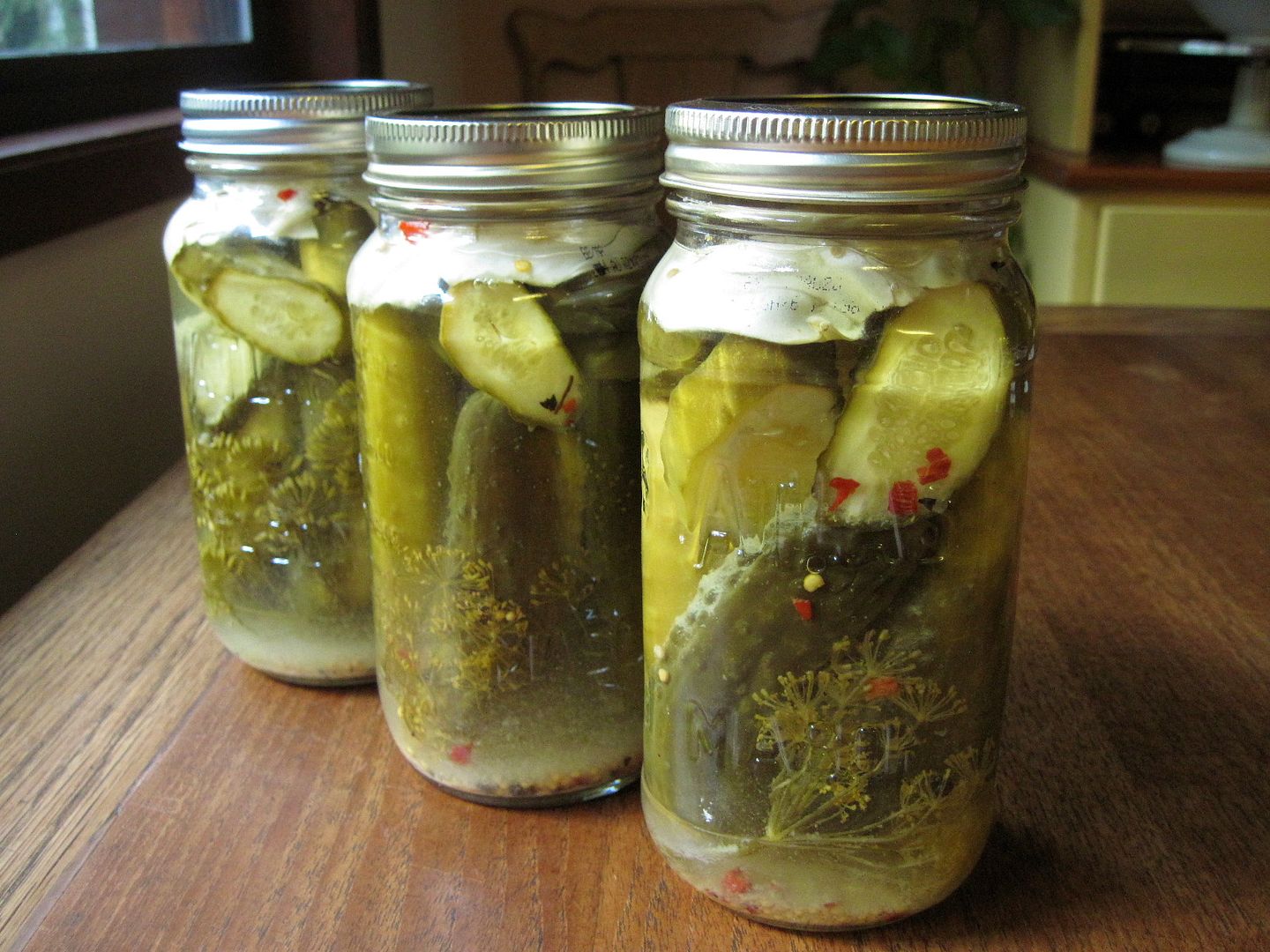 Unfortunately these are not the homemade pickles of my childhood memories/dreams – they are very salty, not as crunchy as they should be (oak or grape leaves are apparently better at keeping fermented pickles crunchy), and they have kind of an odd taste. But even though these ones didn't exactly work out, I think lacto-fermented pickles have potential – after all, pickles were made using this method long before they were made with vinegar and a boiling water canner. Plus, fermentation in all forms is pretty awesome! This article from Phickle has some great tips for beginners (I wish I'd read it first!) so I might give lacto-fermentation another try next year.
…But just in case, what are some of your favorite vinegar pickle recipes?