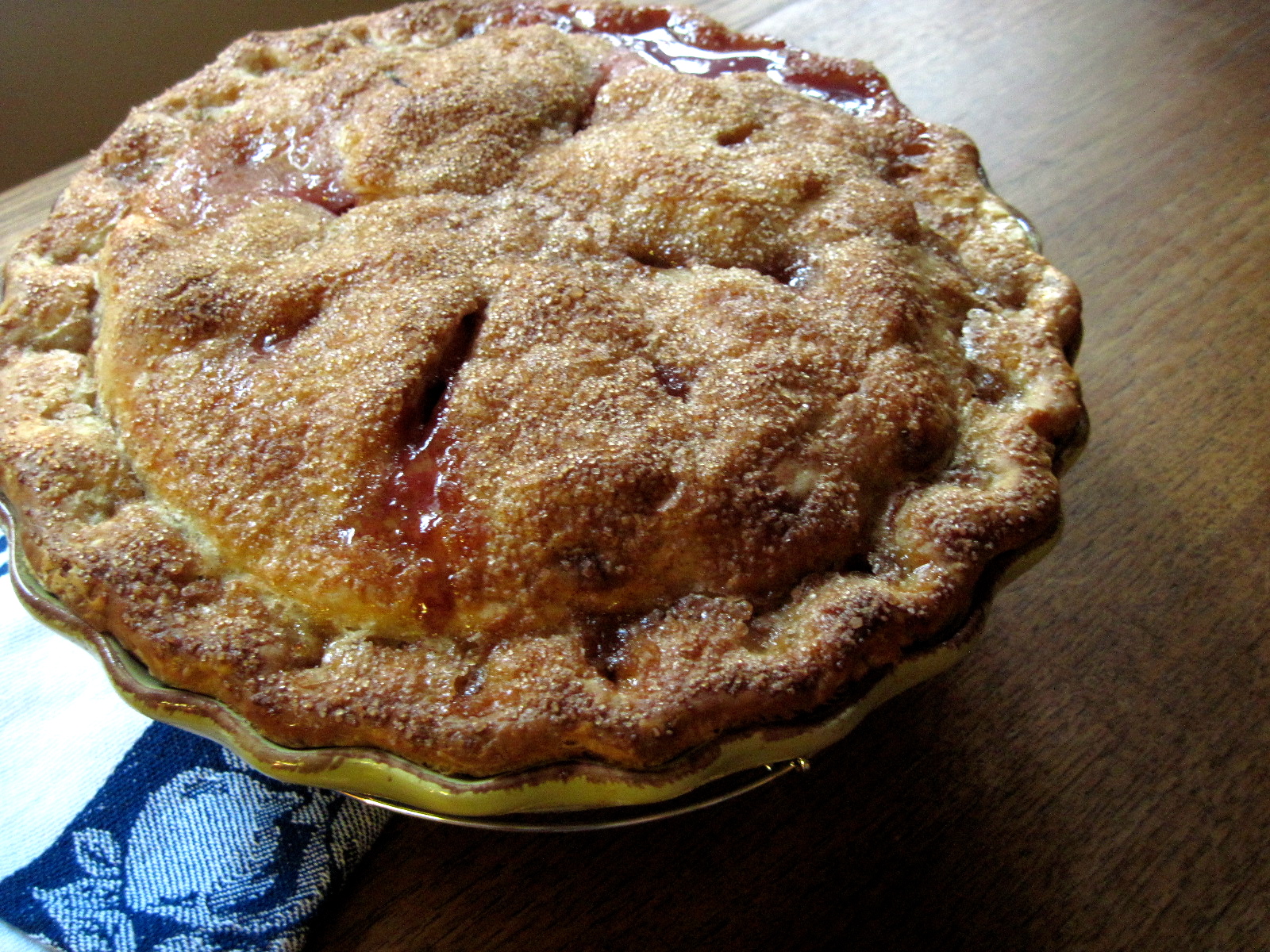 The Canadian Food Experience Project began June 7 2013. As we share our collective stories through our regional food experiences, we hope to bring global clarity to our Canadian culinary identity.
So, I'm a few days late for this month's Canadian Food Experience Project, the theme of which is "My Most Cherished Canadian Food Recipe", but better late than never, right? I've already written about my scone recipe, which is probably my most cherished one, but making pie – pastry in particular – is a close second. And when I'm thinking of Canadian recipes, there's only one thing that comes to mind: Canadian Living.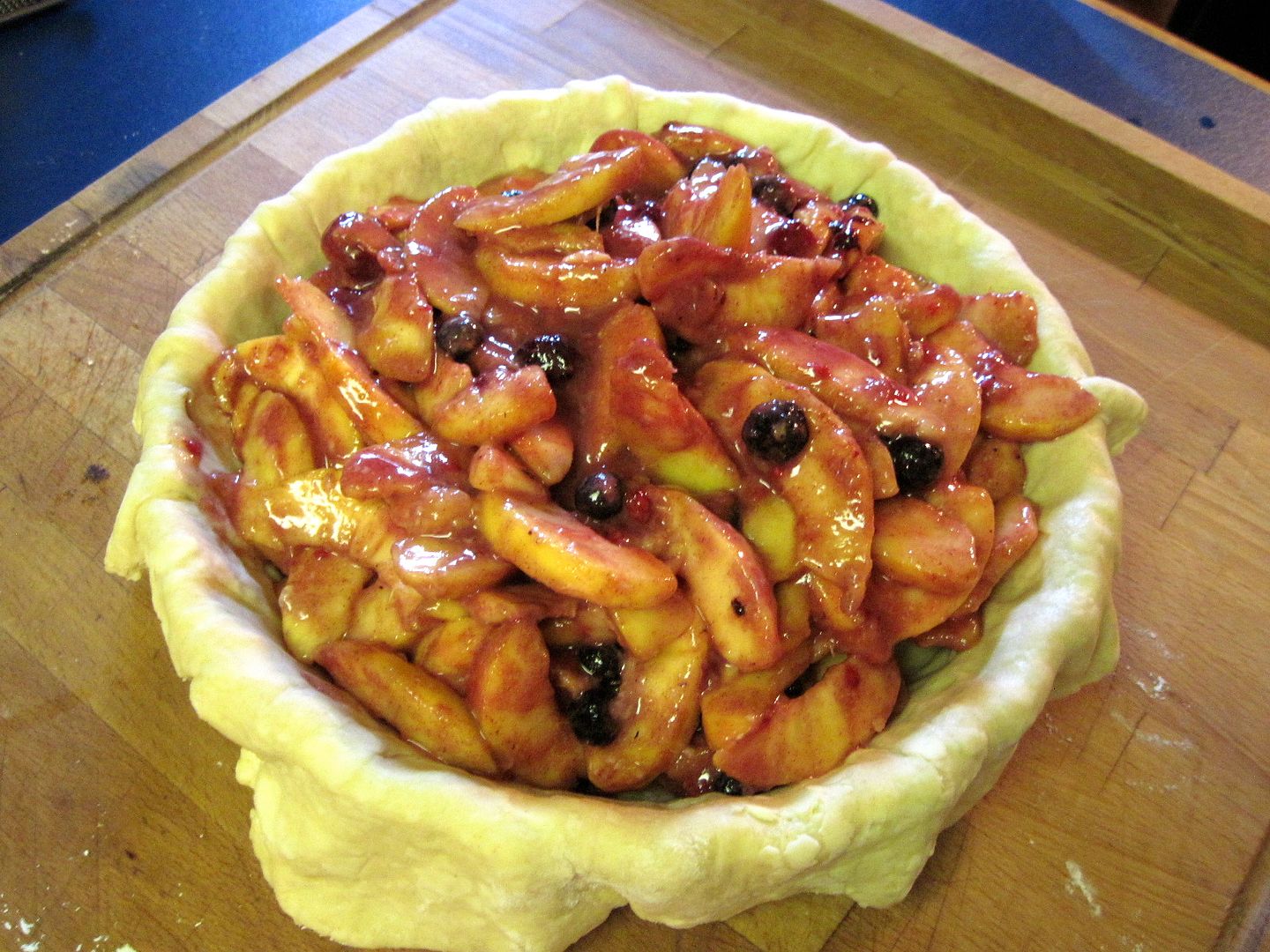 I can attribute a large part of my interest in food to Canadian Living. When I was a kid, I could easily spend the entire afternoon sitting on the kitchen floor, reading the original Canadian Living Cookbook cover to cover. It was my first introduction to what Canadian food looked like, and was my go-to resource for recipes. Once of the first cookbooks I received as a young adult was Canadian Living Cooks Step by Step, and probably my most-used cookbook today is the Complete Canadian Living Cookbook. I have a collection of their Special Edition cookbooks (cookies, chocolate, cakes…) and every year I buy their Christmas cookie magazine. It's only fitting that my favorite pie and pastry recipes come from Canadian Living, too.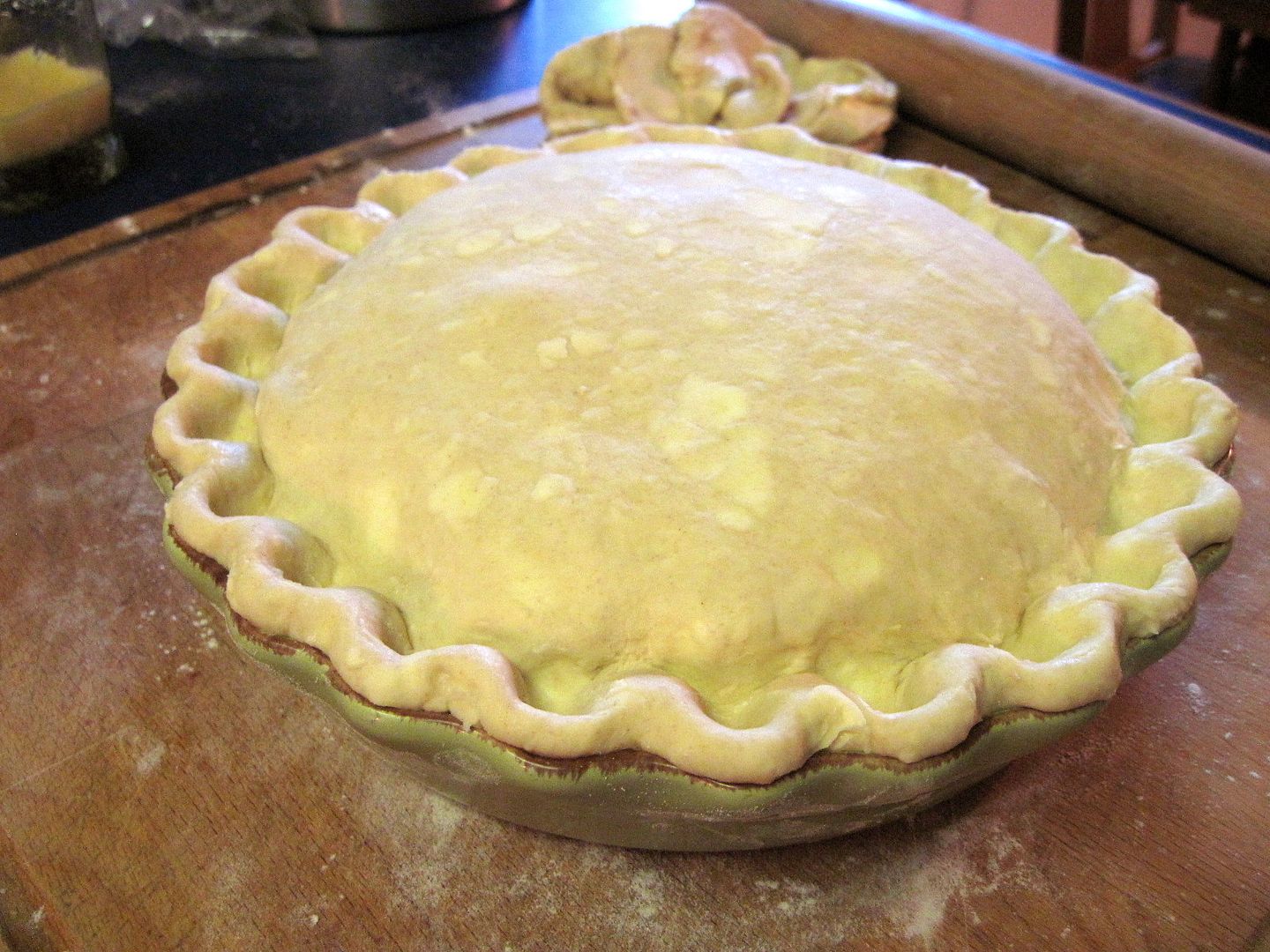 For a long time, their Best-Ever Apple Pie recipe, which includes a pie crust with an unusual method and excellent result, was my go-to recipe for pies and pastry of any kind, but I recently switched to their equally good Perfect Processor Pastry. I've adapted it to suit my personal pie crust taste – I make it by hand, add some whole wheat flour, and use all butter rather than half shortening – but I have to give credit for a solid recipe formula where it is due. Canadian Living also taught me how to properly bake a pie: in the bottom third of a hot oven for 15 minutes, then at a moderate temperature until the pastry is deeply bronzed and the juices are bubbling and thickened. This is crucial, otherwise the pastry doesn't bake properly and ends up chewy, raw, and soggy. This pie in particular could have used another 20 minutes or so in the oven (we were late for a dinner party) but the filling of summery peaches and berries plus autumnal spices was a nice way to transition between seasons, although we are actually experiencing a bit of a heat wave at the moment – we hit 33˚C this week, which was the hottest we've had all year! So much for cool fall days. 😉
There will be a round-up of this month's Canadian Food Experience Project posts on Valerie's blog, A Canadian Foodie, on September 15. Check it out for a plethora of cherished Canadian recipes. 🙂
Perfectly Flaky Pastry for a Perfect Pie
Adapted from Canadian Living. Makes one double crust pie or two single crust pies/tarts/galettes.
In a large bowl, mix together:
2 cups all purpose flour
1 cup whole wheat flour
1 tsp salt
Add 1 cup cold butter, cubed, and cut it into the flour with a pastry cutter until it is in coarse crumbs. A few larger butter pieces will give you a flakier pastry. Aim for a gravel-like texture.
In a liquid measuring cup, whisk together:
1 egg
2 tsp white vinegar (or lemon juice)
Add enough ice cold water to make a scant 1/2 cup liquid, then pour it over the flour-butter mixture. Briskly toss/fold with a fork until a shaggy dough forms.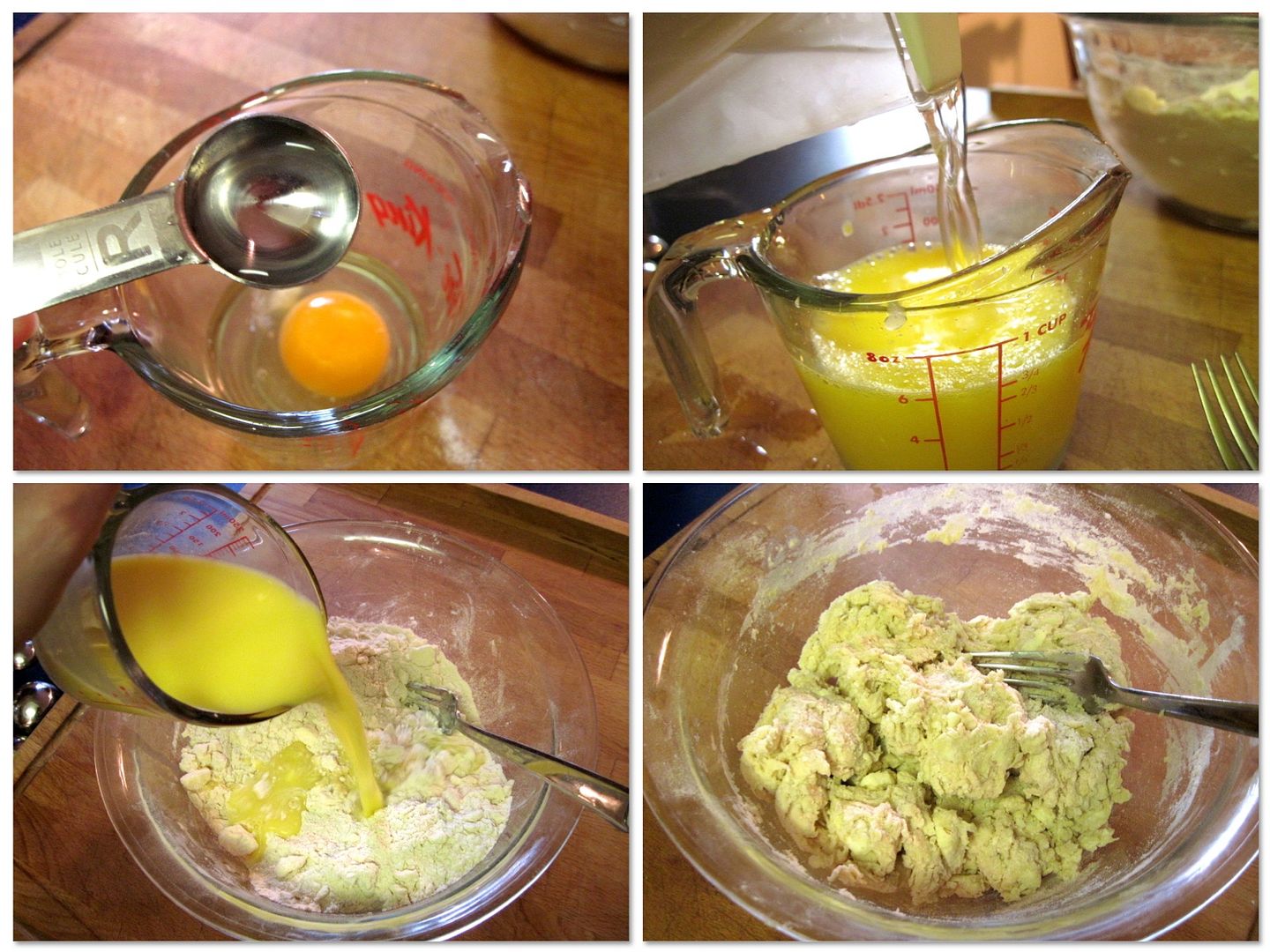 Turn the dough out onto a floured surface and gently gather it together into a mound. Frissage the dough by smearing it away from you with the heel of your hand to make long sheets of butter within the dough. Gather it back up by folding it onto itself in thirds, then frissage it one more time and fold it up again.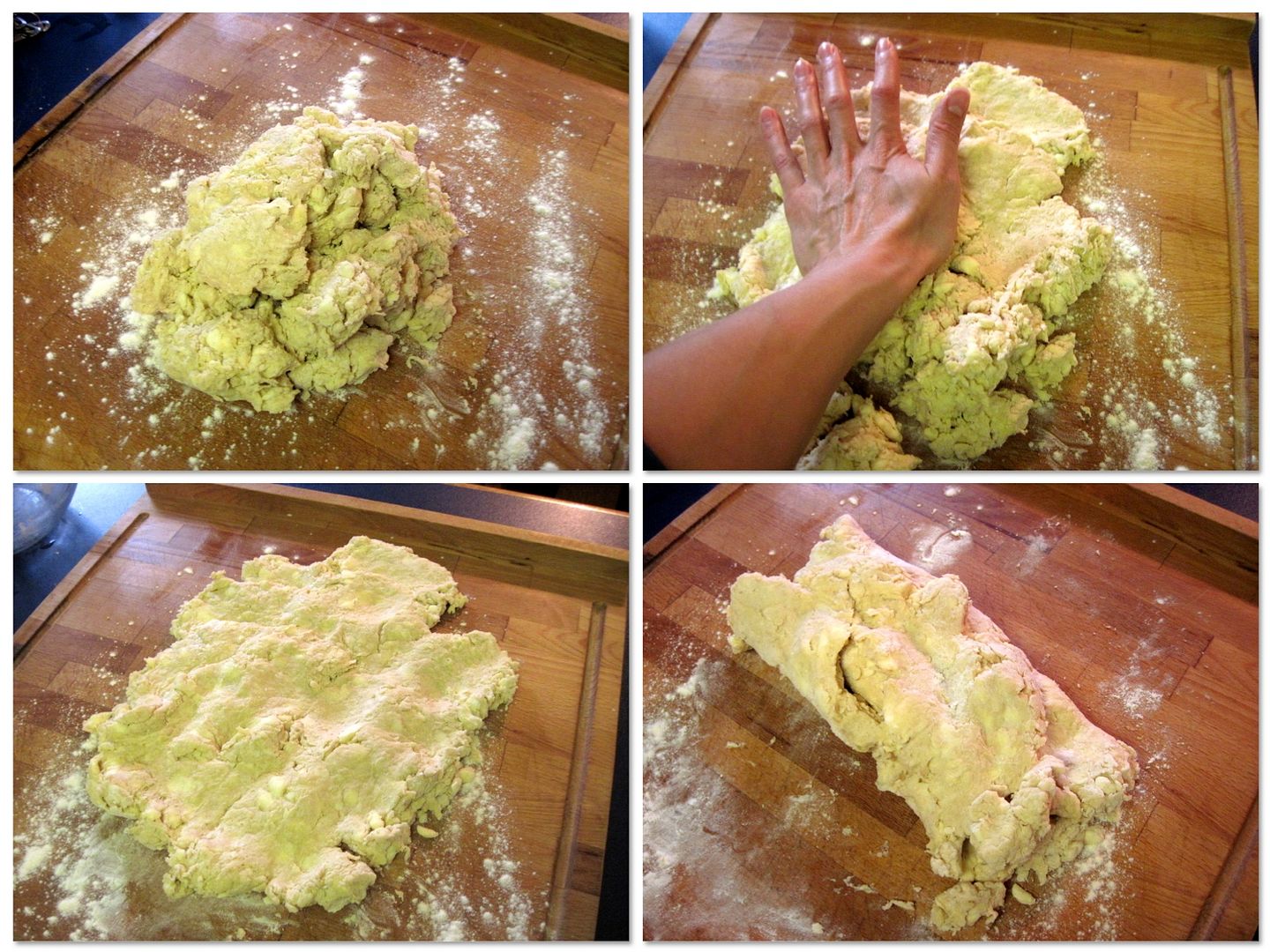 Cut the dough in half, wrap each half in plastic, and chill in the fridge for at least 30 minutes.
To make a pie, roll out one of the slabs of dough on a floured surface until it is large enough to fit the bottom and sides of your pie dish. Transfer to the pie dish by rolling it up around your rolling pin, then unroll it over top of the pie dish. Fill it with the filling of your choice (I used this spiced peach and blueberry filling, which was about 7 cups total of fruit). Whisk together 1 egg and a splash of water and use a pastry brush to moisten the edges of the pastry overhanging the edge of the pie dish.
Roll out the second slab of pastry large enough to cover the pie and again, transfer it similarly using the rolling pin. Press the edges together to seal (the egg wash will act as a glue), then cut off the excess pastry with a paring knife, leaving about an inch of overhang. Tuck the pastry underneath itself so you have a thick rolled edge, flute it with your fingers, and cut a few steam vents in the top of the pie.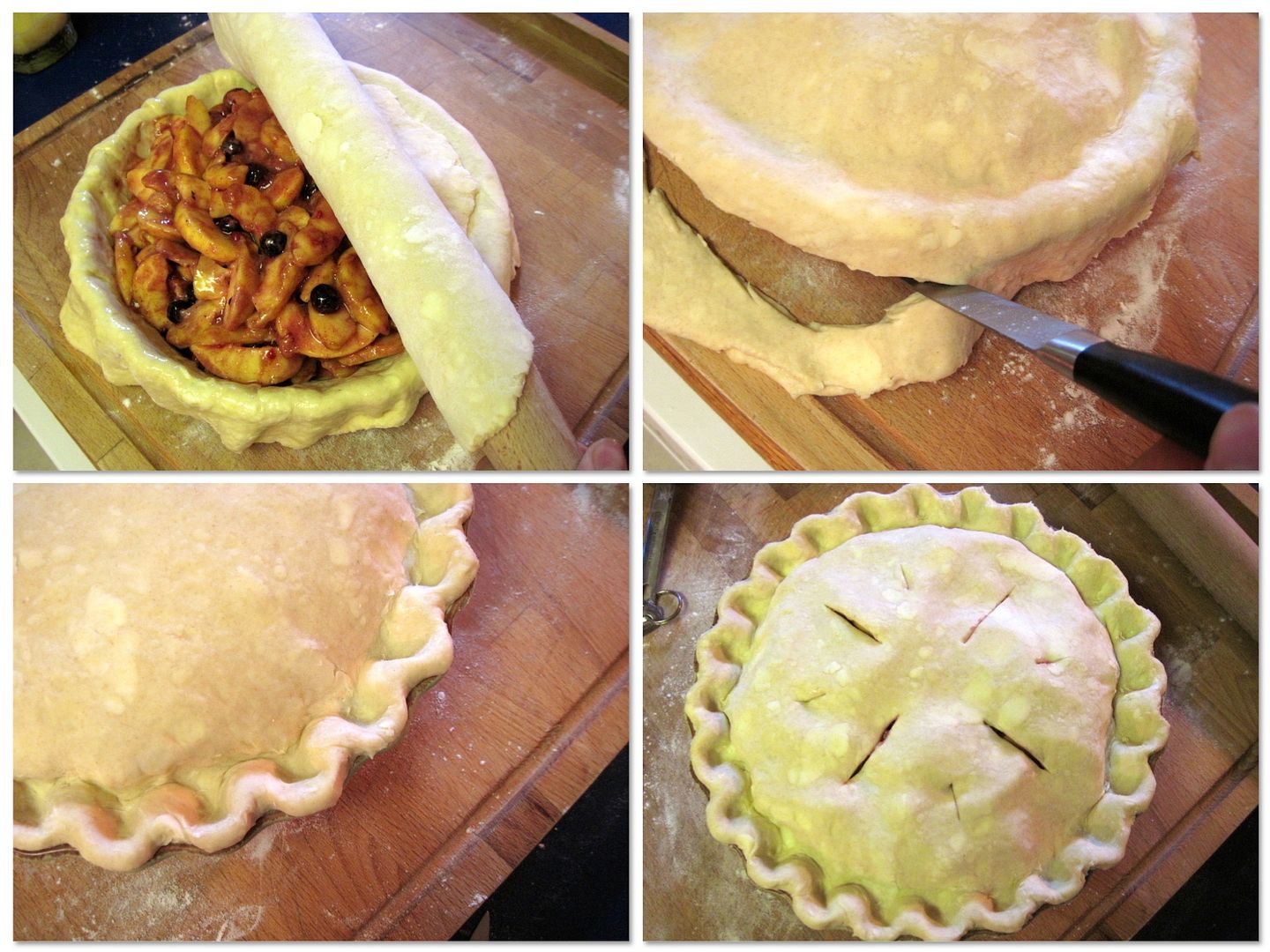 Brush the entire top of the pastry with the remaining egg wash and sprinkle it with coarse sugar (I used cinnamon sugar). Place the pie on a baking sheet to catch any overflowing juices – you don't want those burning on the bottom of the oven – and bake the pie in the bottom third of a 425˚F oven for 15 minutes. Reduce the temperature to 350˚F and bake for another 40 – 60 minutes until deep golden brown and the juices are thick and bubbling vigorously. For neater slices, let the pie cool before cutting into wedges.