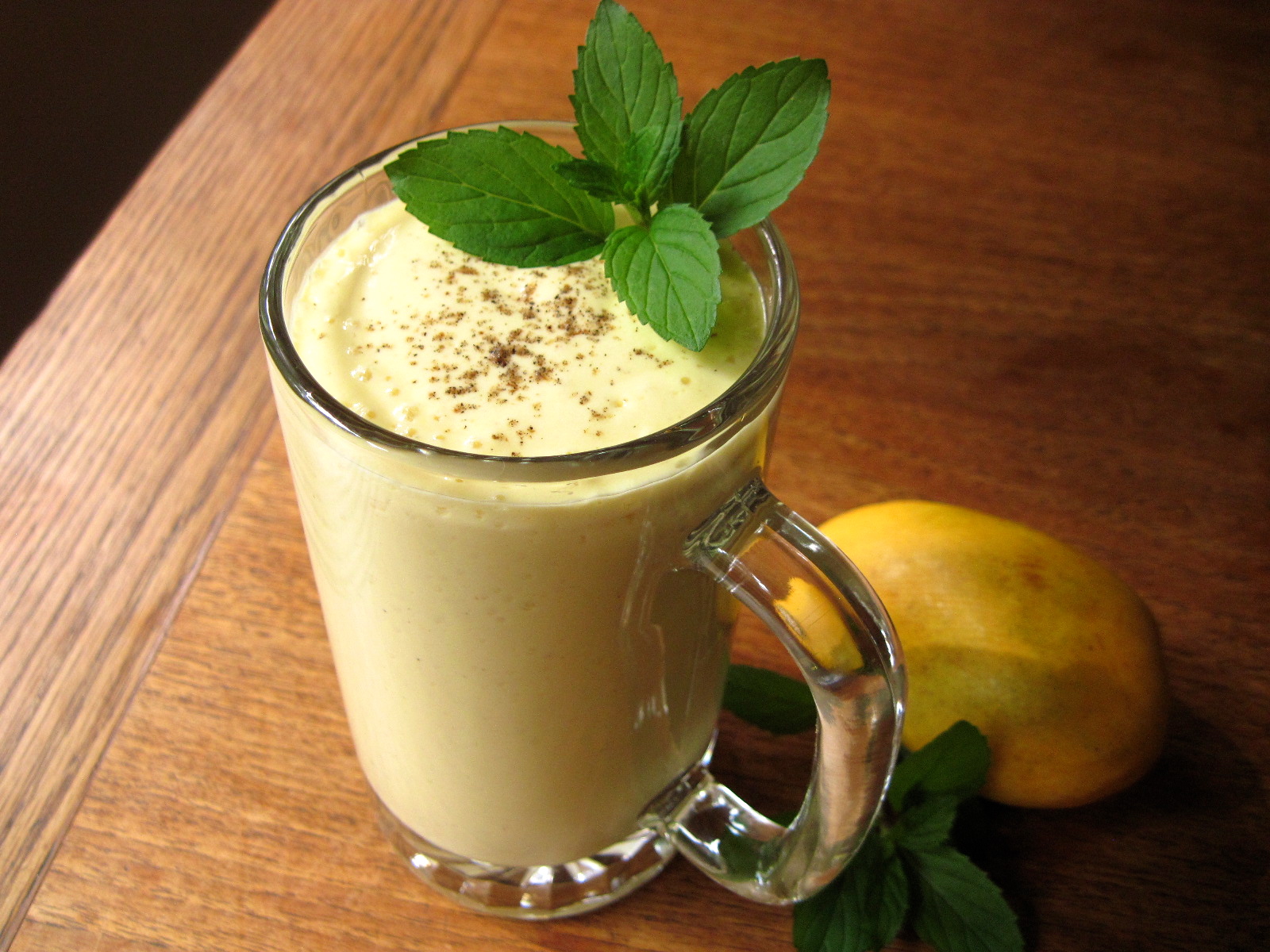 Mangoes have been absolutely amazing this summer. I keep buying them with the intent to make chutney or something similar, but I never get further than eating them straight or throwing them in the blender to make a mango lassi – essentially a thick yogurt smoothie, it is one of my favorite discoveries this summer.
I've only had an authentic mango lassi once at an Indian buffet in Victoria, but it was so good that I still think about it: so thick and frothy I could barely suck it through the straw, sweet yet tangy, perfumed with the floral scent of mango, and perfectly smooth. Can you say YUM?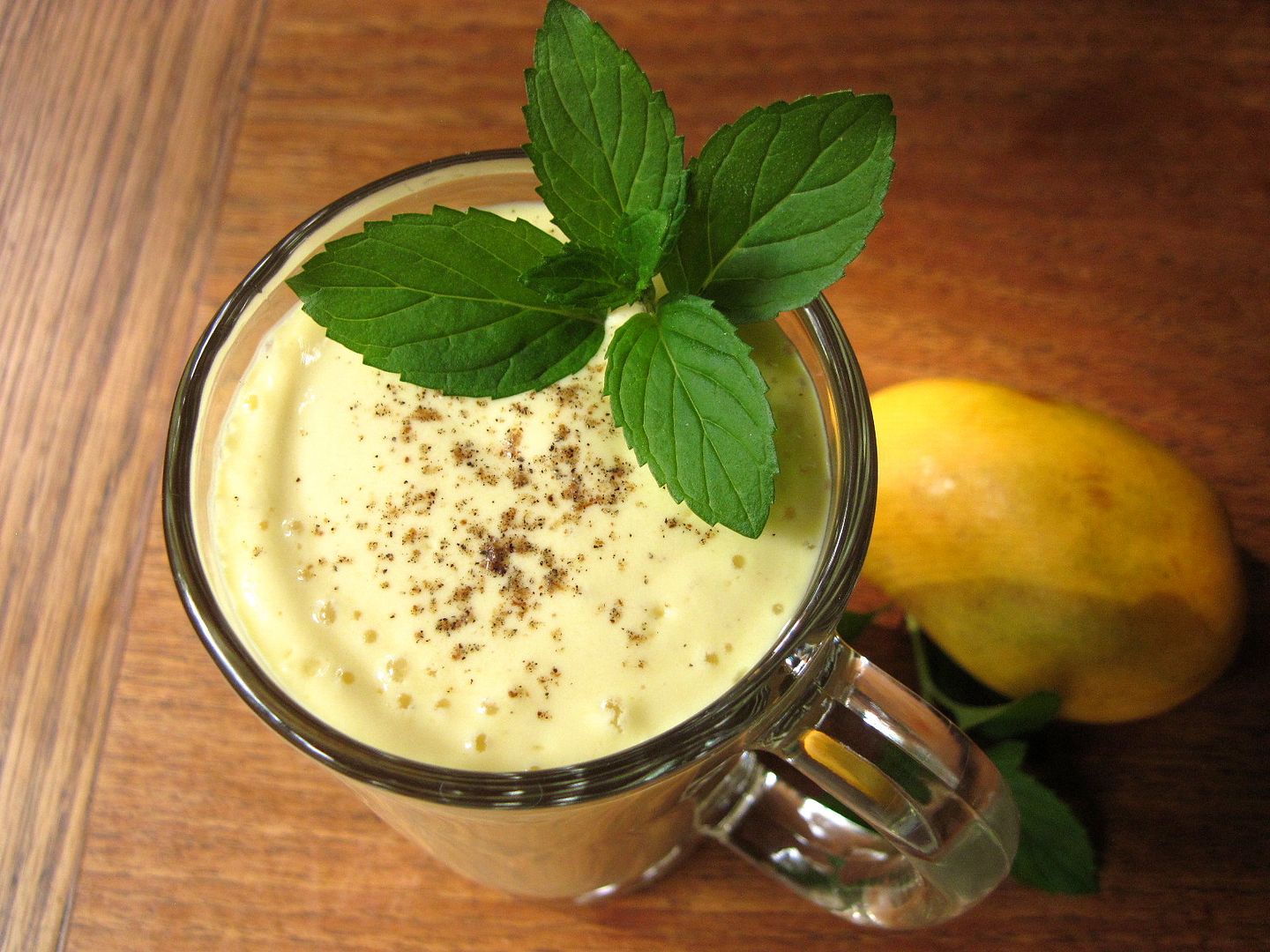 I based this one on a very simple recipe, but I have a few particulars to add. You need Greek yogurt to make it super thick and tangy, and a very ripe mango for the most flavour. I add a bit of salt for contrast and some cardamom for its bright flavour and sweeten it as necessary with honey.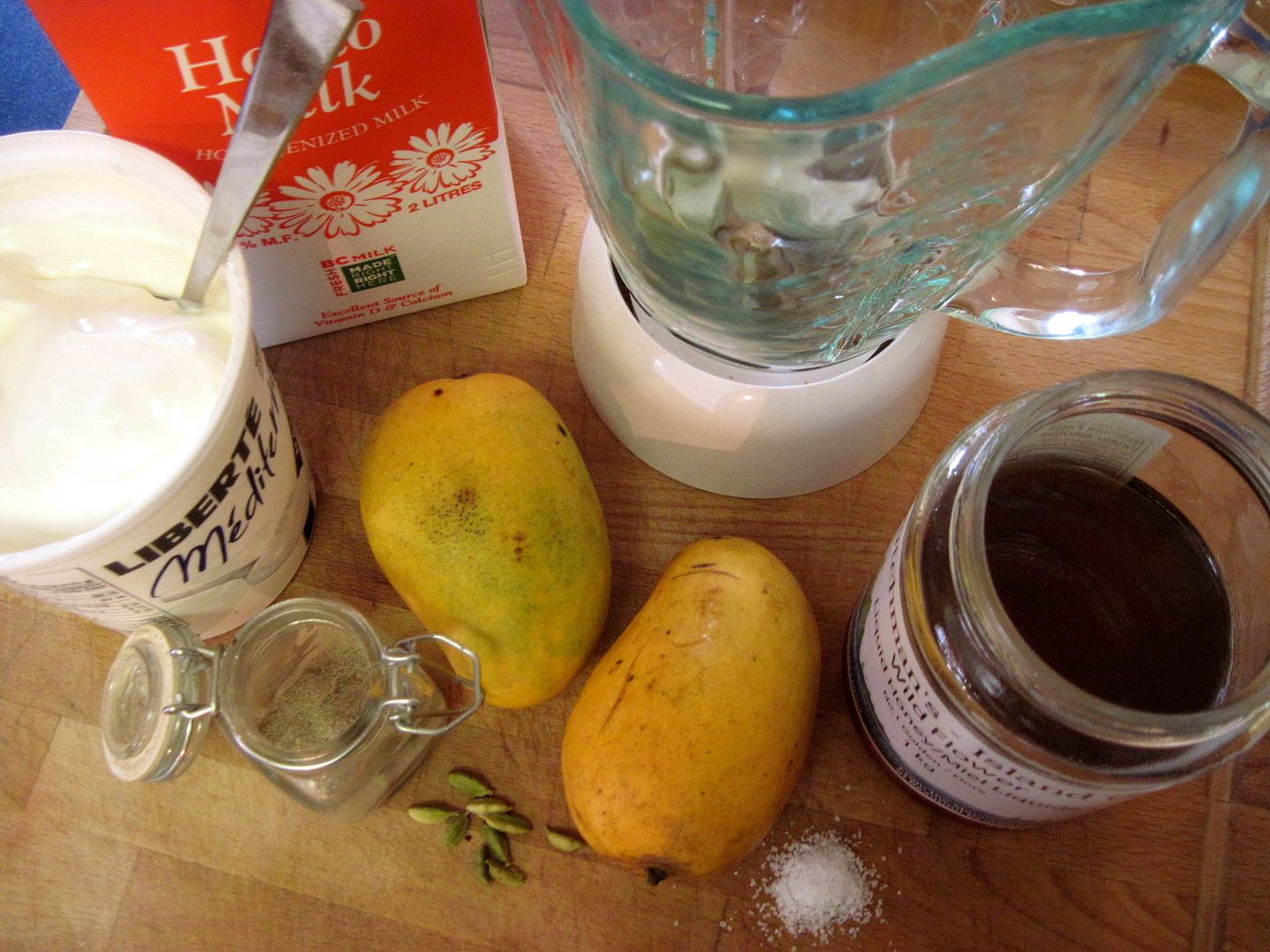 This is almost as good as the restaurant's mango lassi, but not quite as thick. I would like to try it with partially frozen mango to see if that makes the difference. Anyway, play around with this to get it to your liking, but do try it before the mangoes are out of season!
PS – If you prefer a thinner lassi, check out Tina's version made with buttermilk instead of yogurt!
Mango Lassi with Cardamom and Honey
Adapted from Simply Recipes. Makes about 2 cups.
In the jar of a blender, combine:
1 cup plain thick Greek yogurt
1/2 cup milk
1 cup peeled and chopped mango *
a pinch of salt
a big pinch of cardamom
a spoonful of honey
Blend on high for several minutes until completely smooth and frothy.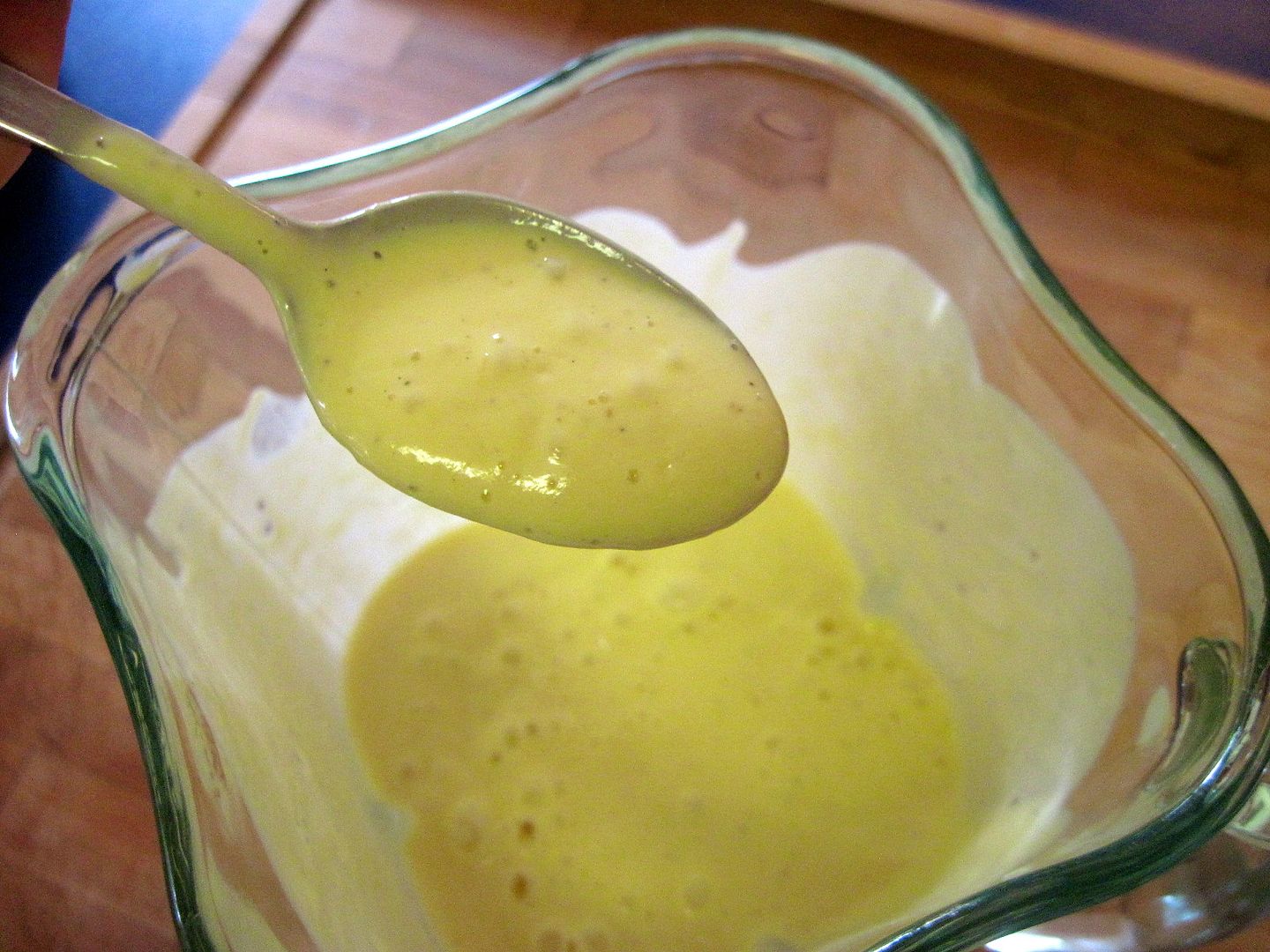 Sweeten to taste with more honey as desired and blend to combine. Pour into two glasses (or just one, if you're a mango lassi fiend like me) and garnish with a sprinkle of ground cardamom and a mint leaf. Yum 🙂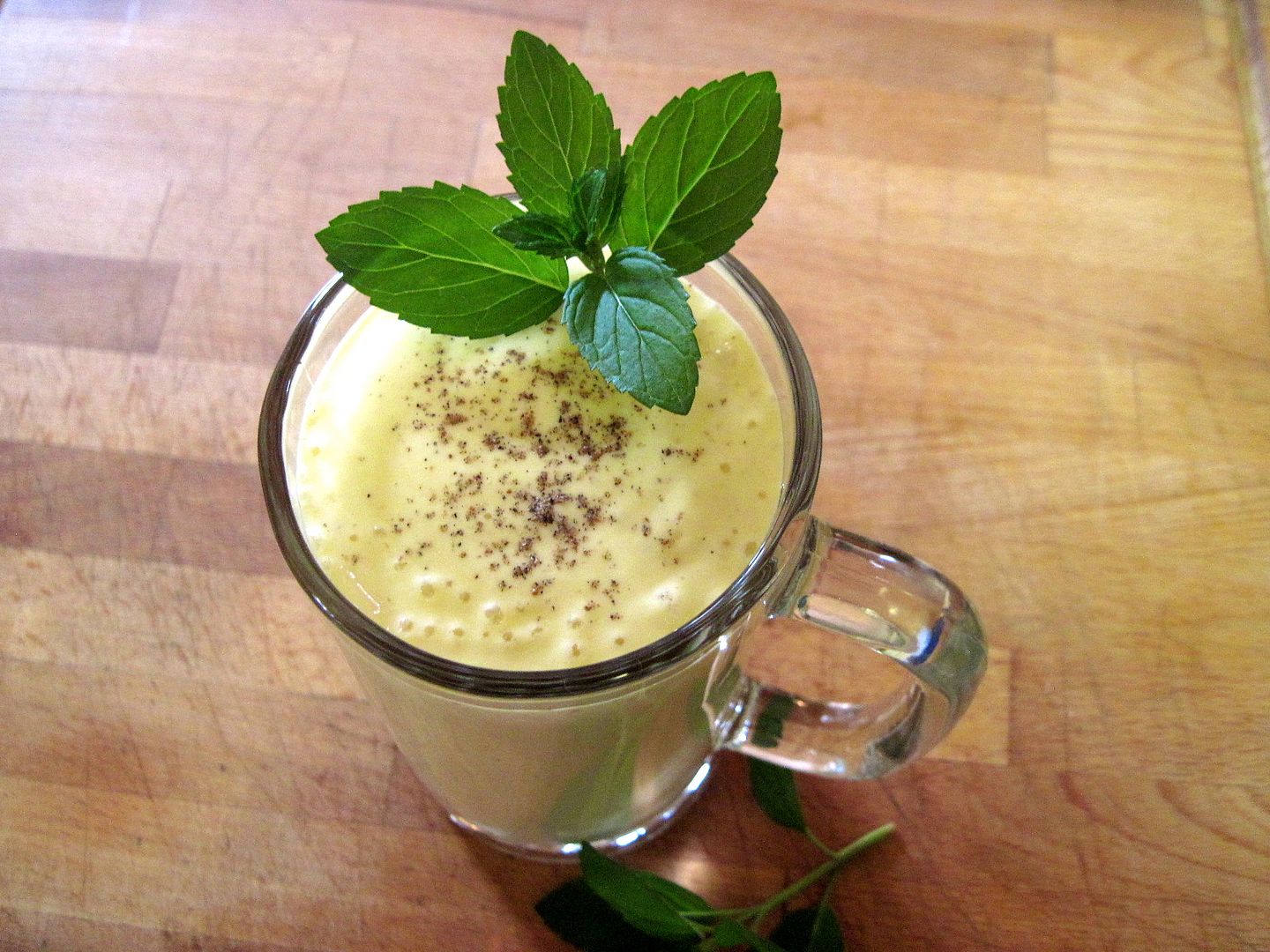 * To peel and chop a mango, hold it on end and cut off the flesh on both sides of the pit with a sharp knife. Cut the flesh into strips. Lay each strip flat on the cutting board and run your knife between the flesh and peel, pressing the side of the knife flat against the cutting board, to remove the peel. Cut into chunks. Use a paring knife to remove the remaining flesh from around the stone.