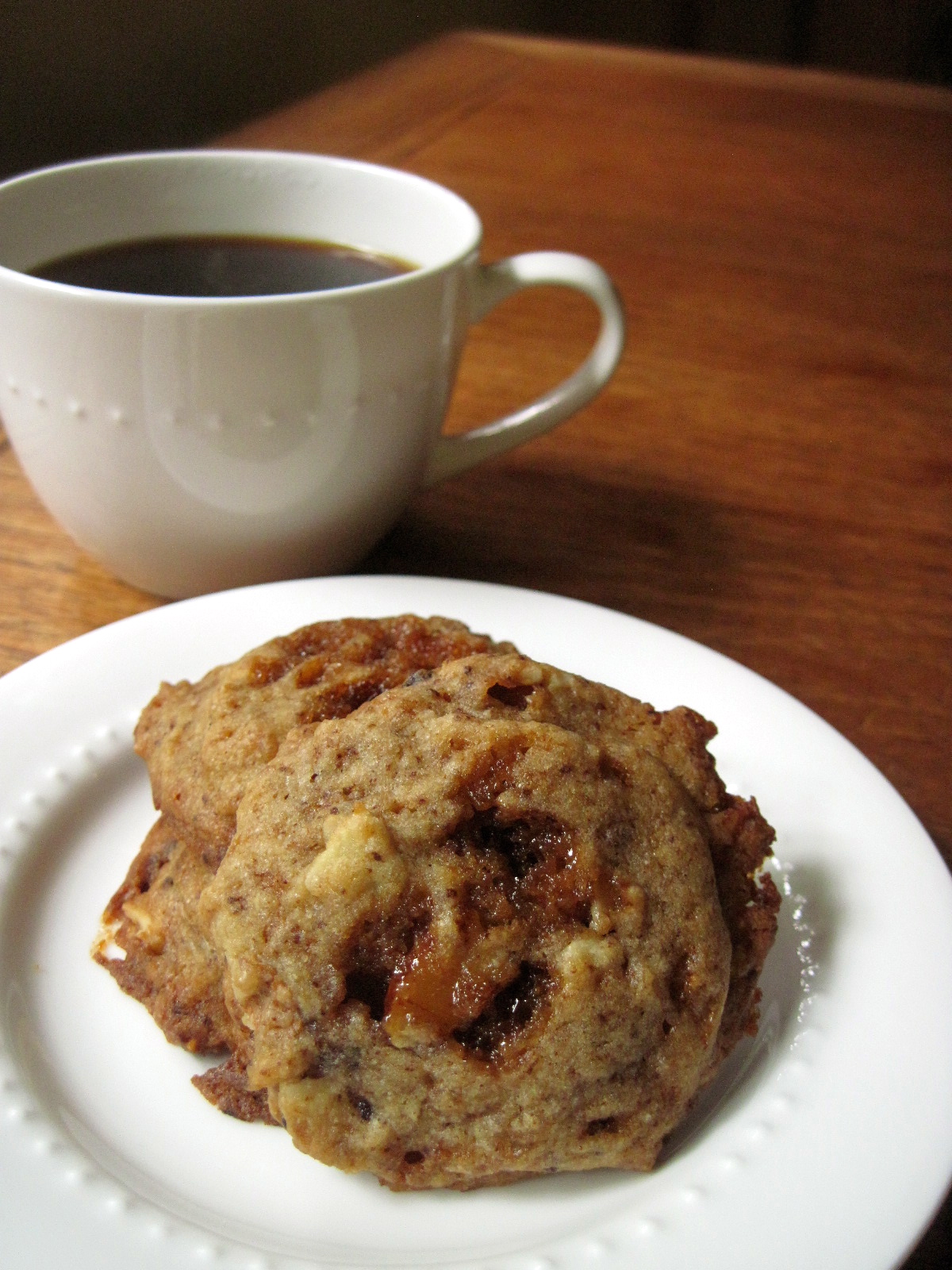 Pinterest is a dangerous place. I was browsing through some of the hundreds of recipes I have pinned (I know some people also pin, like, fashion or crafts or home decor or whatever, but 98% of my pins are food) and these toffee espresso cookies just spoke to me. I'm not a regular coffee drinker, but I can't say no to a coffee-infused baked good, especially when it is talking so loudly (must be the caffeine).
Yesterday was the first rainy day we've had in over a month (apparently July was record-breaking that way) so it was a perfect day to bake cookies. I had everything I needed in the cupboard except for toffee bits, but rather than driving to the store, I made some from scratch – which turned out to be easier, faster, and cheaper than buying them. Plus now I know how easy it is to make delicious, crunchy, buttery toffee… which is both wonderful and dangerous. 😉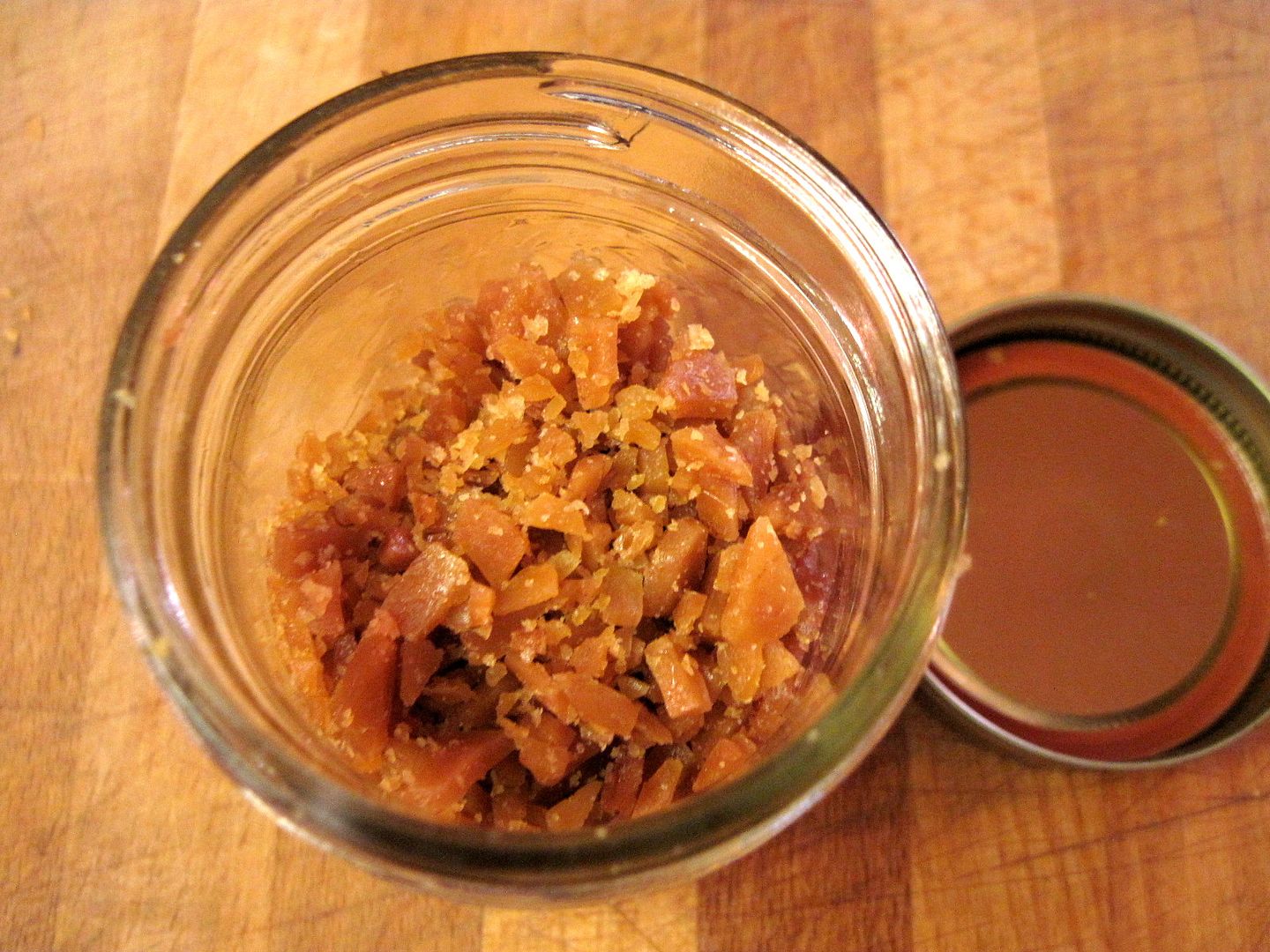 These cookies are slightly bitter from the generous amount of coffee, but it is balanced out nicely with the buttery toffee sweetness. I added a splash of vanilla and some sliced almonds for extra crunch, which would have been even better if I'd toasted them beforehand. Nevertheless, this recipe is a keeper for sure.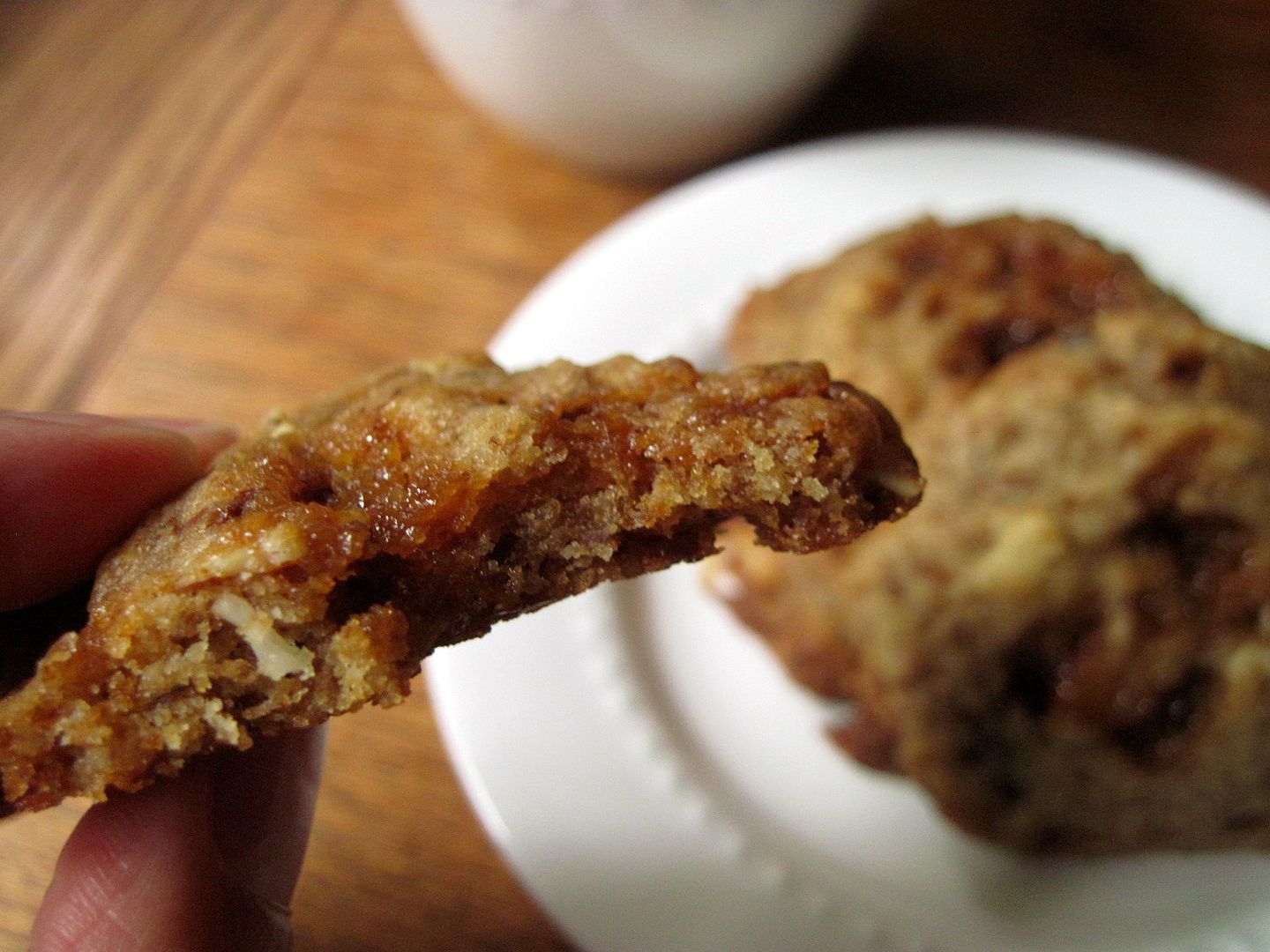 Toffee Coffee Cookies
Toffee bits from Zestuous, cookies adapted from Serious Eats. Makes about 20 cookies.
Toffee Bits
In a small, heavy-bottomed saucepan, combine:
1/4 cup unsalted butter
1/4 cup granulated white sugar
1 tbsp water
pinch salt
Melt and bring to a boil over medium-high heat, then let it bubble and cook without stirring for about 5 minutes, until it comes to 300˚F and begins to turn brown and smell caramelized. Pour the hot toffee onto a silicon mat, spread it out thinly with a spatula, and let is sit until completely cool. Chop the cooled toffee into very small bits. Can be stored in an airtight container at room temperature.
Cookies
Preheat the oven to 350˚F. In a bowl (you can do this by hand if you want), cream together until light and fluffy:
1/2 cup unsalted butter, room temperature
1/2 cup brown sugar
1/4 cup granulated white sugar
Add:
1 egg
1/2 tsp vanilla
In a bowl, whisk together:
1 1/2 cups all purpose flour
1/2 tsp baking powder
1/2 tsp salt
1 tbsp instant coffee granules
Add the flour mixture to the creamed mixture and mix just until combined. Stir in:
1/2 cup toffee bits (reserve the remaining bits to sprinkle on top of the cookies)
1/2 cup sliced almonds, toasted

Drop the dough by rounded tablespoon onto a silicon mat or parchment paper-lined baking sheet and top each one with a few leftover toffee bits. Bake in the preheated 350˚F oven for 14 – 18 minutes, until golden brown around the edges. Let cool on the baking sheet for several minutes then transfer to a rack to cool completely. Store in an airtight container at room temperature.