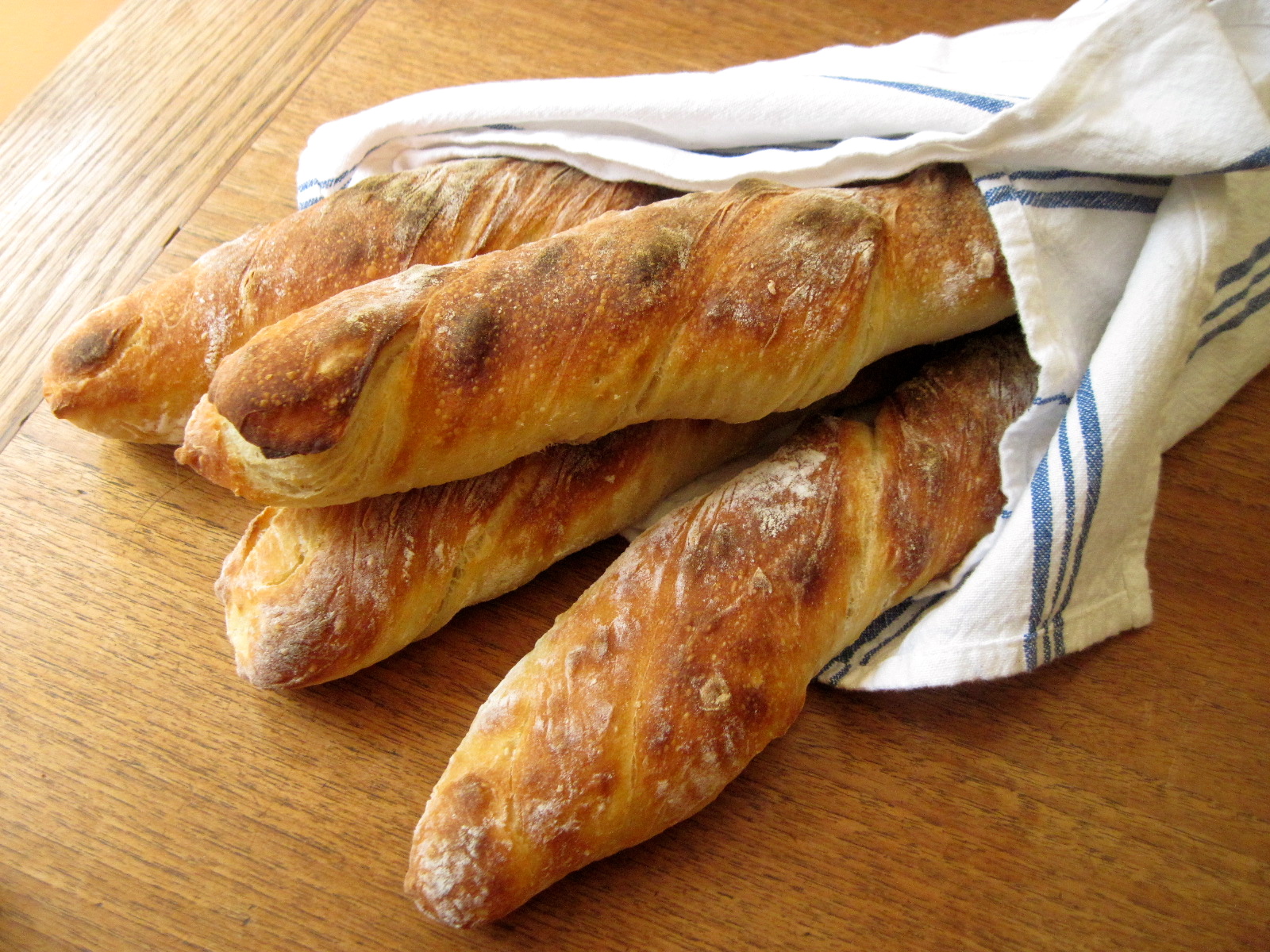 Baguettes have been on my to-do list for a long time, but the traditional shaping process has somewhat intimidated me. However after seeing Yvonne's beautiful, airy baguettes that she shaped by stretching and twisting the dough, I realized that it doesn't have to be intimidating.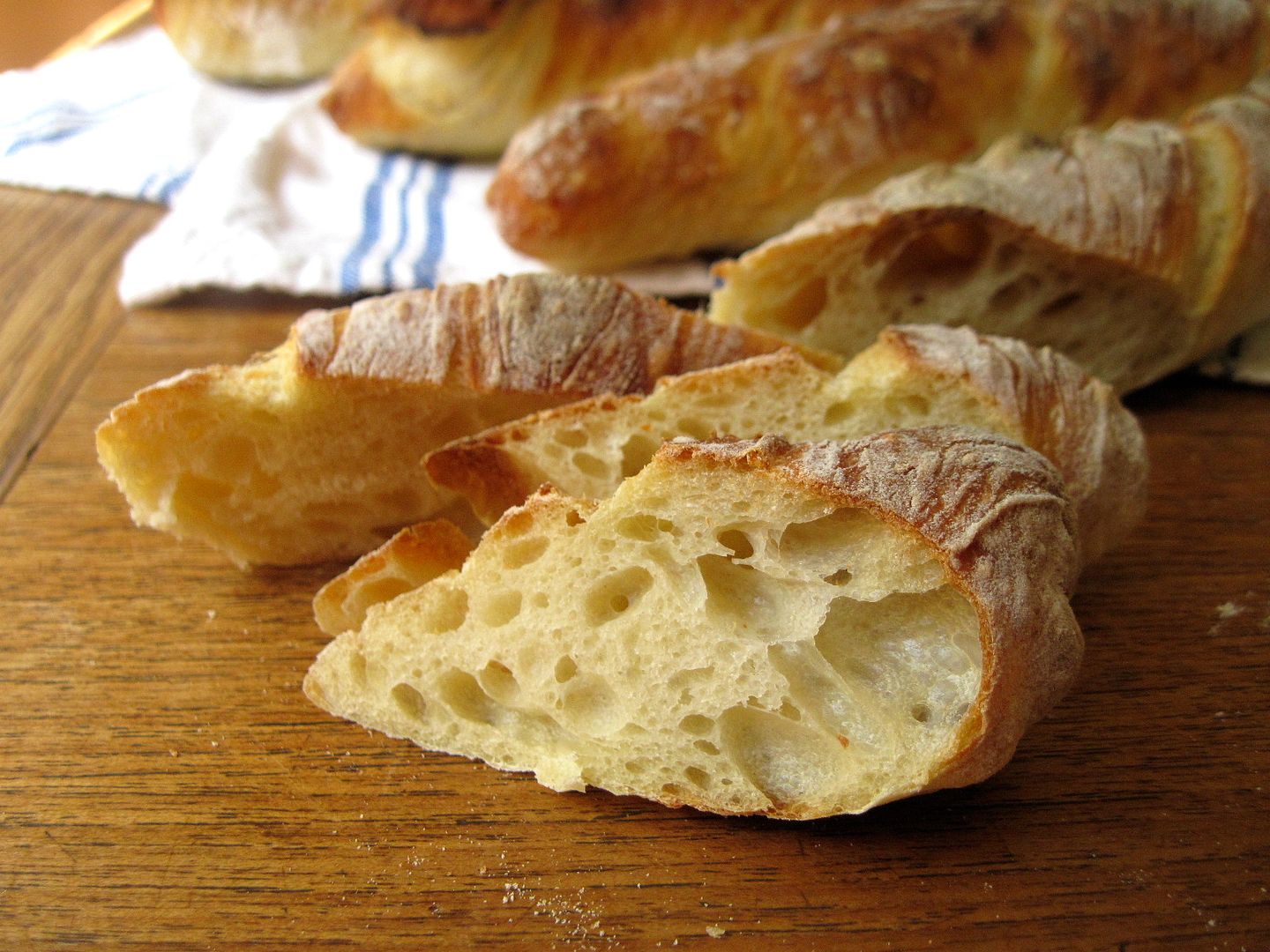 I made these for the girls' weekend on Salt Spring to go along with our five kinds of goat cheese (I told you, we weren't messing around). They are made from Peter Reinhart's pain à l'ancienne bread dough – the same wonderful, flavourful, high hydration dough that I used for ciabatta, minus the olive oil – and as such, they were really good: lots of air holes and fermented flavour.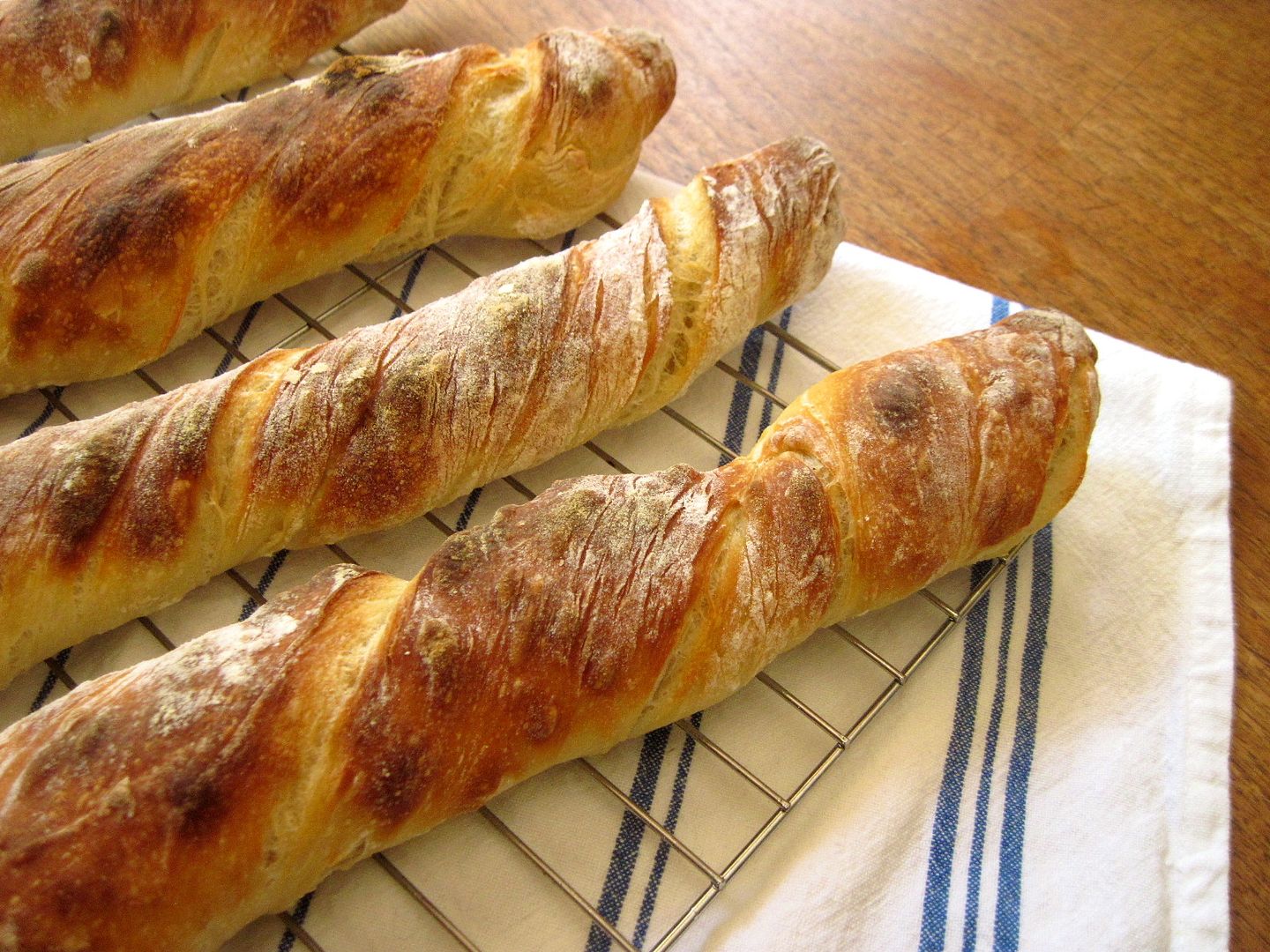 My oven was acting up (again!) when I made these, so they didn't get as dark brown all over as I'd hoped, but I thought they looked really pretty with the flour-dusted twisted crust. I transported the baguettes to said girls' weekend in a plastic bag so unfortunately the once-crisp crust had softened by the time we ate them, but regardless they were delicious. Non-twisted baguettes are still on my to-do list, but in the meantime, these will do fine 🙂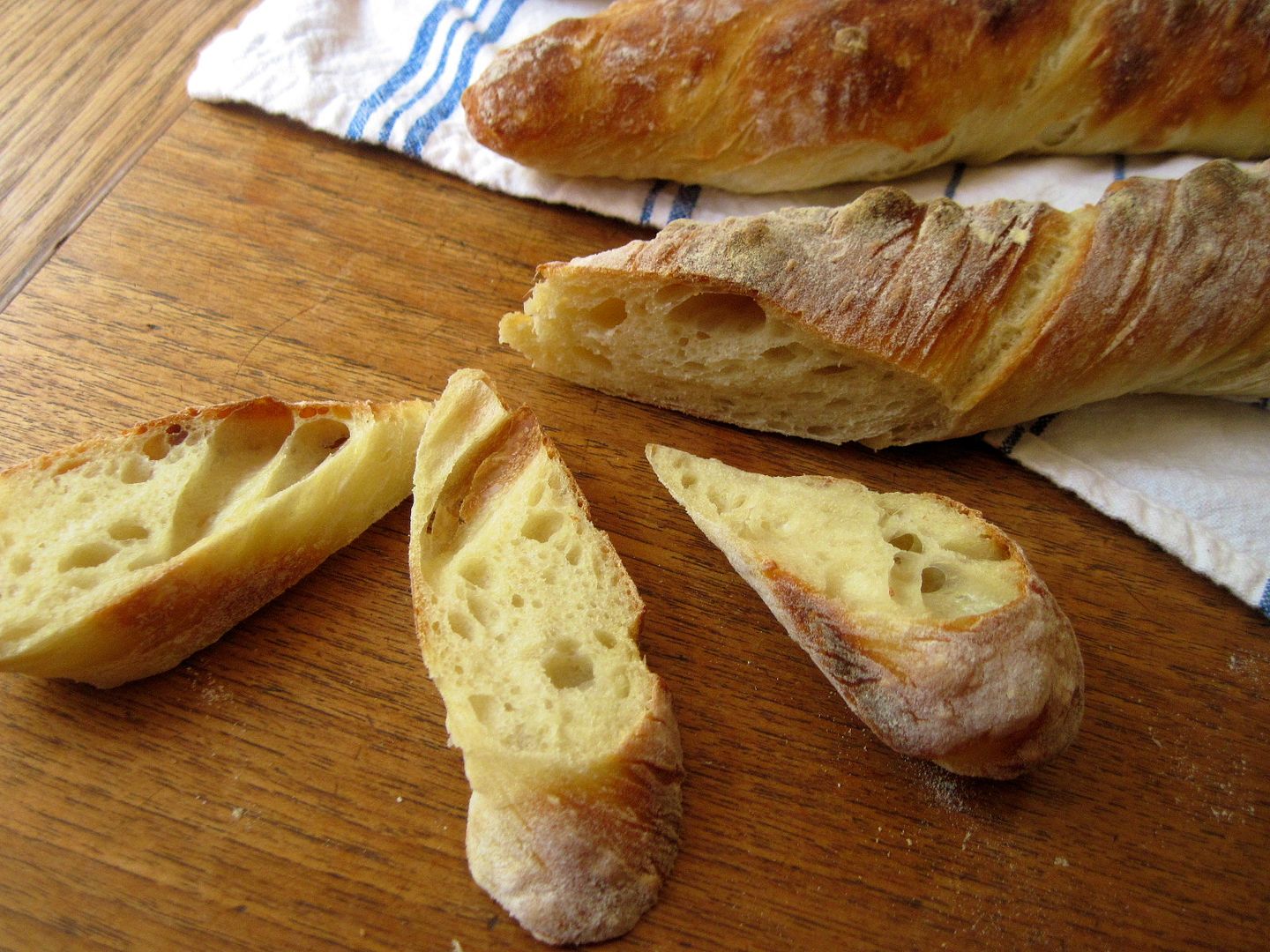 Twisted Baguettes à l'Ancienne
Inspired by Bitter Baker, dough from Peter Reinhart's Artisan Breads Everyday. Makes 4 baguettes.
Follow the recipe for this dough but omit the olive oil. Mix, fold, and ferment the dough in the fridge for up to 4 days as directed in the recipe.
When you are ready to bake, let the chilled, fermented dough sit at room temperature for about an hour. After that hour, preheat the oven to 550˚F (or its highest temperature) with a rack and baking stone (if you have one large enough) in the middle position and a metal roasting pan on a lower rack. Line 2 baking sheets with parchment paper and sprinkle them with flour (if you have a baking stone large enough to accommodate the baguettes, put the parchment paper on upside down baking sheets – this will allow you to easily slide the parchment paper directly onto the stone).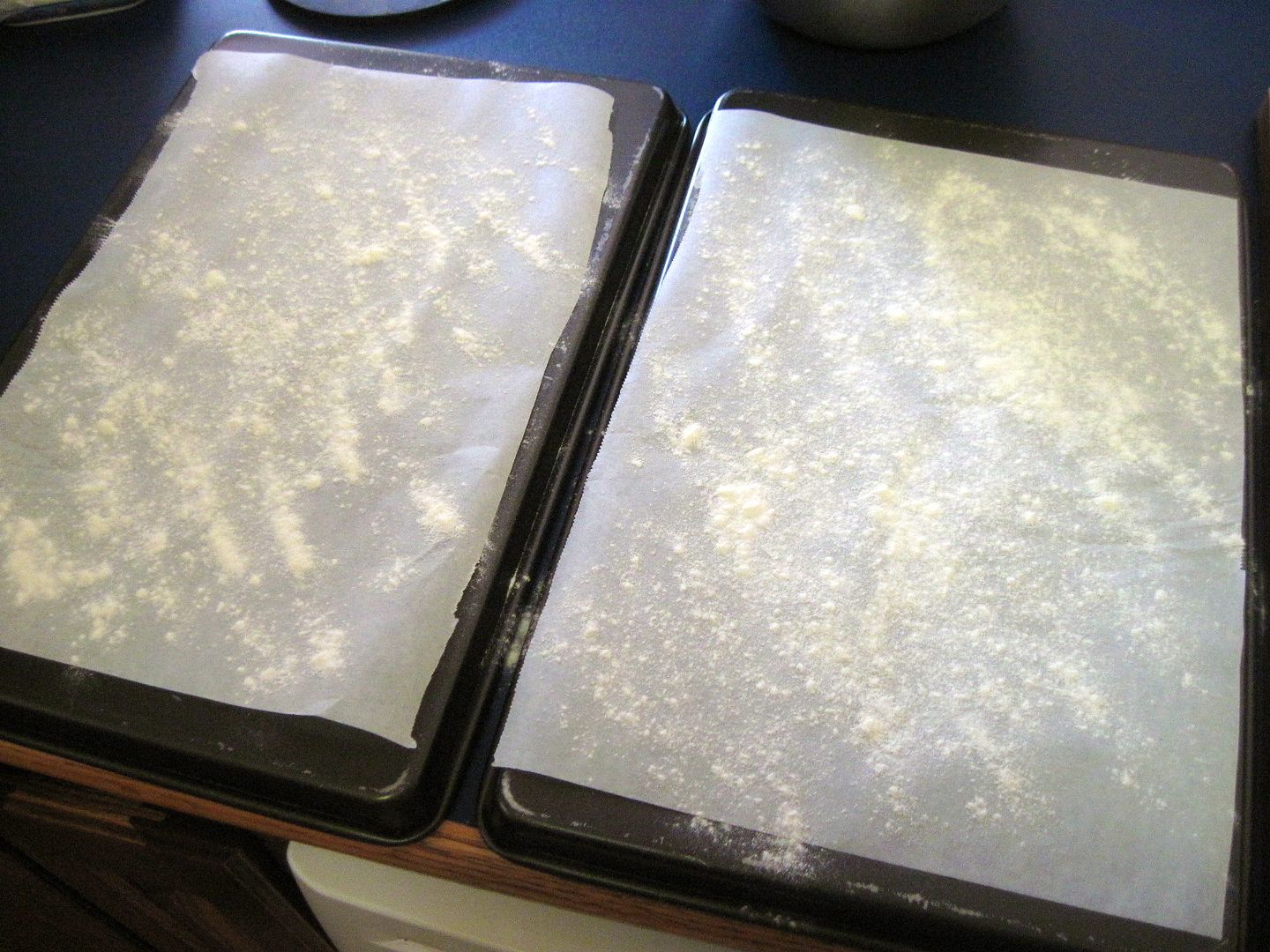 Generously flour your work surface and scrape the dough out of the bowl onto the floured surface, being careful not to deflate it. Gently stretch the dough into a square, then use a large knife to cut it into 4 equal pieces.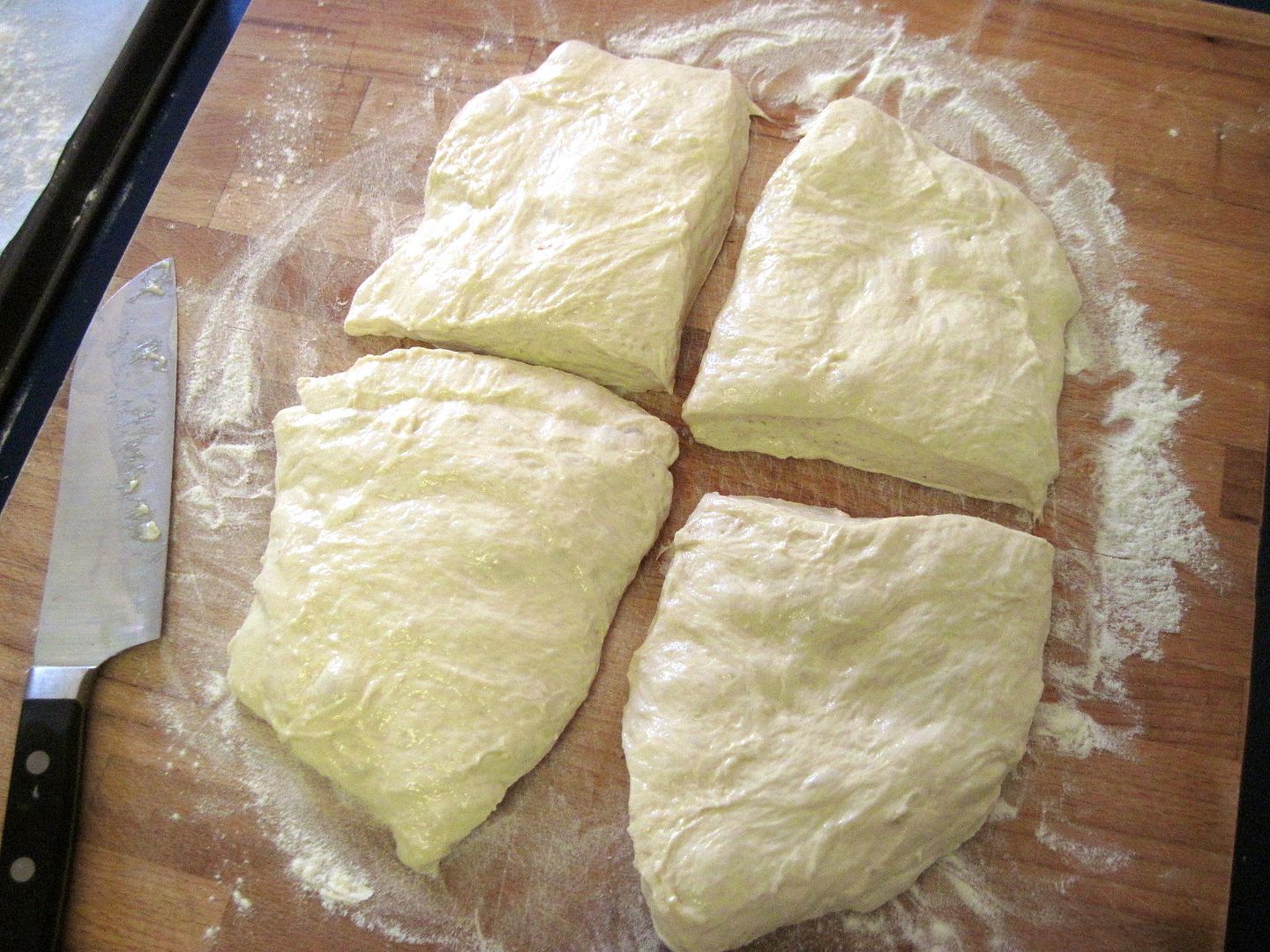 Stretch and fold each piece in thirds like a letter, then roll the pieces in flour and let them rest for about 10 minutes.
Stretch each piece of dough until it is as long as will fit on your baking sheet – do this by picking up the dough from one end and letting it hang and stretch under its own weight, allowing it to rest for a few minutes if it shrinks back.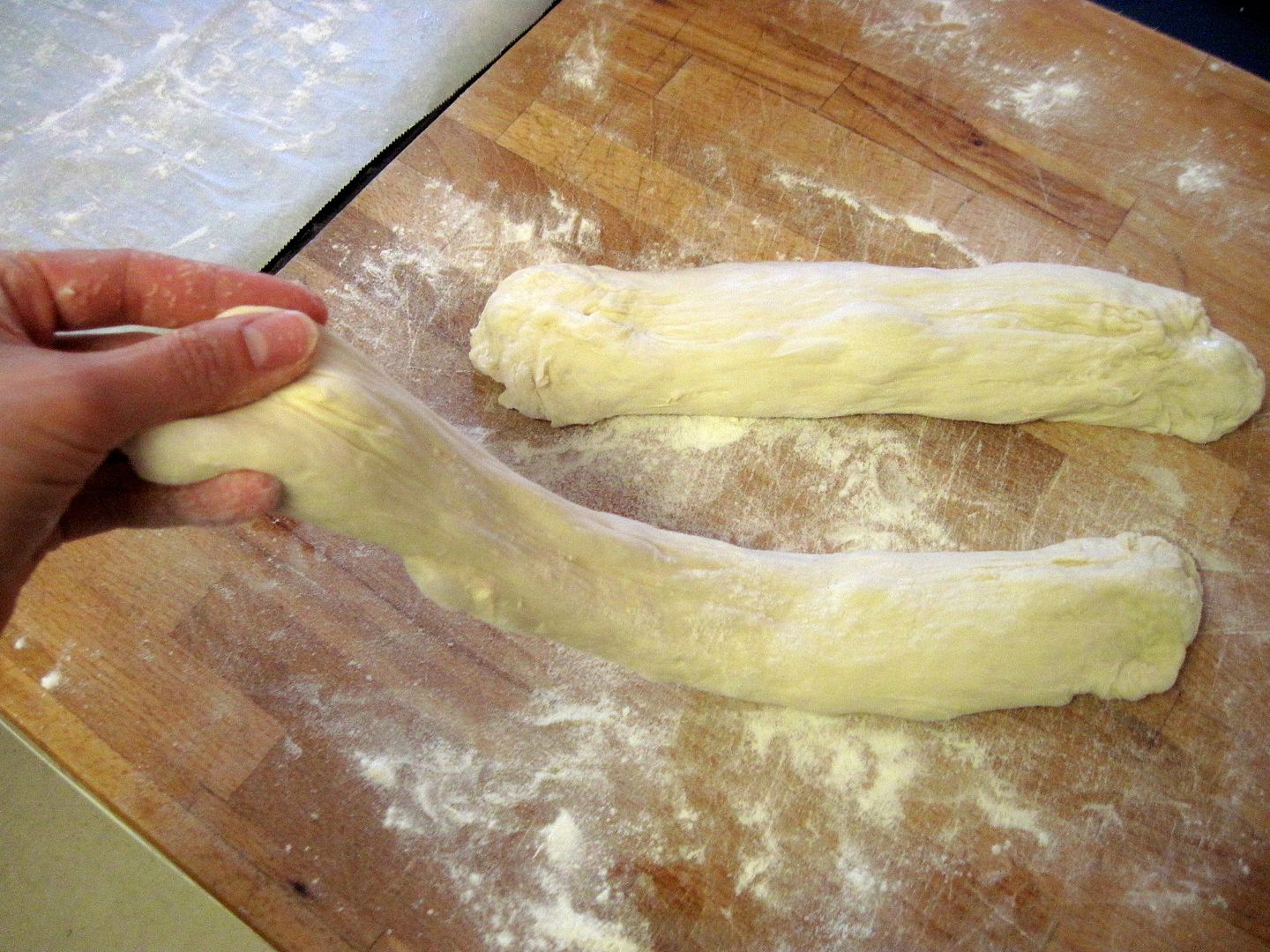 When it is the correct length, twist the dough from each end and transfer it to the prepared baking sheets. If it comes untwisted, let it rest again to relax, then give it a few more twists.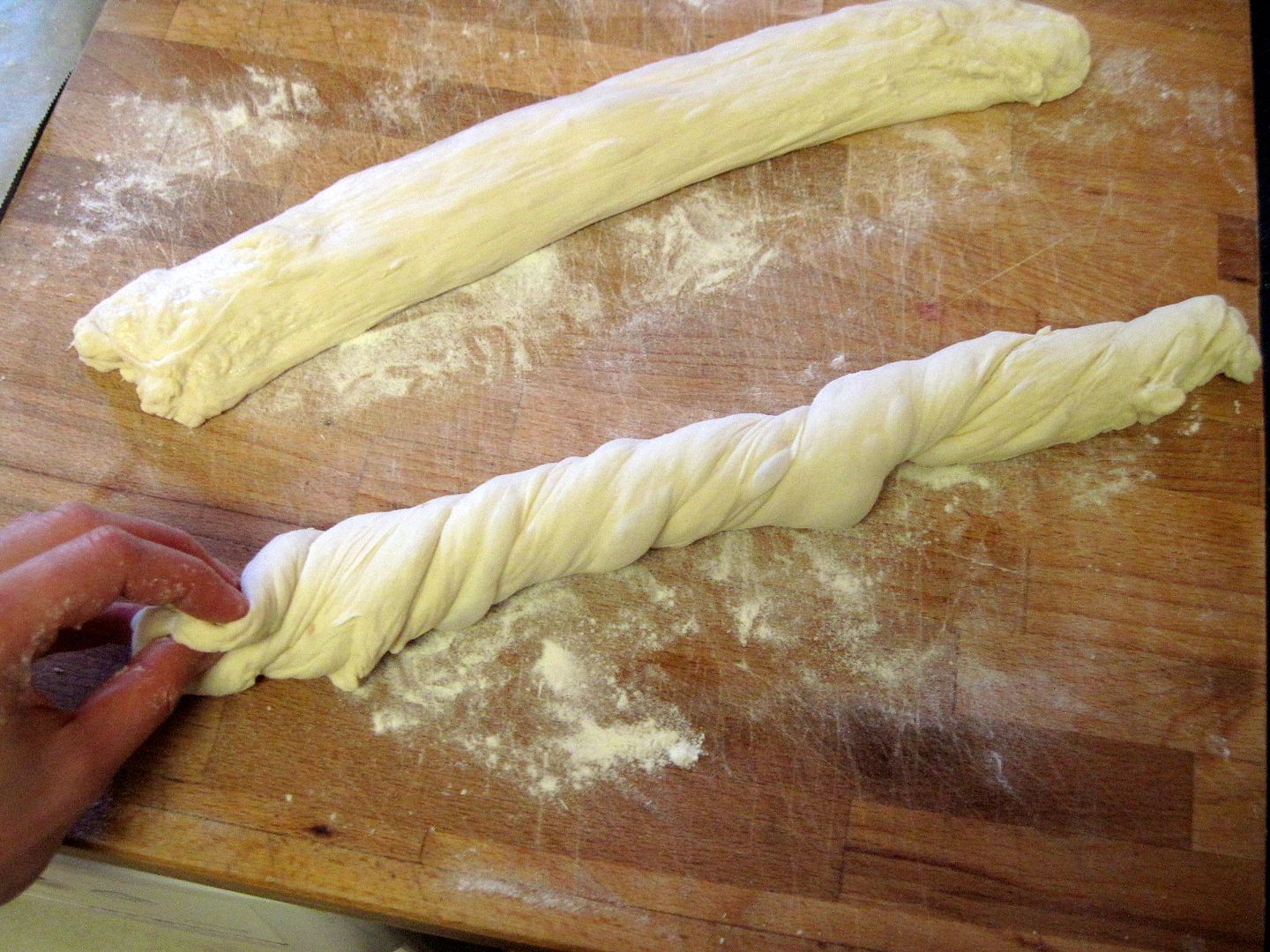 The baguettes can be baked as soon as the oven comes up to temperature (they don't need to proof but will be fine sitting out while the oven finishes preheating). Place them in the 550˚F oven one baking sheet at a time (or slide the parchment paper directly onto the baking stone) and pour a mug of hit water into the roasting pan on the lower rack to create steam.
Reduce the oven temperature to 475˚F and bake for 15 – 20 minutes, until dark brown all over. Repeat with the remaining baguettes, letting the oven temperature come back up to 550˚F first. Allow the baguettes to cool completely on a rack before slicing.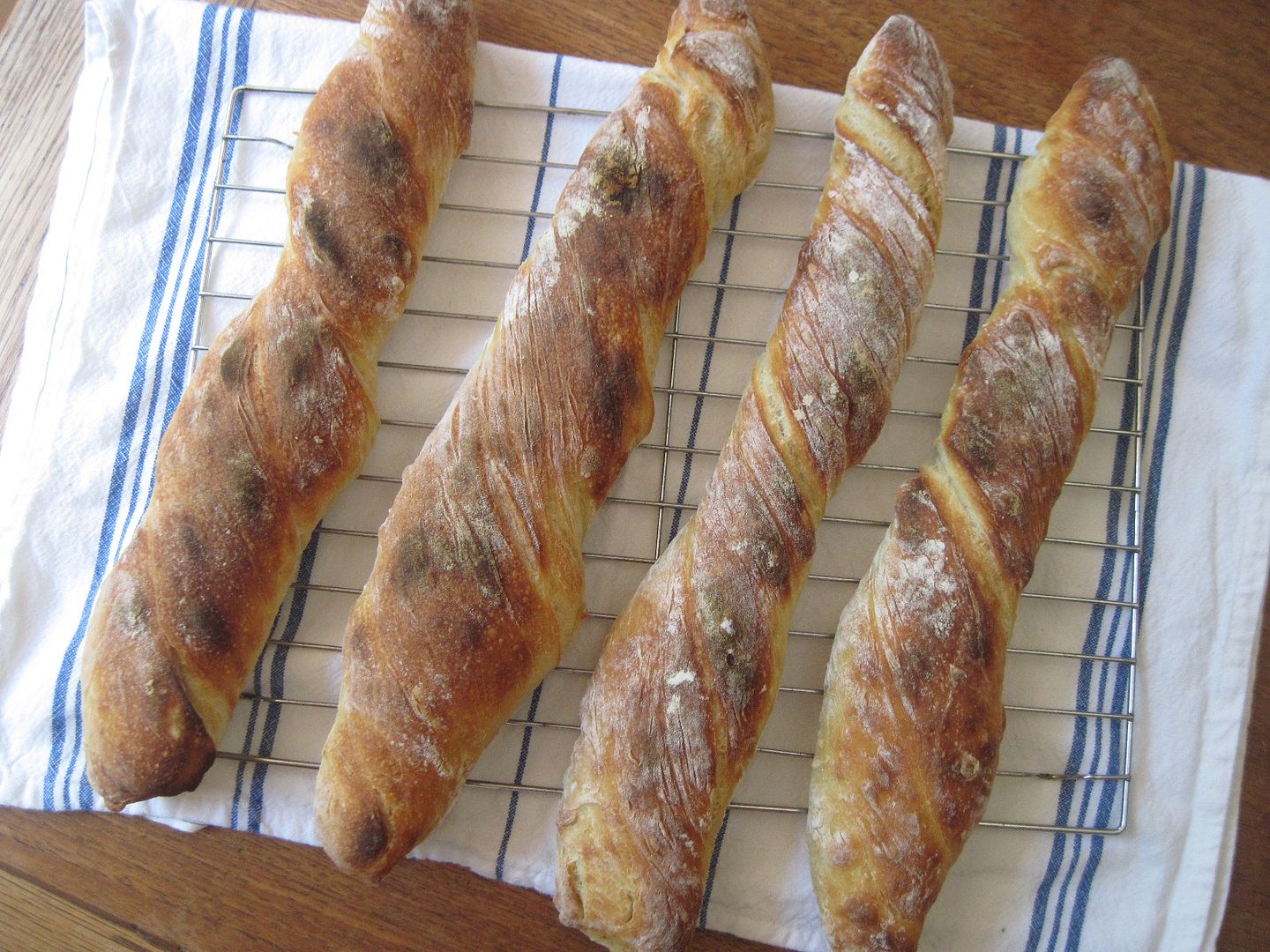 Submitted to YeastSpotting and Panissimo, a monthly showcase of bread created by Barbara and Sandra, hosted this month by Barbara.