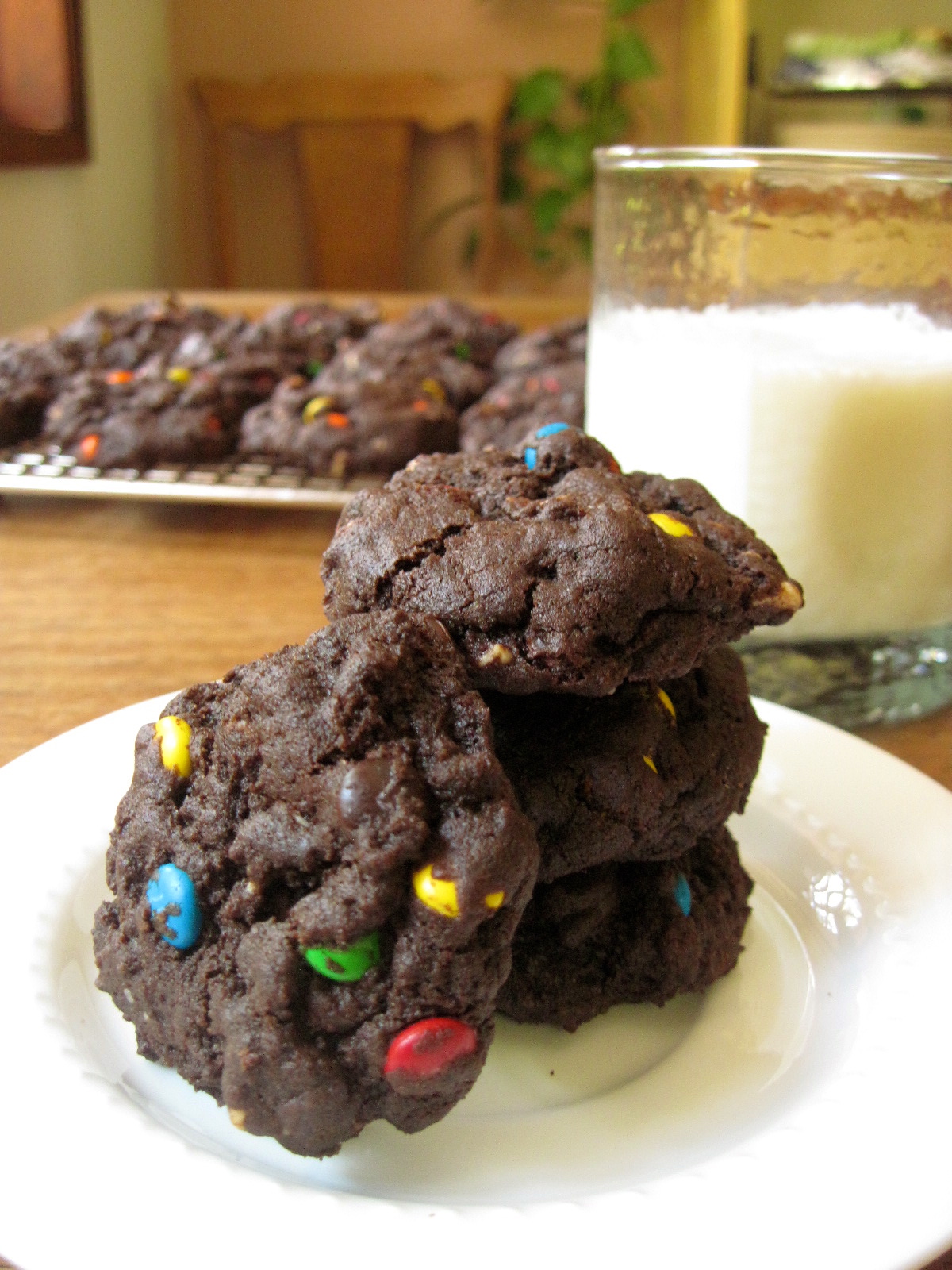 While I've definitely made my fair share of regular chocolate chip cookies, the reverse chocolate chip cookie – that is, chocolate dough studded with white chocolate chips – has eluded me. Until now.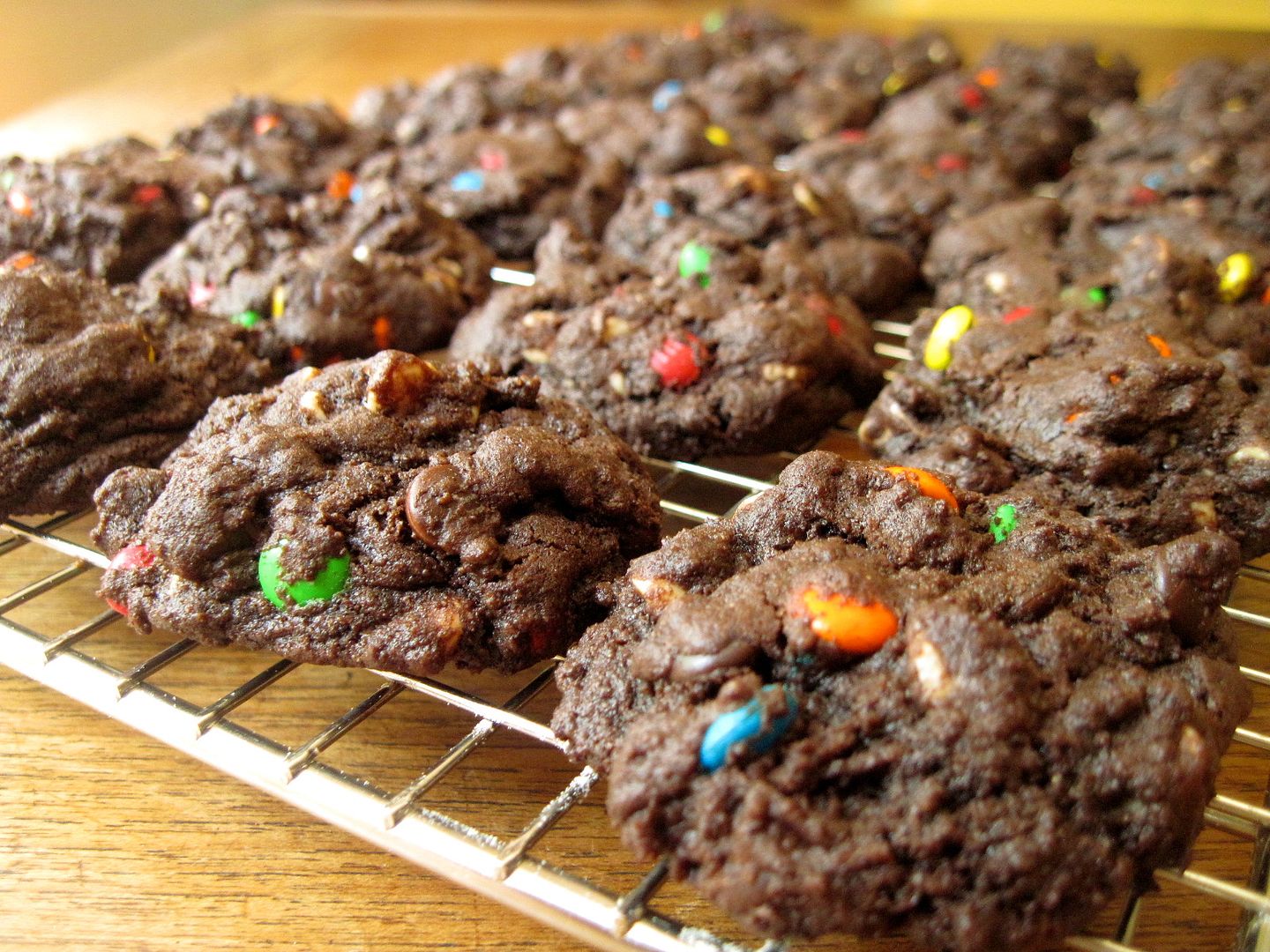 I made these cookies for the girls' weekend I went on a few weeks ago, and because such an event absolutely requires chocolate, I crammed as much into them as I could: cocoa powder, white chocolate chips, dark chocolate chips, and mini M&M candies.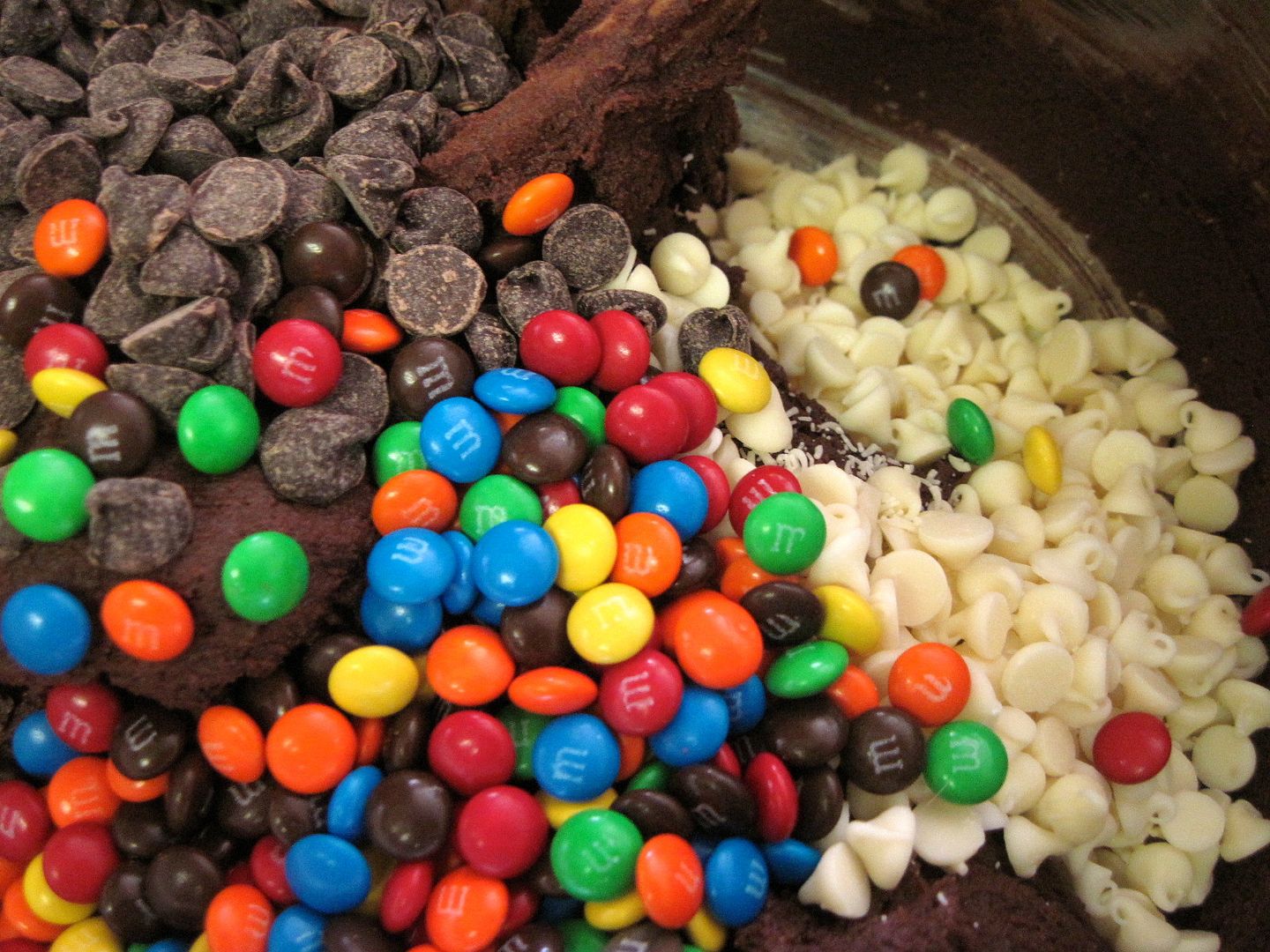 Oh Lord they were were good! Super rich and chocolatey, slightly soft in the middle, and just begging to be eaten with a glass of milk or cup of tea. Whenever the bag of cookies came out that weekend, it was met with exclamations of joy as well as a few people cursing my name for breaking their willpower. I'm pretty sure the cookies were worth it, though 😉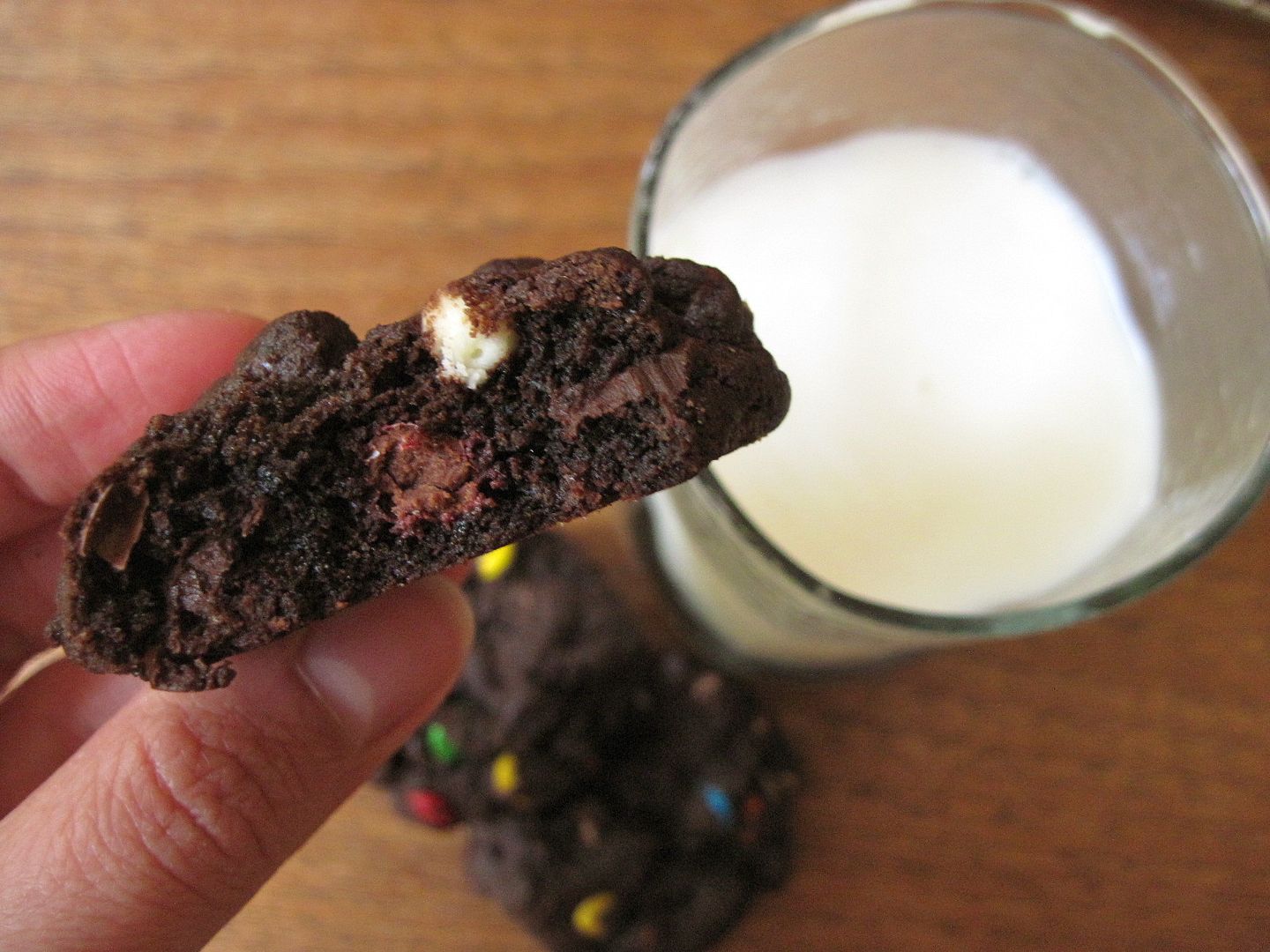 Reverse Chocolate Chip Cookies
Adapted from Food and Wine. Makes about 3 dozen cookies.
Preheat the oven to 350˚F. In a large bowl, cream together:
1 cup softened unsalted butter
3/4 cup granulated white sugar
3/4 cup packed brown sugar
When light and fluffy, beat in:
2 eggs
2 tsp vanilla extract

Sift in:
2 cups all purpose flour
1 cup cocoa powder
1 tsp baking soda
1 tsp instant espresso powder
1 tsp kosher salt

Stir to combine, then add:
3 cups chocolate of your choice – chips, chunks, candies, whatever (I used 1 cup each white chocolate chips, dark chocolate chips, and mini M&Ms. I recommend at least third of the chocolate be white chocolate.)

Stir to evenly distribute the chocolate in the dough, then drop by heaped tablespoons onto a baking sheet lined with a silicon mat or parchment paper. Bake in the preheated 350˚F oven for about 12 – 15 minutes, until puffed and just set in the middle. Let the cool on the baking sheet for a few minutes to firm up, then remove to a rack to cool completely. Store in an airtight container.