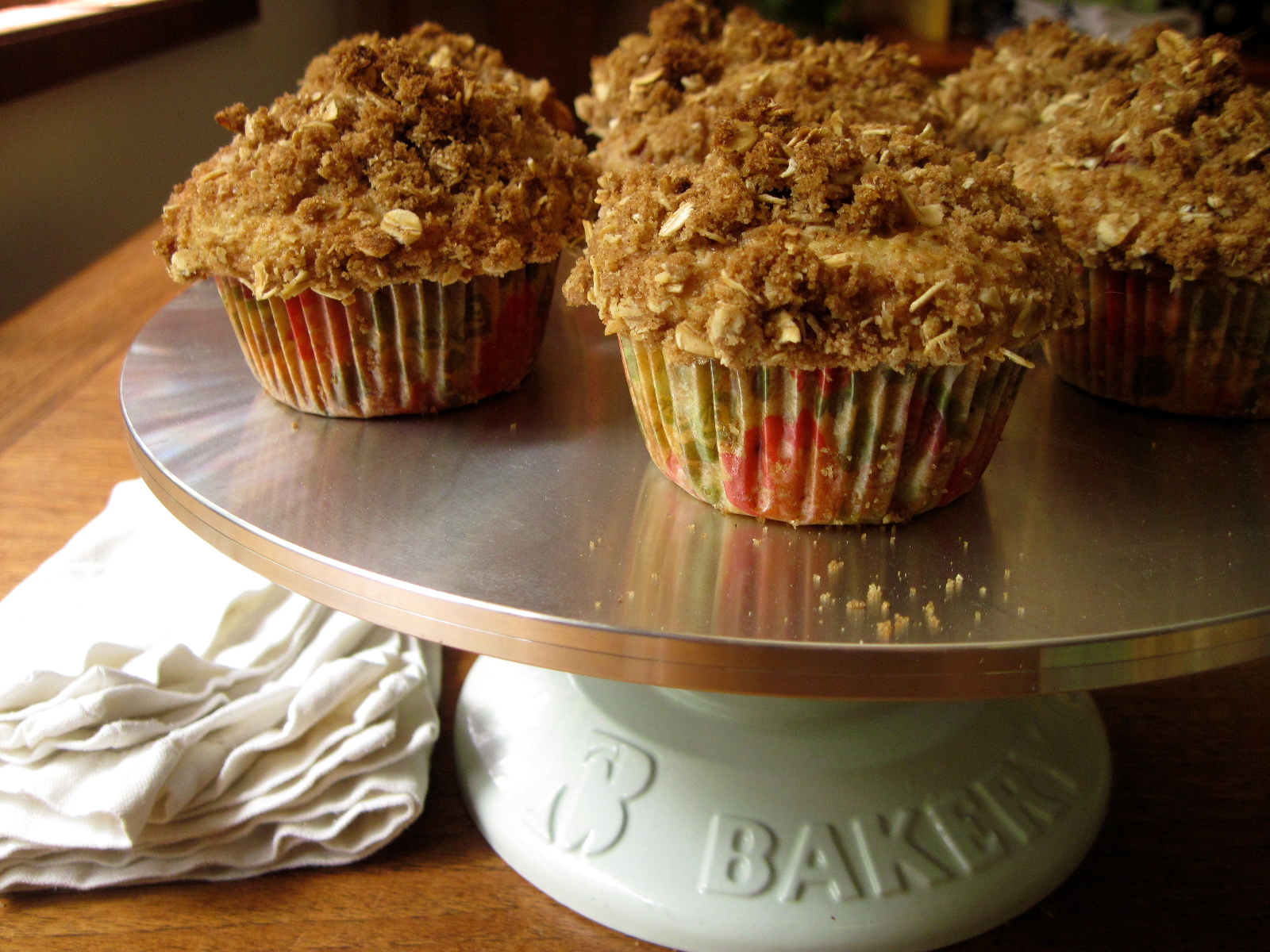 Last weekend I spent a few days on Salt Spring Island, where I grew up, with a bunch of girlfriends. We stayed in a house on the ocean and basically just vegged out. There was a lot of talking and laughing (obviously, it was a house full of girls), a lot of eating and a little drinking (OK, more than a little), some suntanning (or in my case, burning), and there may or may not have been a very loud sing-a-long to terrible 90's music (any Aqua fans out there?).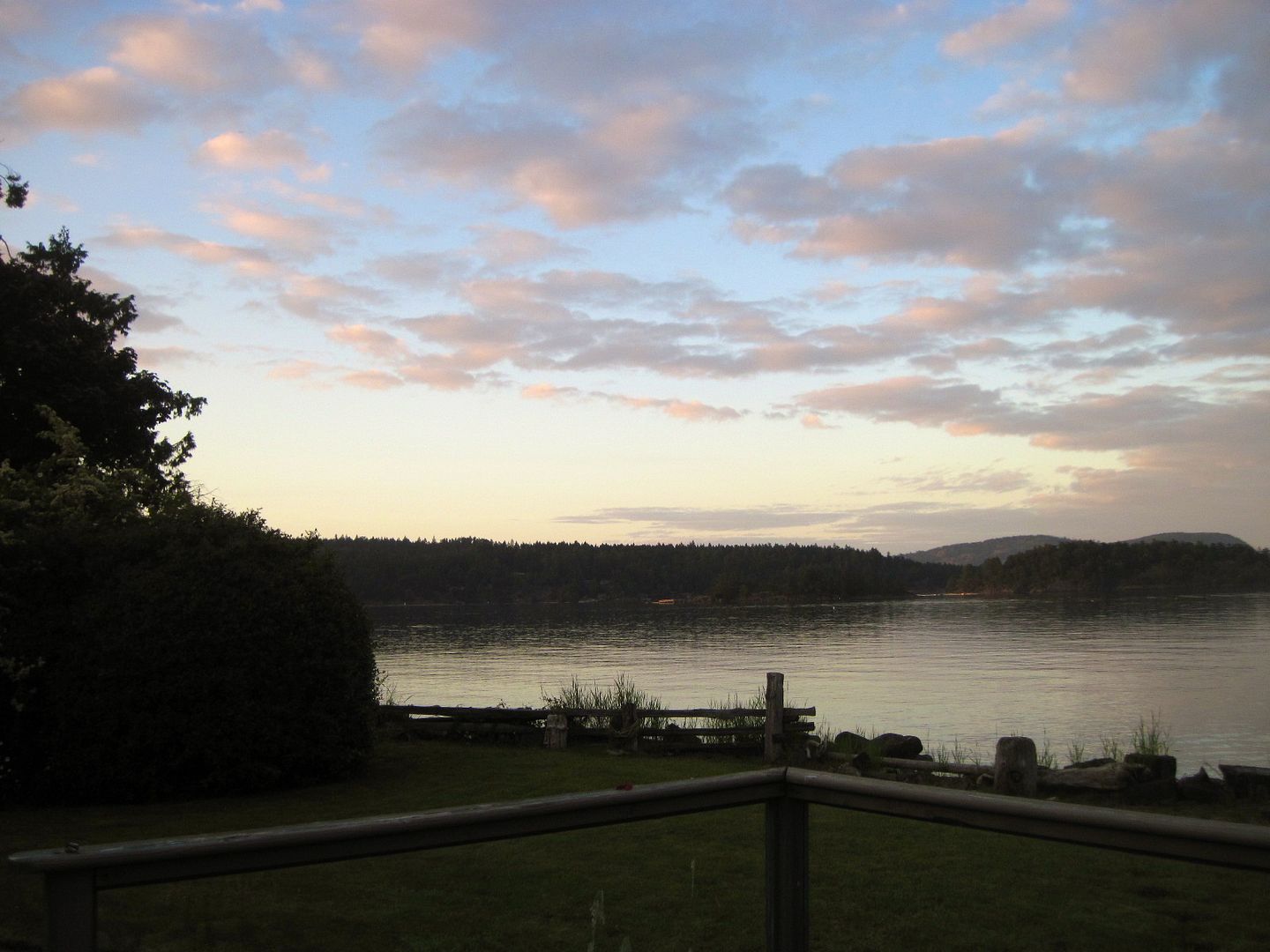 We each contributed food for the weekend, and my goodness did we ever eat well. We had bacon and eggs each morning for breakfast, late night nachos, and snacks including five different kinds of goat cheese, brie melted over roasted garlic, and mushroom caps stuffed with crab, salmon, and cream cheese. I brought a pan of lasagne, homemade baguettes, some ridiculous chocolate cookies (recipes for both coming next week) and these strawberry muffins, made with yogurt and topped with oat crumble.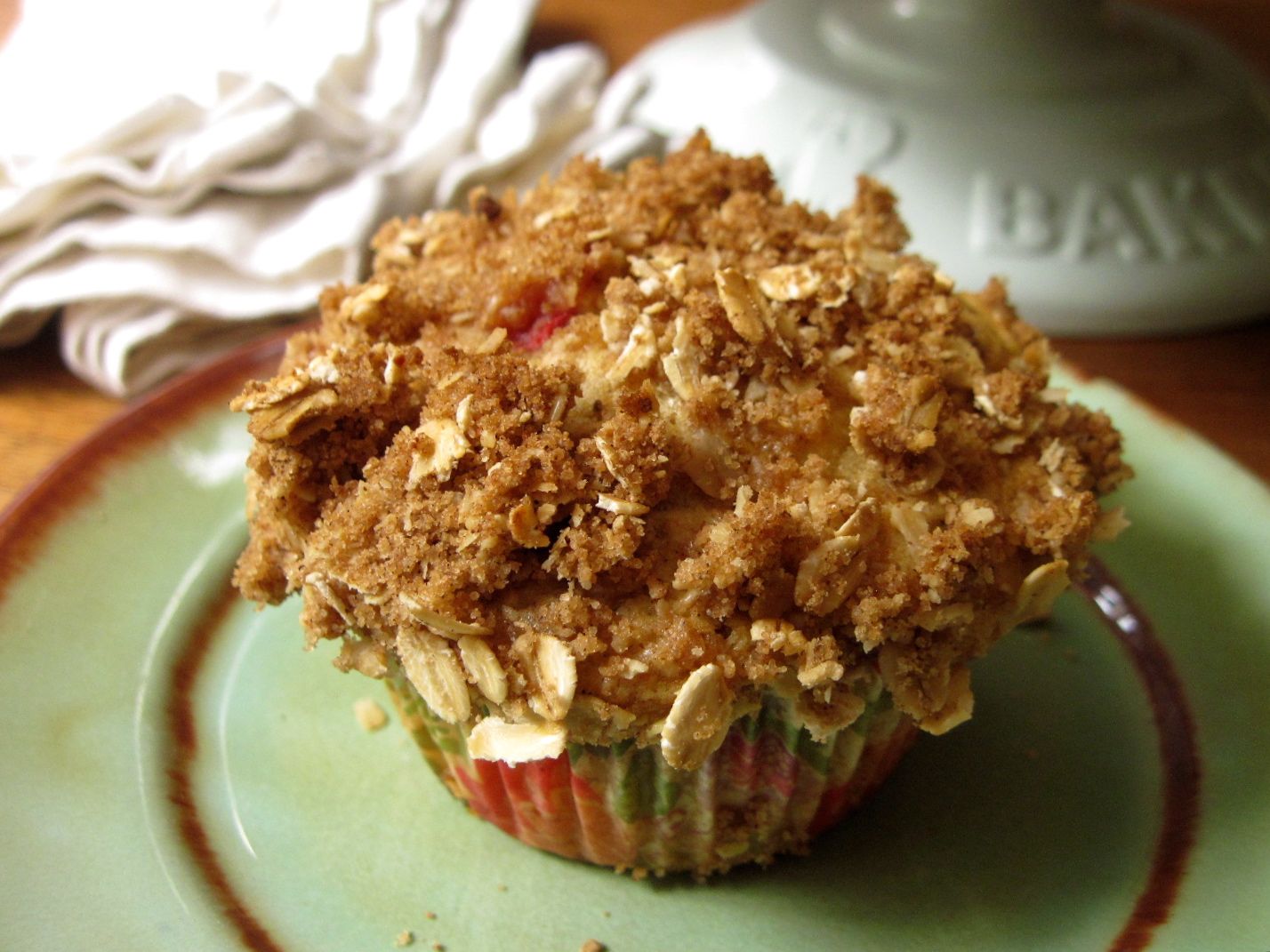 The muffins are as big and tender as a bakery muffin but with a slightly sturdier texture, topped with crunchy oat crumble and sweetened with the help of mashed banana – which, if you are not a fan of banana, is not a dominant flavour. The recipe makes a ton, so it's perfect for a crowd. I used the first of our local strawberries and they punctuated the muffins with pockets of tart sweetness, but any other berry would be pretty great too, making this a good recipe to have around going into berry season.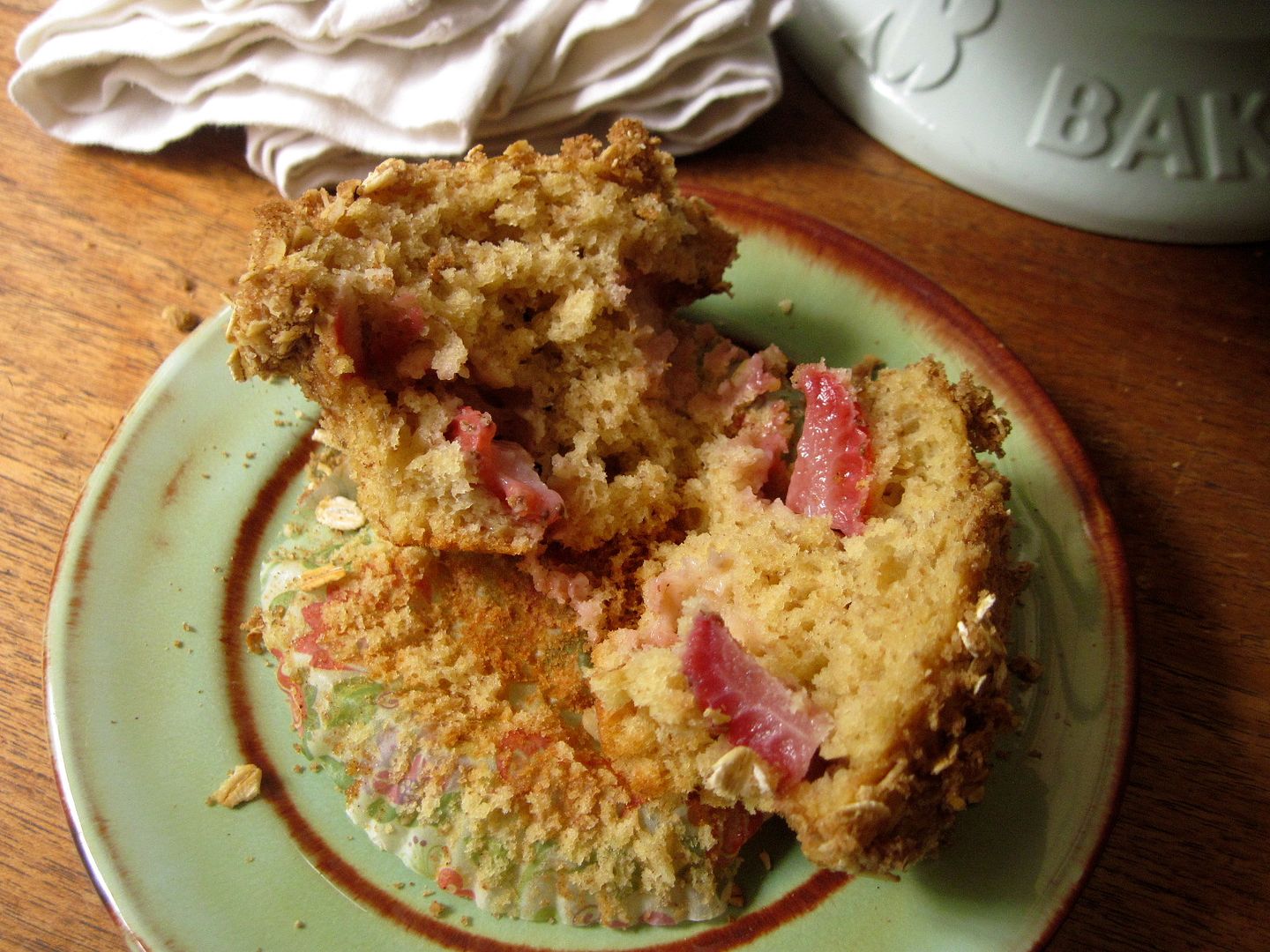 Strawberry Yogurt Muffins with Oat Crumble Topping
Adapted from 101 Cookbooks. Makes about 16 standard-sized muffins.
Oat Crumble
In a bowl, combine:
1/4 cup all purpose flour
3/4 cup rolled oats
1/2 cup packed brown sugar
1/2 tsp baking powder
1/2 tsp cinnamon
1/4 tsp ground cardamom
pinch salt
Add 2 tbsp cold unsalted butter, diced, and rub/squish it into the oat mixture until it is crumbly and clumps together when squeezed. Set aside.

Muffin Batter
Preheat the oven to 400˚F. In a large bowl combine:
1 1/4 cups spelt flour (any combination of light and/or whole spelt, or whole wheat pastry flour)
2 1/4 cups all purpose flour
1/2 cup firmly packed brown sugar
3/4 tsp salt
1/2 tsp baking soda
2 tsp baking powder
In another bowl or large measuring cup, whisk together:
2 medium bananas, mashed
1/2 cup plain yogurt
1/2 cup milk
3 eggs
1 tsp vanilla extract
1/4 cup butter, melted and cooled
1/4 cup coconut oil, barely melted
Make a well in the center of the flour mixture and pour in the banana mixture.
Give it a few gentle folds just to start combining the two, then add 1 1/2 cups chopped strawberries. Mix just until combined – there should still be some streaks of flour. Scoop the batter into muffin cups lined with papers, then divide the oat crumble over top of the muffins.
Bake in the preheated 400˚F oven for 25 – 35 minutes, until a toothpick inserted in the middle comes out with a few moist crumble sticking to it. Cool on a rack. These are best fresh, but will keep a few days in an airtight container.