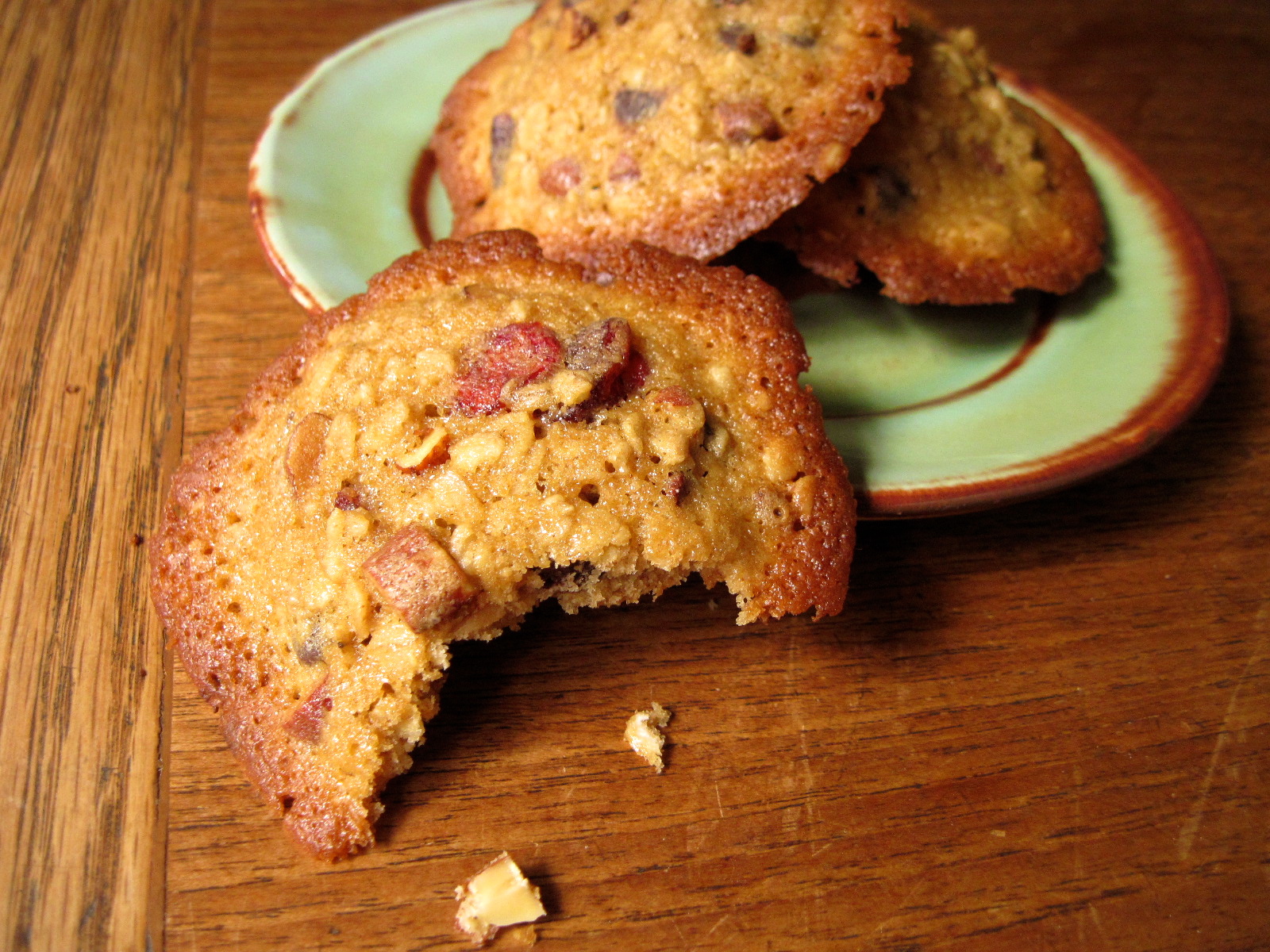 This is a cookie recipe that I came up with when I was about 12 years old, and I tell ya, I was onto something! It's been a while since I last made them but they're just as good as I remember: buttery, chewy oatmeal cookies with a hint of caramel from brown sugar, loaded with chocolate chips, nuts, and dried fruit. They are thick and almost cake-like in the middle, and thin, lacy, and crisp around the edges. Seriously delicious.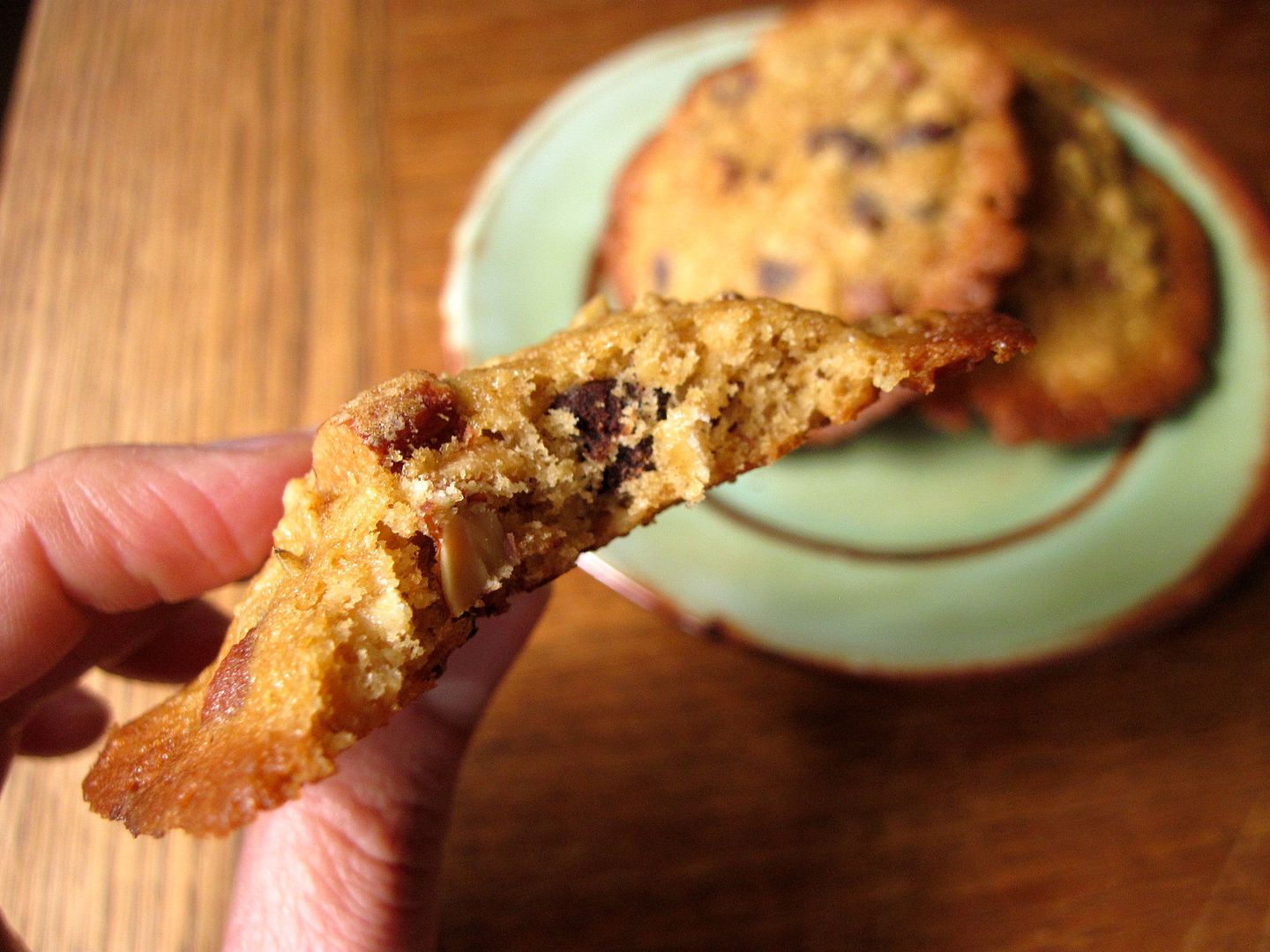 Enjoy these – we certainly did!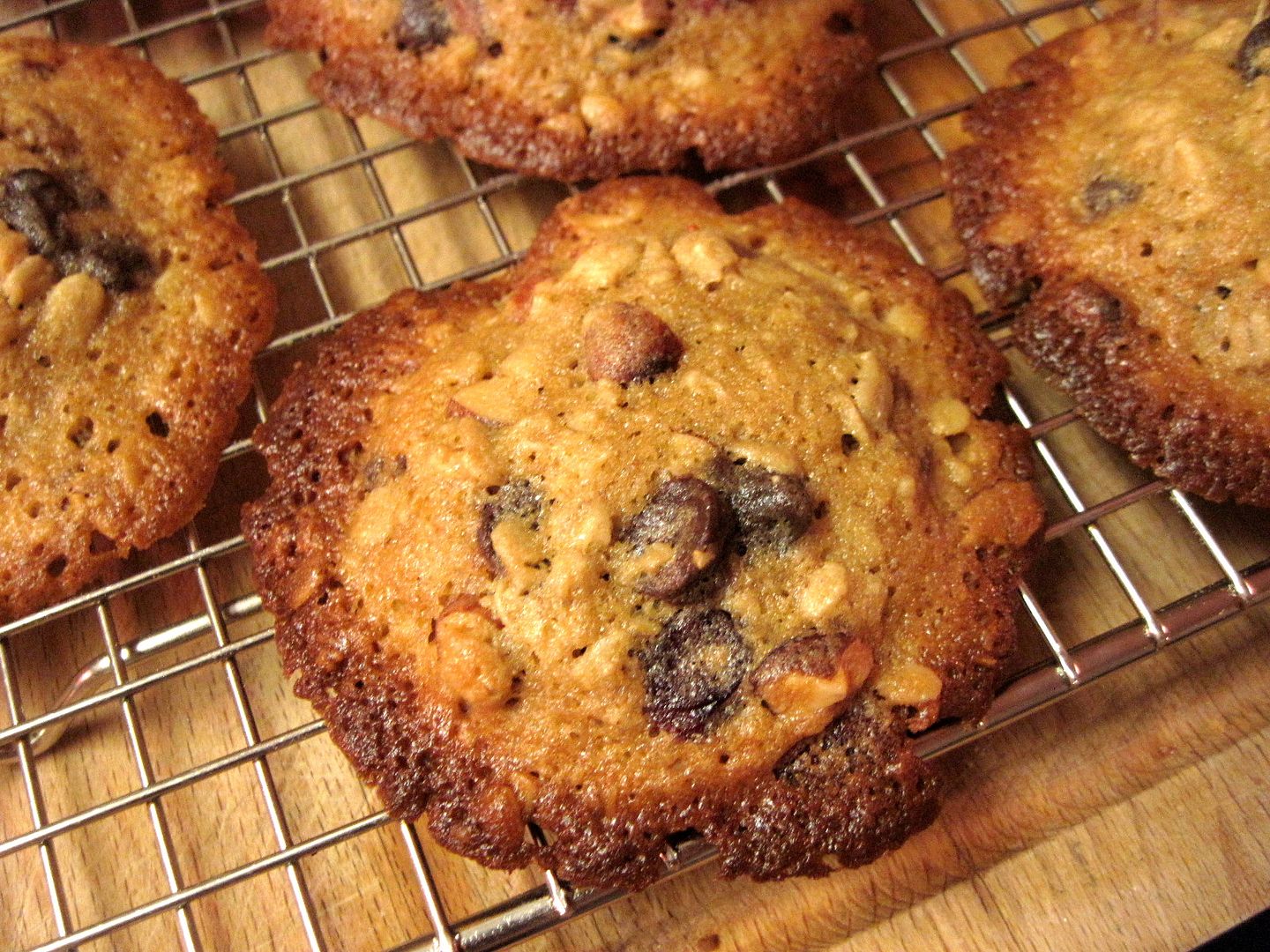 Korena's Cookies
Makes a few dozen
Preheat oven to 350˚F. In a bowl, cream together until light and fluffy:
1 cup unsalted butter, soft
3/4 cup packed brown sugar
Beat in:
2 eggs (one at a time is easier, as I discovered!)

1 tsp vanilla
Then add:
1 cup flour (I used 1/2 cup all purpose and 1/2 cup whole spelt)
1 cup old fashioned oats
1/2 tsp salt
1 tsp baking powder
The dough will be quite soft and sticky. Add:
1/2 cup chocolate chips
1/2 cup toasted almonds, coarsely chopped (or other nuts)
1/2 cup dried cranberries (other other dried fruit)

Drop the batter by heaped tablespoons on a baking sheet lined with a silicon mat or parchment paper, and bake in the preheated 350˚F oven for about 15 minutes, until deep brown around the edges and set on top.

Let them sit for a few minutes on the baking sheet before removing to a cooling rack, where they will firm up some more upon cooling. They are best eaten the day they are baked, but they can be stored in an airtight container. They will lose their crunchy edges after a day but they are still very yummy!