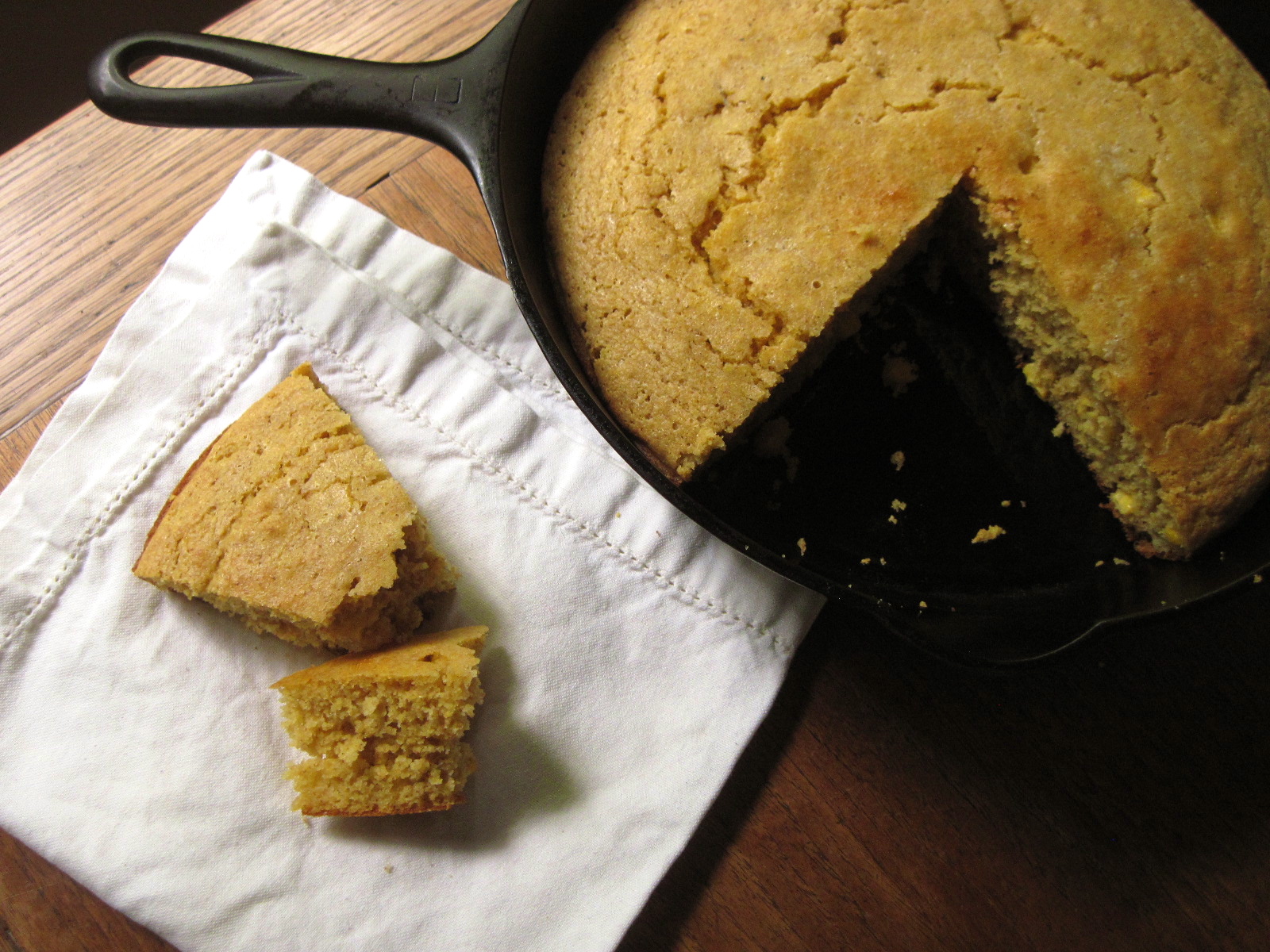 This is the only cornbread I've ever made, but it's so awesome I've never felt the need to try another recipe, so it automatically gets the "favorite" label. Plus it's made in a cast iron skillet, which is my favorite pan.
I made this to eat with baked beans, but it's equally good on its own, or slathered with butter and jam. This recipe yields quite a lot, but stays moist for a few days and and is delicious toasted, so leftovers always make me happy.
Once summer kicks in and local corn starts showing up, this will be a great way to use it. But in the meantime, frozen corn works just fine. If you wanted to get fancy, you could jazz it up with a handful of grated cheddar and some chopped green onions, or perhaps even some blueberries for a sort of blueberry-cornmeal skillet bread. Oooh, I like the sound of that…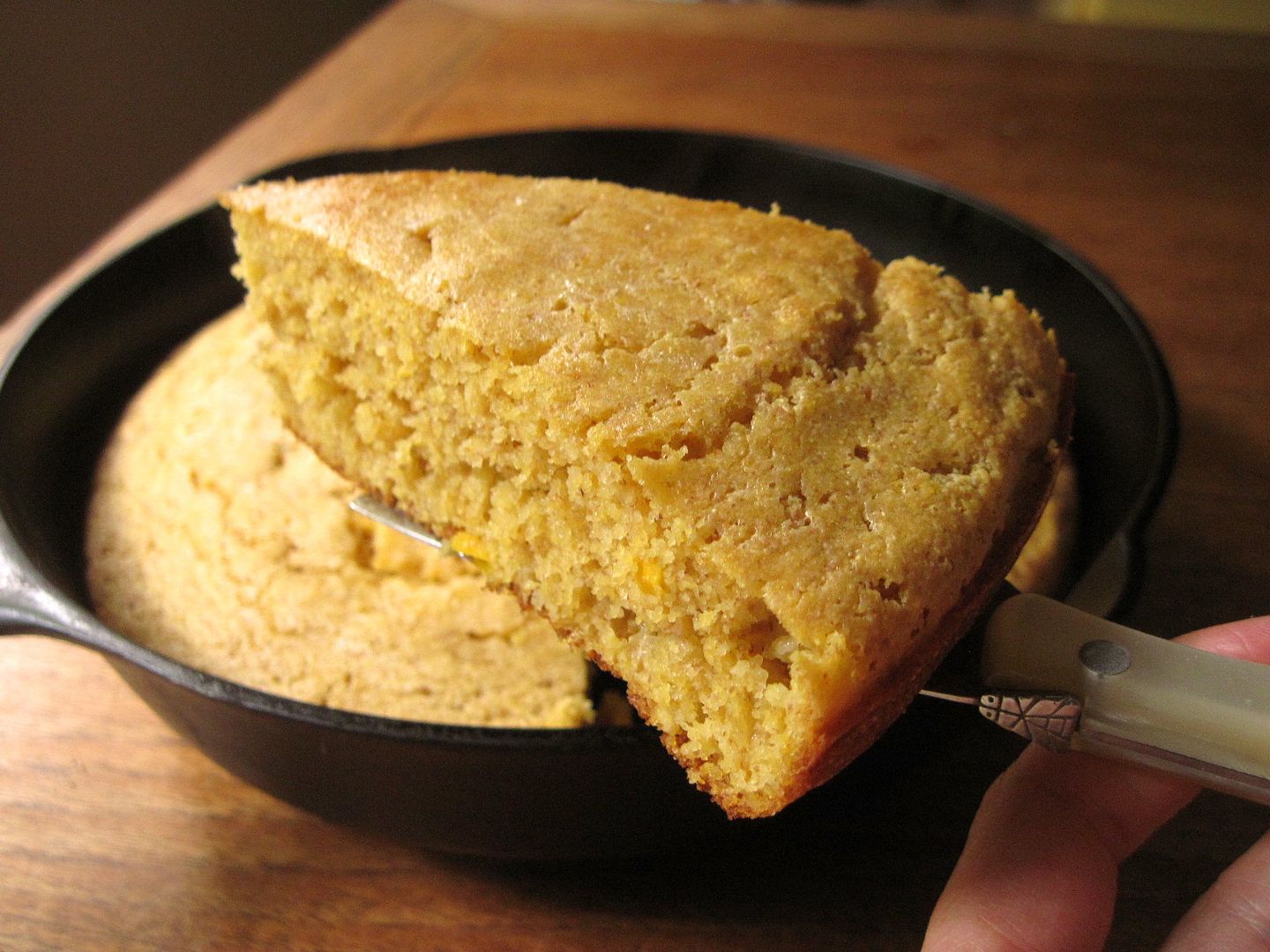 Skillet Cornbread
Adapted from The Cast Iron Skillet Cookbook
Preheat the oven to 400˚F. Generously butter the bottom and sides of a 10-inch cast iron skillet and place it in the preheating oven.
In a large bowl, combine:
1 cup cornmeal (coarse or finely ground, your choice)
1/2 cup all purpose flour
1/2 cup whole wheat or whole spelt flour
1 1/2 tsp baking powder
1/2 tsp baking soda
1/2 tsp salt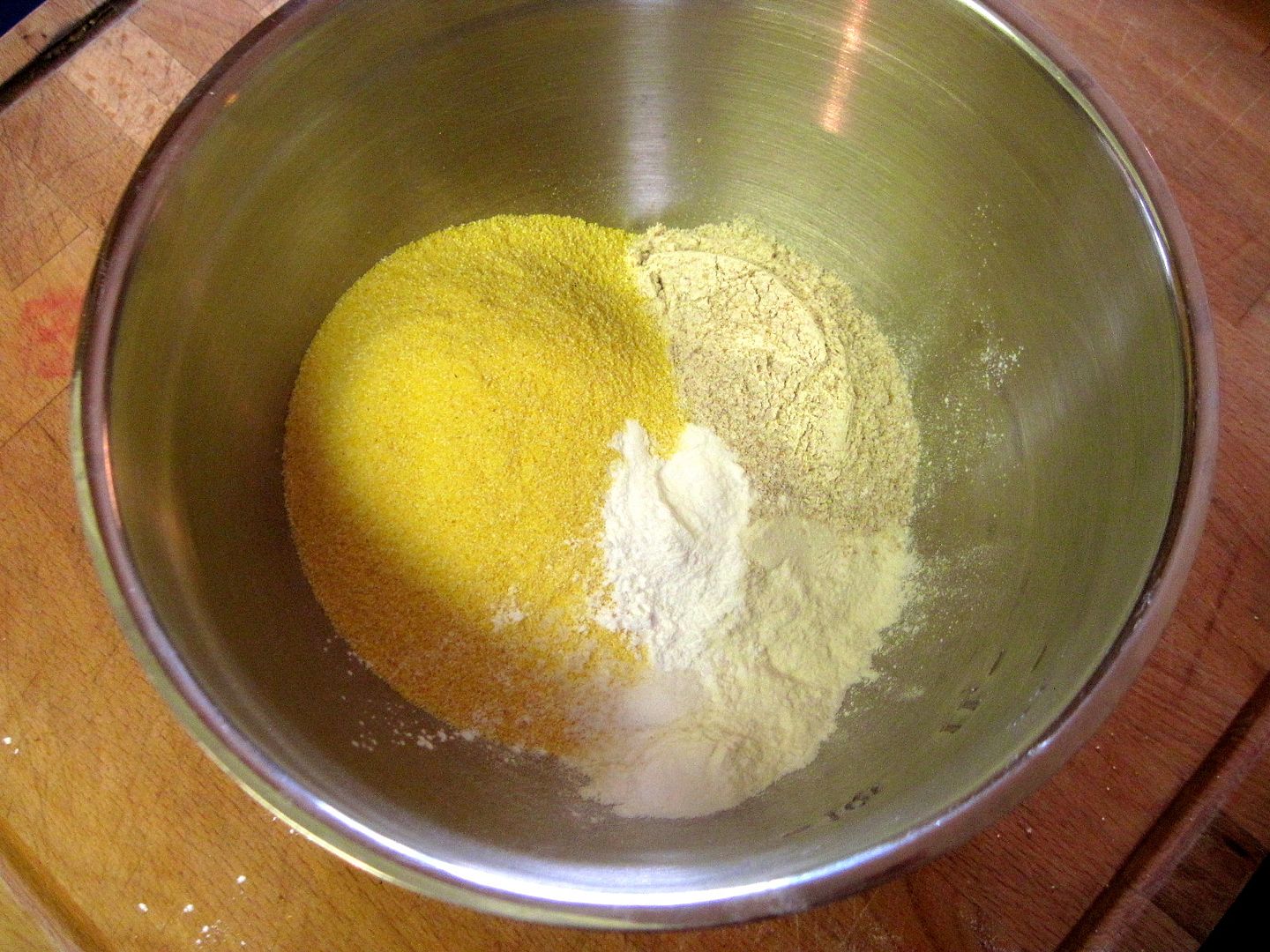 In a medium bowl, mix together:
2 large eggs
1/2 cup sour cream or plain yogurt
1 cup milk
4 tbsp melted butter
2 tbsp maple syrup or honey
Make a well in the center of the cornmeal mixture and pour in the egg mixture. Give a few stirs, then add 2/3 cup fresh or frozen (thawed) corn kernels. Stir until just combined – there should still be a few streaks of flour.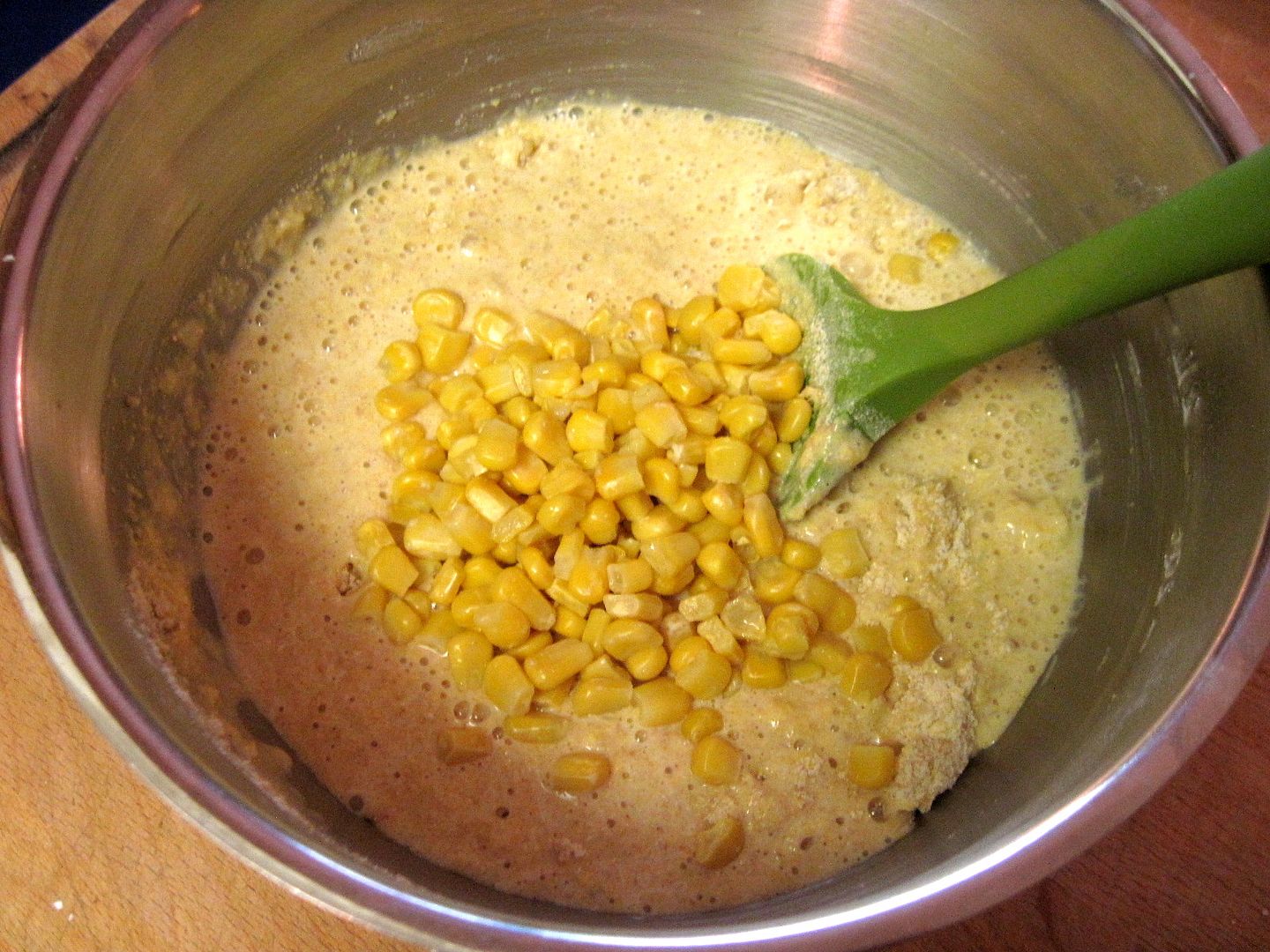 Pour the batter into the heated skillet and place it back in the oven. Bake for 10 minutes, then drizzle the partly-baked cornbread with another 2 tbsp melted butter.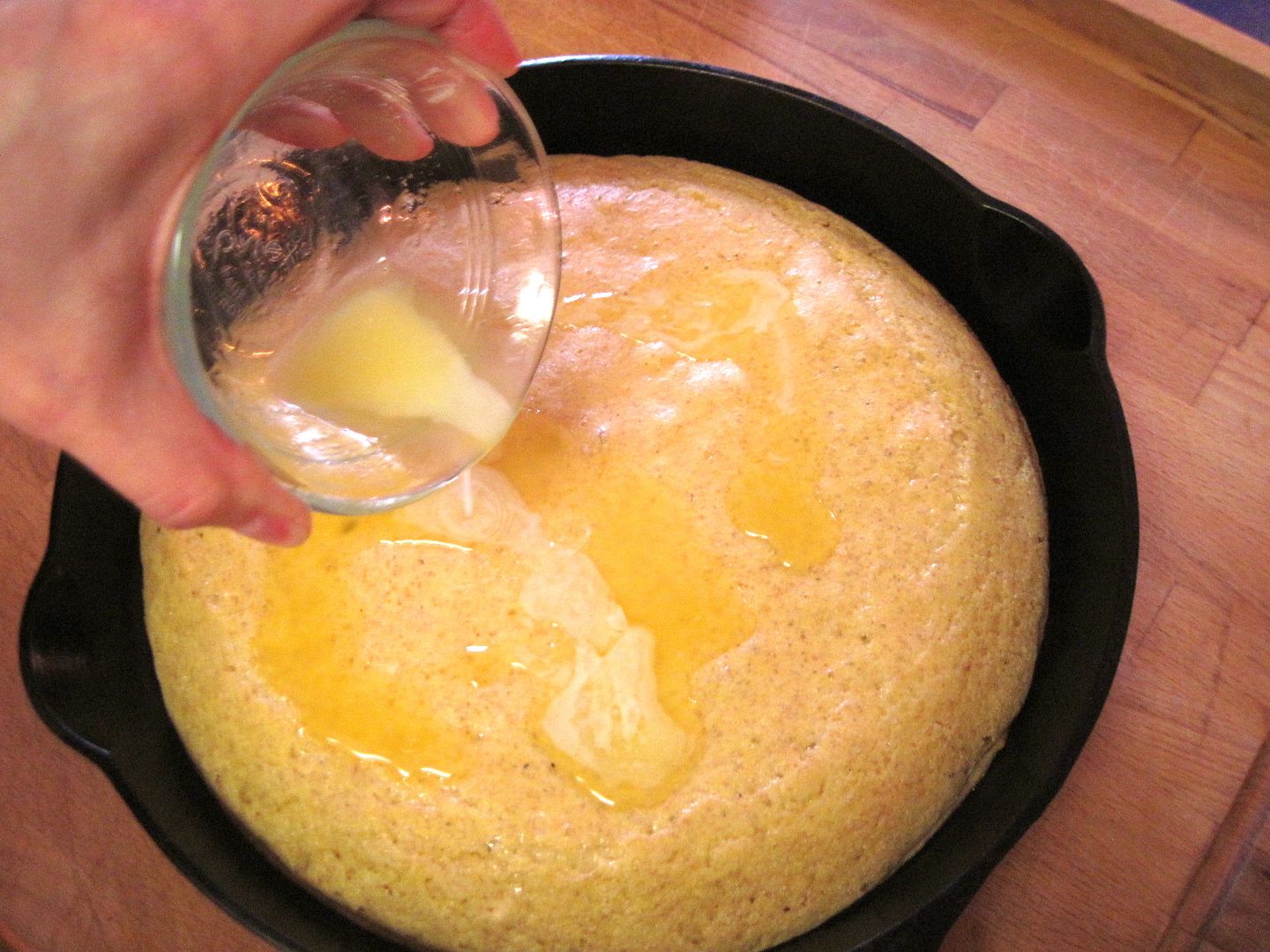 Returns to the oven and bake for another 10 minutes or so, until browned on top and a toothpick inserted in the middle comes out clean. Cool for about 15 minutes before cutting into wedges.