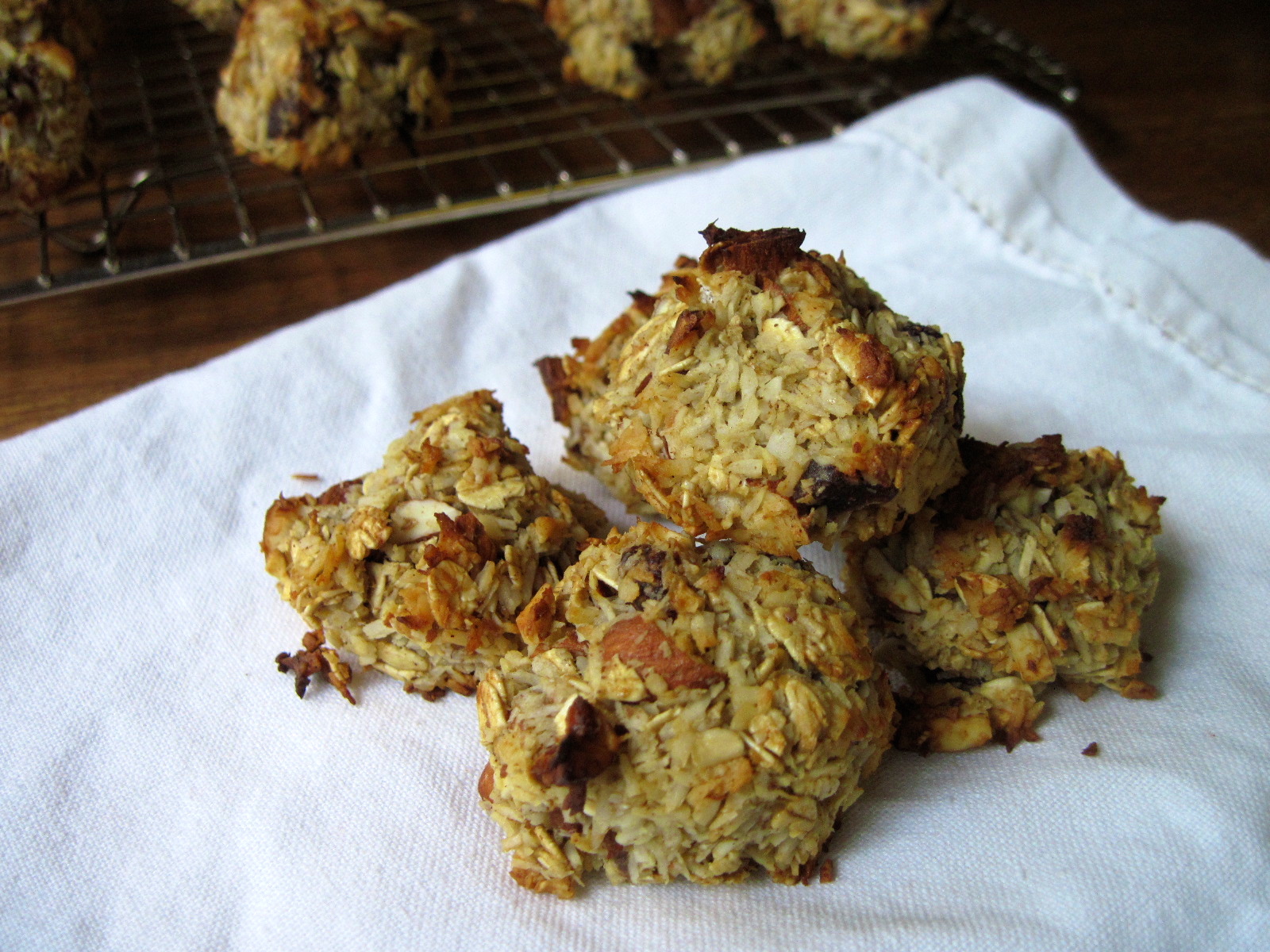 I have a new favorite ingredient: dates.
I discovered them first in this totally amazing raw brownie recipe (seriously, they are awesome brownies, raw or otherwise) and I was basically flabbergasted that you could make something that tastes this good out of nothing but pulverized nuts, dates, and cocoa powder.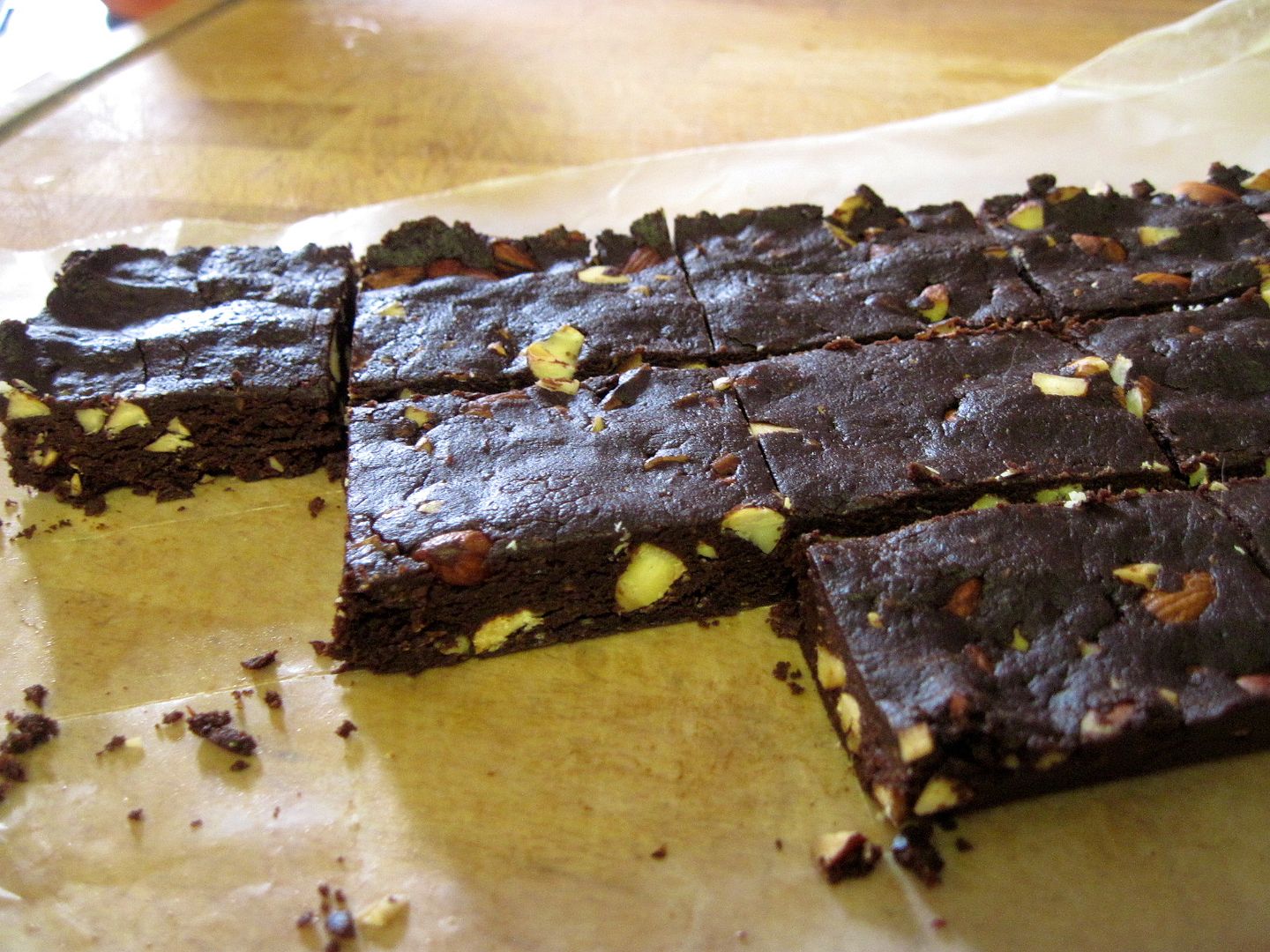 Not only are dates good in brownies, they also make killer no-bake peanut butter bites (I added some chopped chocolate to these):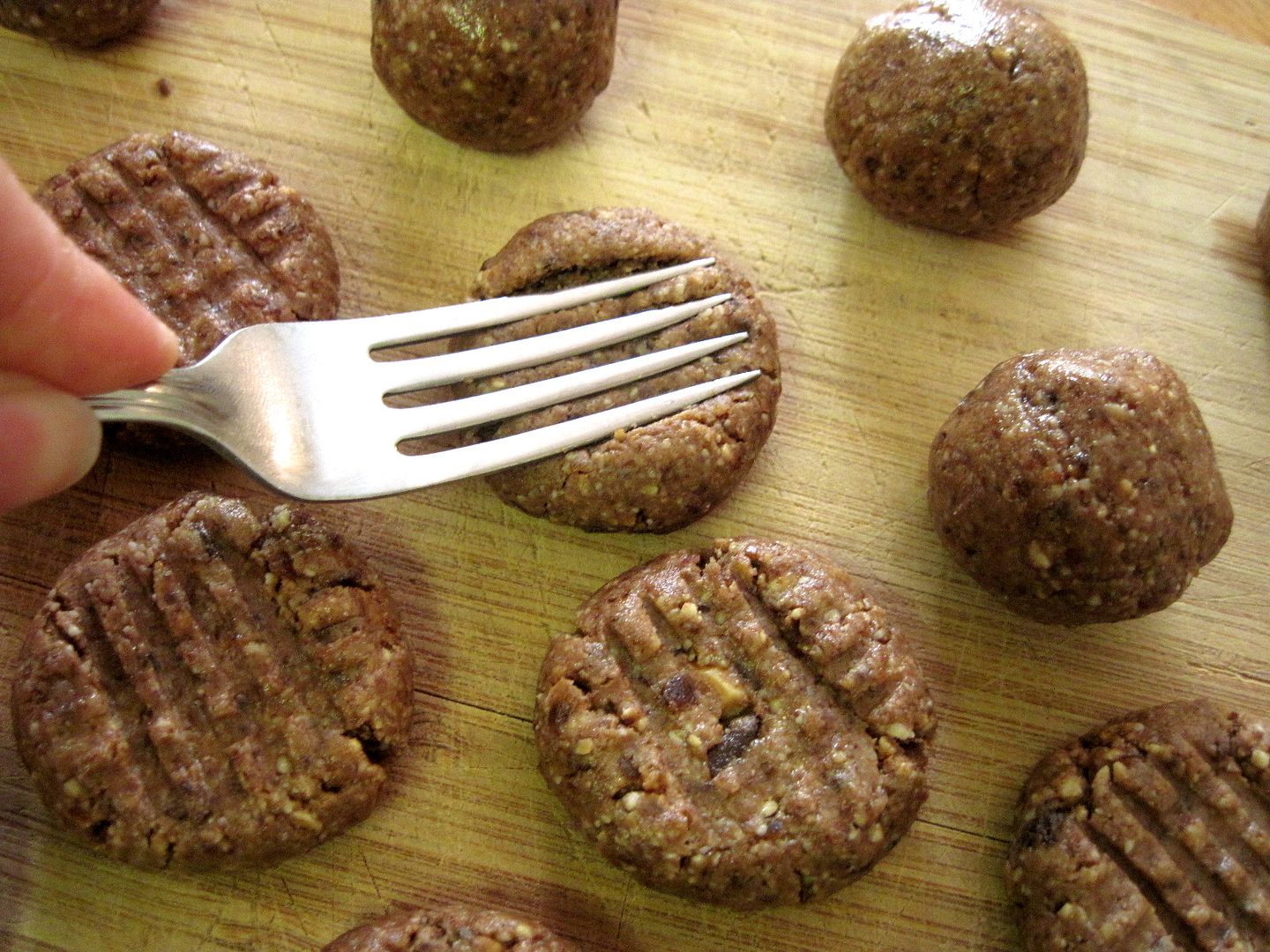 AND they are a wonderful addition to a morning smoothie. My current favorite combination is a banana, a handful of frozen strawberries, a scoop of Greek yogurt, a little flax seed meal, a spoonful of almond butter for protein, a cup of water, a dash of cinnamon, and one or two pitted dates. It's quite yummy and it packs some good nutrition thanks to the dates.
And finally, the subject of this post: these cookies. A friend sent me a recipe for energy bars made with basically just eggs, shredded coconut, and chocolate chips, and I turned it into these cookies, sweetened with dates. In future batches I might add some chocolate chips or cocoa powder, but I wanted these to be a healthy treat. They taste like a combination of a coconut macaroon and an oatmeal cookie, yet I feel no guilt at all eating these particular cookies for breakfast (along with a smoothie 😉 ).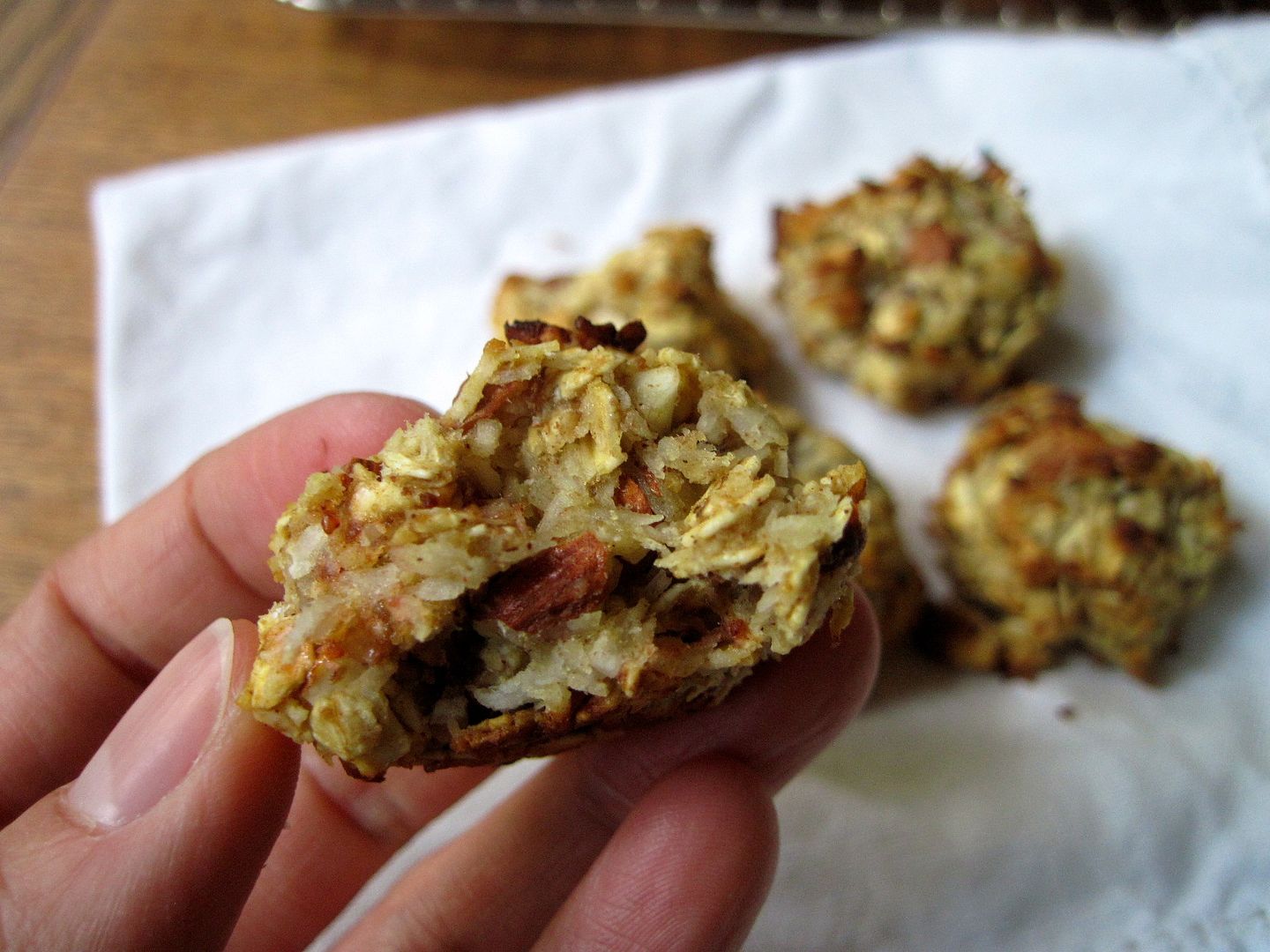 Coconut Oatmeal and Date Cookies
Makes 20 or so cookies. If you happen to buy dates with pits, the best way to remove them is by squashing the date under the wide flat blade of a knife to expose the pit so you can pull it out.

In the bowl of a food processor, combine:
2 eggs
10 pitted dates
a pinch of salt
1 tsp vanilla extract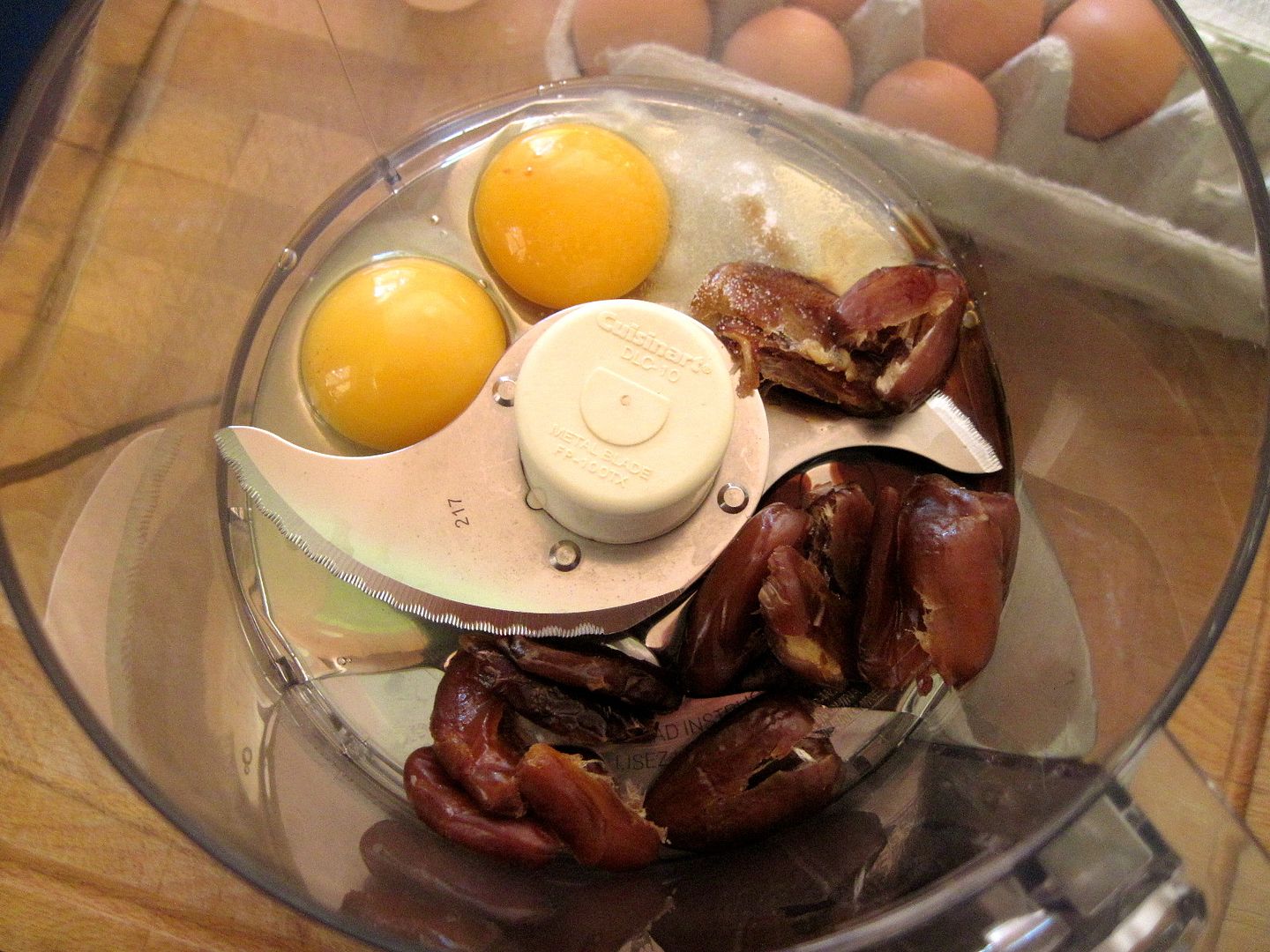 Blend until the dates are totally pulverized and the eggs look creamy.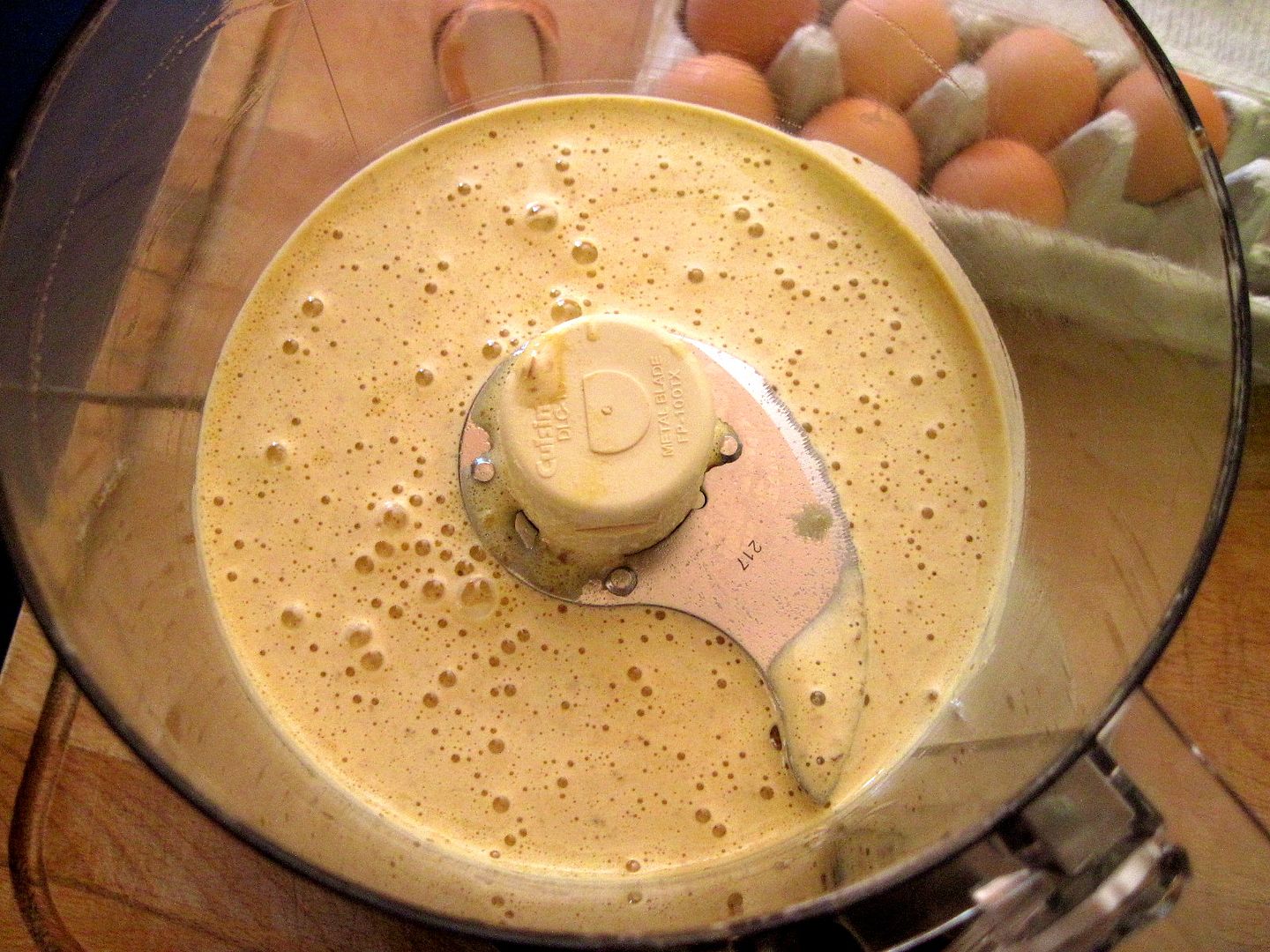 Pour into a medium bowl and add:
1 cup unsweetened shredded coconut
3/4 cups rolled oats (I used old fashioned)
1/2 cup dried fruit (I used dried strawberries)
1/2 cup chopped nuts (I used almonds)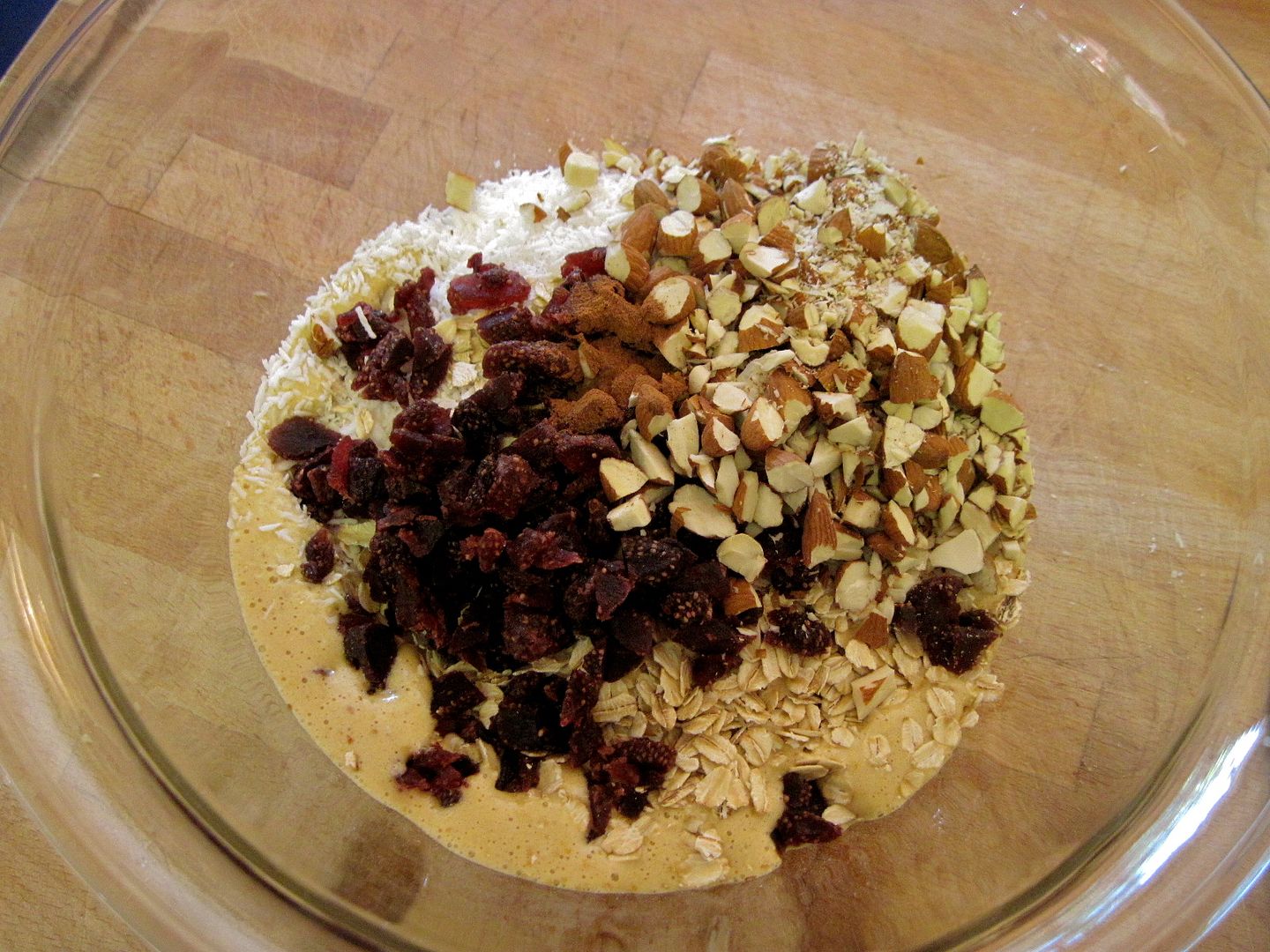 Mix until combined.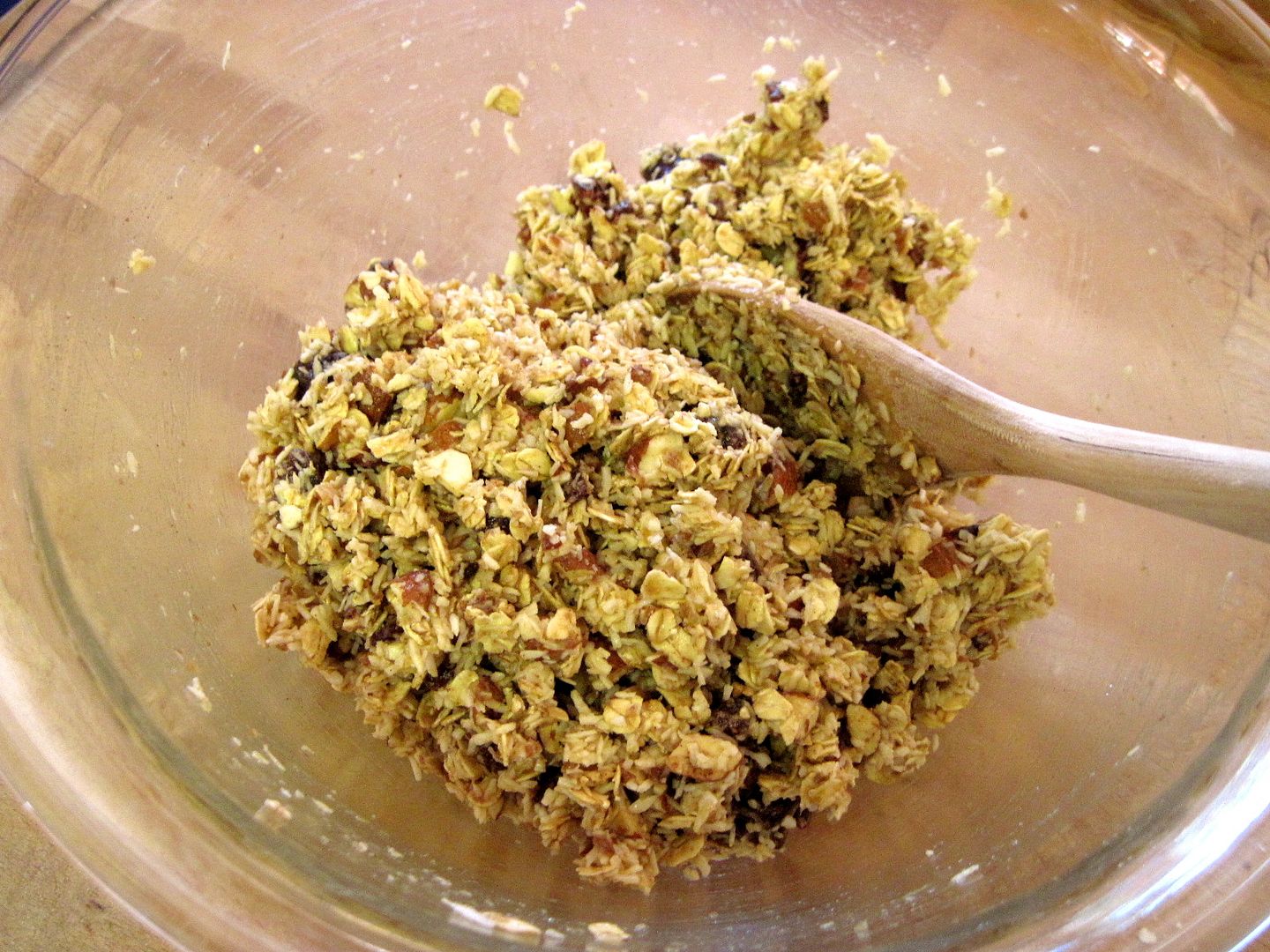 Press spoonfuls of the mixture into balls (it will be crumbly) and place them on a baking sheet lined with parchment paper or a silicon mat.
Bake at 350˚F for about 12 minutes, until browned around the edges, and cool on a rack. Store in an airtight container.