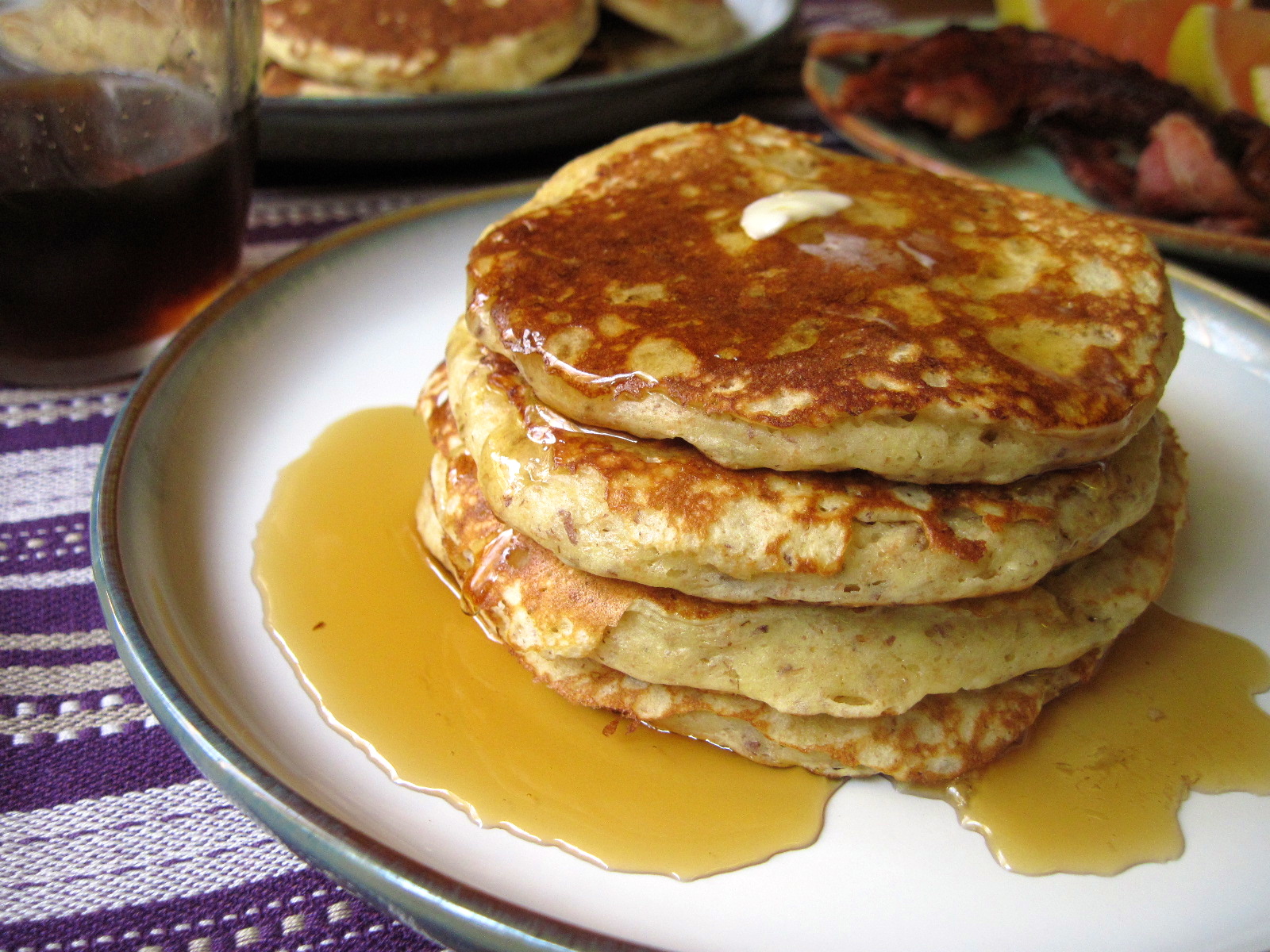 I've ordered buttermilk pancakes in restaurants many times and I've never really been able to taste the difference between them and regular pancakes. But once again I had a carton of buttermilk in the fridge leftover from a baking project, and buttermilk pancakes seemed like a good way to use it up. When my aunt came to visit at Thanksgiving, she brought me a copy of the Cook's Illustrated 20th Anniversary All-Time Best Recipes, which contains a recipe for the Best Buttermilk Pancakes. This is where the Ultimate Chocolate Cupcakes recipe came from, and they certainly weren't exaggerating about that one, so I figured that these pancakes would be pretty good.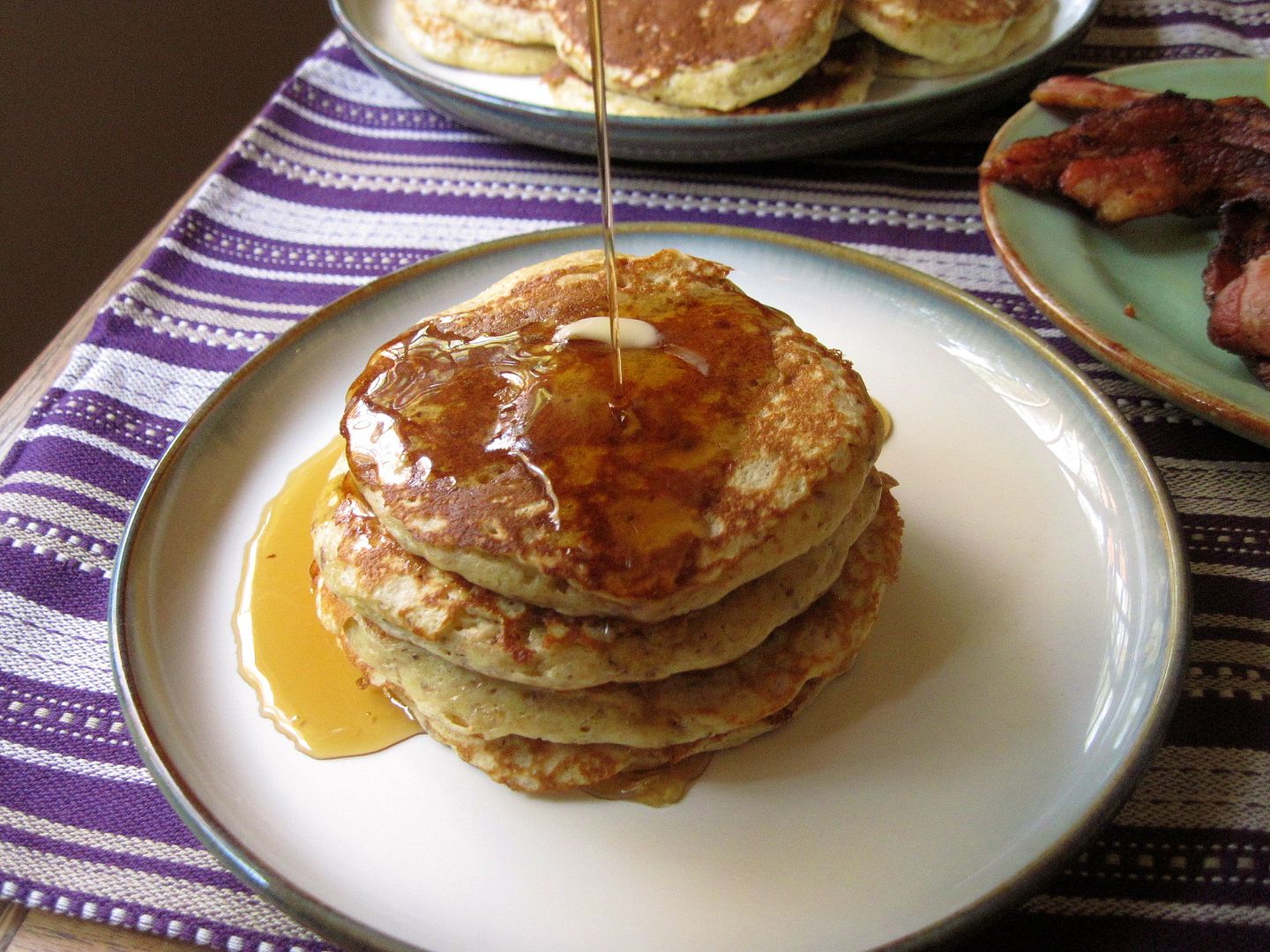 As with all Cook's Illustrated recipes, there is a pre-amble that contains a gold-mine of information about how the recipe was tested and developed and what specific role each ingredient plays. In this recipe, a little sour cream was added to increase the tangy buttermilk flavour, and all the other ingredients were down to an exact science so I didn't tinker with it too much, other than replacing some of the all purpose flour with whole wheat and spelt and adding some ground flax seeds. Despite the whole grain flour, the pancakes were light, fluffy, and tender, however even with the added sour cream I still couldn't taste any discernible buttermilk flavour. Regardless, this recipe makes some great pancakes, so I am happy to share it here. Maybe you'll taste the buttermilk?!
Whole Grain & Flax Buttermilk Pancakes
Adapted from Cook's Illustrated 20th Anniversary All-Time Best Recipes. Makes about 16 pancakes (3 – 4 servings). Leftover pancakes freeze well – layer them between waxed paper and keep them in a Ziplock bag, and pop them in the toaster to re-heat.

Preheat the oven to 200˚F. Place a wire rack on a baking sheet and put it in the oven.
In a medium bowl, whisk together the dry ingredients:
1 cup all purpose flour
1/2 cup whole wheat flour
1/2 cup whole spelt flour
2 tbsp ground flax seeds
2 tbsp granulated white sugar
1 tsp baking powder
1/2 tsp baking soda
1/2 tsp salt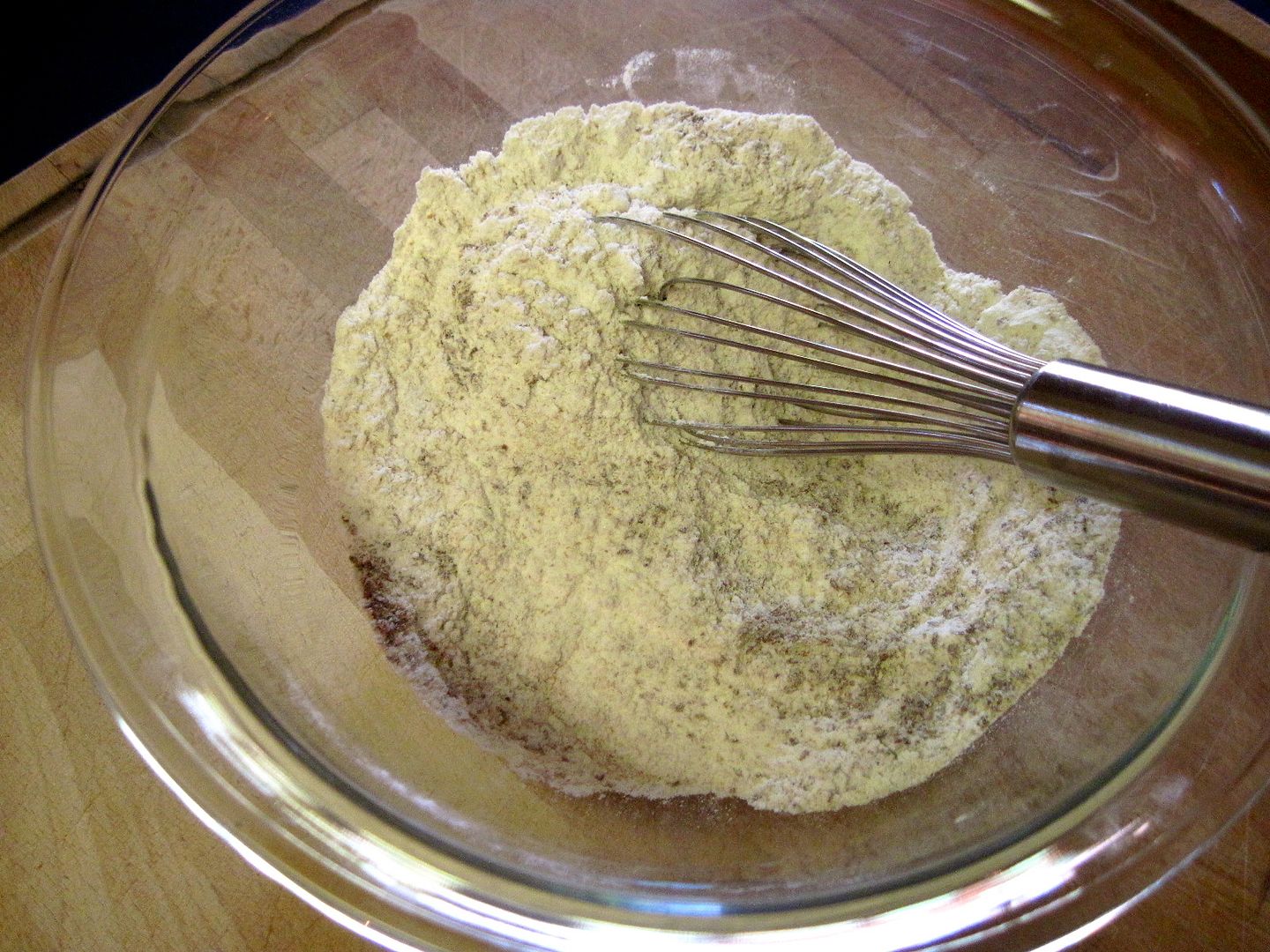 In another bowl, whisk together the wet ingredients:
2 cups cultured buttermilk
1/4 cup sour cream
2 eggs
3 tbsp unsalted butter, melted and cooled
Make a well in the center of the dry ingredients and pour in the wet.
With the whisk, fold the wet and dry mixtures together gently until just combined. It should be very lumpy with some streaks of flour remaining. Let the batter rest for 10 minutes – this will allow the gluten in the flour relax and give you more tender pancakes.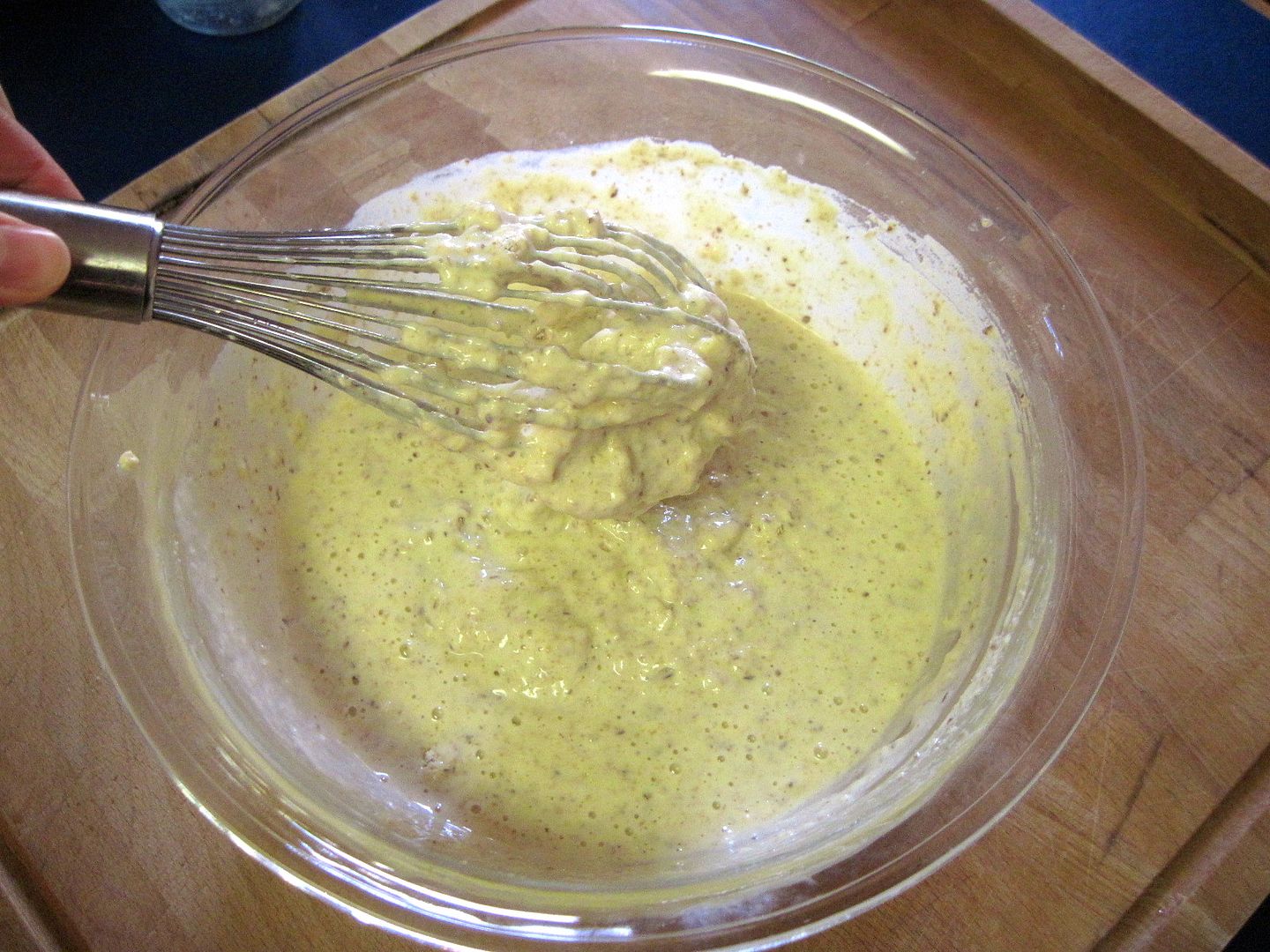 While the batter rests, heat a 12-inch non-stick skillet over medium (or slightly lower) heat. When a drop of water flicked in the pan sputters violently, the pan is ready. Swirl 1 tsp vegetable oil around in the pan and use a paper towel to wipe it out, leaving a thin film of oil. (Wipe the pan with the oil-soaked paper towel between each batch.)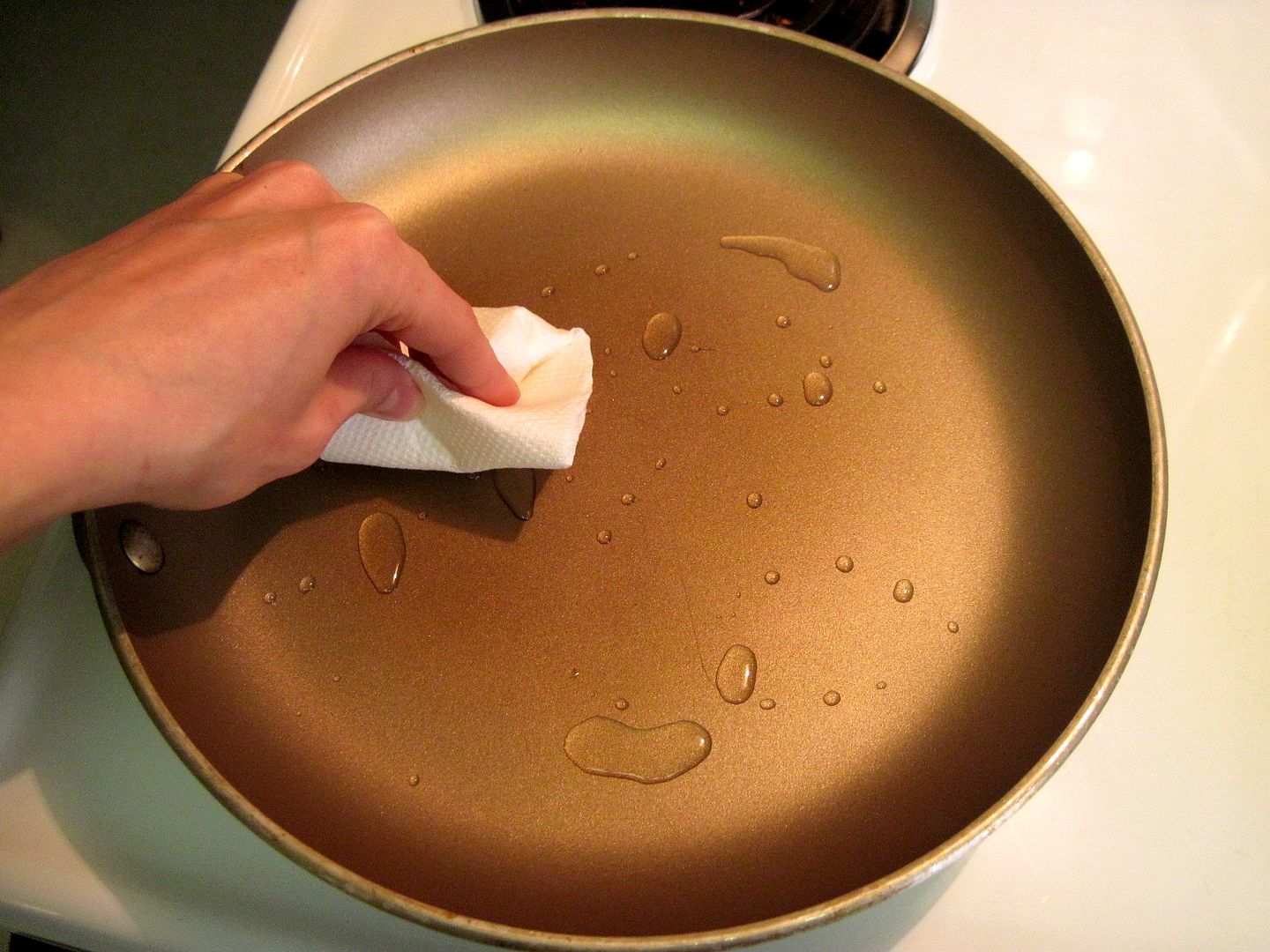 Using a 1/4 cup measure, portion out 3 or 4 dollops of batter into the pan. Cook until the edges are set, the bubbles on top of the pancake start to pop, and the bottom is deep golden brown.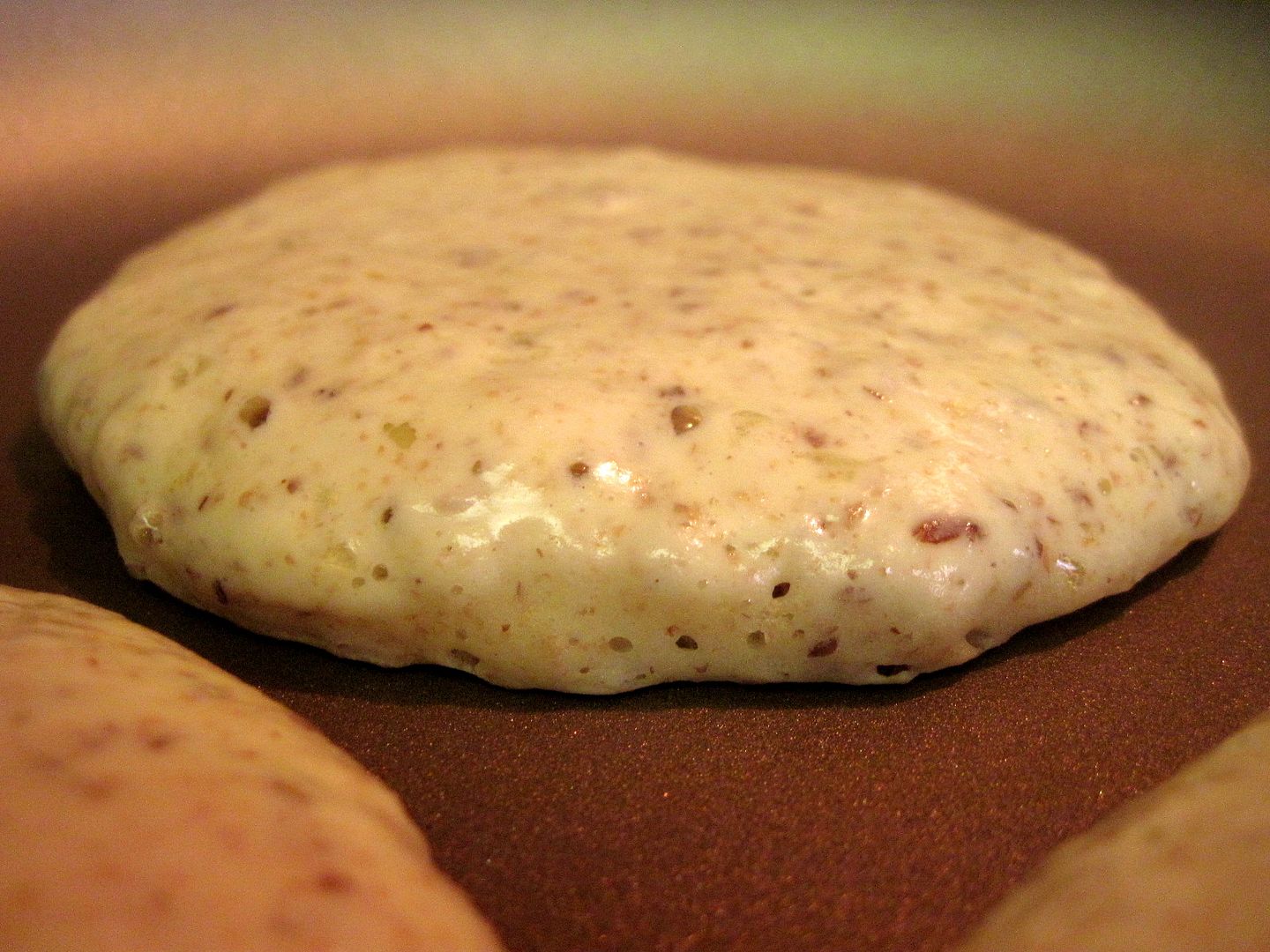 Flip with a thin, wide spatula and cook until the other side is golden brown.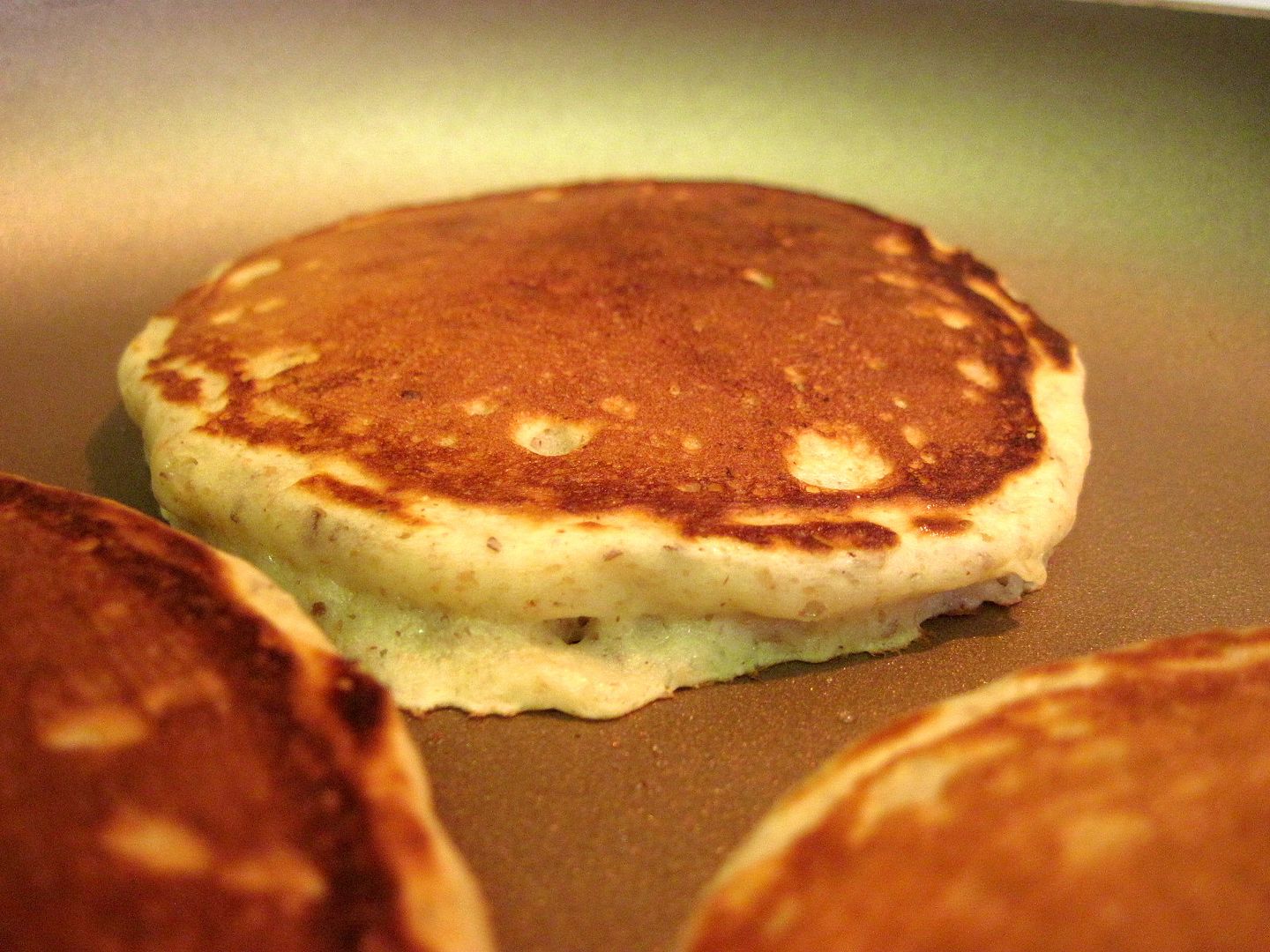 Place the cooked pancakes on the rack/baking sheet in the oven to keep warm while you cook the rest of the pancakes.
Serve the pancakes warm with butter and maple syrup.