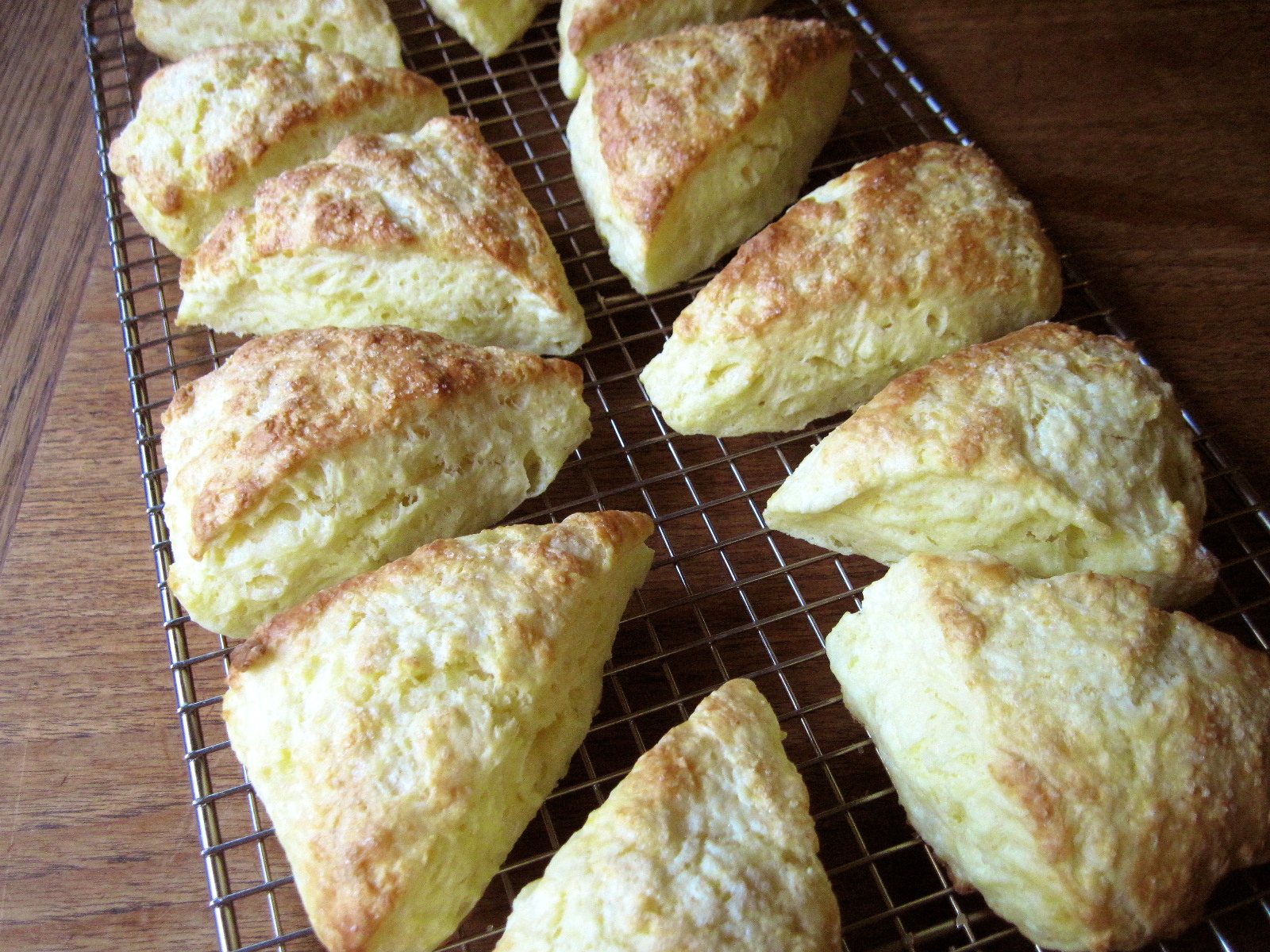 I almost never buy buttermilk, but a few weeks ago I had some in the fridge (leftover from making these) and was looking for ways to use it up. Scones jumped into my head because I also happened to have some lemon curd to use up, and there is practically nothing I like better than scones with lemon curd.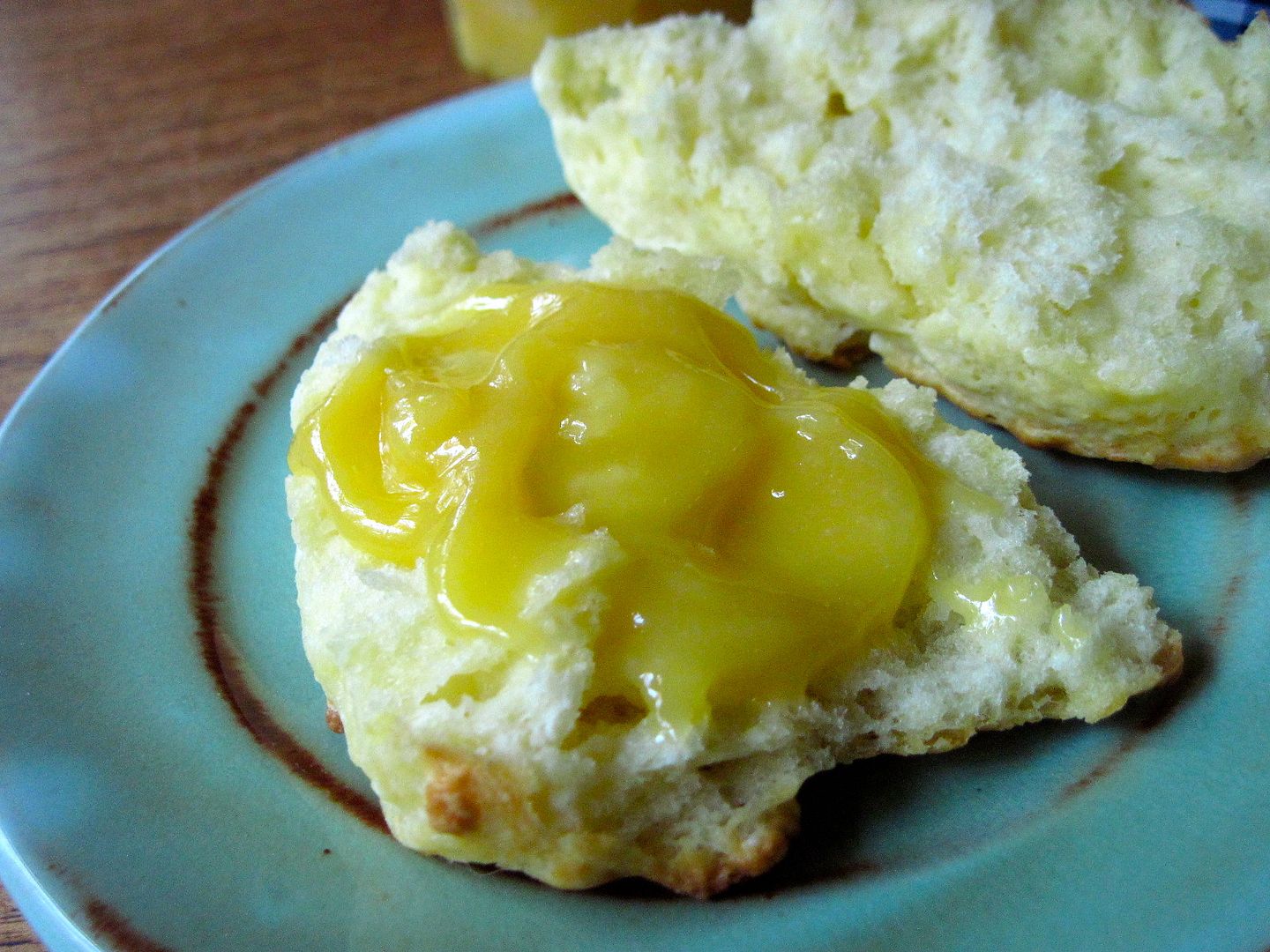 I picked this recipe because it was called "Our Finest Buttermilk Scones", and that's a name that's hard to argue with. The scones turned out very nicely – light and flaky with a tender crumb. The recipe differs from my usual go-to scone recipe (other than the buttermilk, obviously) in that it includes an egg, which gives the scones just a little more structure, in my opinion. They leaked a bit of butter while baking, but that might have been because the butter wasn't super cold by the time they made it into the oven.
Still, they rose up tall and tasted awesome warm from the oven and smothered in lemon curd, and later on as the vehicle for a ham and cheese sandwich. This recipe make an full dozen, which is a lot, especially as scones are best eaten fresh. Normally I would have halved the recipe or frozen half the unbaked scones for later, but I went for it and just ate scones all day instead. 😉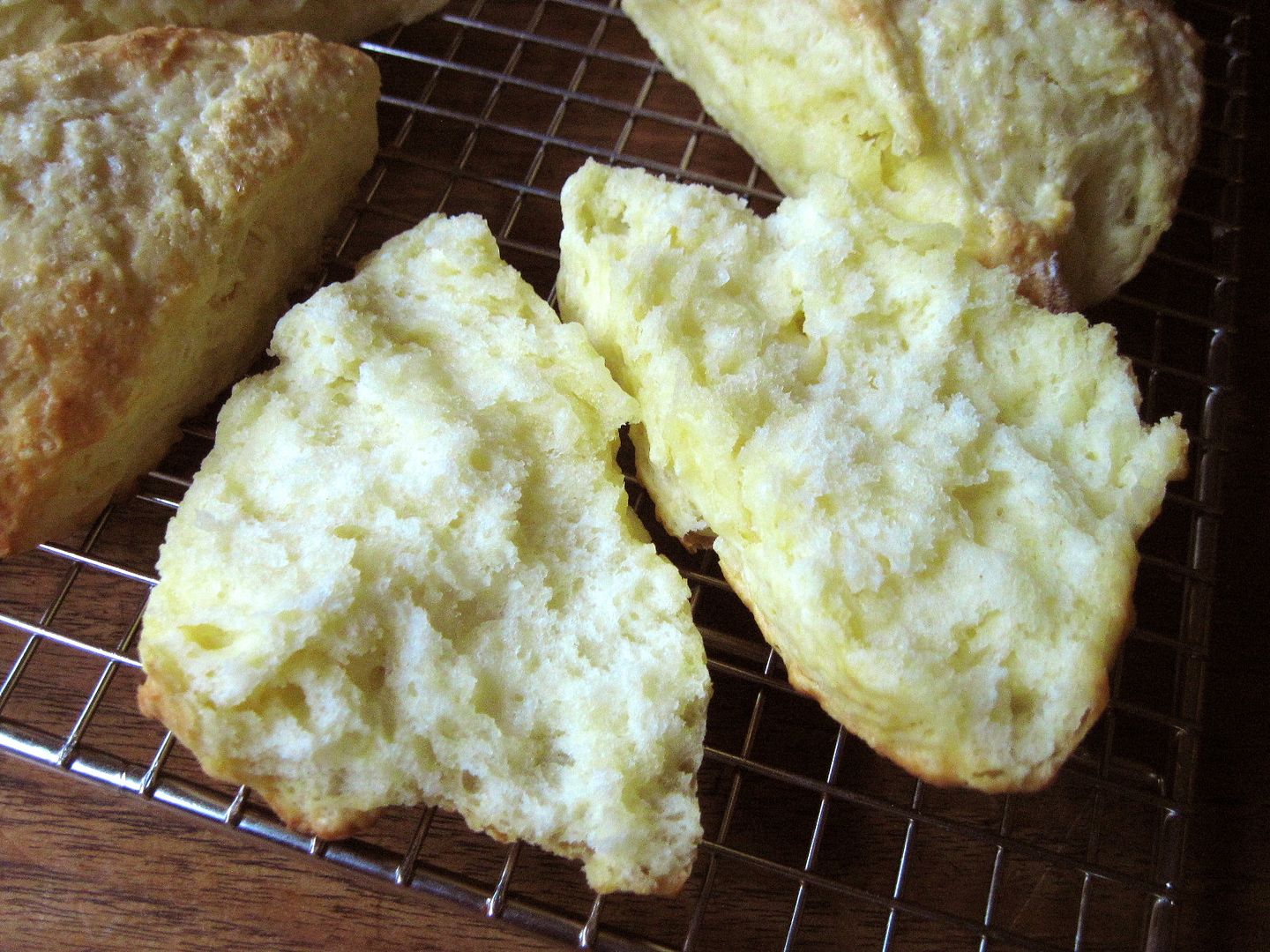 Mighty Fine Buttermilk Scones
Adapted from Canadian Living. Makes 12 scones.
Preheat the oven to 400˚F. In a large bowl, whisk together:
2 1/2 cups all purpose flour
2 tbsp granulated white sugar
2 1/2 tsp baking powder
1/2 tsp baking soda
1/2 tsp salt
With a pastry cutter, cut in:
1/2 cup cold unsalted butter, cubed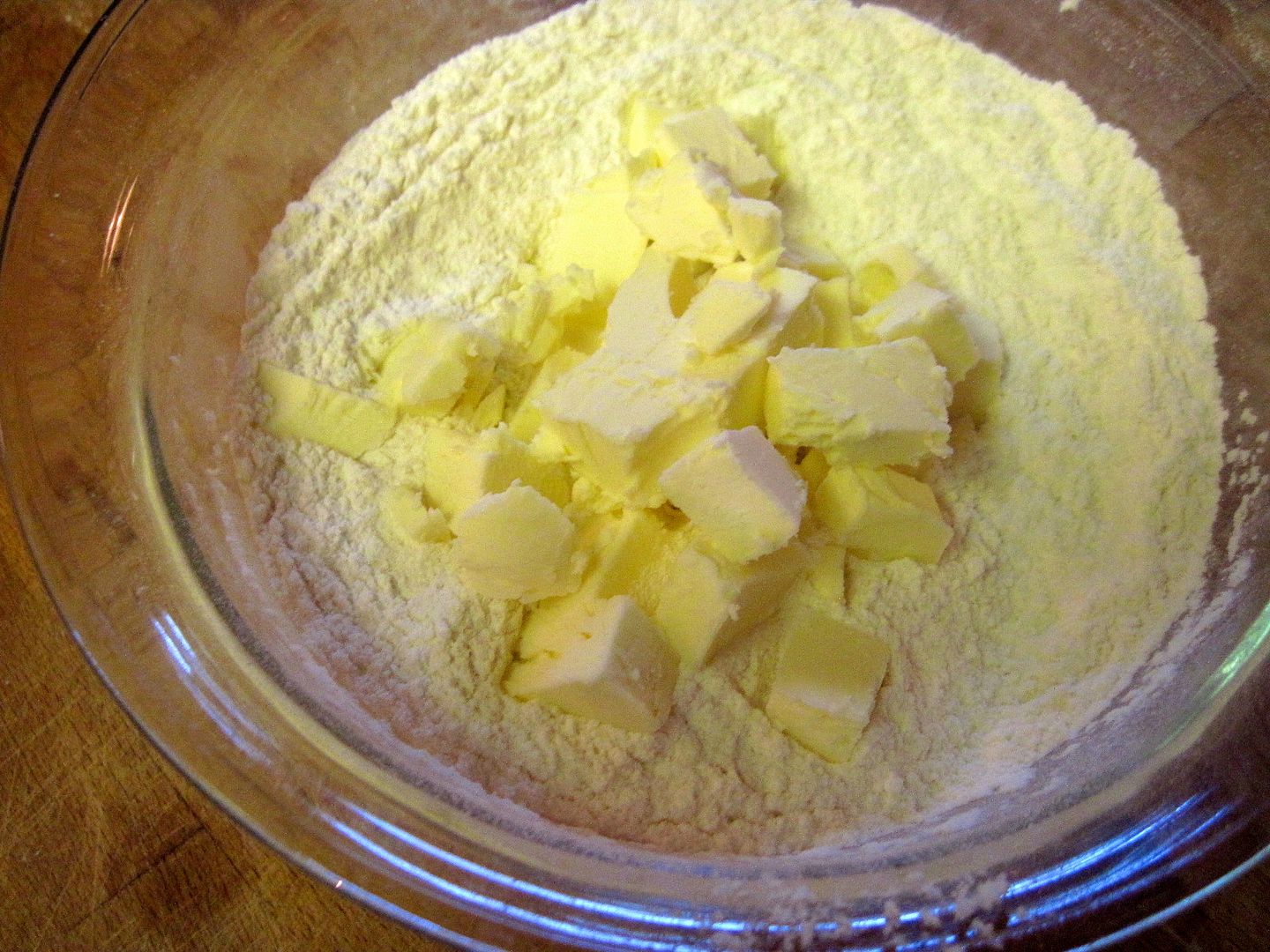 Work the butter into the flour until it is in roughly pea-size pieces (some larger, some smaller).
In a measuring cup, mix together:
1 cup buttermilk
1 egg
Make a well in the middle of the flour-butter mixture and pour the buttermilk-egg mixture in all at once.
With a fork, gently mix and fold the mixtures together until a rough dough forms.
Turn the dough out onto a floured surface and knead/press gently a few times, just to bring the dough together. Pat it out into a rectangle and fold it into thirds, like a letter. Pat it out again into a rectangle and fold it in half into a square. These folds will help the scones rise up nice and tall and flaky.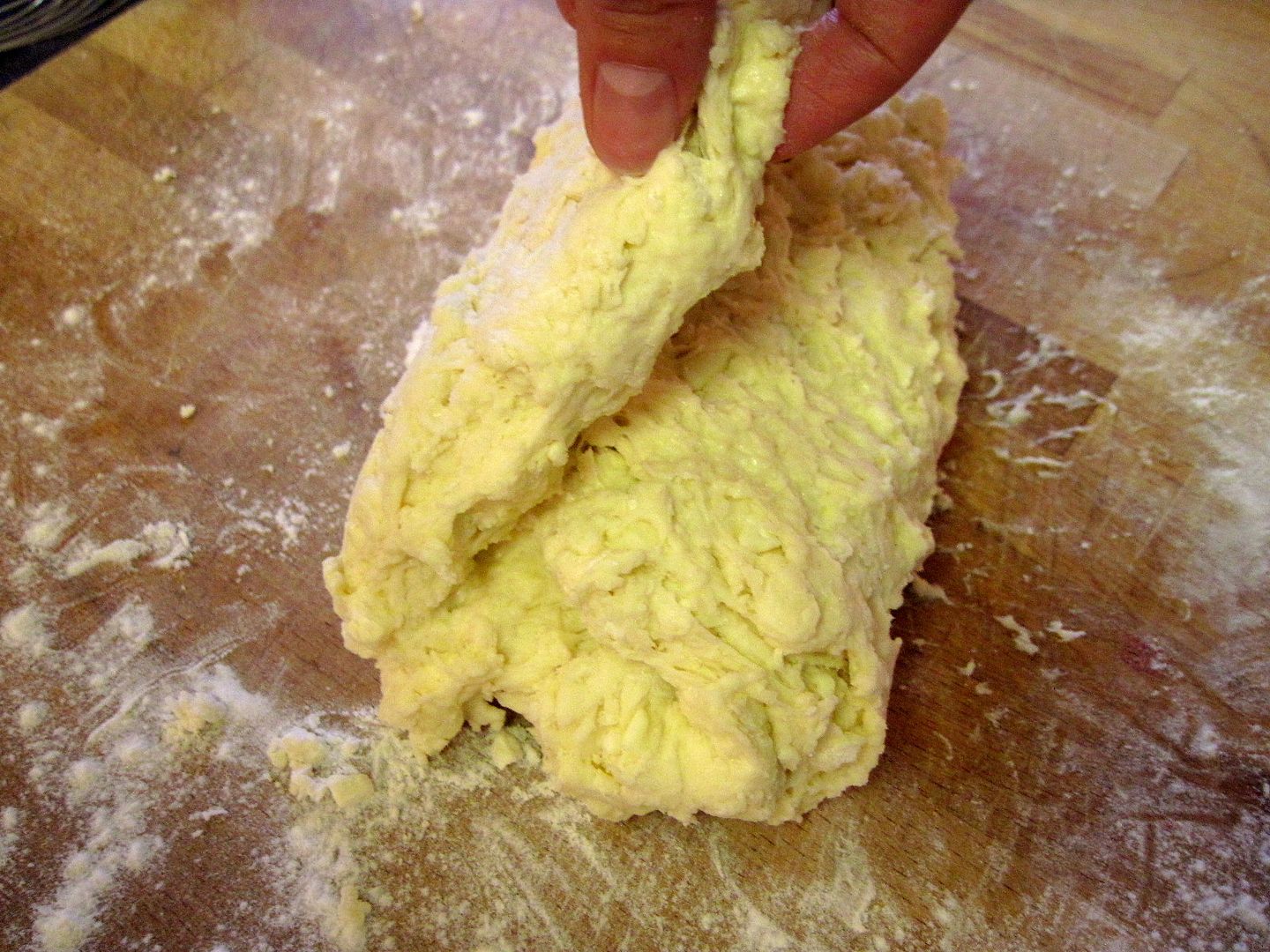 Pat the folded dough into a 10″ x 7″ rectangle and cut it into 6 squares. Cut each square in half diagonally into a triangle. Use a large, sharp knife and a single downward cutting motion when cutting the scones – this will also help them get nice and tall in the oven.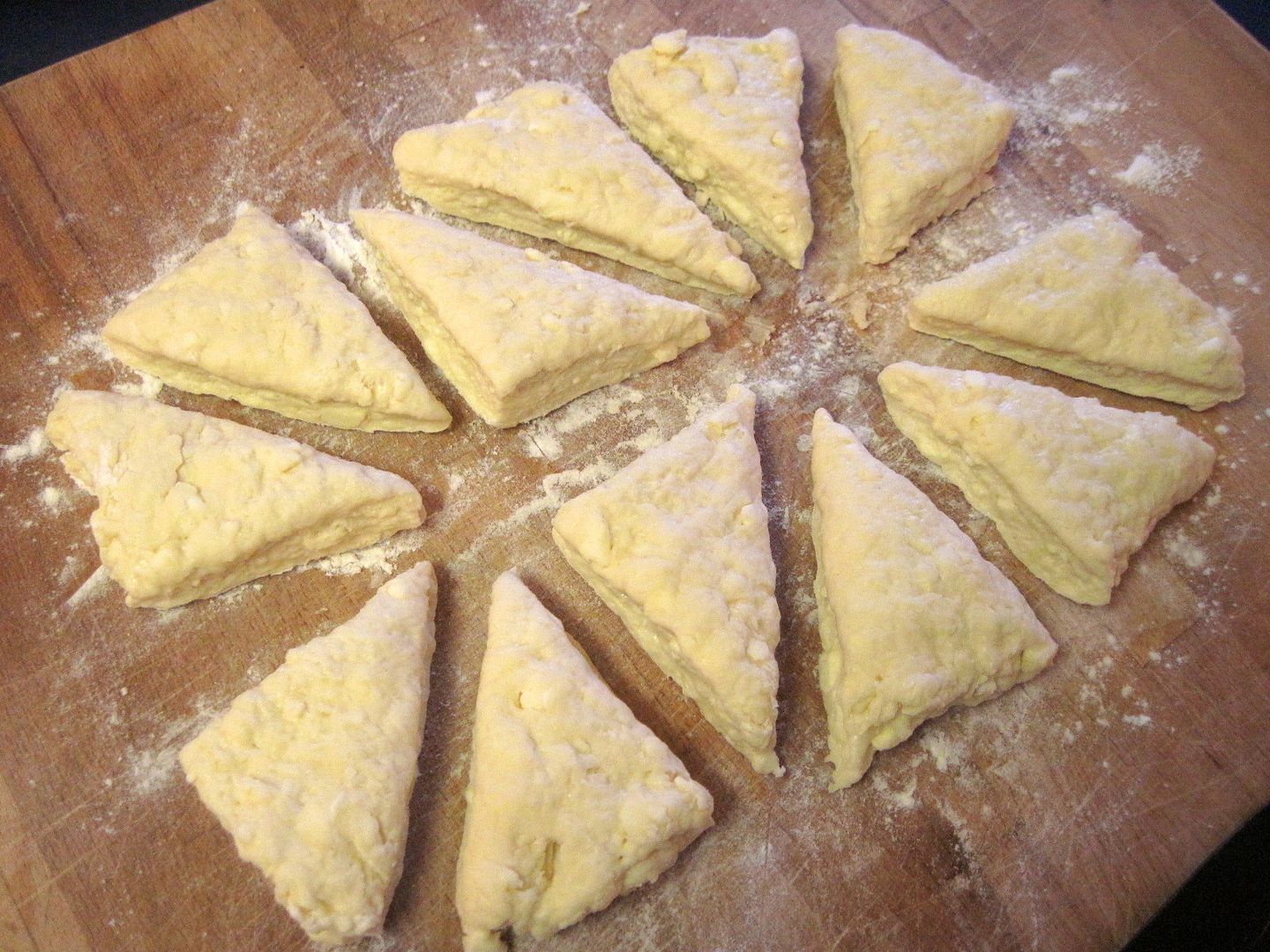 Place the scones on a baking sheet lined with a silicon mat or parchment paper. Brush them with a little bit of milk or cream and sprinkle them with coarse sugar.
Bake the scones in the preheated 400˚F oven for 12 – 15 minutes, until golden brown. Best served the day they are baked, preferably warm out of the oven (with lemon curd), but if you have any leftover the next day, they can be split in half and put in the toaster to liven them up.