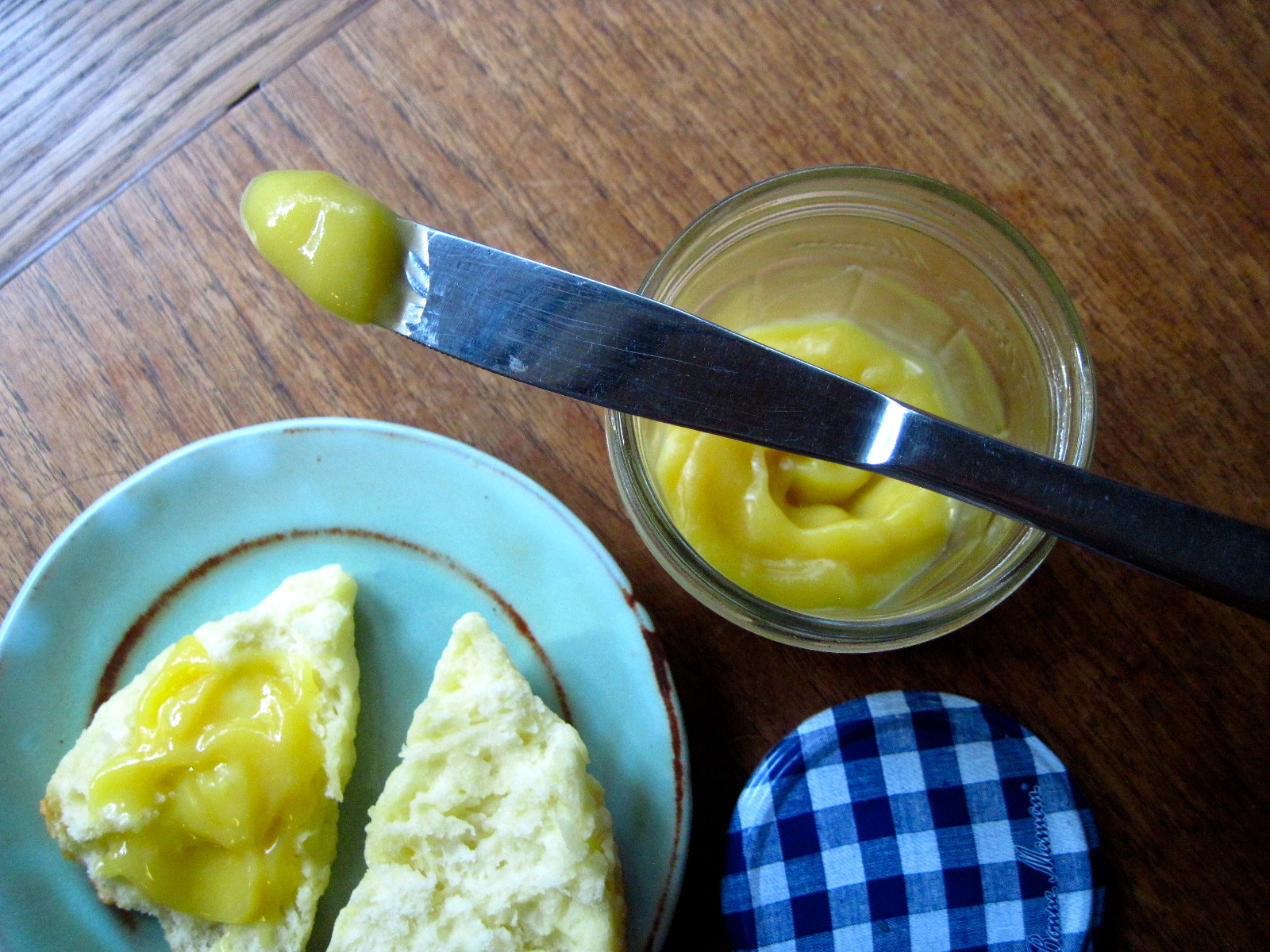 As mentioned in my previous post, I loves me some lemon. Lemon curd is one of my favorite things to spread on toast, dollop on scones, stir into plain Greek yogurt (or layer with granola in a dessert-for-breakfast parfait), or just eat straight off a spoon. It's also darn good in a tart shell or as a Danish filling, which is the reason I came across this particular incarnation.
One of the pain-in-the-butt aspects of lemon curd is that it usually requires being passed through a strainer in order to achieve that silky smooth texture, which is a messy process that always reminds me of this movie scene (skip to the 40 second mark). Plus, I hate washing the fine mesh strainer (don't you?). The recipe below renders the straining unnecessary by employing an unusual technique: instead of cooking the eggs, lemon juice, and sugar together, straining to remove any bits of cooked egg that didn't get completely mixed in, and finally stirring in the butter, you simply cream all the ingredients together, then pour them into a pan to cook until thickened. By creaming the mixture thoroughly before cooking it, the eggs get completely incorporated into the curd and it stays smooth and luscious. Genius!
I guess technically, from a clean-up stand point, you are just replacing the strainer with a mixer bowl and beater… but those things can easily go in the dishwasher. 😉
This method could be used with any existing lemon curd recipe. The one below is bright and puckery, not too sweet, and not too rich with butter, either, which made it a good choice as a filling for buttery Danish pastry.
Silky Lemon Curd
Adapted from Fine Cooking. I would highly recommend using free-range or pastured eggs here – the bright orange-yellow yolks will give the lemon curd a wonderful colour. Also, if possible, organic lemons are the way to go, as you will be using some of the zest (pesticides don't taste very good). Be sure to zest the lemon before juicing it, which makes life much, much easier. Makes about 2 cups
In a mixer bowl with the paddle attachment, cream together:
6 tbsp unsalted butter, softened at room temperature
1 cup granulated white sugar (I used cane sugar and was a bit worried that the larger crystals wouldn't dissolve, but when I added the eggs and lemon juice they disappeared, no problem)
Beat on medium speed until light and creamy, then one at a time, beat in:
2 whole eggs
2 egg yolks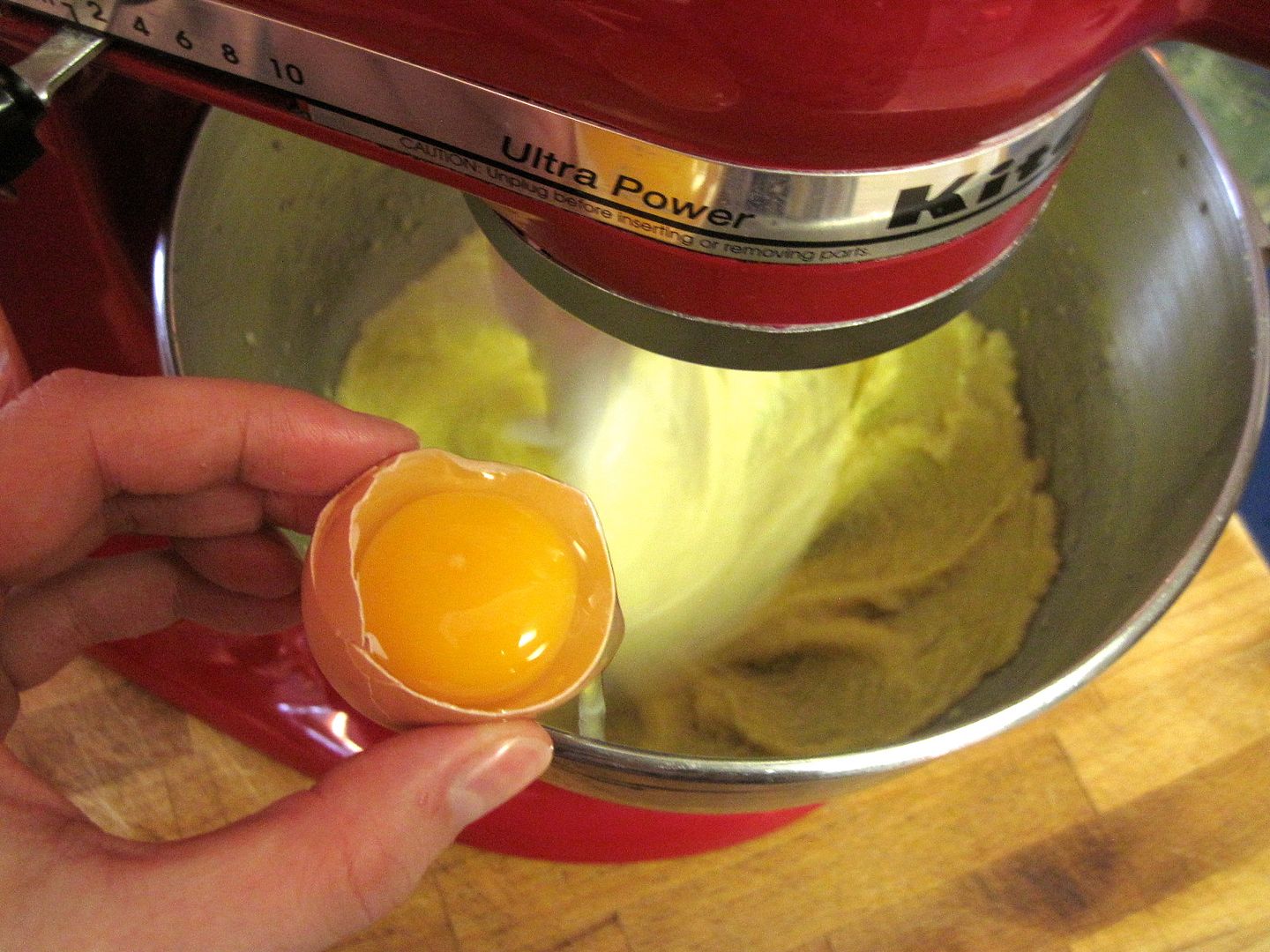 With the mixer on low speed, slowly pour in:
2/3 cup fresh lemon juice (from 4 – 5 lemons, depending on their size and juiciness)
The mixture will look curdled after adding the lemon juice, but it will smooth out when you cook it. Pour the mixture into a heavy-bottomed saucepan.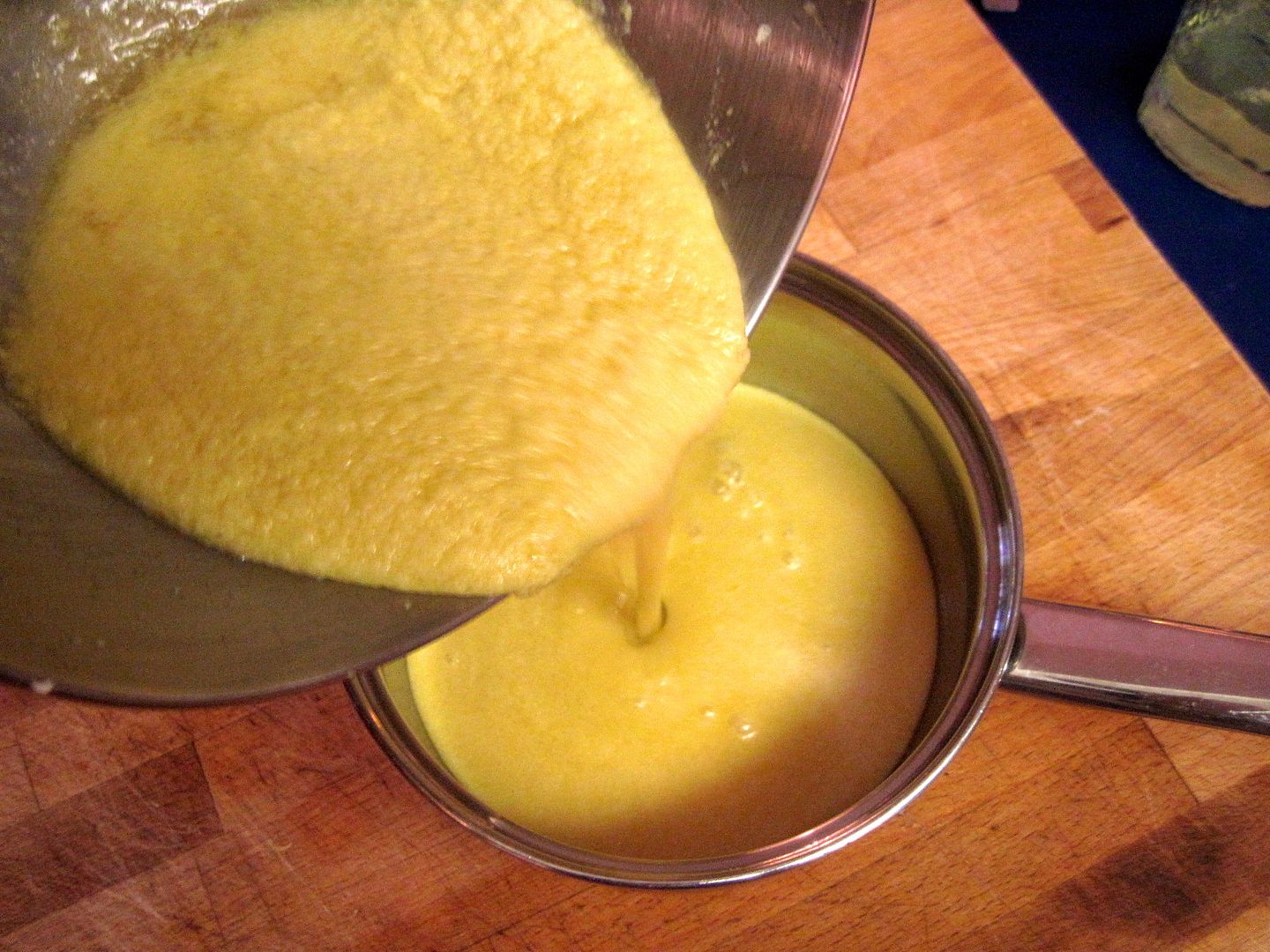 Cook over low heat, stirring constantly, until the mixture looks smooth (which means that the formerly curdled butter has melted).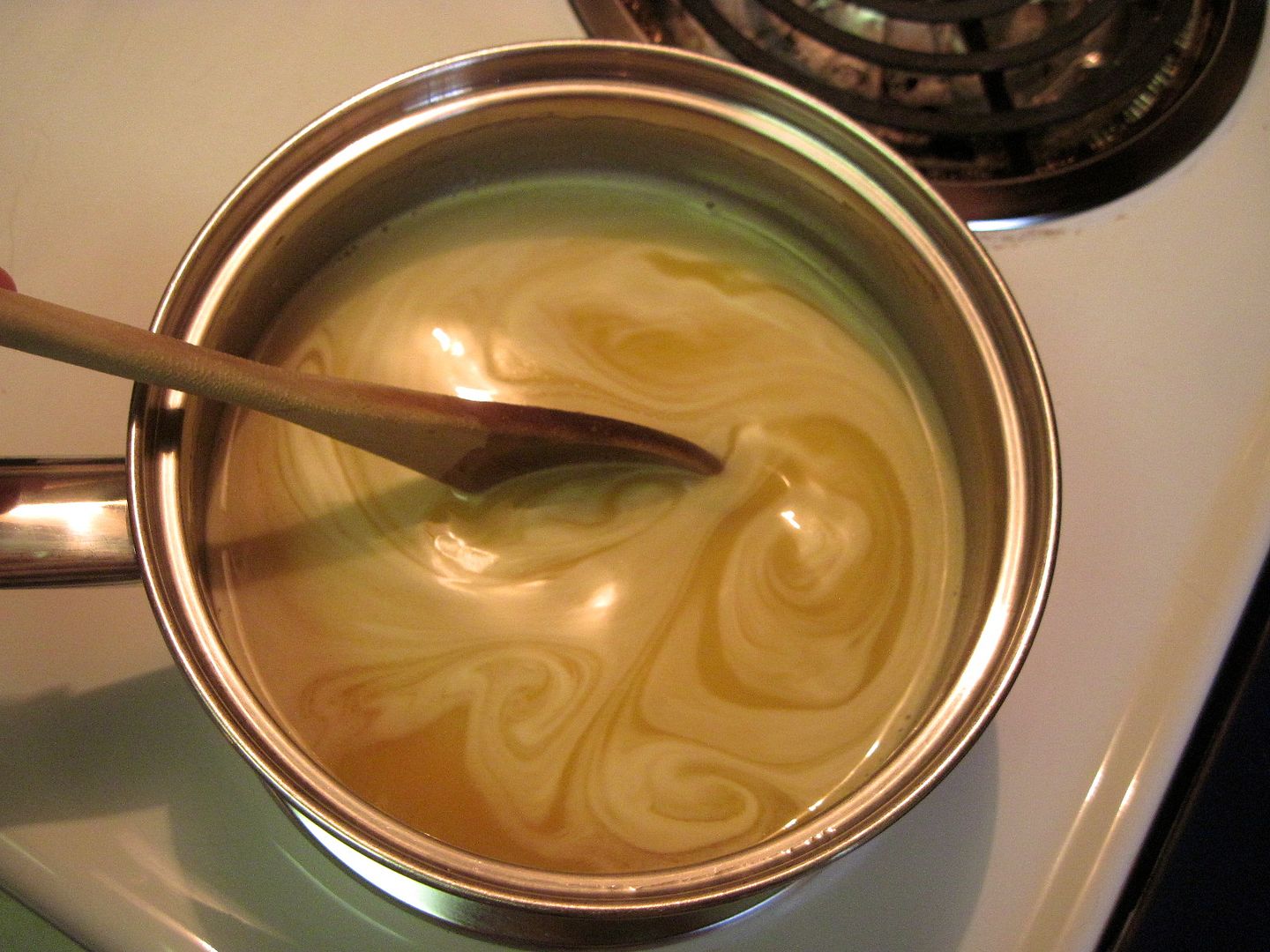 Increase the heat to medium and cook, still stirring constantly, until thick enough to coat the back of a spoon (the temperature should be around 170˚F). It will continue to thicken as it cools, so don't worry if it looks a bit thin. Don't let the curd boil!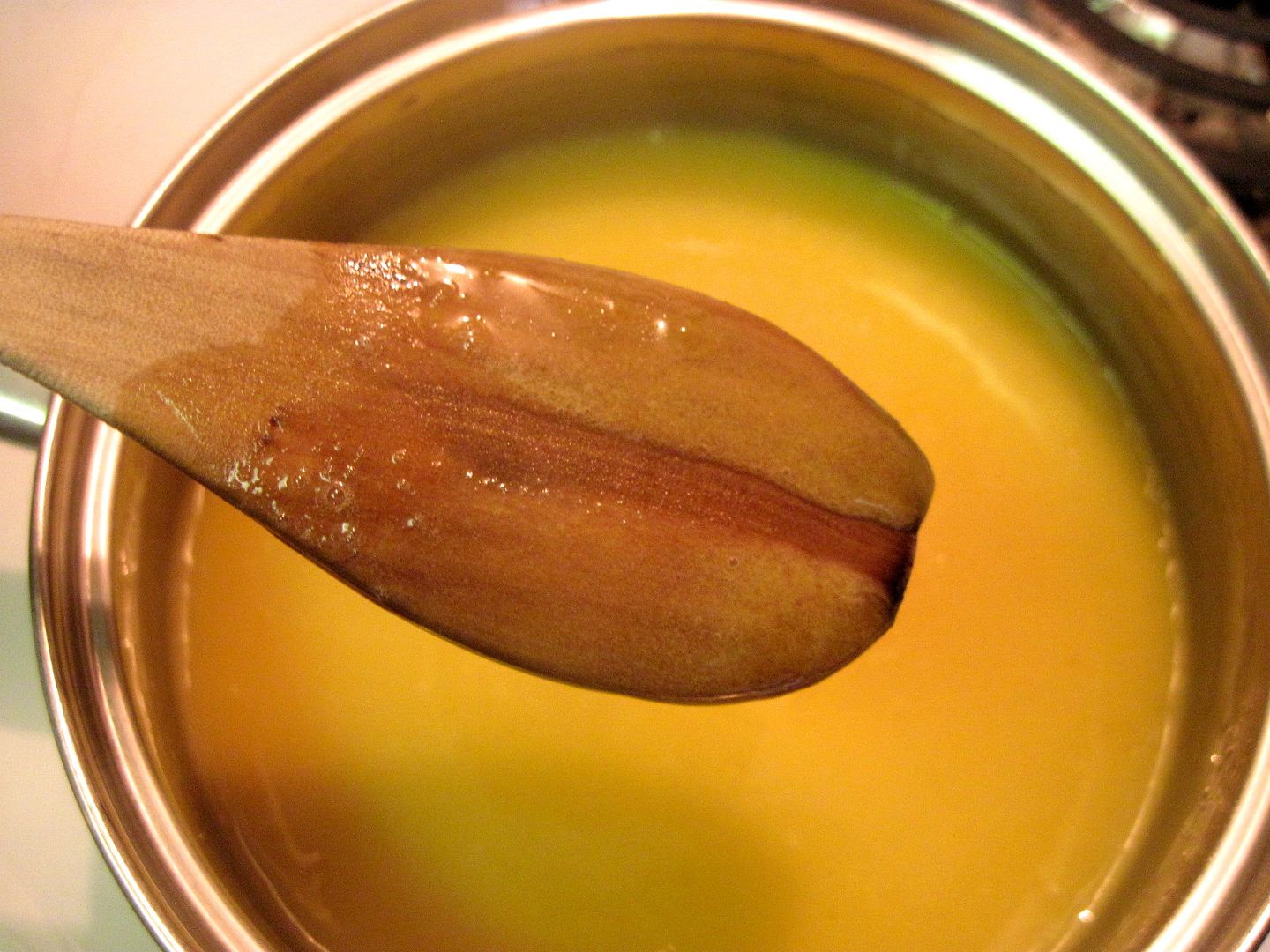 Pour the lemon curd into a bowl and stir in:
1 tsp finely minced/grated lemon zest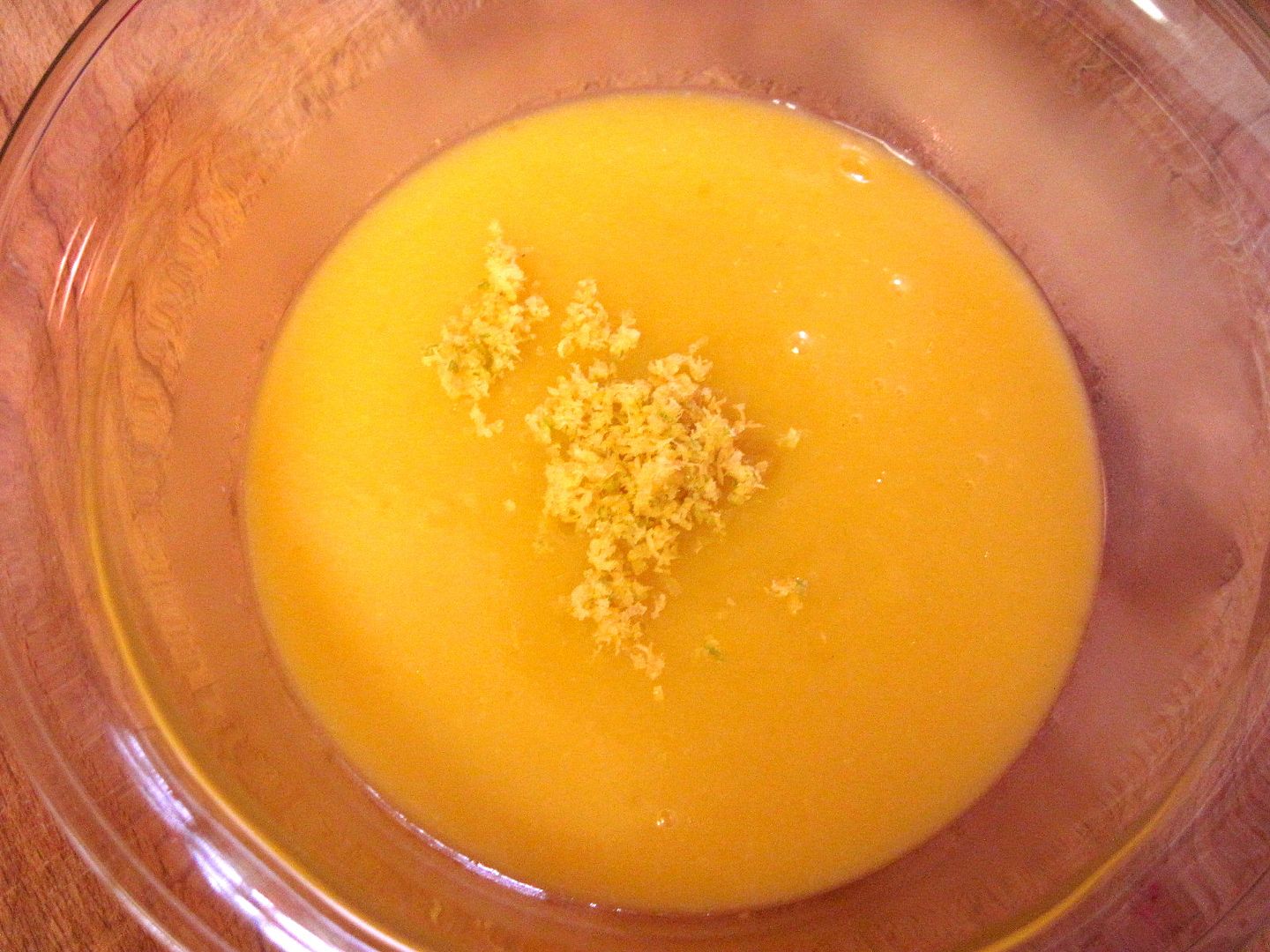 Press a piece of plastic wrap onto the surface of the lemon curd to prevent a skin from forming as it cools. Chill in the fridge until completely cool, then transfer to a glass jar with a tight-fitting lid to store for up to a week. You can also freeze it for up to 2 months.