This Christmas I asked Santa for a waffle iron (mainly so I could make Belgian Liège waffles, which I plan on doing soon), and he delivered! I christened it by making a totally wonderful waffle recipe that yielded over a dozen gigantic waffles – luckily they froze well! These are not those waffles (that recipe is coming though, I promise!), but they are just as good. I've been collecting lemon ricotta pancake recipes for years – ever since having some of the lightest, most delicate and delicious pancakes at a bed and breakfast – and a week or so ago I happened to have both lemons and ricotta on hand… and a new waffle iron! A quick Google search revealed this lemon ricotta cornmeal waffle recipe, and I was on my way…
I've been really enjoying having frozen berries on hand – they add a nice zingy burst of freshness to pretty much everything. The berries get kind of jammy as they bake in the waffle and their slight tartness contrasts well with sweet maple syrup (use the real deal, please!). Speaking of maple syrup – this weekend there is a maple syrup festival in town. I always thought that maple syrup only came from sugar maples and therefore was solely an Eastern Canada thing (OK, I guess they make it in the Eastern States, too), but apparently you can make maple syrup from big leaf maples, which grow commonly around here (ie, the West Coast of Canada). Who knew! Anyway, I plan to report back here all about the festival, and I hope to get my hands on some local maple syrup for slathering on waffles. 🙂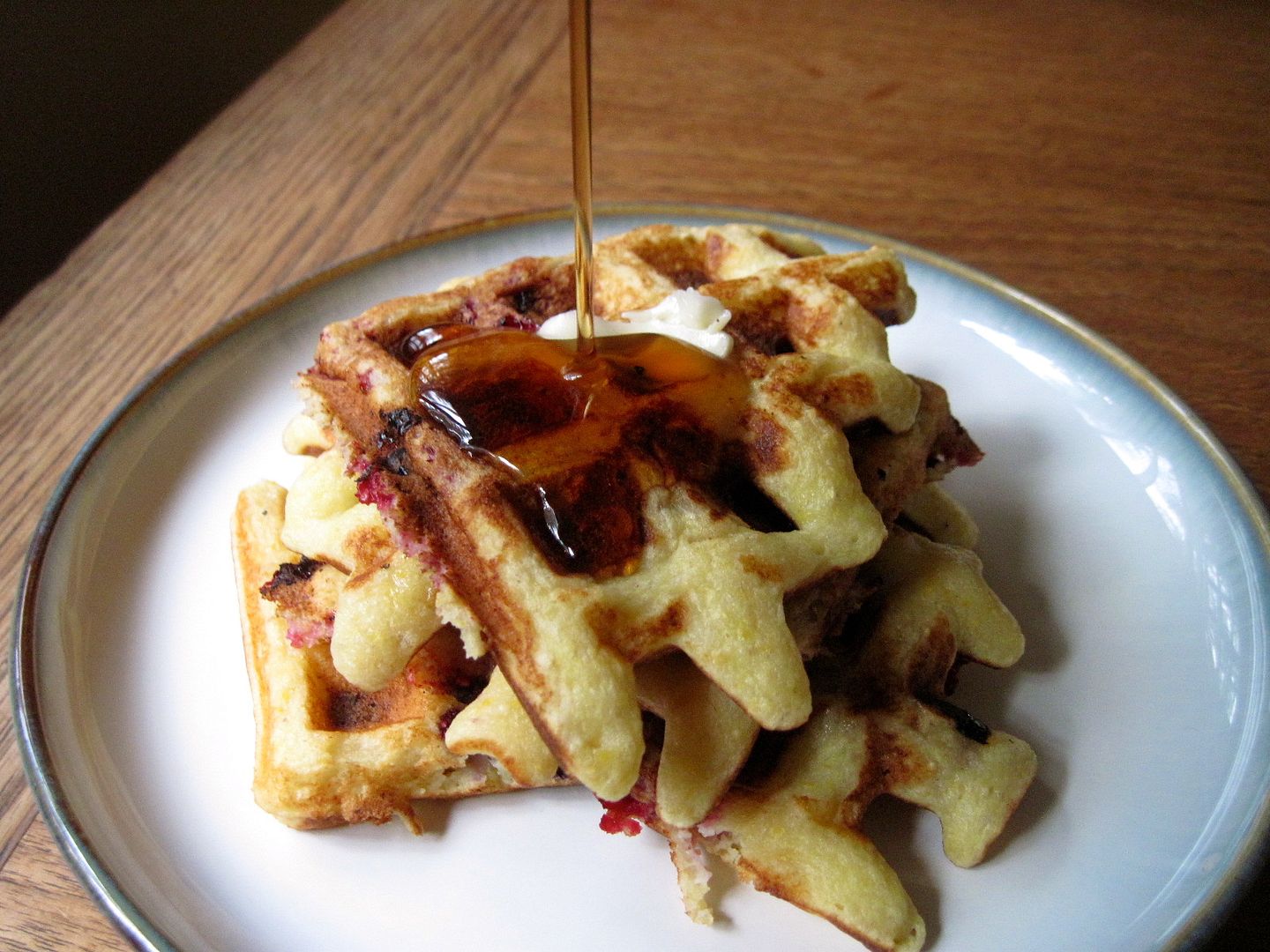 Lemon Ricotta Cornmeal Waffles with Berries
Adapted from Kitchen Belleicious. I used Bob's Red Mill coarse ground cornmeal and found the texture somewhat uneven – I would recommend using fine cornmeal instead. Also, next time I will cook these until they are a darker golden brown to enhance their crispy outer crust. I got 6 large waffles out of this, but the yield will depend on the size of your waffle iron.
Preheat your waffle iron. While it heats, whisk together in a large bowl:
3/4 cup ricotta
3 egg yolks (save the whites – you'll need them in a minute)
1/4 cup sugar
juice of half a lemon (zest the whole lemon first and reserve it for later)
1 cup milk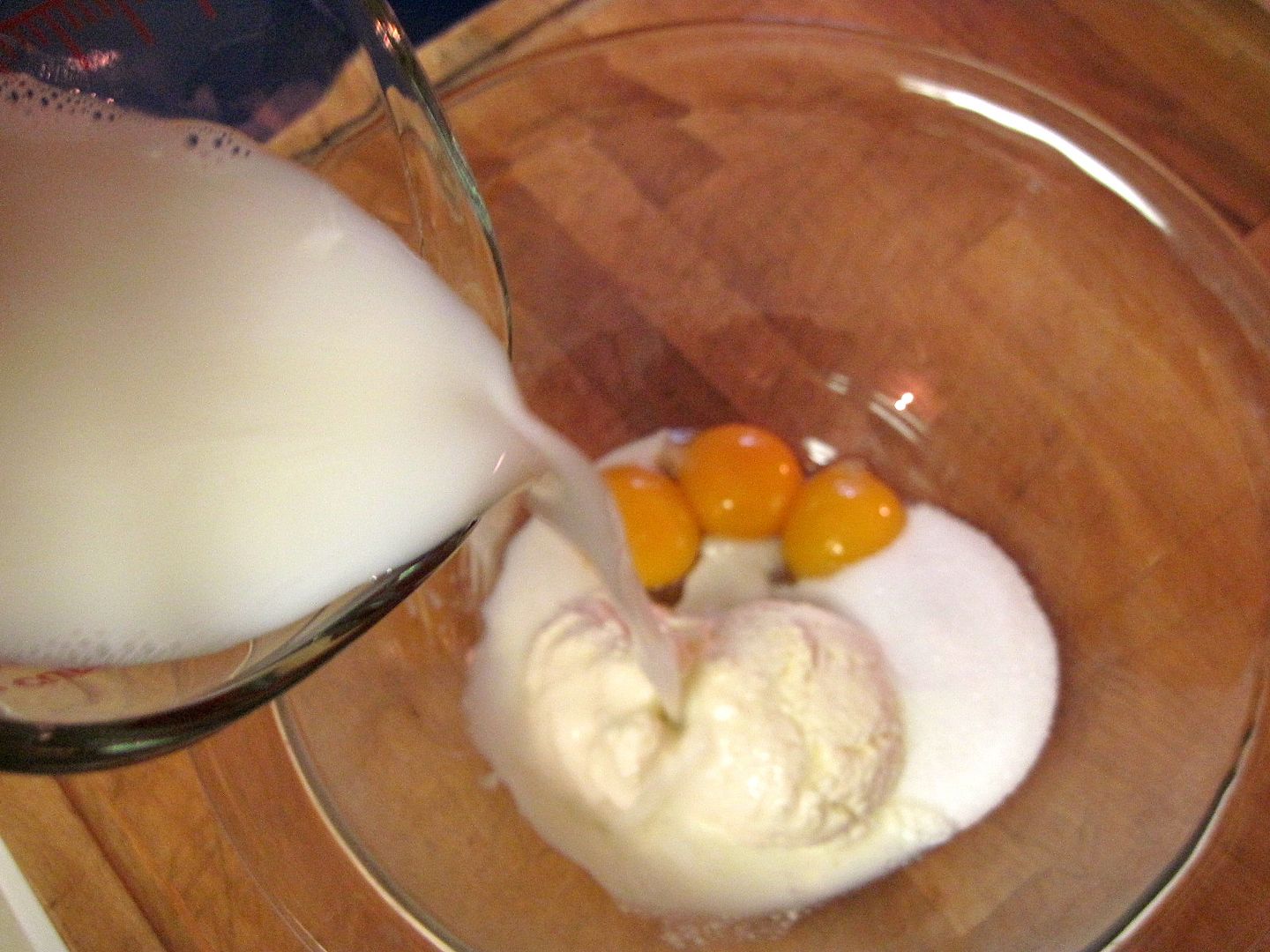 In another bowl, whisk together:
1 cup cake and pastry flour
1/4 cup fine cornmeal
1 1/2 tsp baking powder
pinch salt
Stir the dry ingredients into the wet.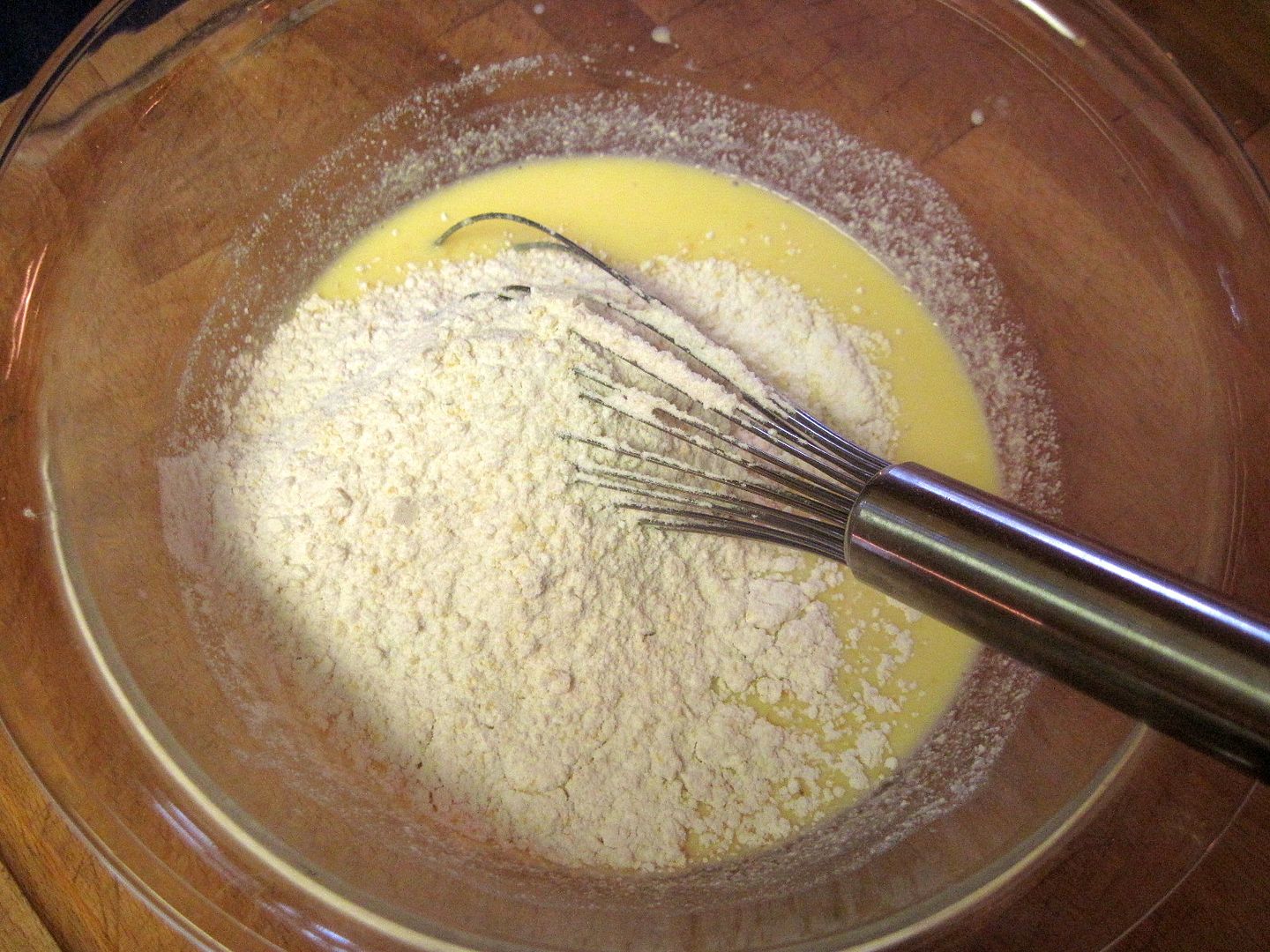 Fold in:
1/4 cup unsalted butter, melted and cooled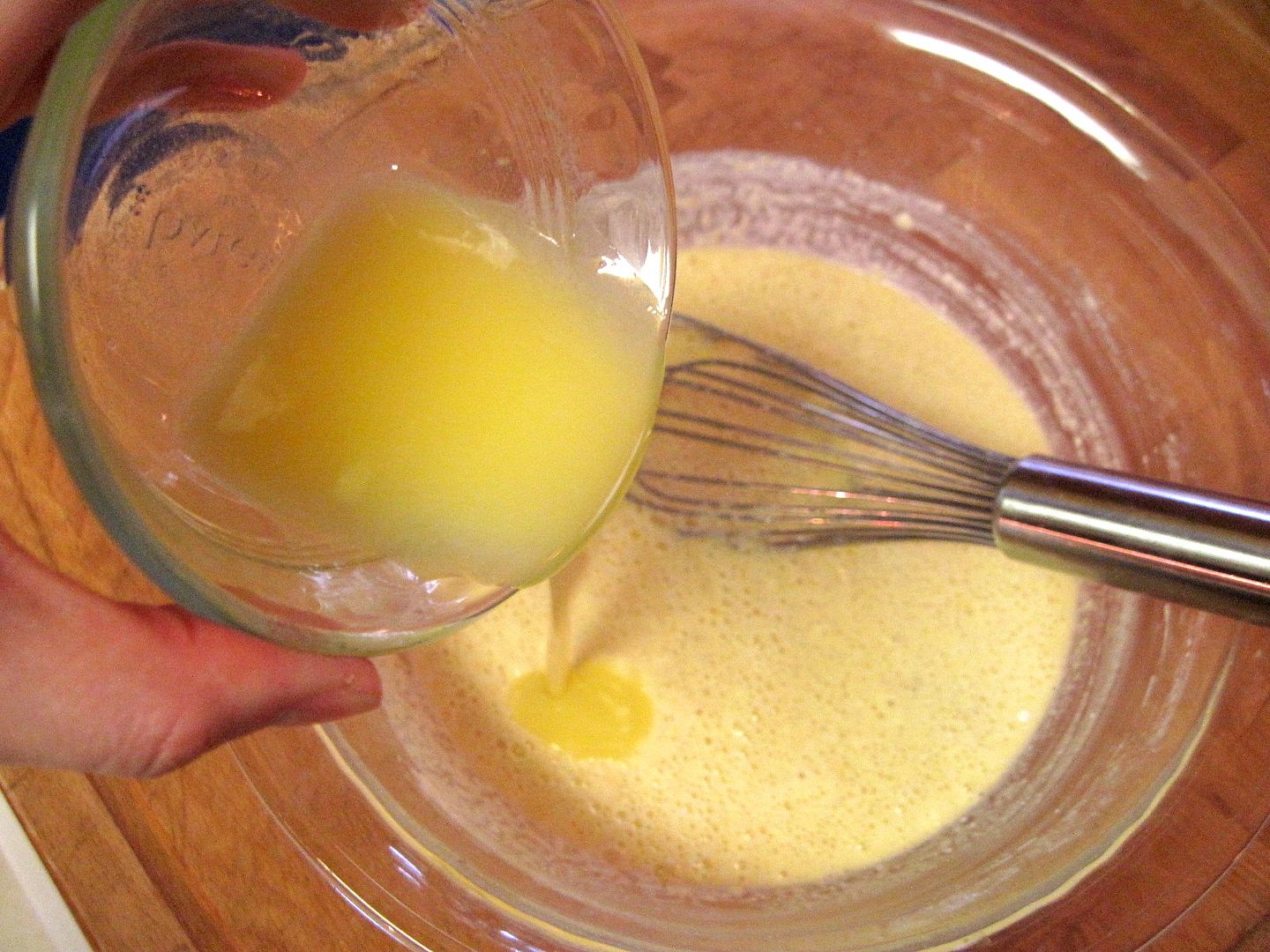 Set aside.
With an electric mixer, beat the 3 egg whites on medium-high speed until stiff peaks form.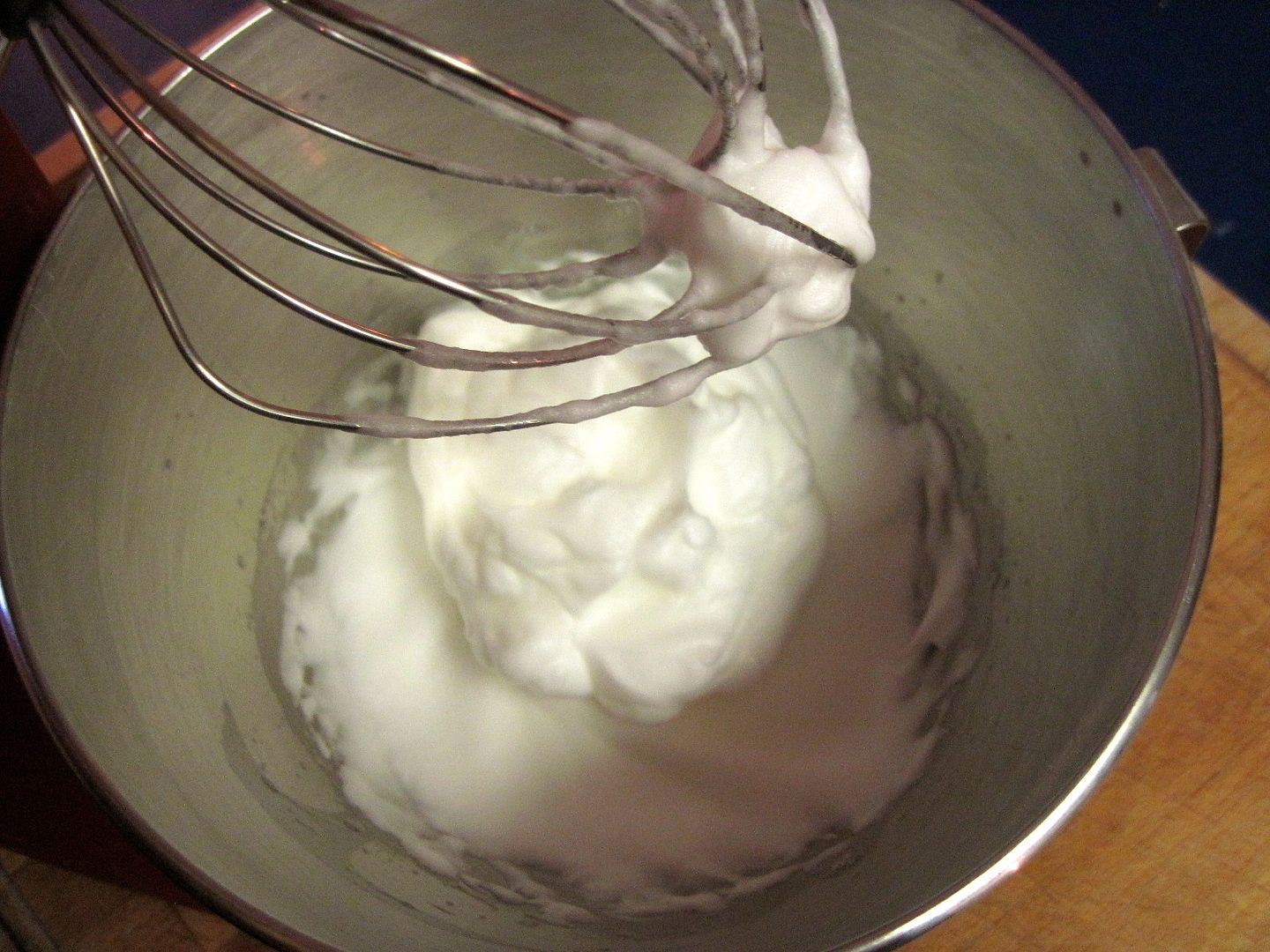 Fold the egg whites into the waffle batter gently with a whisk until smooth. The batter should be very light and fluffy.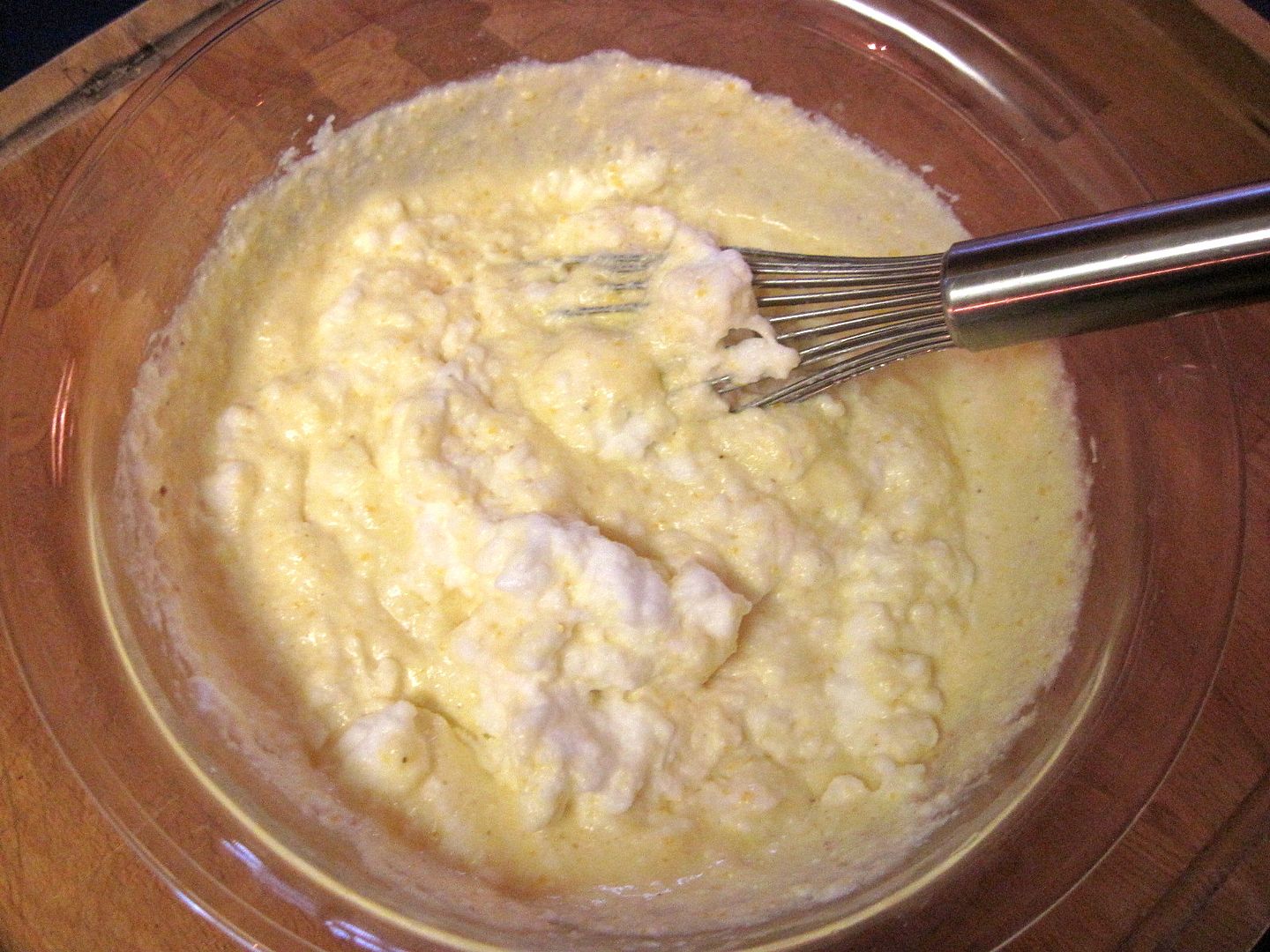 Fold in:
1/2 cup fresh or frozen blueberries
1/2 cup fresh or frozen raspberries
the reserved zest of one lemon
Spray or brush your preheated waffle iron with vegetable oil (repeat between each waffle – there's nothing worse than a stuck waffle!), then spoon the recommended amount of batter into the middle of the iron (this is 1 1/2 cups for my waffle iron).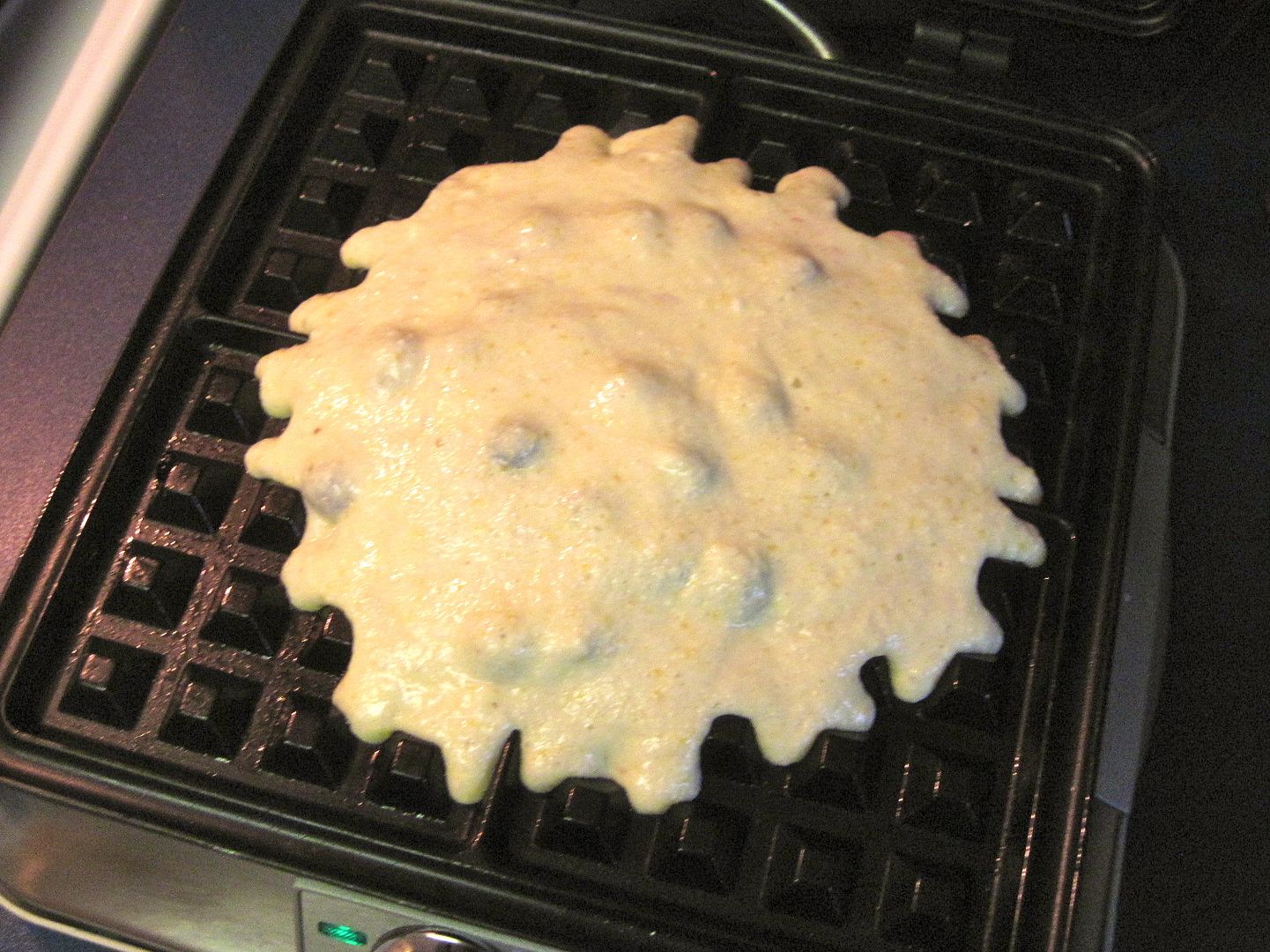 Close it up and bake until golden brown and crisp.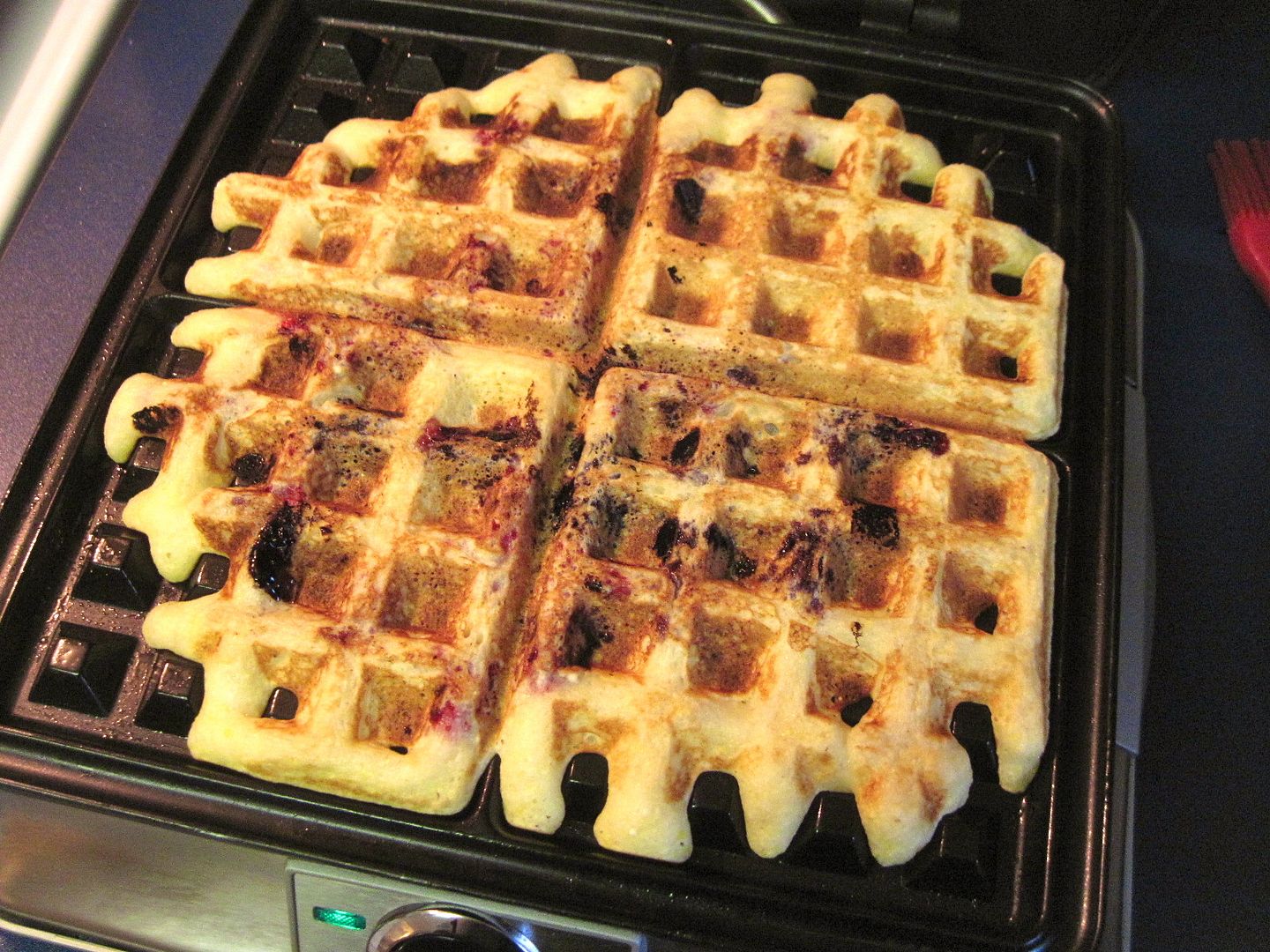 Serve immediately with butter and maple syrup, or place the waffles on a rack in a preheated 200˚F oven to keep warm.