I can now officially cross an item off my list: homemade nut butter! It literally is as simple as roasting some nuts (in this case, almonds) and grinding them in a food processor until they turn into nut butter. The only reason it's taken me this long to make it is because my former food processor was such a disappointment: it could barely purée cooked squash, let alone pulverize whole nuts. BUT, I now have a powerful new Cuisinart food processor and nut butter is fully within my realm of possibility. Yay!
Since I had all this lovely almond butter, I decided to make an almond butter version of Power Truffles, this time with more cocoa powder and dried cranberries instead of raisins. These ones were really good – deeply chocolatey but not too sweet and studded with tart cranberries – and were perfect for that mid-morning snack attack that I always seem to have (and those pre- and post-dinner snack attacks, too).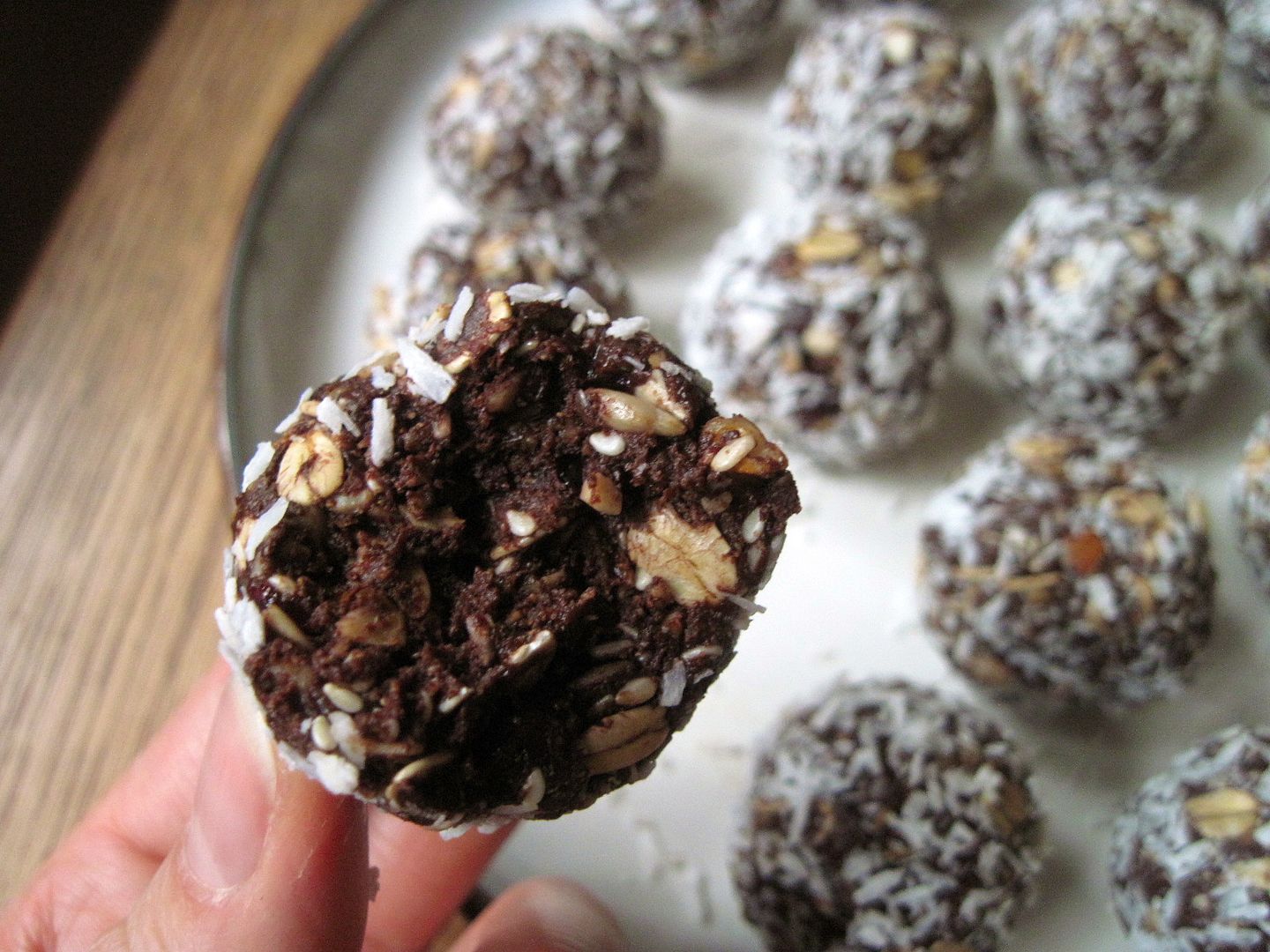 Homemade Almond Butter
Adapted from Food 52. Makes just under 2 cups.
Preheat the oven to 325˚F. Spread 2 cups of whole, raw almonds on a baking sheet and toast them in the oven for 15 – 20 minutes, until they are puffy, fragrant, and nicely browned.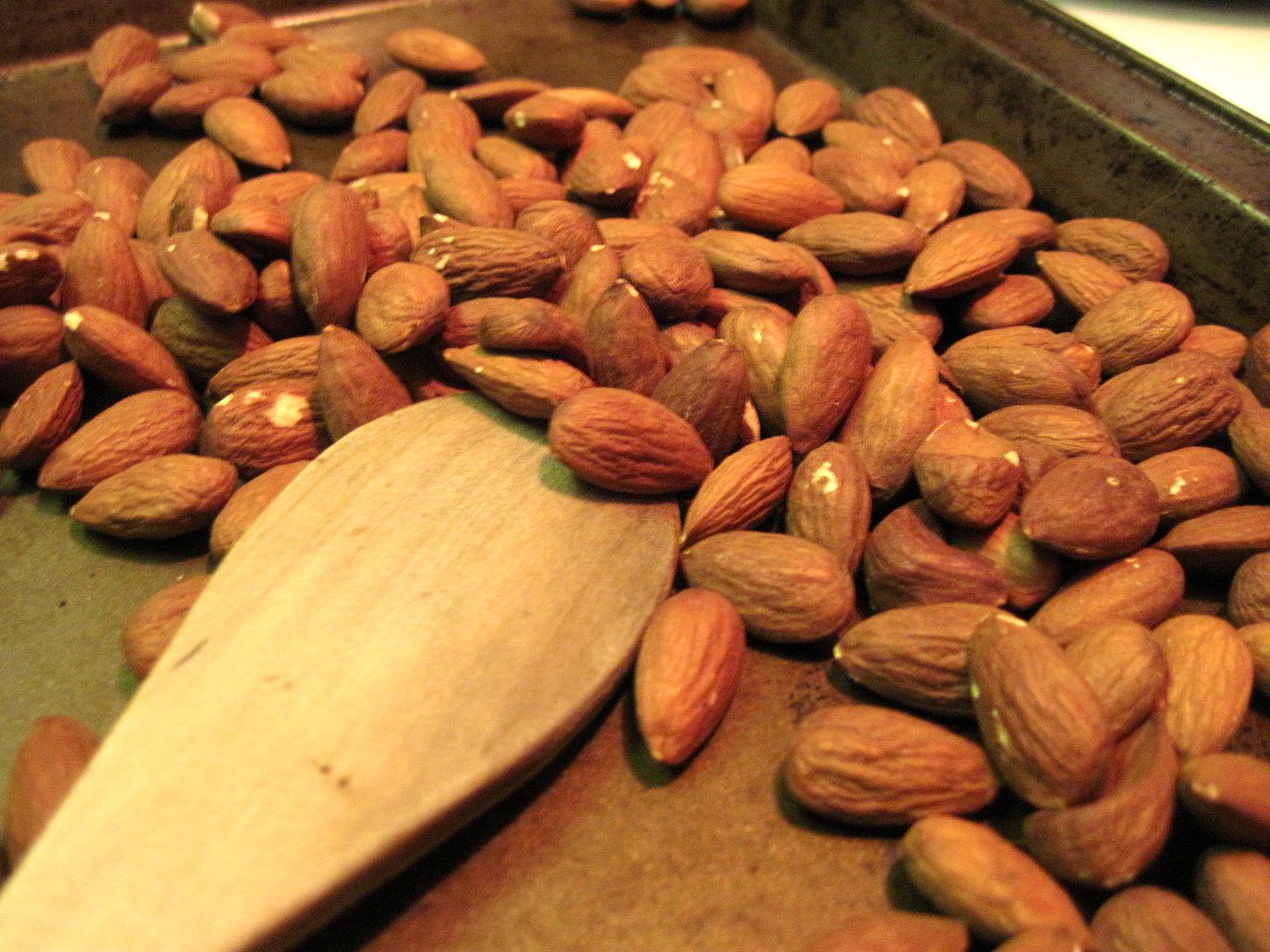 Let them cool for about 10 minutes, until they are still warm but not too hot to handle. Tip them into the bowl of a food processor along with 1/4 tsp fine sea salt. Pulse several times, until you have a fine almond meal.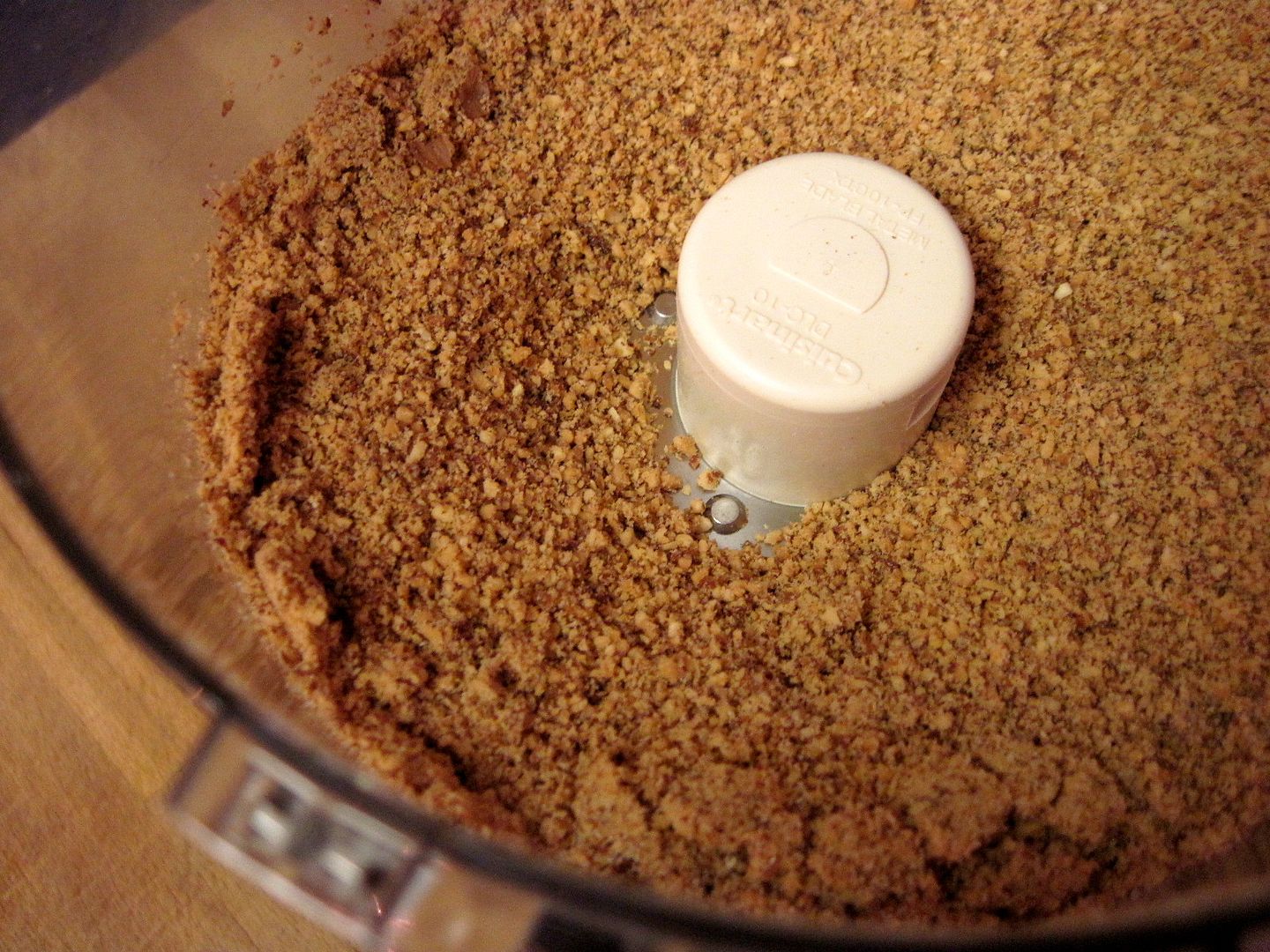 Add about 1 tbsp of neutral oil (walnut oil is recommended – I used coconut oil, which was not the best choice because it solidified in the fridge) and process for 30 – 45 seconds, then scrape down the bottom and sides of the bowl.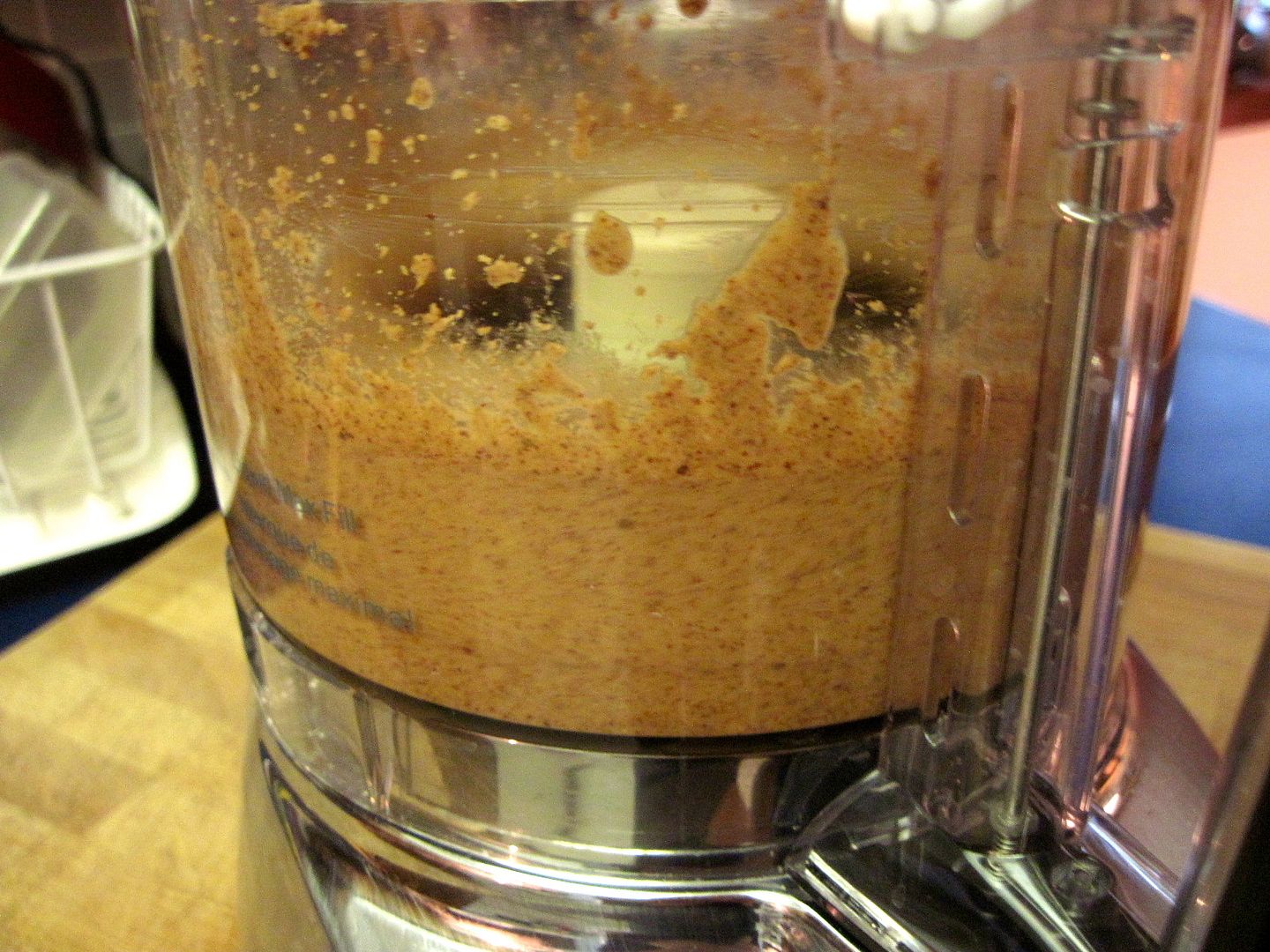 Repeat 4 or 5 times, adding a little more oil if necessary, until it turns into almond butter (it should be sort of drippy and spreadable). Taste and adjust the salt, if necessary. Scrape the almond butter into a glass jar and refrigerate. Will keep for 3 – 4 weeks.
Cocoa-Cranberry Power Truffles
Adapted from moi. Makes about 20.
In a bowl, combine:
1 cup almond butter
1/3 cup honey
1/2 cup cocoa powder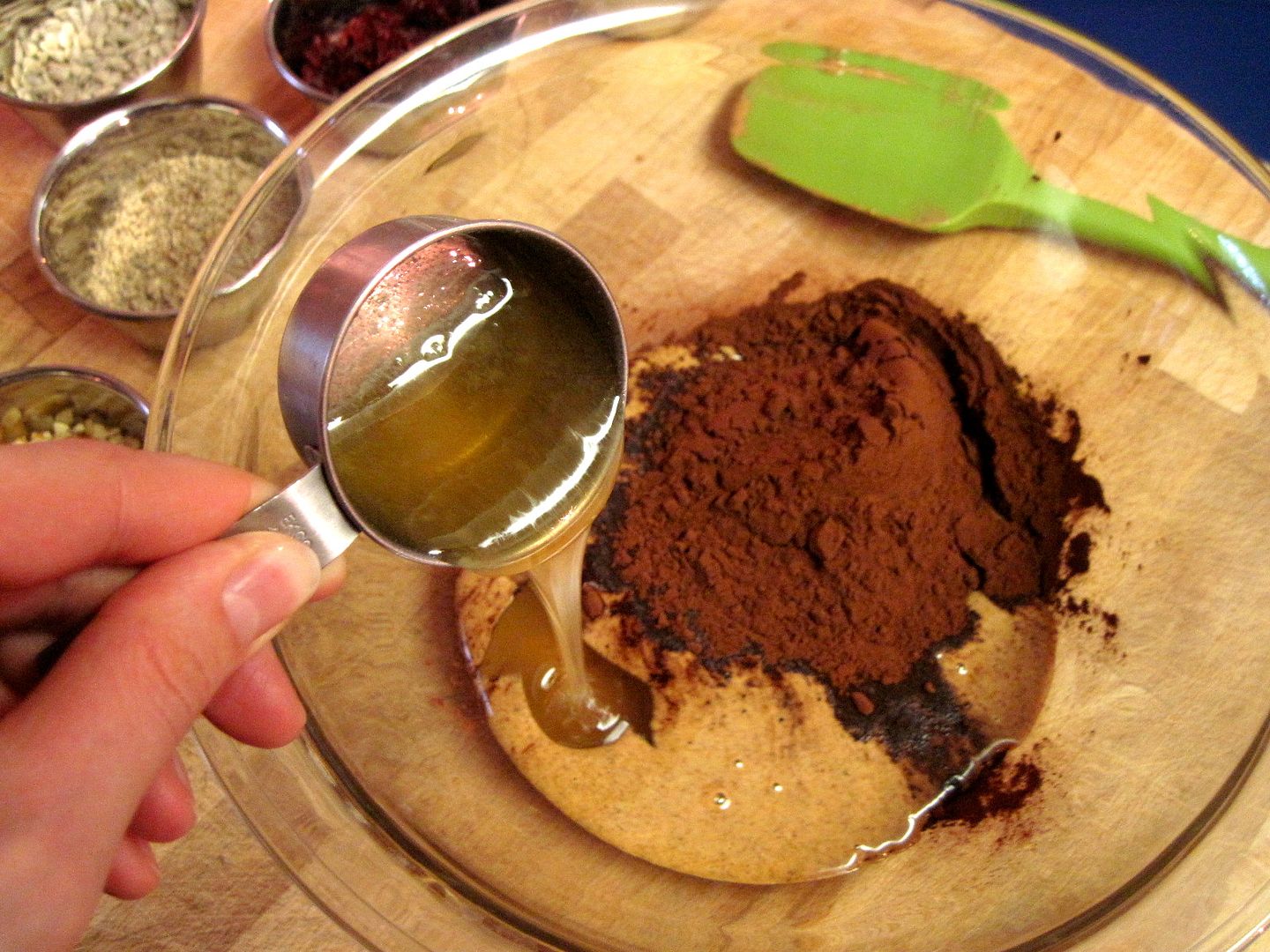 Stir in:
1/2 cup each rolled oats, chopped dried cranberries, and chopped nuts (I used almonds and walnuts)
1/4 cup each ground flax seeds, sunflower seeds, sesame seeds, and unsweetened shredded coconut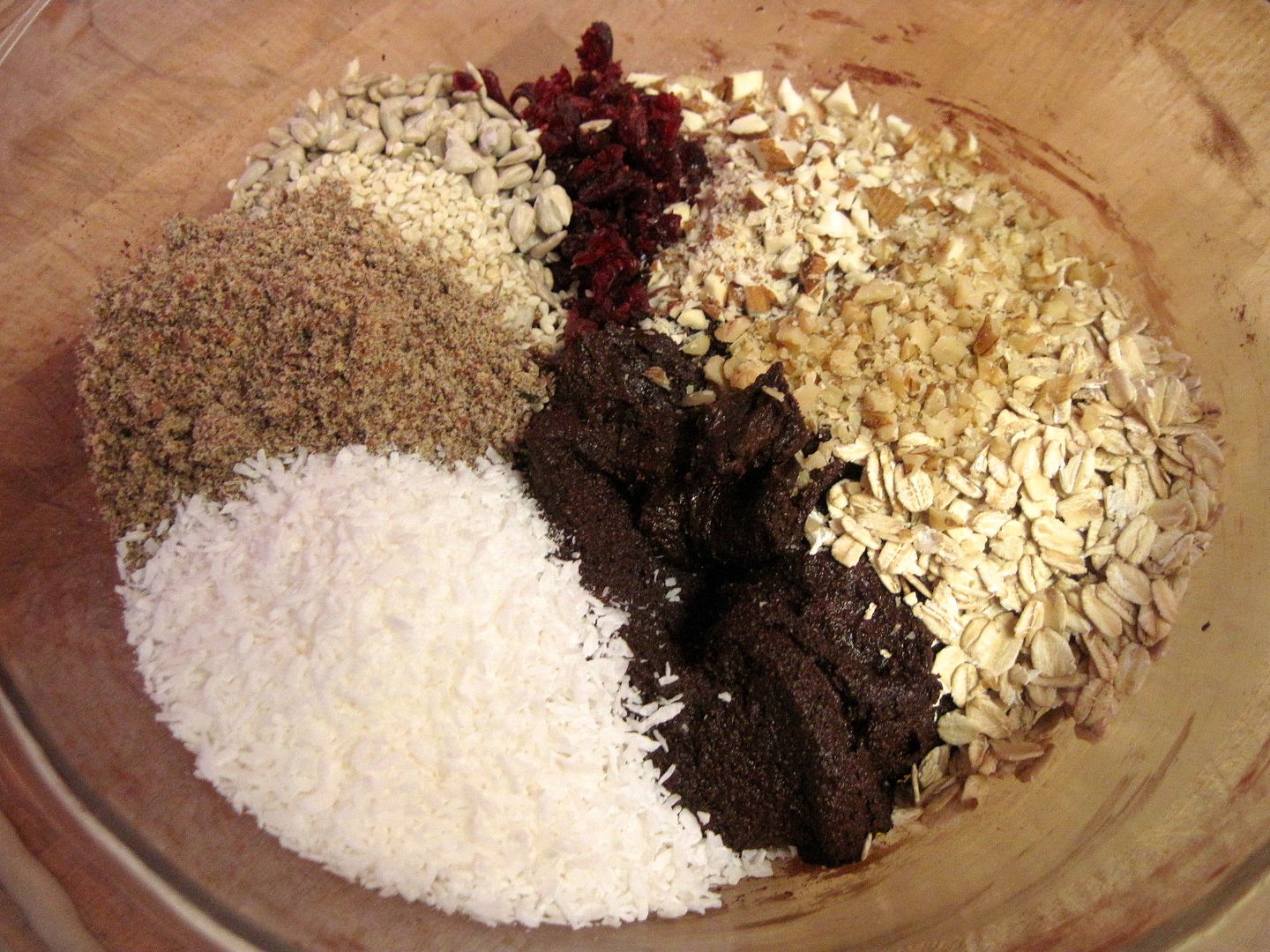 Form the mixture into walnut-sized balls and roll them in more unsweetened shredded coconut. Store in an airtight container, layered between waxed paper, in the fridge.