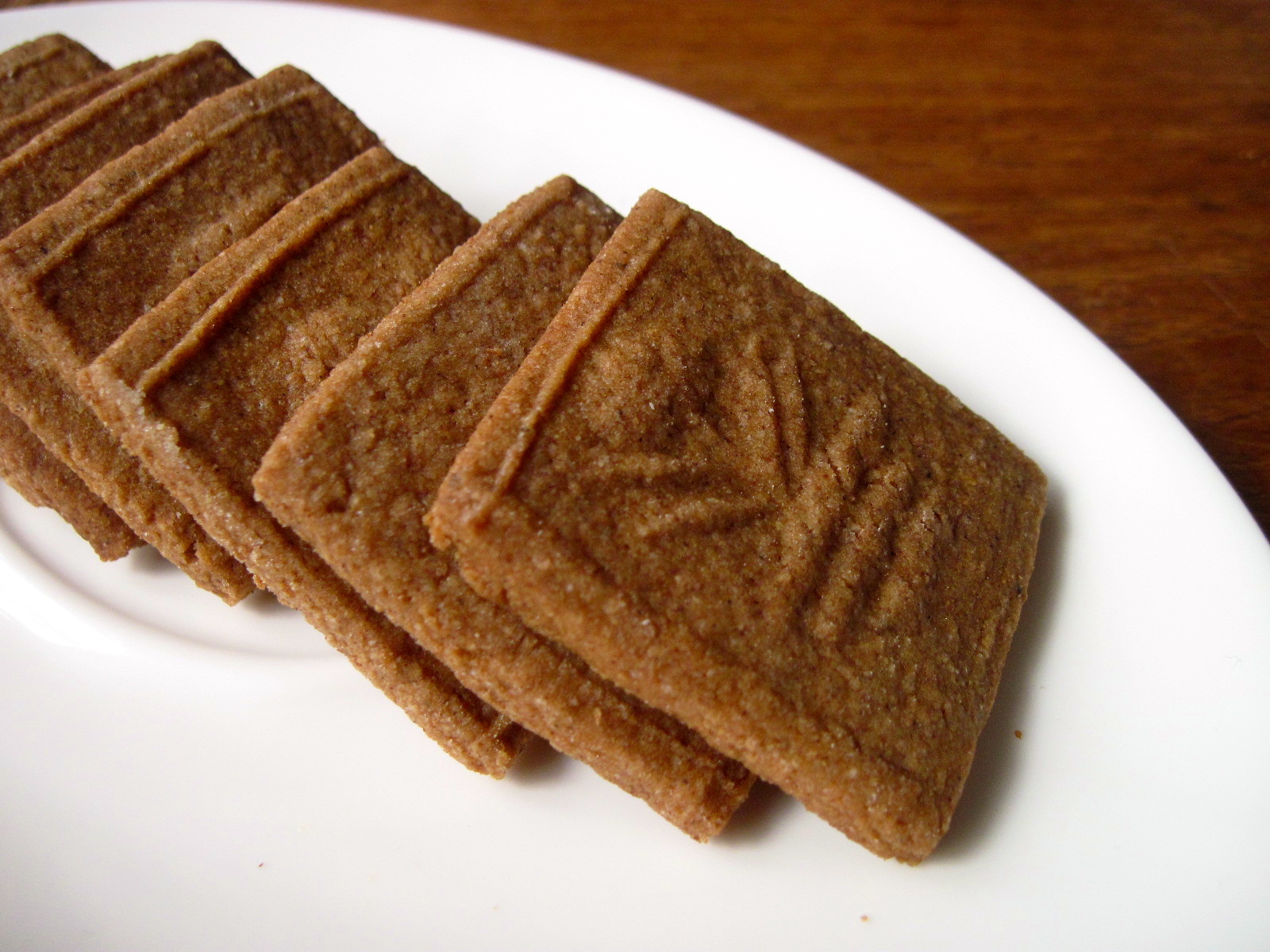 I can't believe it's the end of 2012 already. How did that happen so fast? A lot has happened this year, including Nate and me becoming homeowners. We celebrated Thanksgiving in our new house with both of our families, I baked a bazillion Christmas cookies in our new kitchen (see one last recipe below), and we made plans to buy a new oven. 2013: Year of the New Oven! (Hopefully, anyway!)
Everyone seems to be posting a year end round-up today, so I'm jumping on the bandwagon to share some favorites from my blog this year. Which are, in no particular order…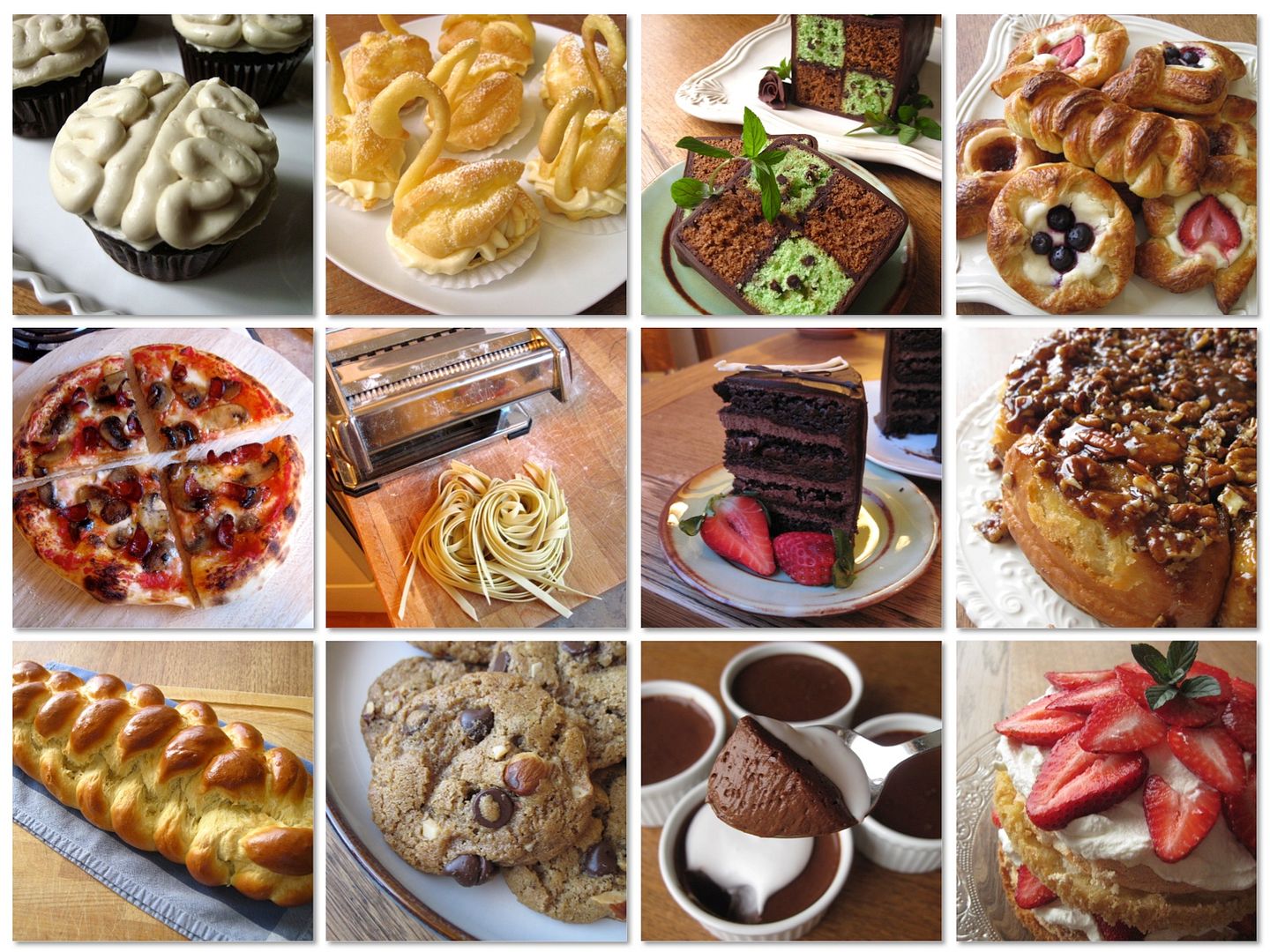 Brain Cupcakes – outrageously chocolatey cupcakes with creamy, smooth vanilla buttercream. Chocolate and vanilla are a classic combination for good reason.
Cream Puff Swans – yup.
Mint Chocolate Chip Battenburg Cake – such a fun cake. I need to revisit this with another flavour combination.
Sourdough Danish Pastries – possibly my favorite post this year. I was so proud of those!
Sourdough Neapolitan-Style Pizza – now THAT was an endeavour. A delicious one.
Sourdough Pasta – I got a pasta machine from a relative and we ate lots of pasta. It was good.
Rebar Chocolate Cake – heaven for a chocoholic. If you haven't tried this recipe yet, what are you waiting for?
Caramel Pecan Sticky Buns – I dream about these sticky buns, I'm not kidding.
Challah with the Daring Bakers – one of my favorite challenges to date. Such great bread!
Almond Butter Chocolate Chip Cookies – another recipe I dream about, but haven't gotten around to making again because almond butter can be so friggin' expensive 🙁
Chocolate Pots de Crème – for when you need a quick chocolate fix (which for me is often).
Strawberry Shortcake Torte – I wanted to make this for so long, and when I finally did, it was perfect. I love when that happens!
(Yep, 90% baking. I loves me some flour, butter, chocolate and sugar!)
Here's to a great 2012, and to an even better 2013! I wish you all health, happiness, love, and good eats!
And here's the last installment of Christmas Baking 2012… Speculaas! These are a Dutch spice cookie that I've been making for years – I remember cutting them out with my Mum when I was tiny.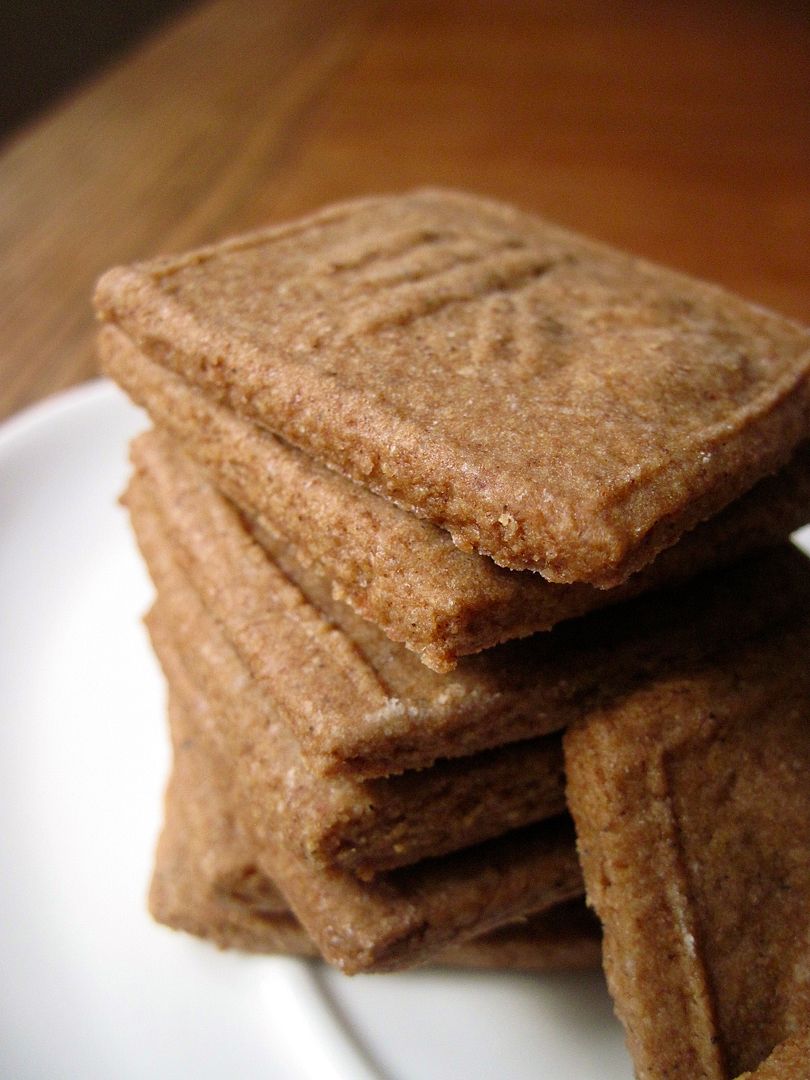 This year I tried a new recipe from my trusted friend Martha, which turned out a bit crispier and snappier than previous years' cookies, with a texture a little bit more like store-bought speculaas, which is what I'm basing my judgement of authenticity on. 😉 I rolled them out with this cookie stamp rolling pin, which is supposed to leave an imprint of a bird or windmill or flower or cherries…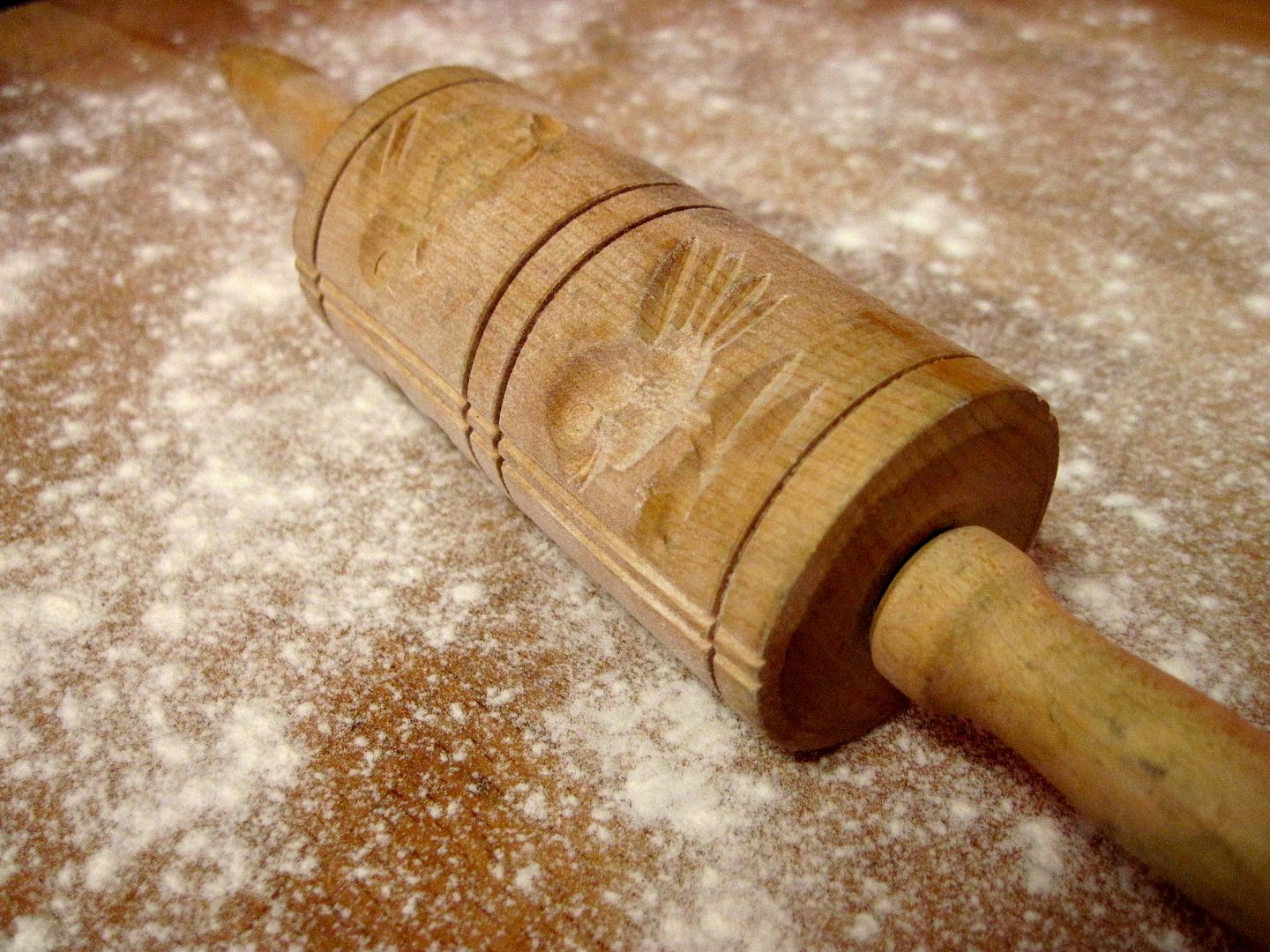 It sort of worked, leaving a very subtle imprint behind, but I think you need actual cookie molds to do this properly. Cookie cutters and royal icing for some decoration would be a good option instead. I adapted these to use spelt flour so my Mum could eat them, but I've included the amounts for wheat flour as well.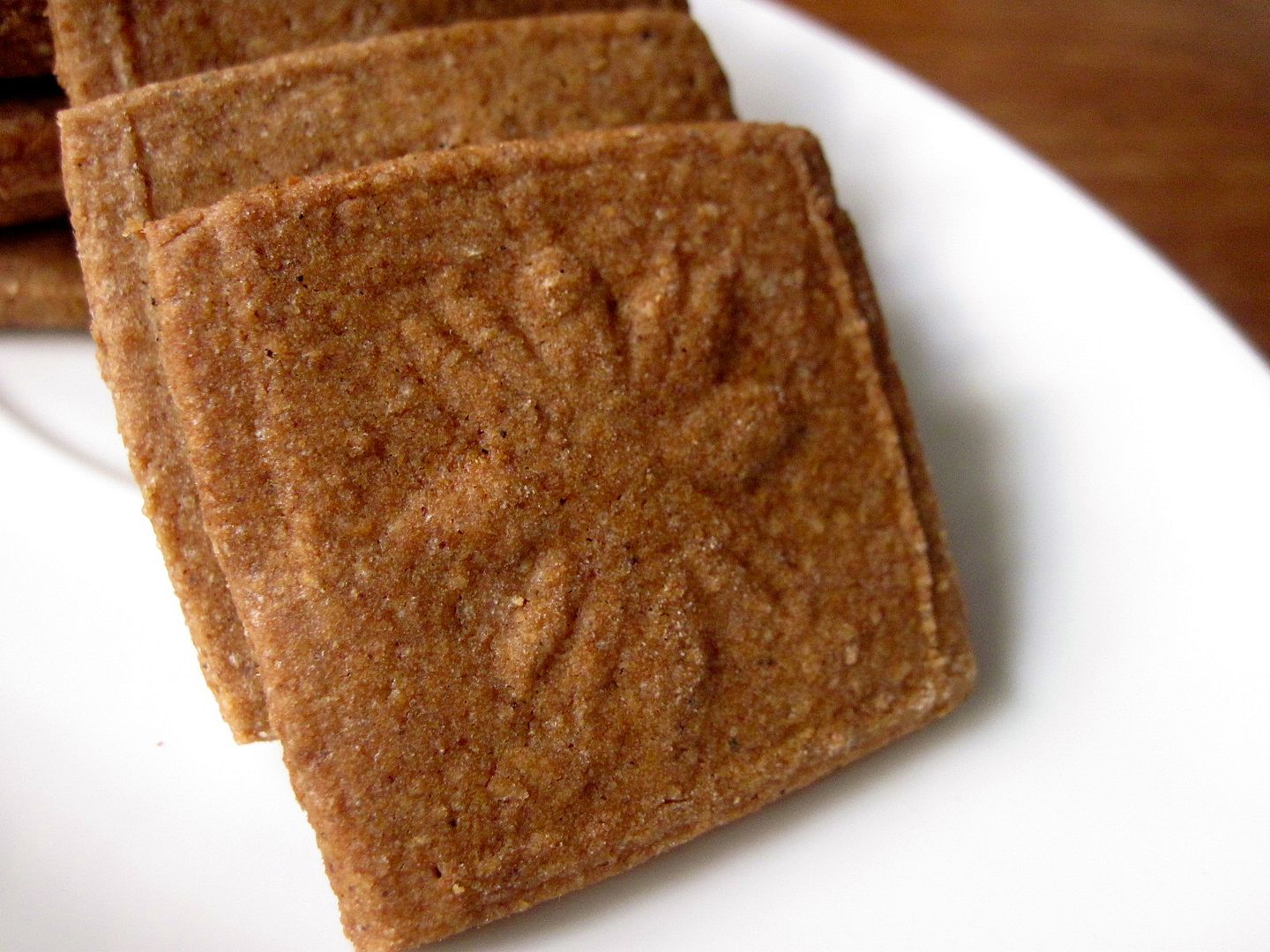 Speculaas Cookies
Adapted from Martha Stewart. Makes 2 – 3 dozen cookies, depending on size.
In a bowl, whisk together:
scant 4 cups light spelt flour (3 1/2 cups all purpose flour)
1/2 tsp baking soda
1/2 tsp salt
1 1/2 tsp ground cinnamon
1 tsp ground ginger
3/4 tsp ground cardamom
1/4 tsp ground nutmeg
1/4 tsp freshly ground white pepper (I used black pepper)
pinch of ground cloves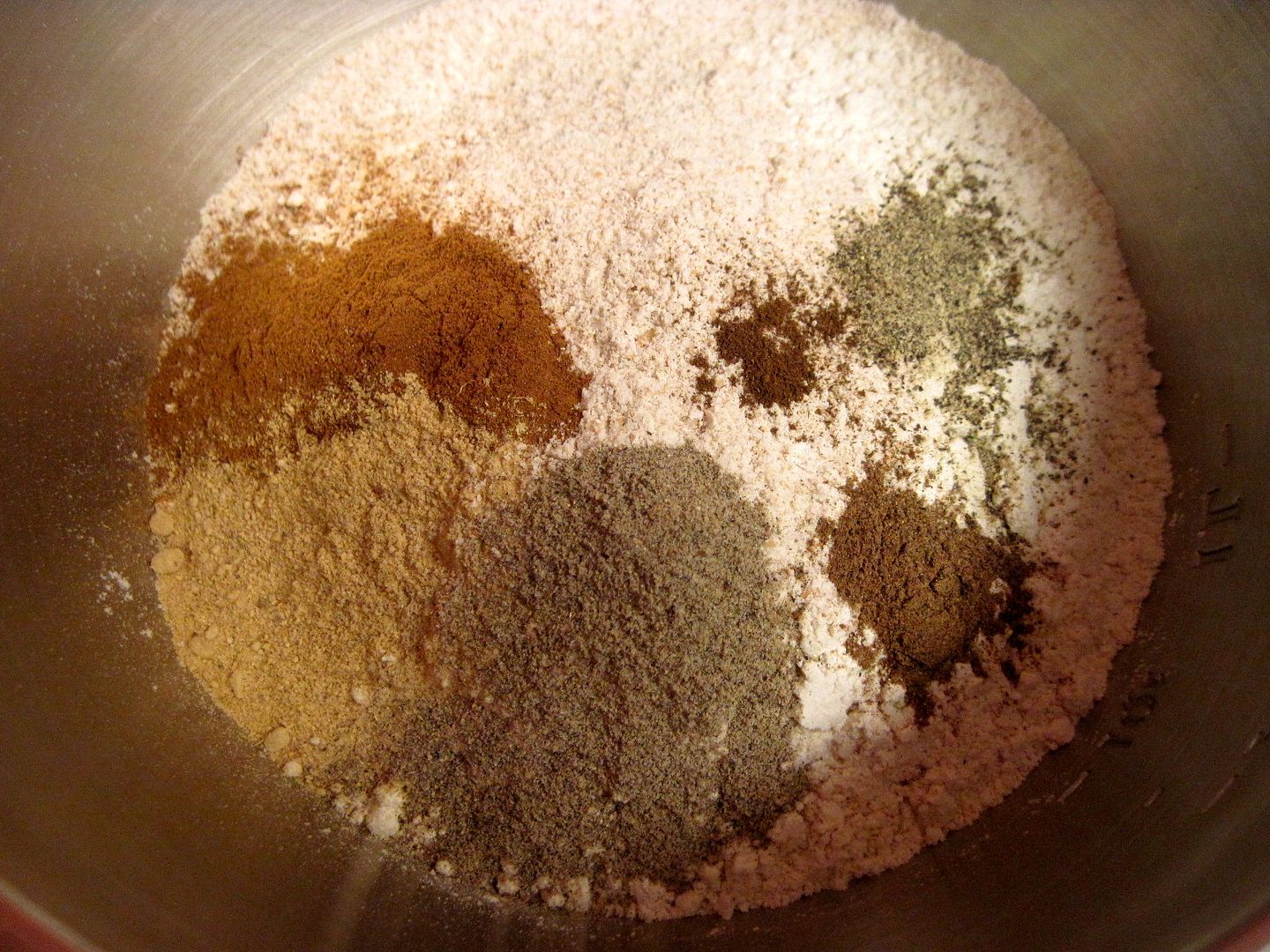 In a mixer bowl with the paddle attachment, cream together on medium-high speed:
3/4 cup unsalted butter, softened
1 cup packed dark brown sugar
Beat until fluffy, then stir in half the flour mixture until combined. Stir in:
scant 1/3 cup water (spelt flour absorbs less liquid – use a full 1/3 cup water with all purpose flour)
Add the remaining flour and stir until thoroughly combined (for some reason I decided not to take pictures of any of this. Maybe I thought that mixing cookie dough was straight-forward enough not to be documented every step of the way?). Divide the dough in thirds, pat each one into a flat circle, and wrap in plastic. Chill for 1 hour, or place in a freezer bag and freeze for up to 1 month.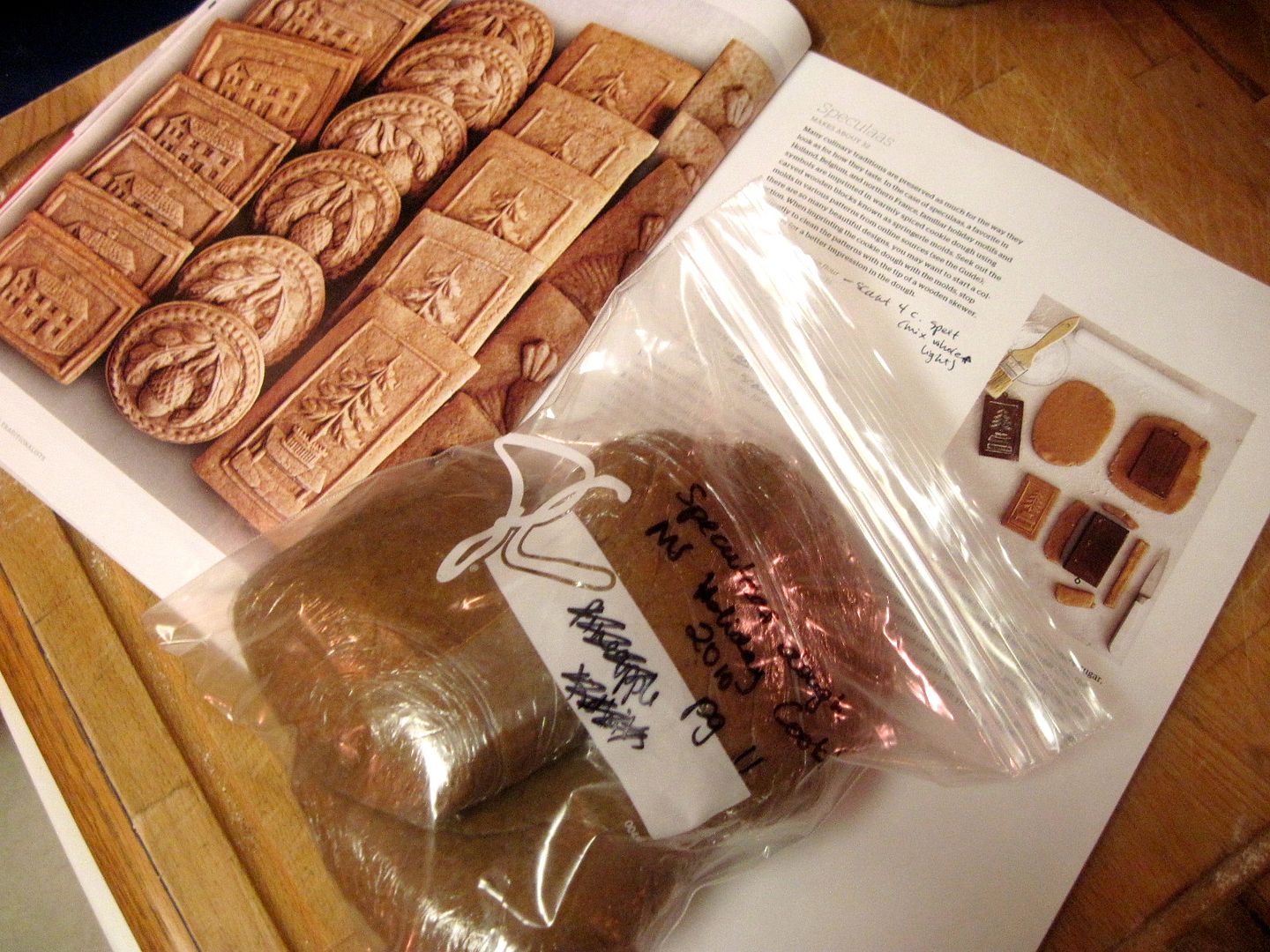 Place the chilled dough in a well-floured surface and roll out to about 1/4″ thick. Flour your cookie stamp rolling pin and roll it across the dough, pressing firmly so that the design imprints the dough.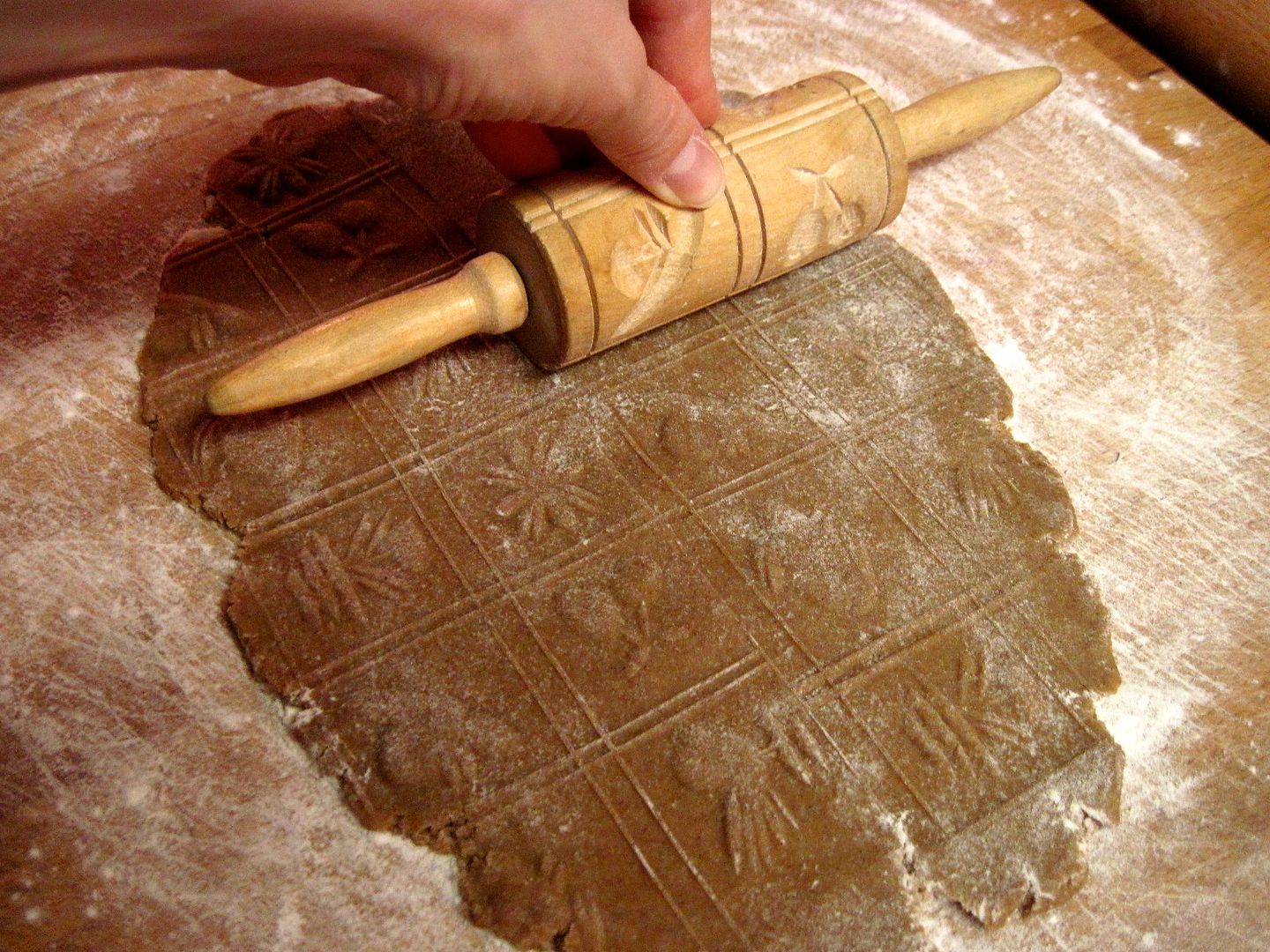 Cut out the cookies with a paring knife and place them on a parchment paper- or silicon mat-lined baking sheet. Save the scraps of dough and re-roll all of them together once at the end. Chill the cookies for about an hour.
Preheat the oven to 325˚F. Place the cookies in the oven and immediately drop the temperature to 250˚F. Bake for 55 – 75 minutes, rotating the sheets halfway through, until the cookies are firm and just beginning to turn golden around the edges. Cool the cookies on wire racks, then store in an airtight container at room temperature for up to 1 week.