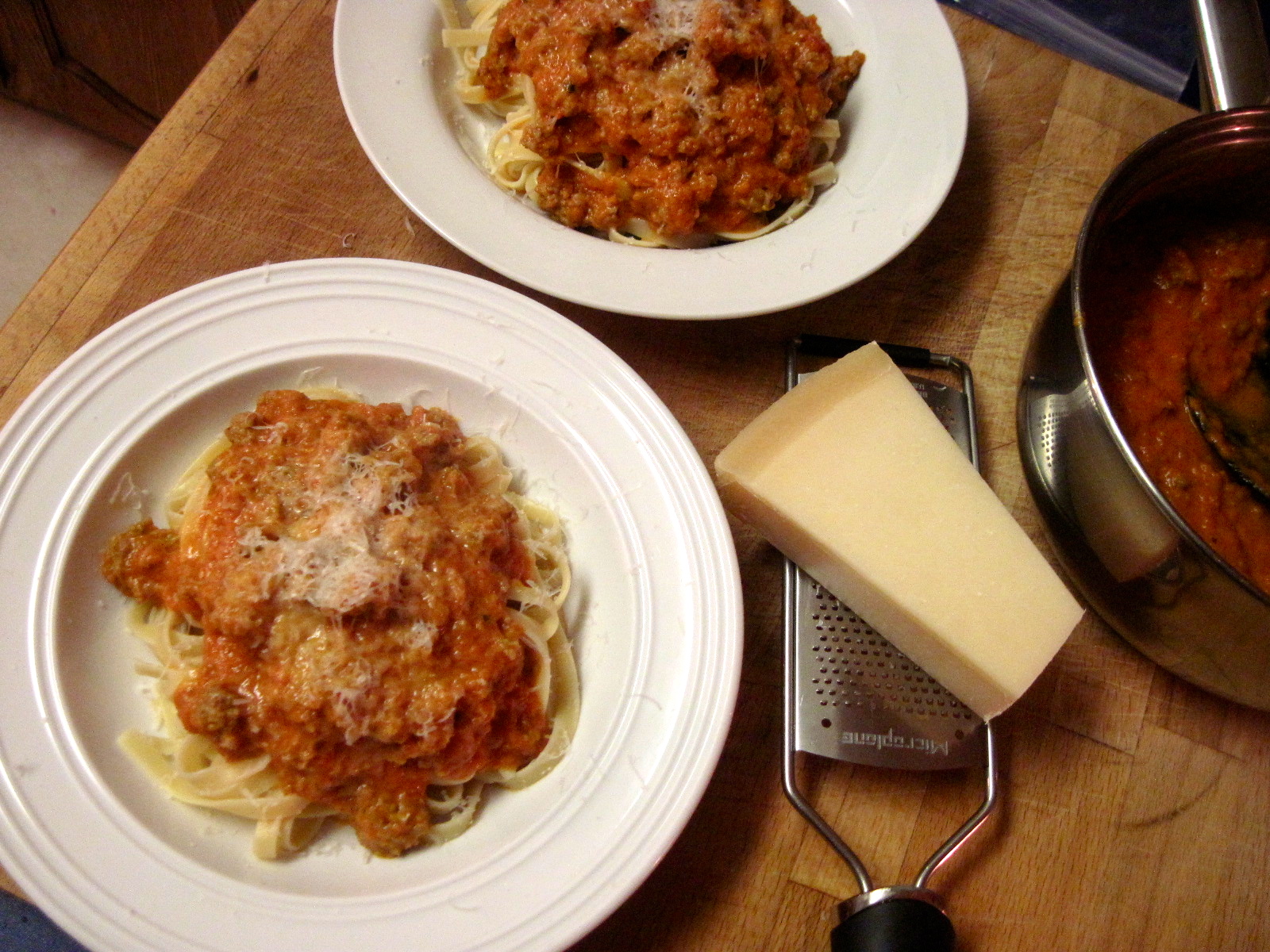 Happiness is a bowl of pasta.
Top it with rich, cheesey tomato sauce spiked with homemade Sicilian sausage and you've got euphoria, as far as I'm concerned.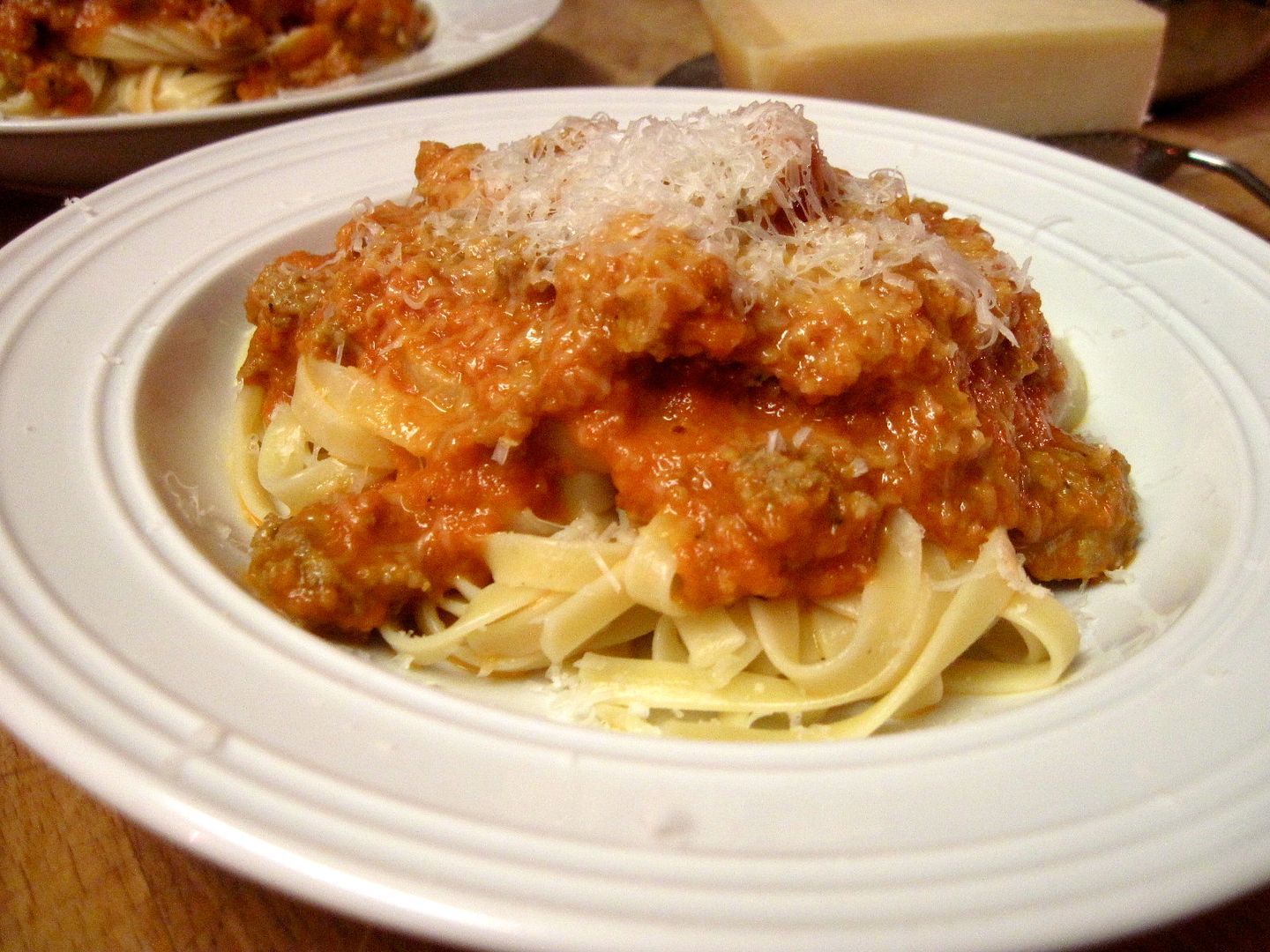 I've been sick for 10 days and counting and don't have the energy to say much, other than this was really good. It's sort of two recipes in one, the tomato sauce and the sausage: each is good in their own right, but together they just make sense.
(And no, this is not exactly a "light" recipe – but you gotta live a little, right?)
Three-Cheese Tomato and Sausage Pasta Sauce
Tomato Sauce
Adapted from Dinner with Julie, inspired by Marcella Hazan. The trick is using canned tomatoes that are packed in tomato juice or purée rather than in water. San Marzano tomatoes are good but any juice/purée packed tomatoes will work.
In a medium pot, combine:
1 28 oz can whole plum tomatoes, packed in tomato juice or purée
1 onion, peeled and cut in half
1/3 cup butter
Bring to a boil over medium heat, then reduce the heat to medium-low and simmer for about 45 minutes (cover with a splatter guard to avoid a fine red mist over your whole stove). Stir occasionally, and put a lid on it if it seems like too much liquid is evaporating. After 45 minutes, fish out one onion half and purée the sauce and remaining onion half until smooth.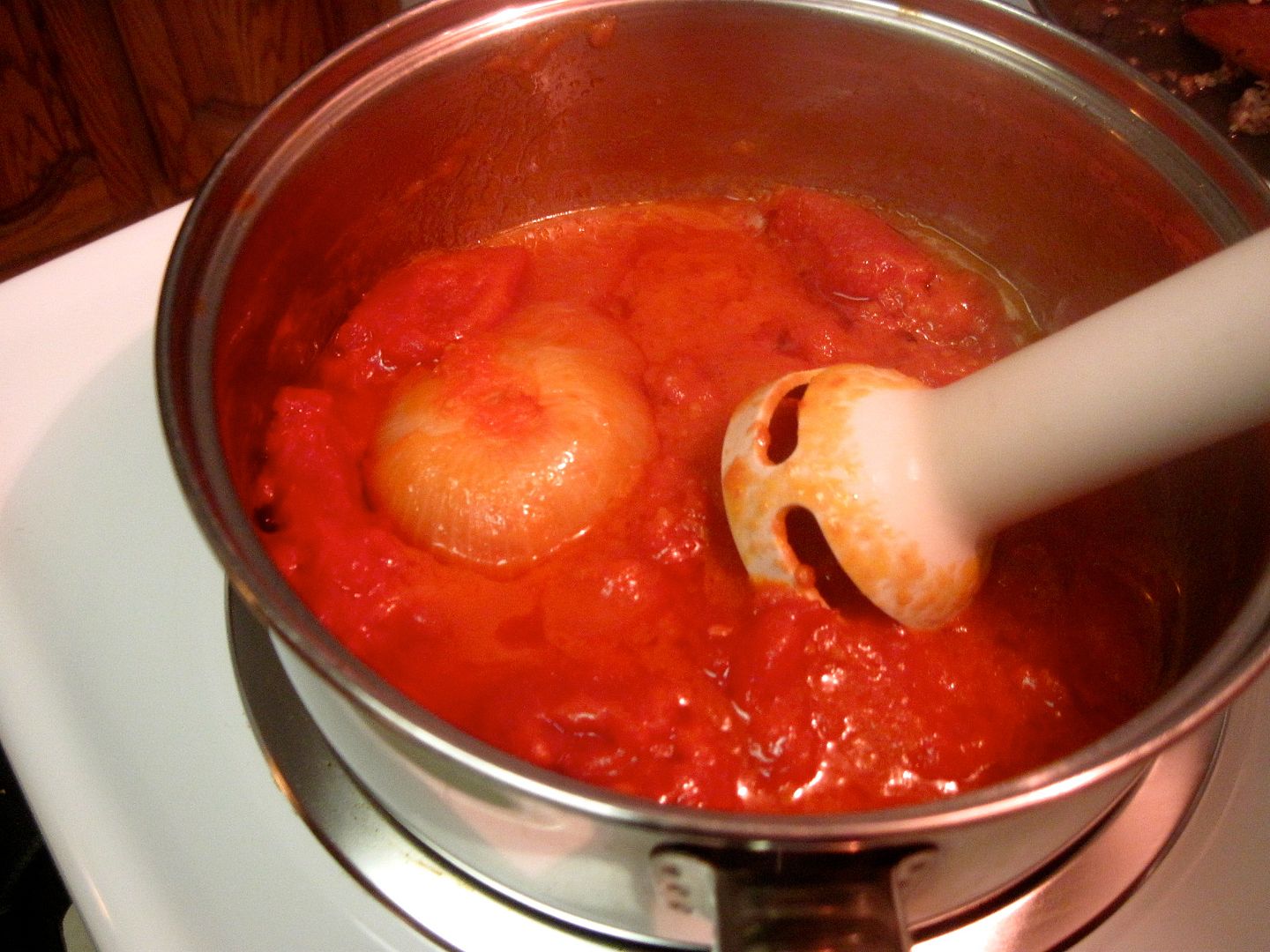 Feel free to stop here and serve over pasta as is, but if you want to take it over the top, add:
1 handful each finely grated parmesan, asiago, and aged cheddar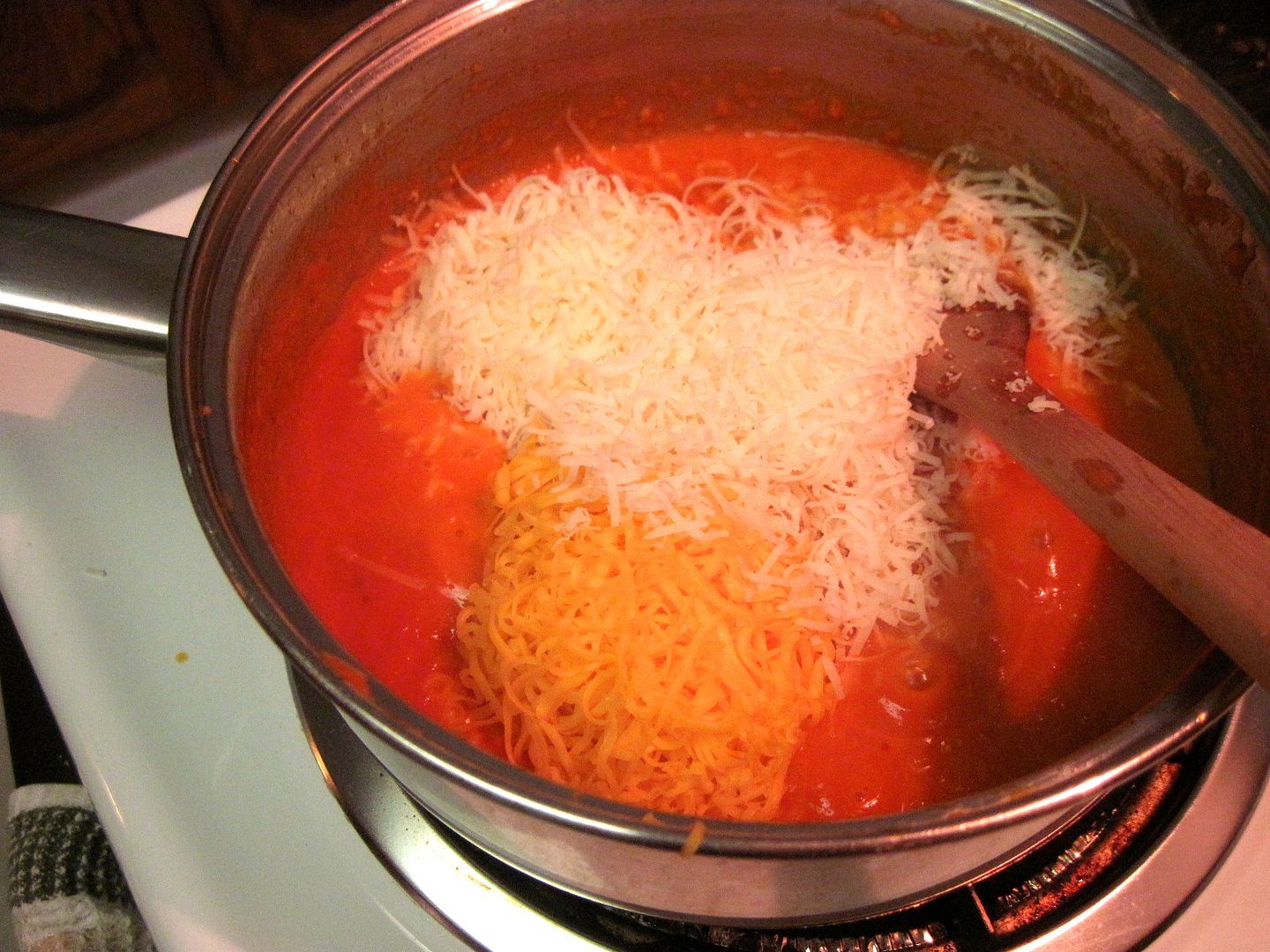 Stir until smooth, and again, feel free to stop here… Or you can add:
1 lb browned homemade Sicilian sausage (recipe follows)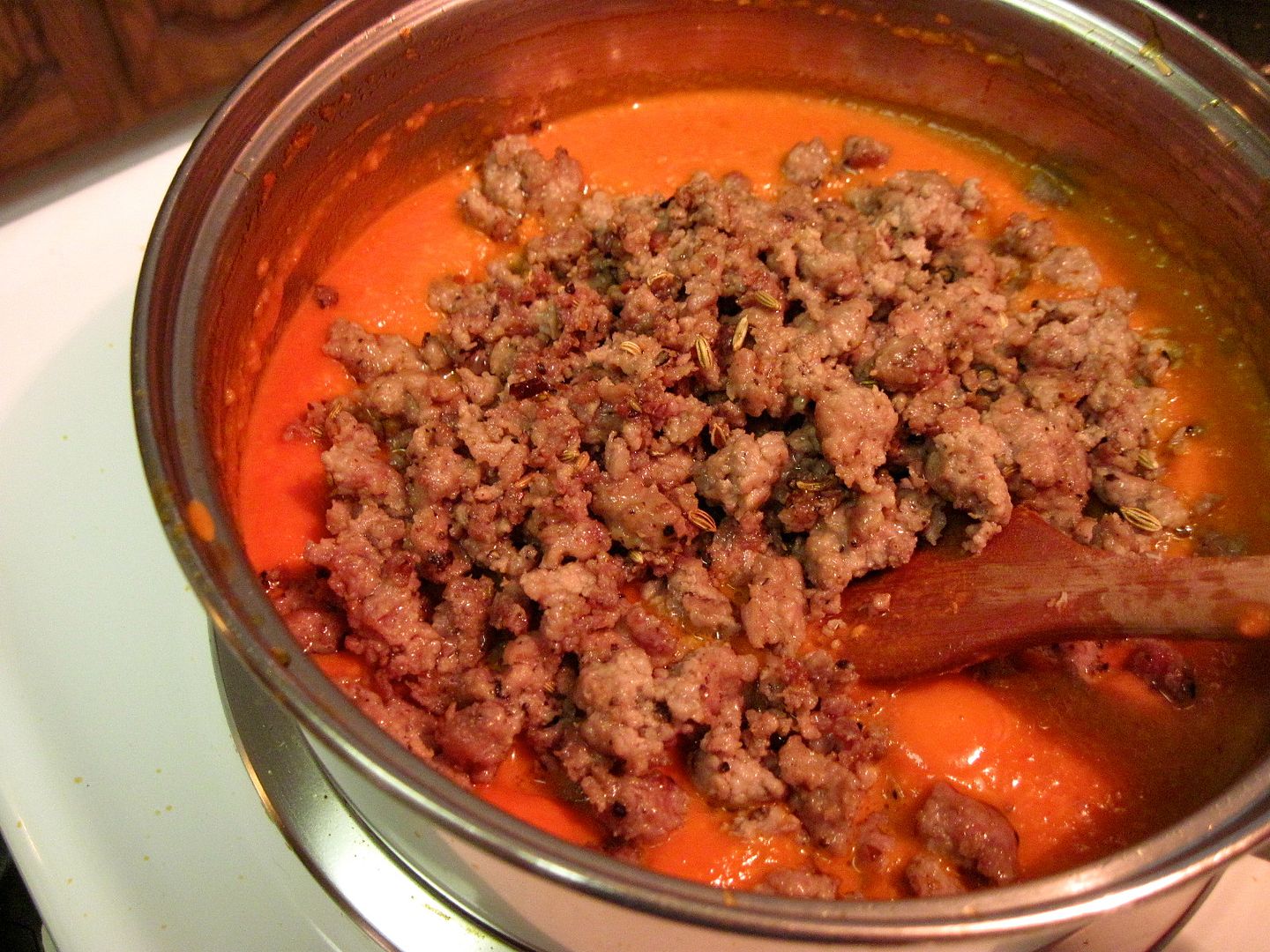 Heat through, then serve over pasta with more grated cheese.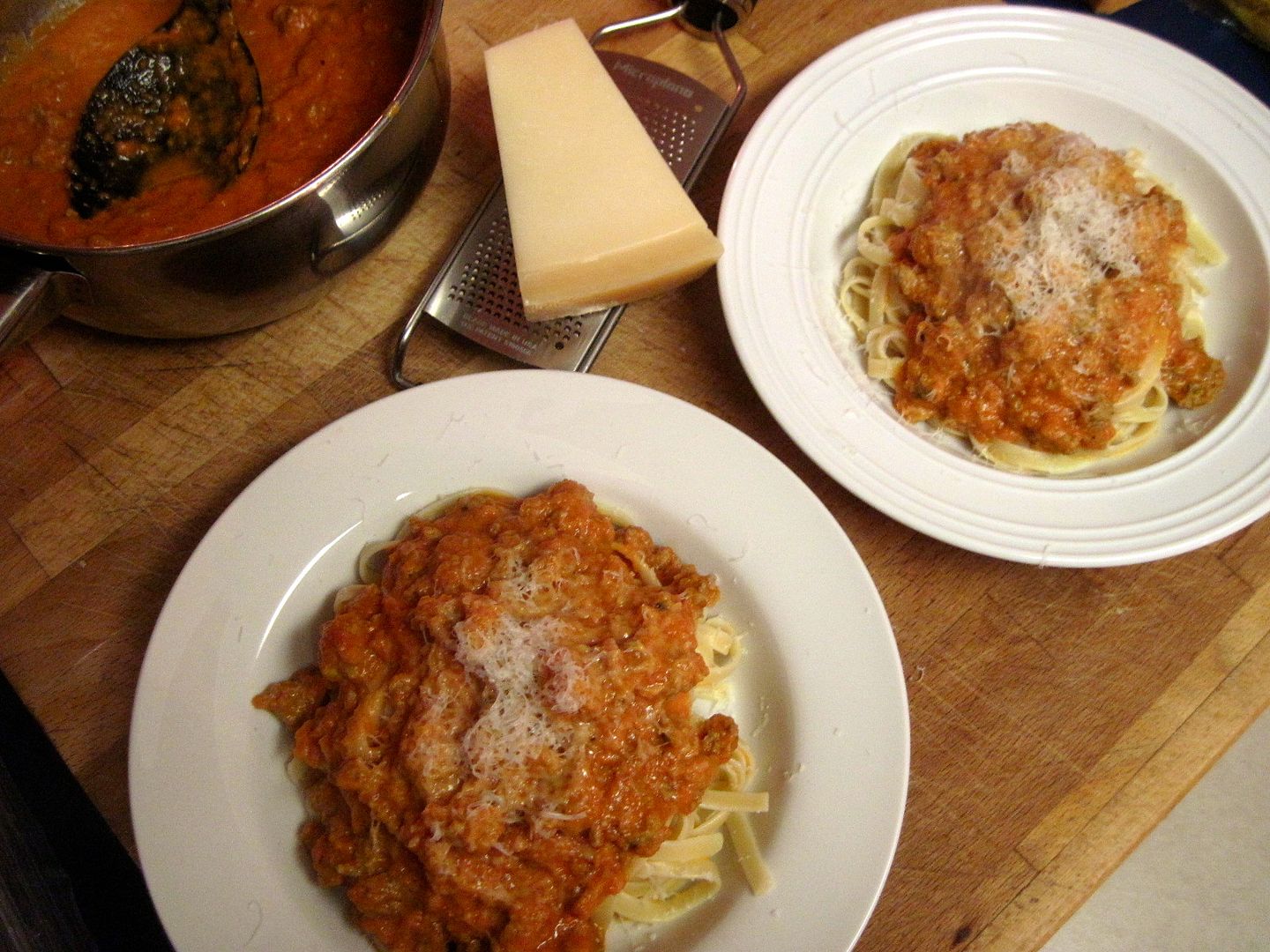 Homemade Sicilian Sausage
Via my Mum, adapted from Home Sausage Making by Charles Reavis. Sausage purists will probably tell you that this isn't "real" sausage because it's made with ground pork, and they're probably right… but it's really easy and really good, so I don't think it matters. I fully intend on mixing up a big batch of this and portioning it out to freeze, but it's also simple enough to put together at a moment's notice.
In a large bowl, combine:
1 lb ground pork
1 tsp coarse salt
3.4 tsp coarse ground black pepper
1/2 – 1 garlic clove, minced
1/2 tsp fennel seed
scant 1/4 tsp whole anise seed
1/4 tsp crushed red pepper (this doesn't seem like a lot but I find it sufficient for a nice bit of chili heat)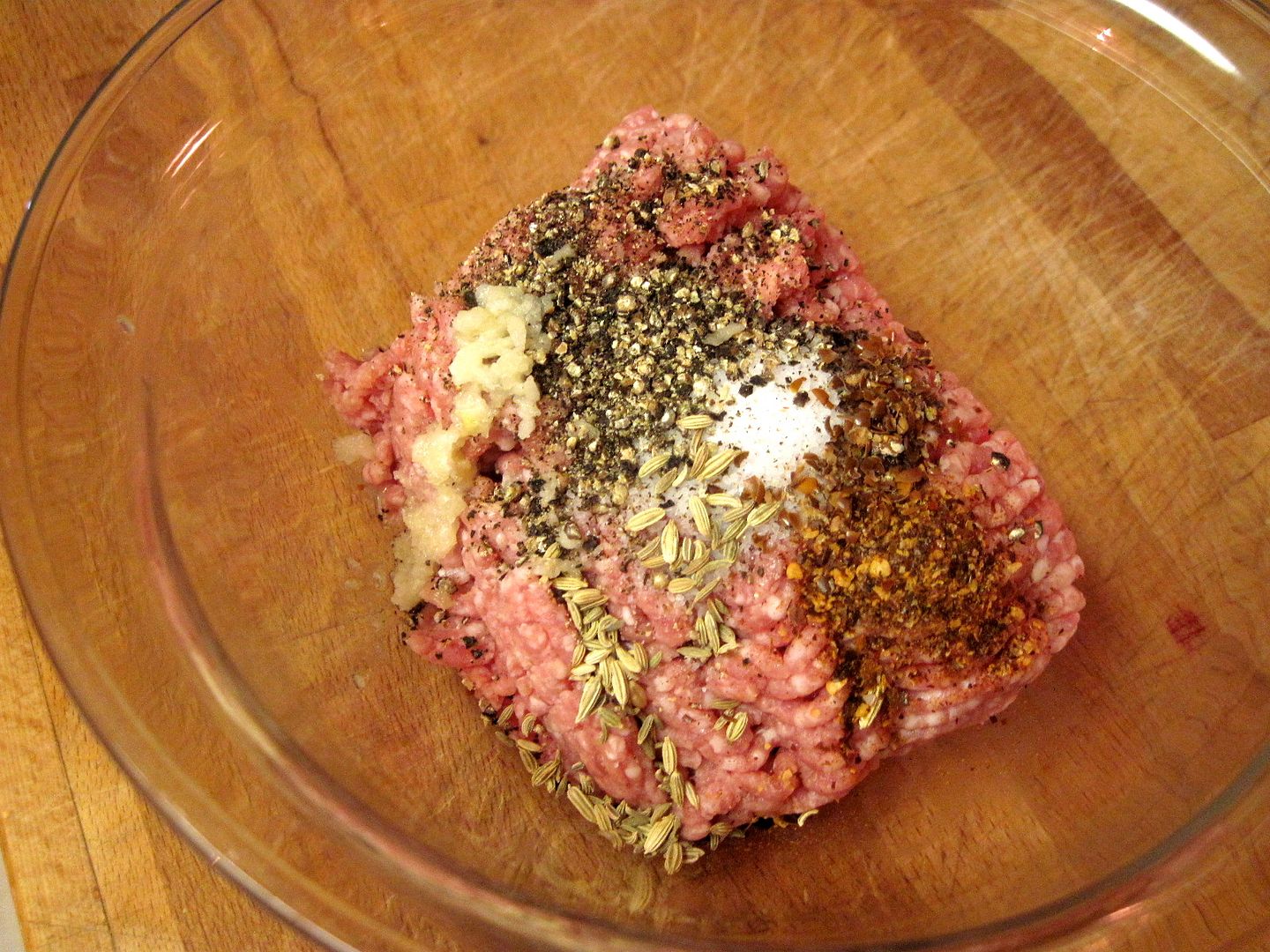 Mix together with your hands and use in place of Italian sausage links in any recipe (form it into patties or logs if desired). Freezes well.
To use in the recipe above, sauté it in a little olive oil over medium-high heat until browned, then add to the pureéd tomato sauce.