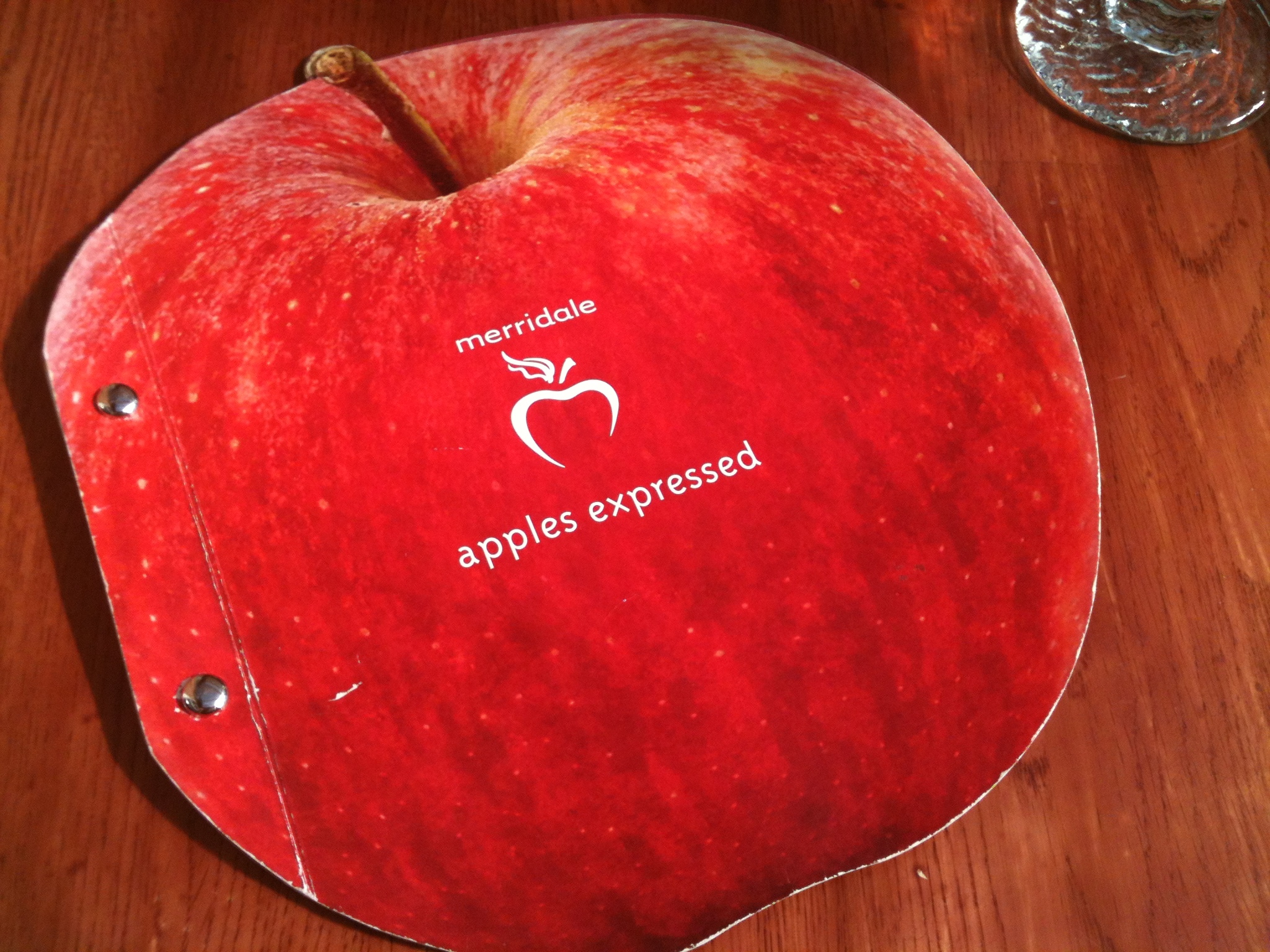 Back in September, when the sun was still shining warmly and the leaves were just starting to turn yellow, Lynette and I went to check out Merridale Estate Cidery. It's been on our to-do list for a few years, and by convenient coincidence, I now live literally about ten minutes away from the property. Merridale makes traditional hard cider from apples grown on the premises, and in addition to cider, they have started making other types of spirits such as vodka and fortified ciders (but more about that later). They also run a fantastic bistro (open year round) and outdoor kitchen (open in the summer) that feature their products in many of the dishes, as well as lots of other local ingredients. We showed up on a Sunday for brunch and enjoyed our meal in a sun-drenched, covered patio area. Lynette had a chicken pasty and potato-leek soup: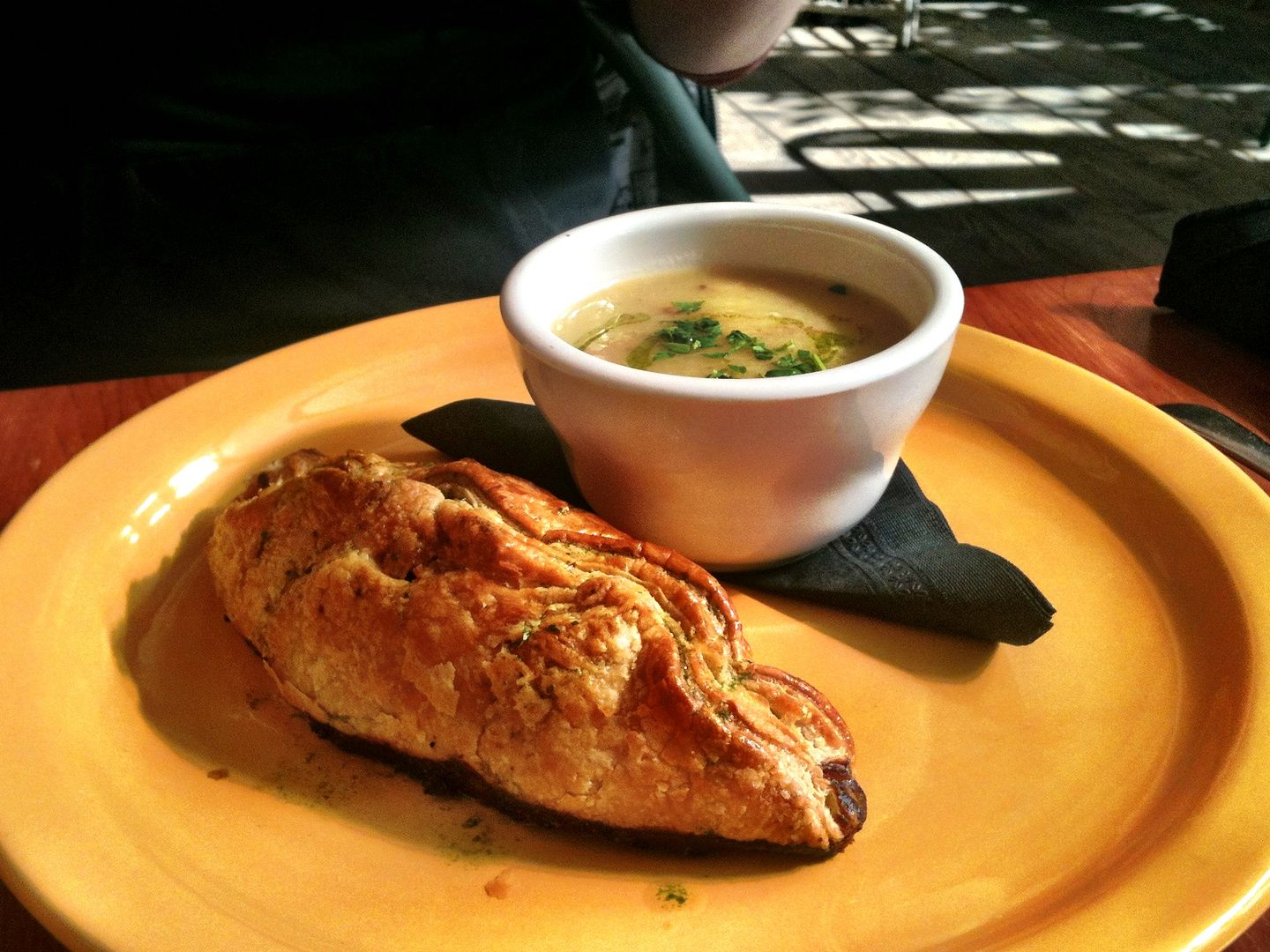 I had a breakfast pizza topped with local chorizo and bacon and a poached egg. It was fantastic.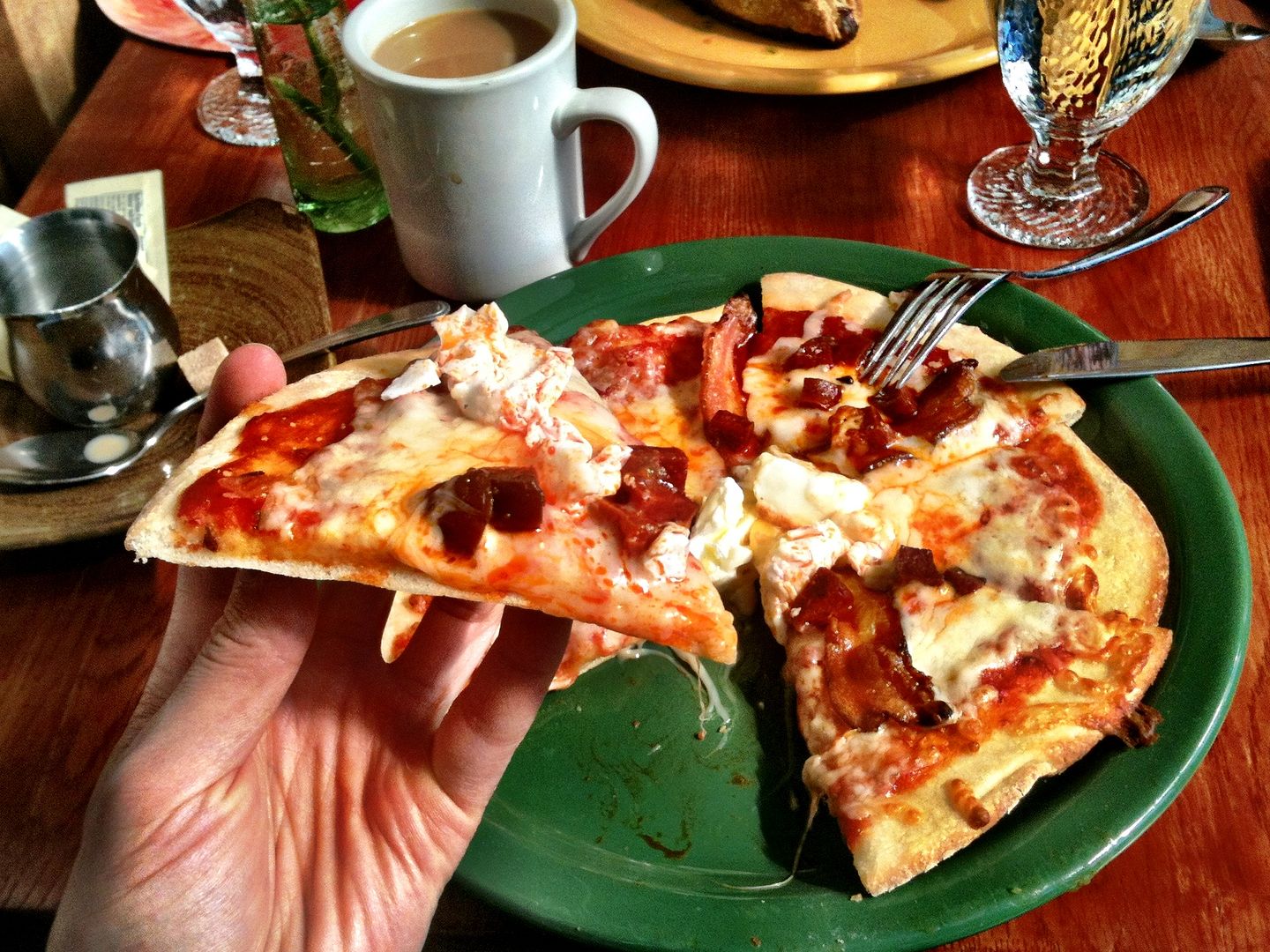 Then we took a self-guided tour of the orchard and property. Due to our combined inability to read a map properly, we got confused about where to start and ended up wandering in aimless circles for a few minutes, until we were approached by someone who worked there and sent in the right direction. A few minutes later, while watching a video about the cider-making process, we discovered that it was one of the owners who had given us directions.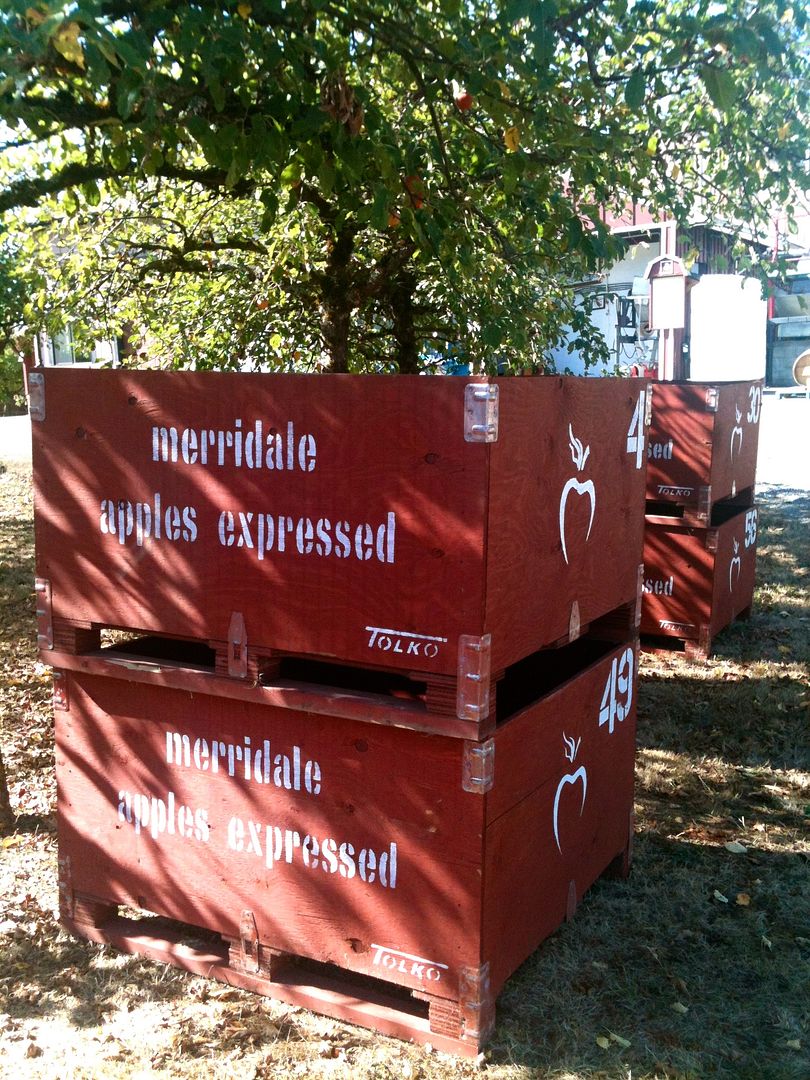 We went through the cider house and distillery, where the apple juice magically turns into cider and other wonderful things. Merridale keeps their process fairly natural, and I was impressed by how low-tech it is: apple juice + time = cider. There's obviously just a few other things thrown into that equation as well (you know, like the science of proper fermentation), but like most good things, they keep it simple. Another cool thing about Merridale's cider is that even once bottled, it is still living – that is, fermenting, but the fermentation is controlled and the cider kept at peak flavour through refrigeration.
And then we saw this dog hanging out on the roof: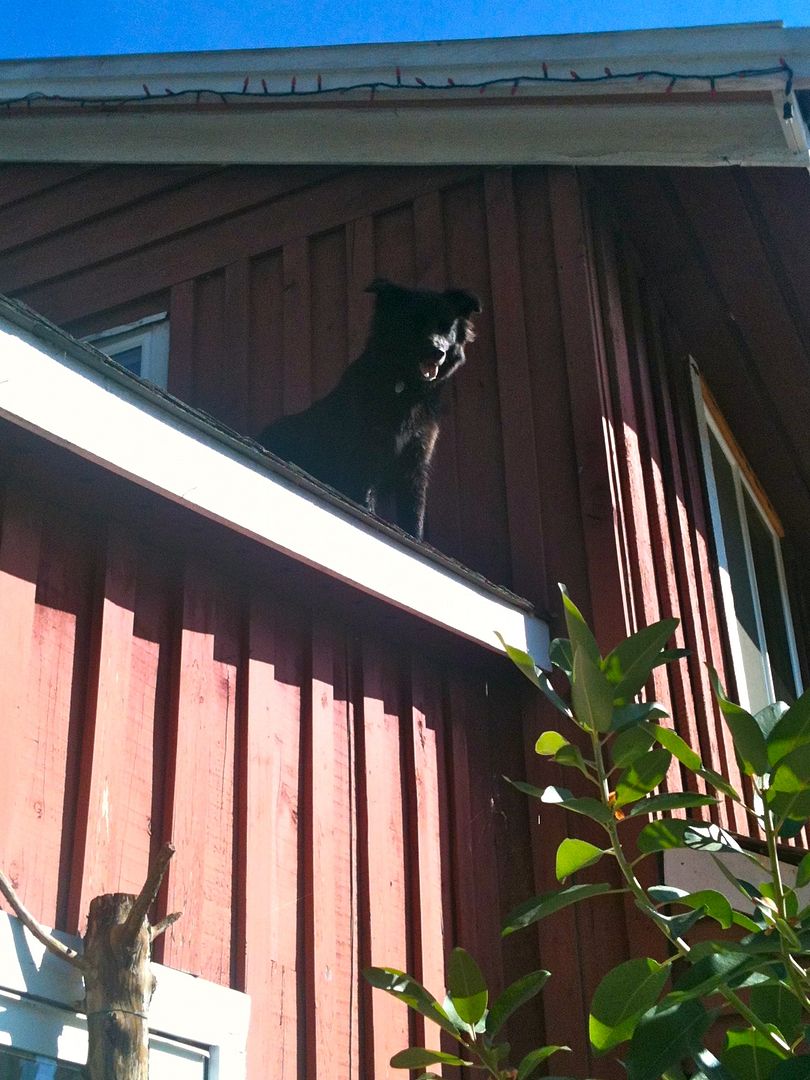 We continued with a walk around the perimeter of the property, which took us down to a very picturesque little pond and all around the edge of the apple orchard.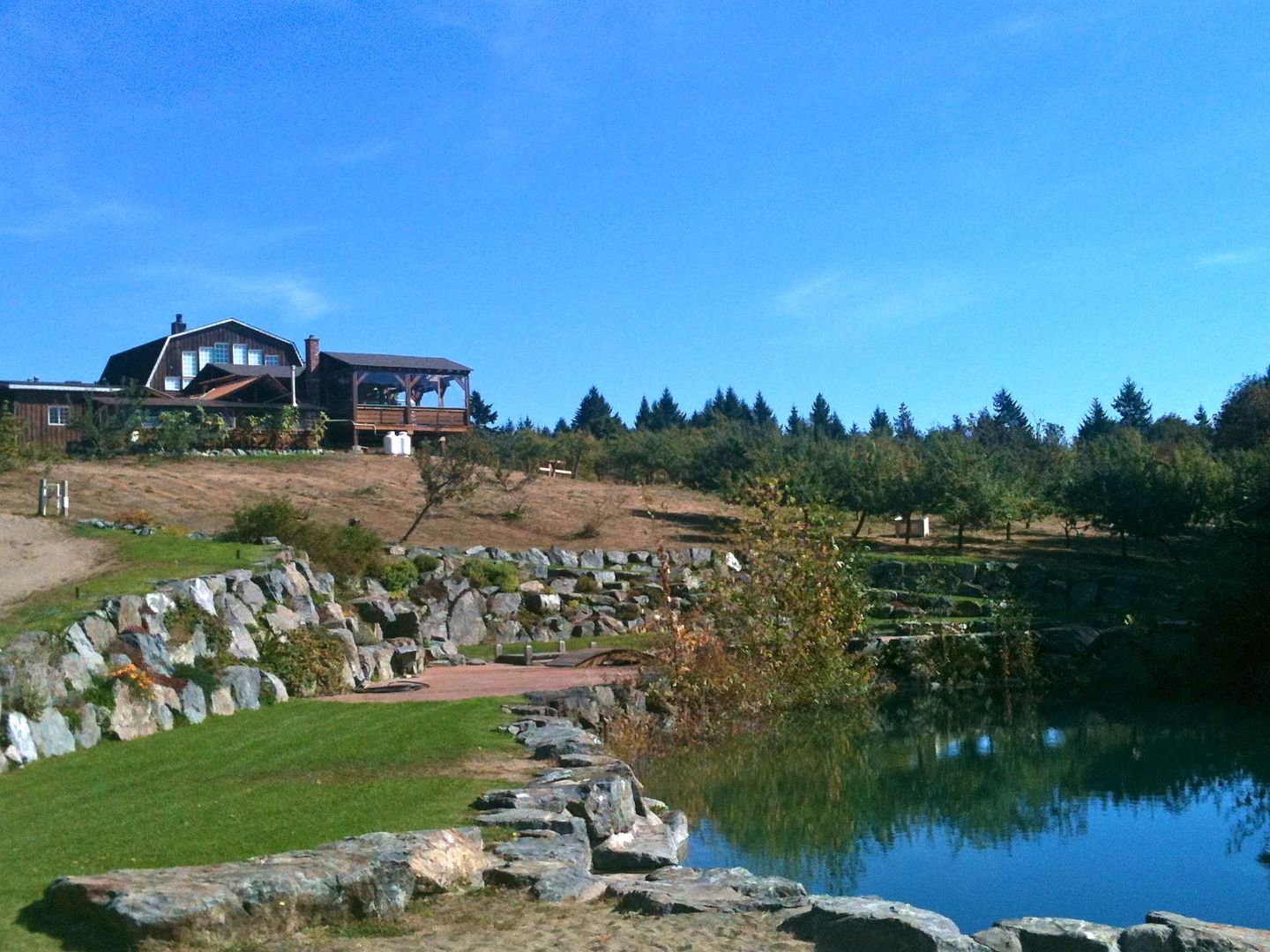 Obviously, there were lots and lots of apples – the sheer variety grown is pretty astounding! (Recommended reading/viewing on the subject of apples: The Botany of Desire – a book by Michael Pollan (my hero) which has also been made into a PBS documentary (available on Netflicks in Canada). Among other things, it discusses the history of the apple in America, which is essentially the history of apple cider and is pretty intertwined with the history of the US, and it is fascinating. Seriously. Go read it/watch it right now!).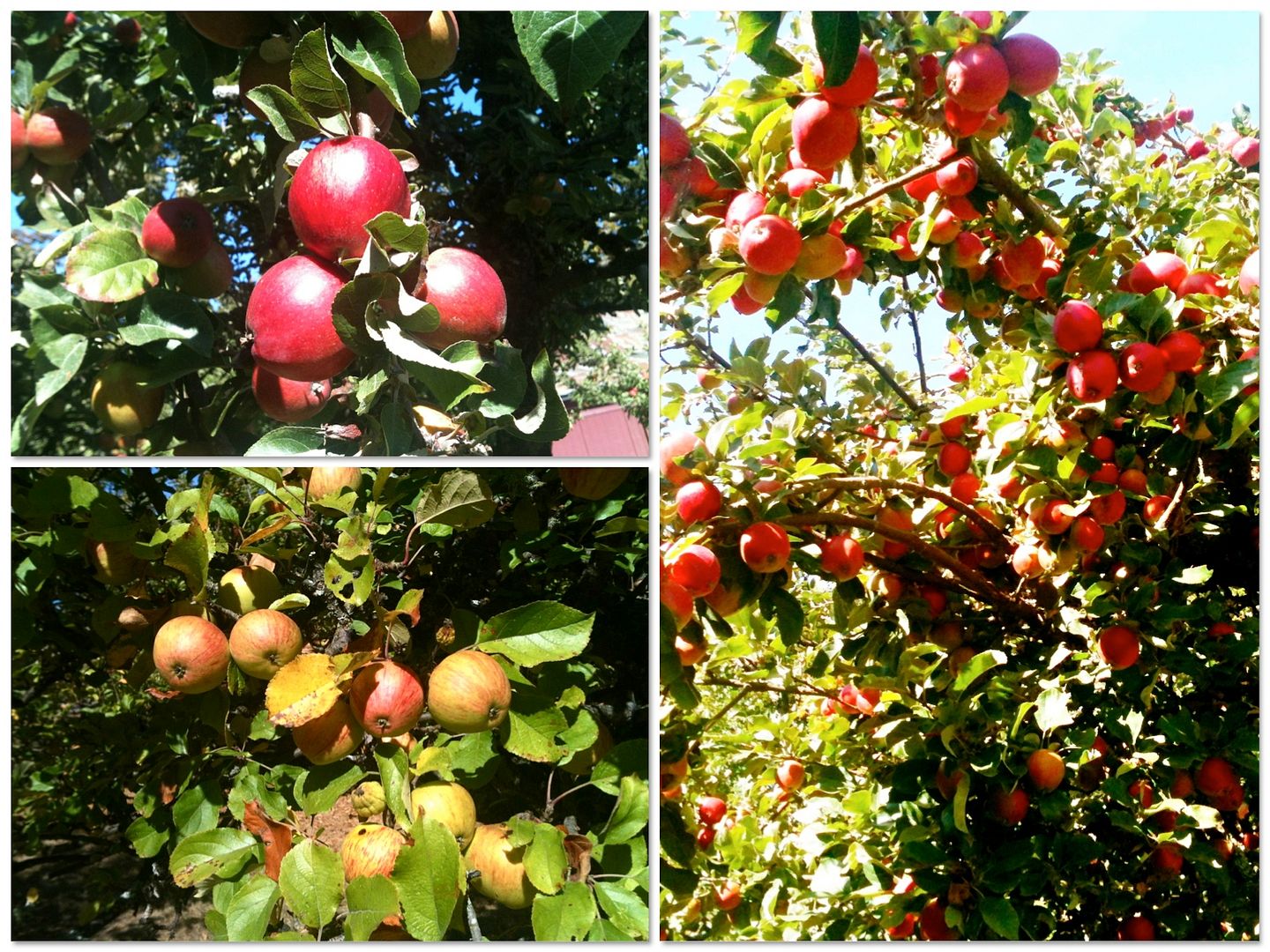 As we were walking along this very autumnal-feeling pathway, we disturbed a Great Horned Owl, who flew ahead of us from tree to tree for several minutes on totally silent wings.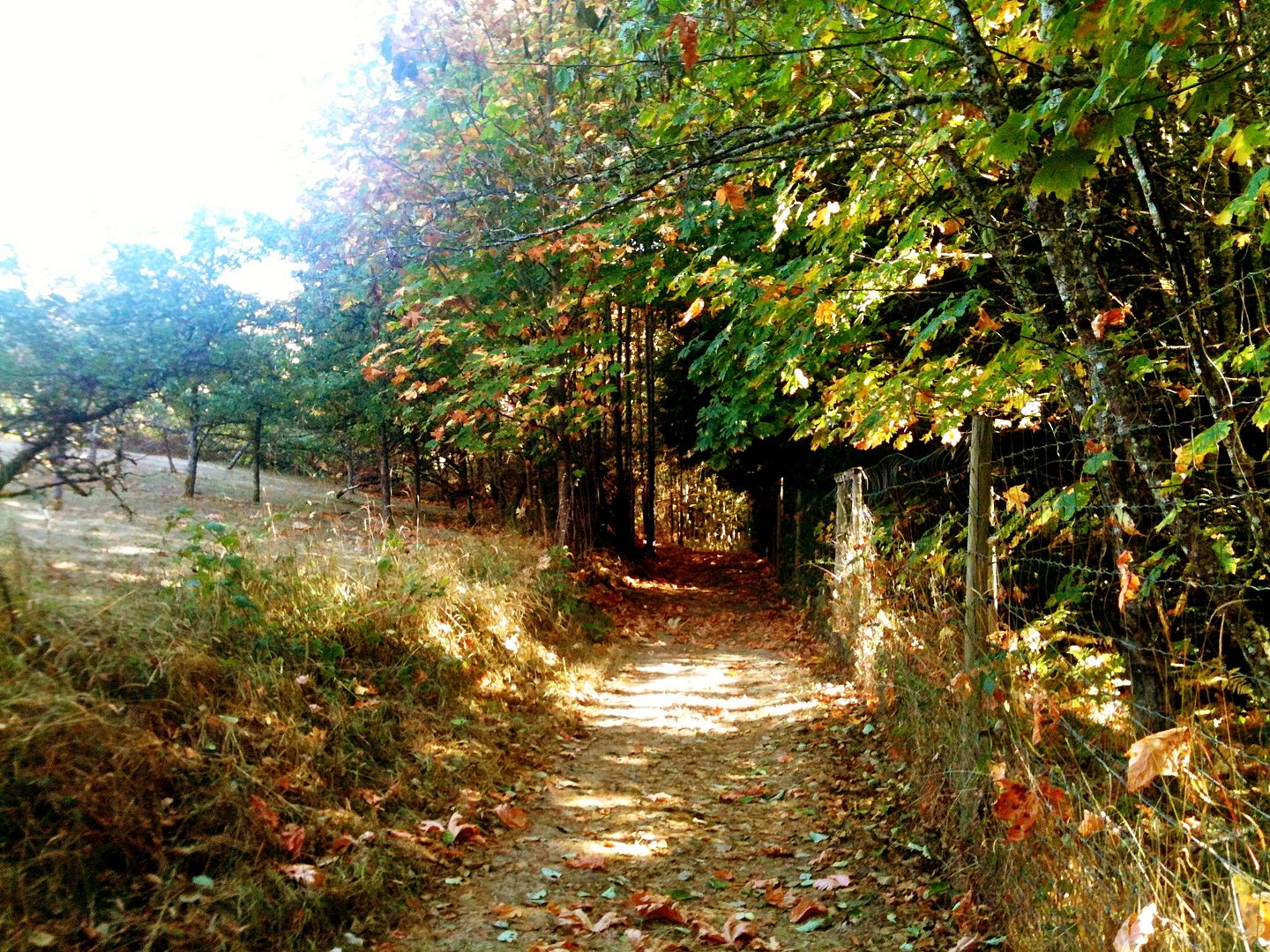 Unfortunately the only owl pictures I managed to take feature a grey blob in a tree. But I did manage to take pictures of the cute little faerie "settlements" all over the property: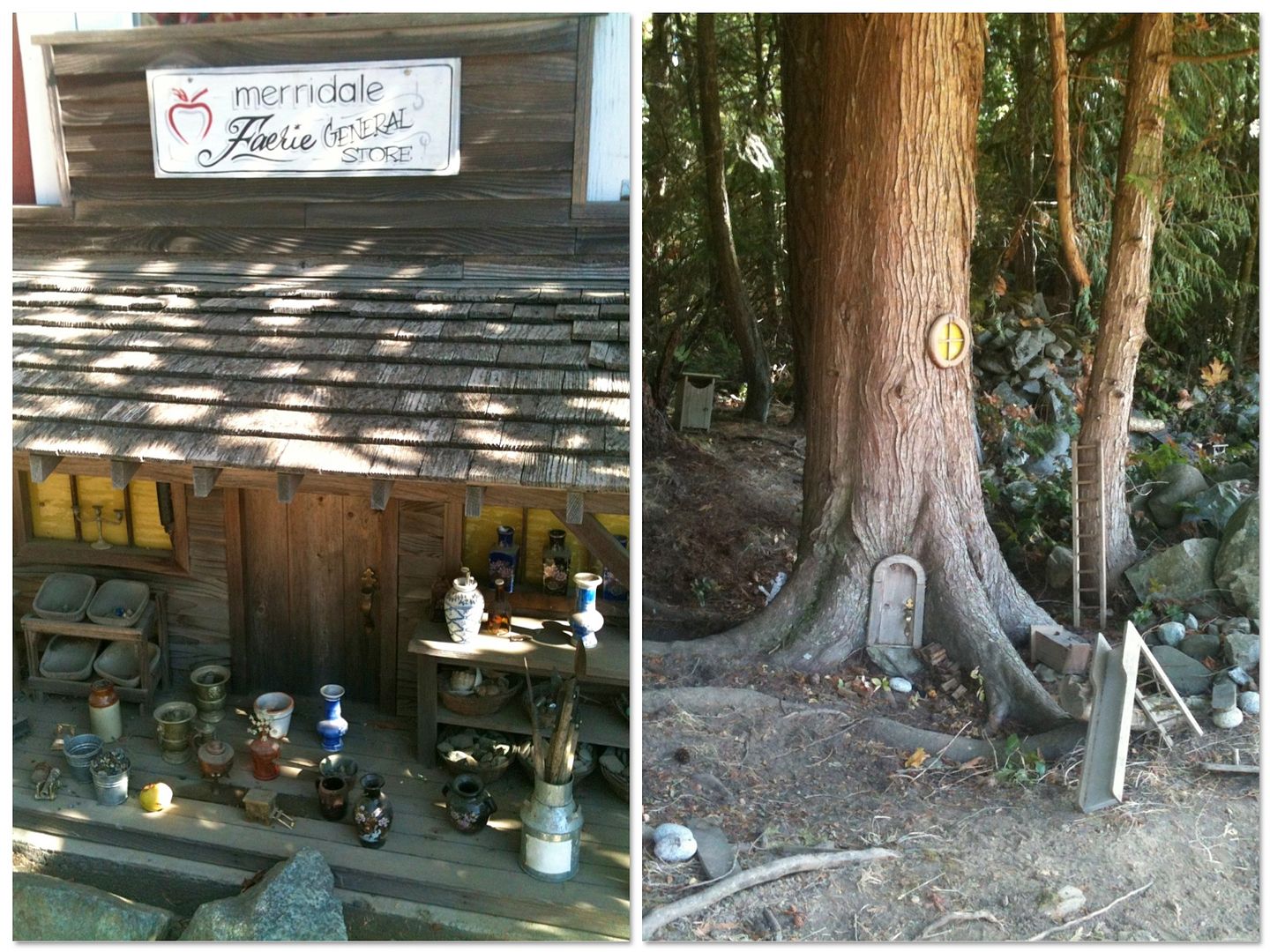 After the self-guided tour, we went back into the cidery for the all-important cider tasting, which cost us each a small donation to a local charity. We tasted six of their seven cider varieties, plus their Pomme Oh! apple brandy and new Frizz Vodka, which is a lightly carbonated vodka made of fruit alcohol rather than grain alcohol. We had a wonderfully informative hostess who told us all kinds of interesting things about cider, most of which I of course can't remember anymore because, well, I was doing a very thorough job of tasting.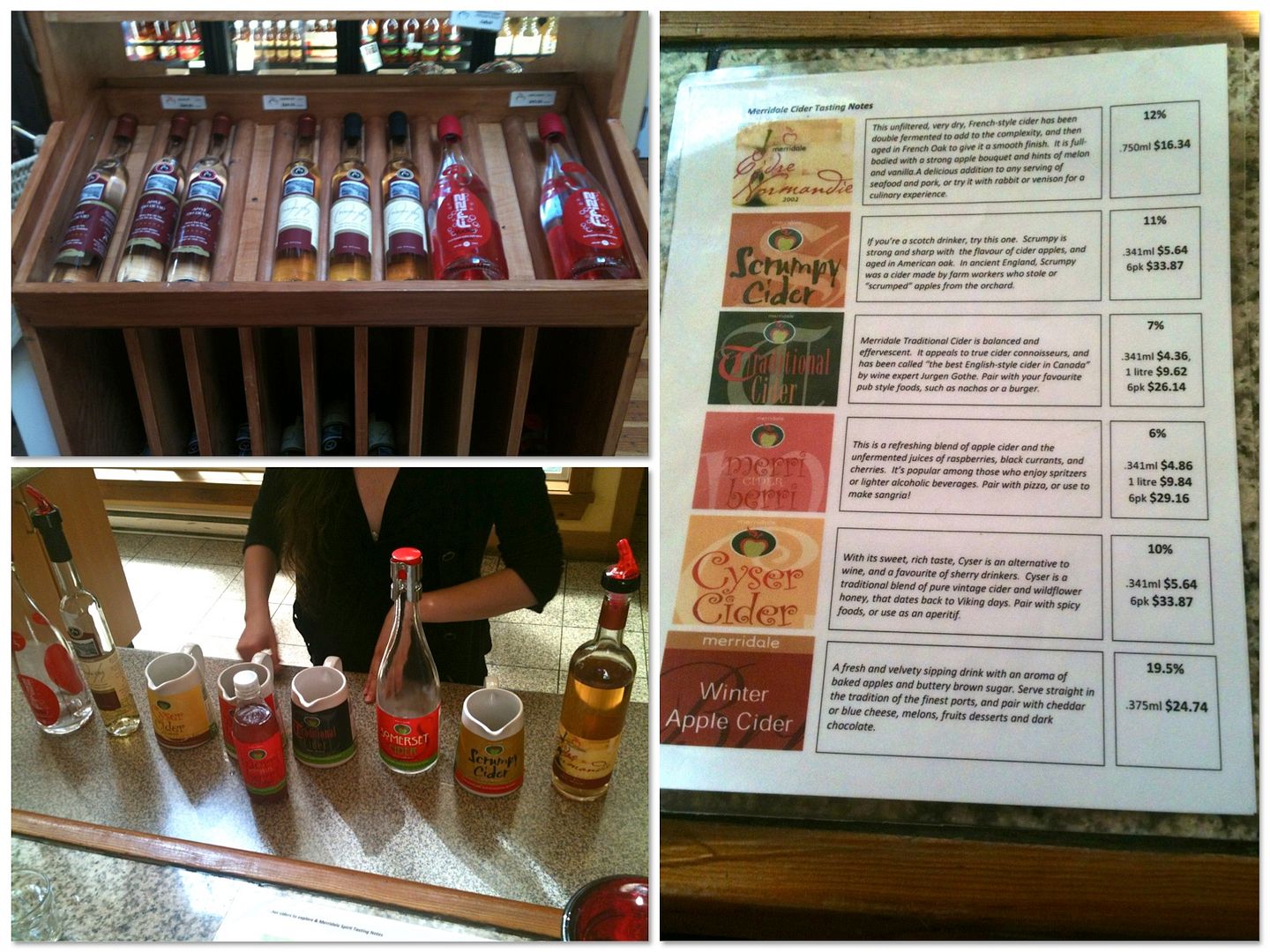 Then we headed back into the restaurant for some dessert and more cider (and, incidentally, were seated by the other owner – it was pretty cool to see both owners present, running their business and interacting with the public). I chose a Somerset Splash cocktail (dry, champagne-style cider and fortified Winter Apple Cider) and a decadent maple tart for dessert.
Lynette had apple pie (impossible not to have apple pie on the menu) and a tasting flight of three fortified beverages – Winter Apple, Pomme Oh! and a local dessert wine.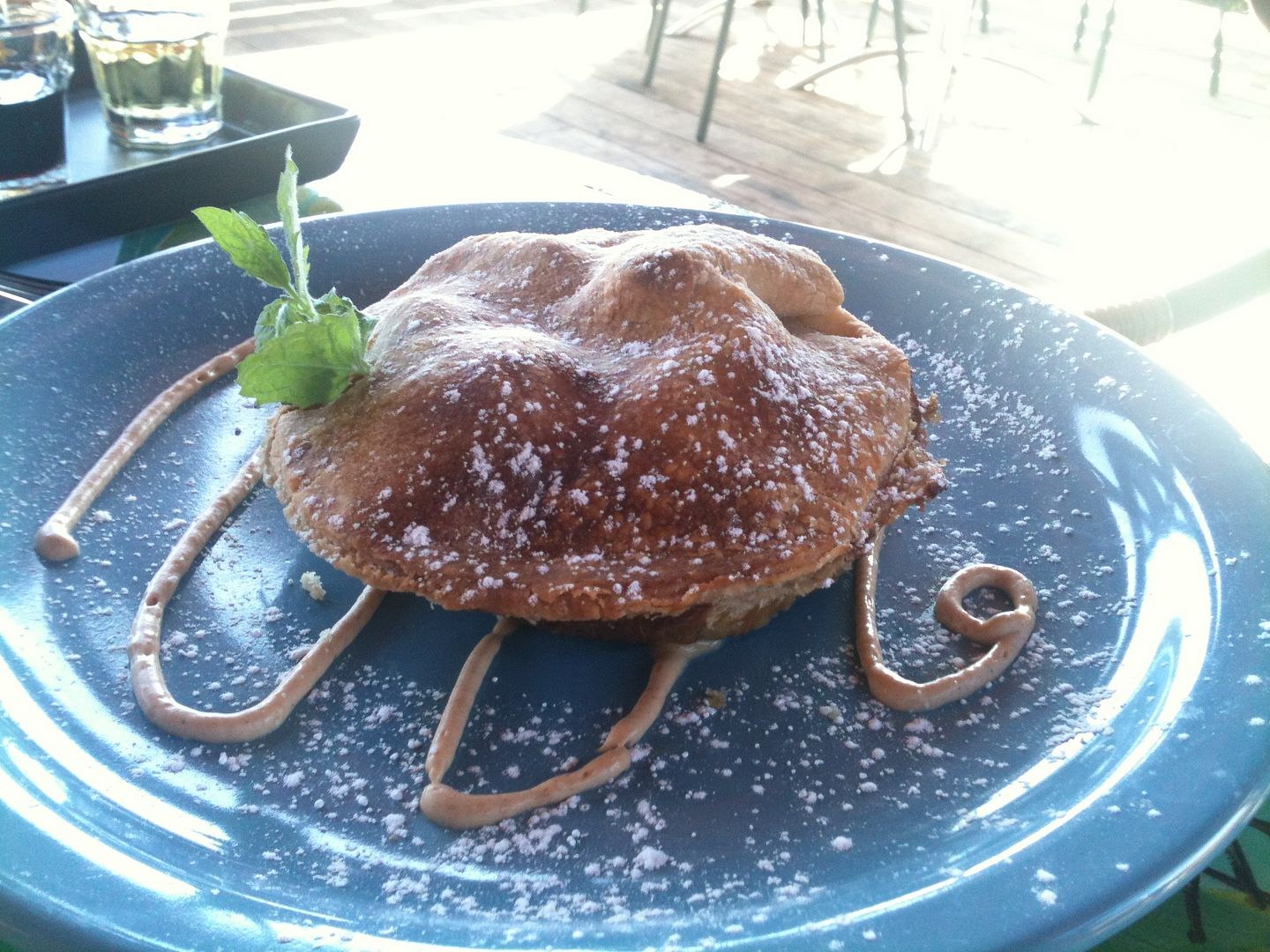 This was a fantastic way to spend a day, and I'm looking forward to going again – definitely a good place to take visitors, or just to enjoy a bit of a vacation from everyday life while sipping on some delicious cider.