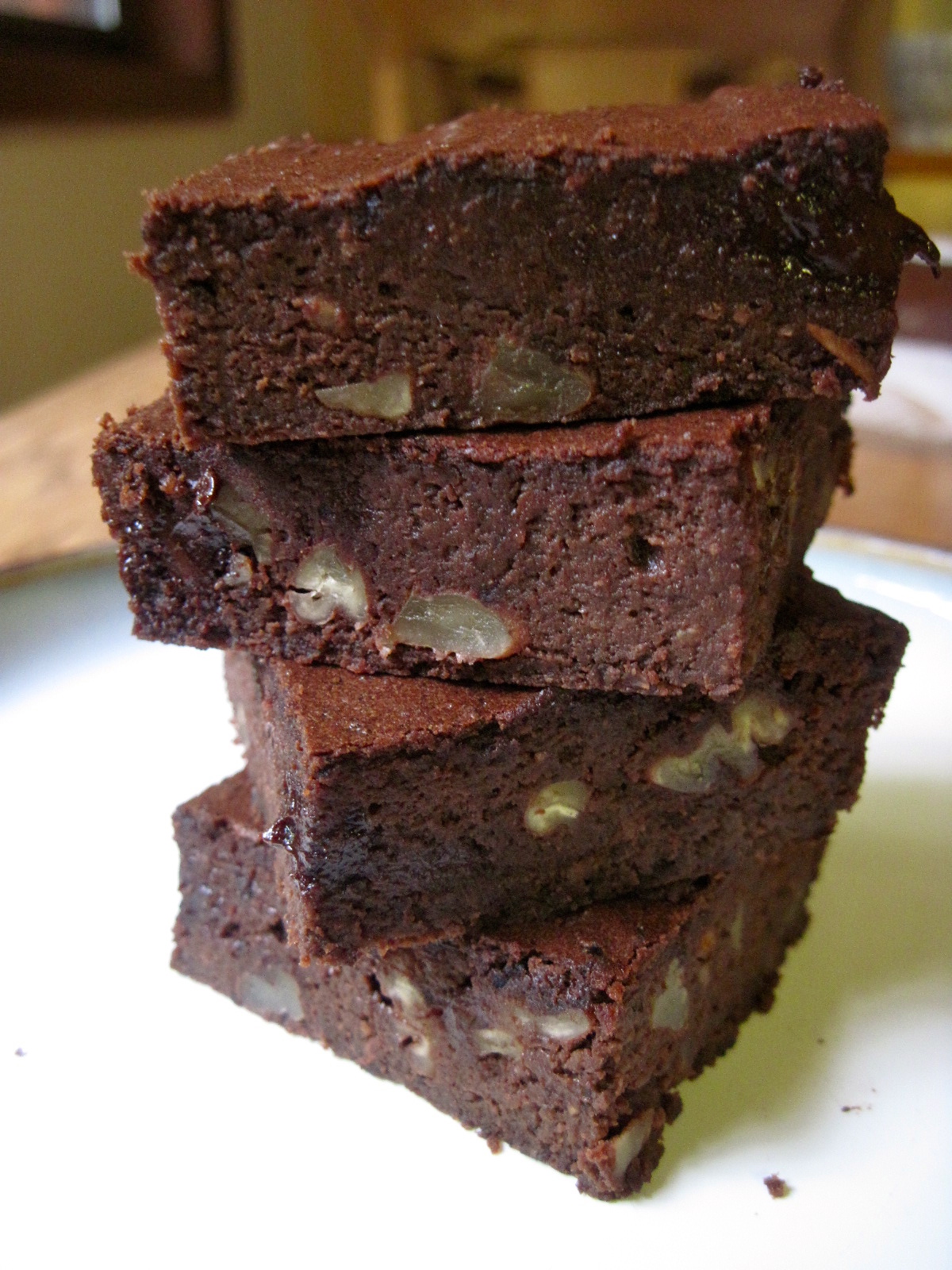 These have been on my "to-make" list for a long time since first seeing the recipe on 101 Cookbooks. Black beans in brownies? How could you not be intrigued?
Once I actually read the recipe through, I realized that it included agave syrup, which I didn't have – but I remembered seeing a version using brown sugar on Christina's beautiful blog De La Casa. The only changes I would make to the recipe for next time are to add a little bit more sugar (I like my brownies bittersweet, but I felt these could be just a little sweeter) and to toast the pecans to keep them crunchy and enhance their flavour.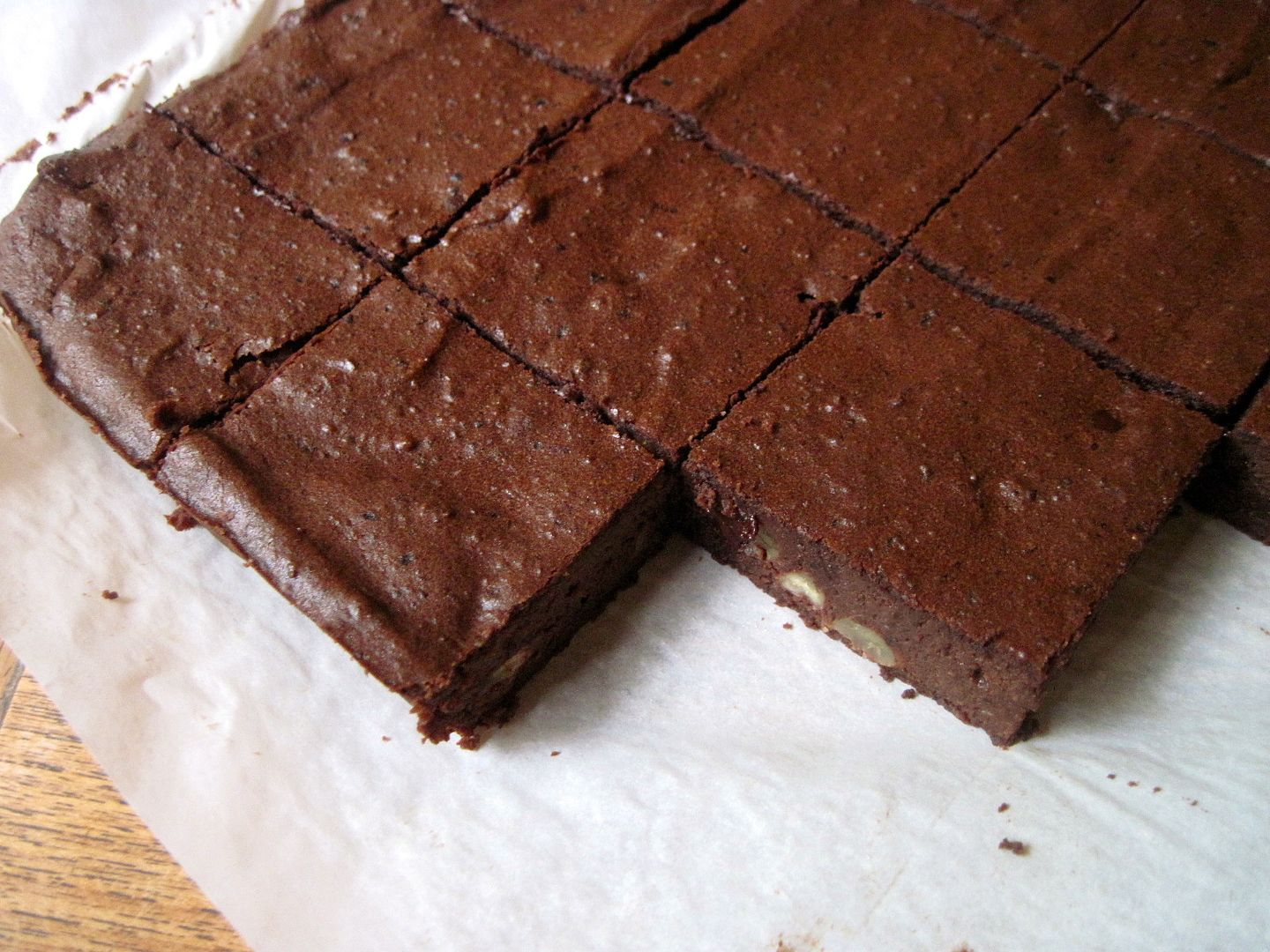 For real though, these brownies are good. And not in an "I'm-just-saying-that-so-I-can-feel good-about-eating-them" way – they are actually really decent brownies. They are deeply chocolatey and taste absolutely nothing like beans. Seriously, I knew they were in there and I was trying my best to detect them – but I couldn't.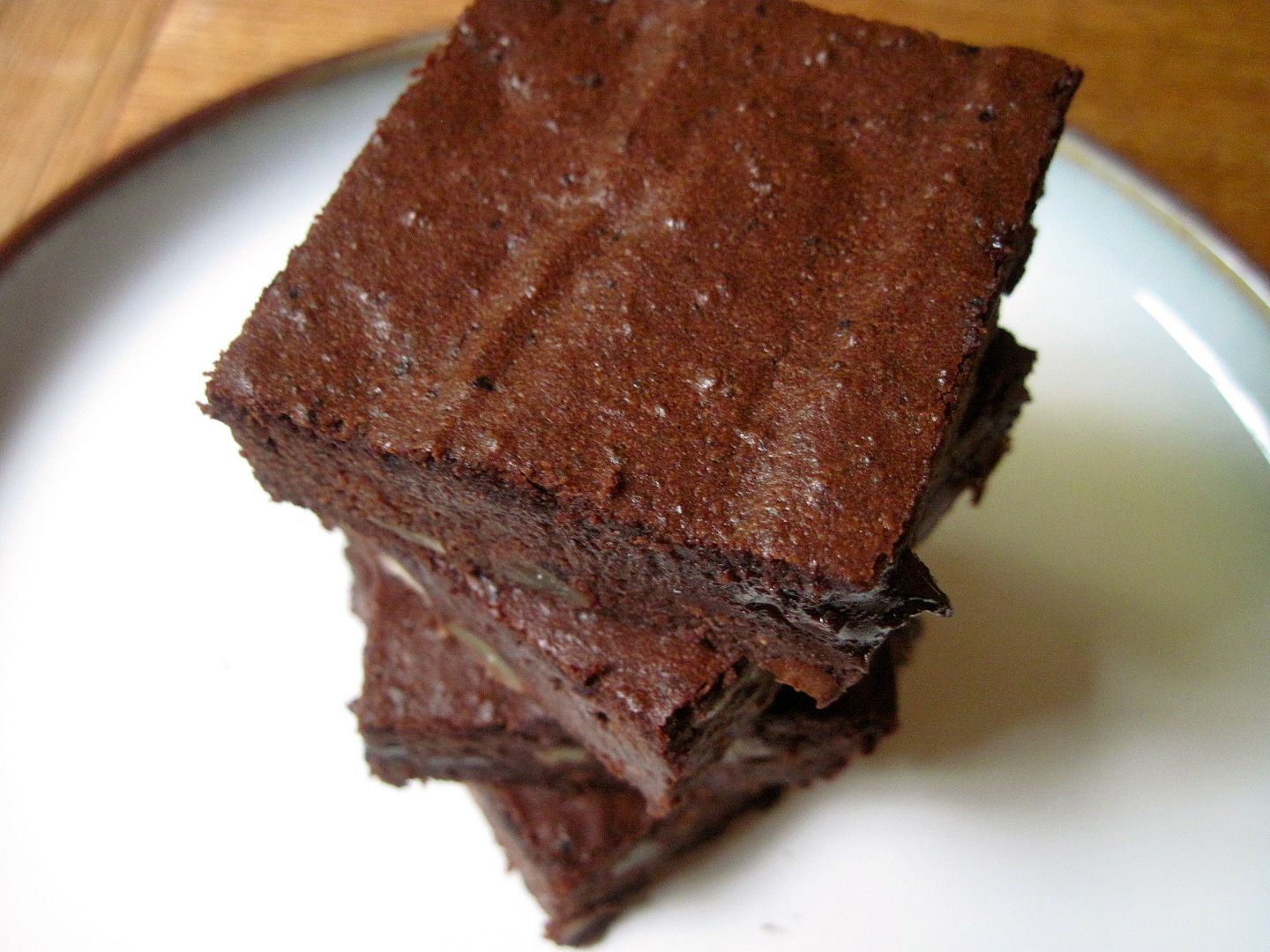 The trick, I think, is rinsing the beans very very well and then puréeing the heck out of them in the food processor. Then you add lots of chocolate, lots of butter, a little coffee, some eggs and some sugar, and quite honestly at that point the batter smelled so good that I was licking it off my fingers, with absolutely no trace of beany taste.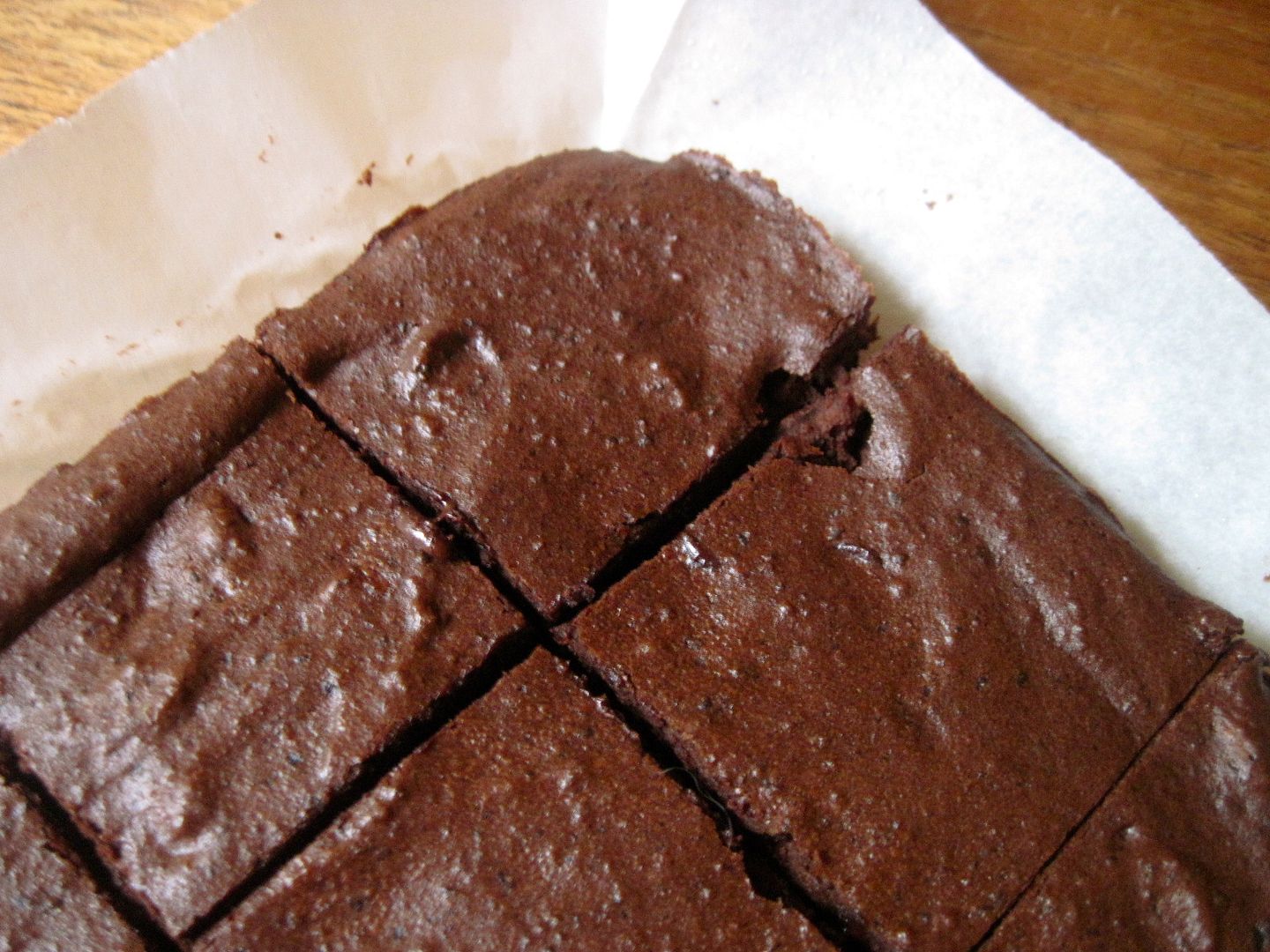 Once they were baked, they had a dense, almost creamy texture – not unlike the texture of regular brownies that I have tasted – and they seemed to get better with age: the next day, the flavours had melded and they were even more delicious, and, other than the chocolate and butter and sugar, totally guilt-free! 😉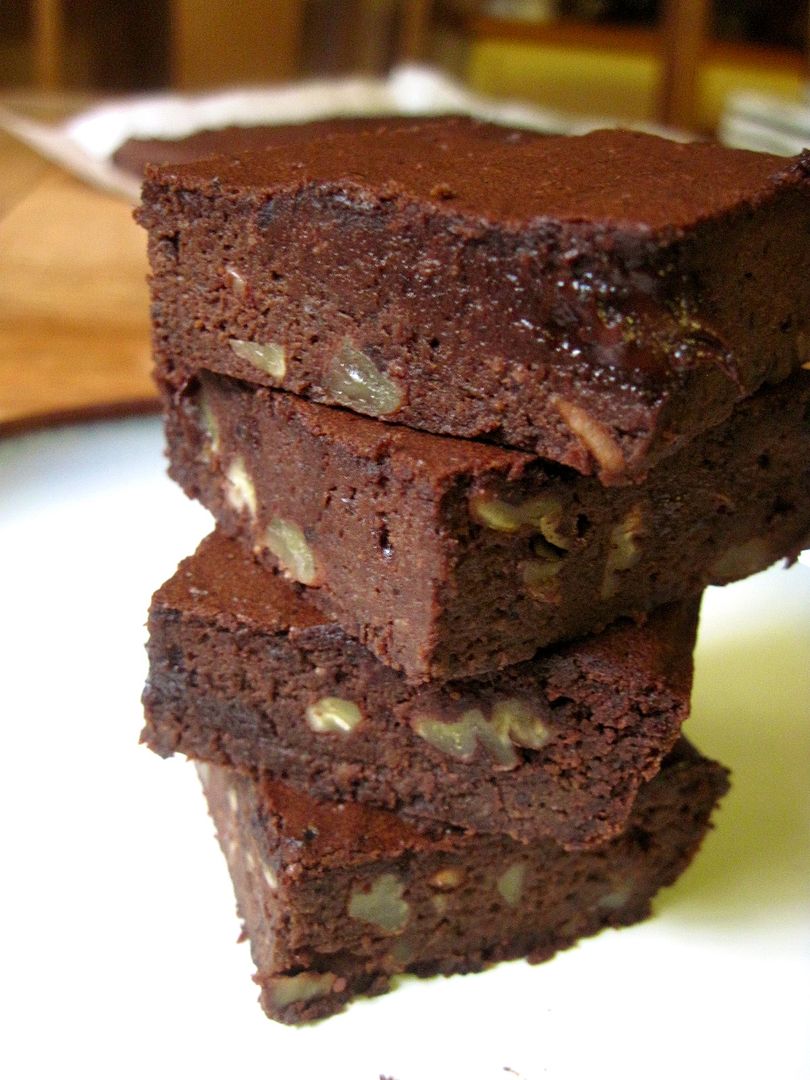 Black Bean Brownies
Adapted from De La Casa and 101 Cookbooks. Makes one 9″ x 13″ pan of brownies (that just so happen to be gluten-free. Two gluten-free baking posts in a month – I swear that is just a coincidence!).
Preheat the oven to 325˚F. Line a 9″ x 13″ pan with parchment paper and grease it or spray with baking spray. Set aside.
In a microwave-safe bowl, combine:
4 oz unsweetened chocolate
3/4 cup unsalted butter, cubed
Microwave in 30 second intervals, stirring after each, until melted and smooth. Stir in:
1 tbsp instant coffee granules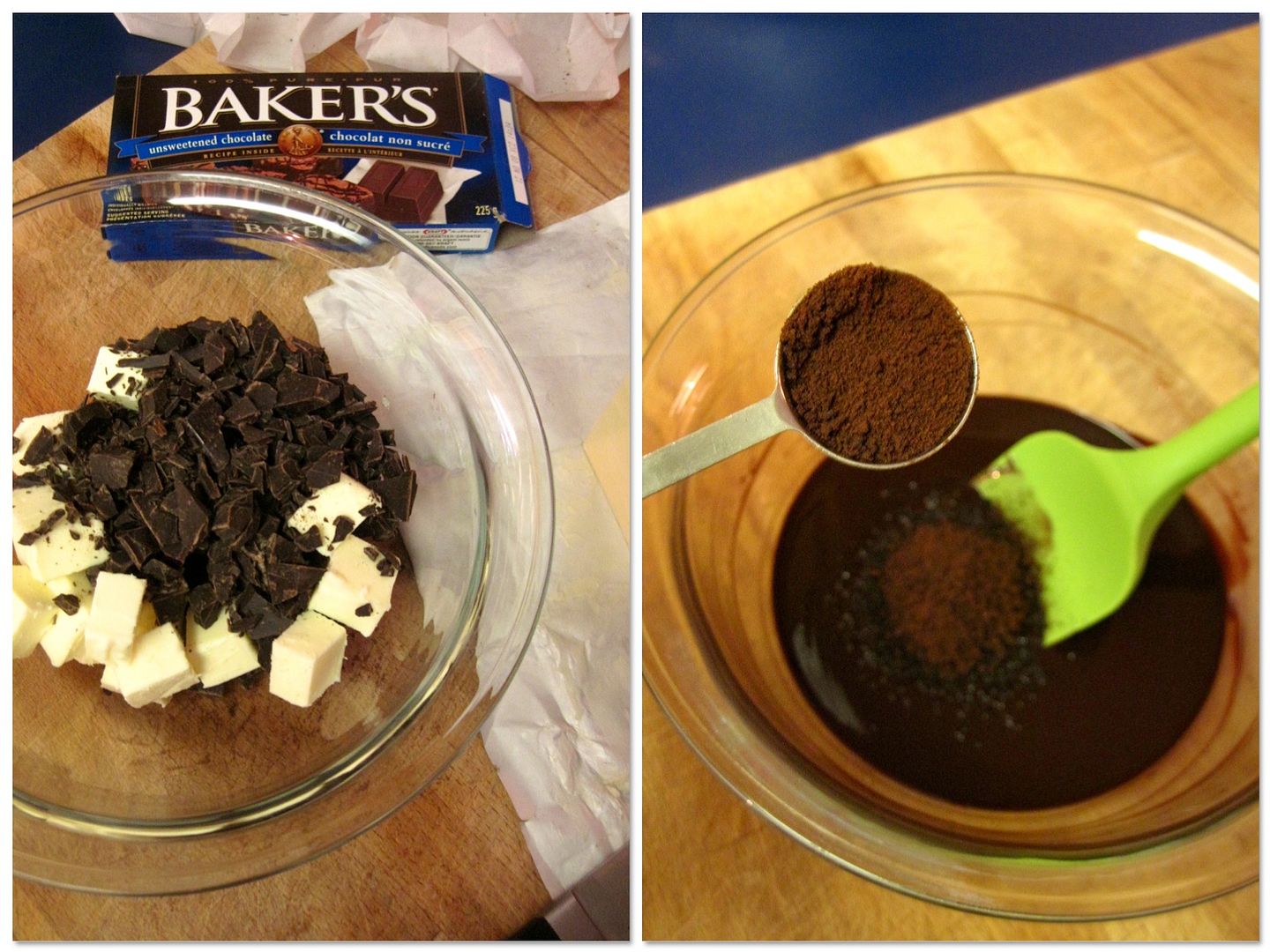 Pour the chocolate mixture into the bowl of a food processor, along with:
2 cups of cooked black beans, very well rinsed and drained (canned is fine – that's one 540 ml can)
1/2 cup toasted pecans, roughly chopped
Process the mixture until very very well puréed – there should be absolutely no trace of beans. Make sure you scrape down the sides of the bowl with a spatula a few times so that everything gets puréed.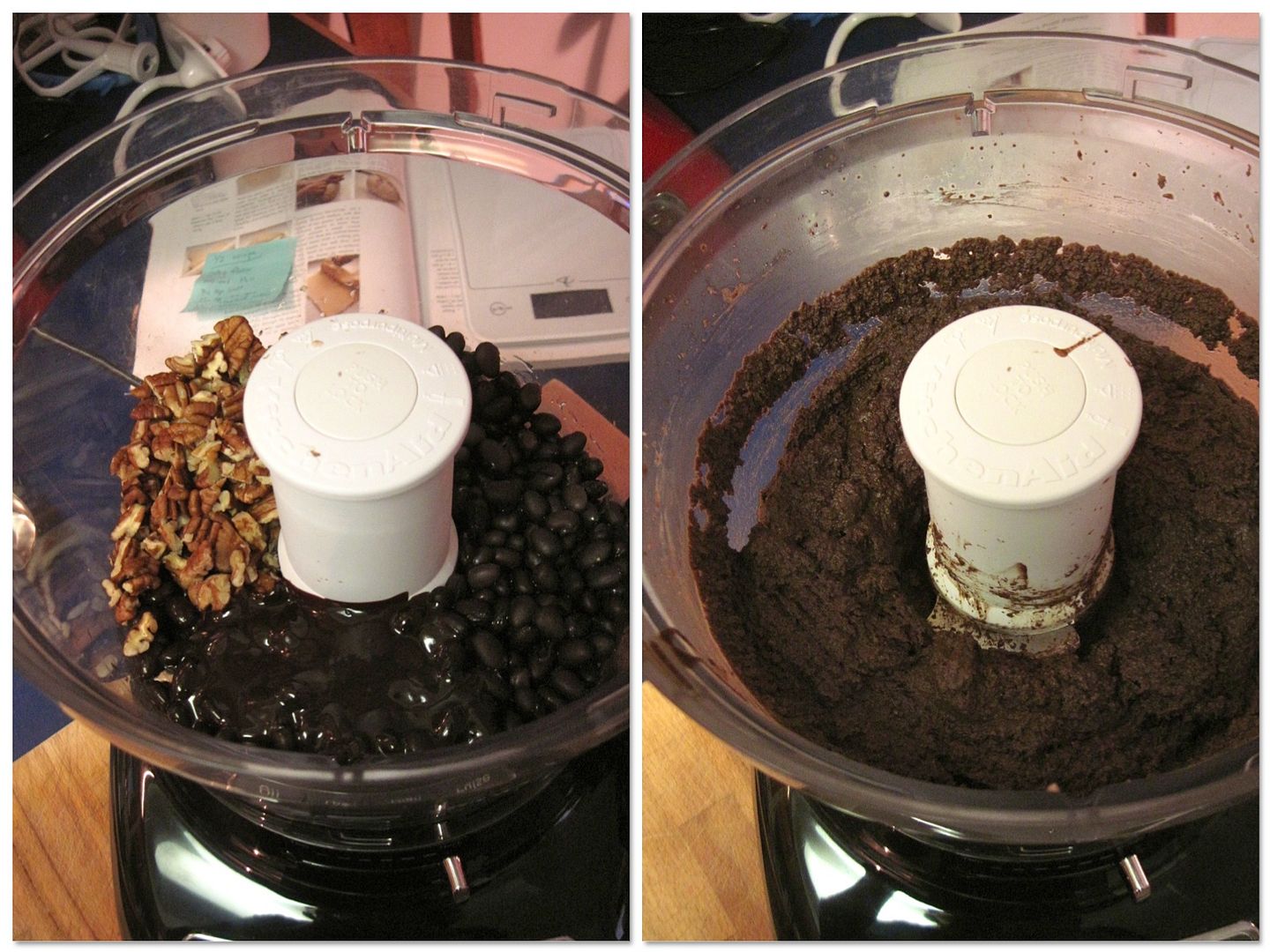 Meanwhile, in a large bowl, combine:
4 eggs
1 tsp vanilla extract
3/4 – 1 cup packed brown sugar (the larger amount still won't make the brownies super sweet)
1/4 tsp sea salt
Beat vigorously until foamy and slightly thickened. I think I gave myself tendonitis doing this by hand with a whisk – a handheld mixer would be useful here!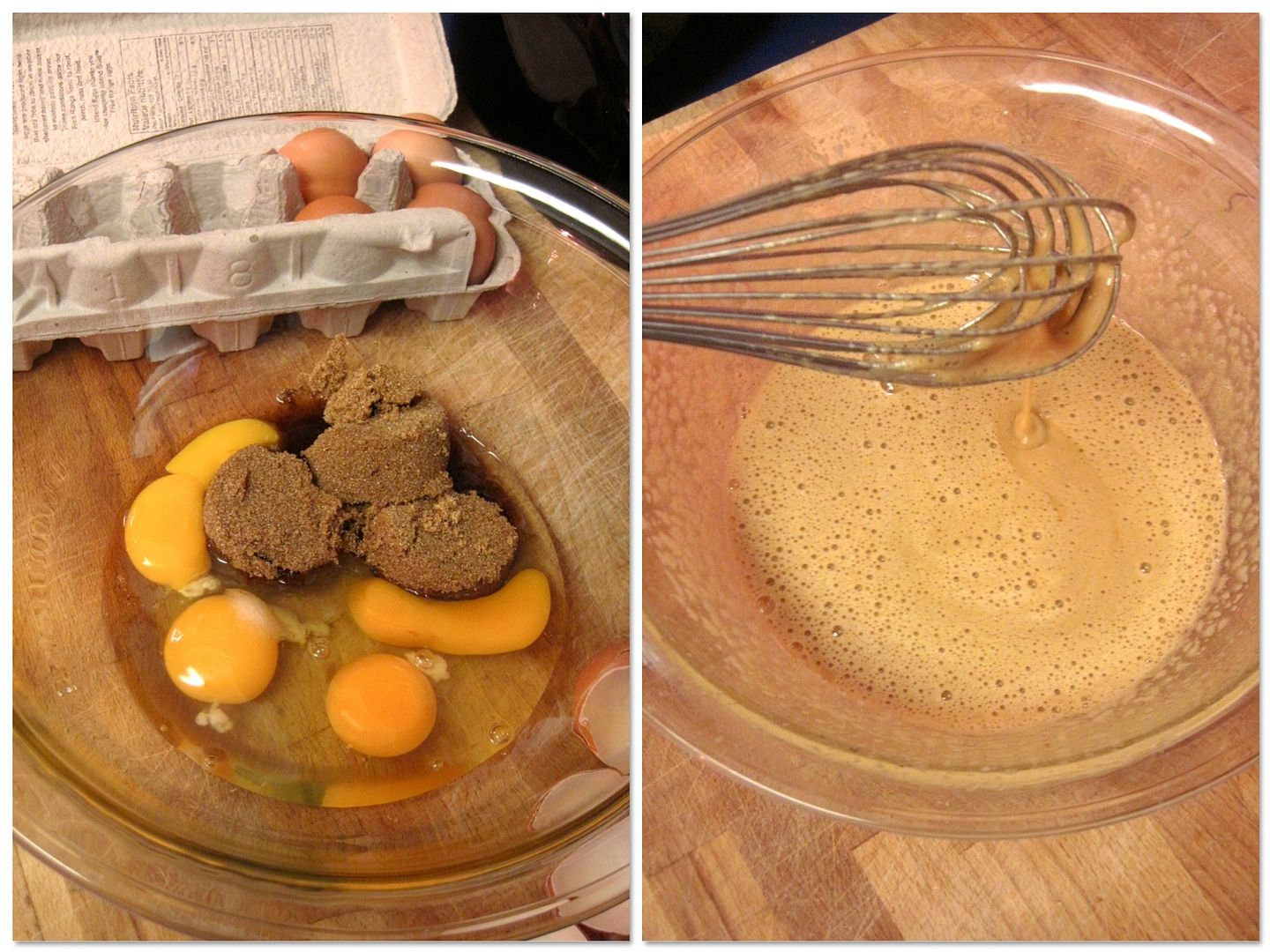 Pour the egg mixture into the chocolate-bean mixture and process until well-blended, scraping down the sides a few times to ensure it is all mixed together. Pour the chocolate batter back into the egg bowl and stir in:
1/2 cup chocolate chips or chopped semi-sweet chocolate
1/2 toasted pecans, roughly chopped
Pour the batter into the prepared pan and spread evenly.
Bake in the preheated 325˚F oven for 30 – 40 minutes, until set in the middle and just slightly puffed around the edges. Let cool in the pan, then remove and cut into 24 squares. Store in an airtight container at room temperature for up to 3 days – any longer and they should be kept in the fridge.