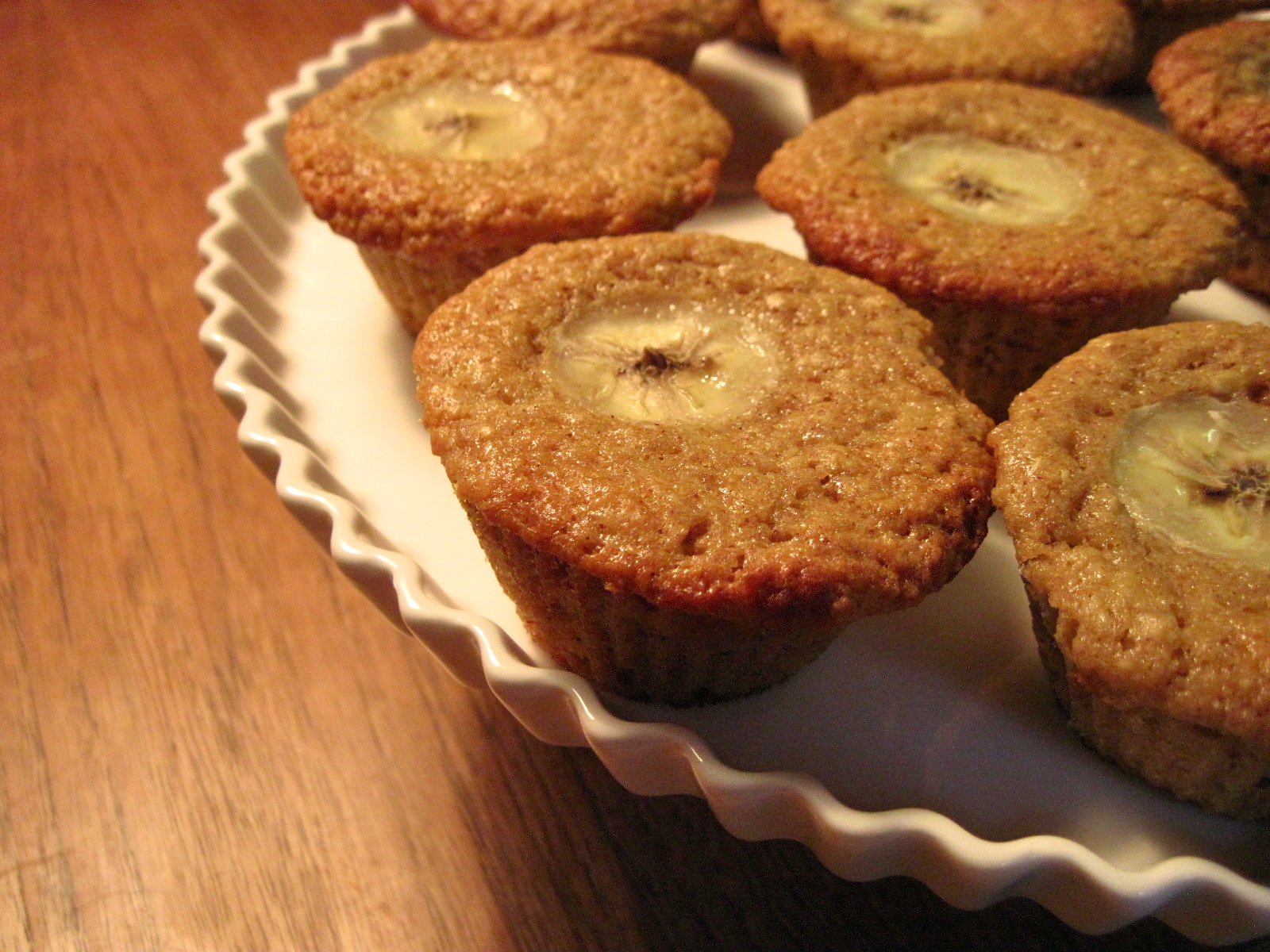 On weekdays I leave the house before 7 am to commute to work, and while I used to favour some kind of egg-and-toast combination for breakfast, I simply don't have the time to coordinate that kind of thing anymore before rushing out the door. Toast and jam just weren't cutting it – I needed something with a little more nutritional oopmh to start my day. I've been reading Christina's recent nutrient–packed muffin posts with great interest, and prompted by several rapidly blackening and fruit fly-attracting bananas in my fruit bowl, I came up with these bad boys. I added (quite a lot of) whey protein powder, and used oats (blended in a food processor) and rice flour so they just so happen to be gluten-free (which was a happy coincidence, as my wheat-free Aunt was visiting when I made them). And with only 1/3 of a cup of sugar for 16 muffins, I can honestly say these are probably the healthiest baked good that has come out of my kitchen in, well, a long time.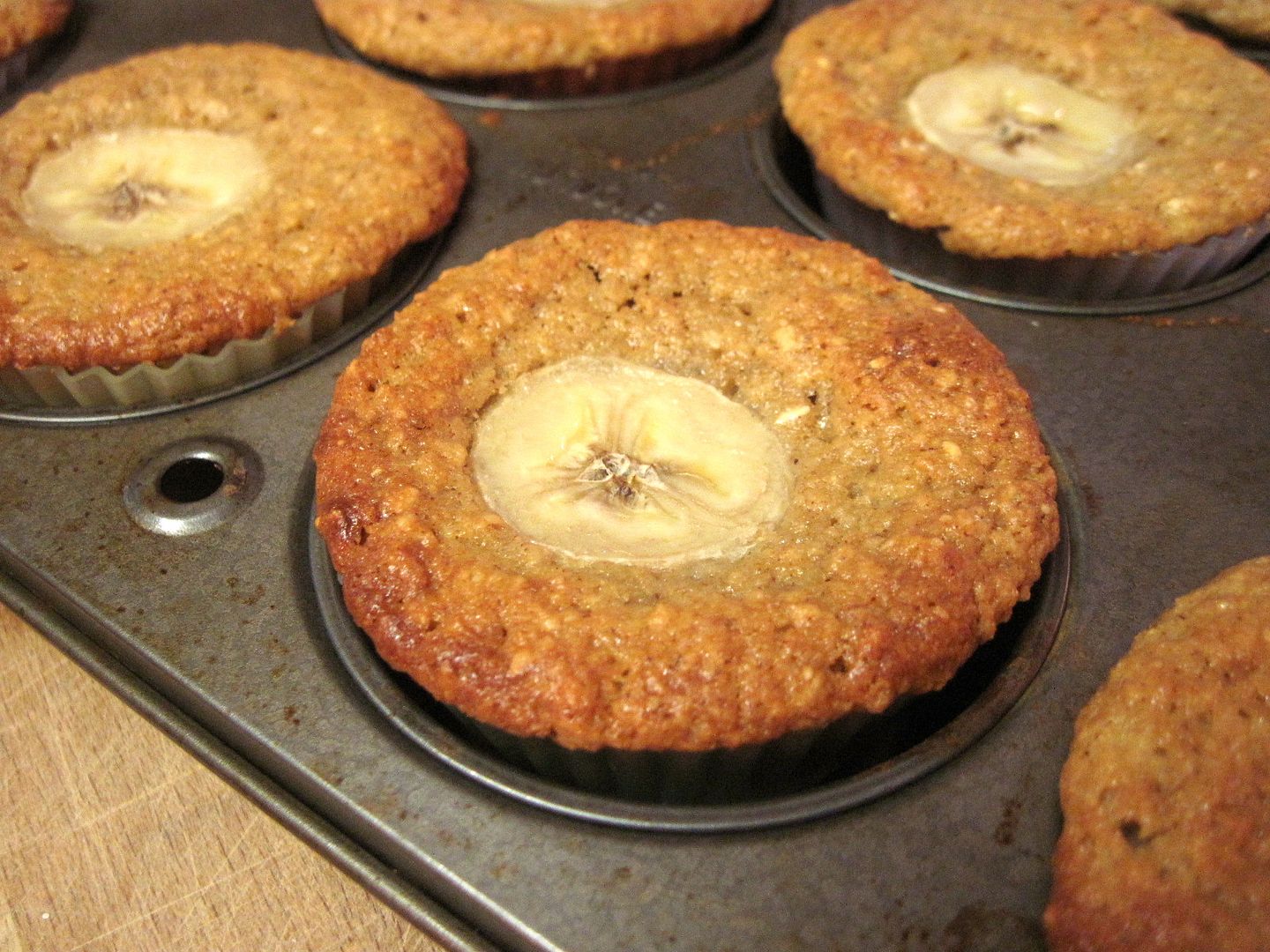 But don't be thinking they taste all healthy and crunchy-granola. Kind of the opposite, actually. Sure, they're a bit flat-looking, but they are moist and actually have a pretty nice texture, and the bananas add a generous amount of natural sweetness. As Nate was packing a few into his lunchbox one morning, I mentioned that they were gluten-free and only contained a little bit of sugar, to which he responded, "Well you don't have to ruin them for me!". I take that to mean that their healthfulness was undetectable to the uninformed. 😉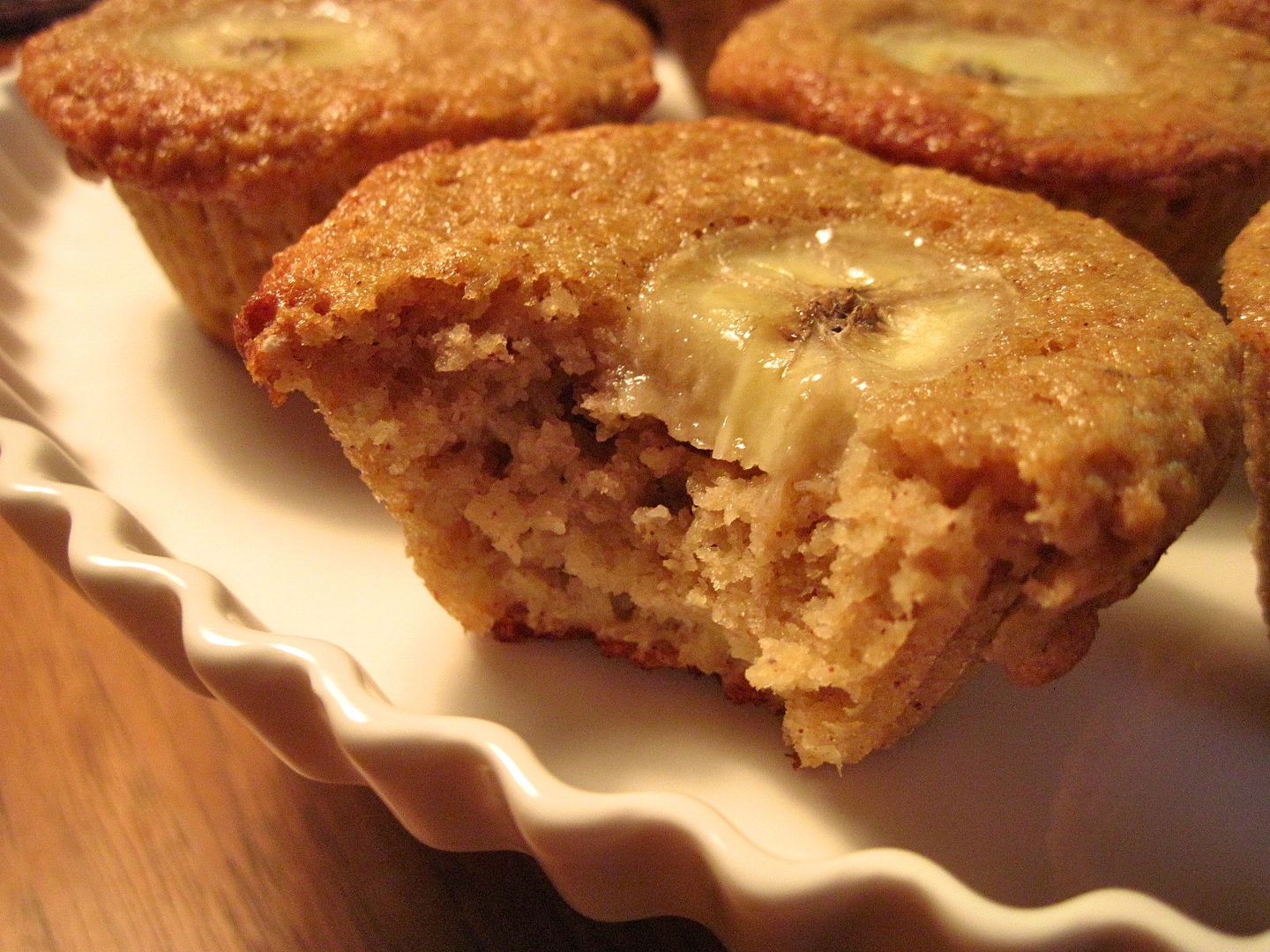 Gluten-Free Banana Protein Muffins
Adapted from Veggies & Me. I used whey protein powder, but I think any kind of unsweetened protein powder could be used instead. Try it and let me know! Makes about 16 muffins.

Preheat the oven to 350˚F. Line a muffin tin with paper liners, or grease the muffin cups with coconut oil. Set aside.
In a food processor, pulse until well-blended and pulverized:
1 cup rolled oats (or use 1 cup oat flour)

Place in a bowl along with:
1 cup brown rice flour
1 cup whey protein powder (or other unflavoured/unsweetened protein powder of your choice)
4 tsp baking powder
1 tsp ground cinnamon
1/3 cup brown sugar
Whisk to combine.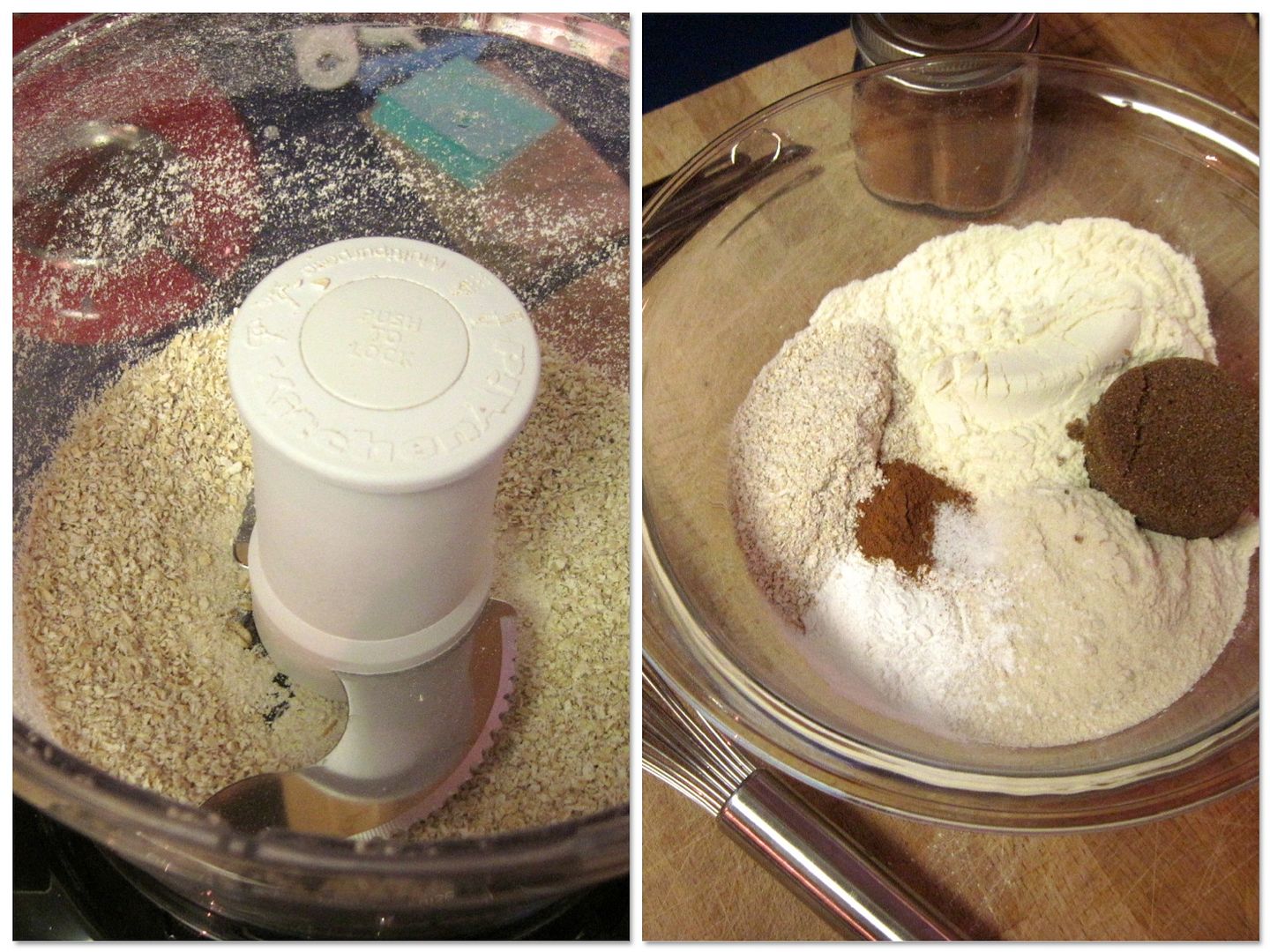 In a small bowl, mash:
2 very ripe bananas
Mix in:
3/4 cup milk (dairy, soy, almond…)
2 eggs
50 grams coconut oil, melted and cooled
1 tsp vanilla extract
Make a well in the dry ingredients and pour in the banana mixture. Fold gently with a spatula until only a few lumps remain – the batter will be fairly liquid-y.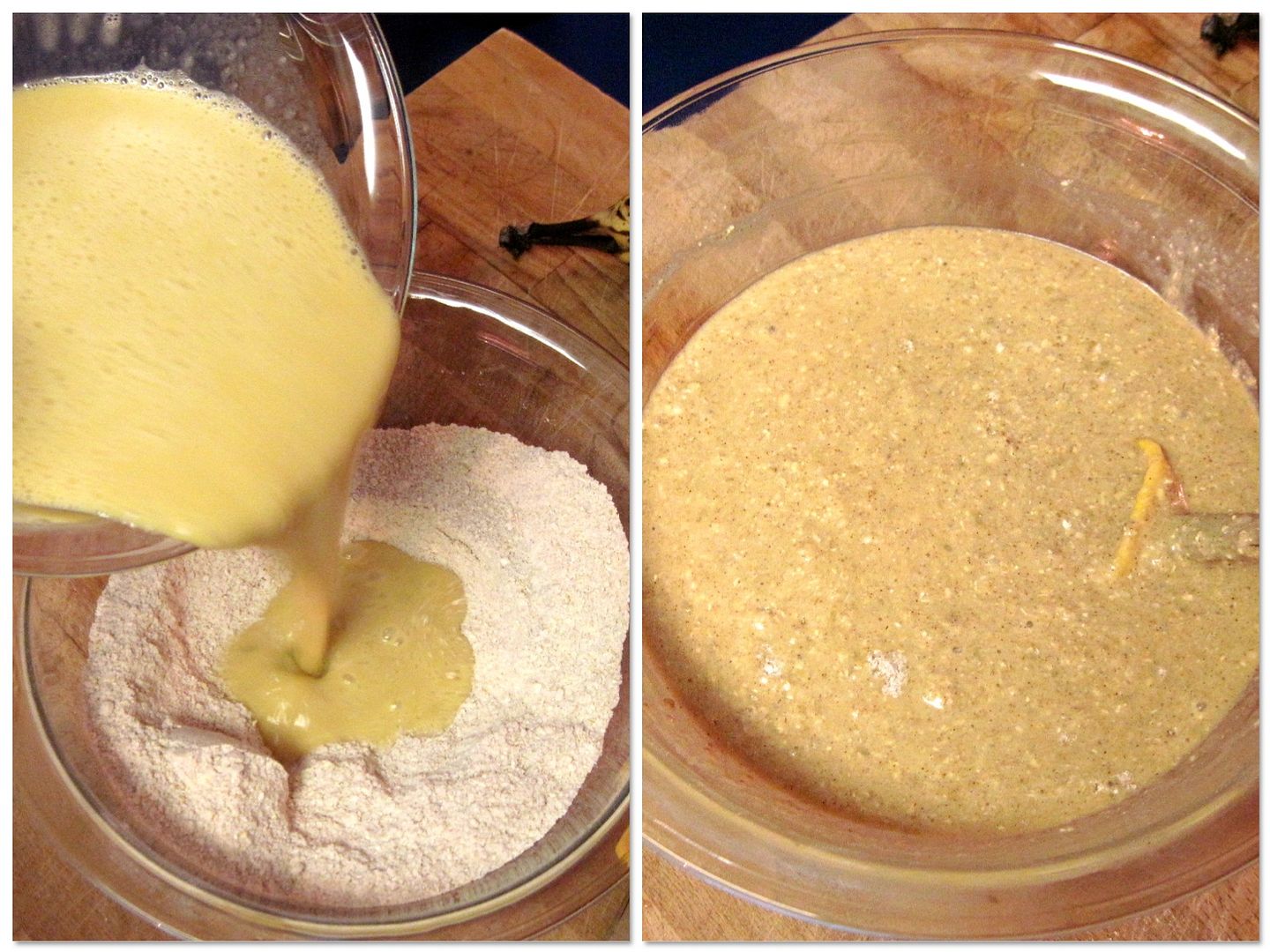 Fill the muffin cups quite full with the batter, then slice up one banana and place a piece on top of each muffin.
Bake in the preheated 350˚F oven for 25 – 35 minutes, until browned on top and a toothpick inserted in the middle comes out clean. Remove from the tin and cool on a rack. Store in an airtight container (these freeze well, too). Makes about 16 muffins.