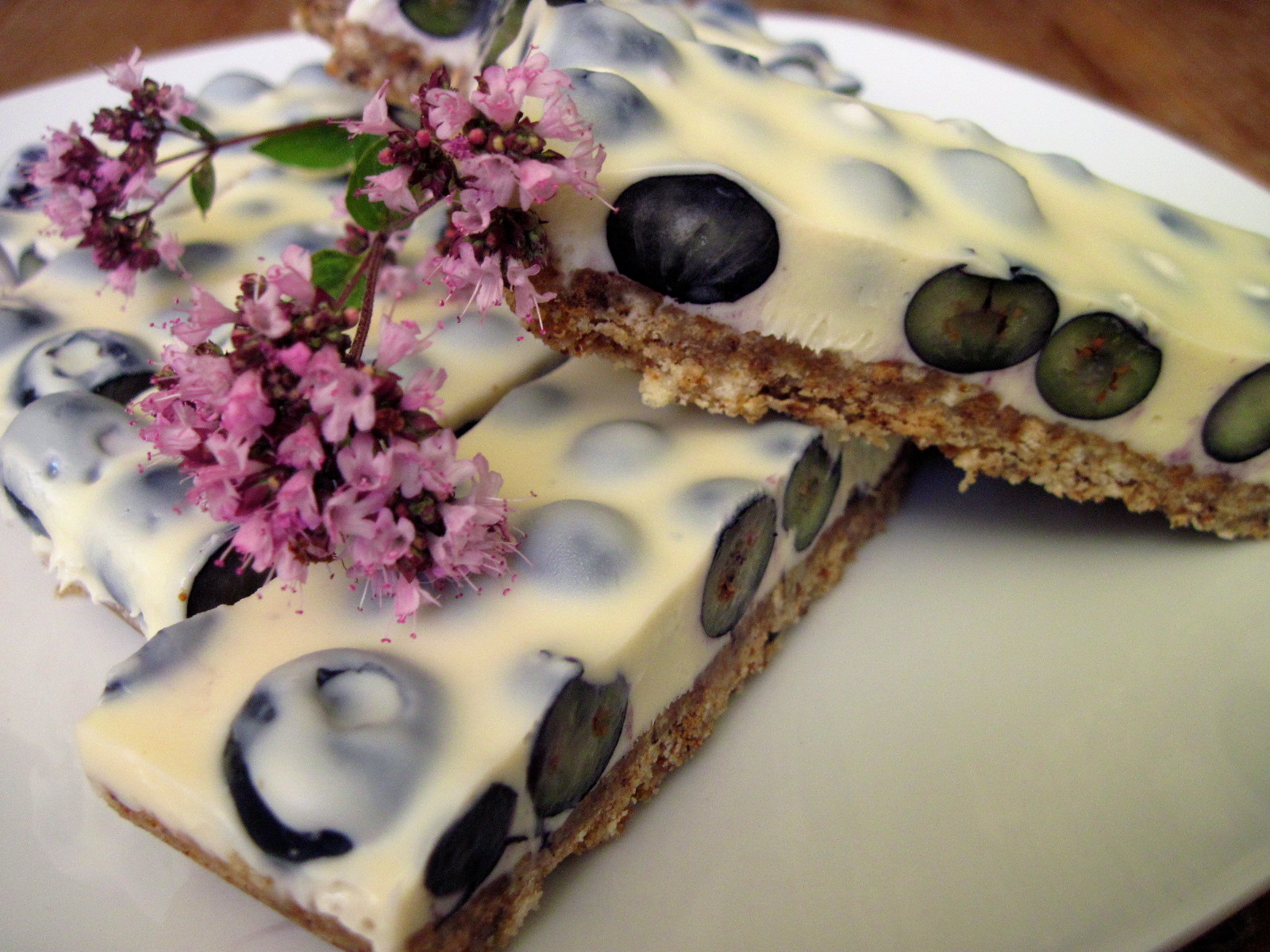 Remember the amaretti that I made accidentally? When I made them, what I actually meant to make was amaretto cookies to turn into crumbs for the base of these white chocolate blueberry bars (which I made a few weeks back but am only just getting around to posting about).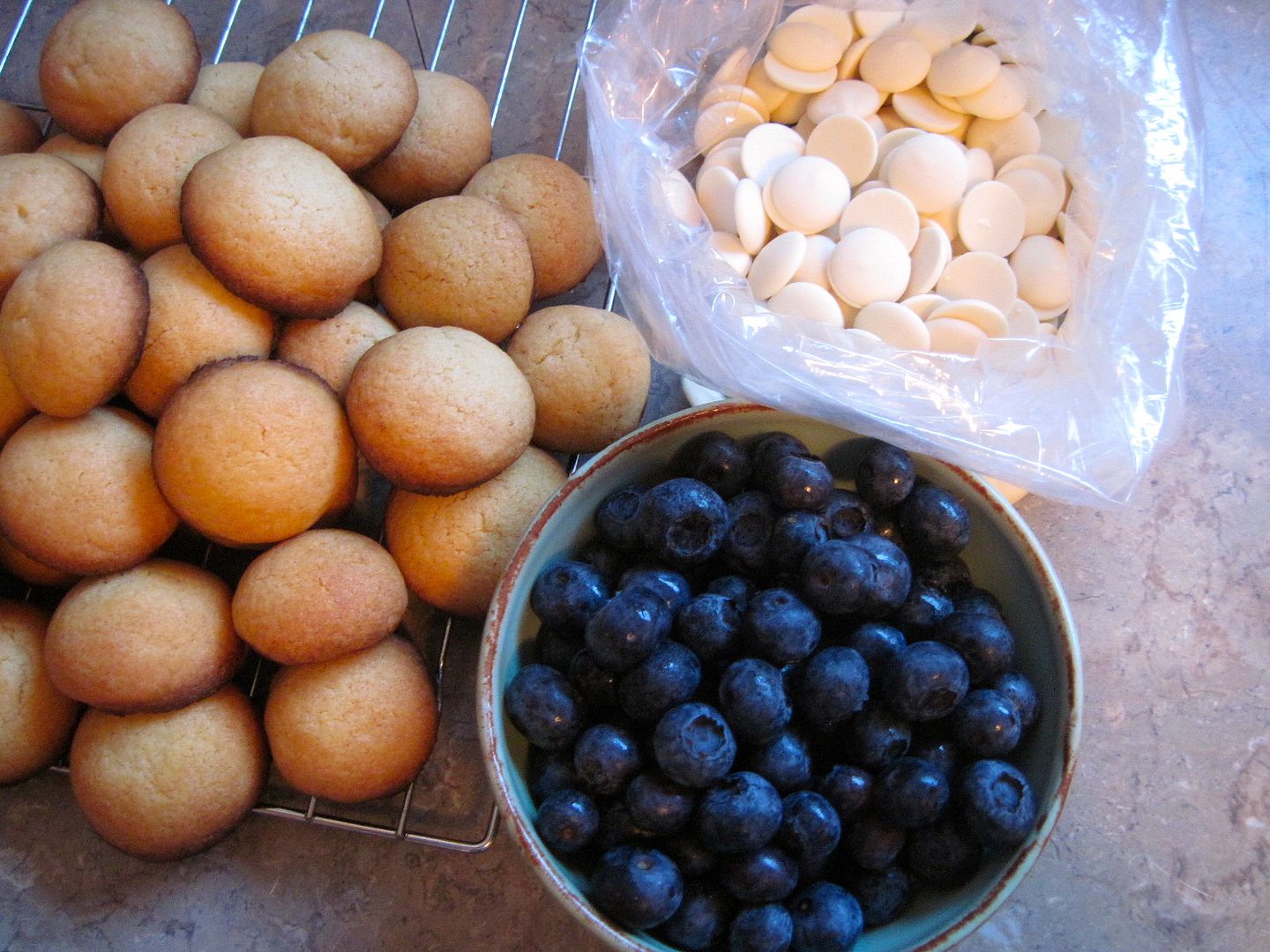 My oven was being a beast and the amaretto cookies came out sort of burnt, and there was nothing particularly spectacular about the homemade version, so next time I'll just use store bought (I don't say that often – maybe I just needed a different recipe?). However, regardless of the provenance of the cookies in the cookie crumb base, these bars are fantastic and perfect to make in the summer because they are no-bake (especially if you don't do anything silly like baking your own amaretto cookies) and they feature delicious summer berries. Press a cookie crumb base into a pan, scatter over some blueberries, top them with a white chocolate ganache, and chill.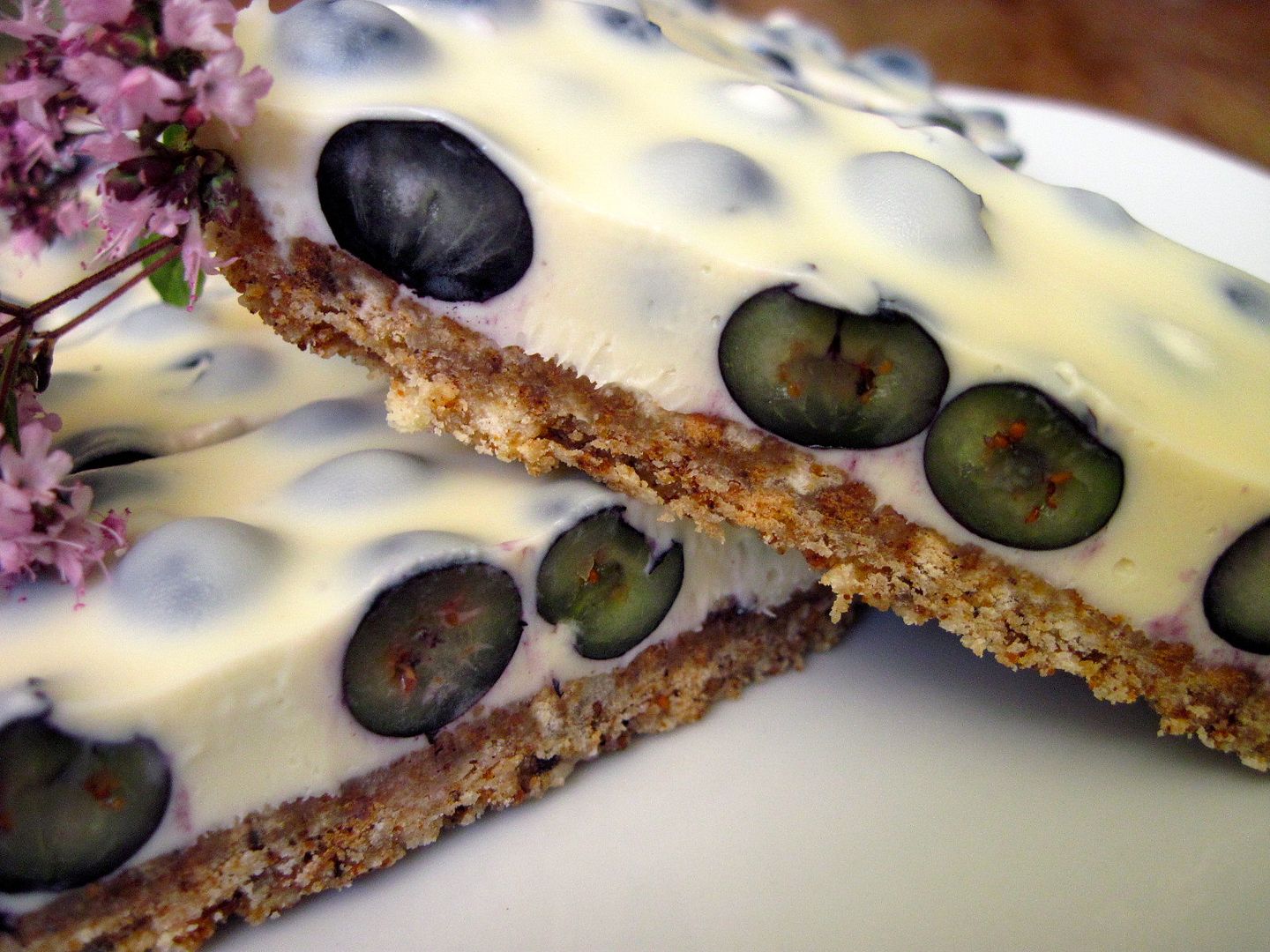 It ends up tasting like the creamiest, most luscious cheesecake, and because the bars are best served cold, straight from the fridge (trust me, these are not a good snack to take to the beach), they are a very refreshing treat on a hot day.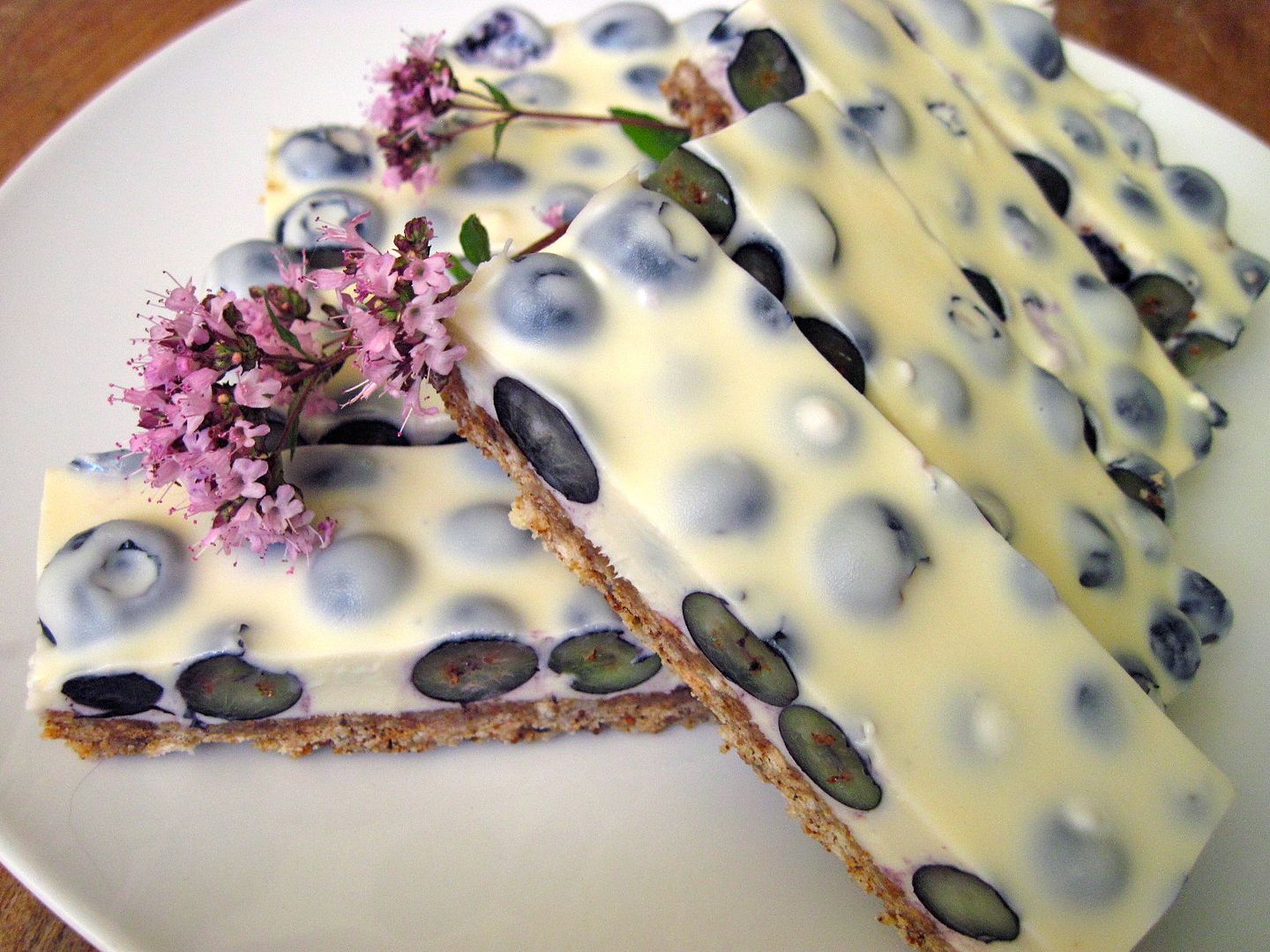 I can imagine several ways to change these bars up. Raspberries or blackberries would be totally delicious here as well. Because they are both more delicate than blueberries, you might end up crushing some of them and getting a swirl effect when spreading the ganache on top, but then you can just call them white chocolate berry swirl bars and everyone will think you did it on purpose. You could make these in a round pan and serve them in slim wedges, ganache tart-style, for a fancy dinner party dessert. You could use plain vanilla wafers or graham crackers instead of amaretto cookies. Heck, you could even use chocolate cookie crumbs for double the chocolate! (Now why didn't I think of that sooner…?) Don't you love a versatile recipe?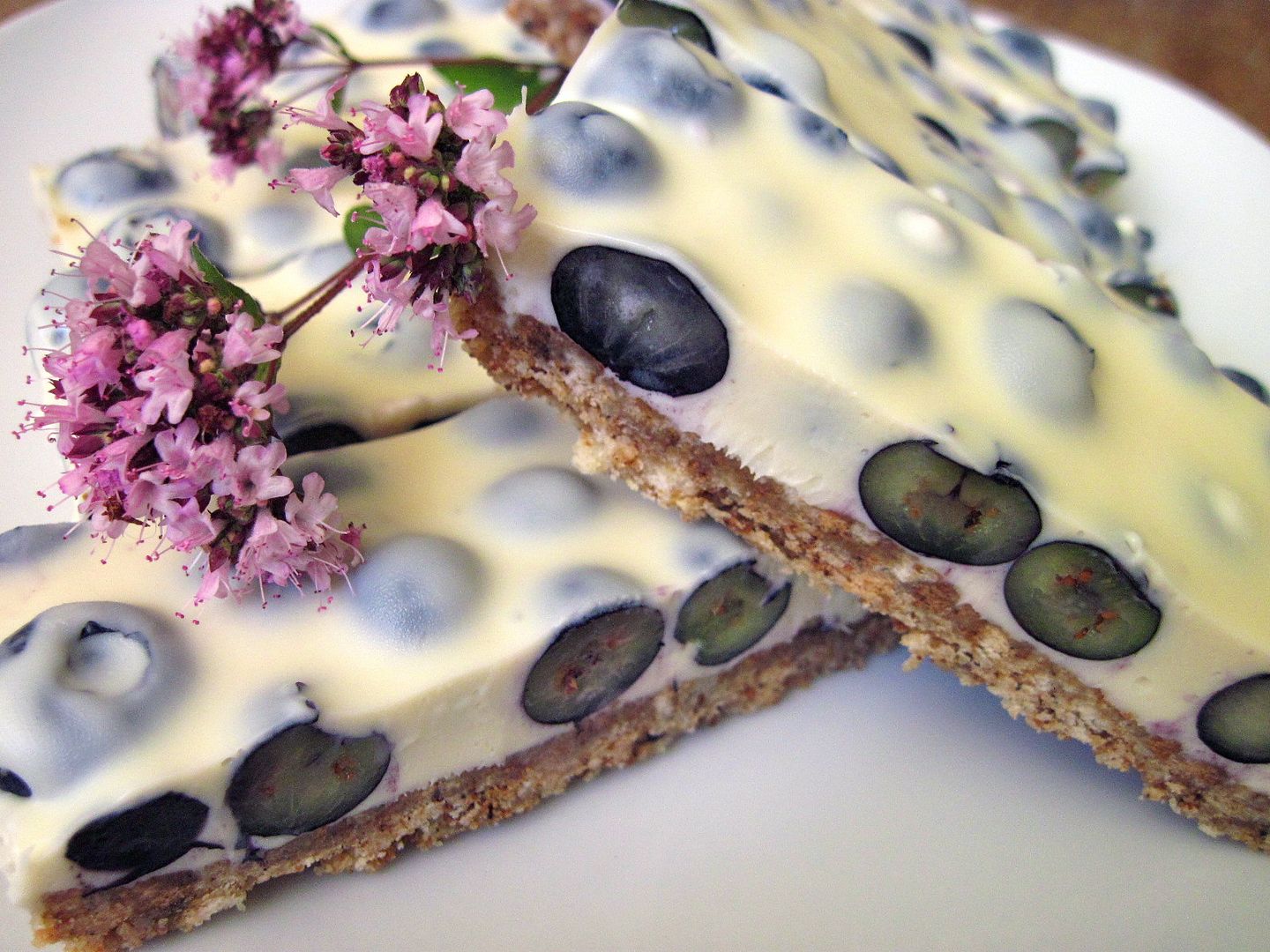 This post is feeling like a "last hurrah of summer" to me… could it be because it's September already?! Happy Summer, friends! I hope it's been a good one!
White Chocolate Blueberry Bars
From Canadian Living. Makes 12 bars.
Line the bottom and sides of an 8″ square pan with parchment or wax paper, so that the paper extends above the rim of the pan. Set aside.
Put a few handfuls of amaretto cookies in a Ziplock bag and bash them with a mallet or rolling pin to get 2 cups of crumbs (you could also use a food processor, but I was going low-tech).

In a bowl, combine:
the 2 cups of cookie crumbs
1/4 cup melted butter
Stir until moistened, then press into the bottom of the prepared pan. Scatter over the top:
a generous 1 1/2 cup blueberries
Set aside.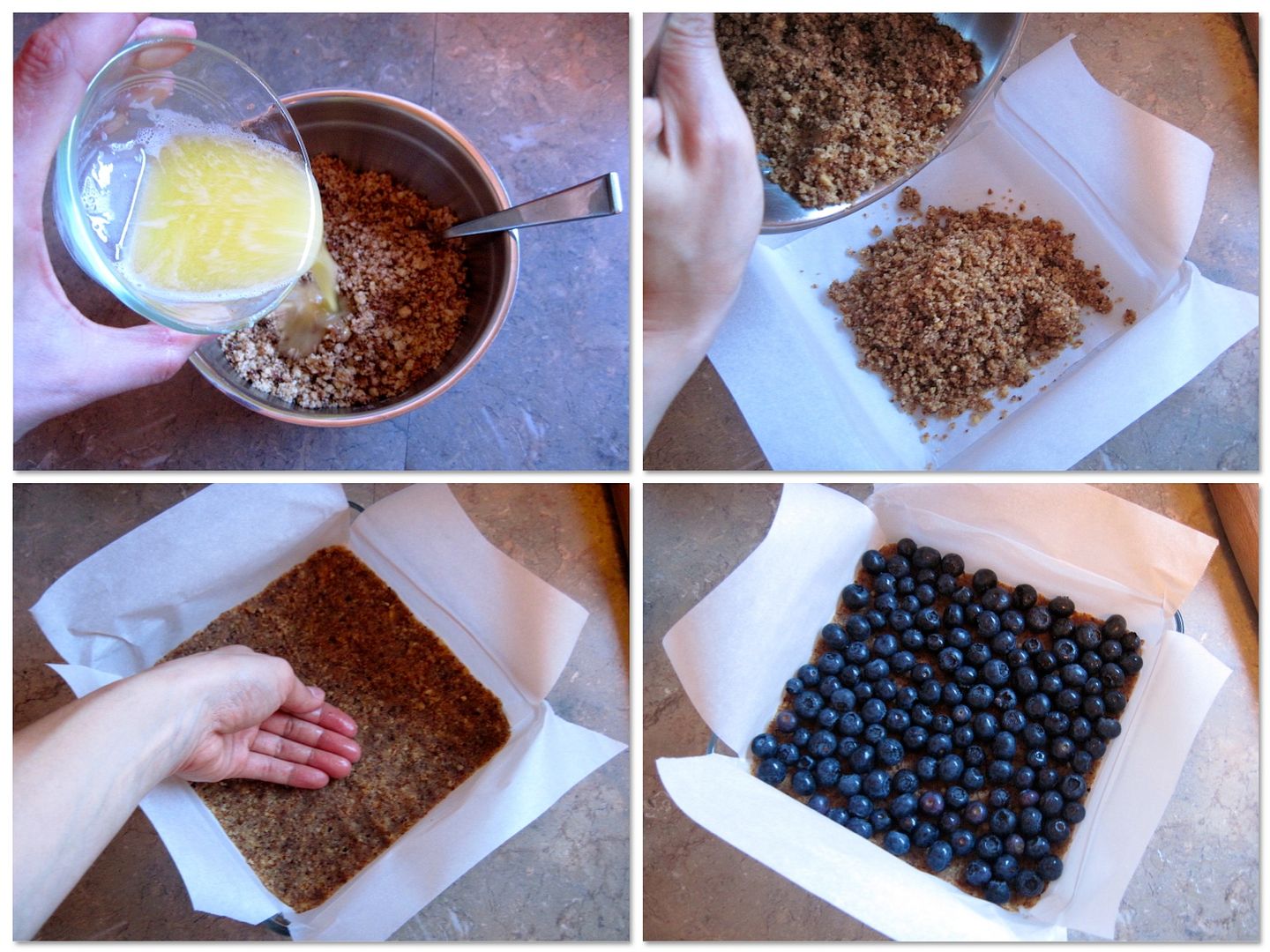 Finely chop:
8 oz white chocolate
Place the chocolate in a bowl and set aside.
Heat just until boiling:
1/3 cup whipping cream
Pour the cream over the chocolate and stir until melted.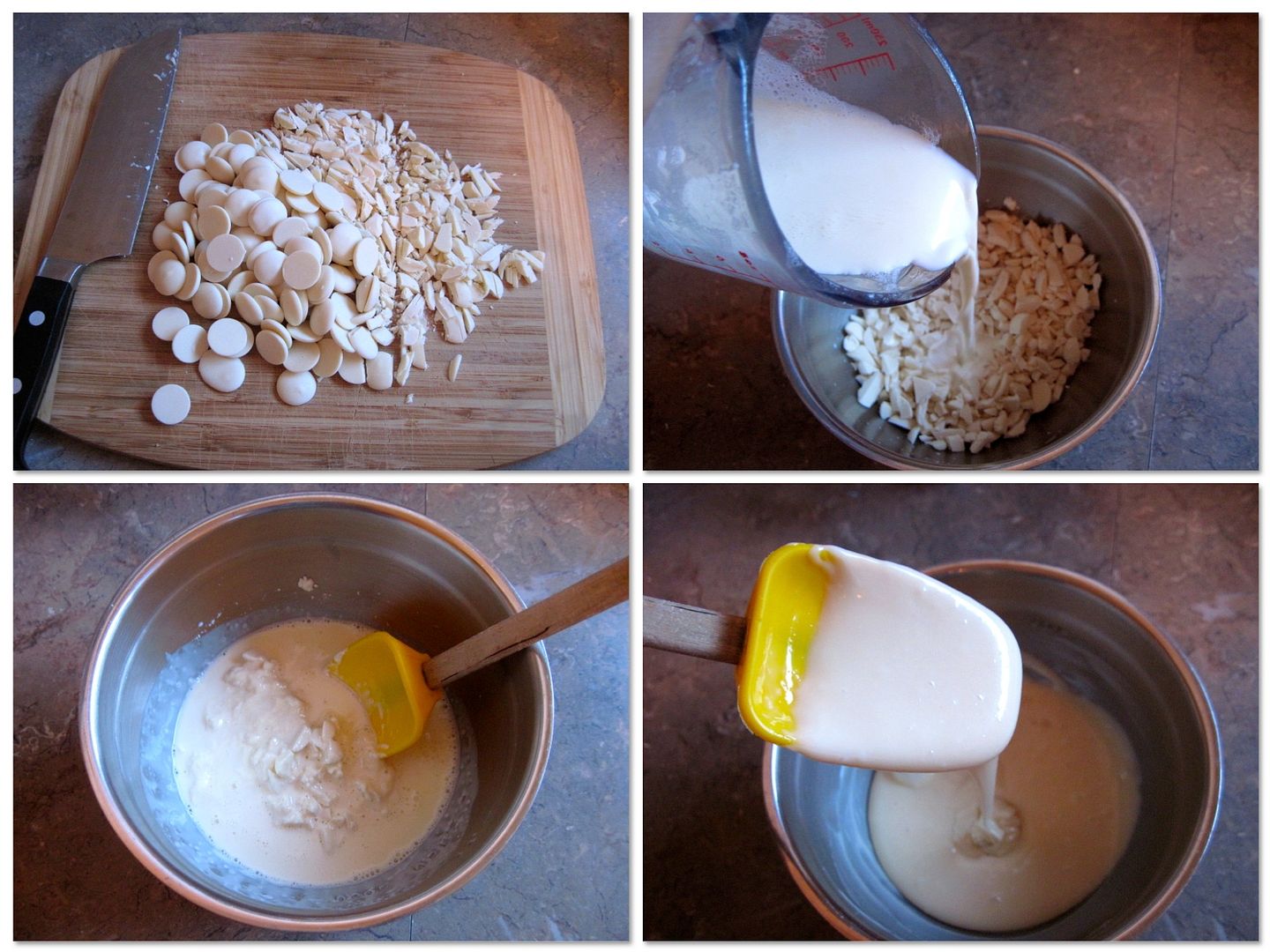 Pour the ganache evenly over the blueberries and cookie crumb base, using a spatula to gently smooth the ganache out into the corners of the pan.

Cover with plastic wrap and place in the fridge to chill until completely firm, at least 2 hours and up to overnight. Remove the bars from the pan using the paper overhang and cut into bars with a large, sharp knife (wipe it with a warm damp cloth between cuts to keep them neat and clean).

Serve chilled. These are best eaten as immediately as possible, which shouldn't be a problem. 😉