There has been an absence of chocolate around here lately, which is kind of surprising because I've found myself craving it often. I somehow have no chocolate in the house (probably because I ate it all the last time I was craving chocolate) other than the unsweetened baking kind and cocoa powder. Anyway, my point is: more chocolate.
The last time I made cookies, I had no butter. This time I made up for it by baking shortbread, of which butter is a pretty integral part. I took a plain old icebox shortbread recipe and added cocoa powder mixed with boiling water – the hot water helps wake up the cocoa – and the resulting cookie was pretty awesome.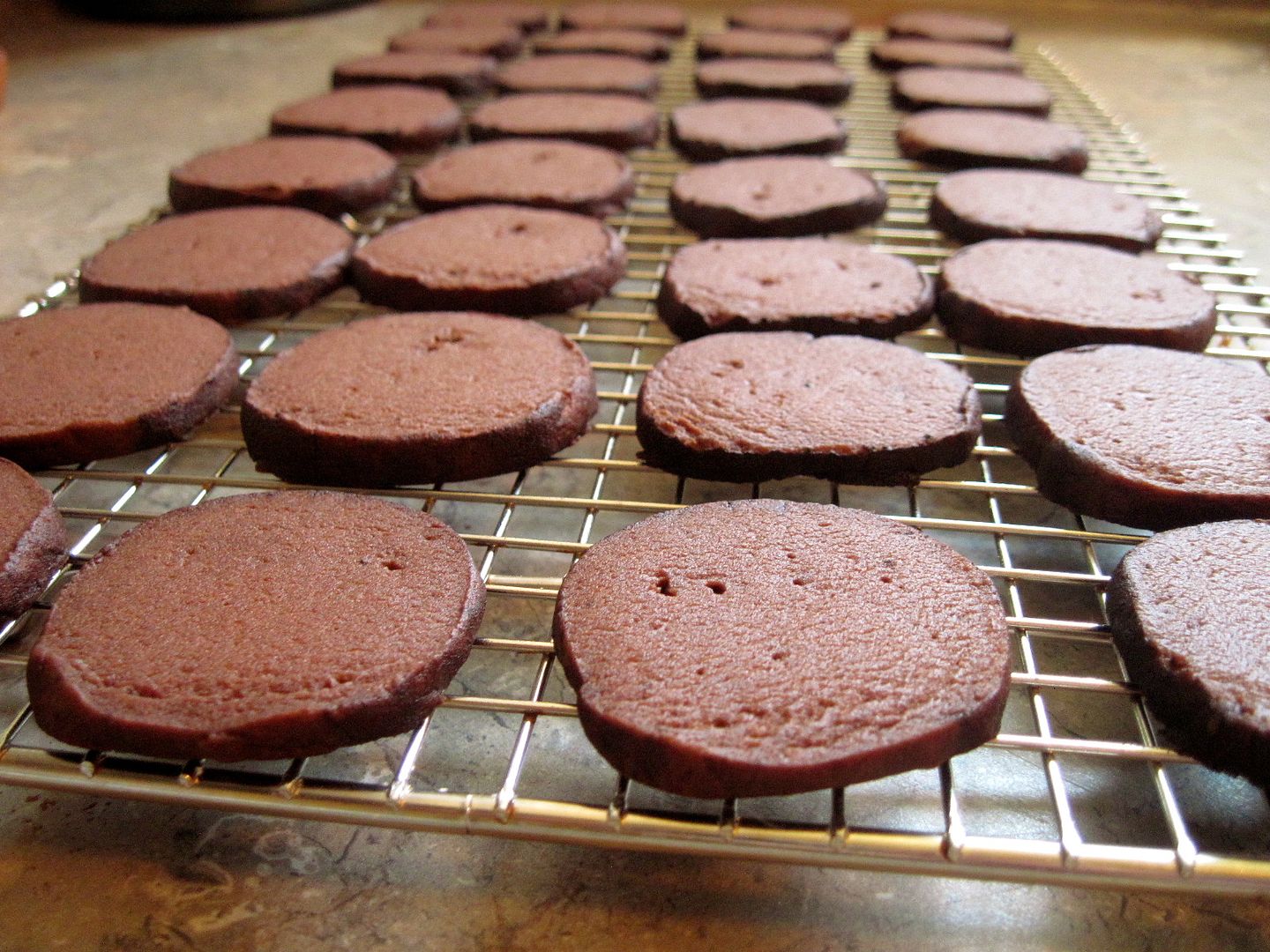 I think the trick to these (besides the cocoa powder and boiling water) is beating the butter and sugar together until it is super soft and light. This, in turn, makes the dough super soft and light, which means that the cookies are crisp and melt-in-your-mouth. However, it also means that the dough definitely needs a rest in the fridge to firm up before slicing and baking – although I think this recipe would also make pretty good piped shortbread. Maybe next time.
But until then, these will do nicely to satisfy any chocolate craving. (And they're great for a tea party!)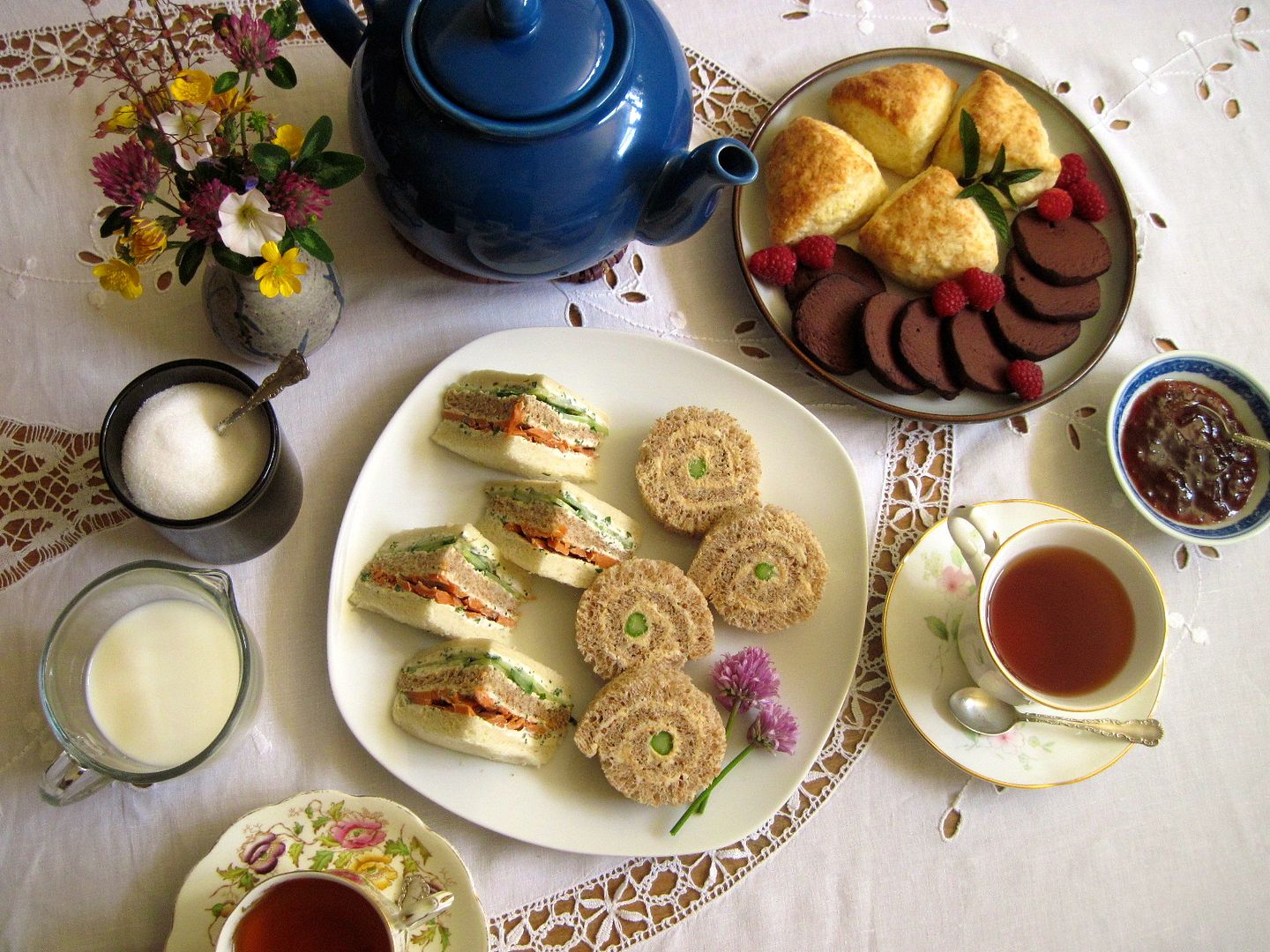 Cocoa Shortbread Cookies
Adapted from my trusted friend Martha
In mixer with paddle attachment, beat on medium-high speed until fluffy:
1 cup unsalted butter, soft
Add:
1 cup icing sugar
1 tsp vanilla
Continue beating until very light and fluffy.
Meanwhile, combine:
1/4 cup dark cocoa powder
2 – 3 tbsp boiling water
1/4 tsp instant coffee granules – optional, but awesome for bumping up the chocolate flavour
Mix the water into the cocoa powder little by little until you get a thick, chocolaty paste. Add the cocoa paste to the mixer bowl and continue beating until it is completely combined and very light and fluffy.
Add:
2 cups all purpose flour, spooned into the measuring cup and leveled (this ensures you don't add too much flour)
Mix until the flour is well-incorporated and you have a soft, light dough.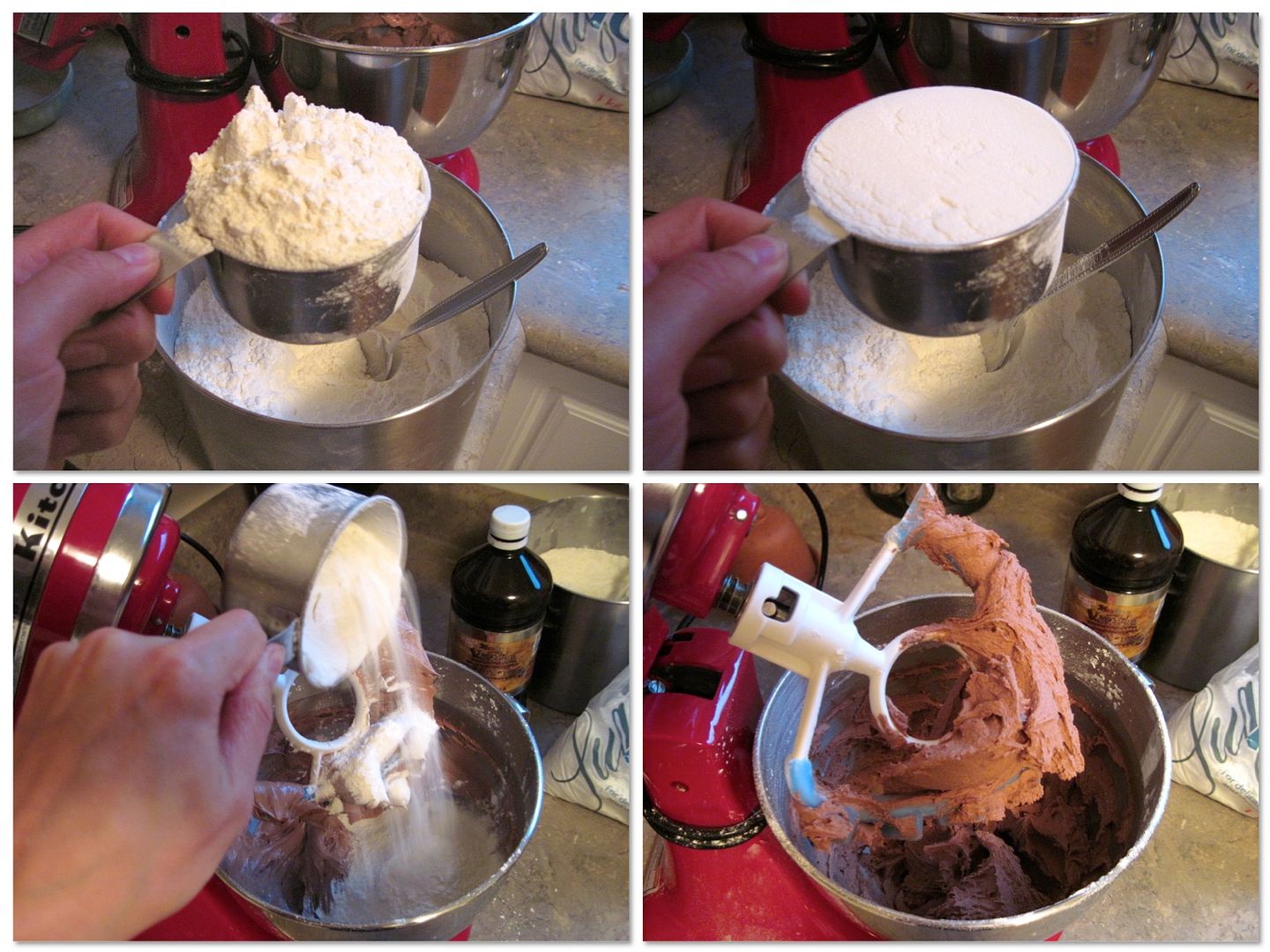 Place two sheets of parchment paper on your work surface and dust them lightly with cocoa powder. Divide the cookie dough evenly between each sheet, then dust with more cocoa powder. With your hands, gently pat the dough into a cylindrical log, using more cocoa powder as needed to stop your hands from sticking. The dough is very soft so you should be able to just use your fingertips to coax it into place. Roll each log up in the parchment and twist/fold the ends under to seal. Place the logs in the fridge for at least 1 hour to chill (I left mine overnight).
To bake, preheat the oven to 350˚F. Line a cookie sheet with a silicon mat or parchment paper.
Unwrap one of the chilled cookie logs and slice it into 1/4" slices in a cutting board (keep the other log of dough in the fridge until you are ready to slice and bake it). If the cookies break when you cut them, let the dough sit at room temperature for a few minutes before continuing. Place the cookies about 1/2" apart on the cookie sheet, and bake for 10 – 15 minutes (mine took exactly 11 minutes). Let them cool on a rack, then store in an airtight container. Makes about 4 dozen cookies, depending in the size of your cookie dough logs.