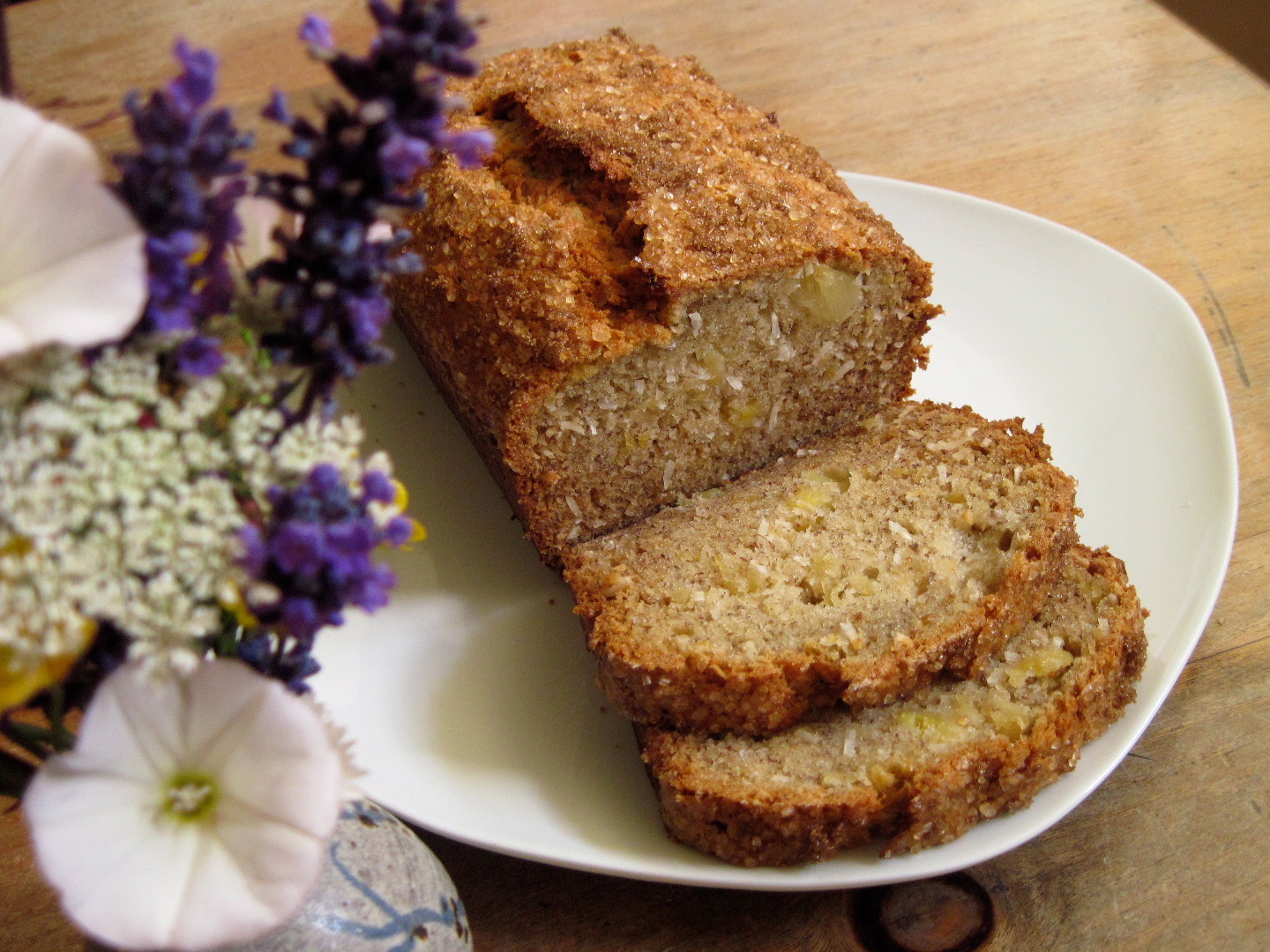 I have a banana bread weakness. Whenever I see a new and interesting recipe, especially one that has been raved about, I can't help myself: I have to make it. I stockpile over-ripe, frozen bananas in my freezer (I think that's a form of enabling) just so that I can bake banana bread whenever the mood strikes me, as it did the moment I read about this sugar-topped coconut version.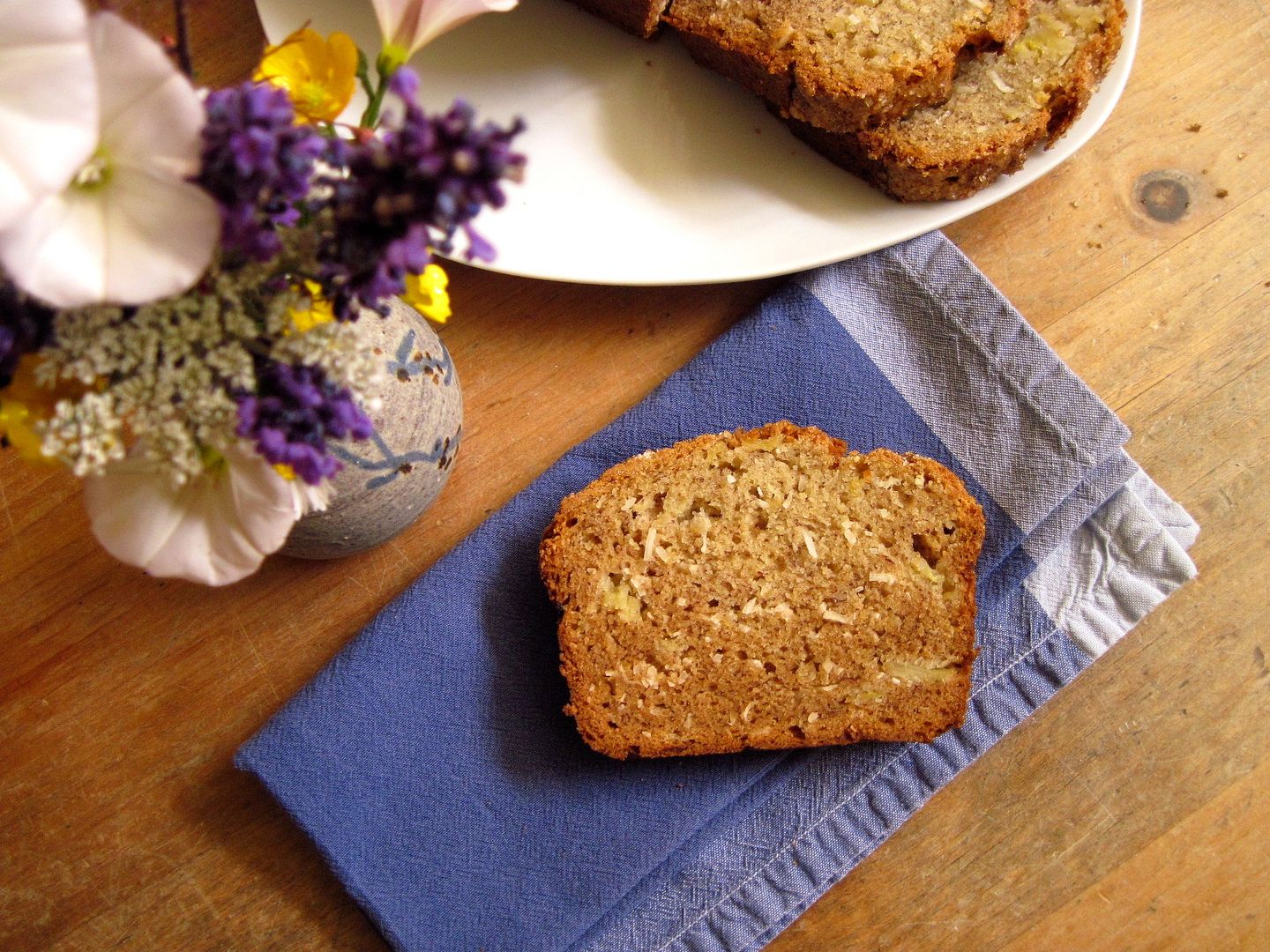 I had most of a can of pineapple in the fridge and thought it would be a good addition to the loaf. It was. And while the coconut and pineapple add texture and sweetness, the sugar on top adds crunch, and the dark rum adds a bit of luxury, my favorite part of this banana bread is the hint of nutmeg in the batter. Somehow it brings all the flavours together and makes them sing. I know this sounds awfully flowery for a loaf of banana bread, but MAN is it ever good!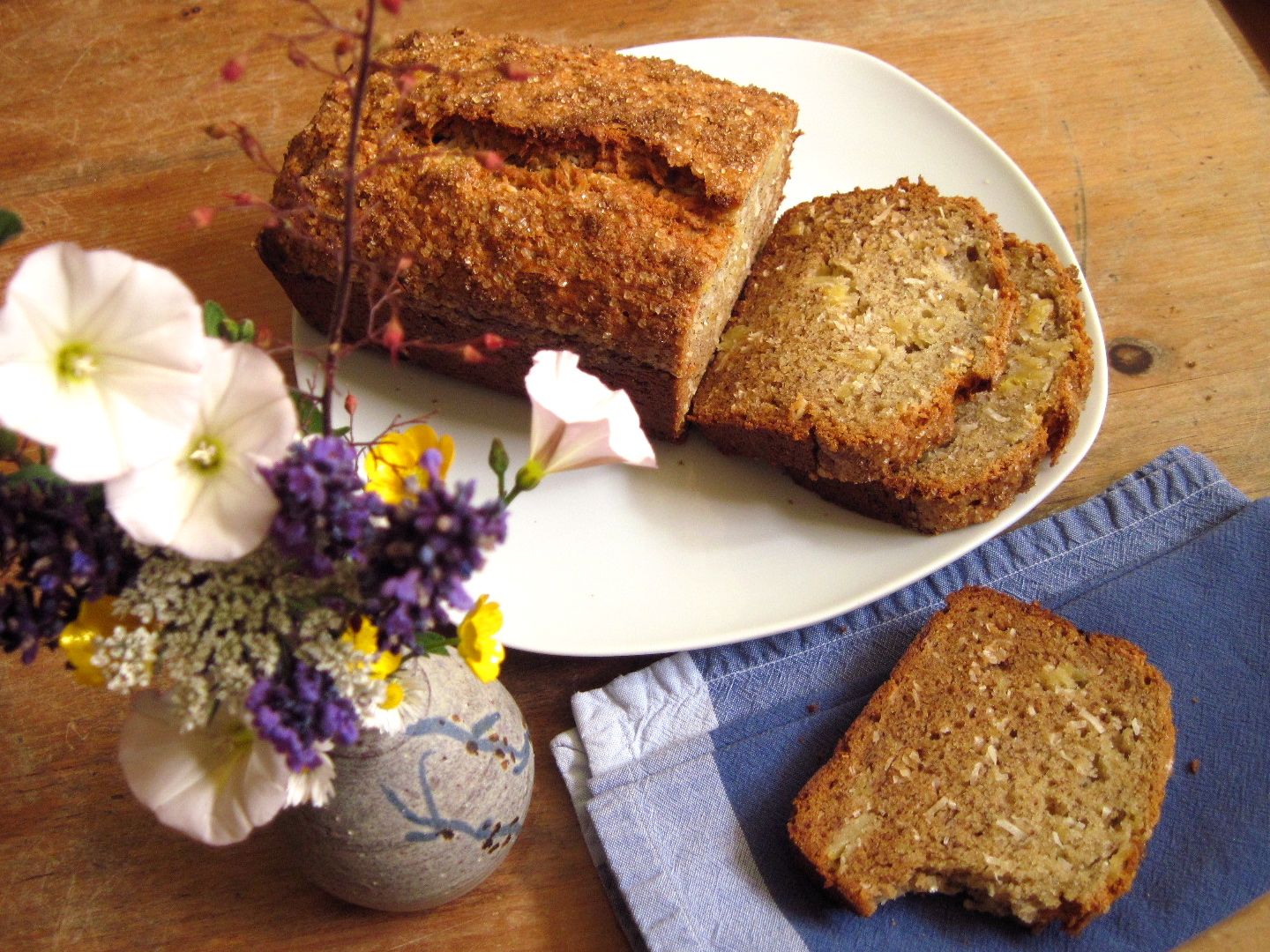 An interesting thing about this recipe is that it contains no eggs. I have a habit of jumping into a recipe without reading it through very thoroughly, and I thought I had just missed them, but there's really no eggs. You'd never know it though, because it is moist and light and delicious. I guess the banana purée adds enough moisture to the loaf, and it uses the combination of baking soda and vinegar for leavening. And apparently it keeps well, but I wouldn't know because it barely lasted two days in my house. (I ate about four pieces the first day. Oops!)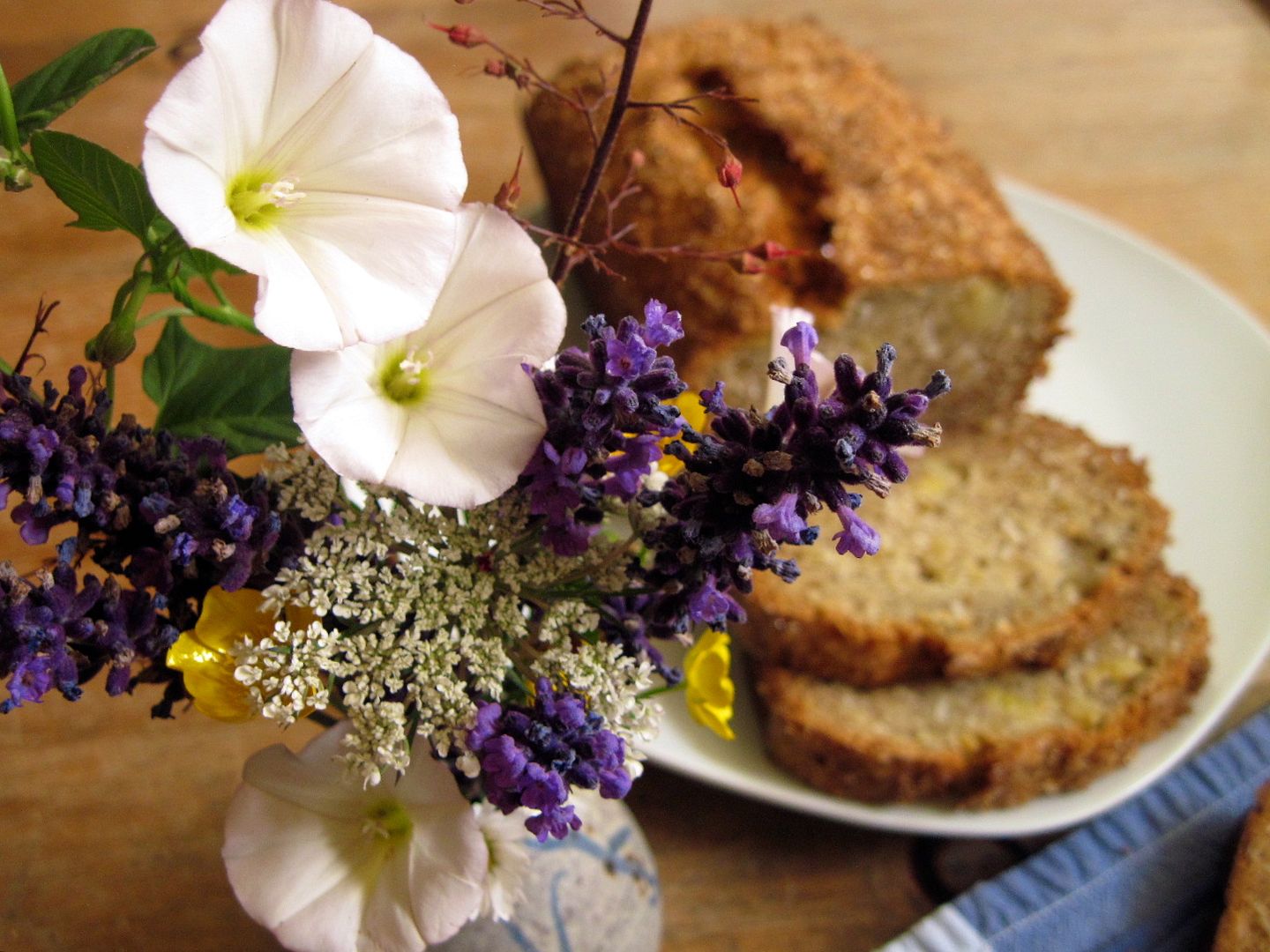 A note about the sugar on top: the recipe calls for sprinkling the unbaked loaf with demerara sugar to give it a wonderful crunchy texture and sparkly appearance. However, the demerara sugar that I am familiar with is just extra moist and flavourful dark brown sugar, not the large-grained sparkly sugar that is described, which I would call turbinado sugar. I ended up using a little bit of both because I only had a tiny bit of turbinado sugar left and it turned out great, but the turbinado was definitely better for texture and sparkle, so look for large-grained brown sugar, whatever name it goes by!
Pineapple Coconut Banana Bread
Adapted from "HomeBaking: The Artful Mix of Flour and Tradition around the World" via The Wednesday Chef. I was tempted to use less sugar in the batter, but the amount was just right and the banana bread turned out perfectly not-too-sweet. Makes 1 loaf.
Preheat the oven to 350˚F. Butter an 8″ x 4″ inch loaf pan and set aside.
In a medium bowl, whisk together:
2 cups all purpose flour
3/4 tsp baking soda
1/4 tsp salt
1/2 tsp freshly grated nutmeg (I eyeballed the amount and was probably a little under)
Set aside.
Purée:
3 large, over-ripe bananas
Set aside.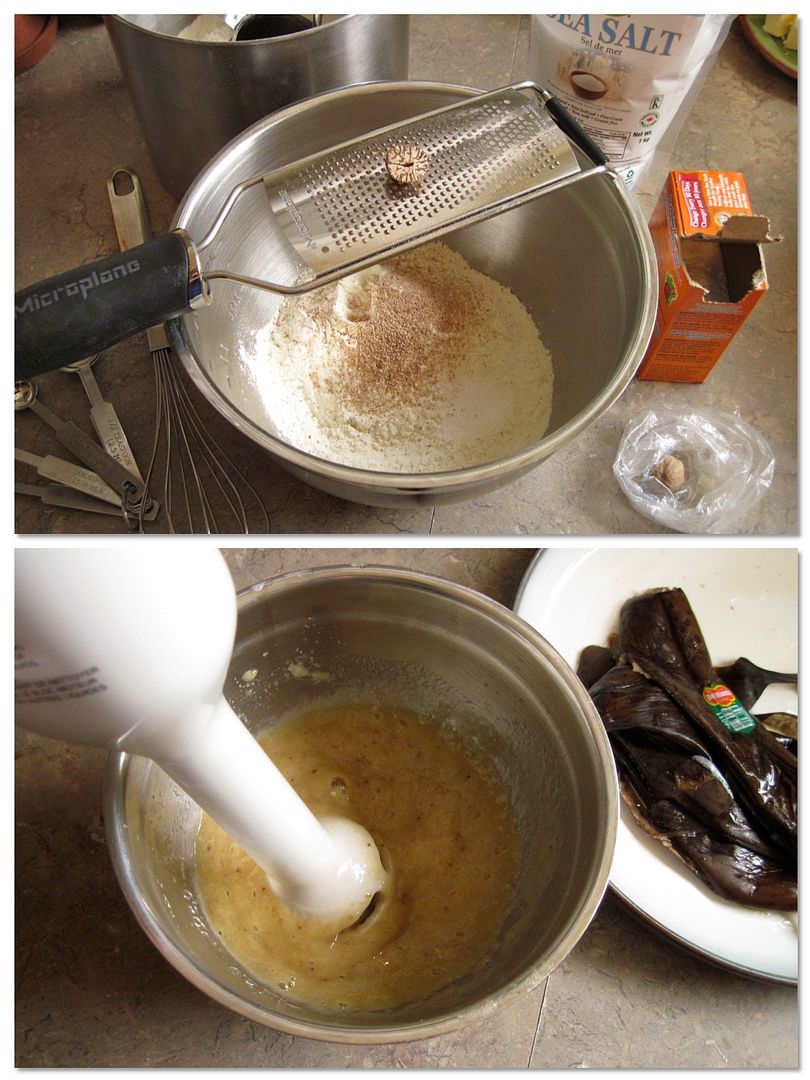 In a larger bowl, cream together:
1/2 cup unsalted butter, softened
1 cup granulated white sugar
Mix in:
1 1/2 tbsp dark rum
1/8 tsp white vinegar
Alternately stir the puréed bananas and flour mixture into the creamed butter mixture in 2 – 3 additions, starting with the bananas and stirring just to combine.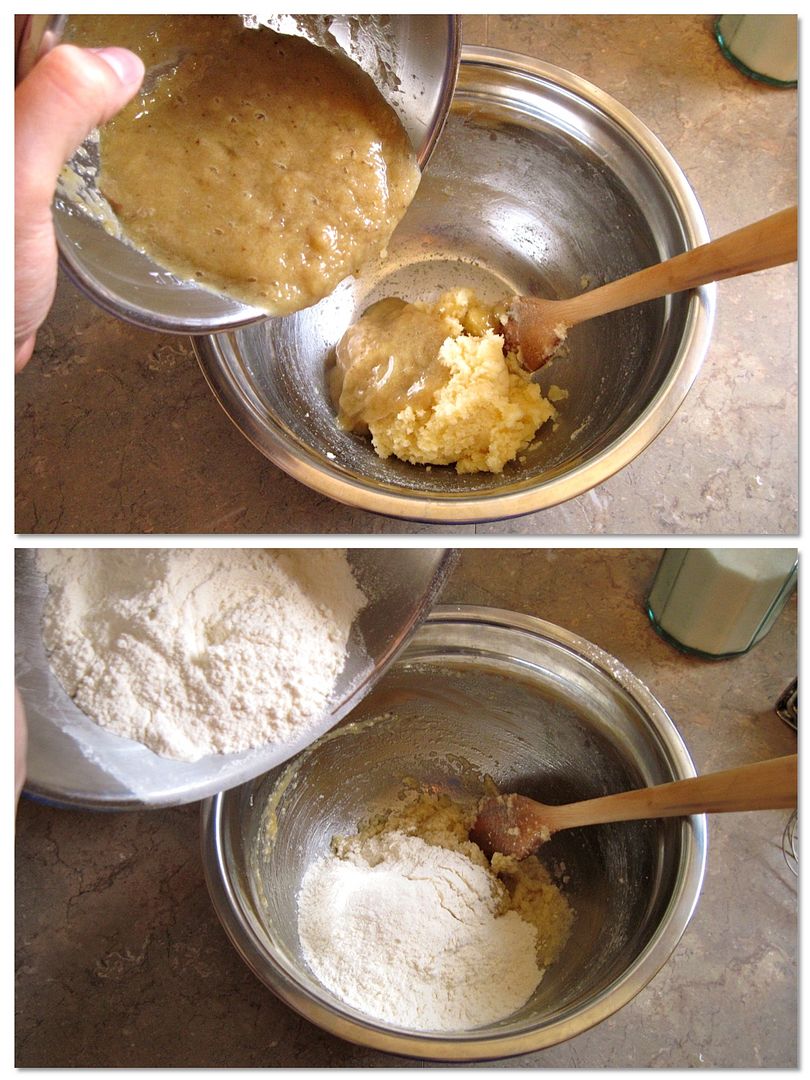 With a spatula, fold in:
1/2 cup dried, shredded unsweetened coconut
1/2 cup drained crushed pineapple
Try not to overmix the batter.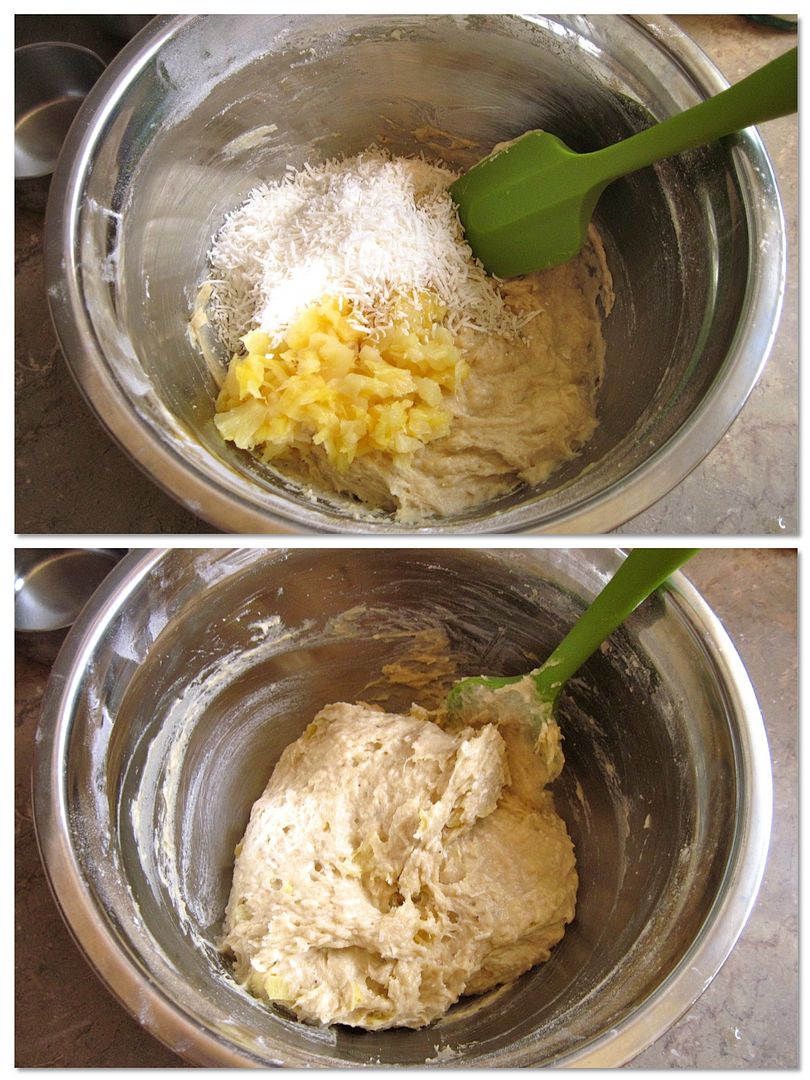 Scrape it into the prepared pan and smooth the top. Sprinkle it with:
1 tbsp large grained, sparkly brown sugar (such as turbinado)
Bake in the preheated 350˚F oven for 60 – 75 minutes (mine took a bit longer) until crunchy and brown on top and a toothpick inserted in the centre comes out clean. Cool in the pan for about 20 minutes, then remove from the pan and cool completely on a rack. Will keep, well-wrapped, for several days.