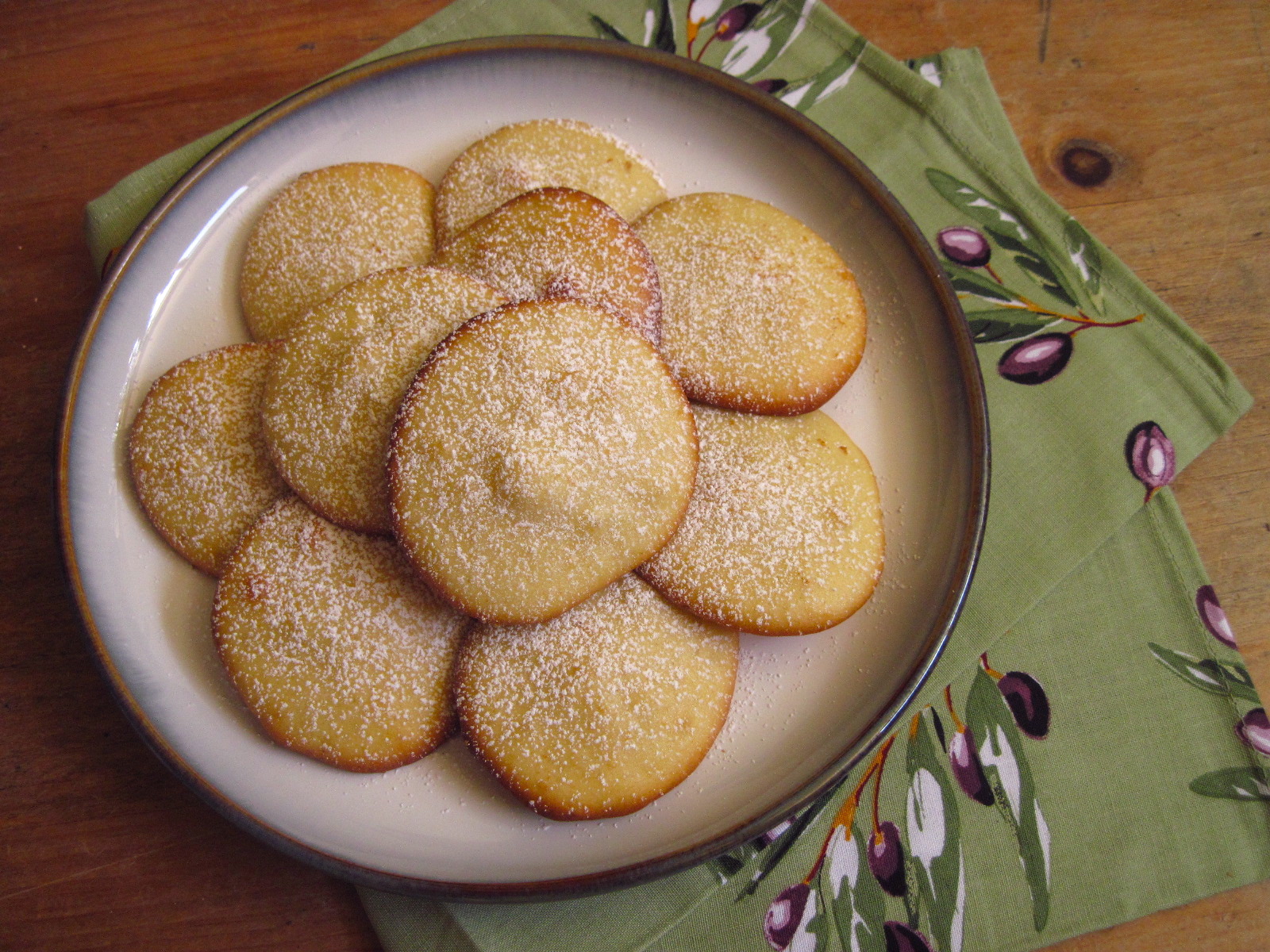 These cookies were born of necessity; the kind that is born at 8:30 on a Wednesday night after you've eaten dinner and watched a movie (Fantastic Mr. Fox, so great!) and are feeling the need for something sweet. Of course there's nothing readily available and you don't feel like leaving the house. Someone suggests baking cookies, but alas, there is no butter. There is, however, a litre of olive oil. Cookies made with olive oil? A challenge! (Thank goodness for the Google machine.)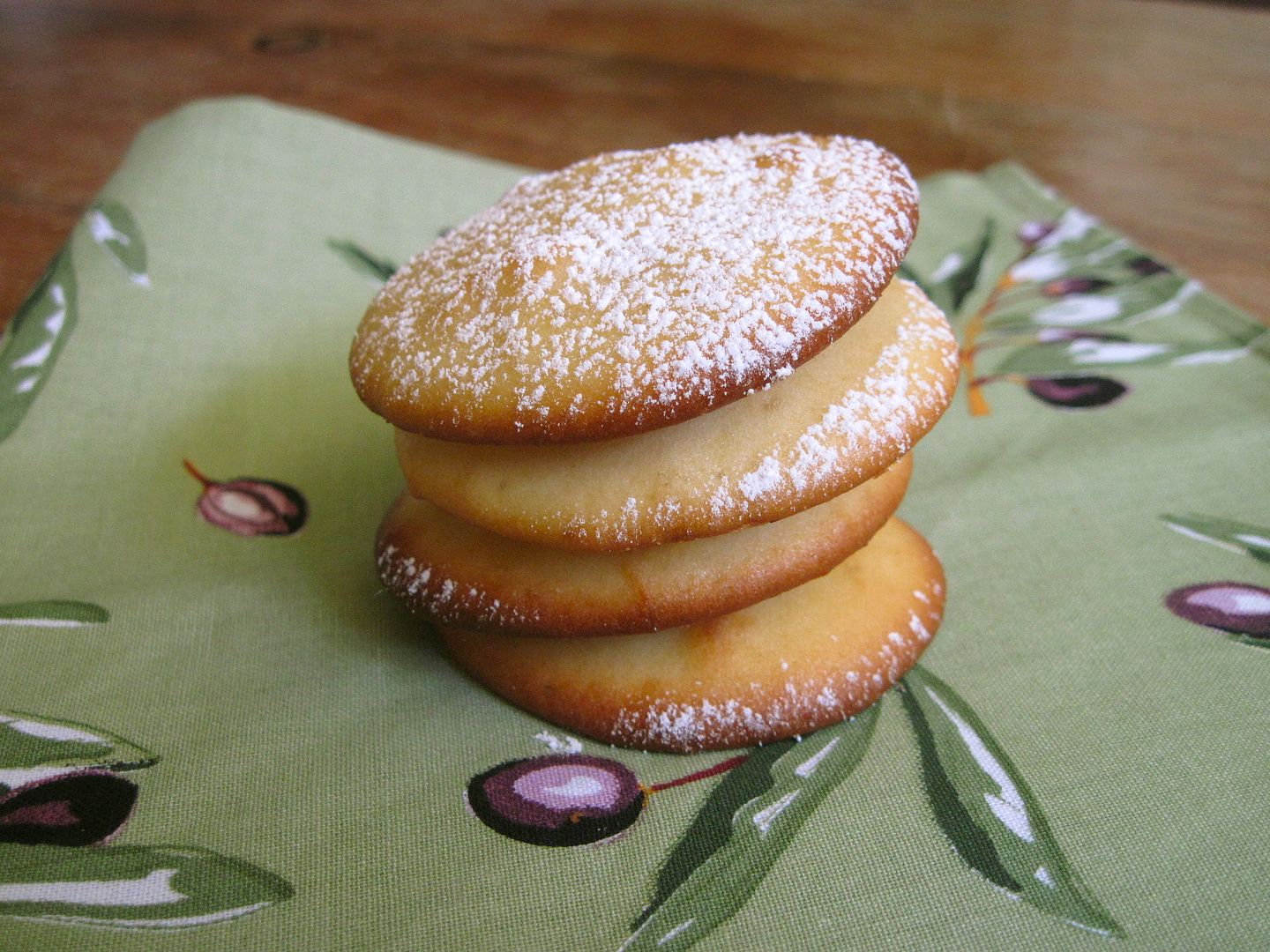 These are an adaptation of a recipe that originally included black pepper, rosemary, and red wine – I can't quite imagine what those ones must taste like (I think I might need to find out), but these ones are really quite good. I was skeptical at first because the batter looked more like cake batter than cookie dough, but the results were good: soft on the inside, kind of crunchy around the edges, not too sweet, and very lightly flavoured from the lemon and olive oil, which you don't really even recognize in the cookie. They lose their crunch and become more cake-like the next day, but they are still very tasty.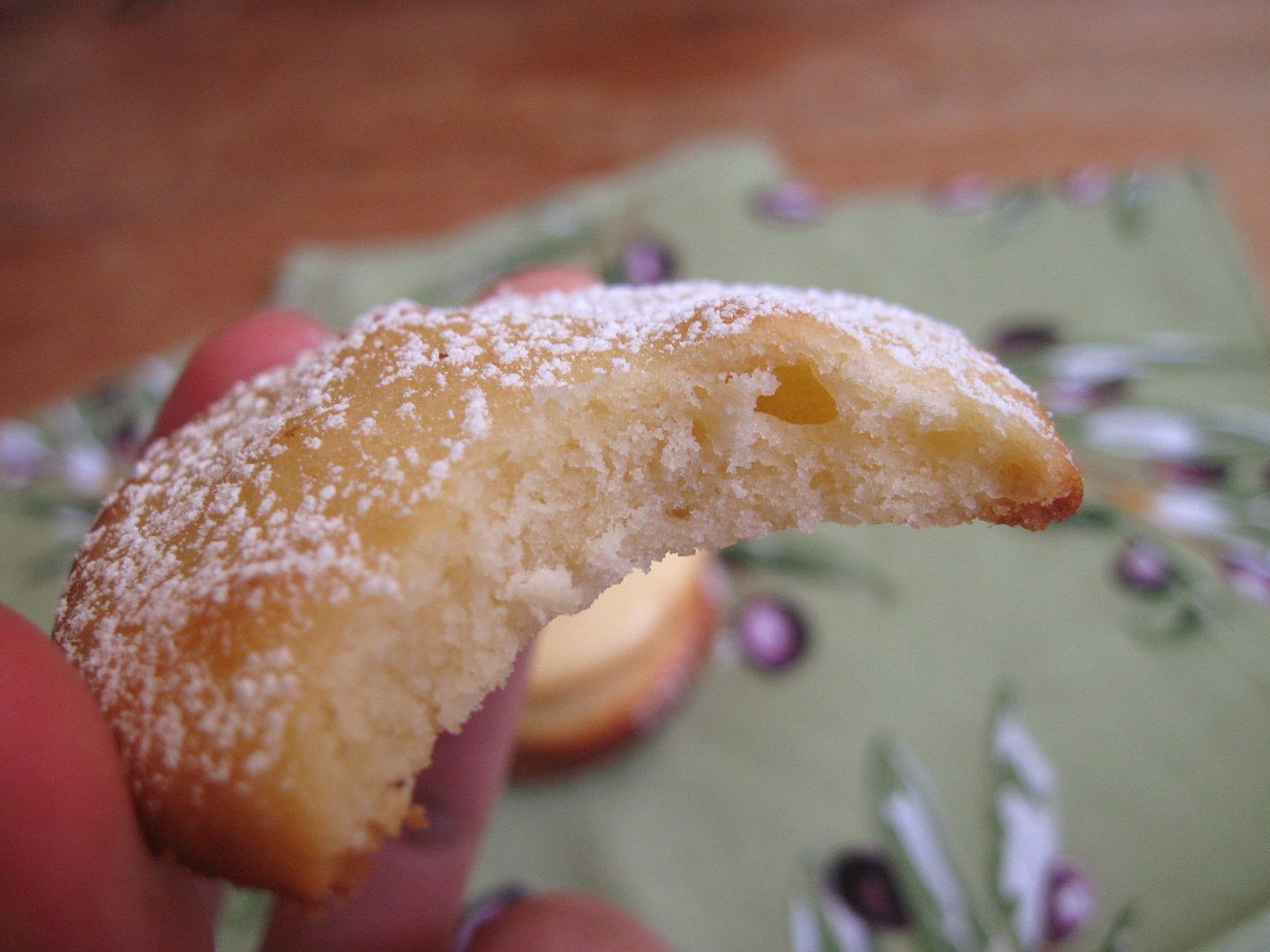 If you wanted to get fancy you could cover the cookies in a lemon glaze (like the one I used here), but a dusting of icing sugar is all they really need. In addition to being an ideal after-dinner-post-movie munchie, I think they would be great with a cup of tea in the afternoon. The recipe makes lots, which is good, because they are very moreish – in fact, we devoured the first ones out of the oven just like this:
Lemon & Olive Oil Sugar Cookies
Adapted from Mark Bittman in the New York Times Diner's Journal. According to Bittman, you don't have to use your best olive oil for these (I used the generic brand that is cheapest at the grocery store) but extra virgin olive oil will give you better flavour. Makes about 4 dozen cookies.
Preheat the oven to 375˚F.
In a large bowl, whisk together:
2 1/2 cups all purpose flour
1 cup granulated white sugar
1/2 tsp baking powder
1/8 tsp salt
Add:
the zest of 1/2 a lemon (zest it over the bowl to catch the flavourful oils from the skin)
Whisk the mixture again to combine.
In a smaller bowl or liquid measuring cup, whisk together:
1/2 cup extra virgin olive oil
3/4 cup milk
2 eggs
1 tsp vanilla extract
Pour the wet ingredients into the dry and mix well with a spatula. The batter will be quite wet, like cake batter. Drop by heaped teaspoonfuls onto a baking sheet lined with a silicon mat or lightly greased with olive oil, leaving a few inches between the cookies as they will spread out as they bake.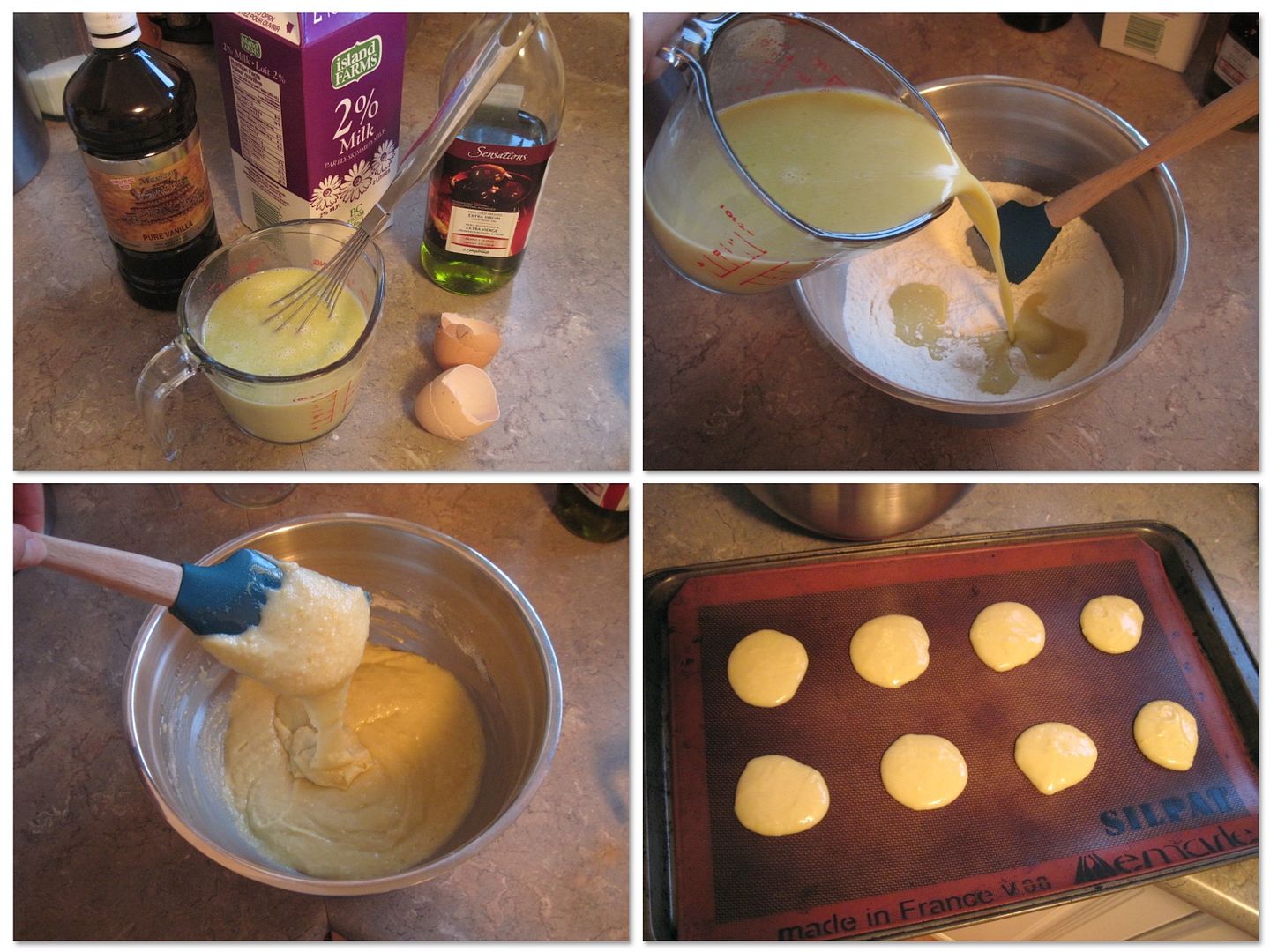 Bake in the preheated 375˚F oven for 12-15 minutes, until slightly browned around the edges and on top. Cool for a few minutes on the baking sheet, then remove to a rack to cool completely. Dust them with icing sugar, if desired.