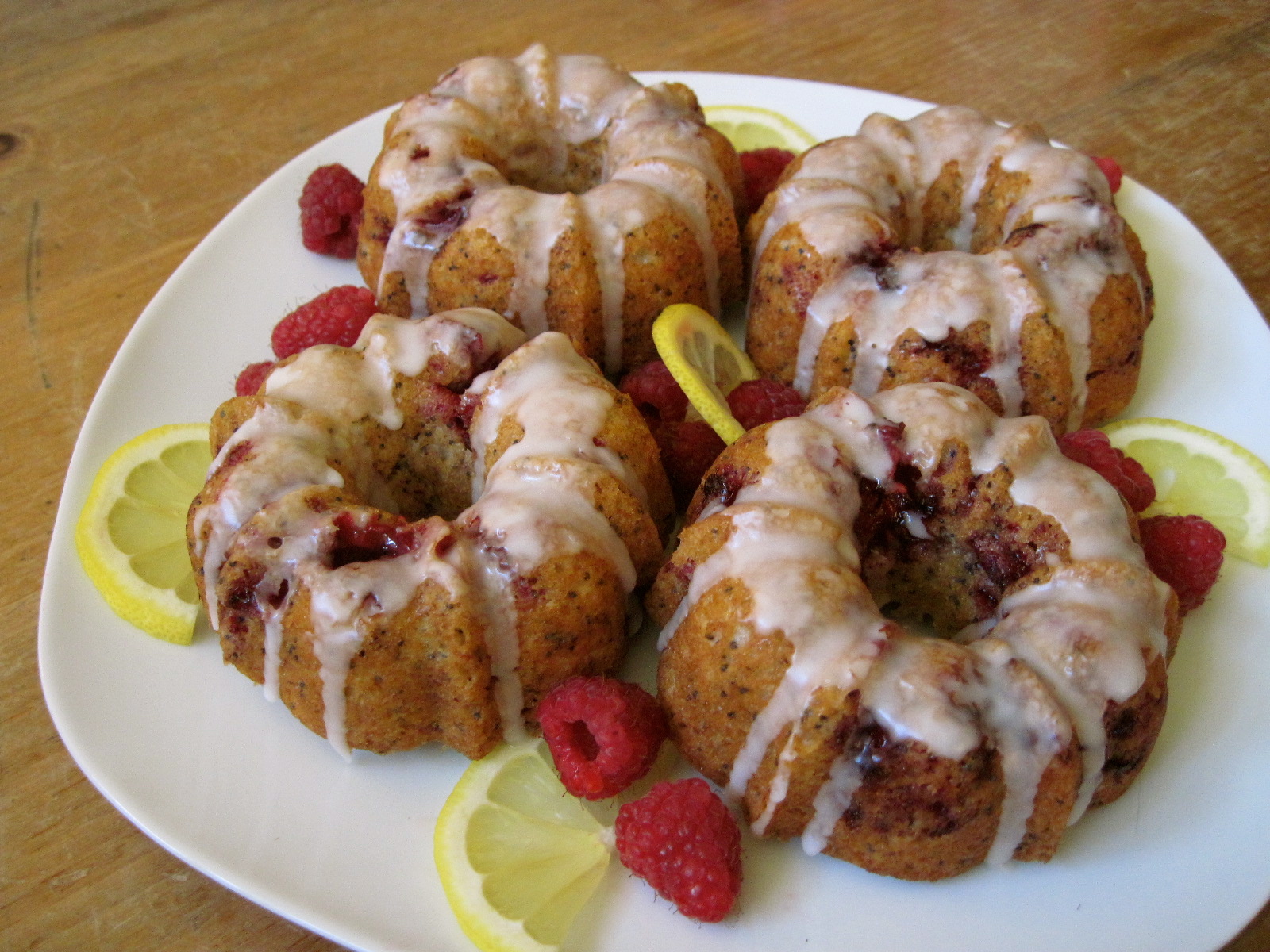 Seeing local strawberries in the store is a sure sign that summer is here, but to me, it is the raspberries that signal its true arrival. Last summer I got nostalgic about blackberries, but really, it's all about the raspberries. My mum used to grow reapberries in her garden and I loved eating them straight off the bush, still warm from the sun, sweet and tangy and so good, and now, they taste like summer to me. BC raspberries are finally in stores and I have been shelling out the $4 or $5 per pint to get me some summery goodness. The only problem is that they don't keep and I needed to find something to do with them besides eating them by the handful. Enter: Raspberry-Lemon-Poppyseed Muffin Cakes.
I have a hard time calling anything that's covered in icing and contains this much butter a muffin – it's definitely more of a cake – but that wouldn't stop me from eating one of these for breakfast because MAN are they good. A cross between lemon poppyseed loaf and a raspberry muffin, they are the best of both: tender and cakey crumb, puckery-sweet lemon, crunchy poppyseeds, and tangy raspberries, all topped off with lemon glaze.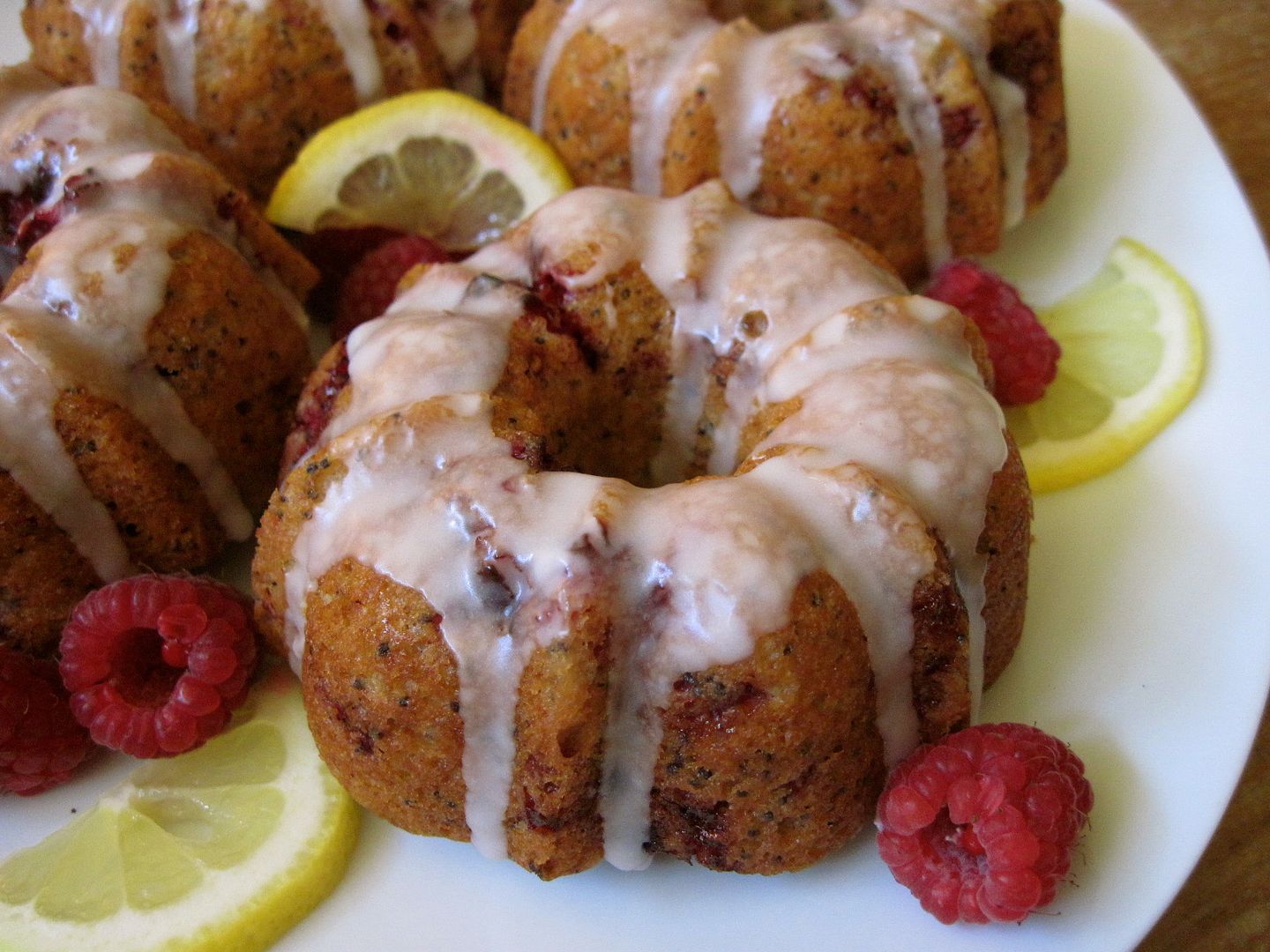 They are so awesome that I made them twice. First I made them in mini bundt pans because, let's face it, they're cake, and then a few days later when I had some more raspberries in the fridge, I made them as "muffins". Both times they were delicious and made the perfect pick-me-up for a sweet summer afternoon (or morning!).
Raspberry-Lemon-Poppyseed Muffin Cakes
Adapted from Joy the Baker. Makes 6 "muffins" or 4 larger mini bundts.
Preheat the oven to 375˚F. Grease or line 6 muffin tins with paper liners, or grease 4 mini bundt pans, making sure to get into all the crevices (I used baking spray then rubbed it in with paper towel).
In a small saucepan over medium heat, melt:
4 tbsp unsalted butter
Cook the butter until it begins to brown and smell nutty – it will pop and fizzle for a bit and then the milk solids will start to turn brown. Pour the browned butter into a small bowl to stop it from burning and let it cool slightly.
In a small bowl, whisk together:
2 tbsp milk
1 egg
1/2 tsp vanilla
Mix in the browned butter once it has cooled down. Set aside.
In a medium bowl, combine:
3/4 cup all purpose flour
6 tbsp sugar
3/4 tsp baking powder
1/4 tsp salt
zest of half a lemon (zest it over the bowl to catch all the flavourful oils from the skin)
1/2 tbsp poppy seeds
Mix with a whisk. Make a well in the centre and pour in the wet ingredients. Fold gently with a spatula just to combine (there should still be little dry pockets of flour).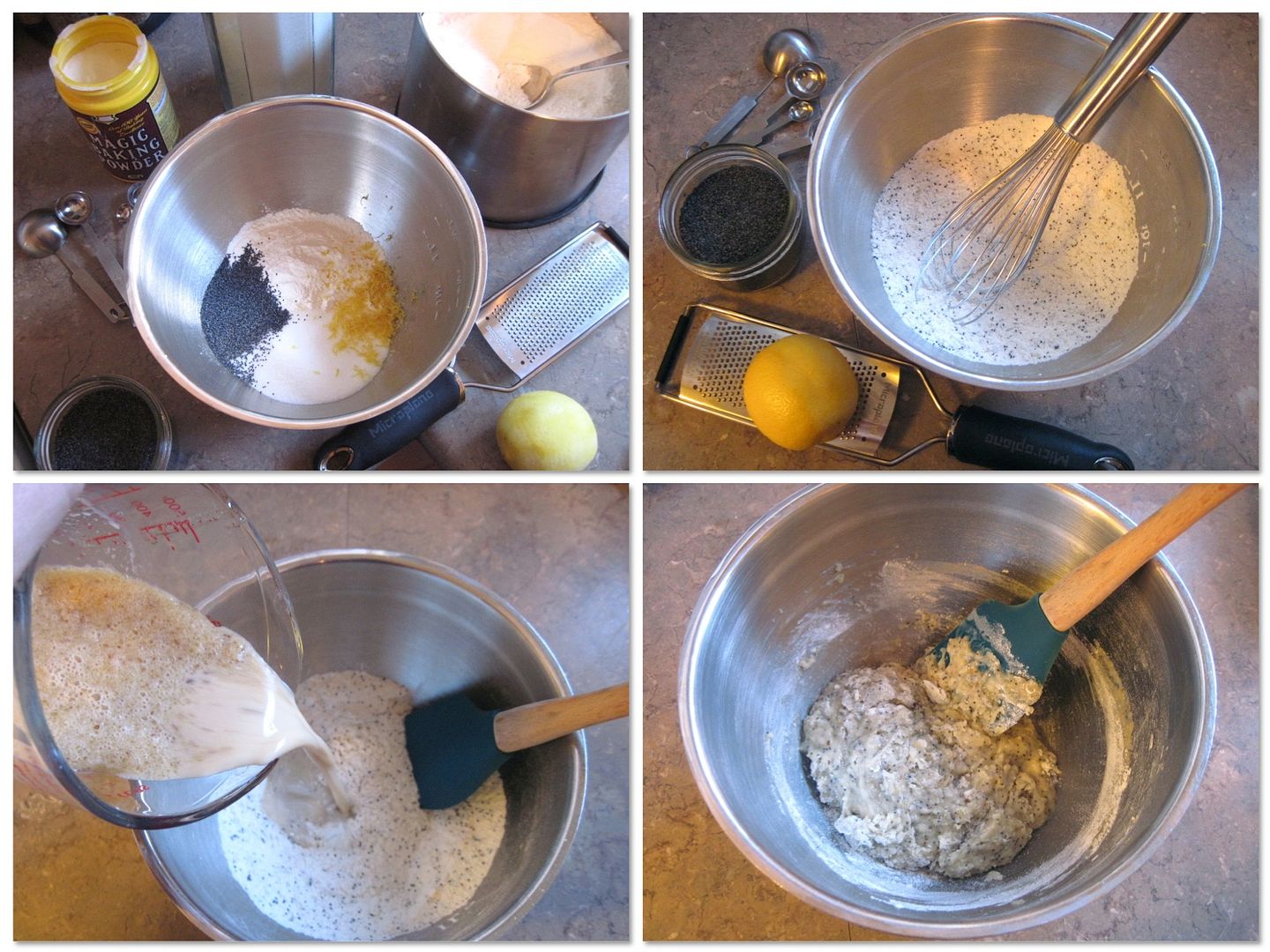 Add 3/4 cup raspberries and again, fold gently just to combine – try to leave the raspberries as intact as possible. Spoon the batter into the prepared pans and bake in the preheated 375˚F oven for 18 – 20 minutes, until a toothpick inserted in the middle comes out clean. Remove the muffin cakes from the pan and cool on a rack.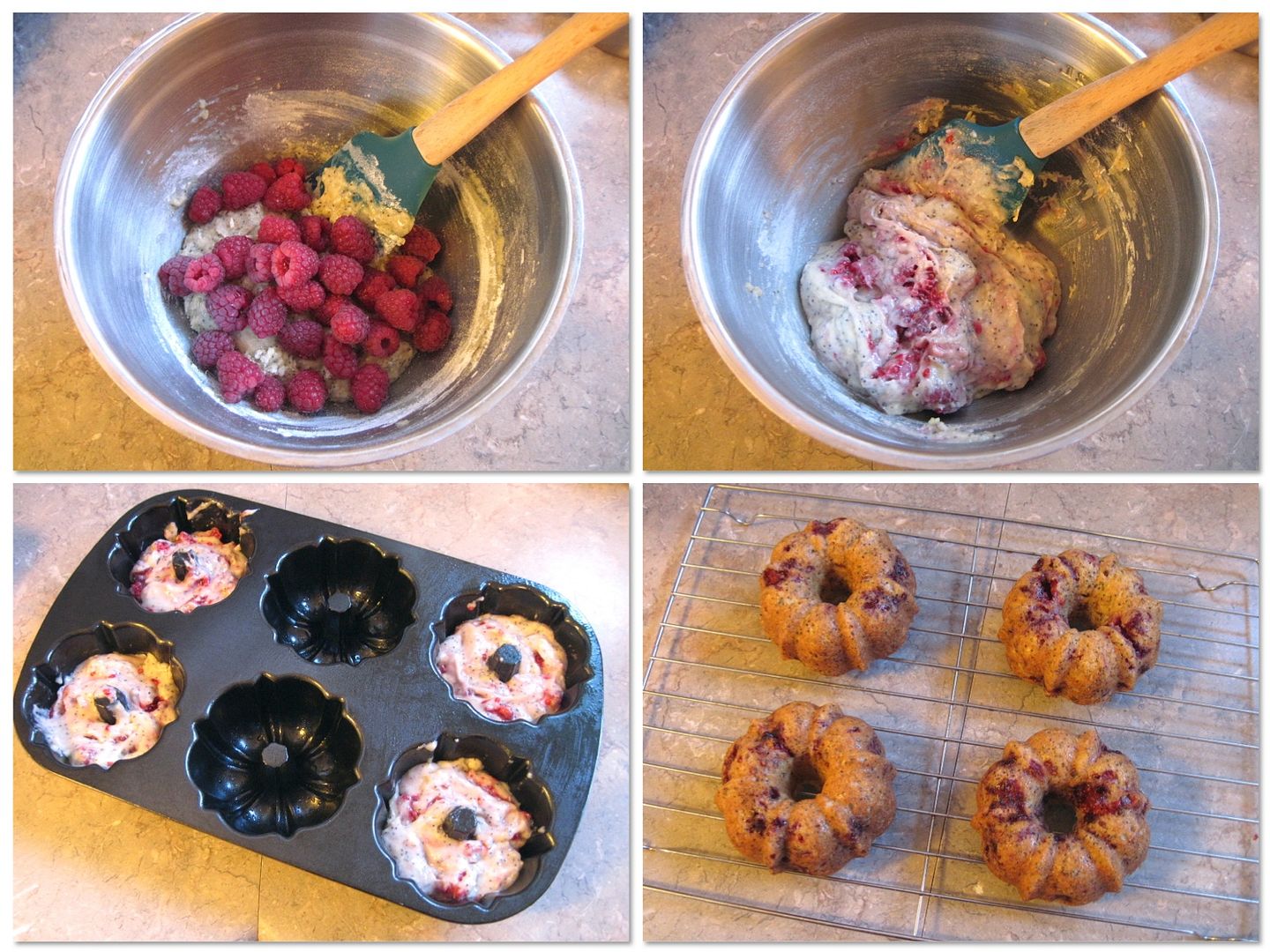 Lemon Glaze
In a small bowl, mix together:
5 tbsp icing sugar
1 scant tbsp lemon juice
Add the lemon juice slowly – the glaze should be thin enough to drip off the spoon but not so thin that it runs right off the cakes, so adjust the consistency as needed. Spread/drizzle the glaze over the cooled muffin cakes. These are best the day you bake them but will keep, covered, for up to two days (if they last that long!).