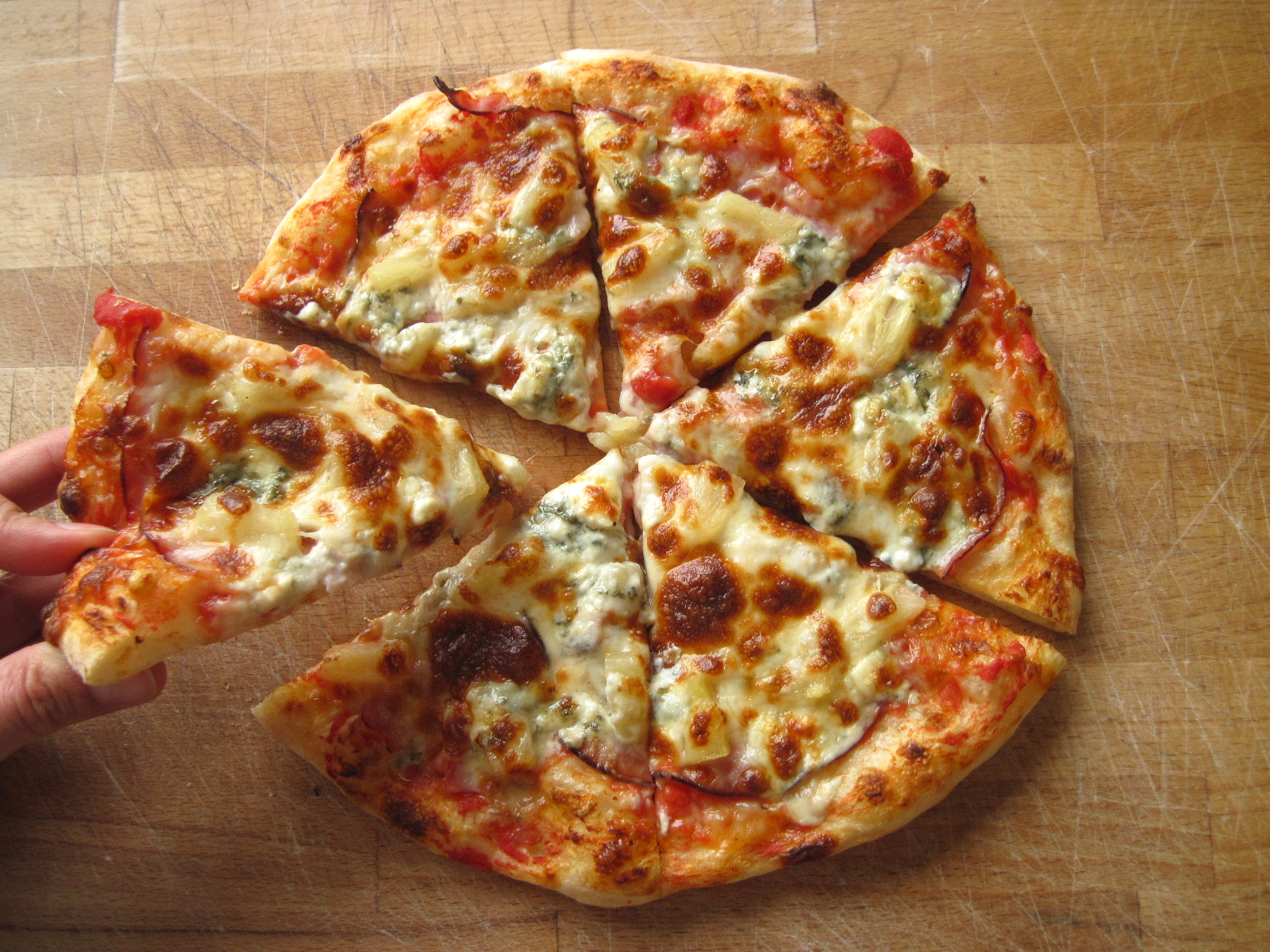 We're moving in almost exactly two weeks and so far I have managed to do very little in the way of packing. I have also managed to neglect this blog, so I wanted to quickly share this "Blue Hawaiian" pizza I made for dinner last night. No recipe needed – just make your traditional Hawaiian pizza with sauce, ham, and pineapple, plus the secret ingredient: crumbled blue cheese.
(Don't forget the mozzarella.)
Nate and I both love this combination – definitely a grown-up twist on a kid favorite, especially if you like blue cheese.
I've discovered a really awesome pizza crust recipe and baking method which I will share here eventually… in the meantime, try this on your next pizza!