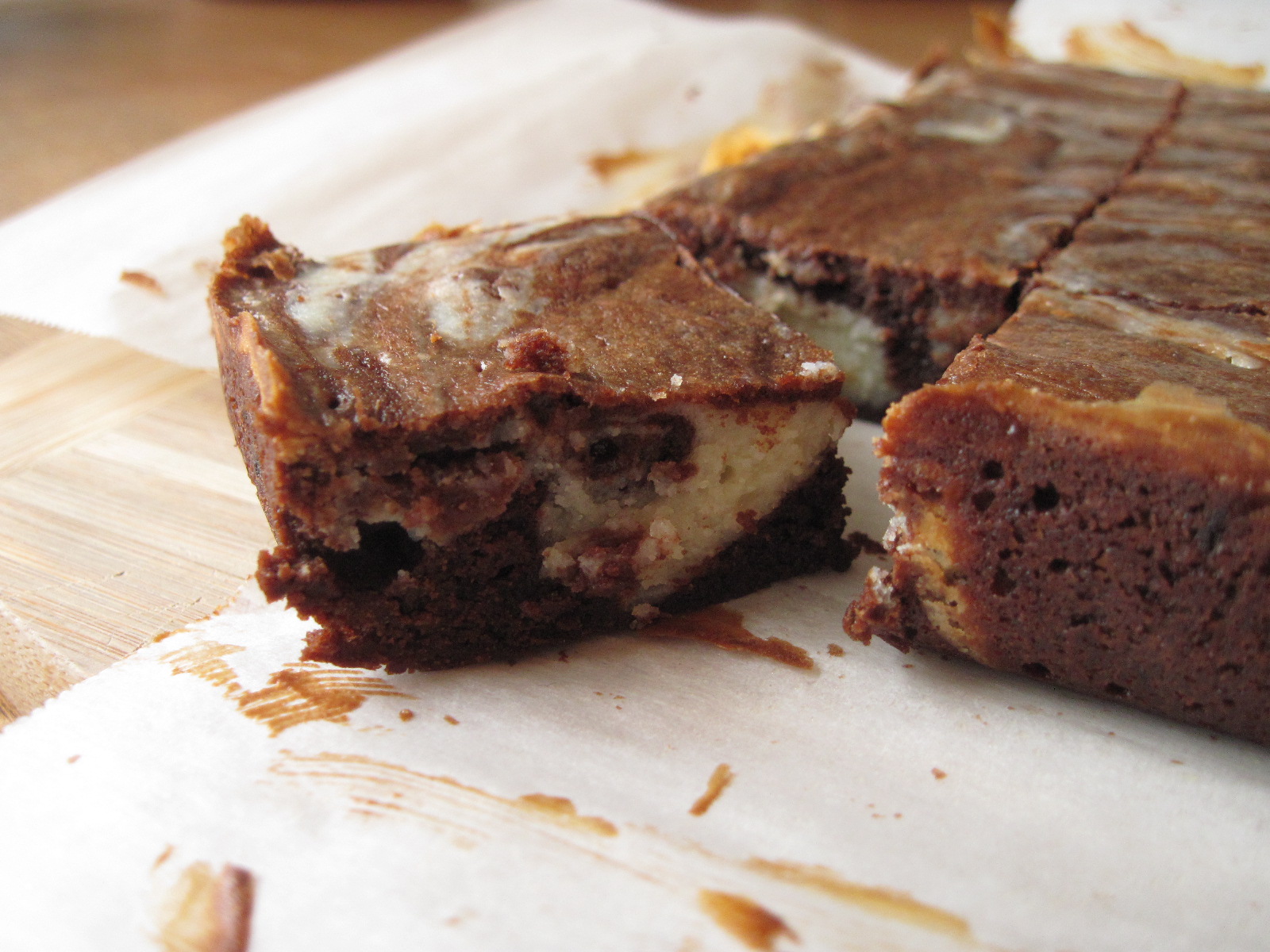 I am currently navigating my way through some silly government bureaucracy, and if you've ever had the misfortune to be in that position, you probably know that (regardless of which government you're dealing with) it can seem like an endless string of hoop jumping, inordinately long waiting periods, and many frustrating encounters with a wretched automated phone menu.
Anyway, after an especially disheartening episode, I realized that I needed brownies, STAT. I turned to Pinterest and found Mark Bittman's brownies that I had pinned from Serious Eats. They sounded pretty much perfect – chocolatey, fudgey, rich, and easy to make – and they called for unsweetened chocolate, which just happened to be what I had on hand. I added some instant coffee granules to the batter for a mocha twist, and I also had some leftover cream cheese filling from making Danishes, so I used it to make a cheesecake swirl.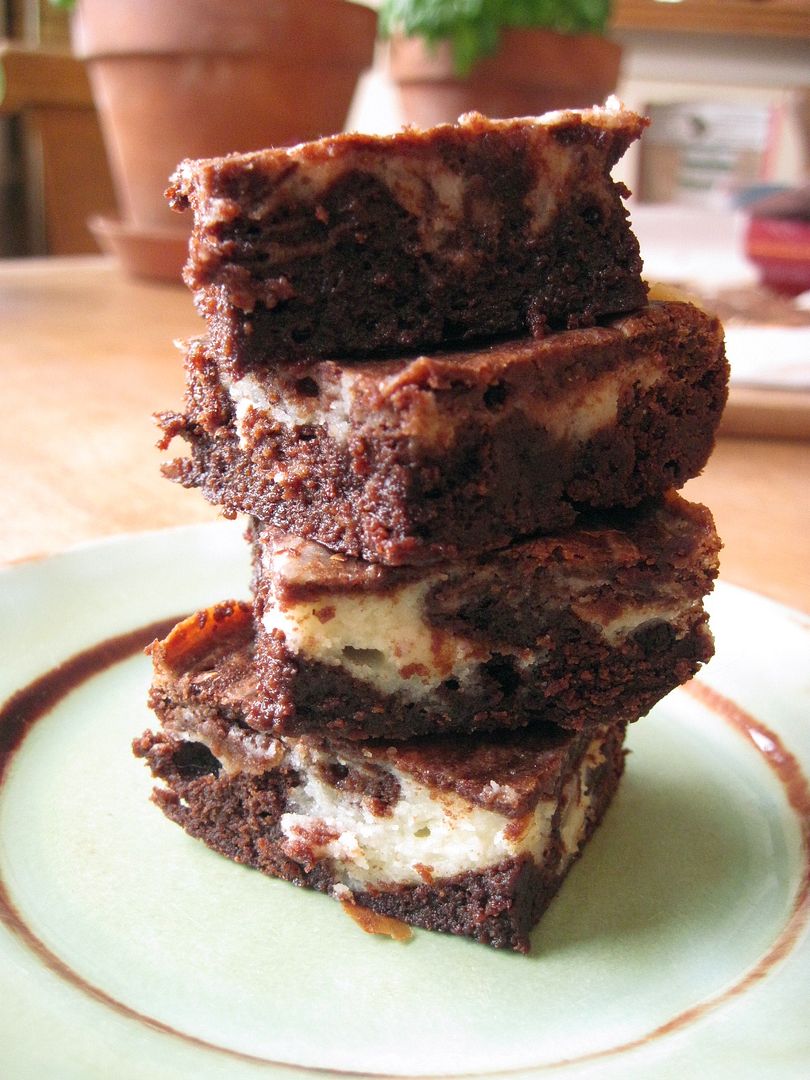 The resulting mocha-cheesecake brownies were out-of-this-world good, as evidenced by the responses they elicited from the people I fed them to:
"Oh my god. OH my god. OH MY GOD."
"These are EPIC!"
"I could snort these."
"………" (That's the inability to speak.)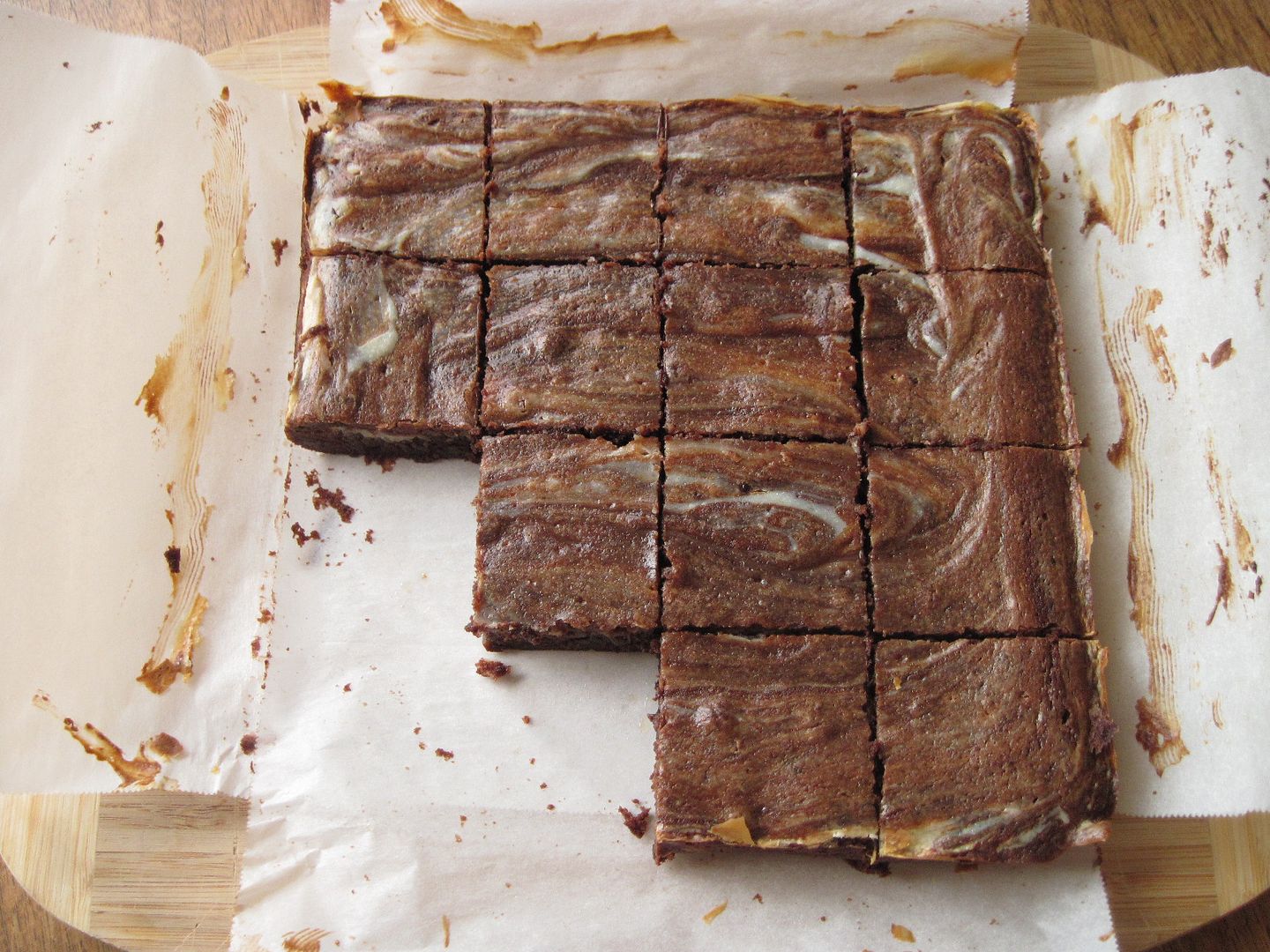 I'm not a cakey-brownie girl: I like them moist, dense and fudgey. These are pretty much my perfect brownie – they are dense without being super heavy, and their texture is fudgey and velvety rather than chewy – in fact you barely need to chew them because they practically melt in your mouth, almost like a flourless chocolate torte. Yes they are sweet, but I didn't find them overly so, and they pack a serious chocolate kick. Definitely the antidote for government-induced frustration, or any other time you need a chocolate pick-me-up!
Mark Bittman's Brownies
Adapted slightly from Mark Bittman via Serious Eats.
Preheat the oven to 350˚F. Line a 9″ square pan with parchment paper and grease the paper.
In a small sauce pan, melt over very low heat:
1/2 cup unsalted butter
3 oz unsweetened chocolate, roughly chopped
Stir occasionally, and when everything is almost melted, remove it from the heat and continue to stir until smooth. Pour the chocolate mixture into a medium bowl.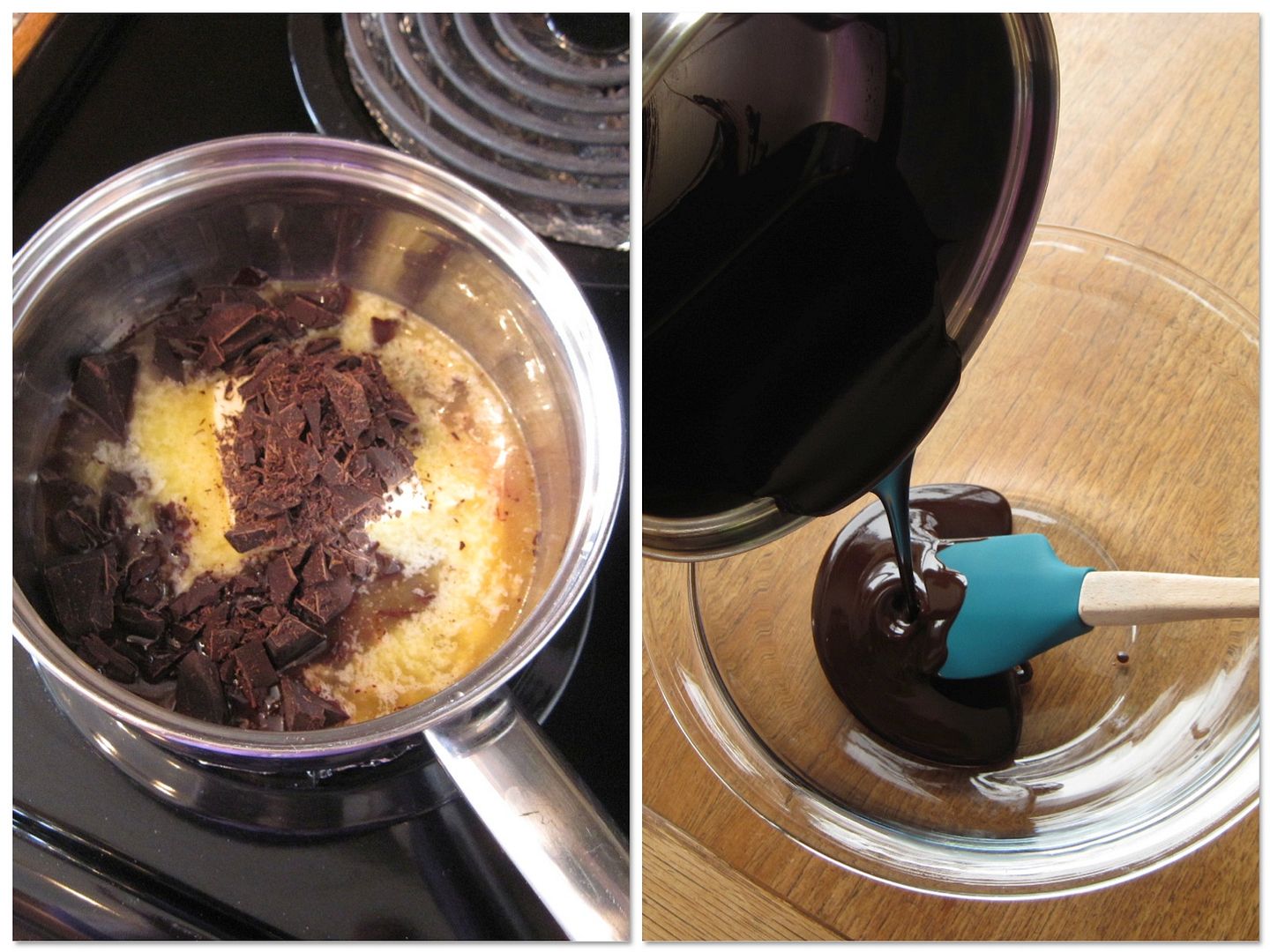 Stir in:
1 cup granulated sugar (you could reduce this by 1 – 2 tbsp if you want)
One at at time, stirring after each, add:
2 eggs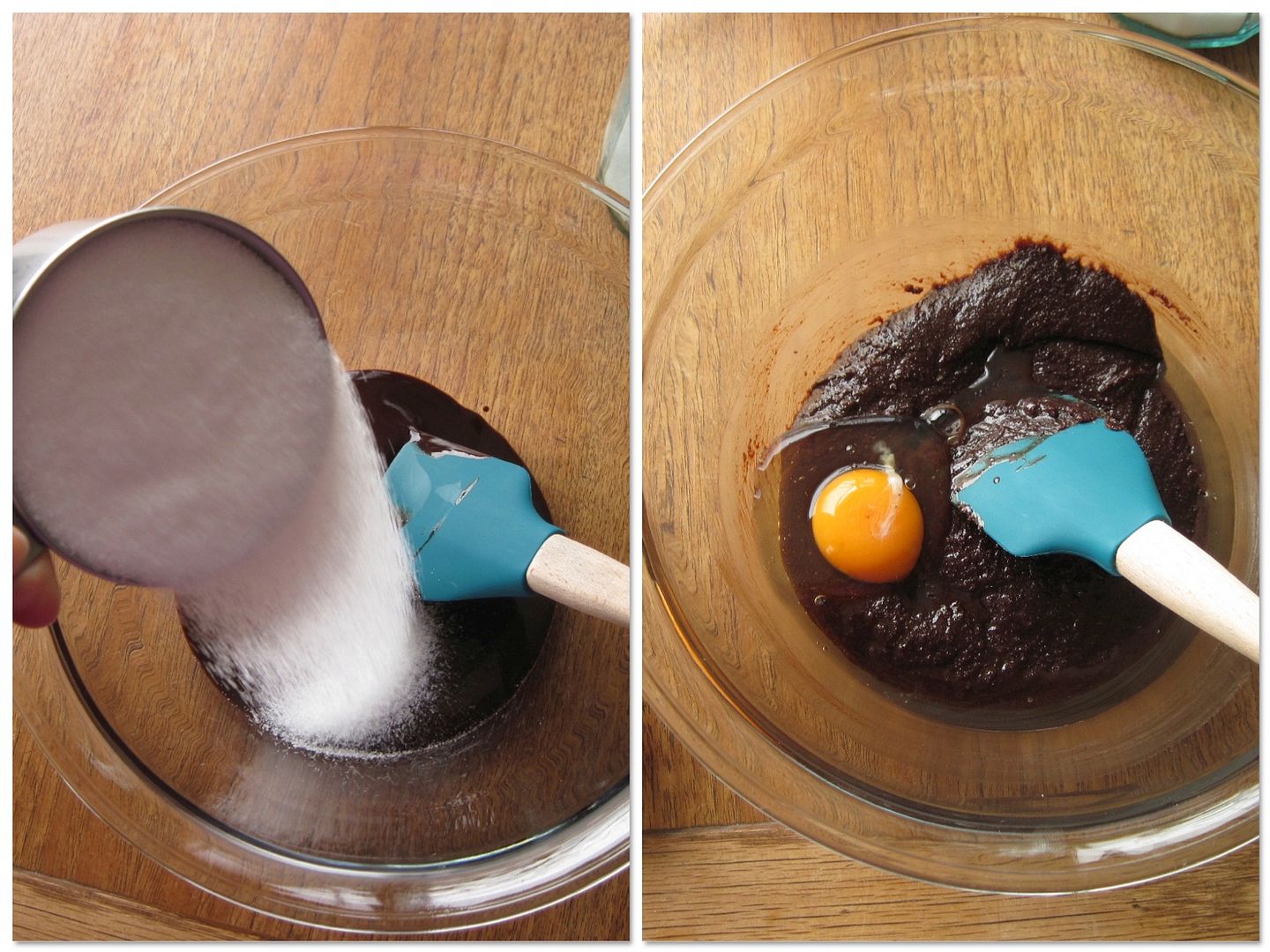 Finally, stir in:
1/2 cup all purpose flour
dash salt
1/2 tsp vanilla
1 tbsp instant coffee granules (optional)
Pour the batter into the prepared pan and spread it out evenly.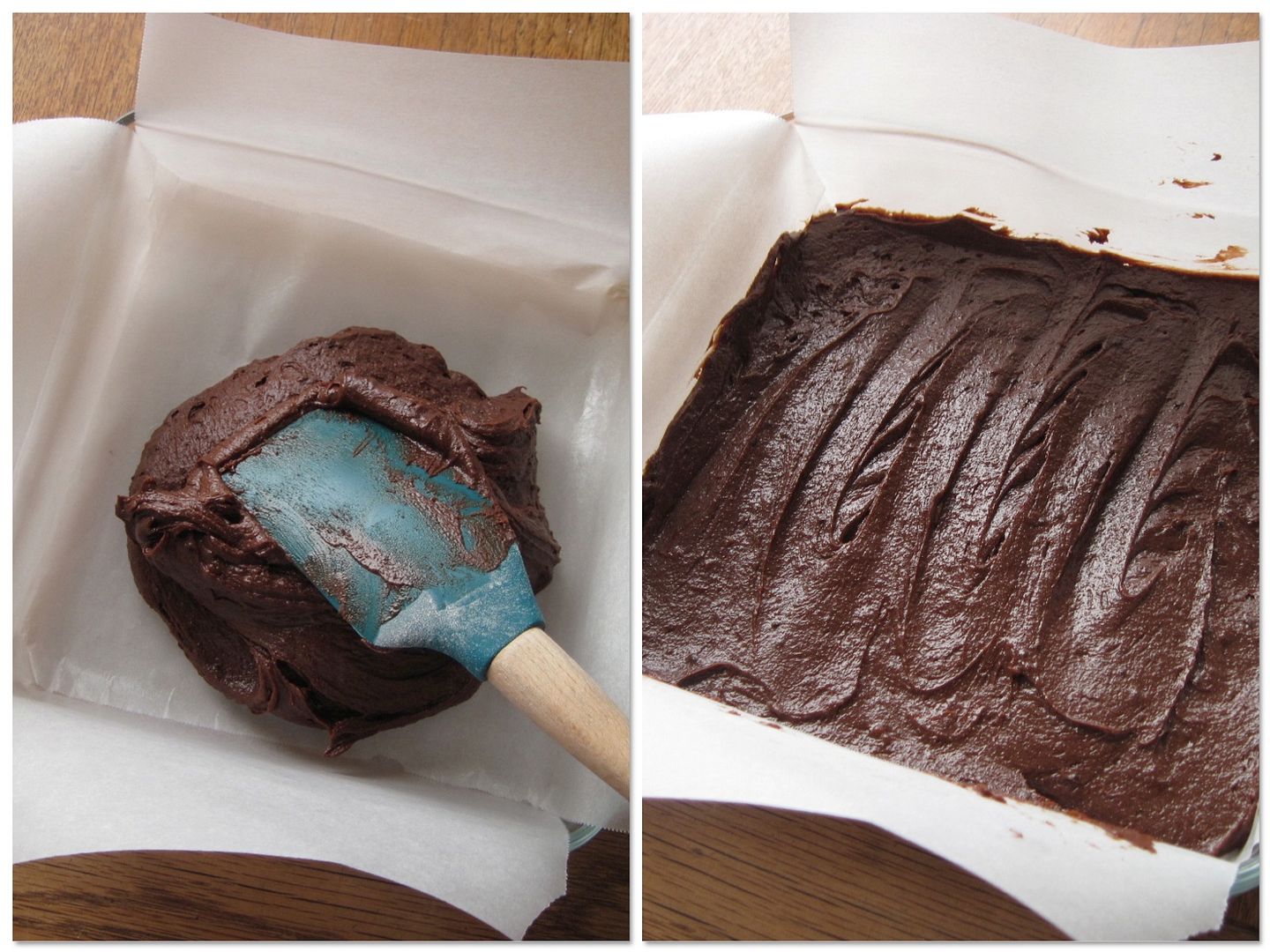 At this point, I dolloped the top with leftover cream cheese filling and swirled it in with the tip of a knife. I am convinced that these brownies would be just as good plain, so this is definitely not necessary.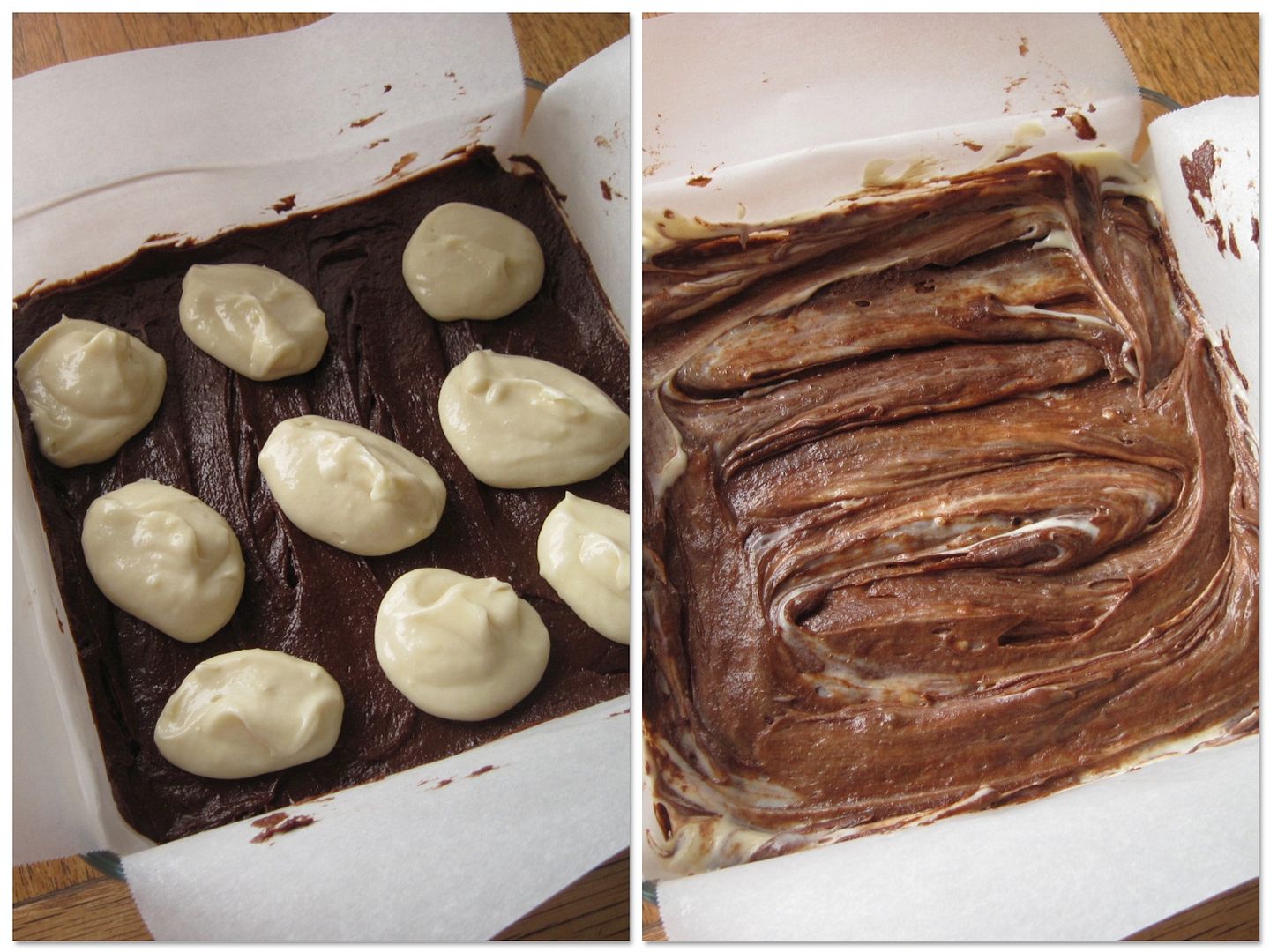 Bake the brownies for 20-25 minutes (mine took 30 with the extra cream cheese filling), until just set in the middle. To quote Bittman, "Err on the side of underbaking: An overcooked brownie is dry and cakey, while an undercooked brownie is gooey and delicious". I concur!
Let the brownies cool in the pan on a rack until set, then remove from the pan and cool completely before cutting into squares (I sped up the process by cooling them in the fridge). Bittman recommends cutting 9 – 12 squares, whereas I found that the brownies were plenty rich enough to be cut into 16 smaller squares. If you are a chocoholic, these will definitely cure whatever ails you.