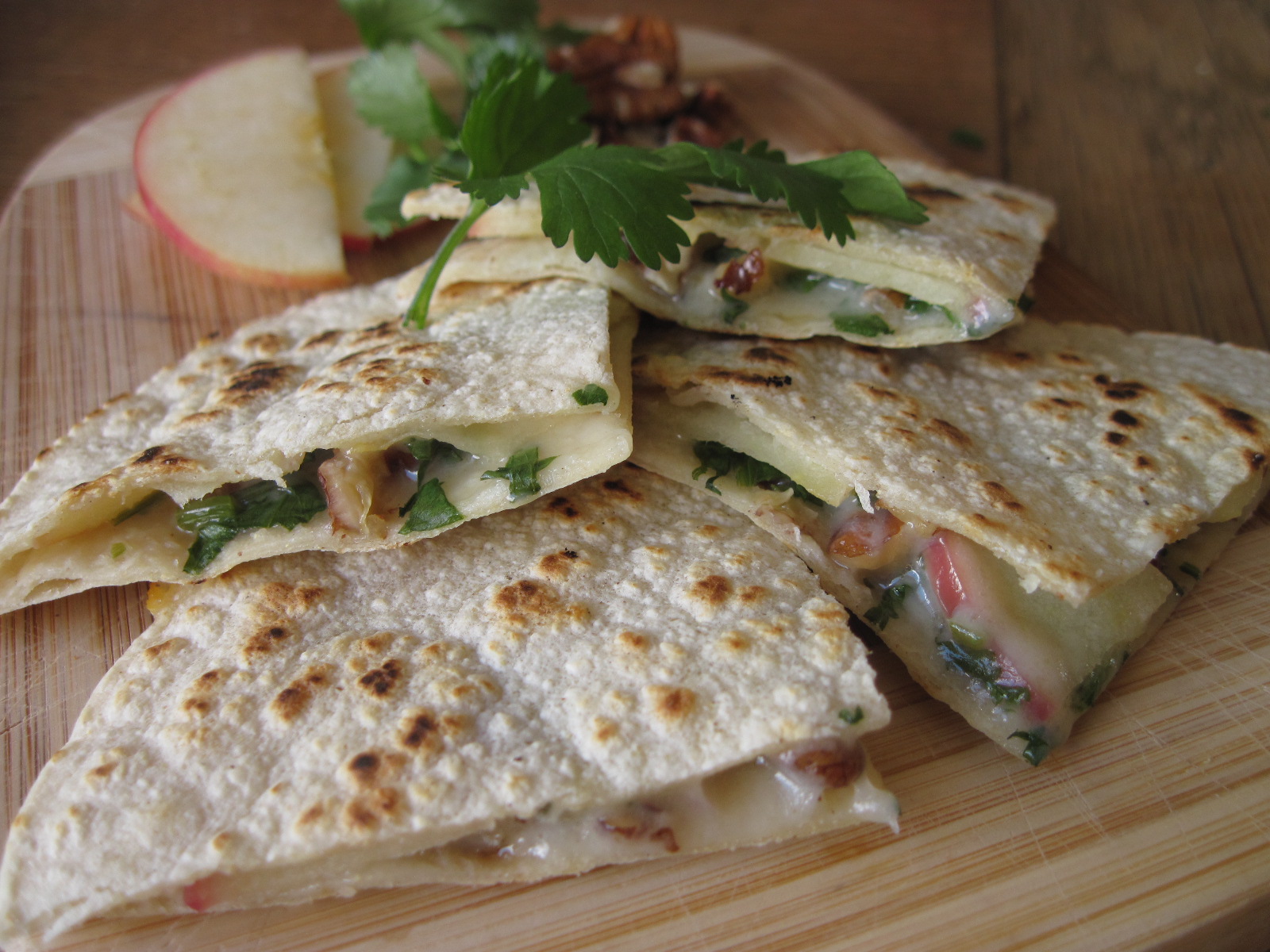 Sometimes the weirdest-sounding combinations turn out to be much better than expected. I once had a pizza topped with cilantro pesto, apples, pecans, and smoked mozzarella, which I thought would be totally weird, but was actually very very good. The other day I happened to have corn tortillas, cheese, and cilantro in the fridge, an apple in the fruit bowl, and pecans in the baking cupboard, and I figured that a quesadilla is sort of like a Mexican pizza, right?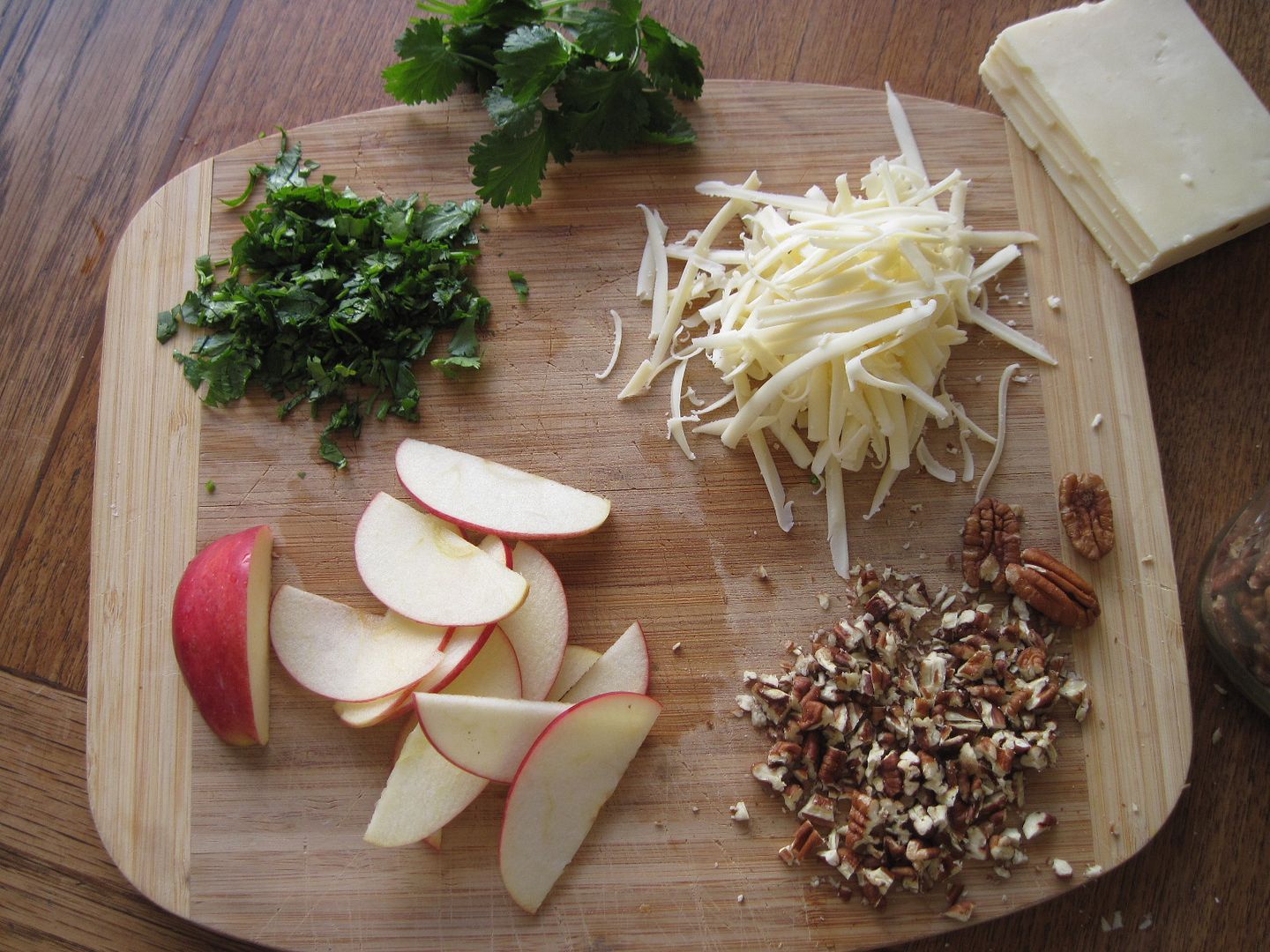 However weird it may sound, apples, cilantro, cheese, and pecans do go well together. The sweet and tart apple plays off the salty, melty cheese; the cilantro tastes fresh and green; the pecans give textural crunch and richness; and the corn tortilla's earthiness brings it all together. Next time I would use more cilantro and add a squeeze of lime juice (I was out of limes), but I think this qualifies as a successful (if slightly weird) combination. And it was so simple to make that it barely merits a recipe!
Apple, Cilantro & Pecan Quesadillas
For each quesadilla, layer a small corn tortilla with:
a small amount of grated cheese (I used extra old white cheddar)
a few pieces of thinly sliced apple
 a handful of roughly chopped cilantro leaves
a sprinkling of chopped pecans
Add a little bit more cheese and top with a second corn tortilla. Grill on both sides in a skillet over medium heat until the corn tortillas get some colour and the cheese melts. Let the cheese cool for a few minutes before cutting into wedges. Serve with a squeeze of lime.