It is finally strawberry season here, and by that I mean that there are local strawberries in the stores. They are a bit more expensive than the ones trucked up from California (which seems so totally backwards!) but they taste amazing because they are so perfectly ripe and fresh.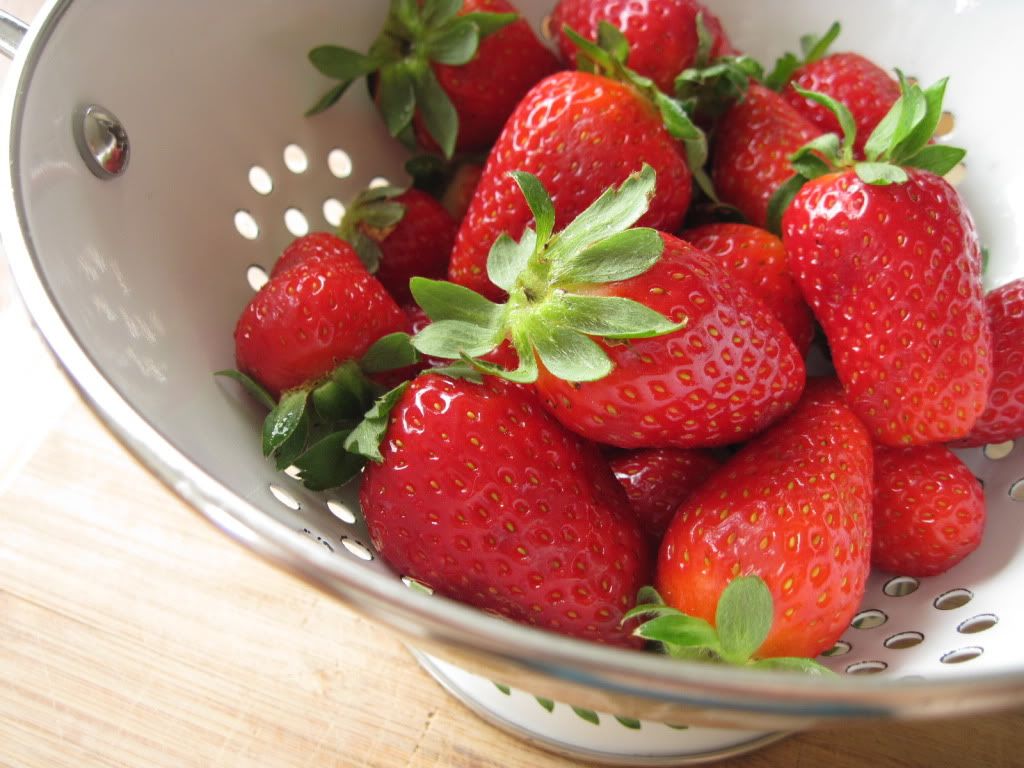 I knew I wanted to make something special with these berries but I couldn't decide what until I remembered the strawberry banana bread I'd seen on Joy the Baker a while ago. I wanted to jazz it up even more so I added a cream cheese swirl. The result is an incredibly moist, decadent, not-to-sweet bread with a pleasant strawberry flavour and cheesecake-y tang. The banana is not overpowering at all and mostly just contributes sweetness, and the hint of cinnamon in the batter goes really well with the strawberries.
The only thing I'm not sure about is the browned butter that Joy's original recipe contains – I couldn't taste it in the final product, and I don't think I'd go to the trouble of browning it next time. But all in all, this recipe is a winner: it looks beautiful when sliced (look at that cheesecake swirl!), tastes great fresh, and is even better after a few days if you pop it in the toaster and slather it in butter (yes, I'd like some butter with my cake, please).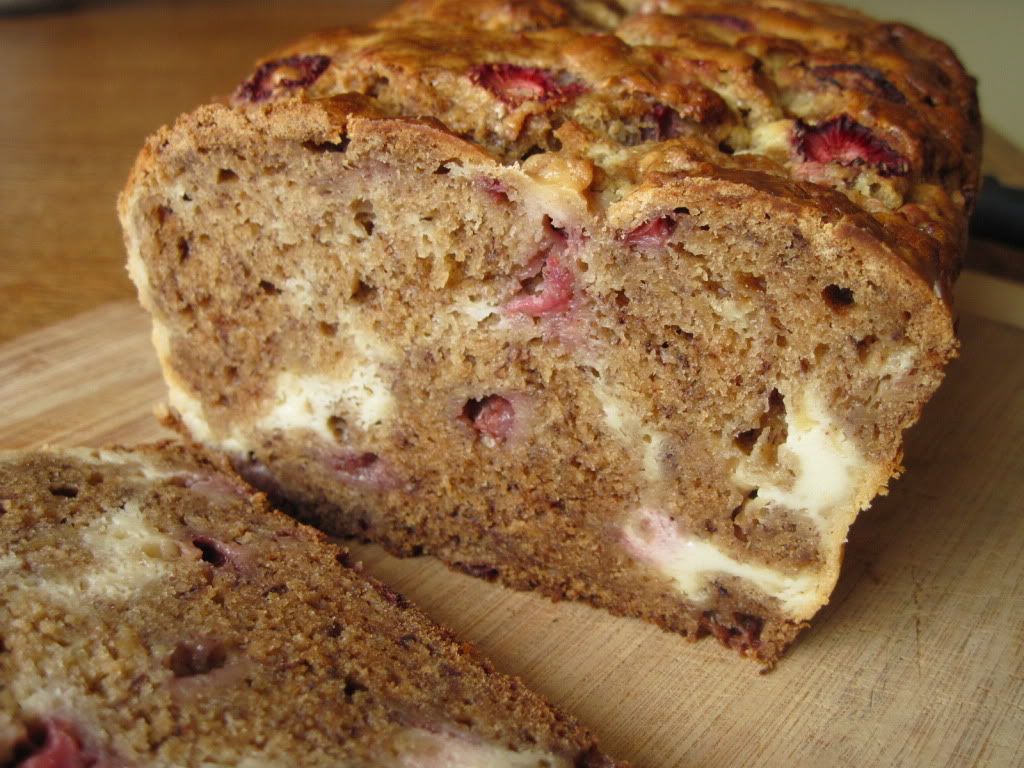 I would urge you to make this if you have some gorgeous strawberries that you just don't know what to do with – this might not seem very likely, but it happened to me!
(PS – I keep a Ziplock bag of over-ripe, frozen bananas in my freezer at all times specifically for making banana bread. They turn kind of black and scary-looking in the freezer, but when thawed they are awesome for baking!)
(PS again – Happy birthday to my Mum! Sorry this is neither wheat- nor dairy-free 😉 )
Strawberry Banana Cheesecake Bread
Adapted from Joy the Baker's Brown Butter Strawberry Banana Bread. Cheesecake swirl adapted from Marcy Goldman's A Passion for Baking.
Preheat the oven to 350˚F. Line a 9″ x 5″ loaf pan with parchment paper and butter the pan and paper well. Set aside.
Cheesecake Batter
In a food processor, combine:
8 oz cream cheese, softened
1 large egg
1/4 cup all purpose flour
1/2 tsp vanilla extract
Blend until smooth, scraping down the sides as necessary. Set aside.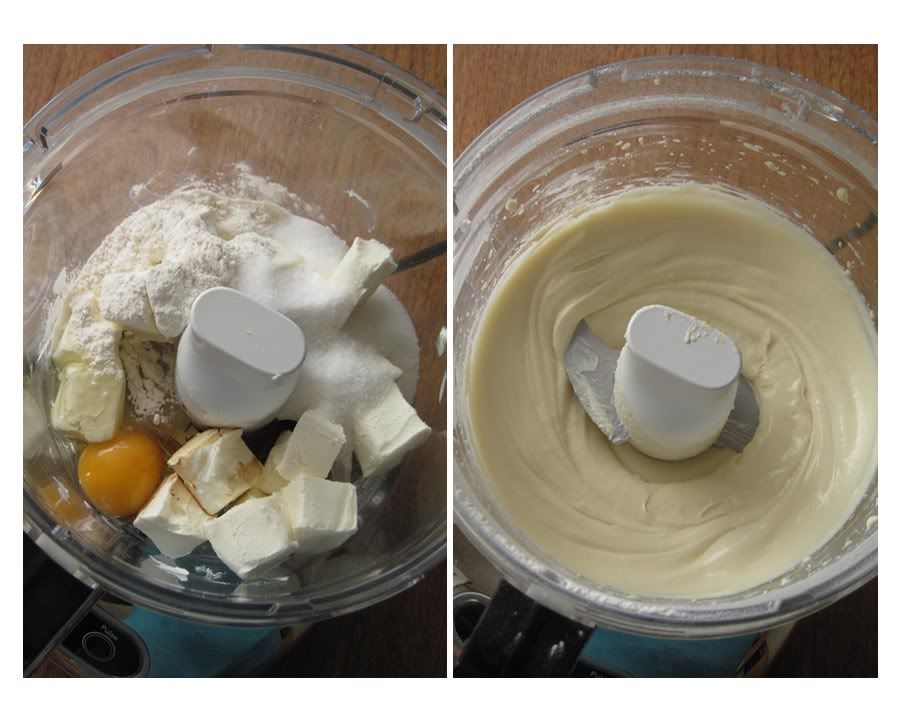 Strawberry-Banana Batter
In a large bowl, whisk together:
2 cups all purpose flour
3/4 cup brown sugar
1 tsp baking soda
3/4 tsp cinnamon
dash salt
In a smaller bowl, whisk together:
3 mashed (very ripe) bananas
2 eggs
1/4 cup plain yogurt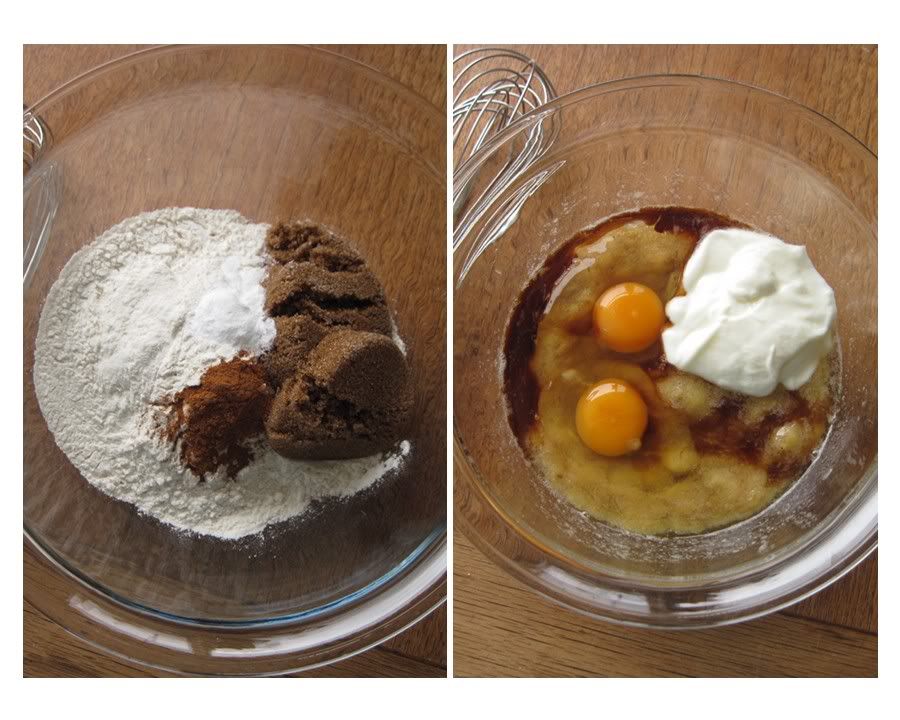 To the banana mixture, stir in:
1/2 cup melted butter, cooled to room temperature
If you want, you can brown the butter: melt about 2/3 cup of butter over medium heat until it turns brown and smells nutty. It will crackle and foam as it melts. Transfer the browned butter to a bowl to stop the cooking and let it cool before adding to the banana mixture.
Add the banana mixture to the flour mixture and fold with a spatula until just combined (there should still be some flecks of flour).
Gently fold in:
1 cup diced strawberries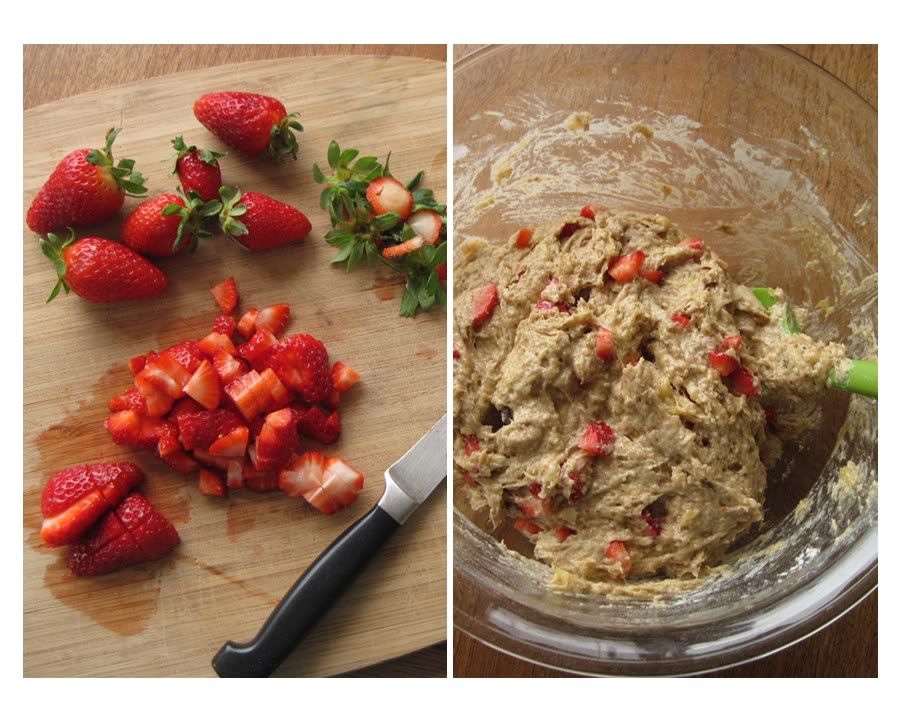 Spread half the strawberry-banana batter in the bottom of the prepared pan. Top with half the cheesecake batter. Repeat. With a blunt knife, swirl the two batters together.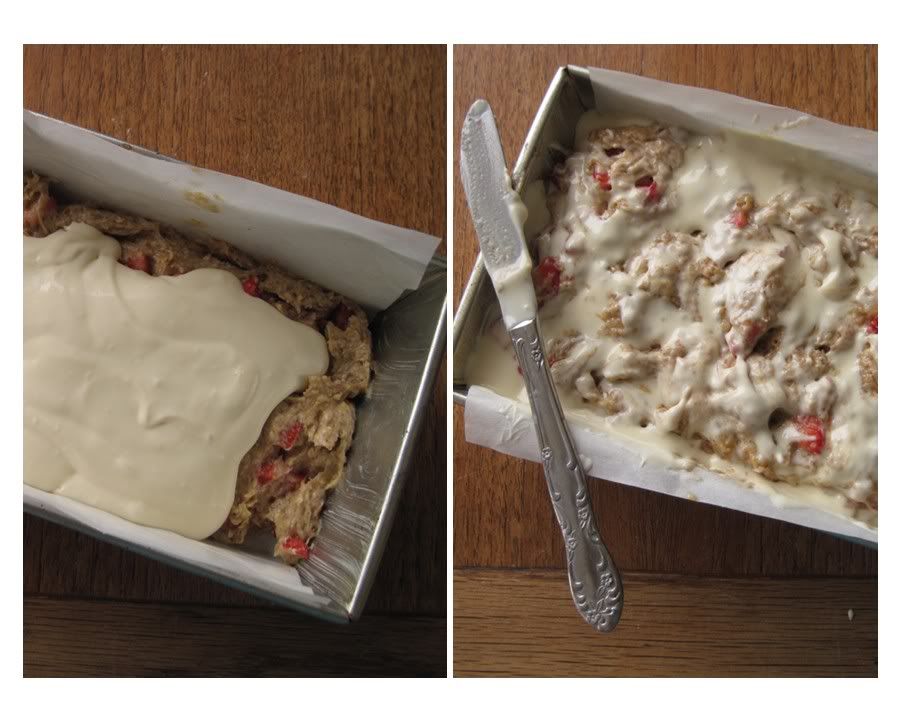 Top the batter with 1 – 2 thinly sliced strawberries. Bake in the preheated 350˚F oven for 1 hour and 25 – 35 minutes, until a skewer inserted in the middle comes out clean.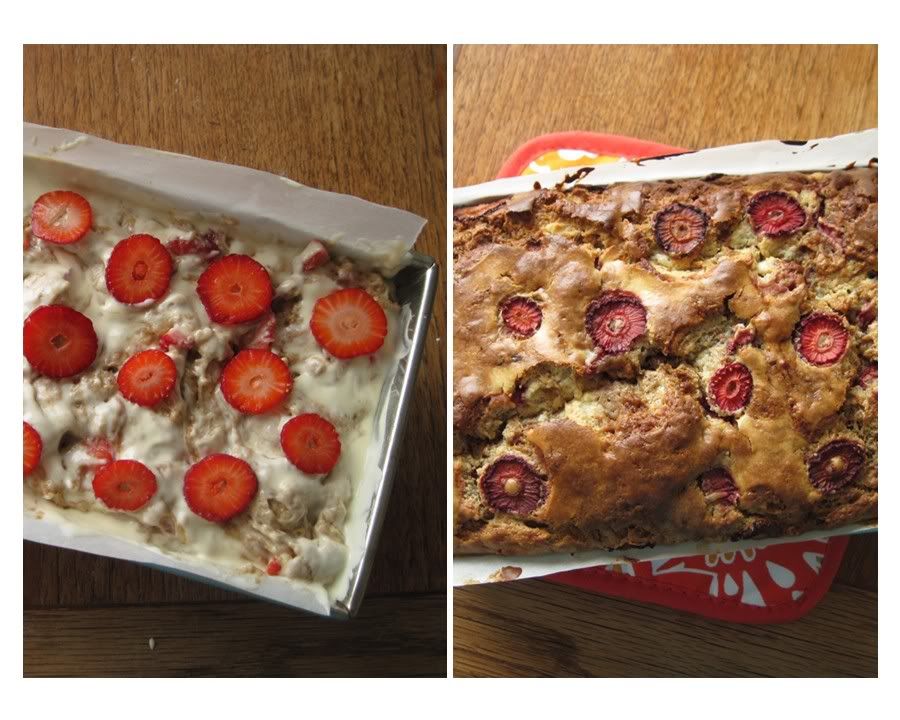 Cool the loaf on the pan for a few minutes, then remove, peel off the parchment paper, and cool completely on a rack. Keeps best wrapped-up in the refrigerator.