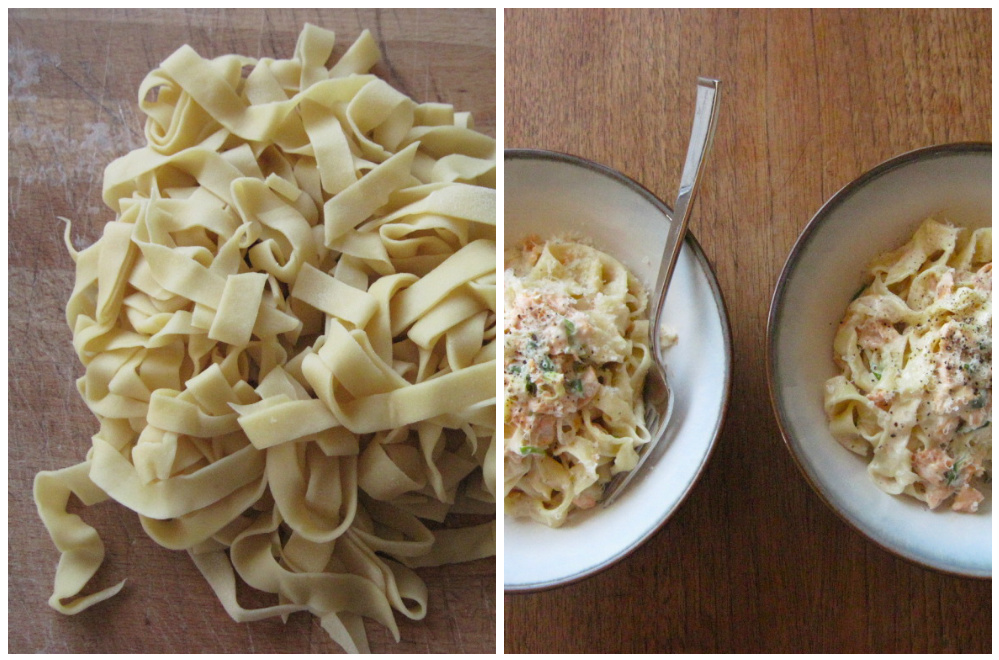 This is something I've been meaning to do for years. I've made pasta before, but it was using my Mum's pasta roller, which means I was still living with my parents, which means it was a loooong time ago. Somehow rolling pasta out by hand just seemed too daunting. But then a while back I read Greg's post about making pasta by hand and it didn't seem quite so intimidating.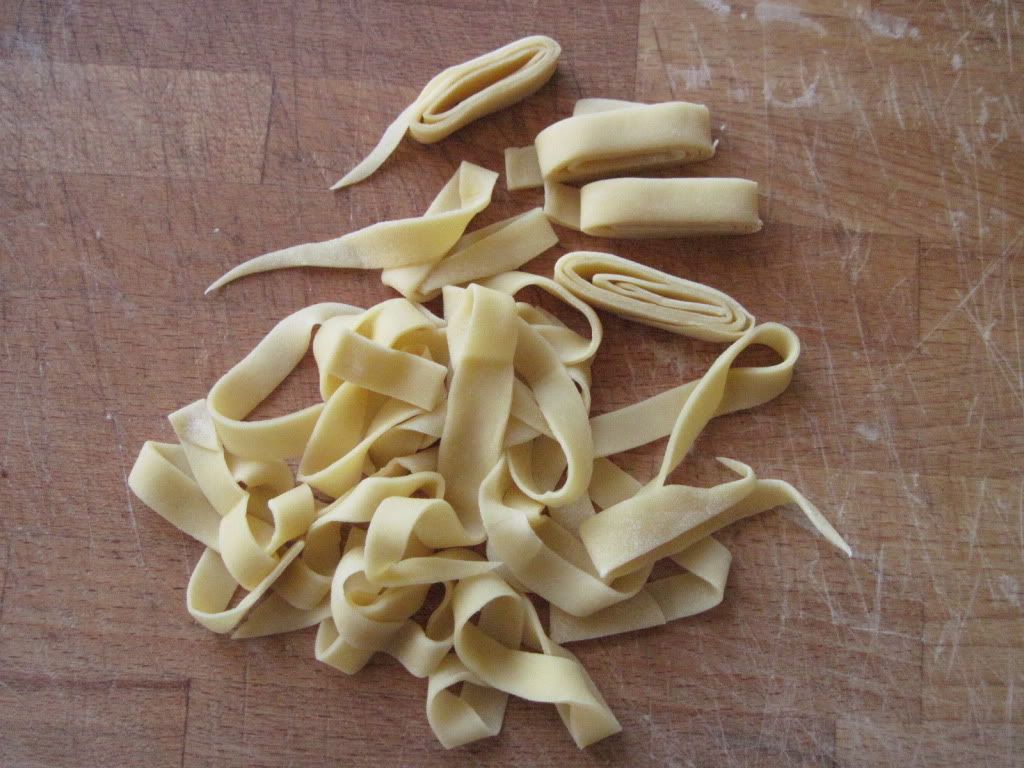 This probably ain't your Italian grandmother's traditional pasta recipe. For one thing I'm a) using a food processor (I'm rolling this out by hand, yo!), and b) using regular old all purpose flour rather than pasta-making semolina or type "00" flour. If I had an Italian grandmother she would probably smack me with a wooden spoon or something. Regardless, it turns out that pasta is very easy to make, even when you're rolling it by hand, and doesn't actually take too much time – plus the homemade stuff tastes awesome and doesn't need a fancy, complicated sauce. And it's perfect for something like Fettuccine with Smoked Sockeye Salmon ;).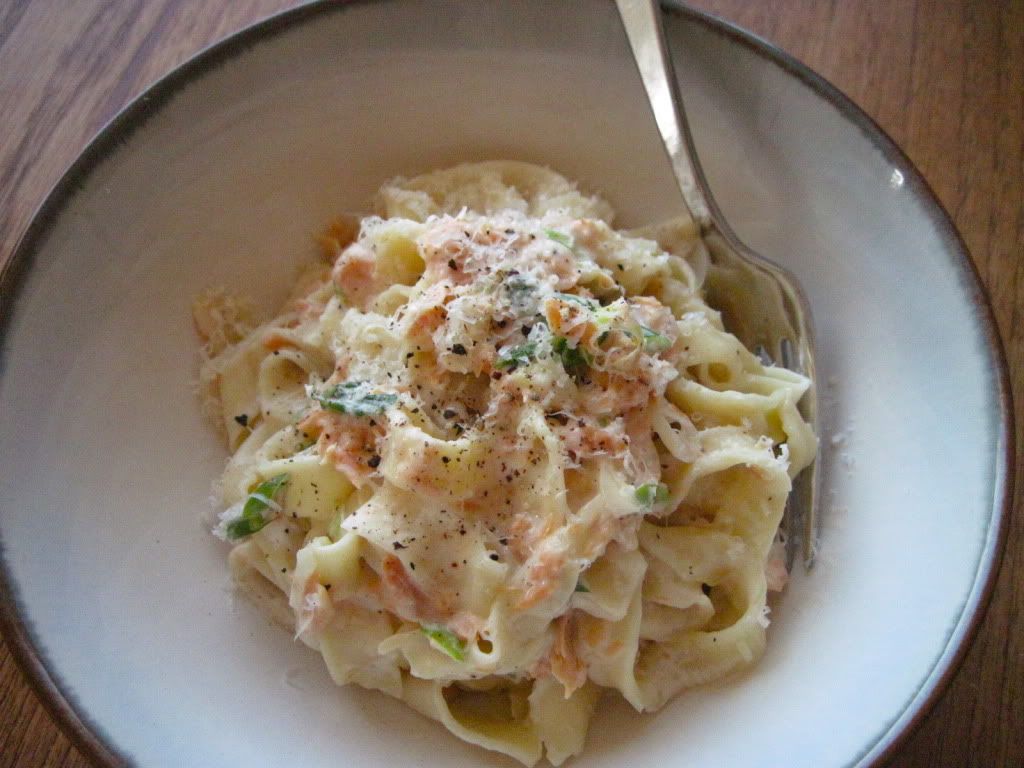 Homemade Pasta
To make this without a food processor, combine the ingredients in a bowl and then knead the dough for a few minutes until it's smooth.
Makes about 8 oz or half a pound of raw pasta, enough for 2 servings.
In a food processor bowl, place:
1 cup all purpose flour
Mix together:
1 egg
1 tbsp olive oil
Pour this over the flour in the food processor then put the lid on and give it a whizz.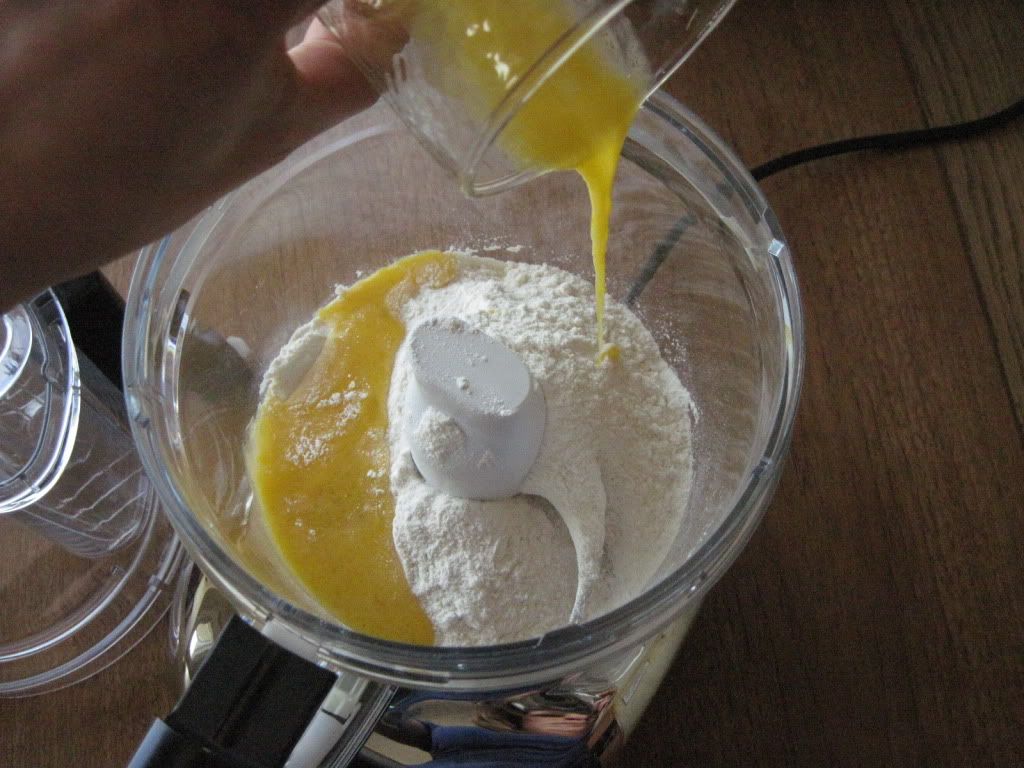 It should turn into tiny dry-ish crumbs, like this:
With the motor running, pour in a few drops of water…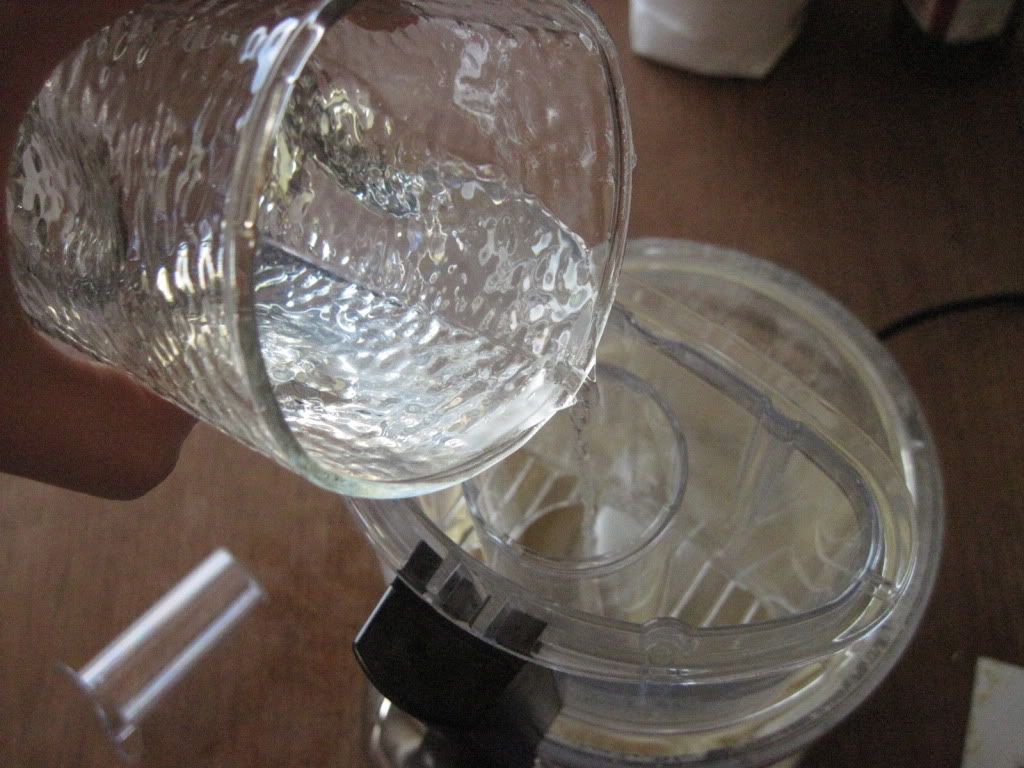 …and process until the dough comes together into slightly larger crumbs that stick together when you press them.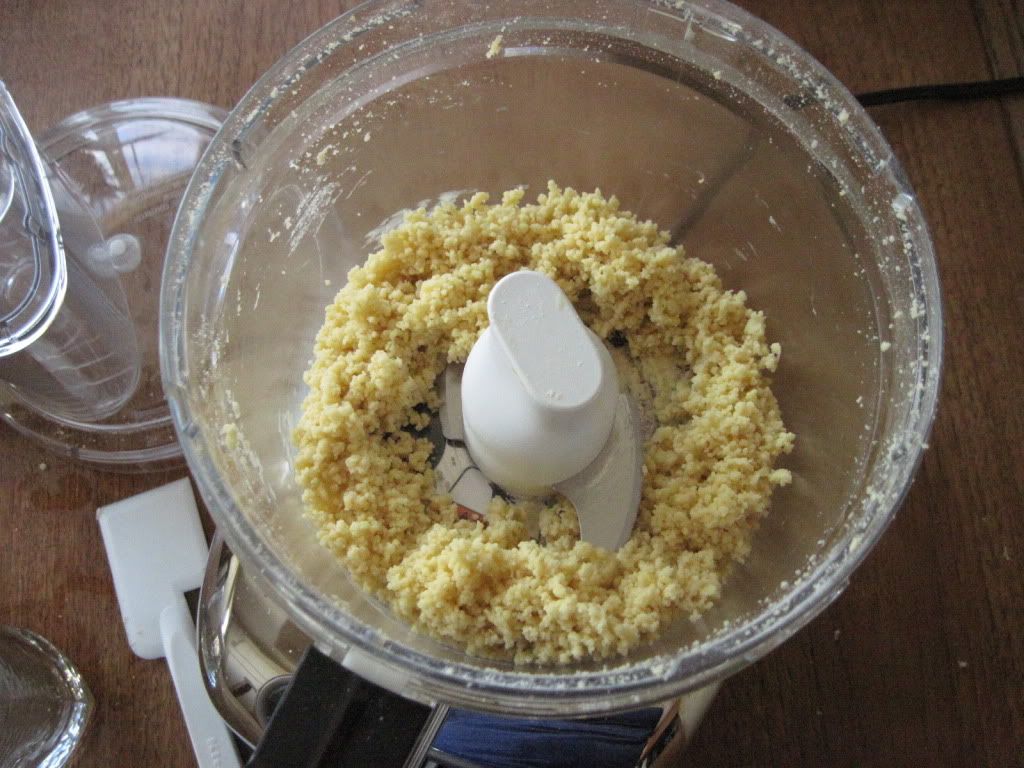 Gather the dough into a ball and wrap it with plastic. Let it rest for about 20 minutes.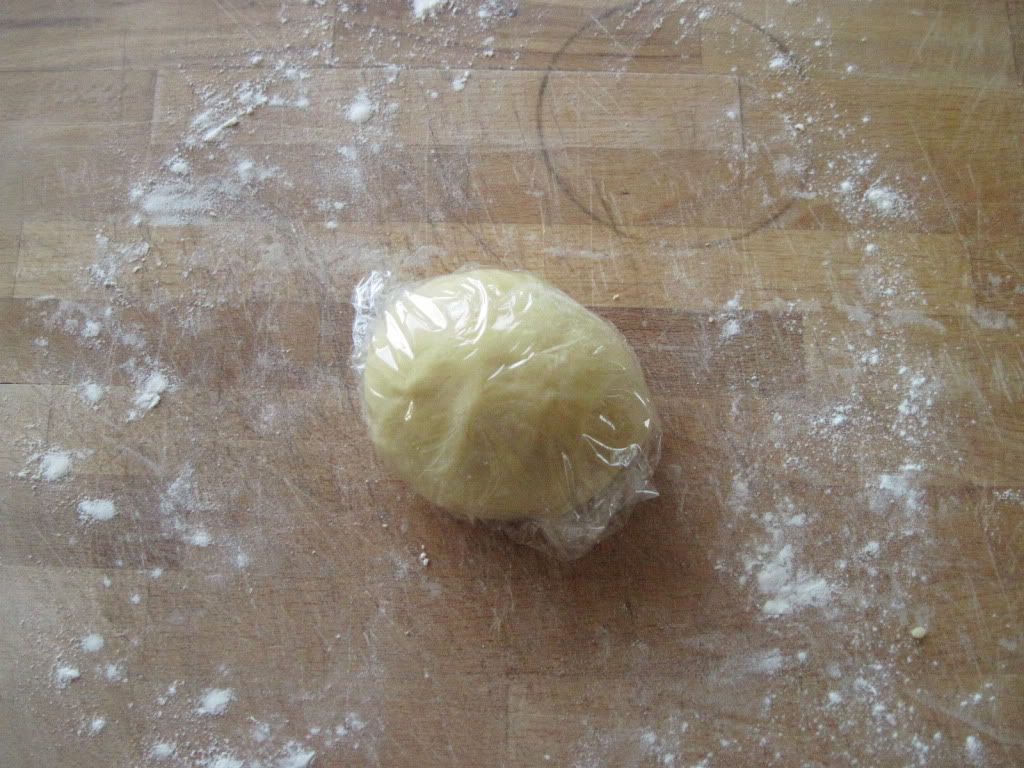 Divide the dough into quarters and roll each piece until a long thin sheet, using just enough flour to stop it from sticking. This will take a bit of muscle but it's not super difficult. Try to stretch the dough as you roll it. It should be quite thin when you're done with it. If the dough resists rolling, let it rest to relax the gluten strands.
Once you've got your pasta sheets, you can make filled pasta like ravioli and tortellini, or long pasta like fettuccine or papardelle. Once day I will make filled pasta but for now, we're making fettuccine. Roll up each pasta sheet and cut it into strips with a knife – for fettuccine, make the strips about 1/4 inch wide.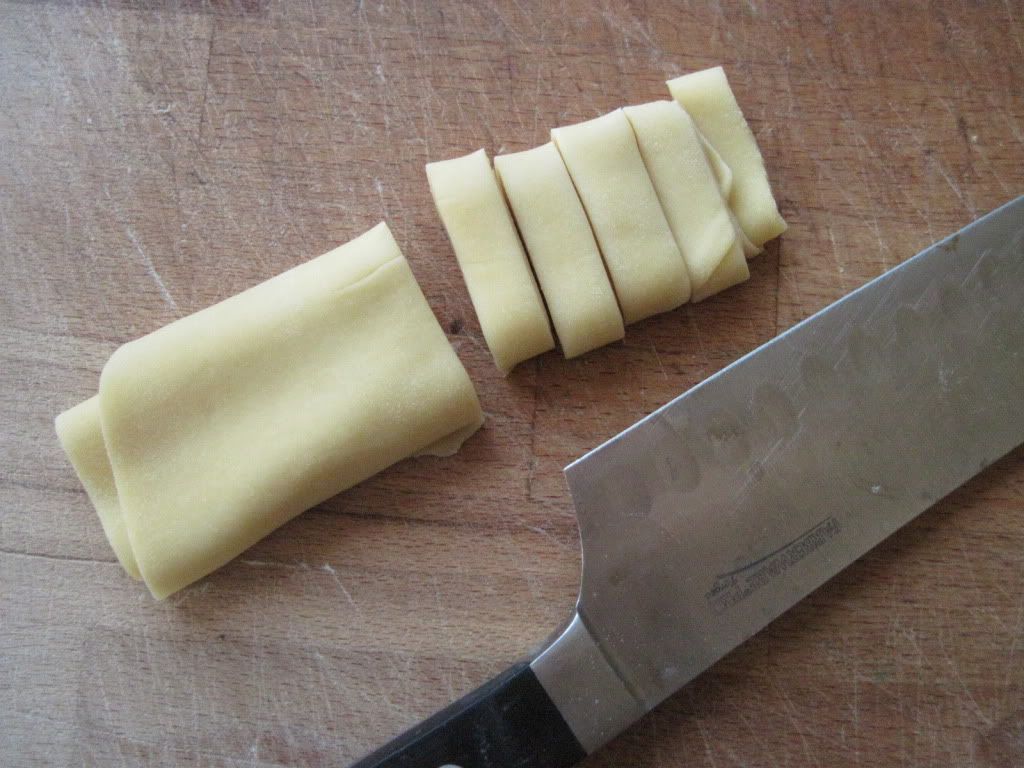 Unravel the spirals so that the pasta doesn't stick to itself when it cooks.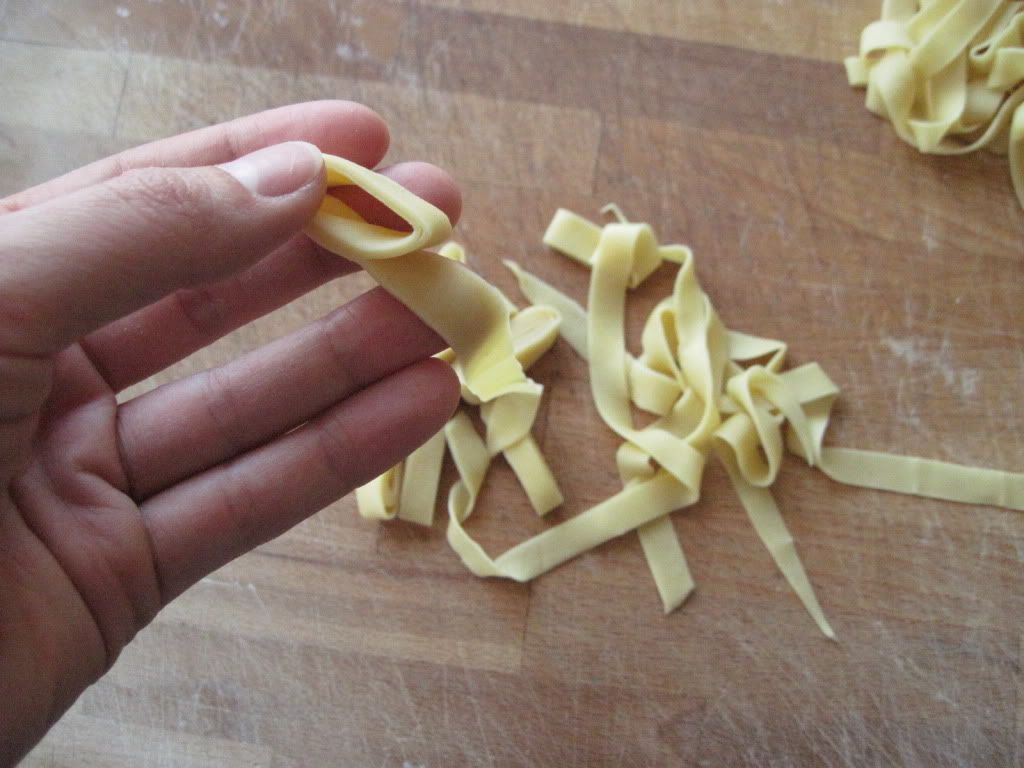 Cover the pasta lightly with plastic wrap until you are ready to cook it. Cook in rapidly boiling salted water for 3-4 minutes, until it floats and is al dente.