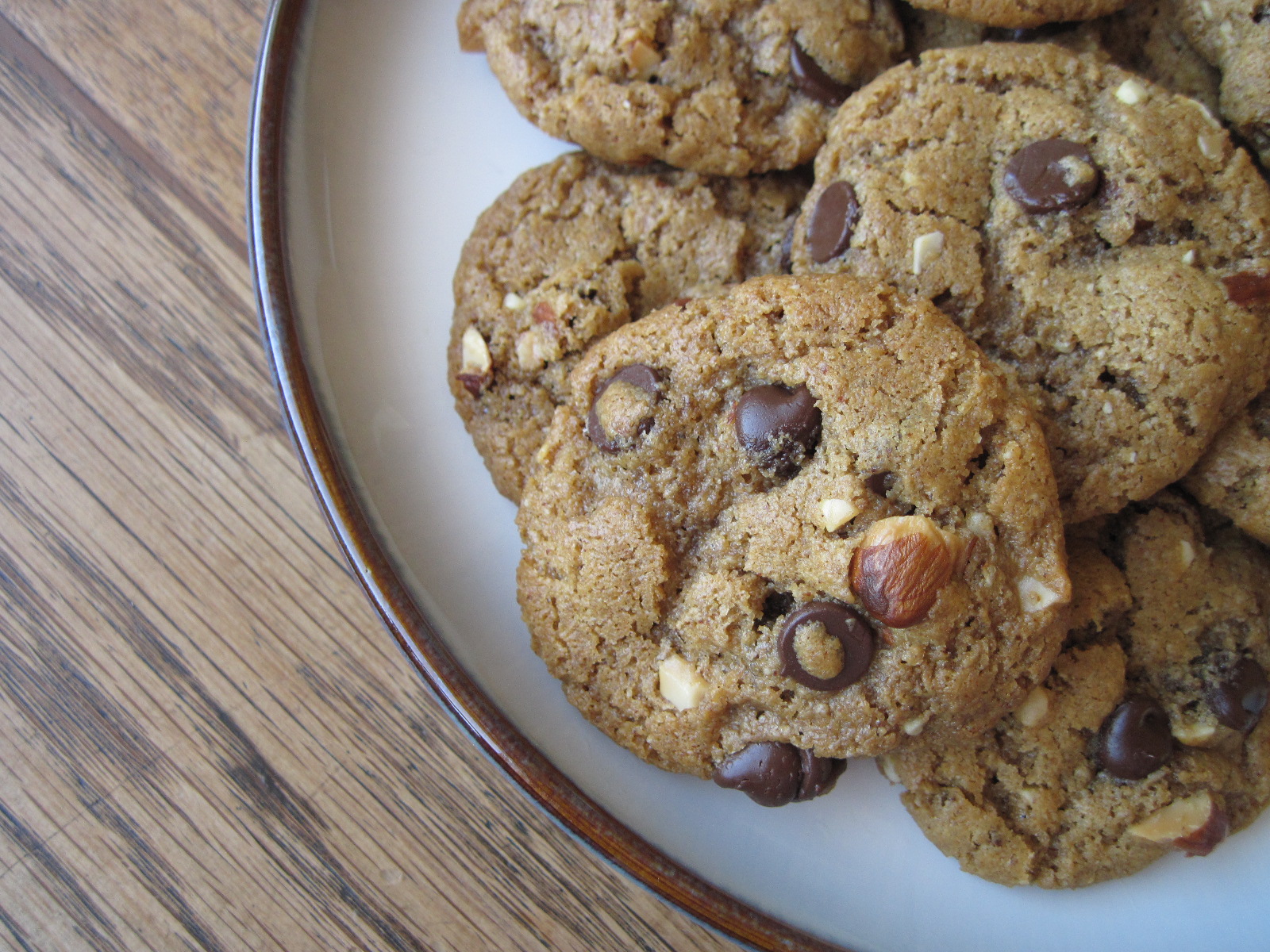 Third post containing chocolate in a row, my goodness! Actually I'm surprised it hasn't happened sooner…
Have you made those peanut butter cookies that are just peanut butter, egg, and sugar? These almond butter cookies are like that, but better. Chewy, crisp, and buttery (but made without butter or flour), they also have maple syrup, chocolate chips and chunks of toasted almonds. Yum. They were so good and so easy!
I made these to take to a girls' night and they were a big hit. One of the girls happens to be gluten-free, and as the article that introduced me to these cookies says, the best gluten-free baked goods are the ones that are naturally made without flour or gluten and therefore don't require any substitutions or monkeying around with xantan gum or rice flour or any of that. These cookies fit perfectly into that category: they are simply the happy consequence of the strange alchemy that happens when you mix nut butter with eggs and sugar – ie, you get a dough that results in awesomely chewy cookies, the likes of which I have never been able to make with flour.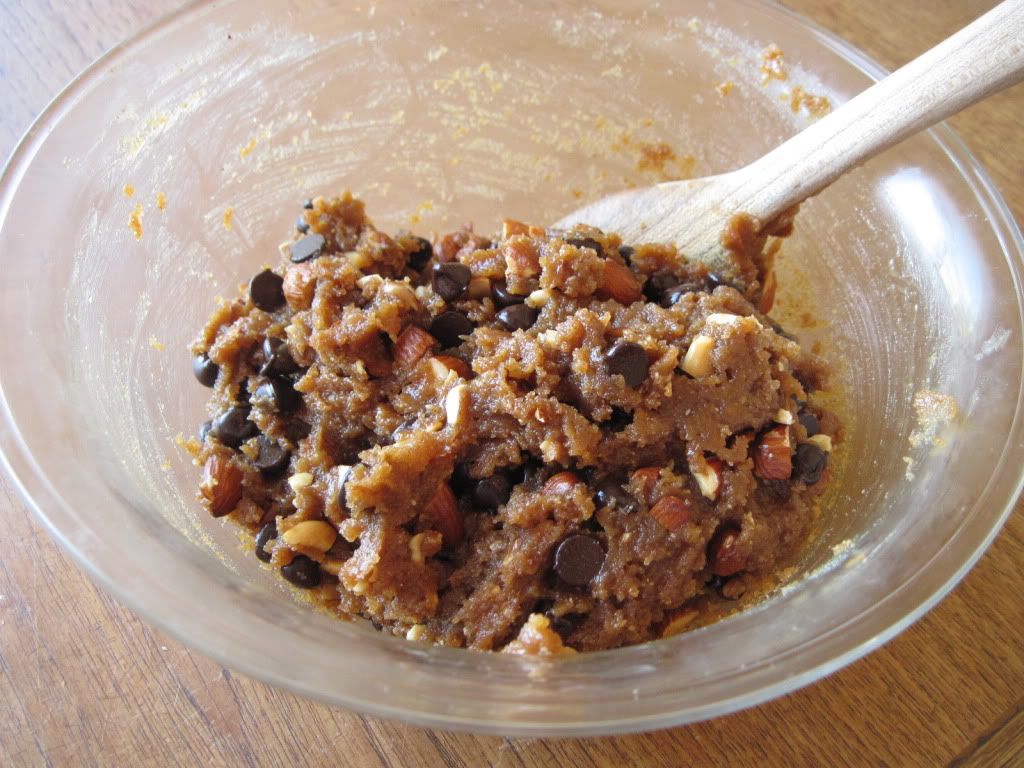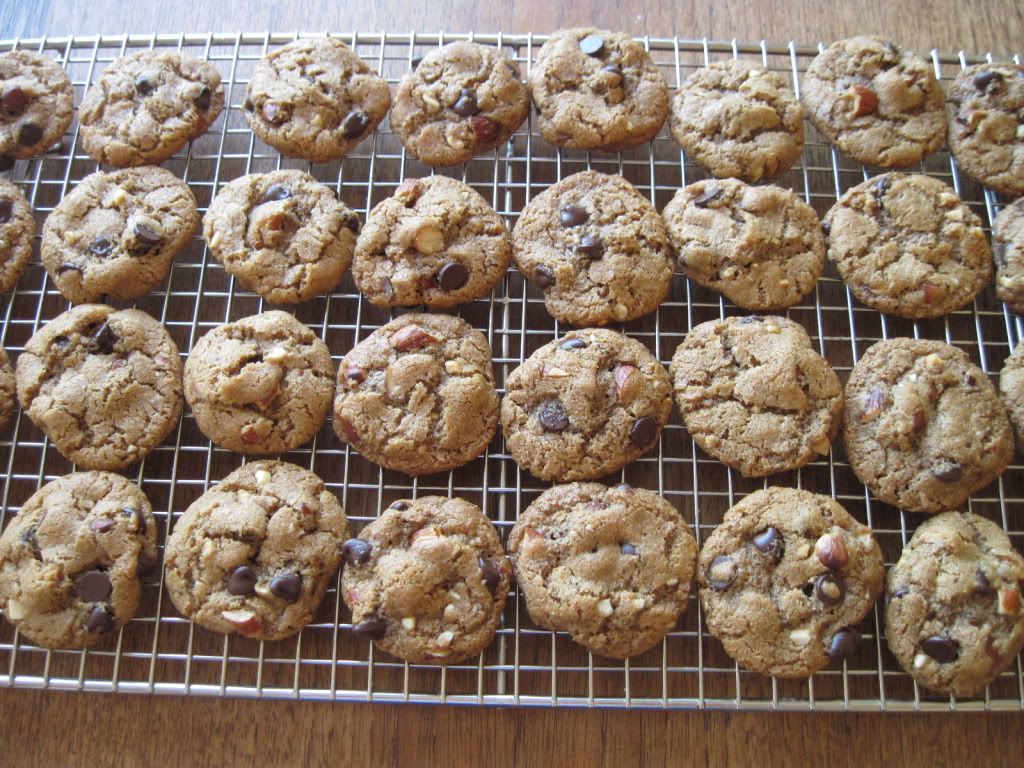 I got all set to make these babies and then realized that I only had half the amount of almond butter that I needed, so I subbed in some natural peanut butter. I was worried that they would come out tasting more like peanut butter than anything else, but the almond butter held its own and they came out really well – all the chewy deliciousness of peanut butter cookies but without the peanut butter taste. If you want to make peanut butter cookies, by all means use all peanut butter here – but I urge you to try them with almond butter, because man-oh-man! Very tasty and very addicting!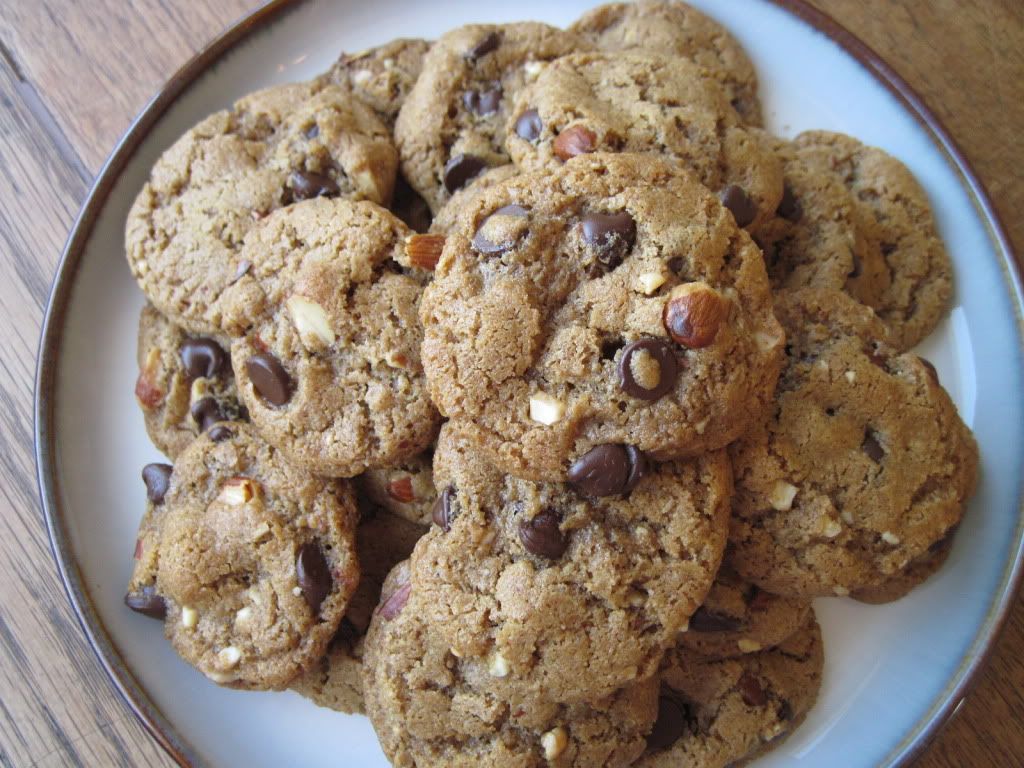 Almond Butter Chocolate Chip Cookies
Adapted from NPR. Makes about 40 small cookies.
Preheat the oven to 350˚F. In a bowl, cream together:
1 cup almond butter (can replace up to half of the almond butter with peanut butter)
1/3 cup dark brown sugar
1/3 cup granulated white sugar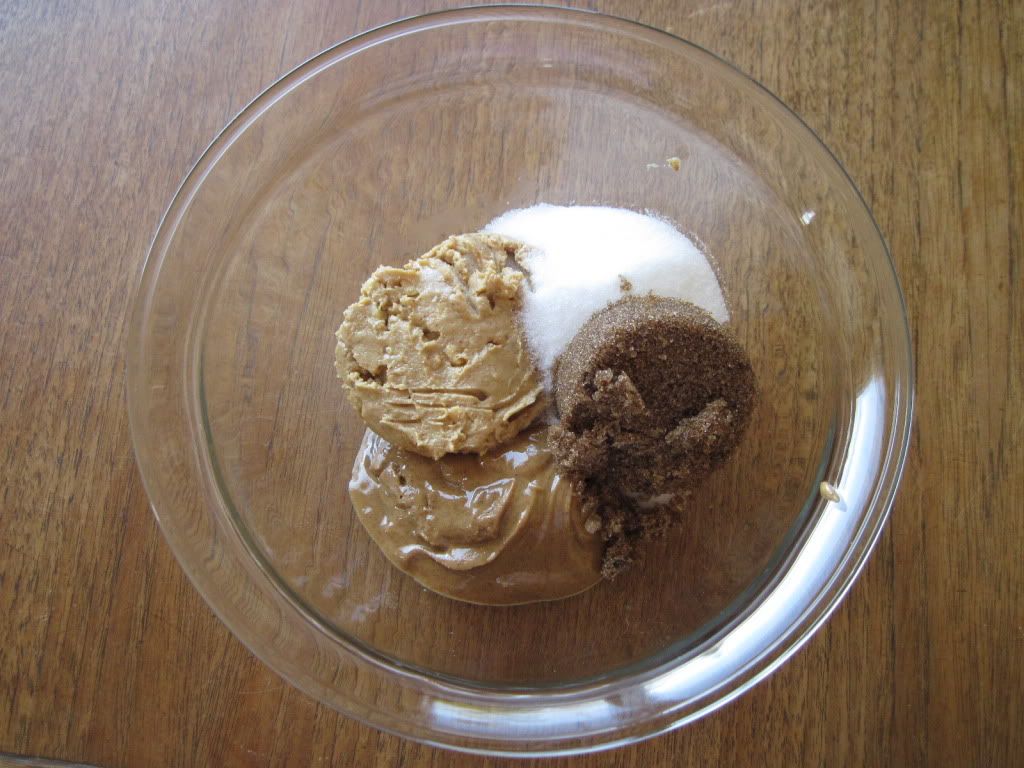 Add:
1 egg
1 tsp baking soda
2 tbsp maple syrup
1 tsp vanilla extract
a dash of salt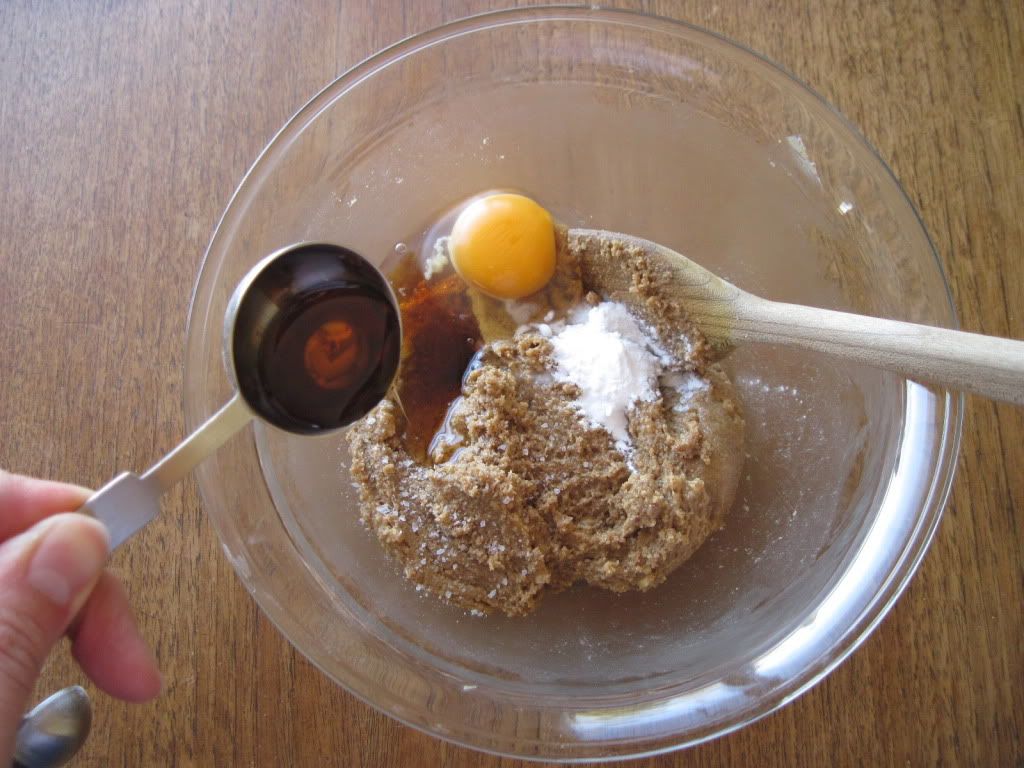 Mix well, then stir in:
1/2 cup chopped toasted almond
1/2 cup chocolate chips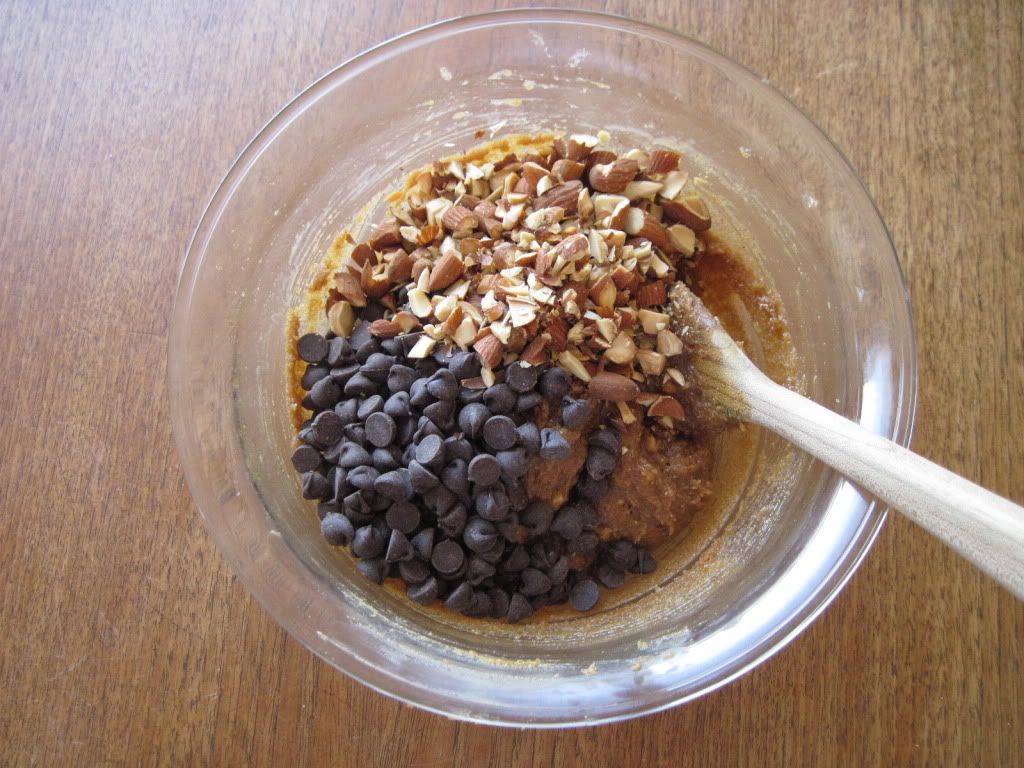 Mix until well combined.
With a teaspoon, scoop out walnut-sized portions of dough and roll them into balls between your palms.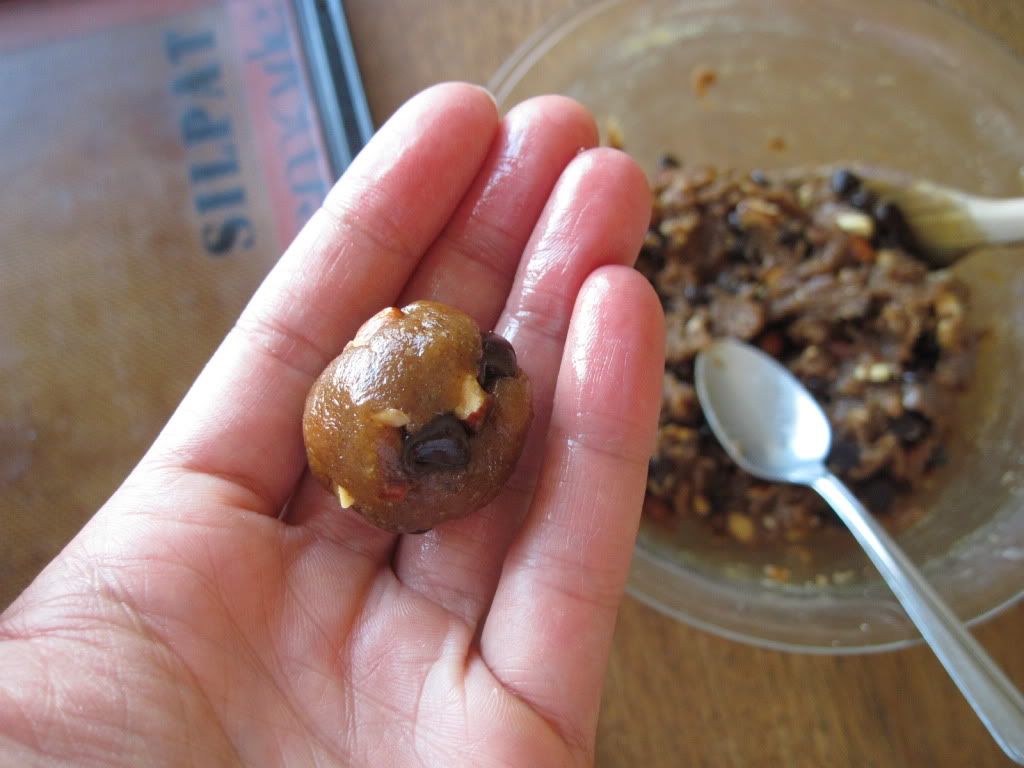 Place them about an inch-and-a-half apart on a cookie sheet lined with a Silpat or parchment paper.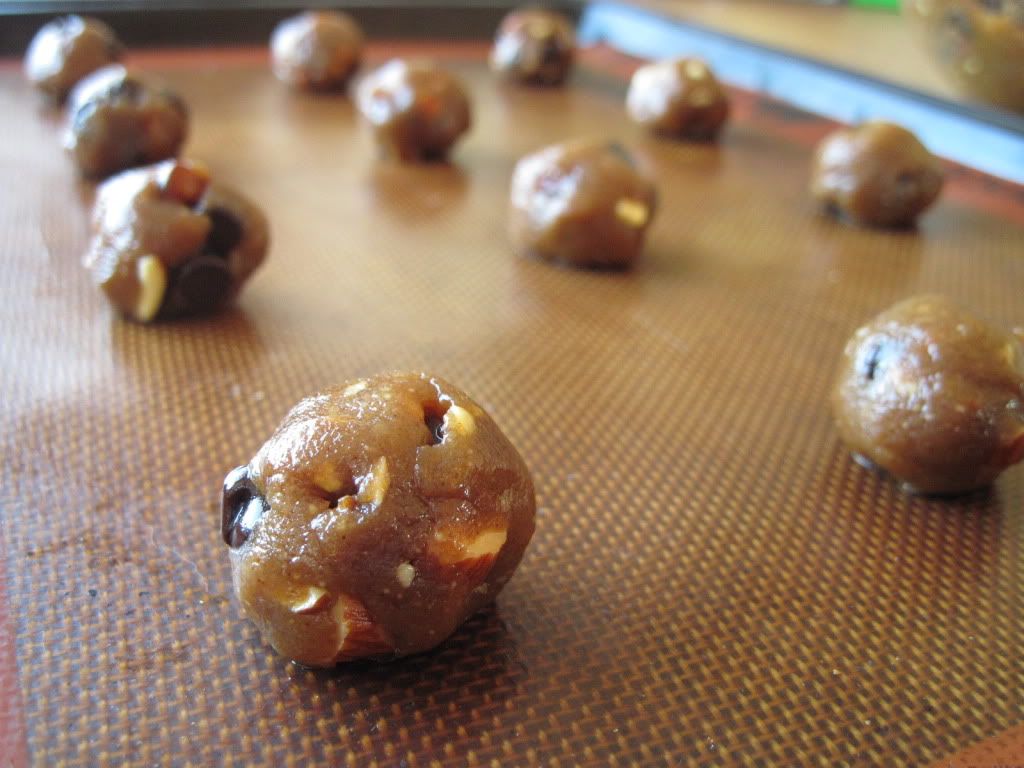 Bake in the preheated oven for 10-12 minutes, until lightly browned but still soft and gooey in the middle (they will firm up as they cool but will stay chewy).
Let the cookies cool for a few minutes on the cookie sheet before removing to a rack to cool completely.