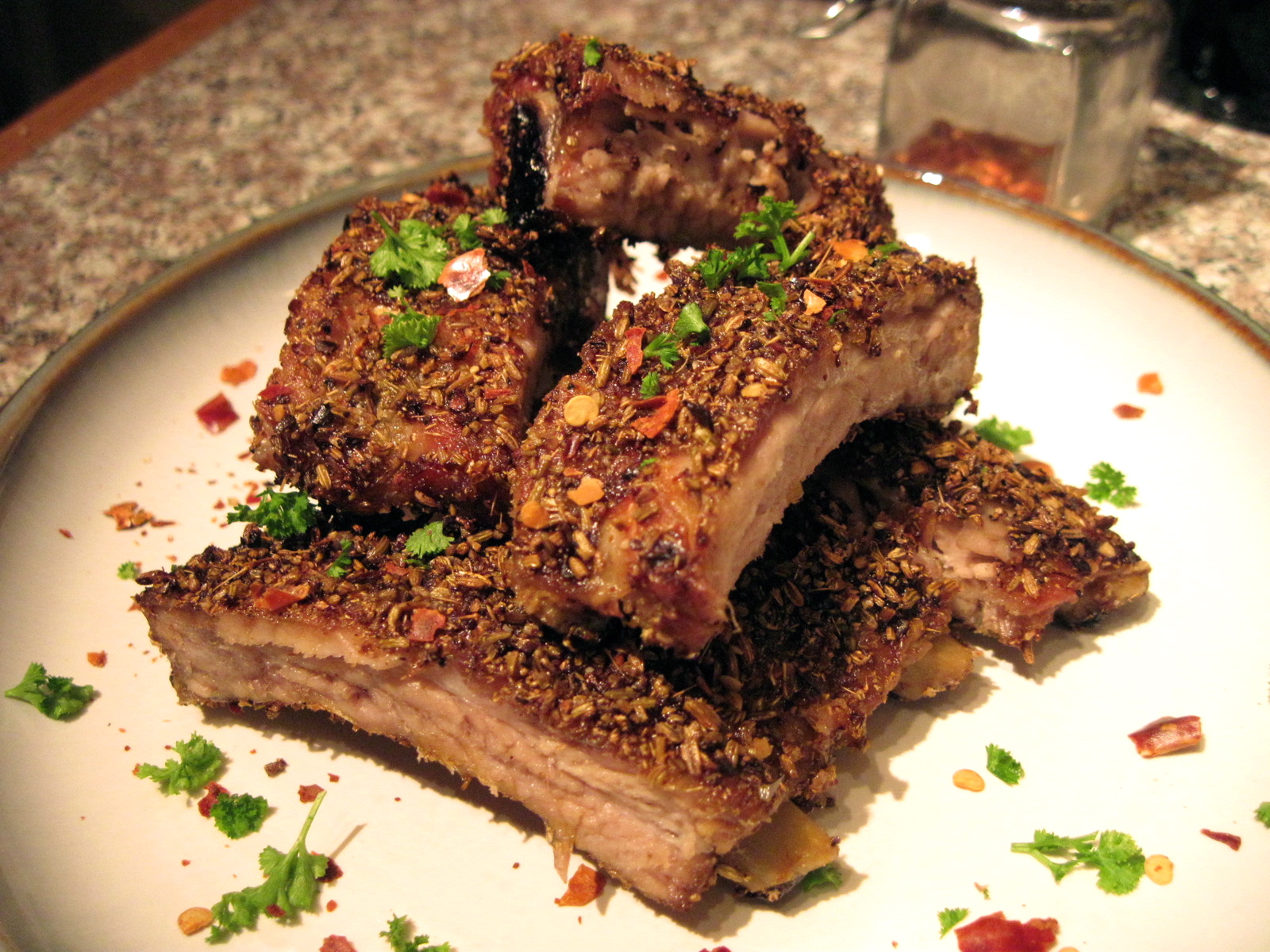 I was reading Heidi Swanson's beautiful blog 101 Cookbooks a while back, and she mentioned that her newest cookbook was a contestant in The Piglet at Food 52. I had never heard of either of these, so I clicked over to find out more. Turns out that Food 52 is a fairly awesome online foodie community, and The Piglet is a cookbook tournament hosted by the site. The tournament pits 16 cookbooks against each other in a bracket, and well-known foodie types (and a few non-foodie types) review them to decide who makes it to the next round. Heidi's cookbook, Super Natural Every Day, was up against a cookbook called Cooking in the Moment, and Nigella Lawson was the judge. She wrote a wonderfully informative review of both cookbooks and spoke so highly of these spareribs with crushed fennel and red chilis from Cooking in the Moment that I immediately Googled the recipe.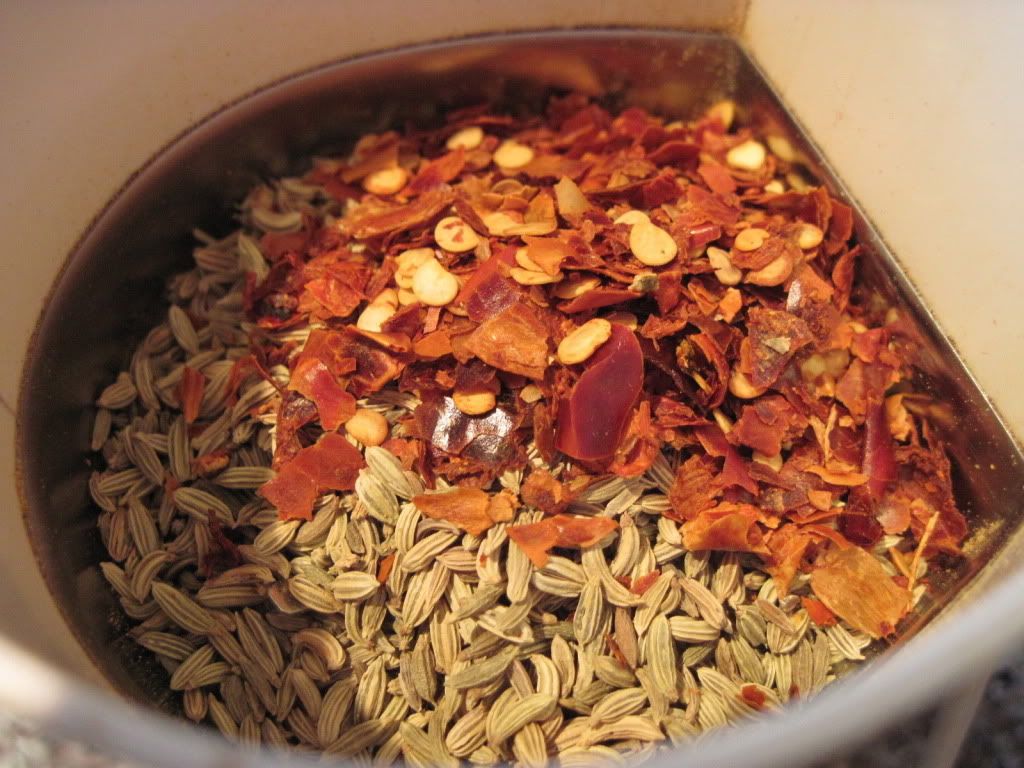 I did a bit of tweaking, but this is pretty much the simplest recipe I've ever seen for ribs and also one of the tastiest. I usually like ribs slathered in some kind of sauce, but I've made this dry-rub version about four times now, and it's quickly becoming my favorite way to make ribs. Fennel can be a fairly strong flavour, but the roasting it gets in the oven mellows it out and melds it really well with the heat of the chilis. My one piece of advice would be to be sure to use a dedicated coffee grinder just for spices, as I'm pretty sure mine will never not smell like fennel from now on! (Good thing I'm not a coffee drinker!)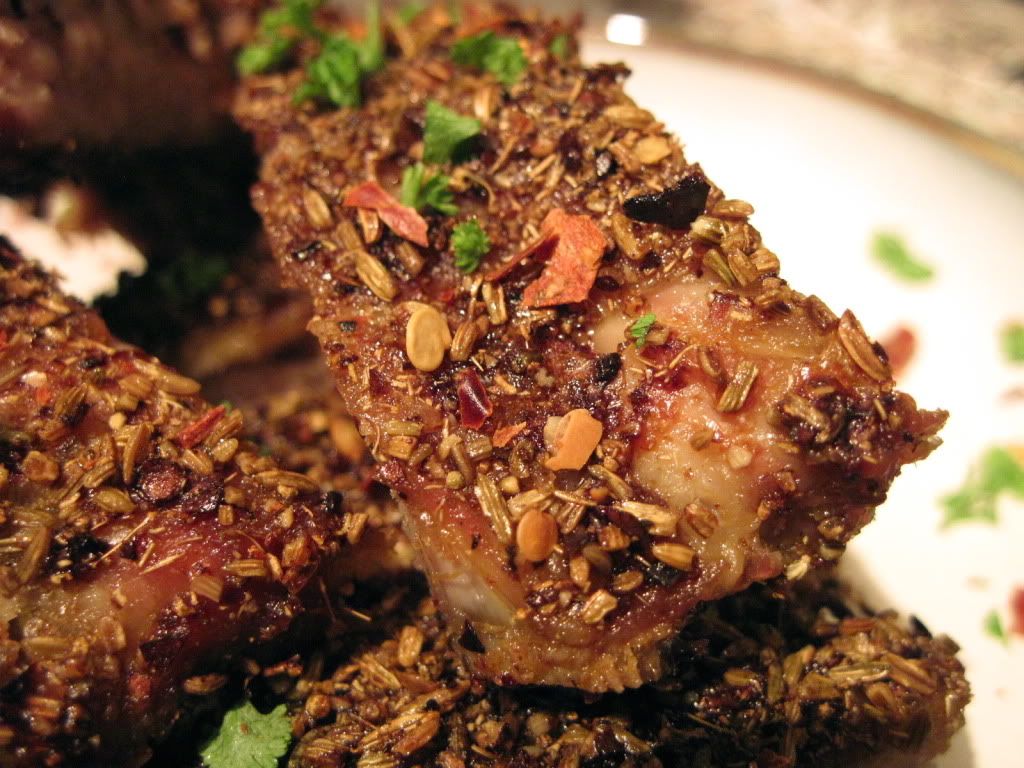 Fennel & Chili Spiced Ribs
Adapted from Cooking in the Moment by Andrea Reusing
Preheat the oven to 450˚F while you prepare the ribs.
Spice Rub
In a coffee or spice grinder, pulverise:
2 tbsp whole fennel seeds
1 tbsp dried chili flakes (use more or less to adjust the heat to your preference)
(A word of caution: hold your breath when taking the lid off the grinder, unless you want to inhale fennel-chili dust and then sneeze for 10 minutes straight!)
Mix the pulverised spices with:
1/2 tsp cracked black pepper
scant 1/2 tsp coarse sea salt
Set aside.

Ribs
2 lbs pork spareribs (I used slightly less than this)
Turn the ribs over, bone-side up, and peel off the thin membrane. Rub the ribs on both sides with 1 tbsp vegetable oil, then cover both sides with the spice rub.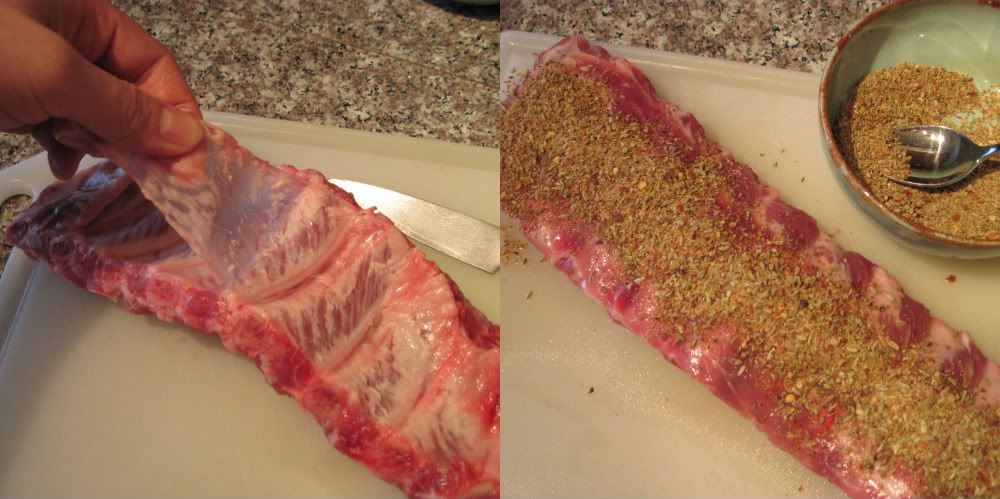 Place the ribs on a rack over a roasting pan and roast at 450˚F for 15 minutes, then reduce the heat to 375˚F and roast for another hour or so, until the meat comes away from the bones easily.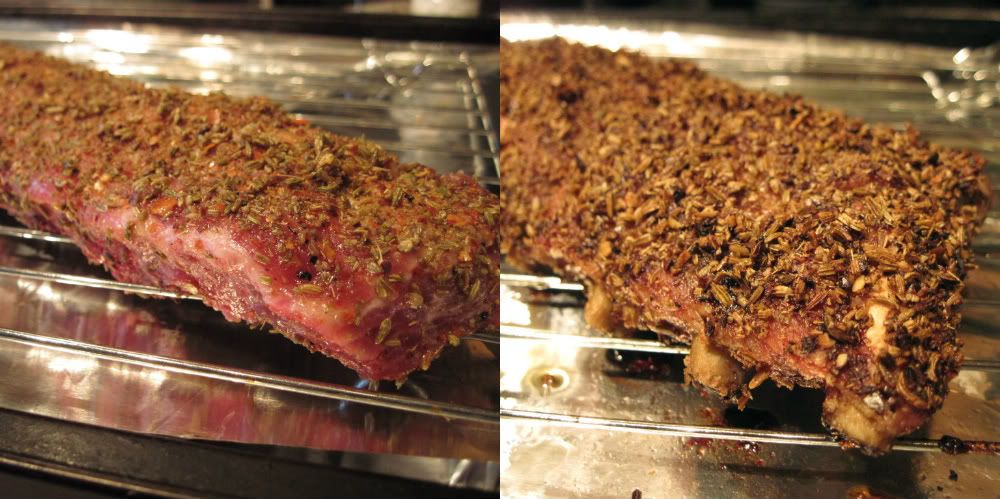 Cut into individual ribs by cutting between the bones.