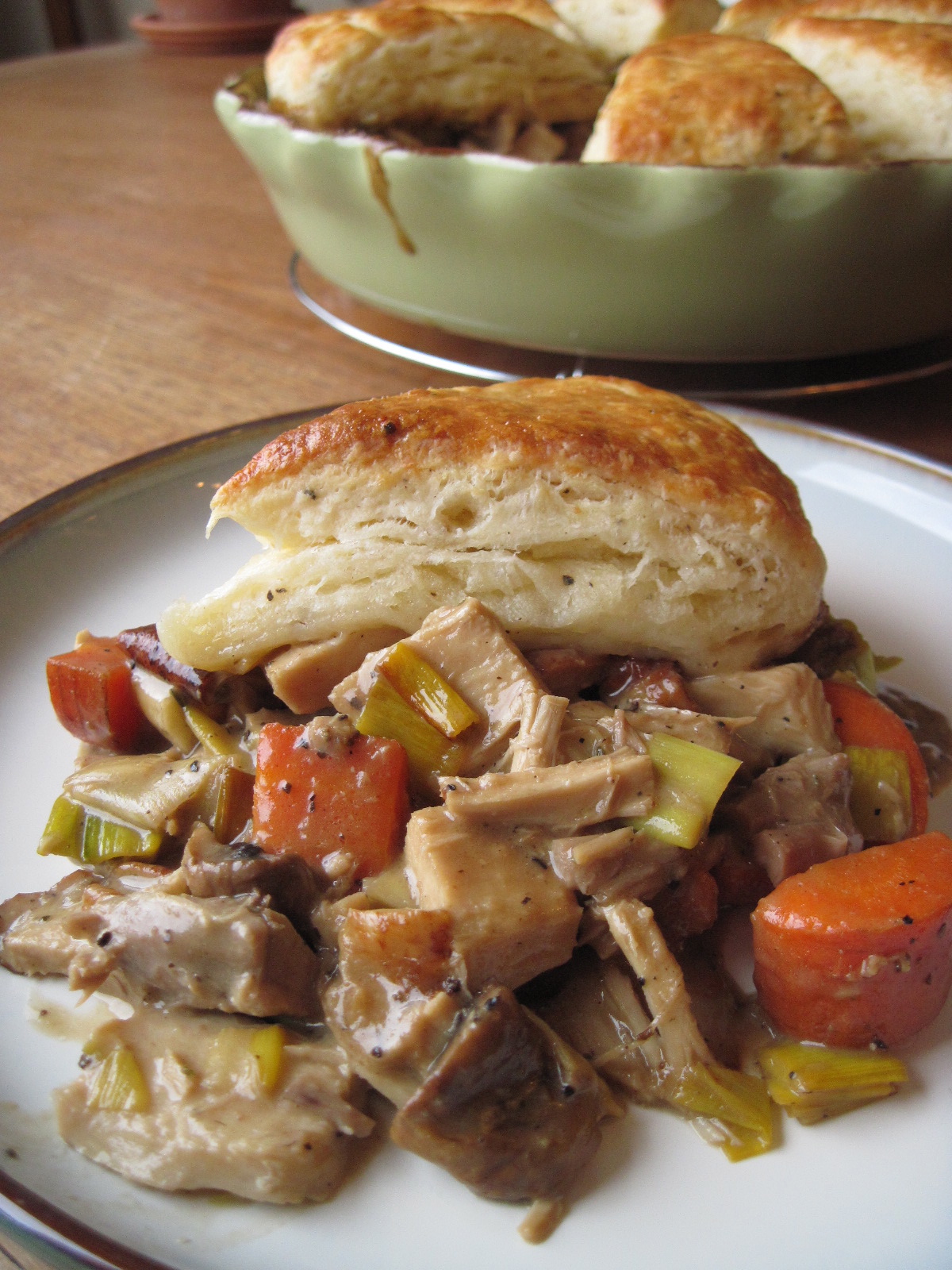 I know it's about three months late to be posting a recipe for using up Christmas turkey, but I've had some turkey leftovers languishing in my freezer just begging to be made into a pie. Who am I to refuse such a request? This pie will not only make your house smell fantastic, but its comfort food mix of turkey, roasted root vegetables, and biscuits will make a dreary mid-winter day seem less so!
I chose to top this pie with biscuits because they are easy and good for soaking up gravy, but it would be equally tasty with your favorite pie crust in place of the biscuits (make it a single or double crust – your choice). If you go the pie crust route, I recommend working some parmesan and black pepper into it – it's a great combination.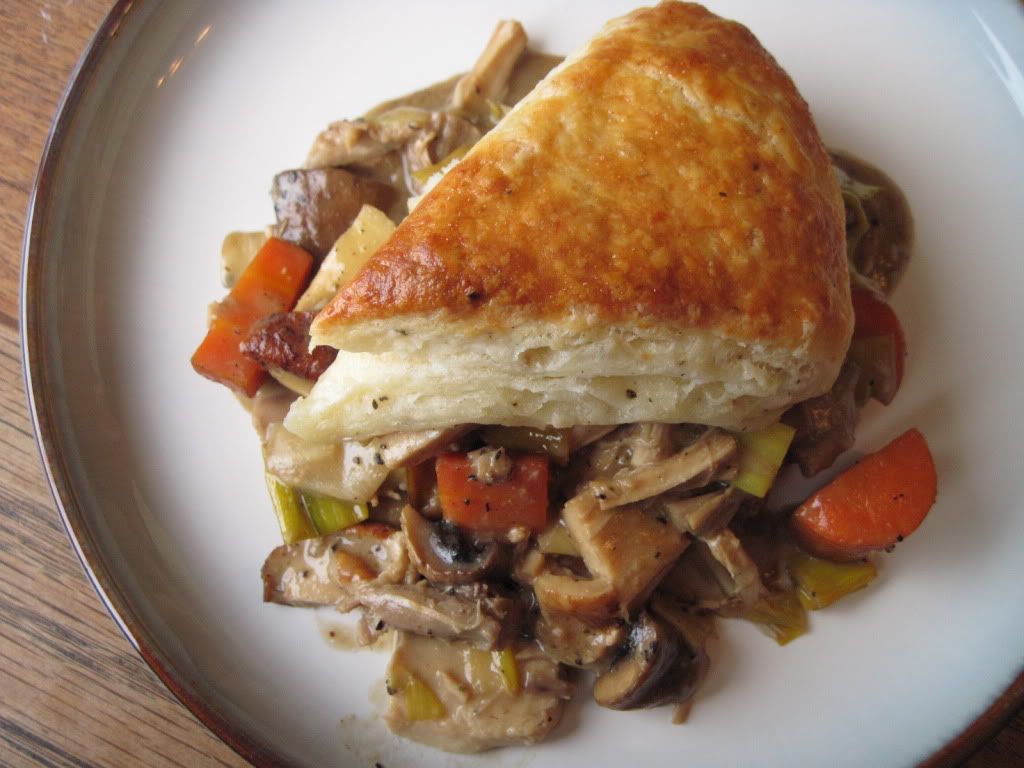 Turkey Pie with Parmesan & Black Pepper Biscuits
Biscuits
In a medium bowl, stir together:
1 1/2 cups flour
3 tsp baking powder
1/4 tsp freshly ground black pepper
large pinch of salt
With a pastry cutter, cut it:
5 tbsp cold unsalted butter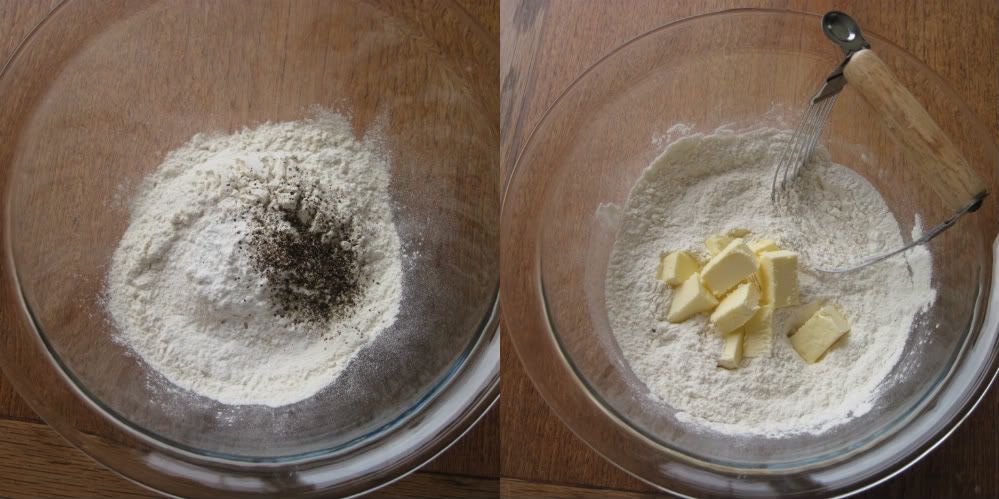 Blend until the butter is in pea-sized chunks. Add:
1/2 cup finely grated parmesan cheese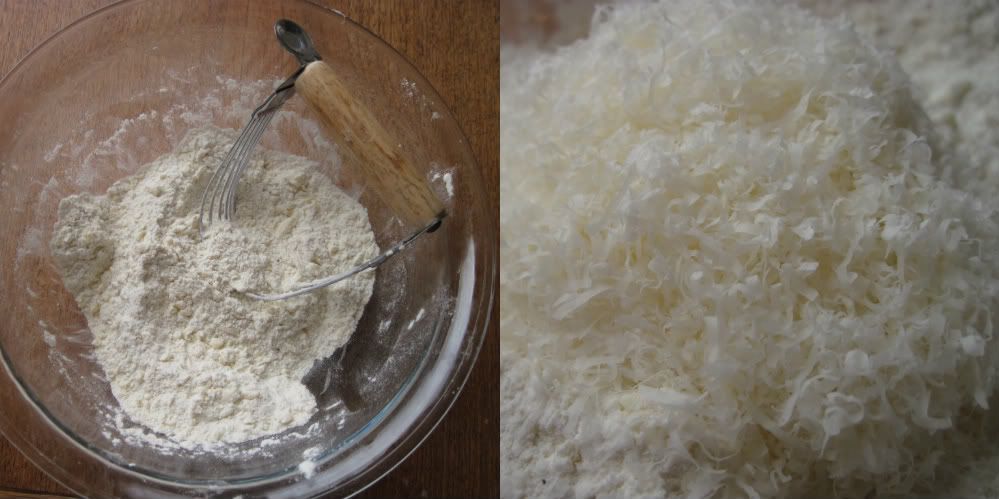 Toss the parmesan into the butter-flour mixture, then make a well in the center and add:
3/4 cup cold milk
With a fork, stir in the milk with as few strokes as possible, using a folding motion to blend in the flour from the bottom of the bowl. It should just come together in a shaggy, sticky dough.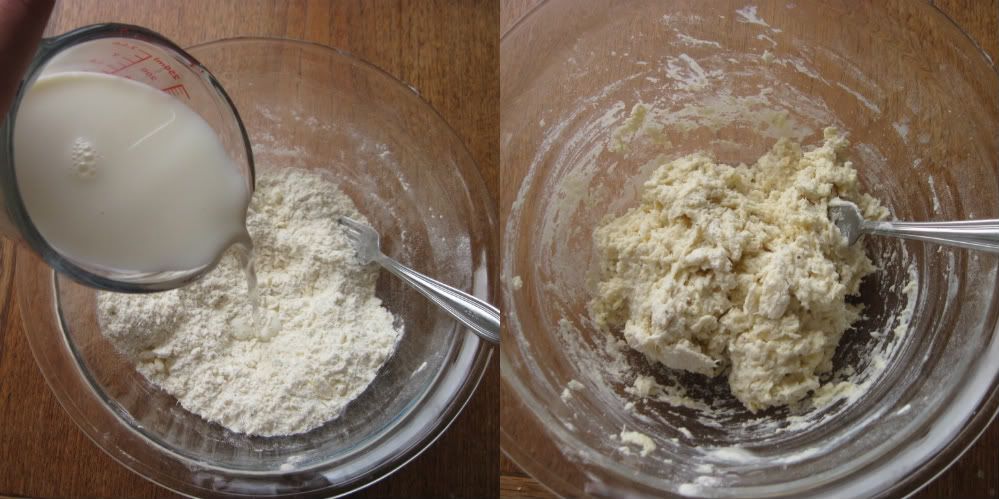 Turn the dough out onto a floured surface and knead it gently 2 – 3 times to gather it all together. Pat it out into a rectangular shape and fold it in thirds like a letter.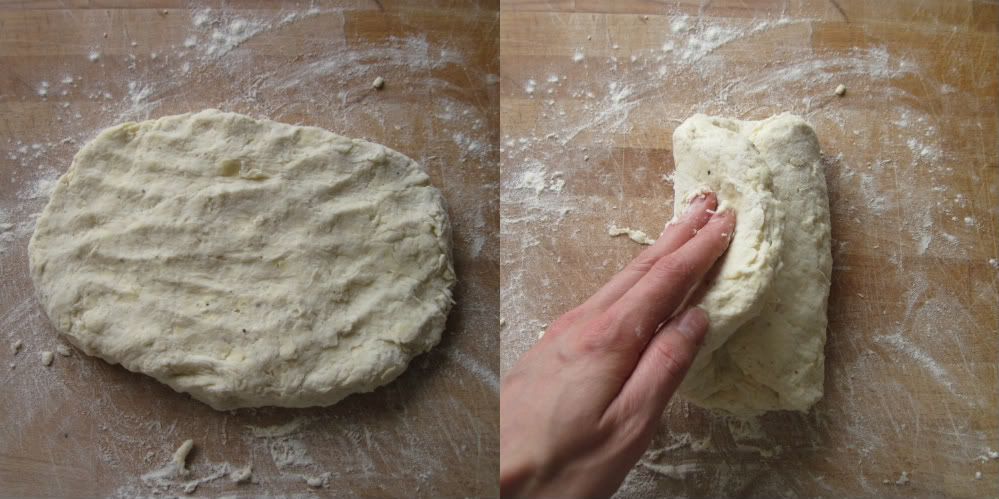 Pat it down again into a rectangle and repeat. After the second fold, shape the dough into a circle and pat it out into a 7-inch round. Cut it into 8 wedges with a sharp knife, using a straight downward cutting motion (this will help the cut edge rise up and be flaky).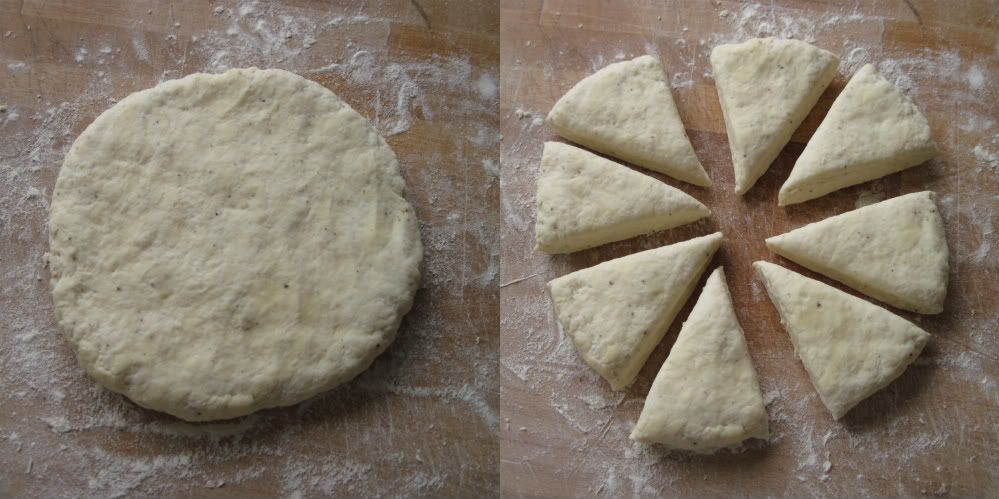 Transfer the wedges to a lightly floured plate, cover them with plastic, and refrigerate while you make the filling.
Turkey & Roasted Vegetable Filling
Preheat the oven to 425˚F. Chop the following into 1/2 inch chunks:
2 medium carrots (about 1 cup)
2 medium parsnips (about 1 cup)
4 – 5 button mushrooms (about 1 cup)
1 large or 2 small leeks, white part only (about 1 1/2 cups – wash them very well!)
Spread the vegetables in a single layer on a baking sheet and toss with:
a few tablespoons of olive oil
generous salt and pepper
Roast the vegetables for 20 – 25 minutes, stirring halfway through, until softened and starting to brown.
Meanwhile, prepare the gravy. In a large pan over medium heat, melt:
2 tbsp unsalted butter
When it foams, add:
2 heaping tbsp all purpose flour
Whisk and cook for a few minutes, until it starts to smell nutty.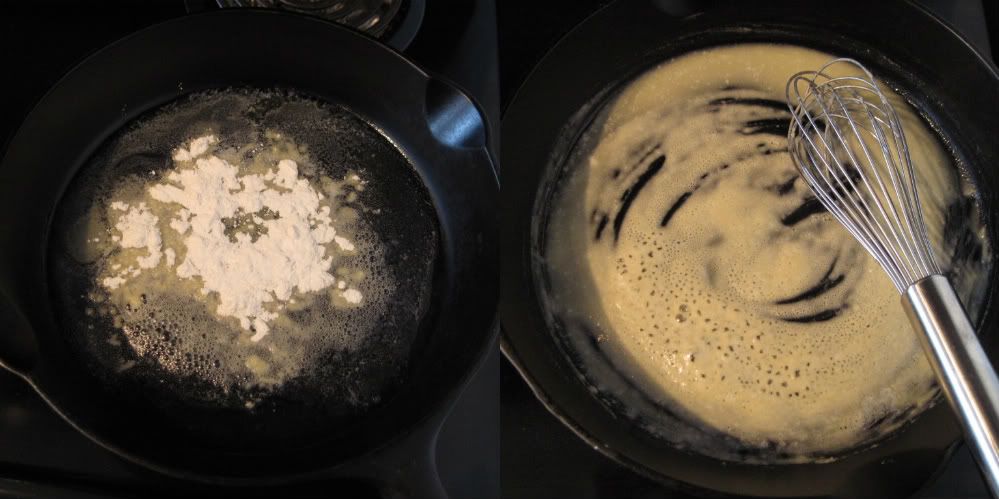 While whisking constantly, slowly pour in:
2 cups chicken or turkey stock
It will seem very thin and watery but will thicken up when it reaches a boil. Raise the heat to medium-high to bring it to a boil and thicken, then reduce back down to medium-low.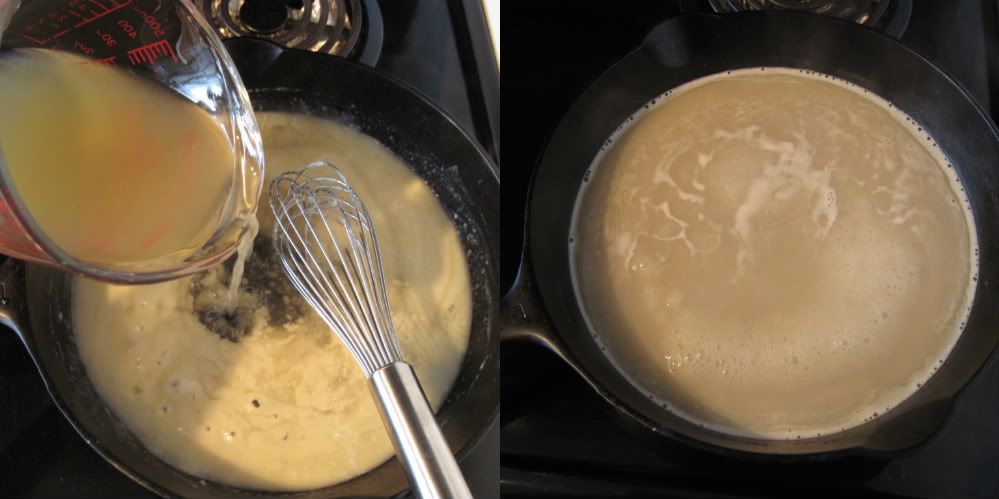 Season to taste with:
a few dashes of Worchestershire sauce
~ 1 tbsp soy sauce (less if using salted stock)
~ 1 – 2 tsp Marmite
1/4 tsp garlic powder
1/2 tsp dried sage
1/2 tsp dried thyme
salt and pepper
Worchestershire, soy sauce, and Marmite are my fail-safe ingredients for awesome gravy. They add great umami taste as well as saltiness, and they give the gravy a beautiful rich, dark colour. Marmite weirds some people out, but it is killer in gravy.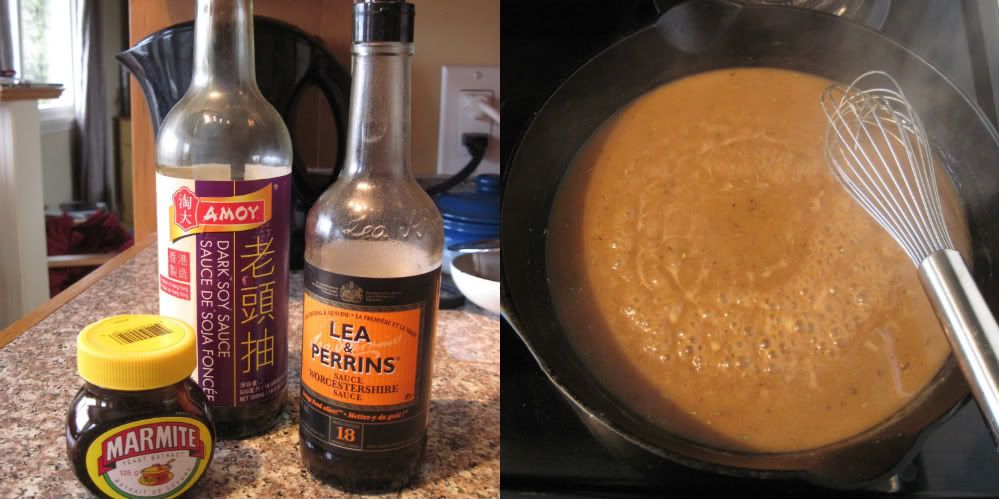 Remove the gravy from the heat. To make it a bit creamy (totally optional), stir in:
2 tbsp sour cream or cream cheese
Mix into the gravy:
the roasted vegetables (straight from the oven, preferably)
3 – 4 cups of chopped cooked turkey
Pour the whole thing into a 9-inch pie plate.
Top it with the chilled biscuits and brush them with an egg wash (1 egg mixed with 1 tbsp water).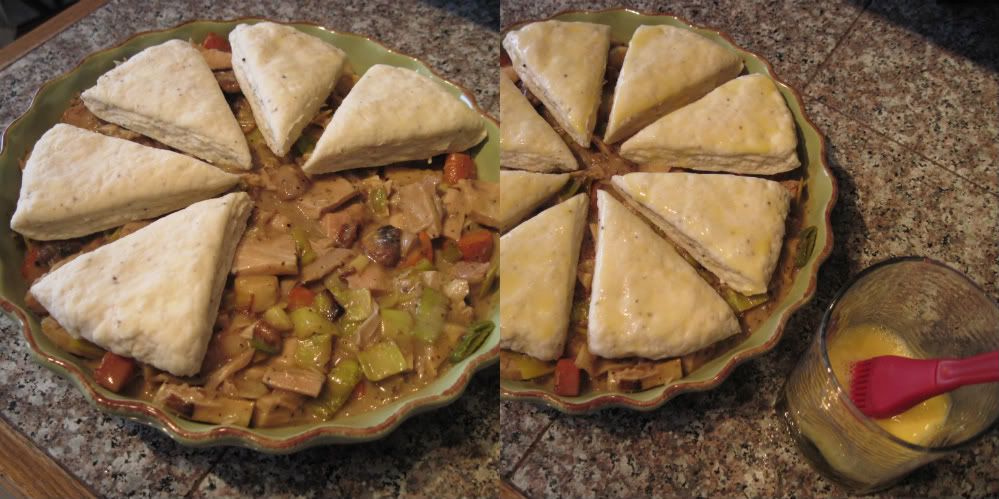 Bake the pie at 425˚F for 20-25 minutes, until the gravy is bubbling and the biscuits are golden brown and puffed. Let it cool for just a few minutes before serving.