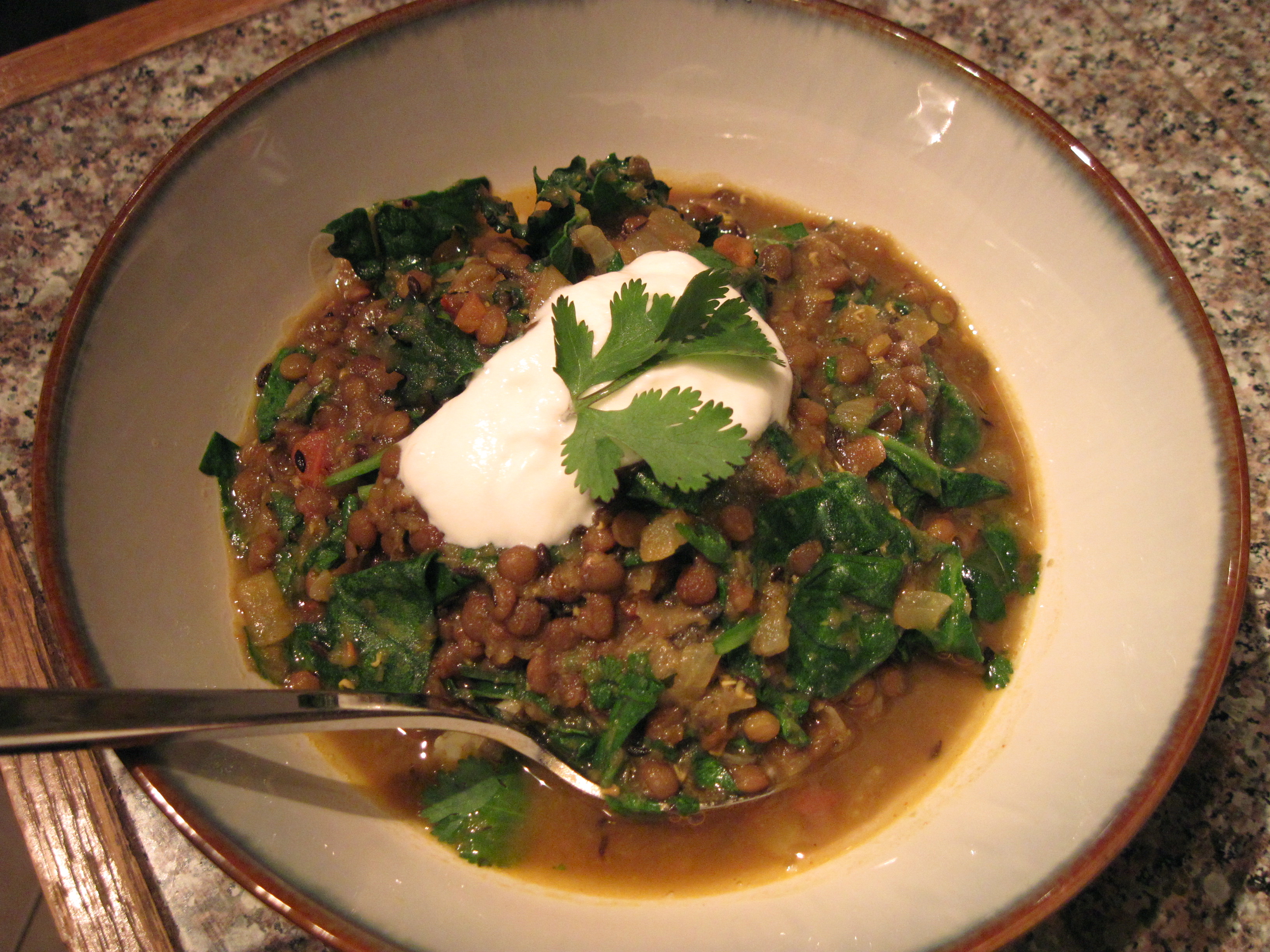 When I was growing up, "lentil" was practically a bad word in our house. I think my Mum over-did it with lentils when my parents were young hippies living on a shoestring (lentils are cheap and filling!), and as a result, my Dad basically refused to eat them. So, my experience thus far with lentils has been pretty limited and tinged with a prejudice of "yecch".
But I guess my hippie mother rubbed off on me, because I still wanted to like lentils. When I was writing my resolution post, I came across this lentil curry recipe (aka dal), and now I can honestly say it is one of the best things I have made – and eaten – in a while! Incredibly flavourful, a little bit spicy, and really simple to make: boil lentils, make a masala (a flavour base of sautéed spices, onion, and tomatoes in ghee), stir in some spinach, and voila. Delicious! This will make you see lentils in a very positive light ;).
Lentil Curry
From Vij's Elegant & Inspired Indian Cuisine. Serves 4-6.
Lentils
Orange lentils (masur dal) hold their shape when cooked, while moong dal (yellow lentils) dissolve more during cooking. You can use either or both – the consistency of the final dish will just a be a little different. I couldn't find yellow lentils, so I used brown, which were a good substitute.
In a bowl, combine:
1/2 cup split orange lentils (aka masur dal)
1/2 cup split yellow lentils (aka moong dal) (or substitute brown lentils)
Rift through the lentils to remove any debris or tiny stones, then rinse several times in cold water.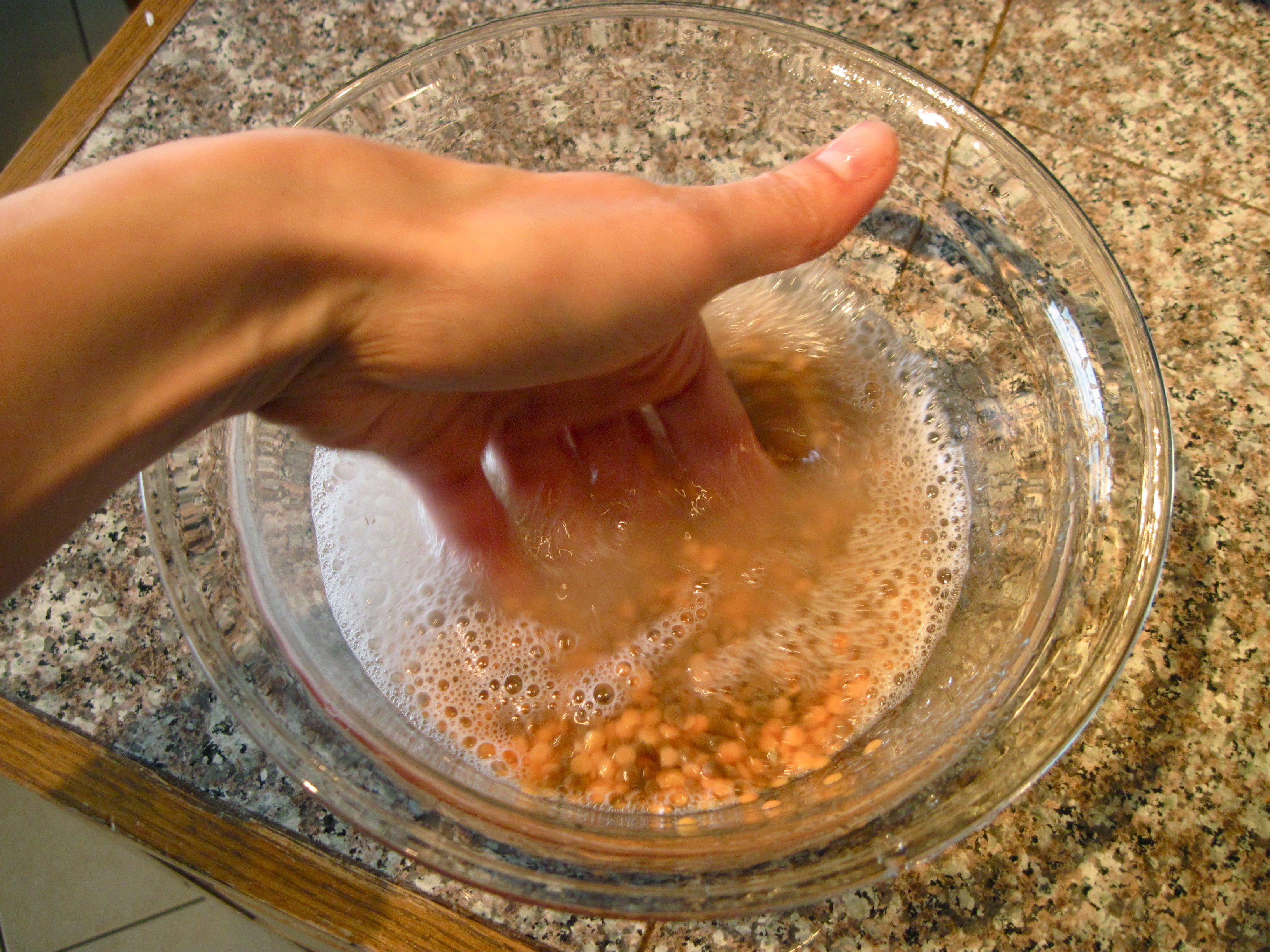 Pour them into a large pot with a tight fitting lid. Add:
5 1/2 – 7 1/2 cups water (7 1/2 cups will give you soup)
2 tsp salt
1 tsp turmeric
Stir, then bring the lentils to a boil, uncovered, over medium-high heat. The lentils will be foamy-looking.
Stir, then reduce the heat to medium-low and partially cover the pot with the lid, leaving a 1 inch space (this will stop the lentils from foaming over as they boil).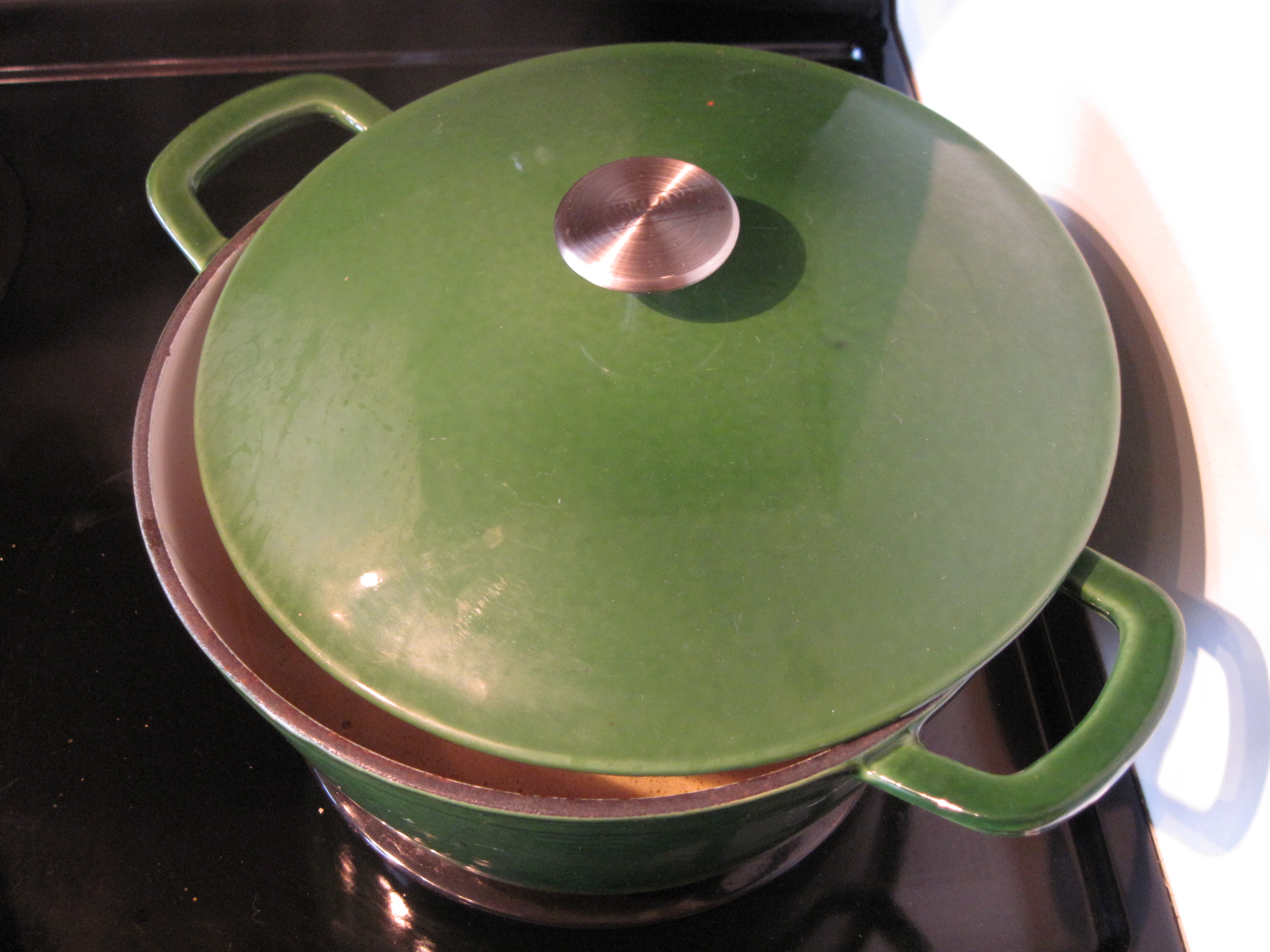 When the foaming has subsided (5 – 8 minutes later), cover the pot fully and let simmer for about 30 minutes, until the lentils are tender.
Meanwhile, make the ghee and masala.
Ghee
Ghee, aka clarified butter, is butter with all the milk solids removed so that it can be heated to a higher temperature. You can use vegetable oil instead of ghee (and skip this step altogether), but ghee adds delicious flavour.
In a small pot over medium heat, melt:
6 tbsp of unsalted butter
When it has melted, reduce the heat slightly and let it boil gently for a few minutes. A white foam of milk solids will form on top.
With a spoon, carefully scoop out the foamy milk solids (be careful to leave the yellow butterfat behind). Continue boiling gently, scooping out the foam every few minutes.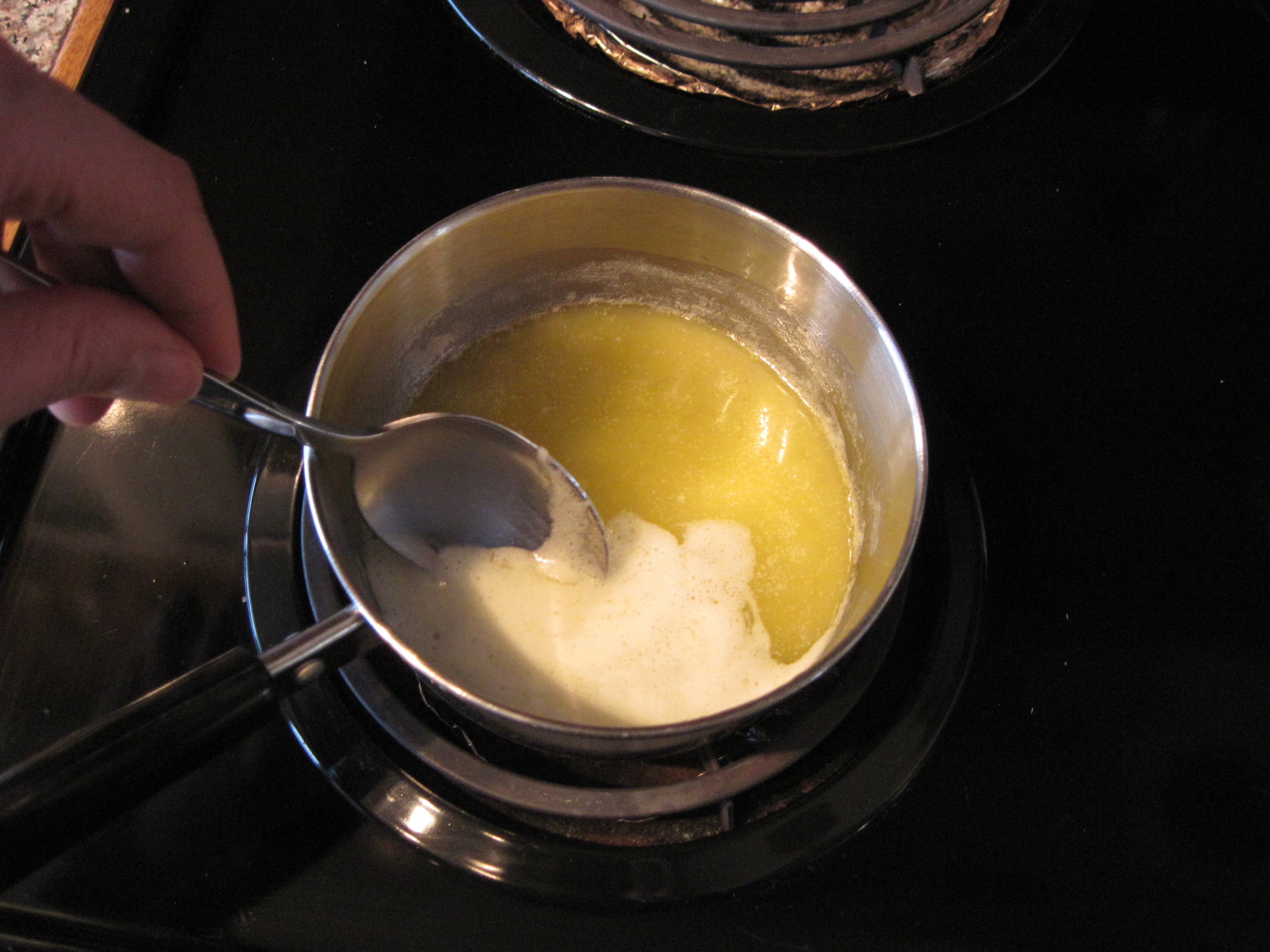 After about 10 minutes, the ghee will start to form bubbles on top rather than white foam. Scoop out the bubbles.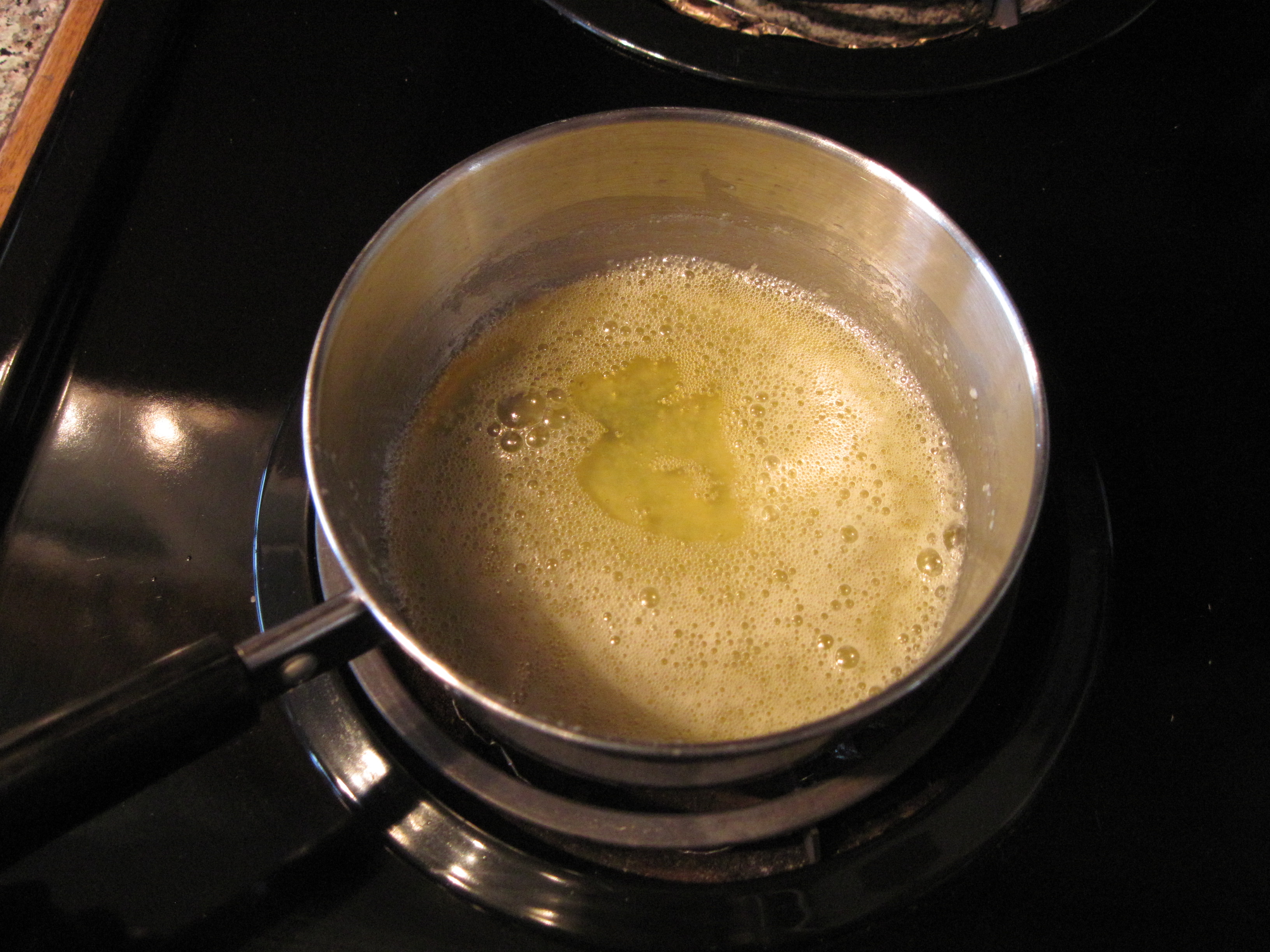 At this point, the ghee should smell slightly nutty and be turning from yellow to light golden brown. You will know it is ready when there is no more foam or bubbles and it stops boiling – this means that all the milk solids (which were causing the boiling and foaming) are gone and all that remains is pure, delicious butterfat.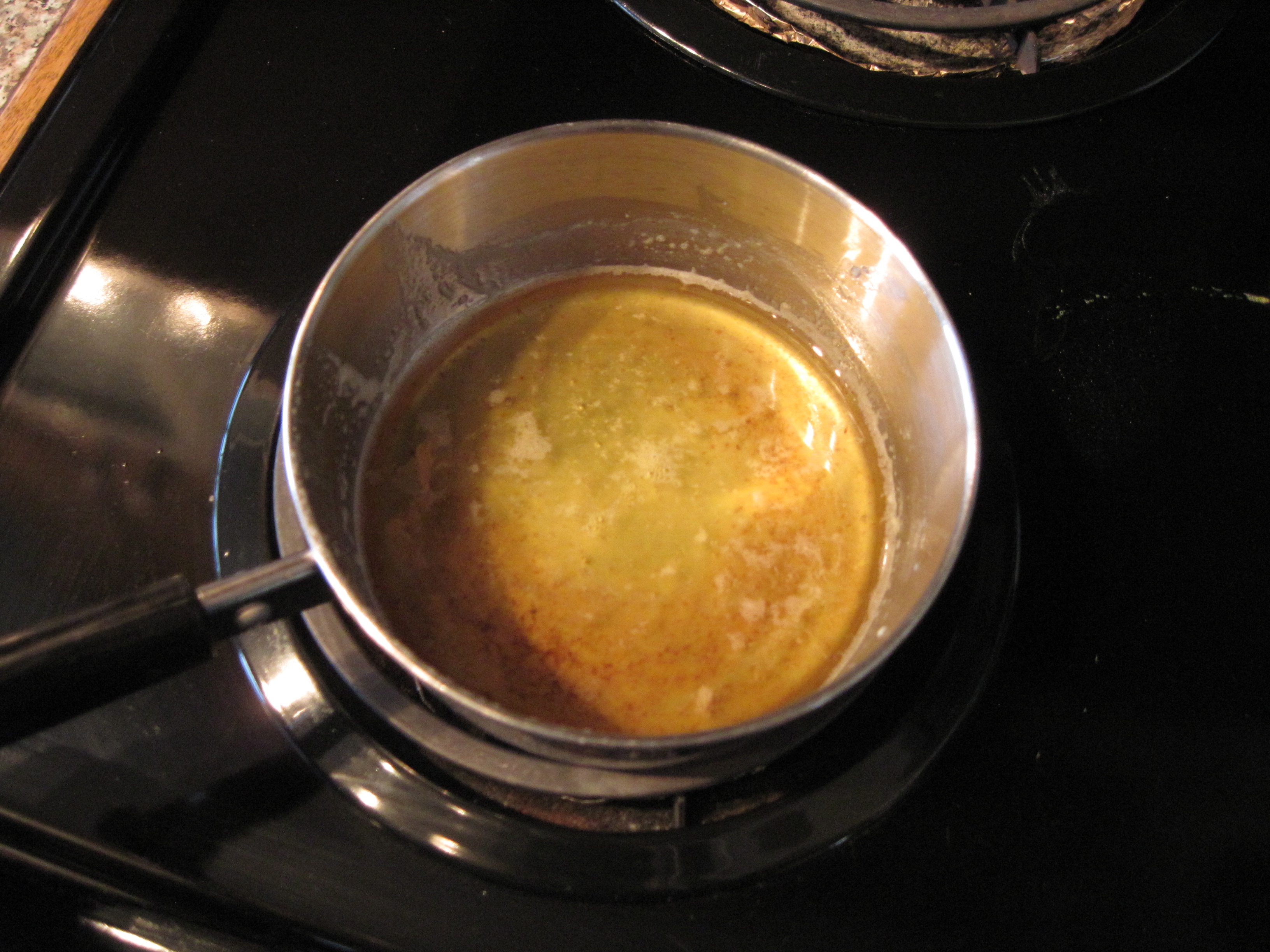 Pour the ghee into a bowl and set aside. You should have about 1/4 cup of ghee.
Masala
In a shallow frying pan over medium-high, heat 1/4 cup ghee for about 45 seconds. Add:
1 tbsp whole cumin seeds
Sizzle for 15 seconds, then reduce the heat to medium and add:
3/4 cup finely chopped onion (about 1/2 a medium onion)
Sauté until brown, 8 – 10 minutes. Add:
3/4 cup finely chopped tomato (about 1 1/2 roma tomatoes)
1 tbsp grated ginger
1/4 – 1/2 tsp cayenne pepper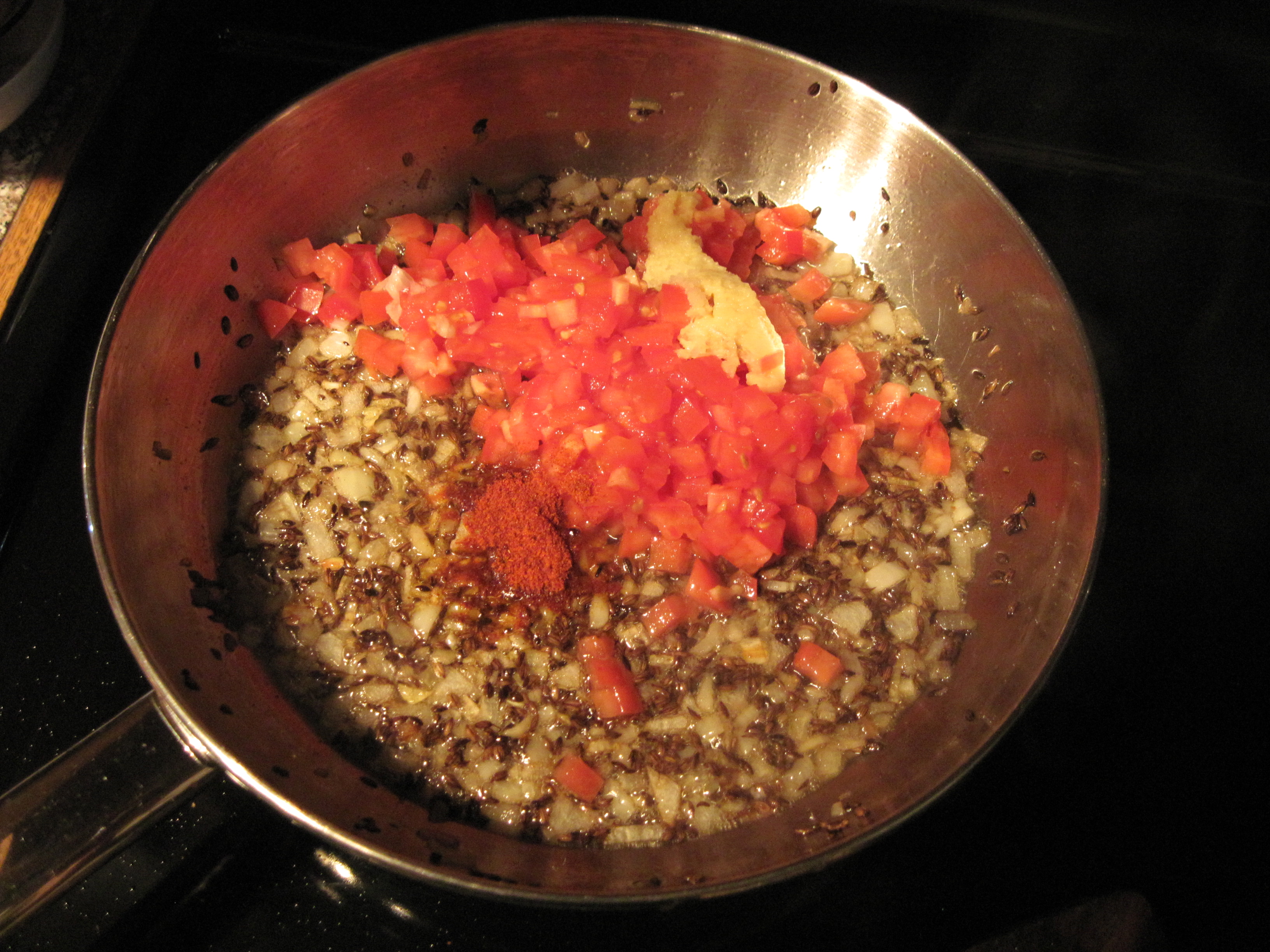 Sauté, stirring, for about 5 minutes or until the ghee glistens on top of the masala.
Add the masala to the cooked lentils and stir well. While the lentils are still very hot, stir in:
3-4 handfuls of chopped spinach leaves (I also threw in a handful of kale leaves)
Just before serving, stir in:
1/2 cup chopped cilantro
Serve over steamed basmati rice with a dollop of yogurt.