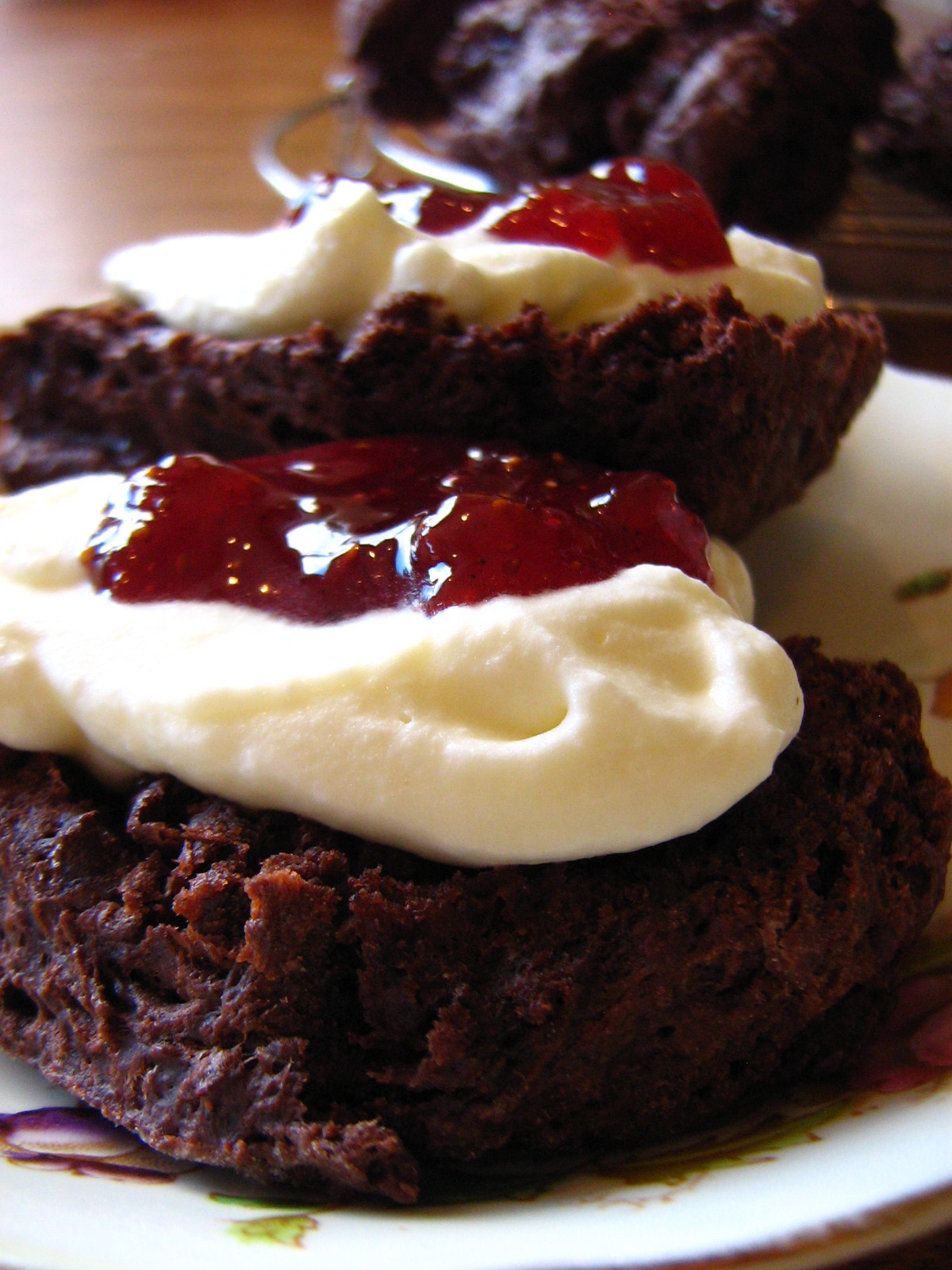 If you are a fan of afternoon tea, such as I am, you might agree that the best part of said afternoon tea is the scones with cream (such as the chocolate scones pictured above). And not just any old kind of cream – it should be Devonshire cream, also known as clotted cream. Real Devonshire cream is made by heating unpasteurized milk over a steam bath until a thick layer of cream "clots" on top, then cooling the milk and skimming off the cream. The resulting cream is so thick (at least 55% fat content!) that it doesn't need to be whipped, and has a slightly nutty, rich, sweet taste. Absolutely delicious on a fresh baked scone with jam or lemon curd.
To be called Devonshire cream, it should be produced in the county of Devon in the UK. Obviously what follows is not true Devonshire cream because a) it's not made in Devon, and b) it's not real clotted cream – but it's a good approximation, especially considering how easy it is, and how much harder it would be (for me, anyway) to get hold of unpasteurized milk to make the real stuff. This mock Devonshire cream is simply whipping cream with a little bit of cream cheese to add a slightly tangy, rich flavour. Super delicious, and super easy – especially when you have a brand new blender to make it in!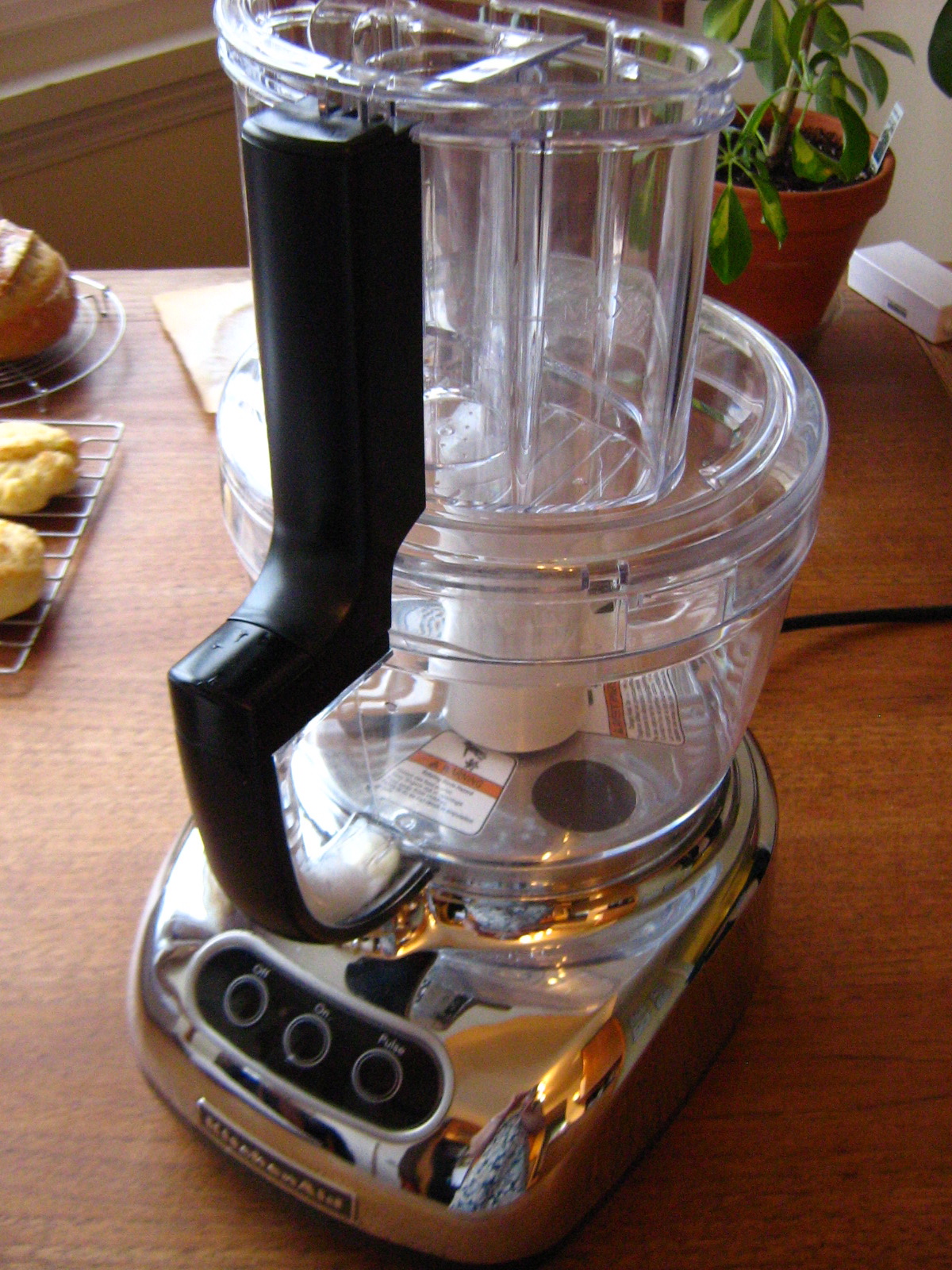 Actually, I just wanted an excuse to use the blender and the special whipping blade that came with it – it ended up requiring far more scraping of the sides than I felt was necessary (although it also came with a very effective custom spatula), so a stand or hand-held mixer would be a better choice!
Mock Devonshire Cream
Makes about 1 1/2 cups
In a mixer bowl fitted with the whisk attachment (or blender with whipping blade), combine:
3 oz cream cheese, softened (about 3 heaping tbsp)
1 tbsp sugar
1/8 tsp salt
Beat until light and creamy, scraping down the sides of the bowl as necessary.

With the beater going, slowly pour in:
1 cup whipping cream
Continue beating until soft peaks form.

Serve with fresh scones for afternoon tea :).