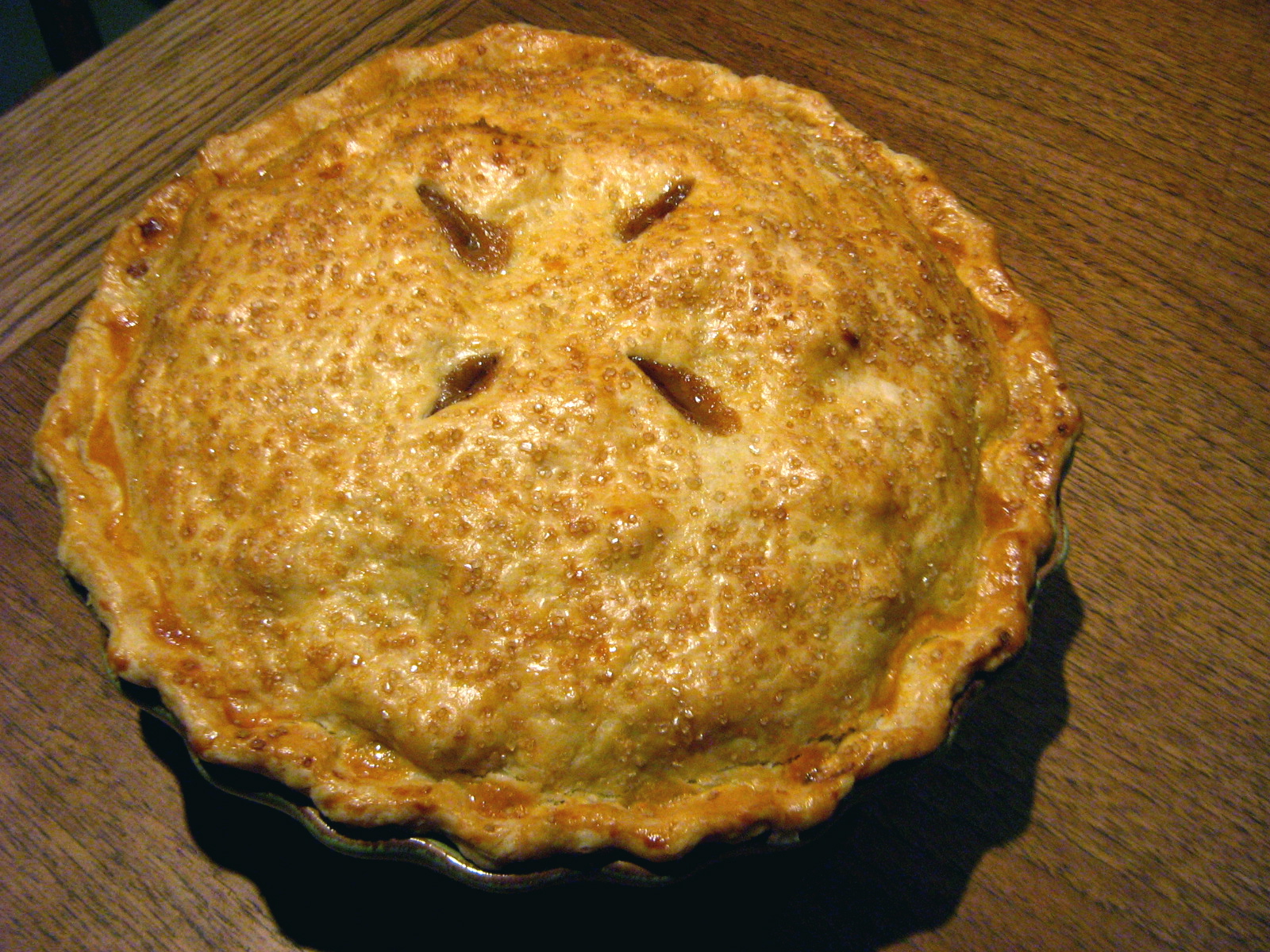 After almost two weeks of time off over the holidays, it was really hard to contemplate going back to work, so on my last day off, to make myself feel better about it, I made the most comforting thing I could think of: apple pie. My mum had given me a bag of apples from her friend's tree when I visited my parents over Christmas, and while some of them were past their prime and some of them were slightly splotchy, the majority of them were just right for a pie.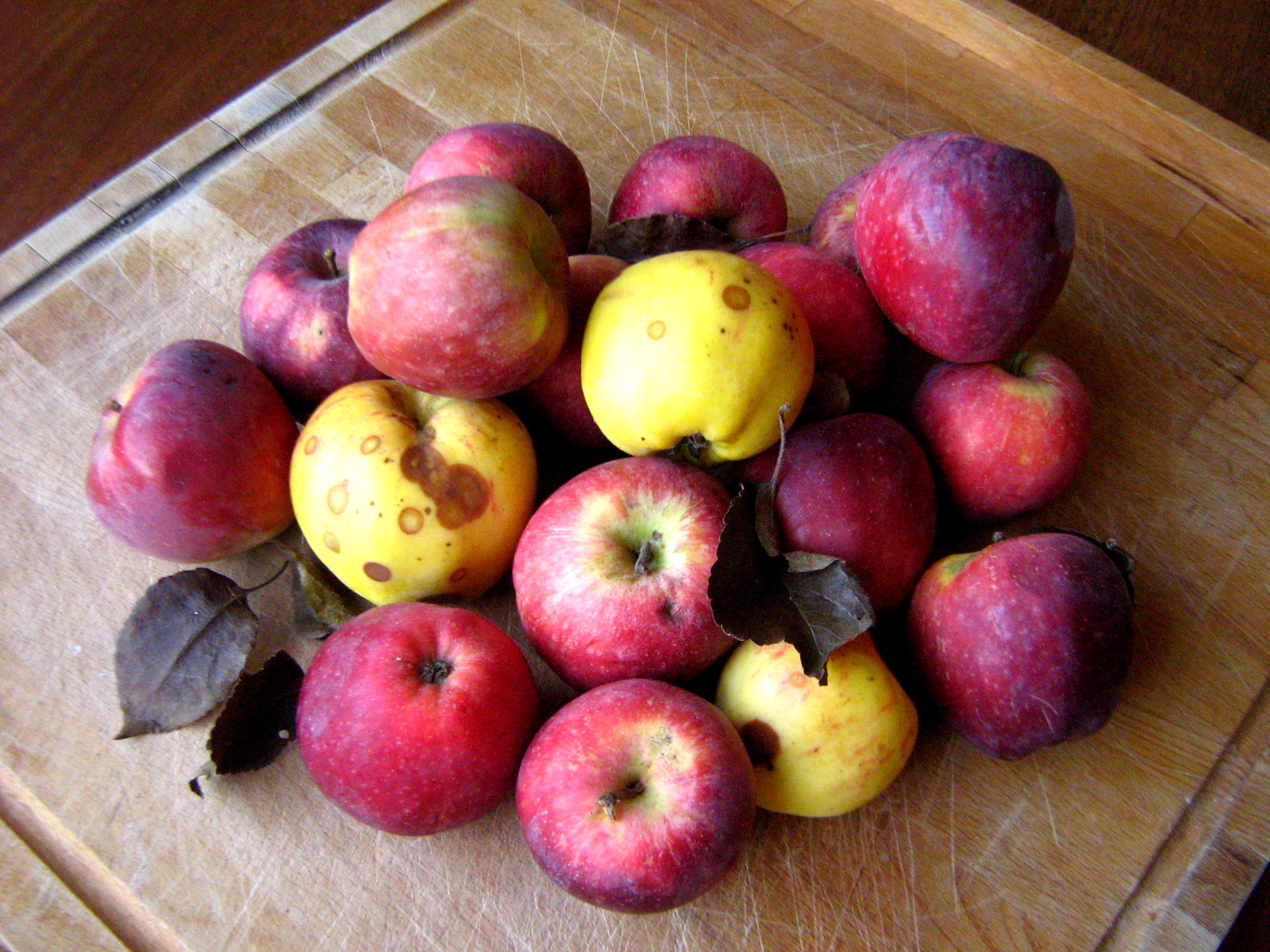 This recipe is the one that introduced me to my no-fail, super-easy pie crust, so it has a special place in my heart. It's from Canadian Living, and I always feel "extra Canadian" when I use one of their recipes – I know, weird, but it's a good feeling and that's what I was going for. While there is really nothing exciting or different about apple pie in general nor this one in particular, this iteration happens to be my favorite. In fact, it might be my favorite because it's not exciting or different – it's familiar and homey, which is why I wanted to share it. I like the methodical nature of making this pie: stirring together the pie crust, peeling the apples, fluting the edge, and knowing exactly what comes next. There is comfort in that routine. And using apples grown by a friend of my mother rather than anonymous grocery store fruit made me feel even better.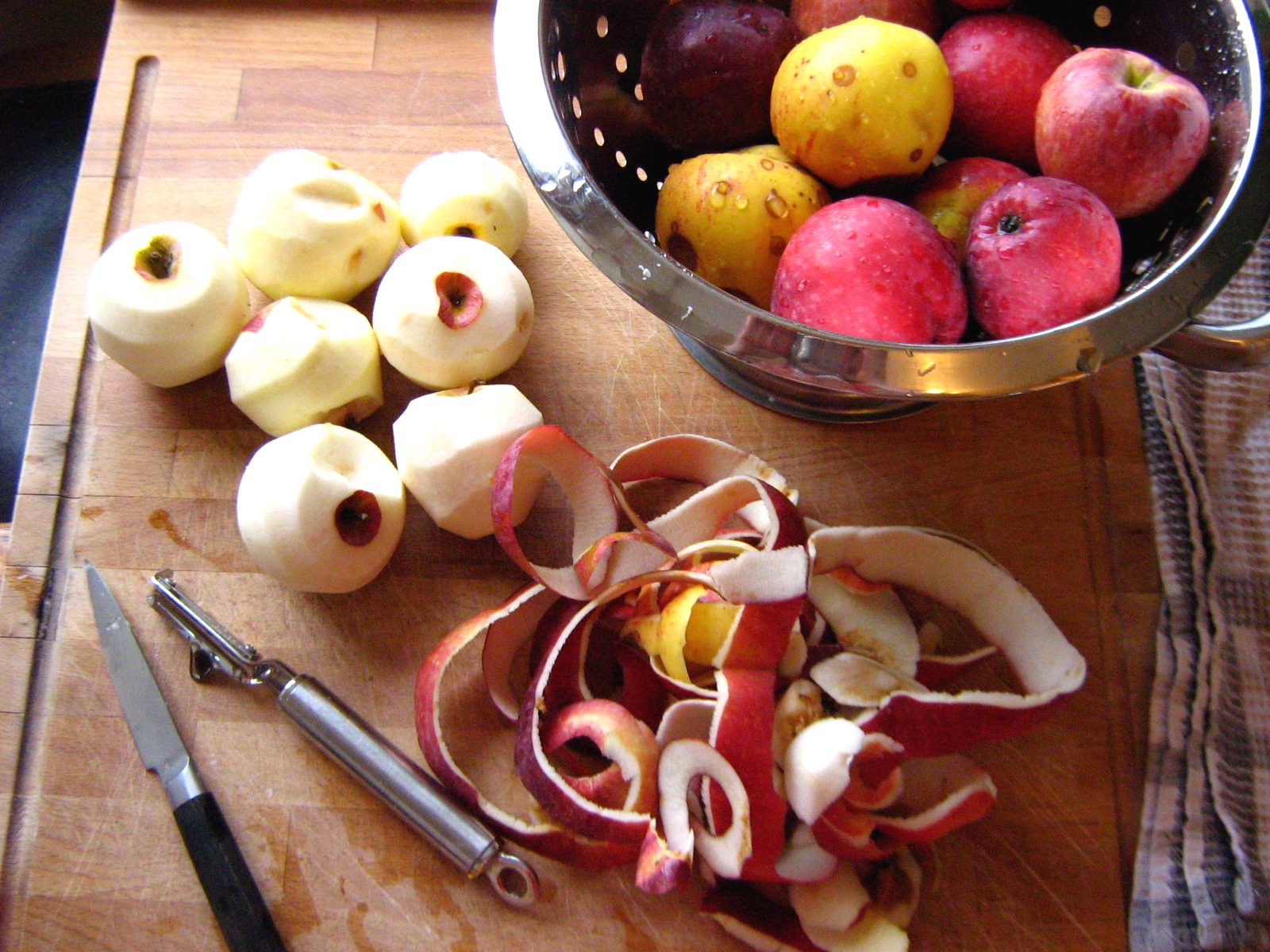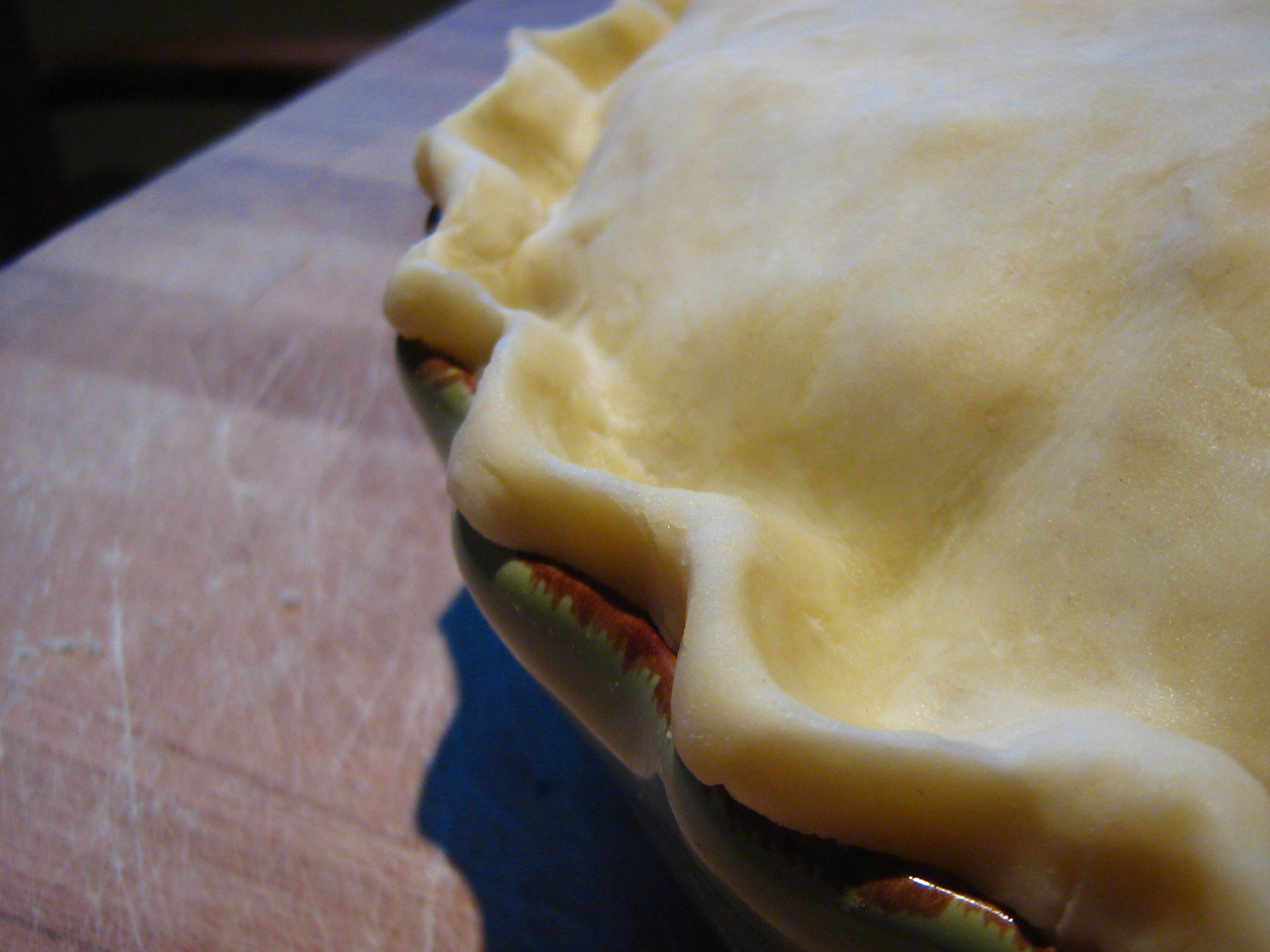 This was a feel good pie, and I hope makes you feel good, too. Now before I get any sappier, here's how you make it!
My Favorite Apple Pie
Adapted from Canadian Living
Flaky Pastry
In a large bowl, cream together:
1/2 cup unsalted butter, softened
1/2 cup less 1 tbsp shortening
(or any combination of the above (or all butter), totaling 1 cup less 1 tbsp)
Add:
2 1/4 cups all purpose flour
3/4 tsp salt
Stir into the butter mixture until ragged. The idea is to smear the flour into the butter – this will help make it flaky – but don't over-mix.

Pour in:
1/2 cup ice cold water
Stir until a loose dough forms. Turn the dough into a floured surface, divide in half, and form each half into a flat circle. Wrap in plastic and chill for at least 1 hour or until firm.

Preheat the oven to 425˚F. On a floured surface, roll out one of the chilled pastry discs to fit a 9″ pie plate. Press the pastry into the pie plate.
Filling
Peel and slice enough apples to make 8 cups (I used about 17 smallish apples).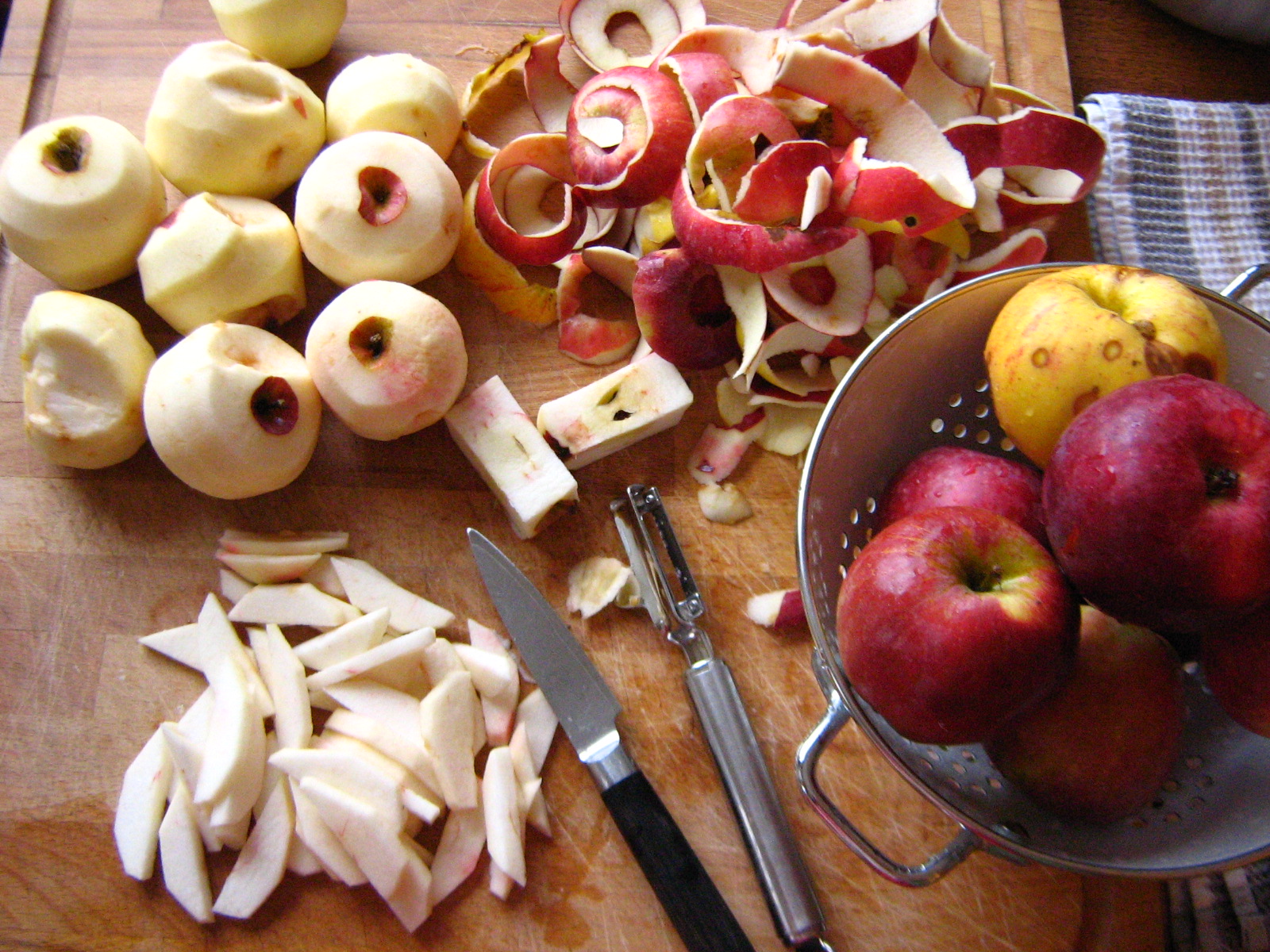 In a bowl, combine the apples with:
2 tbsp lemon juice
1/2 cup brown sugar
3 tbsp all purpose flour
1 tsp cinnamon
1/8 tsp allspice (optional)


Pour the apple mixture into the pastry-lined pie plate, then moisten the edge of the pastry. Roll out the second piece of pastry, drape it over the apples, and press it around the edges to seal.

Trim the pastry, leaving about 3/4 inch overhang, then fold the overhang underneath itself and flute the edge. Brush the pastry with egg wash (1 egg yolk mixed with 1 tbsp water), sprinkle it with coarse sugar, and cut a few steam vents.

Bake in the bottom third of the 425˚F oven for 15 minutes, then reduce the heat to 350˚F and bake for 40 minutes longer, or until the pastry is deep golden and the filling is bubbling. Cool on a rack.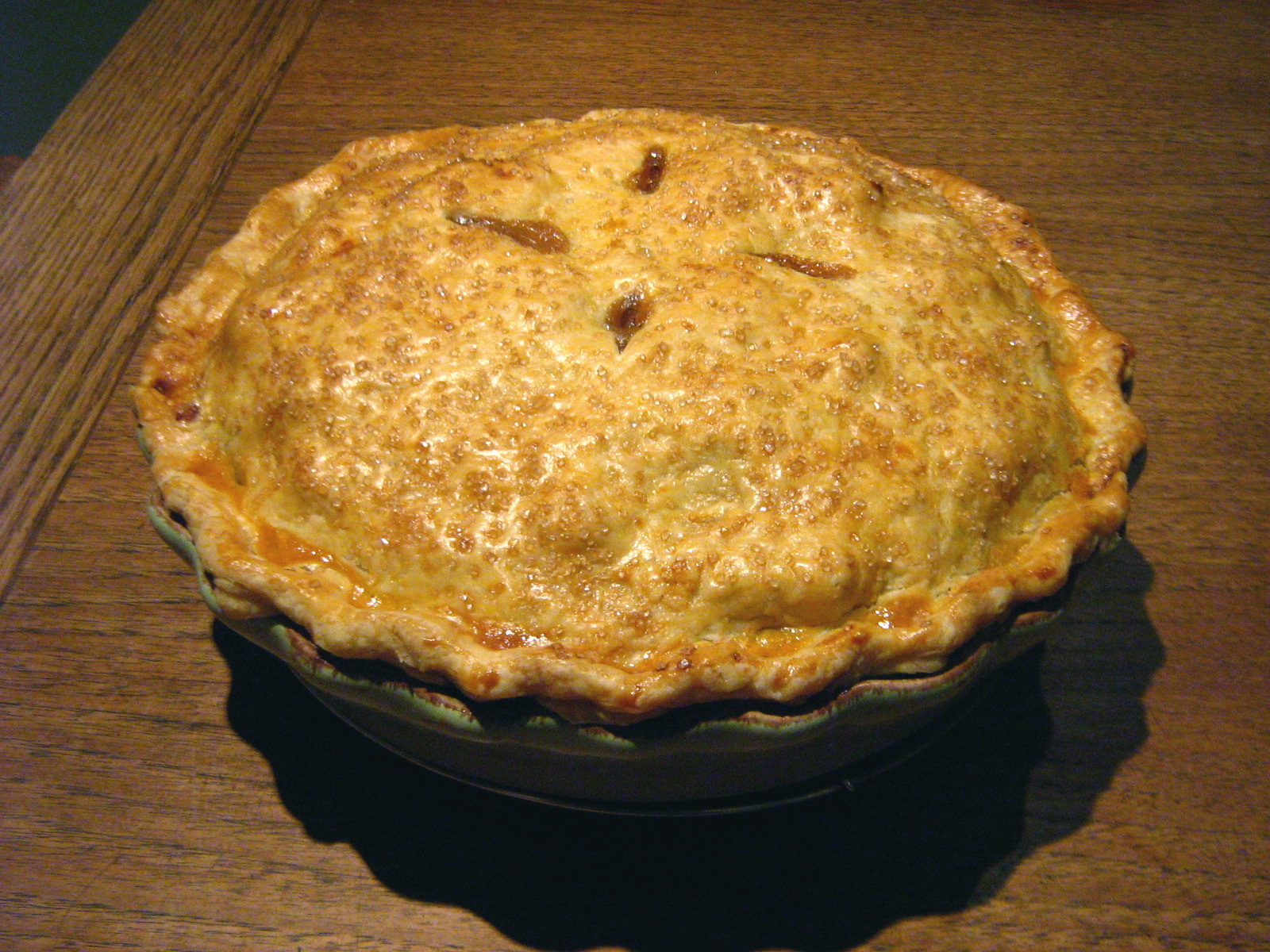 If you want the pie to slice cleanly, wait until it is completely cool before cutting. If you're not afraid of a little pie juice, cut yourself a slice while it's still a bit warm and eat it with vanilla ice cream. So comforting!