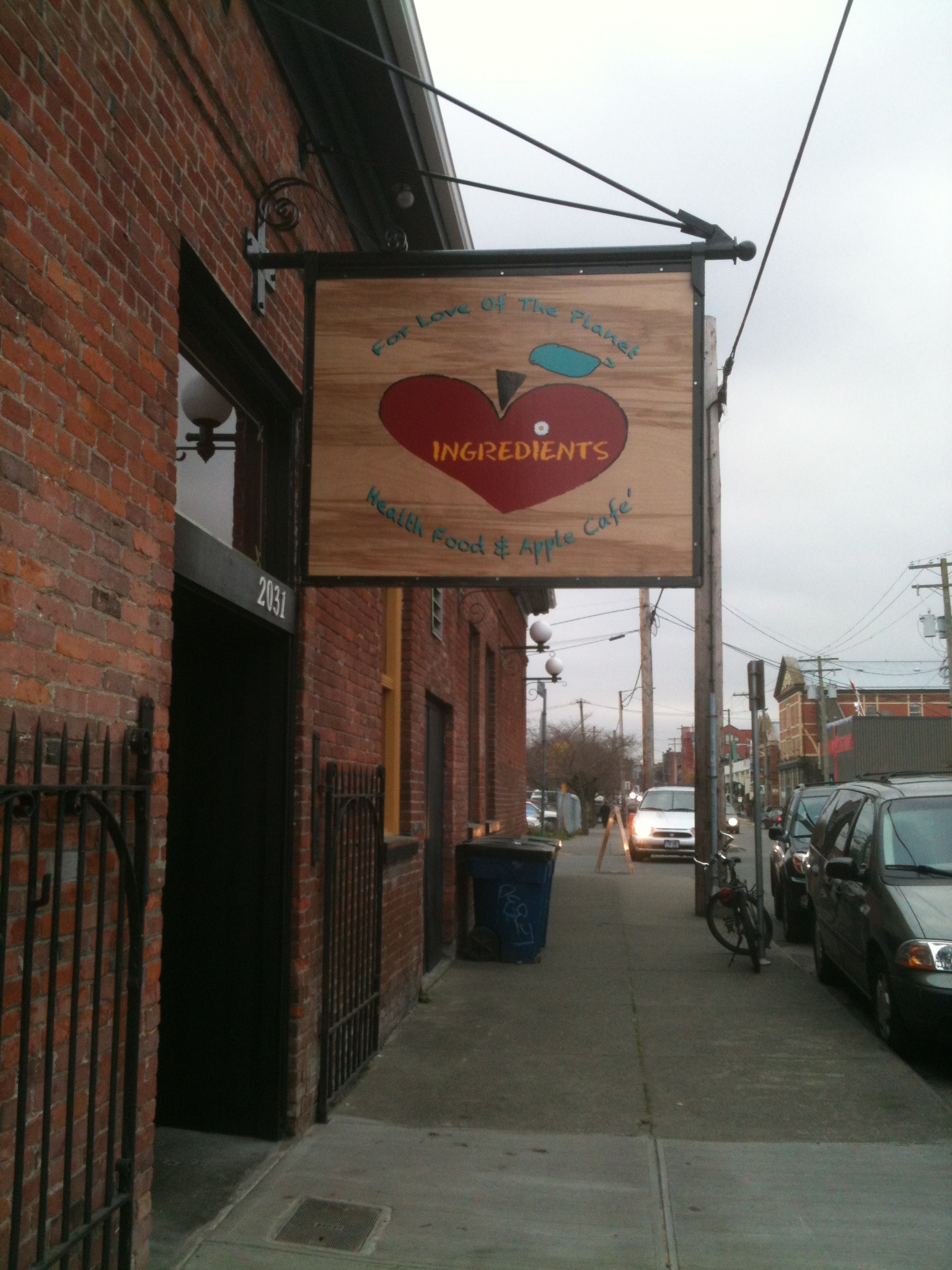 I love grocery shopping. Browsing through the aisles, checking out new and different products, gaining inspiration by imagining what to make with all these interesting ingredients. I especially love exploring a new grocery store (yes, I said exploring!), particularly when it's a specialty grocery store. To me, a health food store fits into that specialty category – aisles full of gluten-free this and 100% organic that, all natural cosmetic products and bulk sections to die for. I definitely have a soft spot for a good health food store.
So imagine my delight when I came across a brand new (2 weeks old!) health food store down by Capital Iron, called Ingredients Health Food Store & Apple Café. Despite the store's newness, the staff were very knowledgeable about their products, and incredibly friendly on top of that. I spent a good thirty minutes in the store, perusing the grocery aisle (organic, gluten-free, vegan, sprouted grain, unprocessed, naturally sweetened products), cooler aisle (various soy and tofu products, nut butters and milks and more), produce section (organic/local) and bulk section (extensively gluten-free and very well priced). The bulk section was the most impressive: they had all the expected grains, dried beans, pulses, and fruit, as well as a ton of dried herbs, loose teas, coffee beans, and about four varieties of TCHO chocolate pieces (which I will definitely be back to purchase for the upcoming orgy of Christmas baking that will be taking place in my kitchen over the next few weeks). The store encourages people to bring in their own bulk containers to fill up right in the store, and they sell mason jars and other containers at cost to encourage people to use them instead of disposable bags.
I didn't venture into the café part of the store, but a quick browse of the website shows that they make their own almond milk, specialize in organic, vegan, gluten free, and raw goodies, and serve Drumroaster Coffee (roasted in Cobble Hill).
Places like this make my inner Salt Spring hippy hippie do a happy dance, so I will be looking for any excuse to go shopping there. I would encourage anyone in town to check it out too: Ingredients Health Food Store & Apple Café, 2031 Store St., Victoria BC.