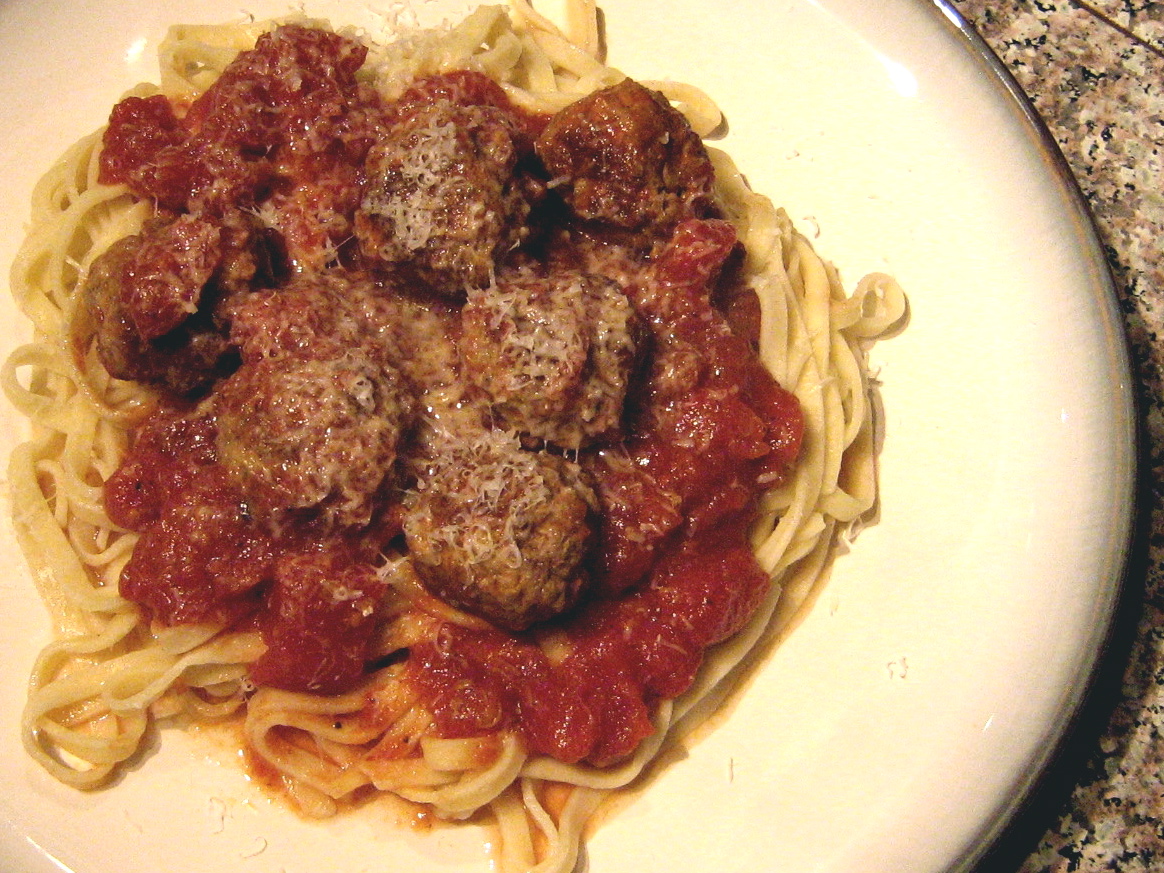 Pasta is one of my favorite comfort foods, and spaghetti and meatballs is pretty much the ultimate incarnation of that. What makes these meatballs special is the spices: cumin, coriander, and cayenne, inspired by the Middle Eastern Spicy Kebabs in Artisan Breads in Five Minutes a Day (the kebabs are supposed to go with homemade naan bread, which explains why they are included in a bread-making book!). However if you have a craving for the more traditional "Italian" meatball, you can just replace those spices with a few handfuls of chopped parsley and grated parmesan cheese and whatever herbs you feel like. Both the "Middle Eastern" and "Italian" versions are tasty.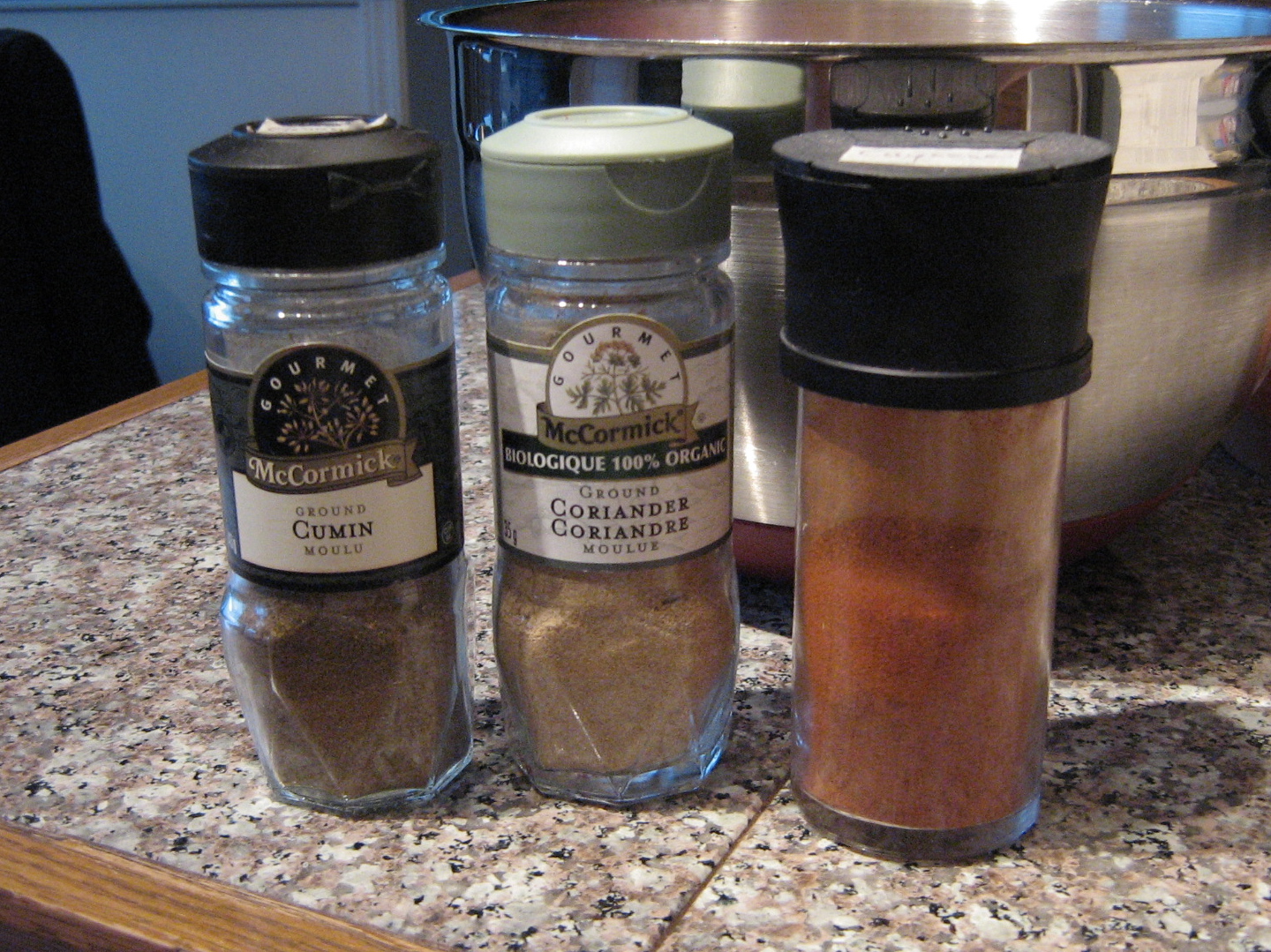 My trusted friend Martha first taught me how to make meatballs in tomato sauce, so I follow her method of browning the well-seasoned meatballs and then simmering them with a can of chopped tomatoes. This makes for a fairly plain but delicious tomato sauce where the meatballs are the star. If you want, you can jazz up the tomato sauce with some sautéed onion or garlic, but I find that the meatballs have enough flavour on their own. Serving these on fresh pasta (rather than dried) just makes the meal a little bit more delicious :). One day I'll make my own homemade pasta, but that seems a little too ambitious for a weeknight!
Spiced Meatballs in Tomato Sauce
I prefer to use a combination of ground beef and pork for meatballs – it gives good flavour and texture – but feel free to use all beef, or even ground turkey, instead. This recipe makes a double amount of meatballs – enough for two meals – so I usually freeze half of them for later.
In a medium sized mixing bowl, combine:
300-350 grams each lean ground beef and lean ground pork
2 handfuls of breadcrumbs (I use panko)
1 egg
2 cloves garlic, smashed
generous 1 tsp ground cumin
generous 1 tsp ground coriander
3/4 tsp cayenne pepper (or more if you want more heat)

generous salt and pepper
Mix it all together gently with your hands. Form the mixture into 1-inch balls and place them on a plate. You should get about 30 meatballs. Freeze half of them for later.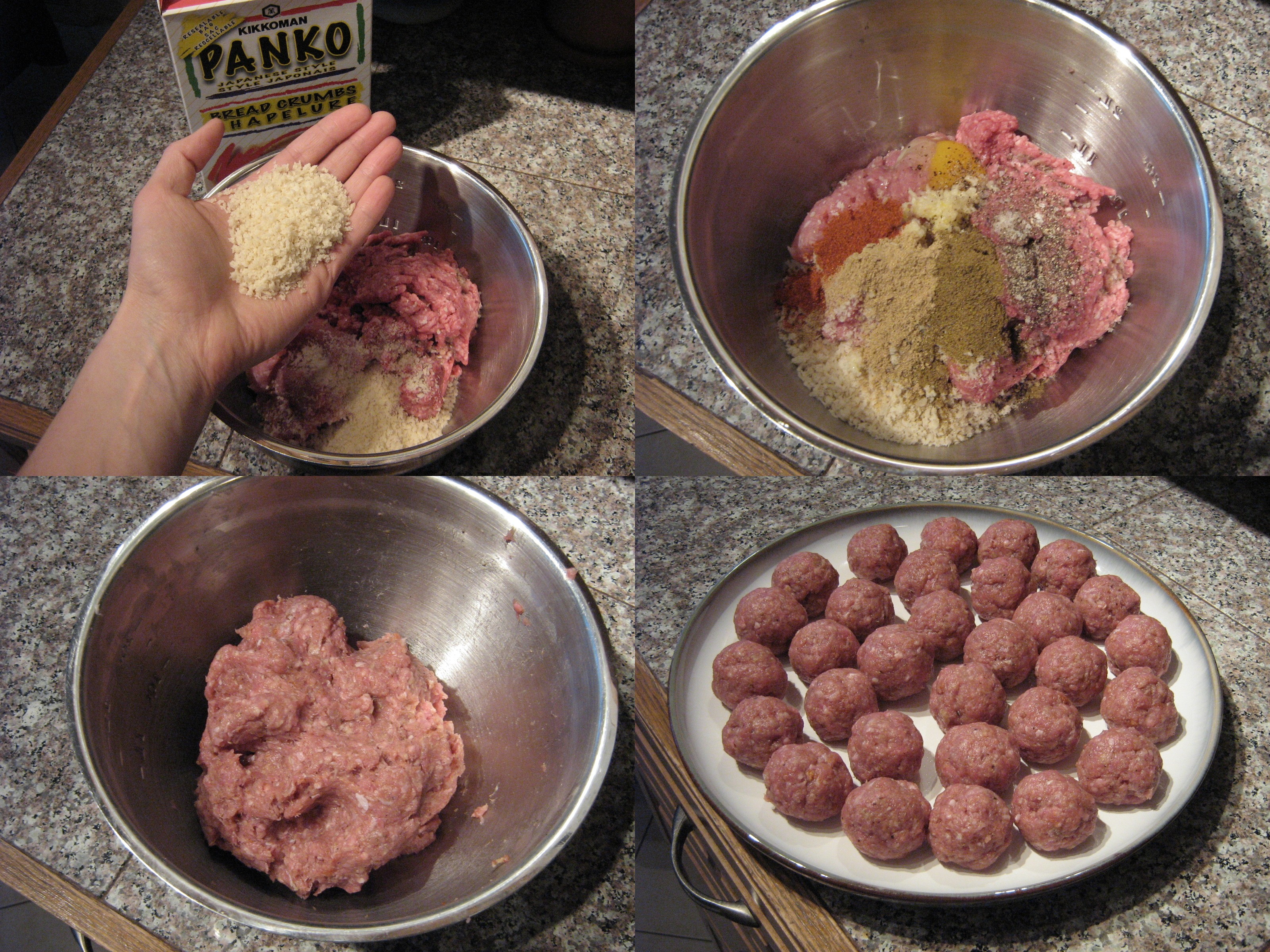 Heat 1 tbsp olive oil in a heavy skillet over medium heat. Add the remaining 15-or-so meatballs to the pan and brown them on all sides, either by turning them with tongs or by giving the pan a violent shake to dislodge them from the bottom of the pan. When they are thoroughly browned, add:
1 28-oz can of chopped tomatoes

Stir, cover, bring to a simmer, then reduce the heat to medium-low and continue simmering for about 20 minutes. Remove the lid and check the seasoning of the tomato sauce – the meatballs should have given it some flavour, but it will probably need salt and pepper. Continue to simmer, uncovered, until the sauce reaches the desired thickness. Serve over cooked, long pasta (spaghetti or linguini or whatever) with lots of parmesan cheese. Serves 2-3.