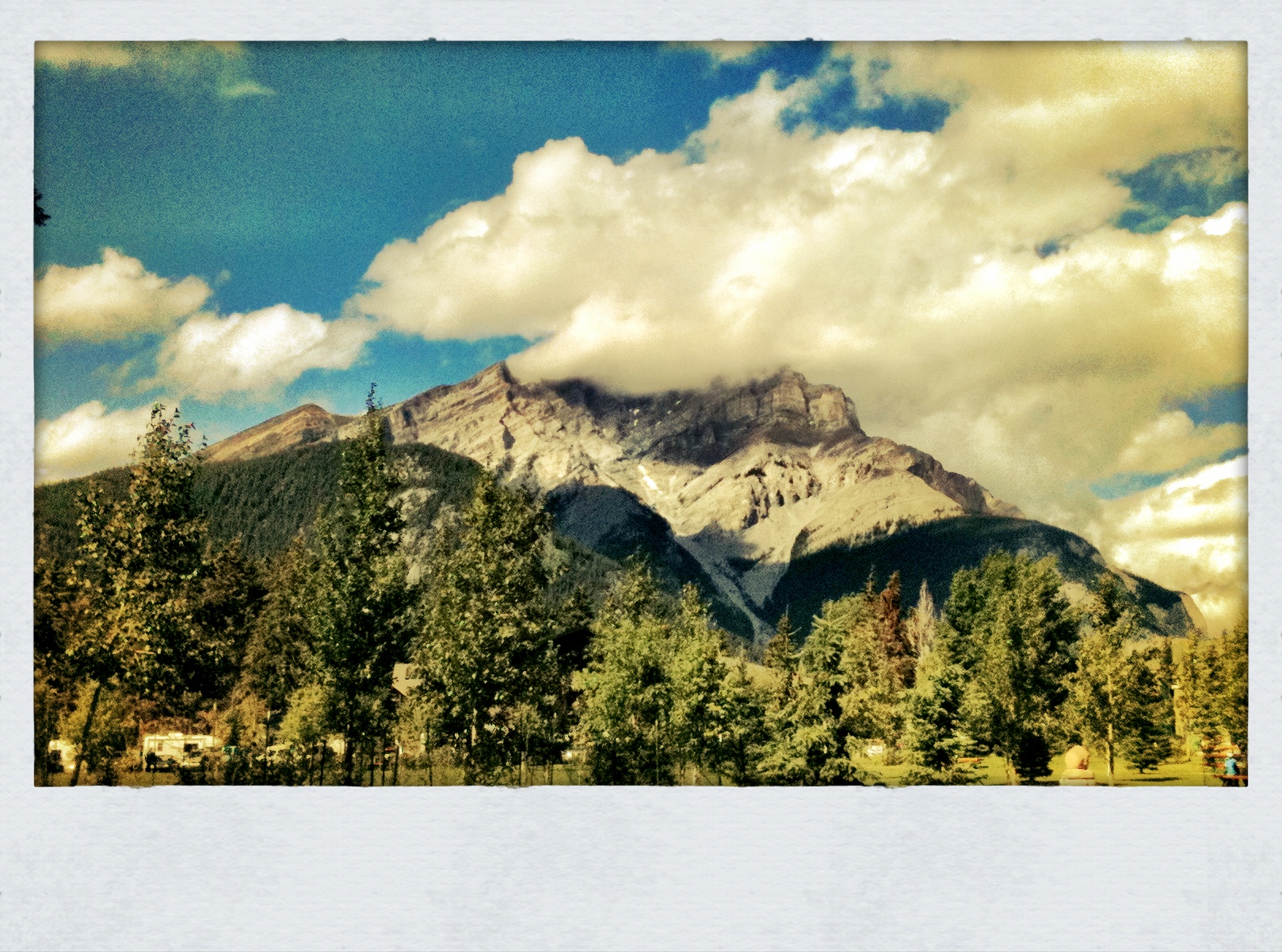 Yesterday was my first day back at work after four months off, and in answering the inevitable "what did you do this summer?" question several times, I realized that I had a jam-packed summer: a ten-year high school reunion, a trip to California, a concert in Vancouver, a stagette and two weddings (the wedding cake post is coming, I promise!!), and a road trip to Banff, Alberta, with Lynette – not to mention a ton of cooking and baking in between it all. No wonder it's been a while since my last post!
The Banff road trip was an almost-2000 kilometer round trip across British Columbia and into the Rocky Mountains to visit our friend Tangle and her boyfriend Tyler.
It was a beautiful drive (but looooong), and the visit was full Disney musical singalongs, mountain climbing, picturesque views, and great food courtesy of Tyler.
On our last day there, we picked up some raspberries and blackberries at the Farmer's Market, and the fruit guy threw in a slightly bruised peach for free. Another friend gave us some more raspberries from his garden (of both the red and pale yellow "Champagne" variety), and we decided that we needed to make some kind of berry dessert. Quite frankly, I was dying to get into the kitchen myself, and my uncle had sent me a link for a berry cobbler that I wanted to try, so I eagerly volunteered to make a raspberry-blackberry-peach cobbler as the dessert course to our meal of elk and bison steak.
A cobbler is sort of like a crumble, only the topping contains an egg and baking powder along with the flour, butter, and sugar, so you end up with a layer of cookie-crossed-with-biscuit on top of the fruit. The filling is just fruit and sugar but it thickens up during baking so that you end up with juicy (but not runny) fruit topped with a buttery, sugary, crisp pastry. The only thing that would have made it better was a scoop of vanilla ice cream or a drizzle of heavy cream. My advice is to make and eat this RIGHT NOW – it's perfect for all the fruit and berries in season!
Fruit Cobbler
Adapted from Mark Bittman's Blueberry Cobbler recipe.
Mark's advice on making the cobbler topping is not to over-mix it – you want it just holding together so that it bakes up nice and light. His recipe is made in a food processor, but I made it by hand by cutting the butter into the flour/sugar with a fork (a pastry blender would be perfect for this). Next time I would use slightly less sugar in the cobbler topping – the 1/2 cup called for was a bit too sweet for my taste – and I might also try using brown sugar instead of granulated white sugar in the topping.
Preheat the oven to 375˚F. Toss together:
4-6 cups fruit and/or berries (I used about 5 cups total: 2 cups red raspberries, 1 cup Champagne raspberries, 1 cup blackberries, and 1 large peach, peeled and diced)
1/2 cup granulated white sugar (or to taste, depending on the tartness of the fruit)
Spread the fruit into a lightly buttered 8 or 9 inch square pan.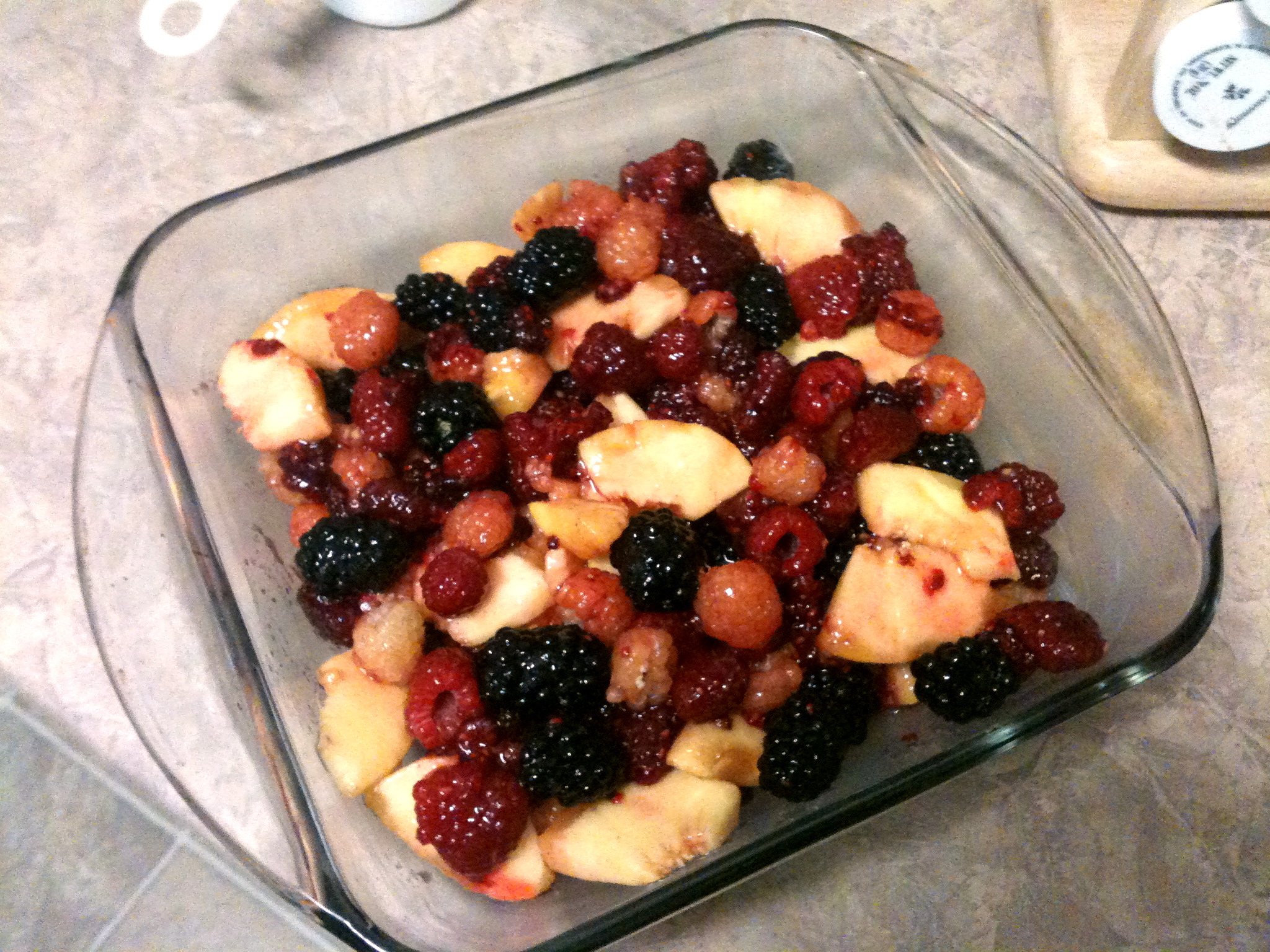 In a bowl (or food processor), combine:
1/2 cup all purpose flour
1/3 – 1/2 cup granulated white sugar (or brown sugar)
1/2 tsp baking powder
pinch salt
Cut in 1/2 cup cold butter with a pastry blender until it is in tiny chunks and resembles coarse bread crumbs. If you're using a food processor, process for about 10 seconds, until well blended.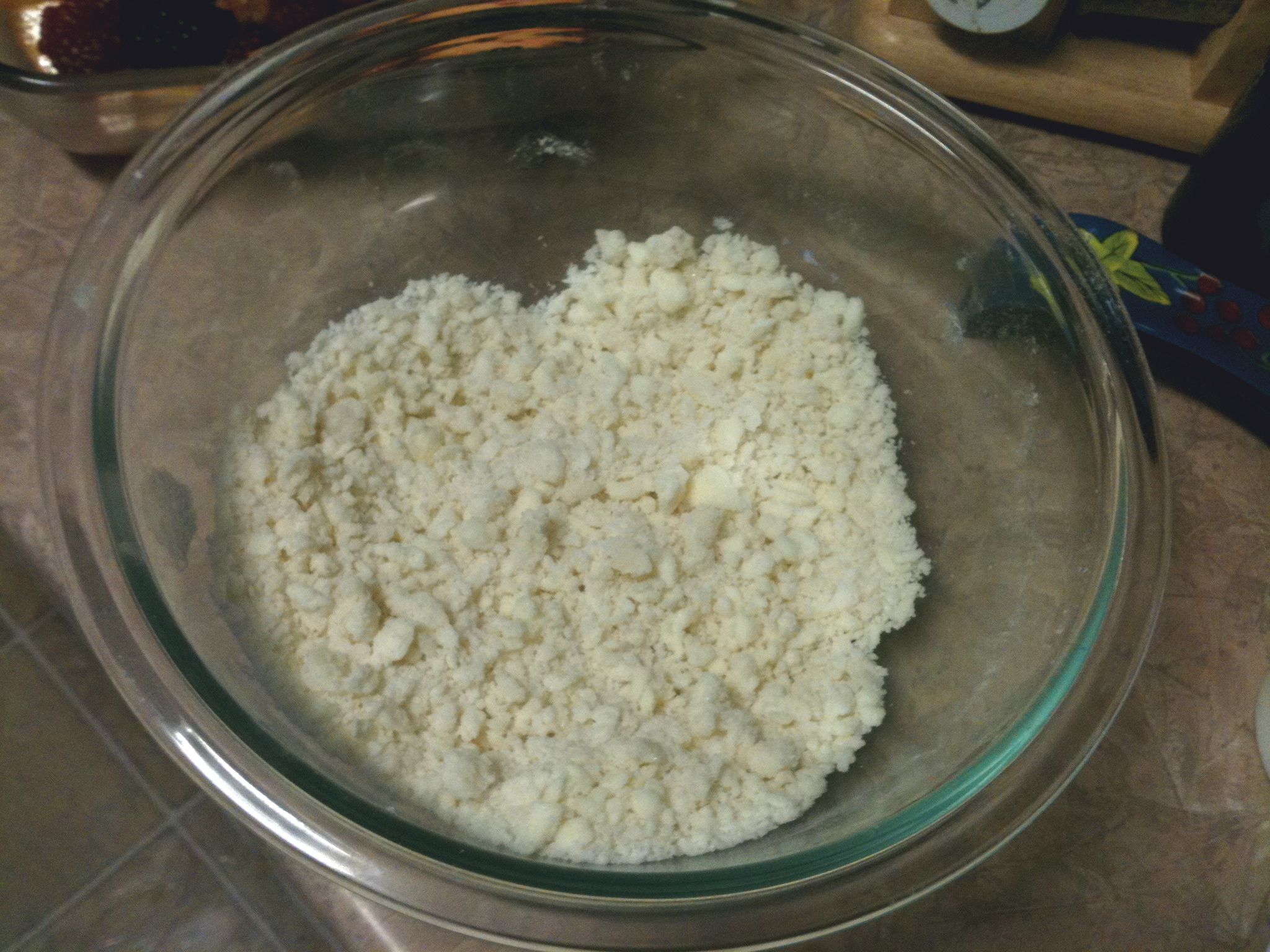 Whisk together:
1 egg
1/2 tsp vanilla extract
By hand, mix the egg mixture into the flour-butter mixture until just combined.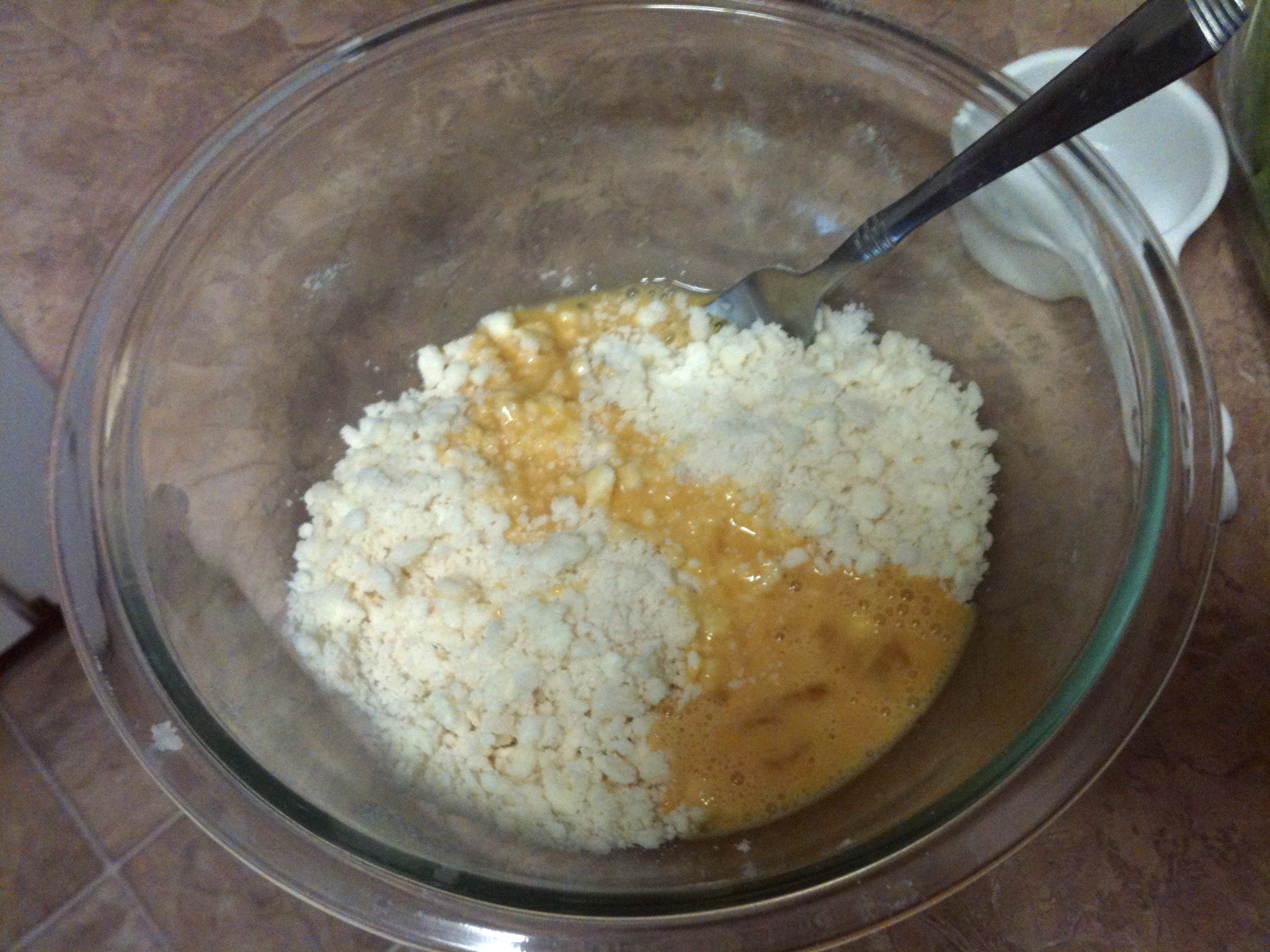 Drop spoonfuls of the cobbler topping over the fruit, but do not spread it out – the oven will take care of that.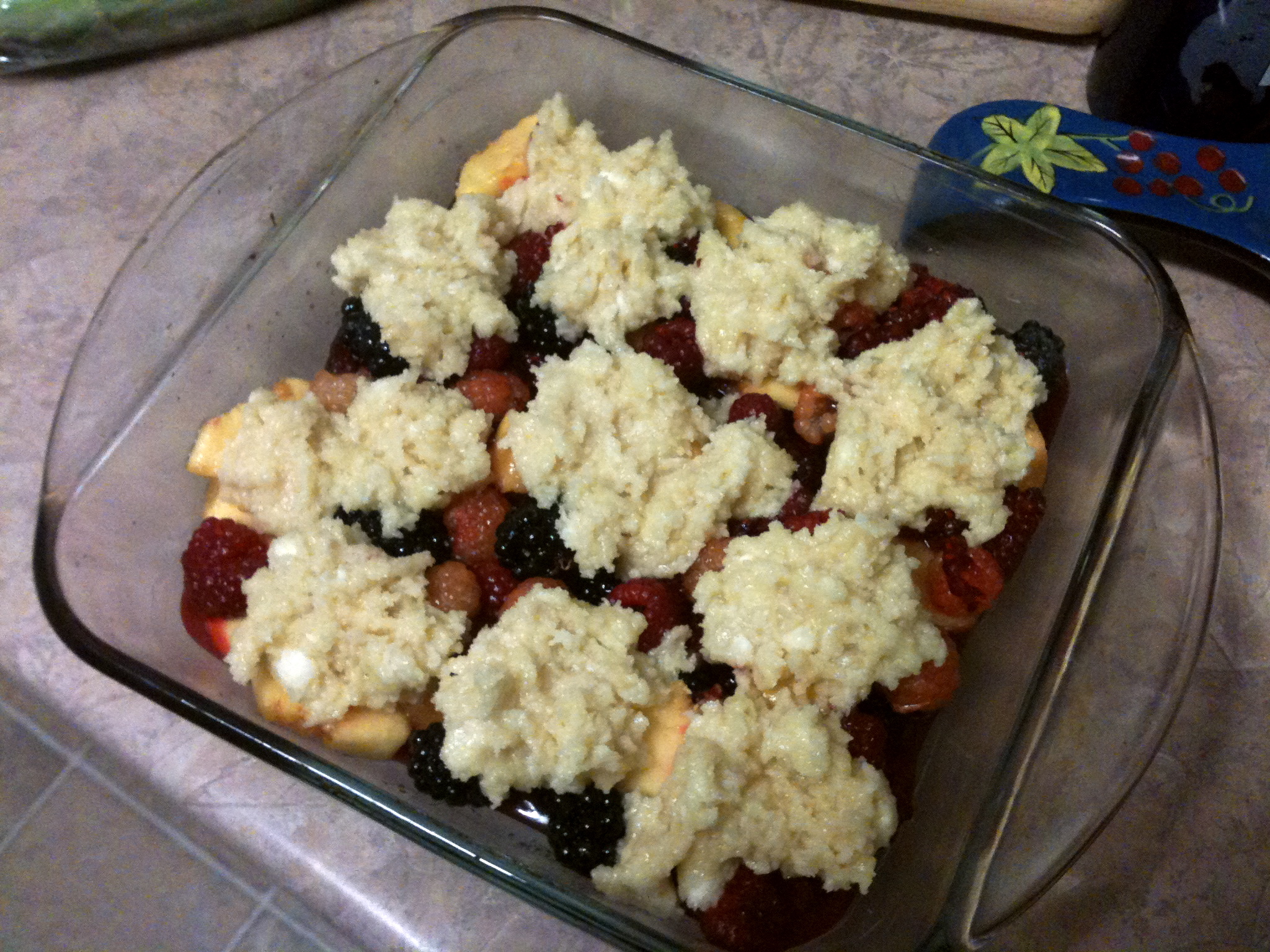 Bake at 375˚F for about 35-45 minutes, until lightly golden brown on top.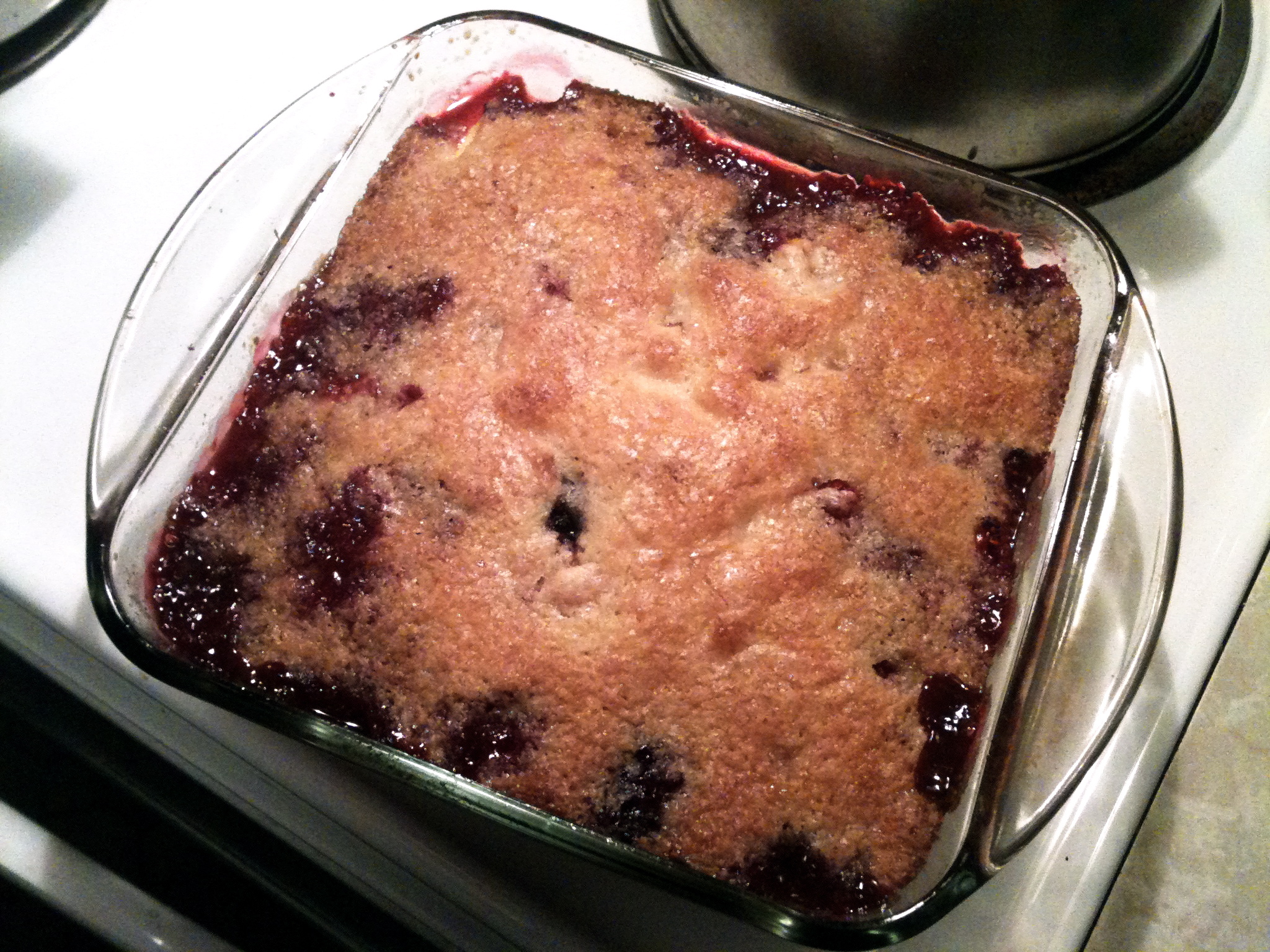 Serve warm, preferably with vanilla ice cream. Makes 6-8 servings.