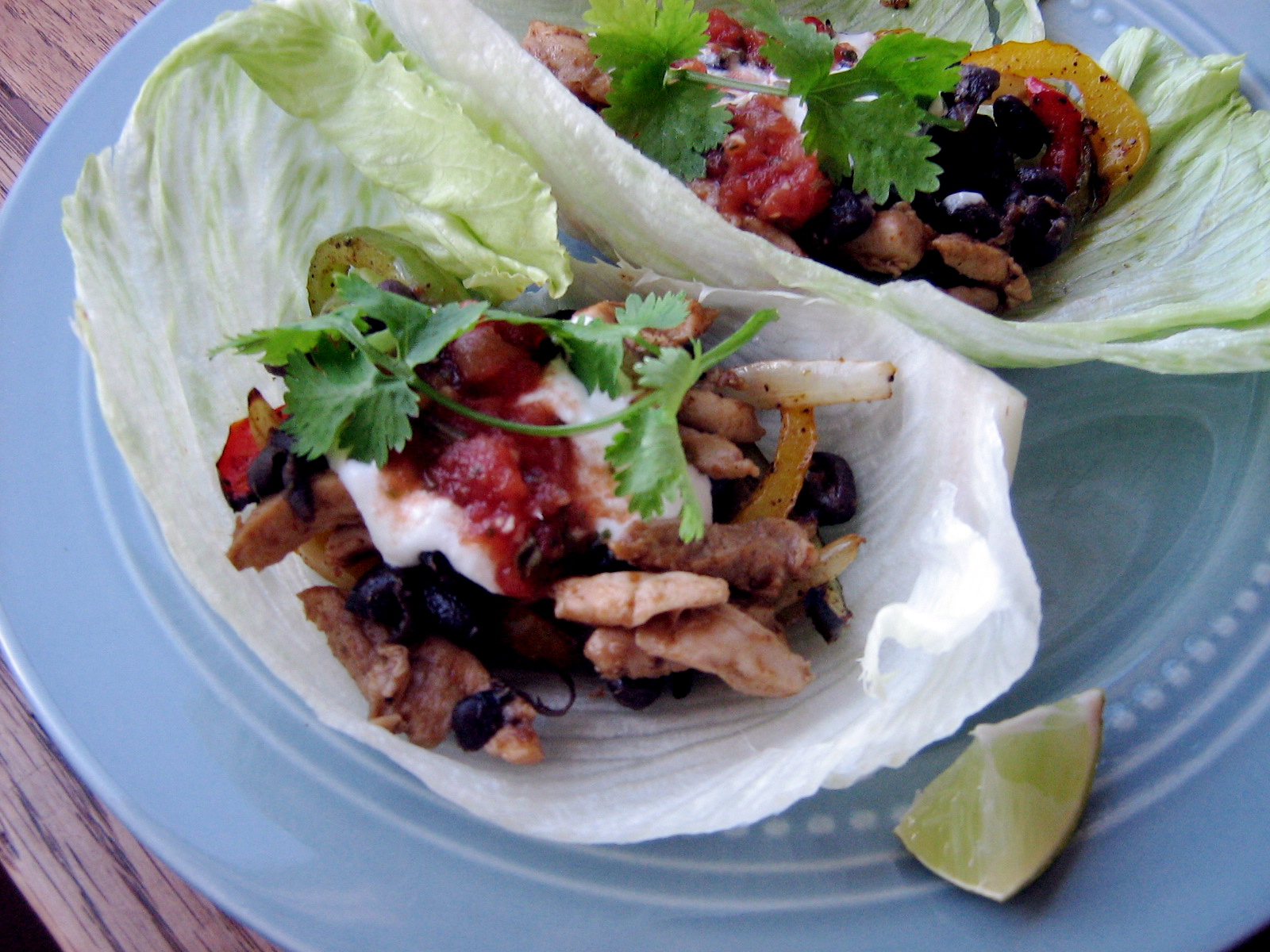 Nate and I have recently sworn off sugar and starchy refined carbs six days a week, with a cheat day on Saturday (you certainly would not guess this based on the amount of sugary, cakey recipes that I've been posting lately, but that's precisely why we're doing this!). It hasn't been as difficult as I thought it would be; it just means reinventing some recipes, mostly by adding more vegetables. Fajitas are an easy one – you replace the tortilla with a leaf of lettuce, and it's just as good, plus you get another serving of vegetables in the meal. This recipe would also be good with beef or pork, cut into thin strips, and obviously, whatever toppings you want. You could even put the filling into a wheat or corn tortilla – but lettuce is a little more adventurous (and messier!!) 😉 I really like this method of broiling the peppers and onions – it gives the filling a nice charbroiled taste.
And for anyone who is wondering, I'm waiting to see if I can get some good photos from the wedding before I post about the wedding cake. It's coming, I promise!
Chicken Fajita Lettuce Wraps
On a foil-lined baking sheet, toss together:
1 onion, sliced thinly

1/2 each red pepper, yellow pepper, and green pepper, cut into thin strips
1 clove garlic, smashed
1/4 – 1/2 jalapeno, minced
Drizzle with olive oil and sprinkle with salt, pepper, chili powder, and cumin. Toss to combine and set aside.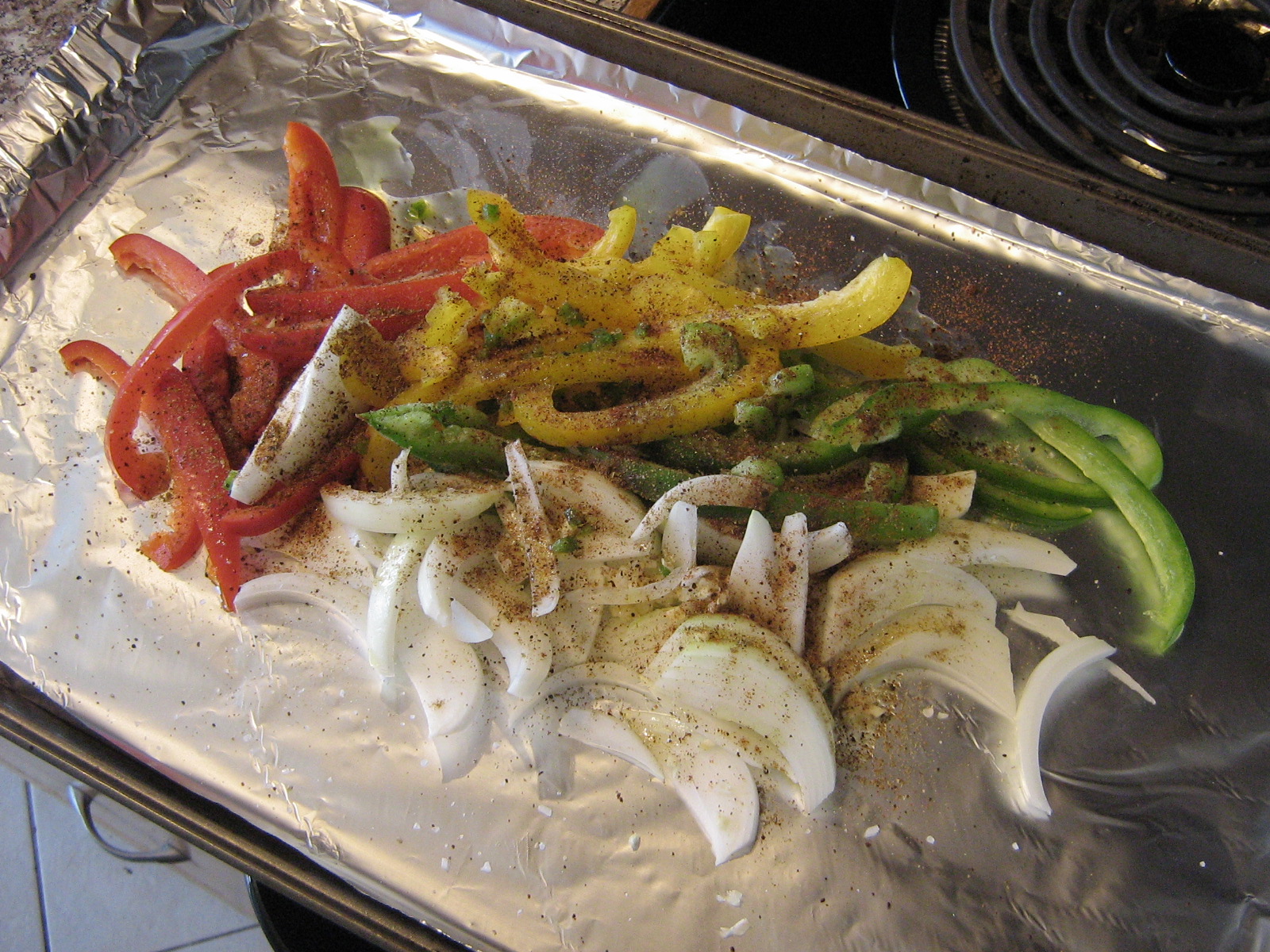 Heat a heavy frying pan over medium-high heat. Add about 1 tbsp oil and sauté:
4 boneless, skinless chicken thighs, thinly sliced
1 clove garlic, smashed
1/4 – 1/2 jalapeno, minced
Sprinkle with salt, pepper, chili powder, and cumin, and stir in 1 tsp of chipotle purée.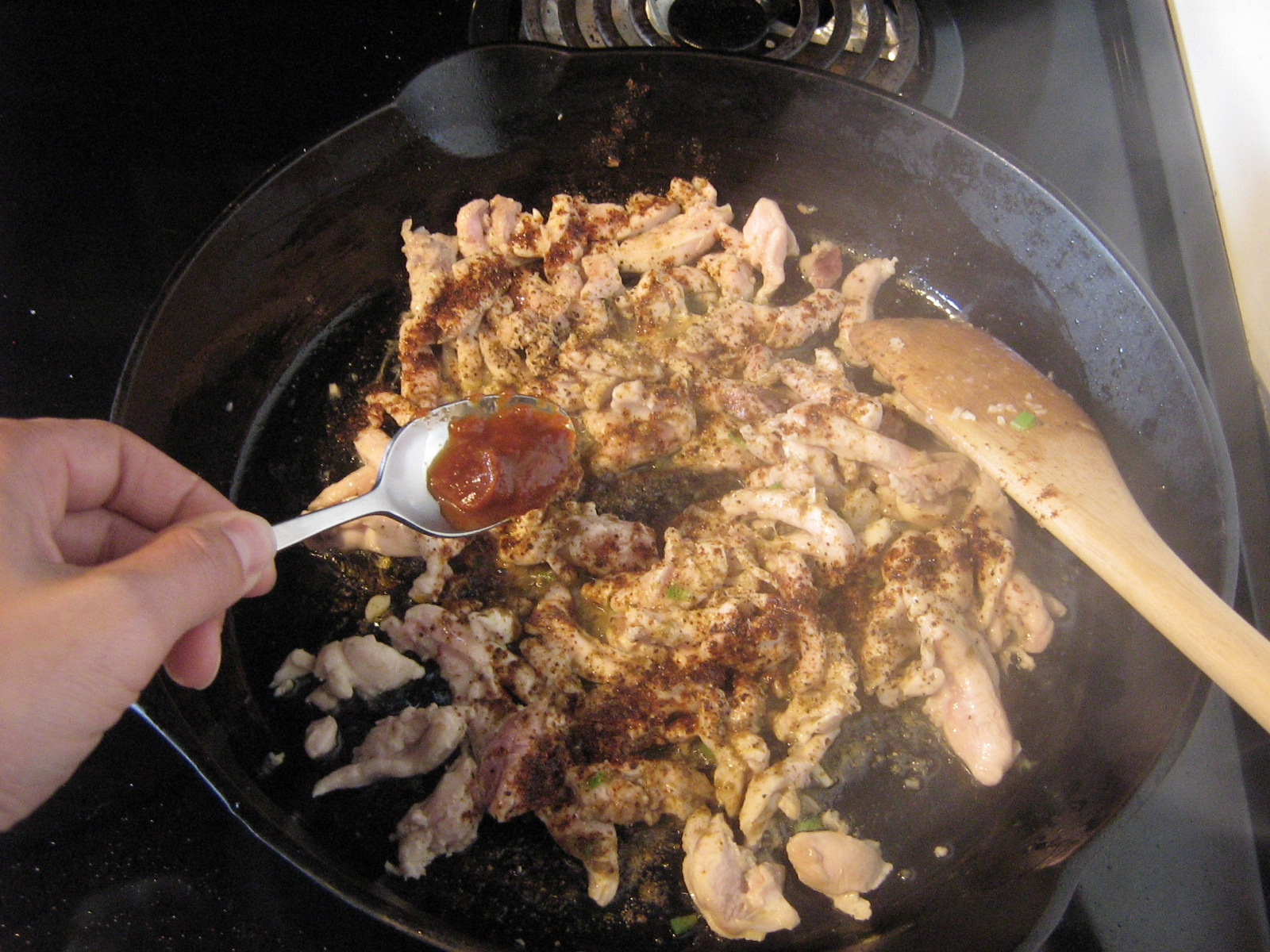 When the chicken is no longer pink, add:
1/2 can of black beans, drained and rinsed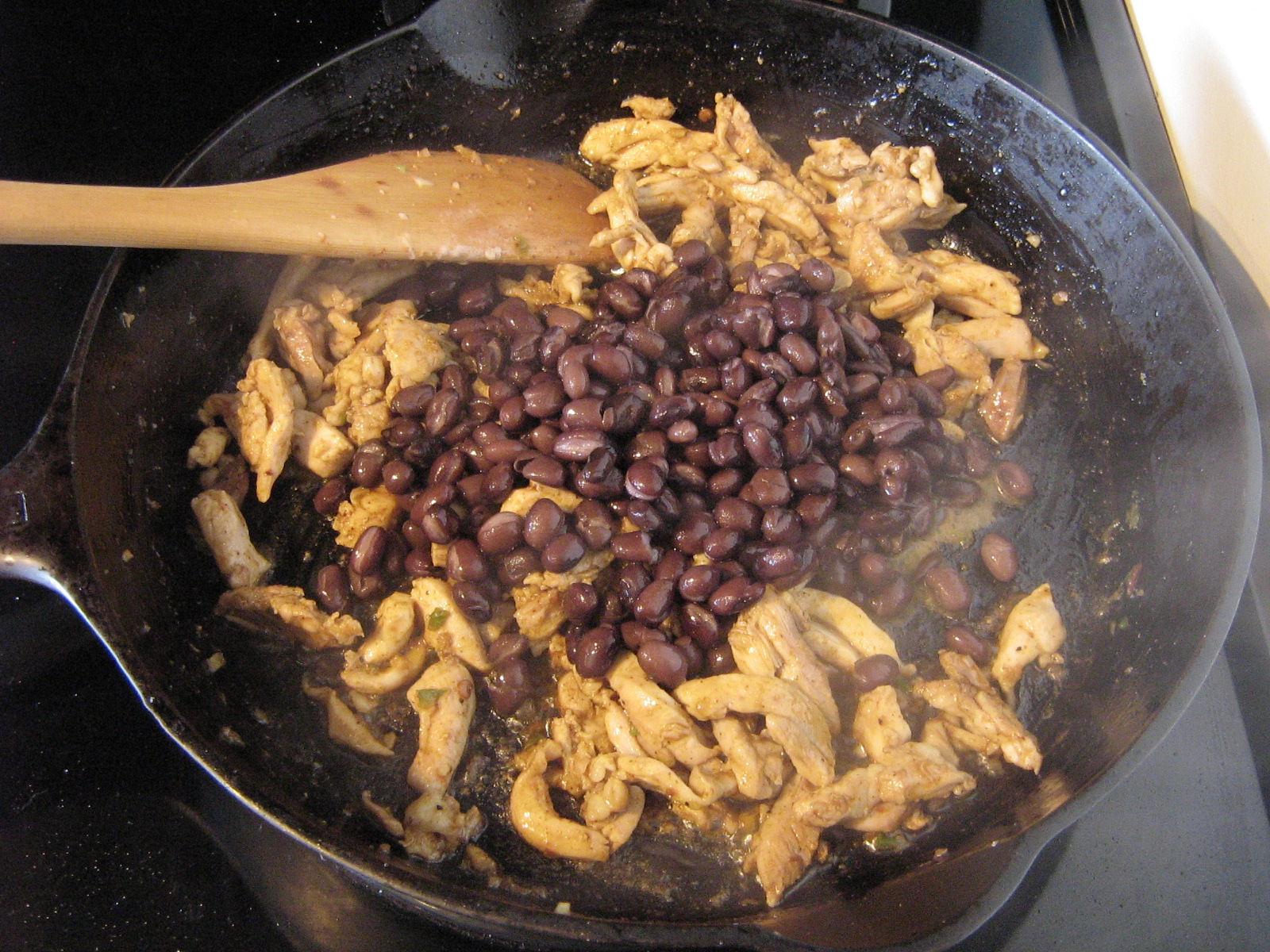 Heat through, then turn the heat to low and put a lid on it.
Meahwhile, preheat the broiler element on the oven to high and put a rack in the highest position in the oven. Place the peppers and onion under the broiler and broil until the vegetables are slightly charred, tossing once with tongs. Keep an eye on this because it can go from lightly charred to burnt pretty fast!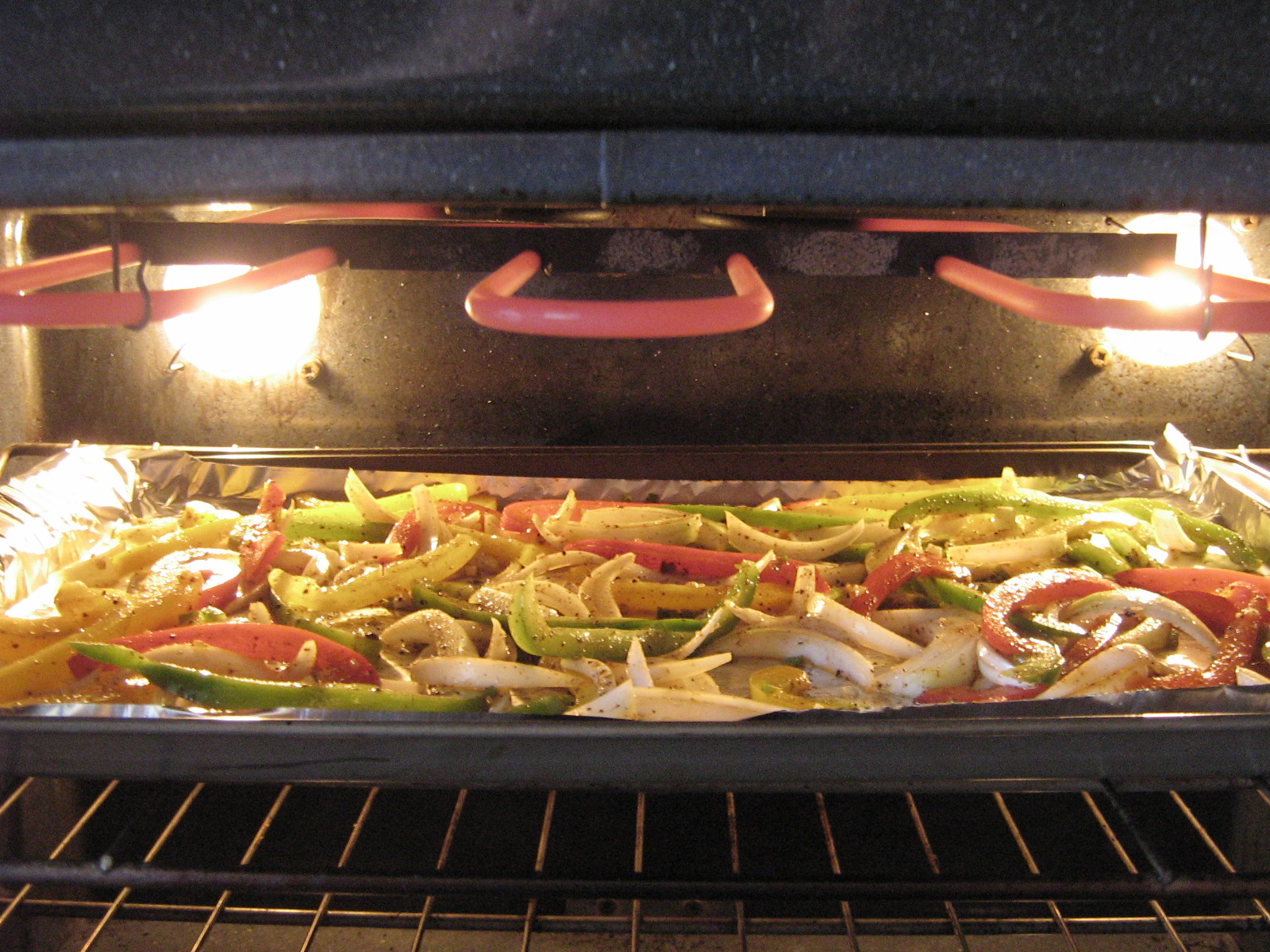 Cut 1 head of iceburg lettuce in half (through the stem) and gently separate the leaves. Serve the veggies and chicken-bean mixture in the lettuce leaves (don't over-fill or it will land in your lap) with your favorite toppings – we went with salsa, sour cream, cilantro, and lime.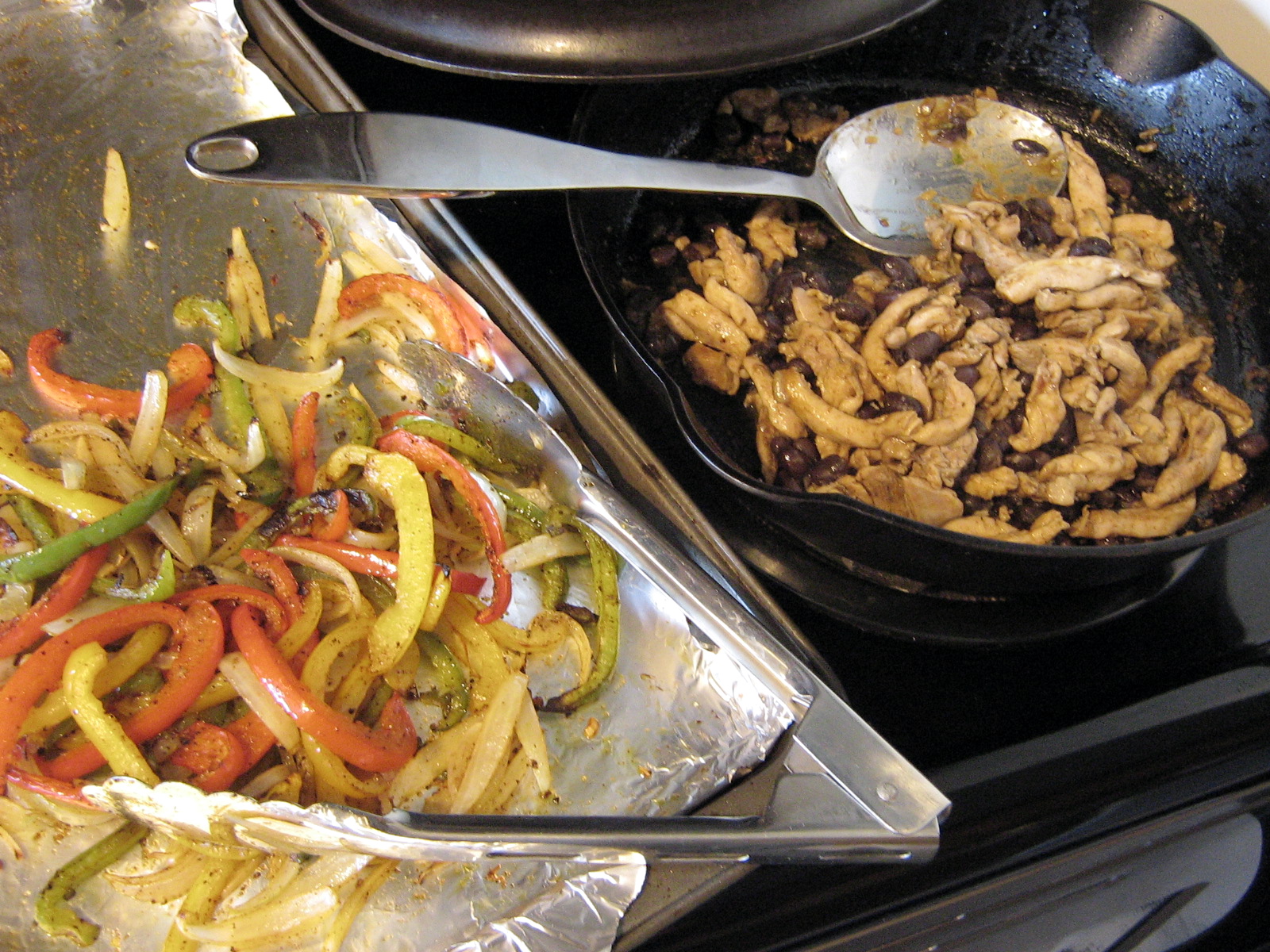 Wrap the lettuce around the filling and devour. A napkin is a good idea!