The power cord for my laptop is busted and I'm waiting for a replacement to be shipped, so I have been unable to update the blog… Also the batteries in my camera died and I've been too lazy to replace them… However, I got this fancy iPhone which lets me both take photos AND write (short) posts, so here's a teaser for what's to come once my computer is back up and running 🙂
First of all, this week I did a small trial run for the wedding cake I'm making. The overwhelming majority of people voted for the lemon cake with raspberry filling and cream cheese icing, so that's what I'm going with. There's going to be a whopper of a post about this one, but here's a picture in the meantime: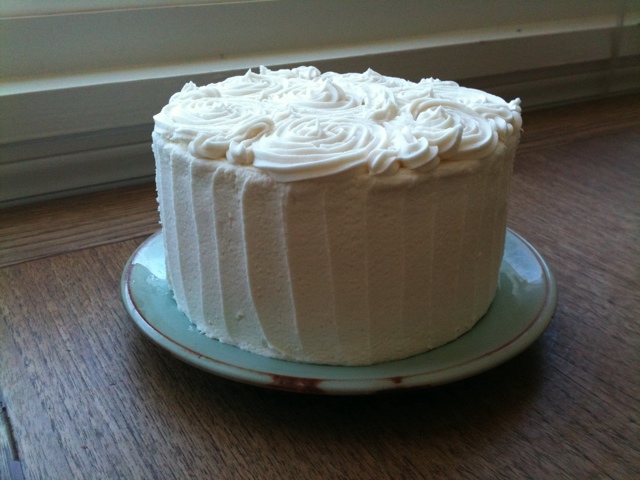 Also, today is my birthday, so I spent the day making myself a birthday cake – a Dobos Torte, to be precise. I first heard of Dobos Torte via the Daring Bakers and it was something I wanted to try, and then I saw this recipe on Smitten Kitchen (she made it for her own birthday) and it looked so good I knew I had to make it. A Dobos Torte consists of several layers of thin sponge cake spread with buttery, creamy, chocolatey frosting and topped with a caramel-sponge cake layer. I'm having some friends over for a birthday dinner tomorrow and I can't wait to try the cake!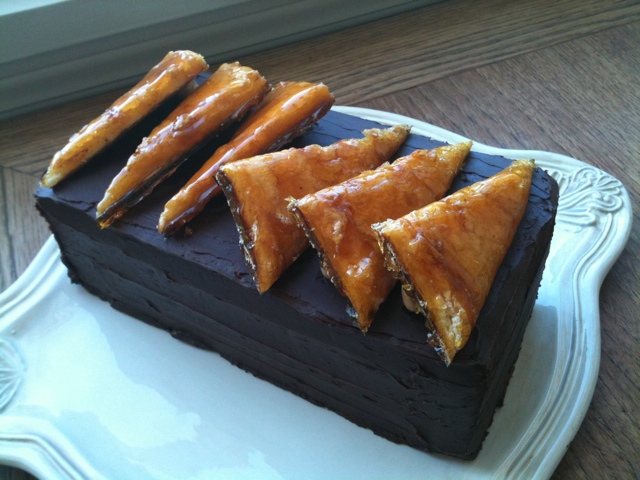 So that's two cakes in a week, which works out to a lot of cake. Stay tuned for the details 🙂