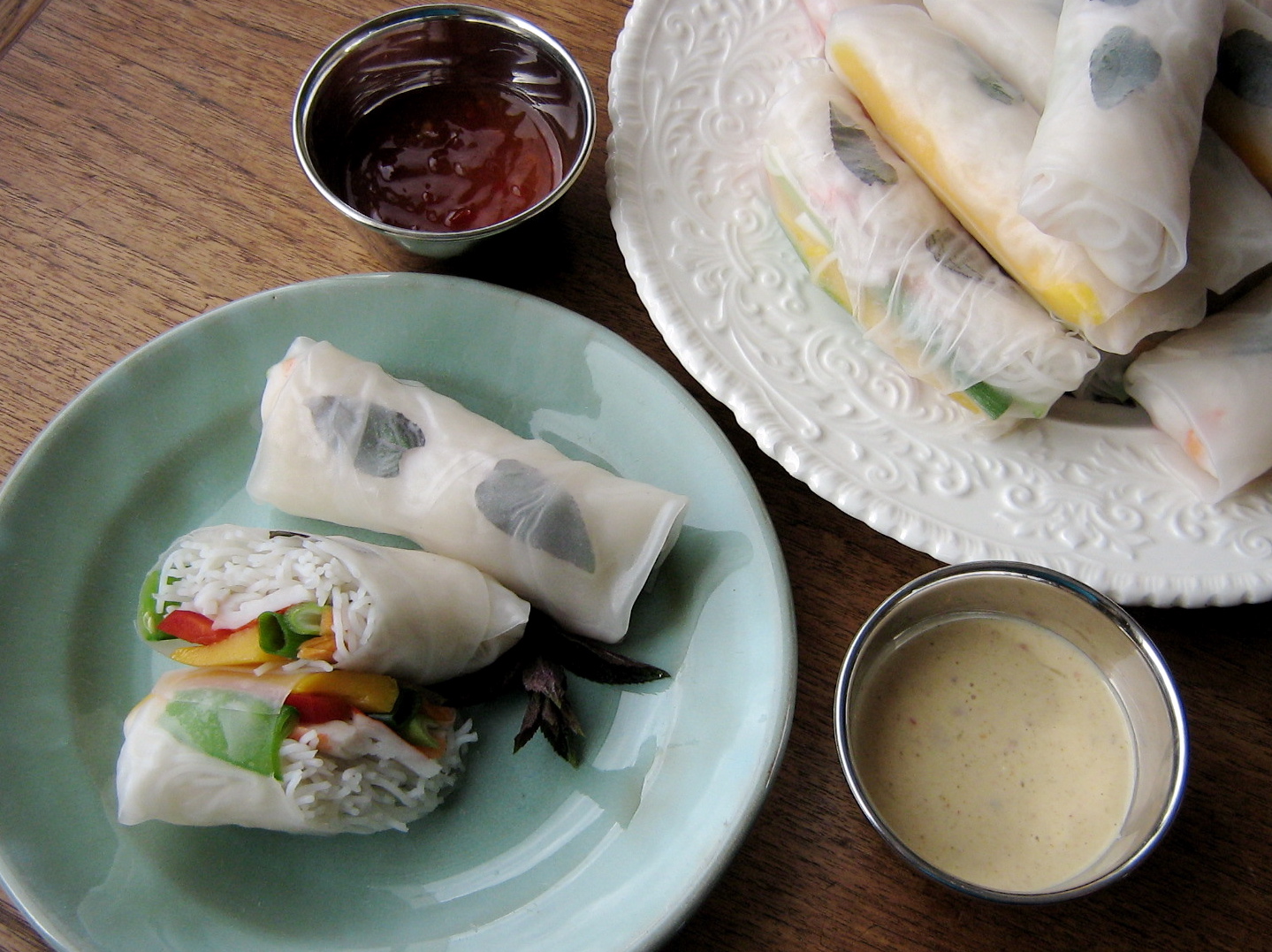 Salad rolls are one of my favorite things to eat in the summer: fresh vegetables, delicious peanut sauce, and eating with my hands. I made a big plate of these for dinner and Nate and I ate them all (well, there's one left). They are that good. If you're not going to scarf down an entire plate for dinner, they make a great appetizer or potluck food!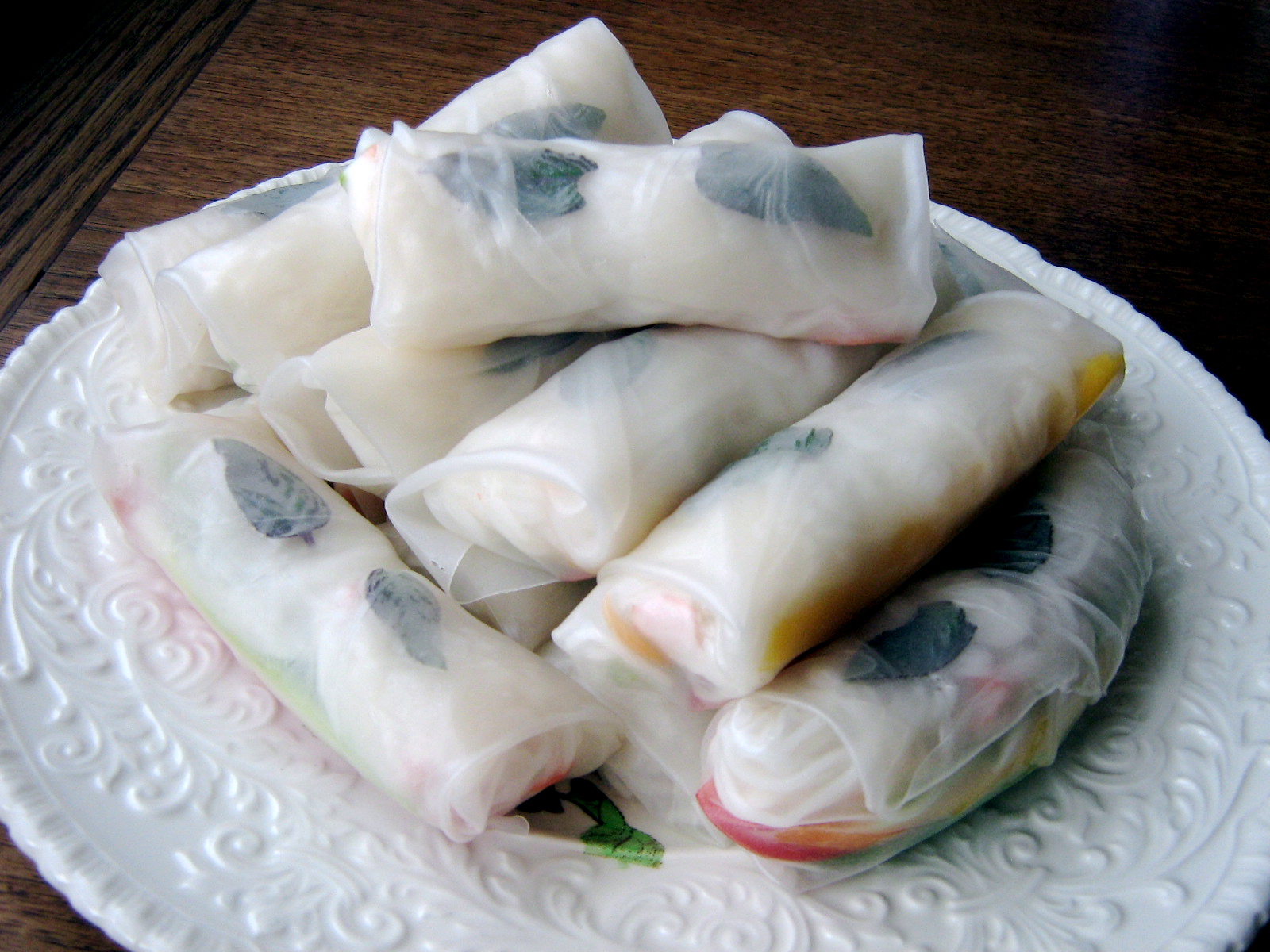 I used red pepper, mango, green onions, lightly steamed snow peas, shredded carrots, mint leaves, and imitation crab in these rolls, but you could put basically anything in them: steamed asparagus, bean sprouts, pea shoots, cucumber, avocado, lettuce, cilantro, basil leaves, cooked prawns, shrimp, or scallops, grilled chicken, pork, or beef (leftover steak would be delicious!)…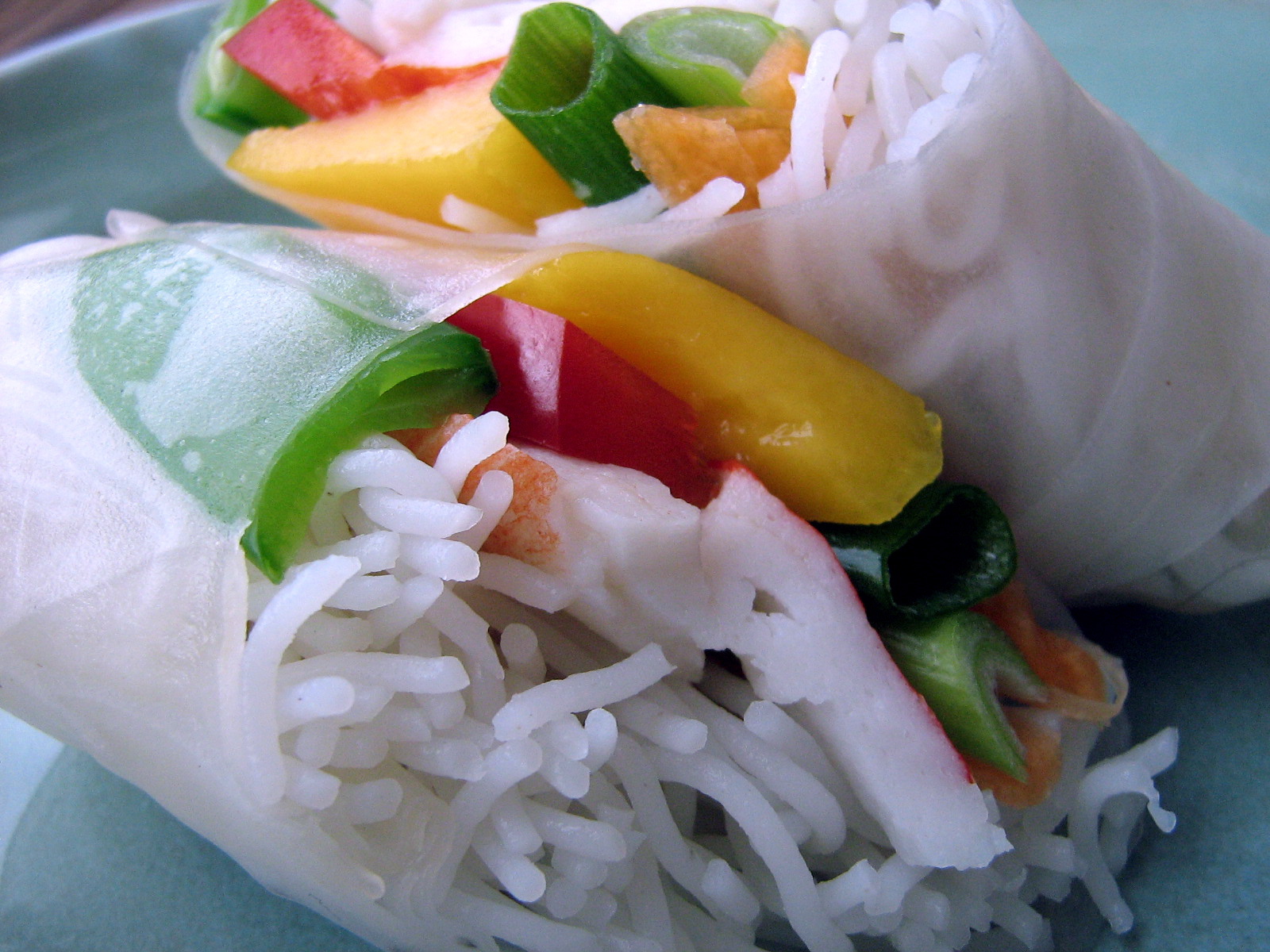 The only ingredients that are not up for interpretation are the rice noodles and rice paper wrappers. I always eat salad rolls with peanut sauce and sweet chili sauce, but again, totally up to your own preference. I've included my favorite peanut sauce recipe – I could eat this stuff by the bowlful.
Summer Salad Rolls
I used 4 oz of rice noodles, about 200 grams of imitation crab, and a good handful of each vegetable to make 13 3-inch rolls. If you're having trouble with the rice paper tearing while you roll, try using two sheets of rice paper for each roll.
You will need:
circular rice paper wrappers
thin rice noodles, soaked in hot water until al dente
vegetables and/or protein of your choice for the filling, shredded/chopped/sliced into roughly 3-inch lengths
mint/cilantro/basil leaves
Have the rice noodles and vegetables/protein all ready to go.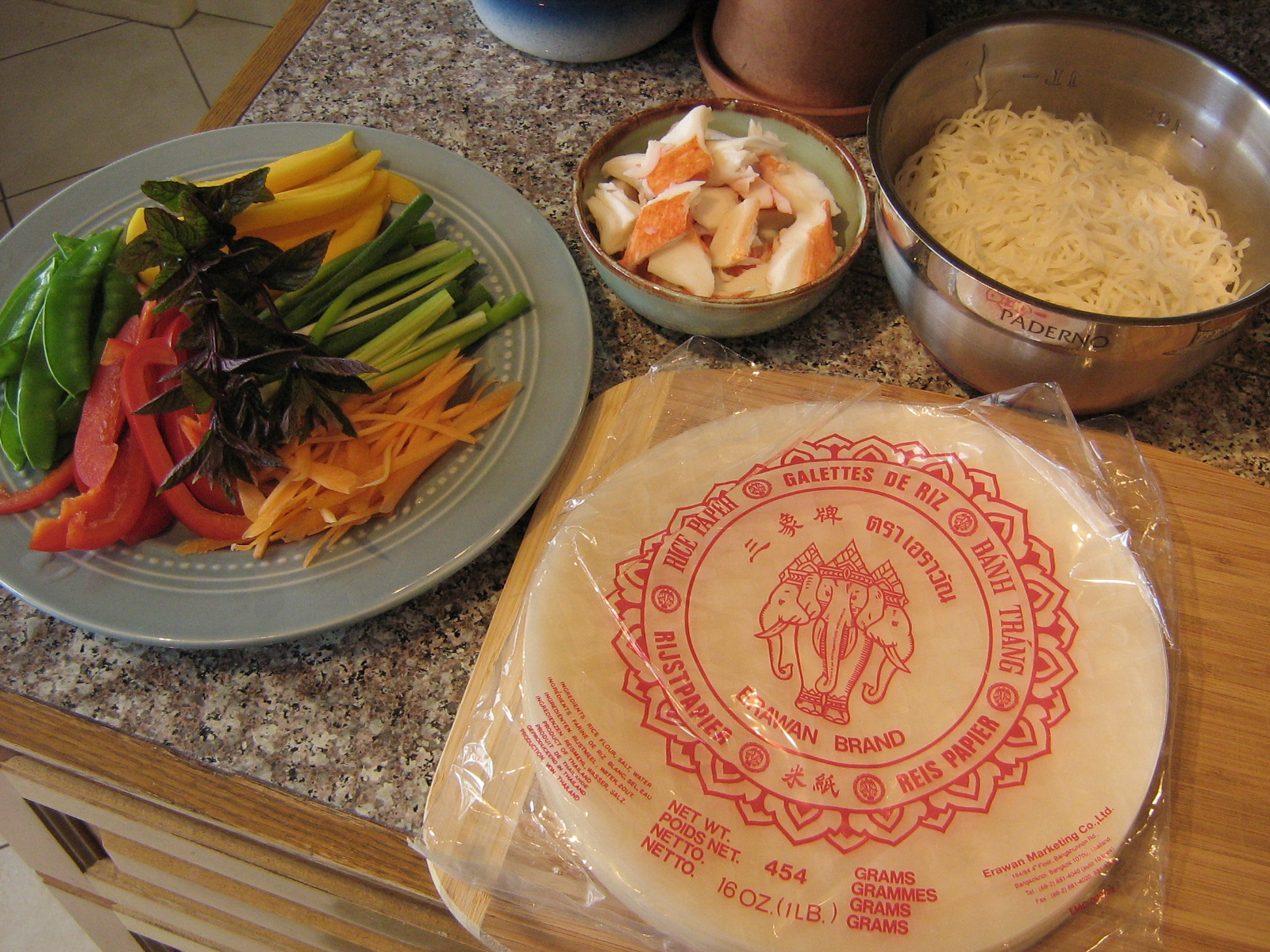 Fill a pie plate with a few inches of very hot water and submerge a rice paper wrapper in it to soften, about 5-10 seconds (add more hot water as needed when it becomes too cool to soften the rice paper).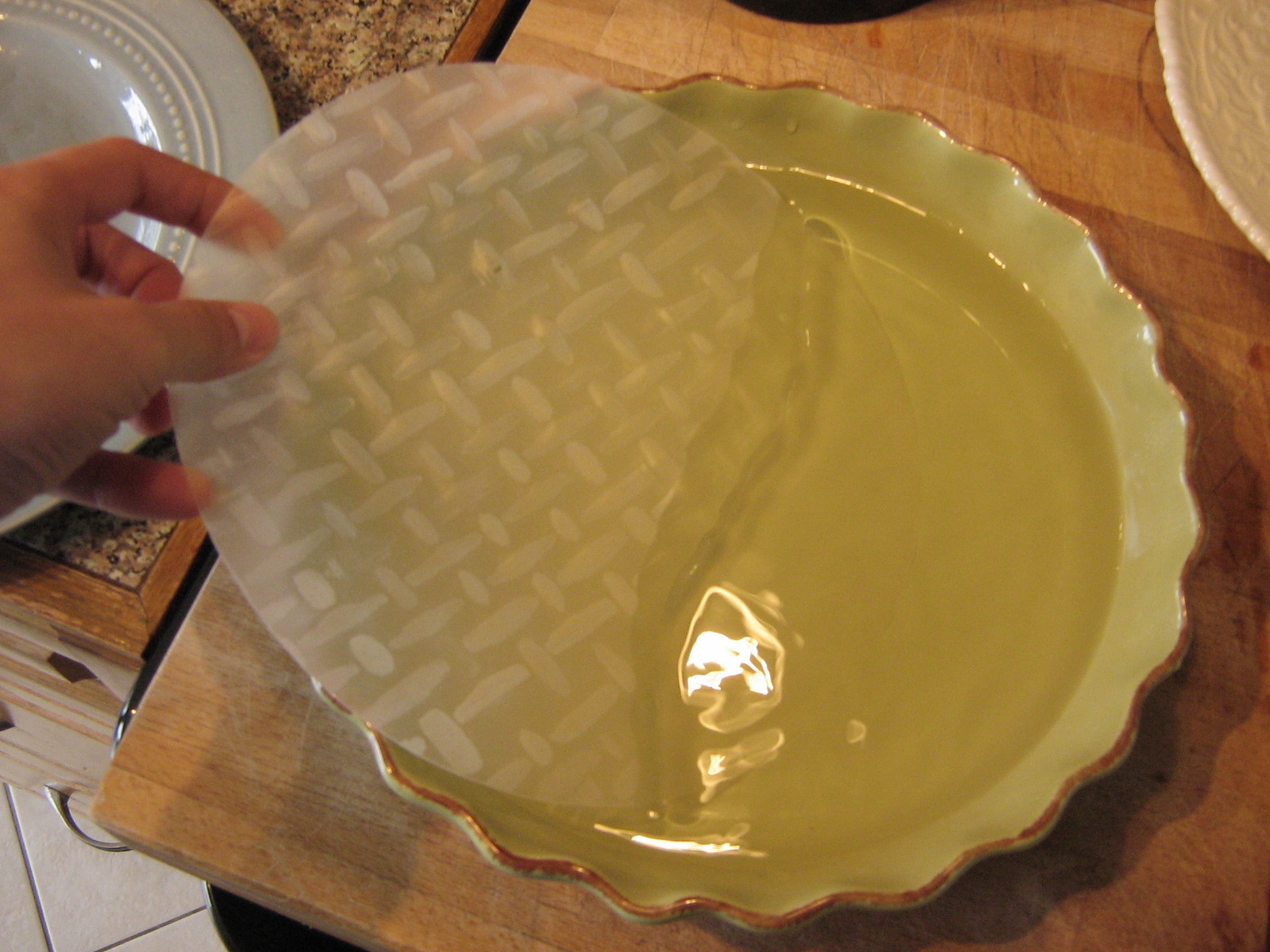 When the rice paper is pliable and transparent, remove it and spread it out on a plate.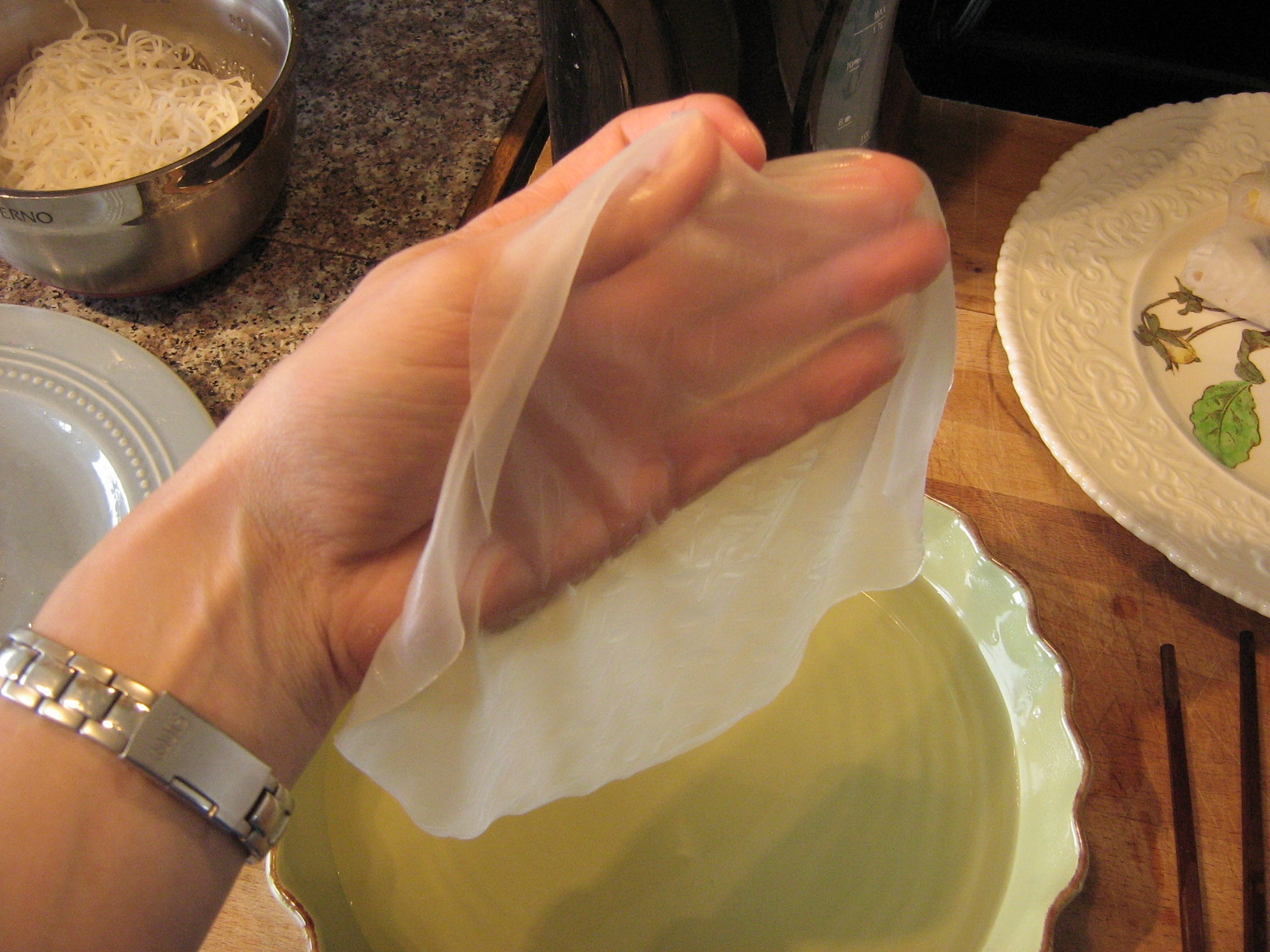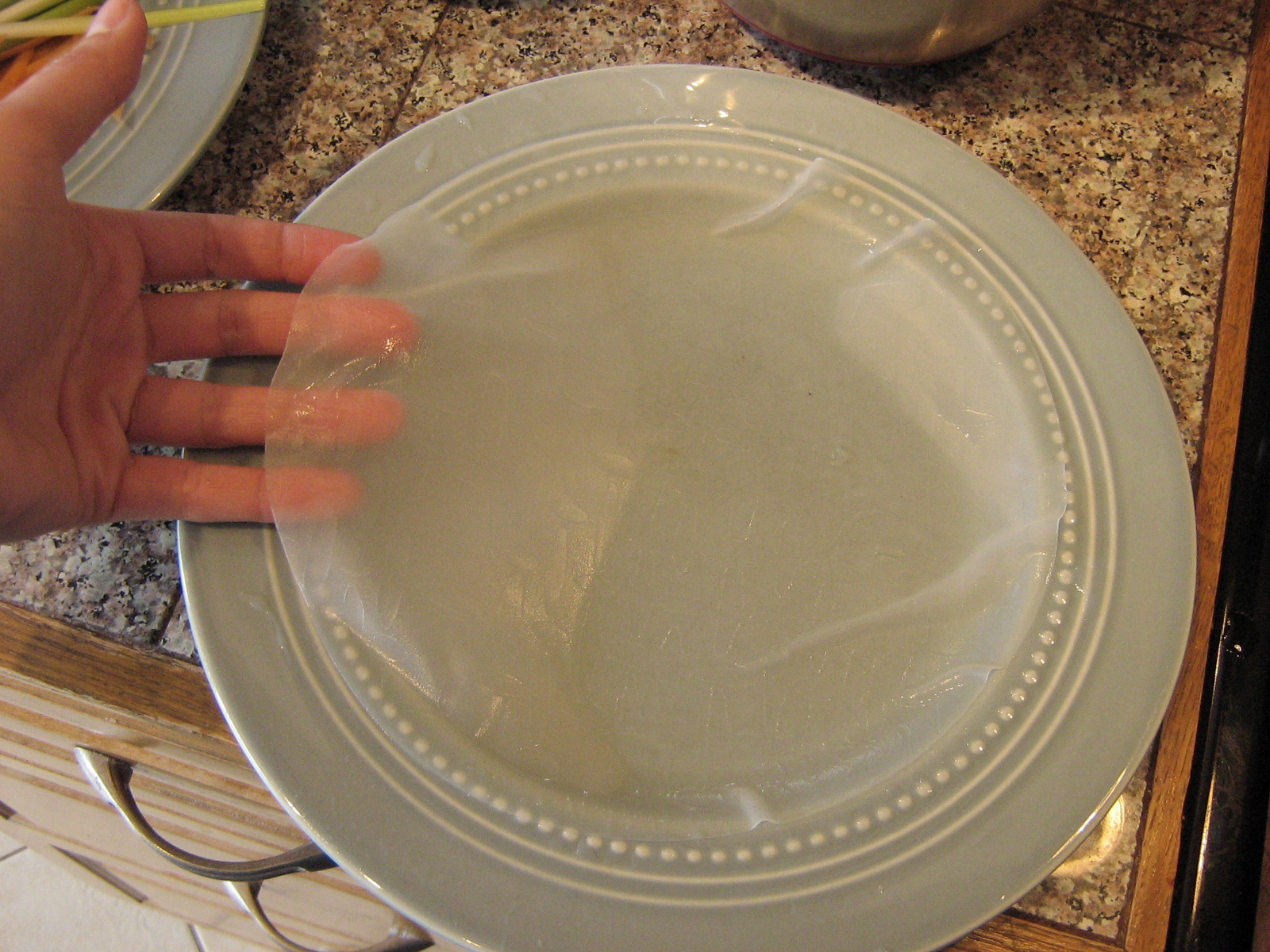 Place a small handful of rice noodles in a little pile along one edge of the wrapper and top it with the fillings you are using, minus the mint/cilantro/basil leaves.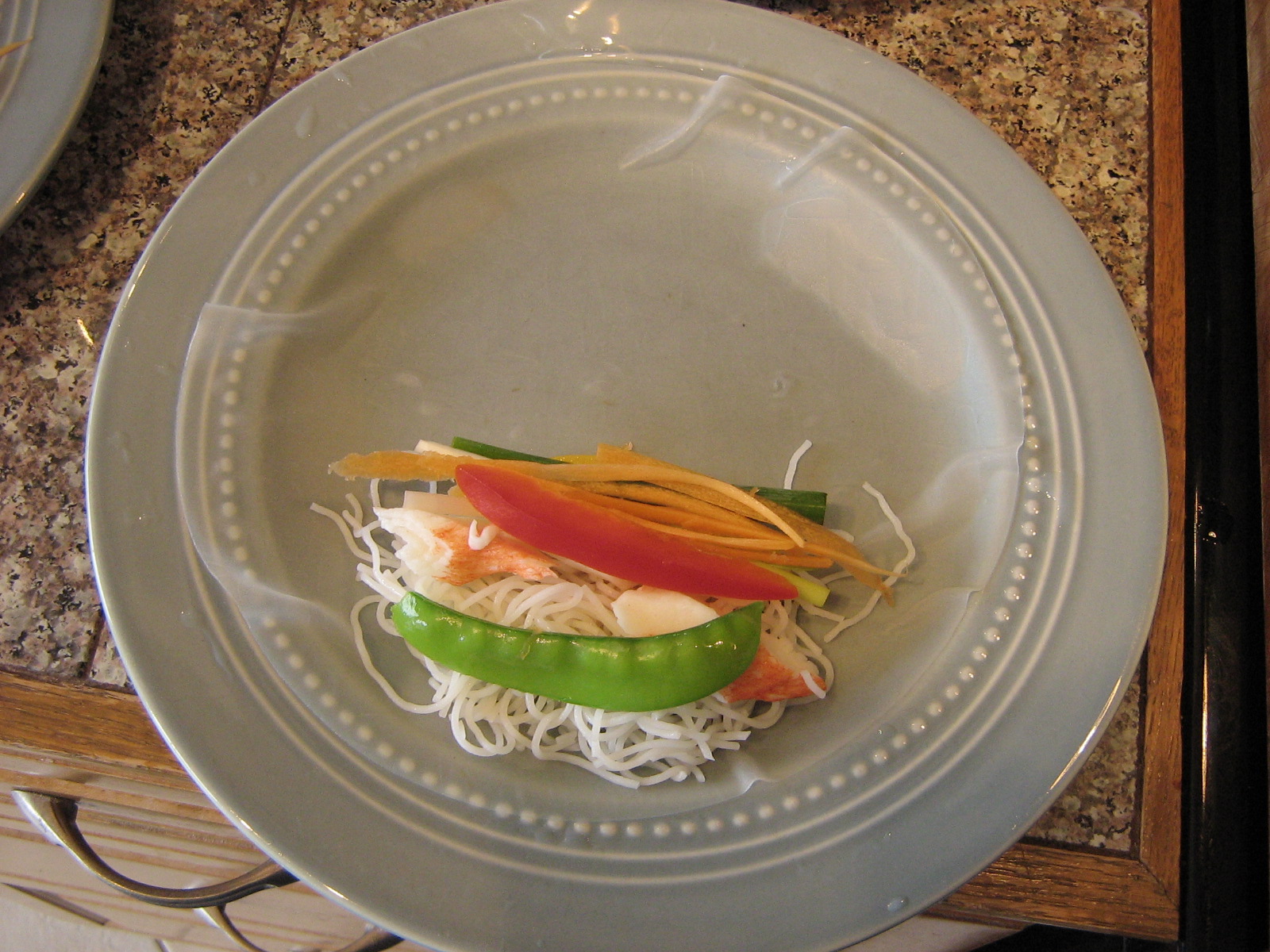 Start rolling the wrapper up tightly, then fold in each side.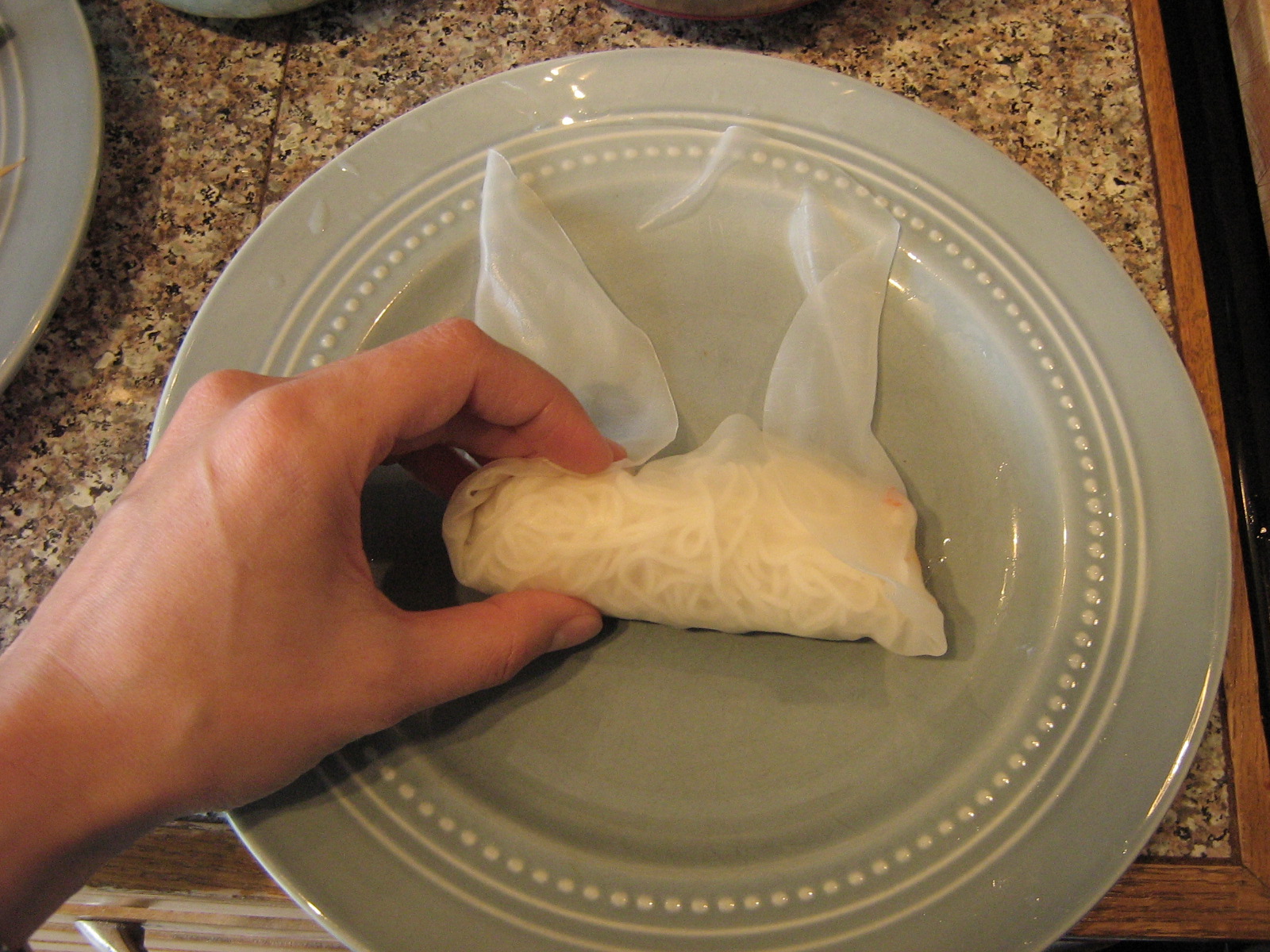 Place a few mint/cilantro/basil leaves on top, then roll it up completely, keeping it fairly snug and tight.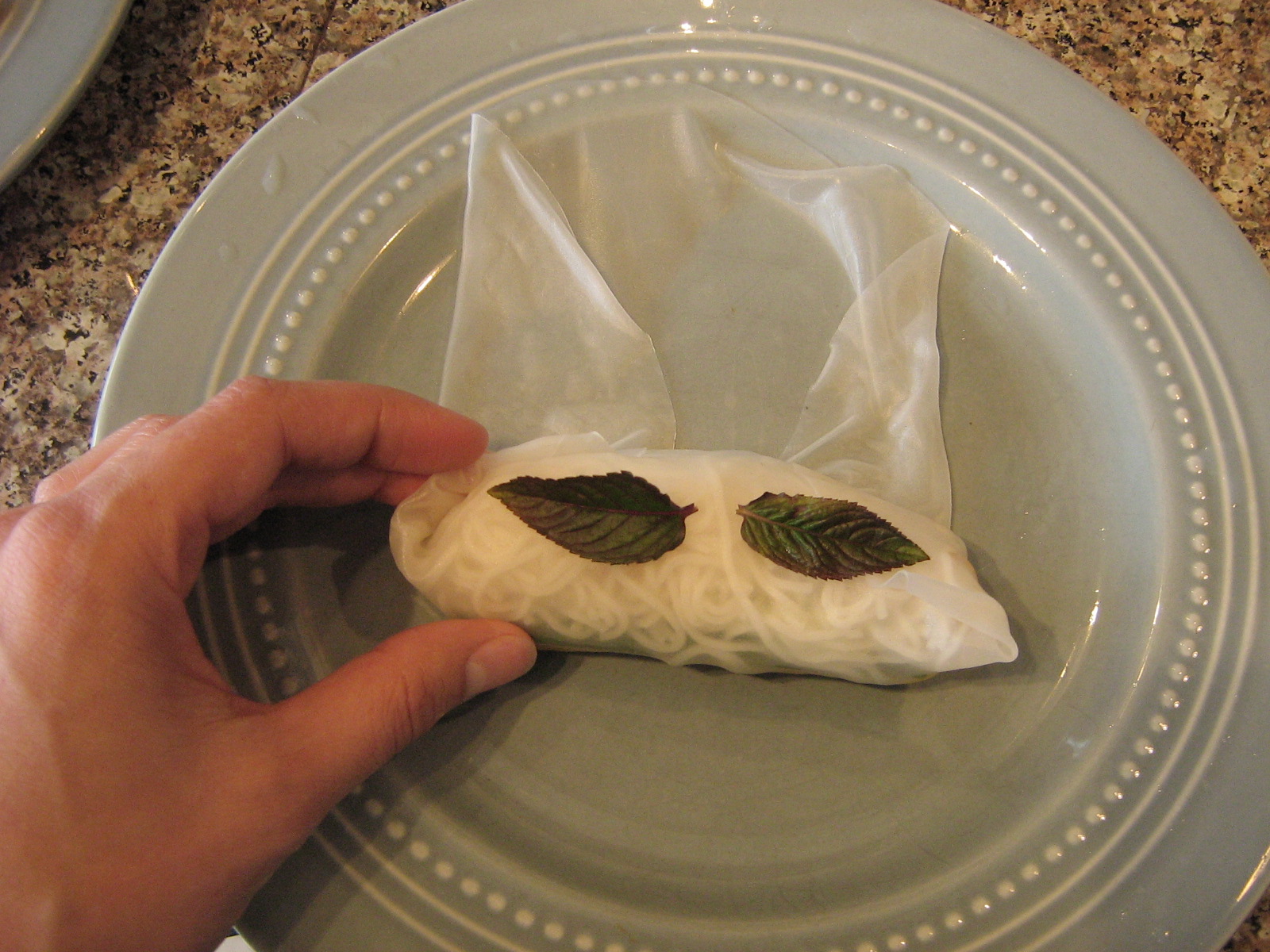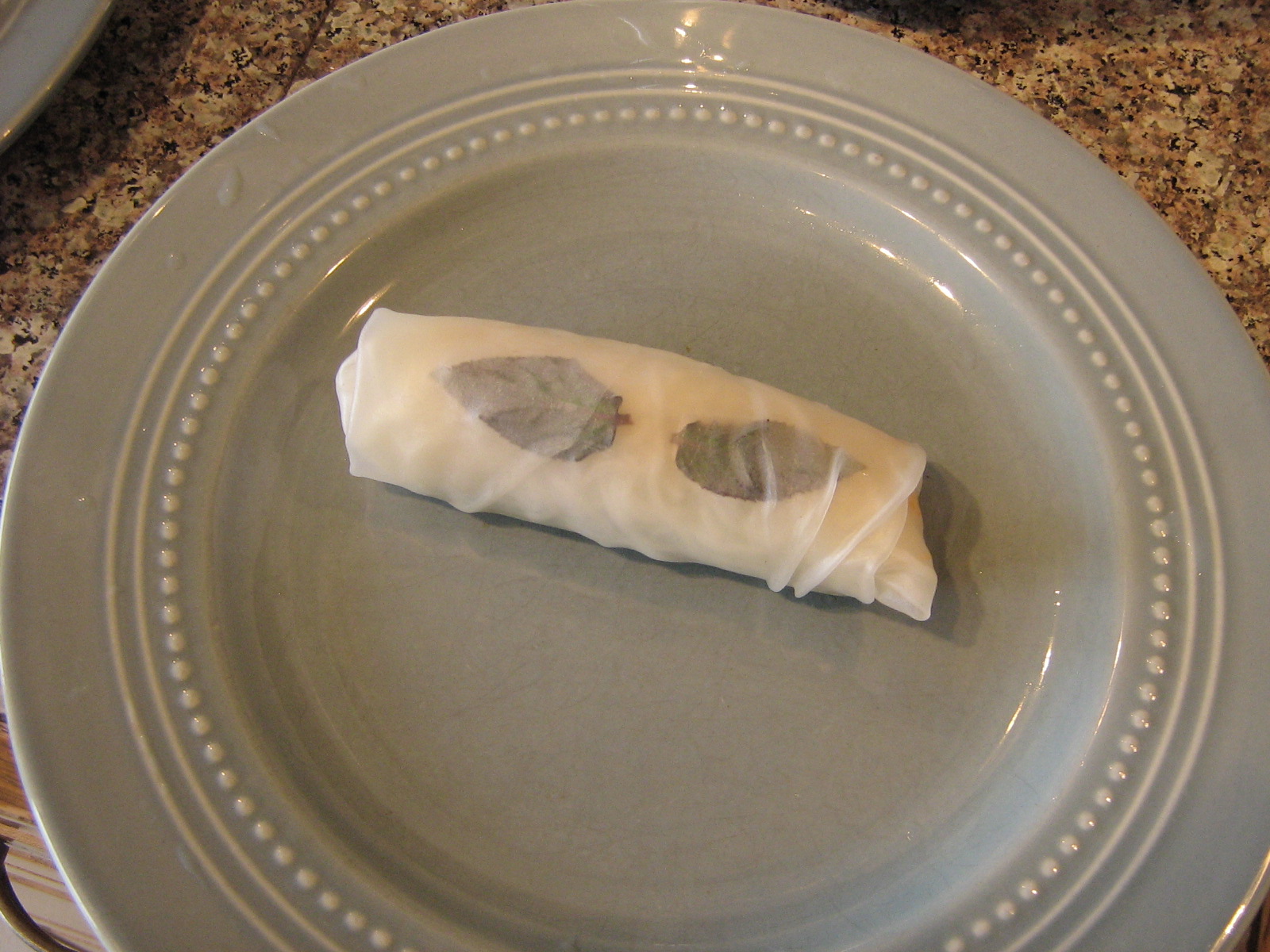 Place on a plate and continue until you run out of noodles or filling.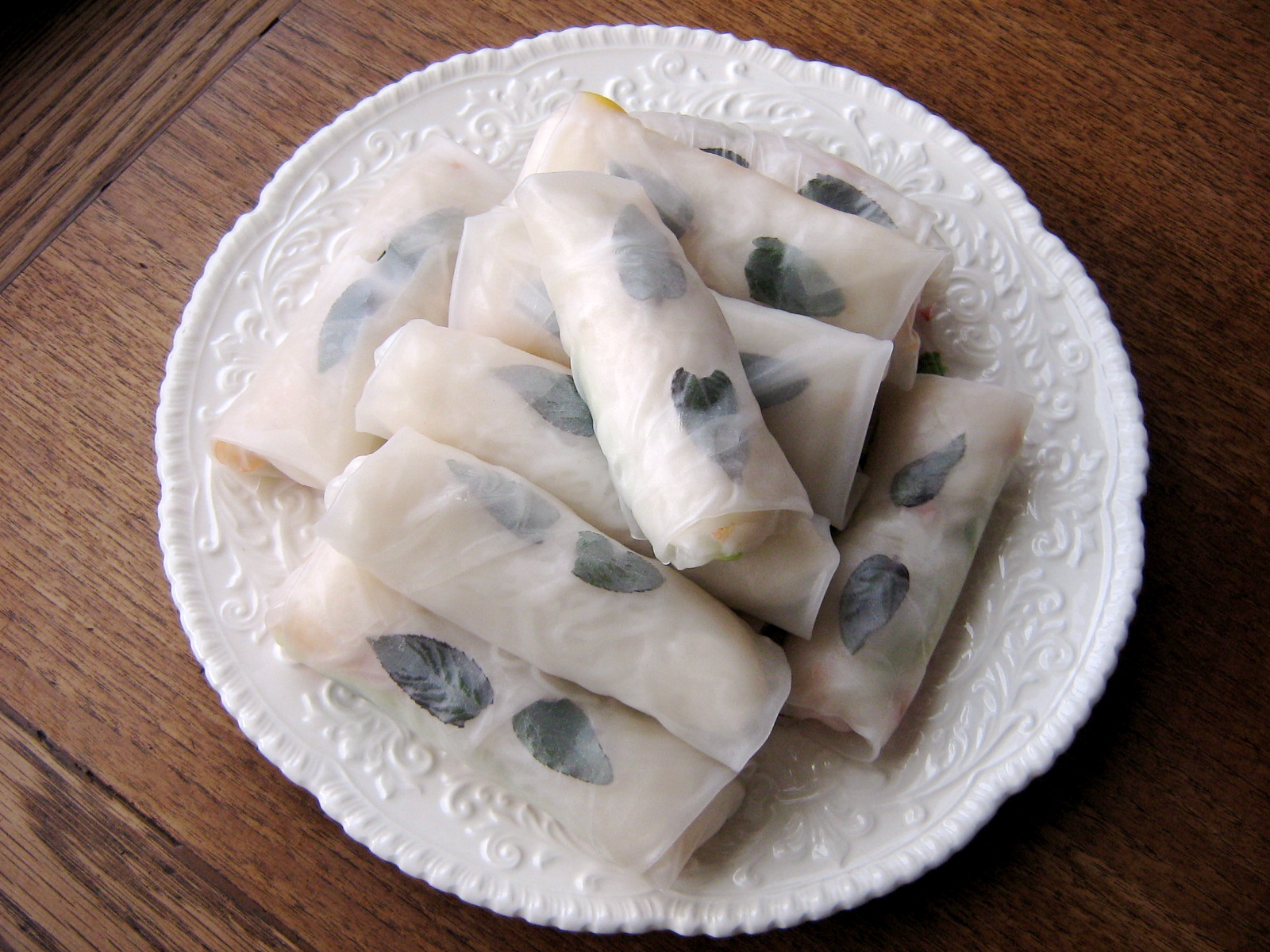 Eat immediately or cover tightly with plastic and refrigerate for up to a day (any longer and the rice paper starts to dry out). Serve with peanut sauce and sweet chili sauce for dipping.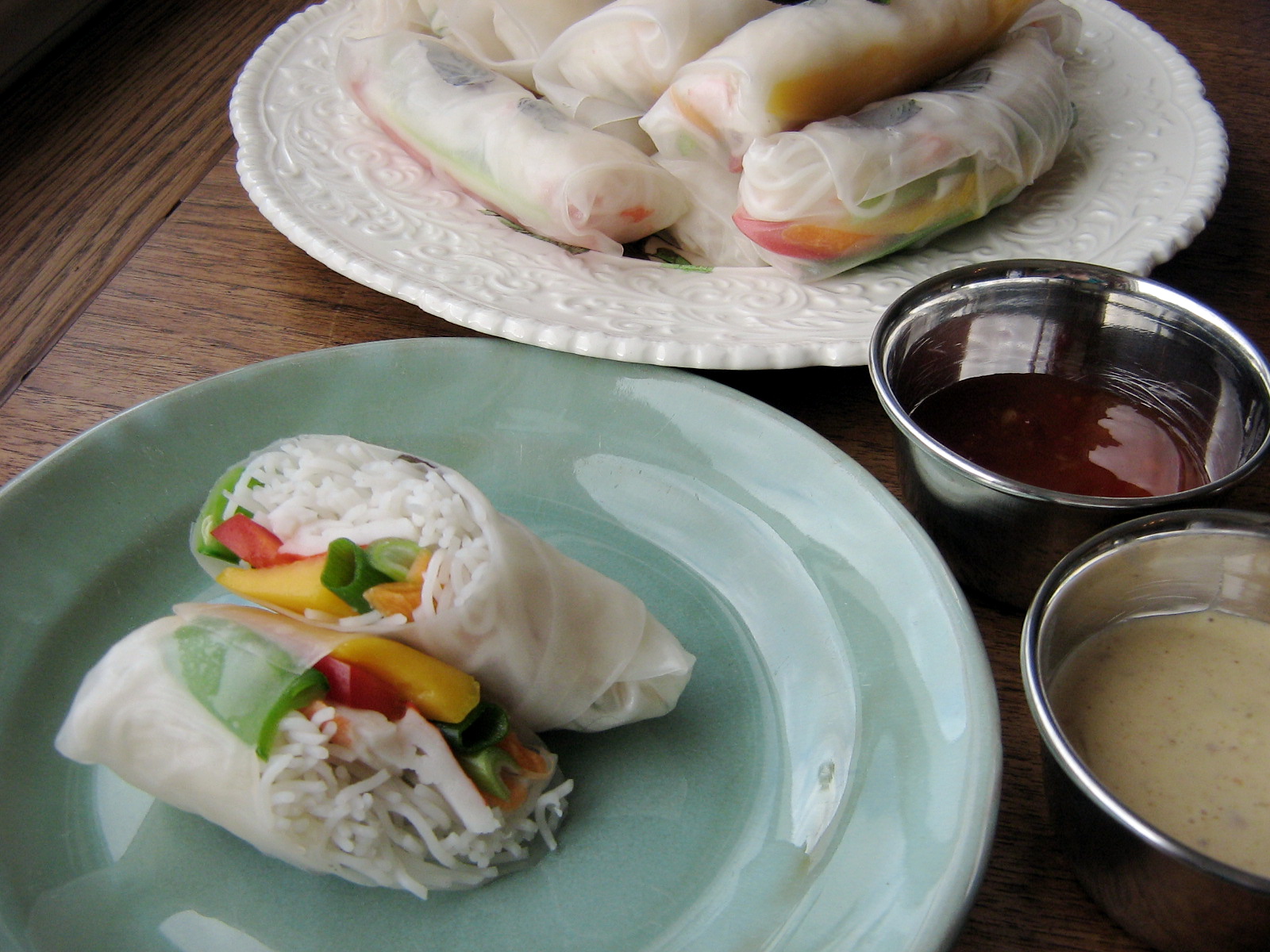 Easy Peanut Sauce
Mix together:
1/3 cup peanut butter
1/3 cup coconut milk
juice of 1 lemon
2-3 tbsp sweet chili sauce
Add ground cumin and curry powder to taste. Add more coconut milk to thin the sauce if needed. Refrigerate for an hour or so to let the flavours meld.