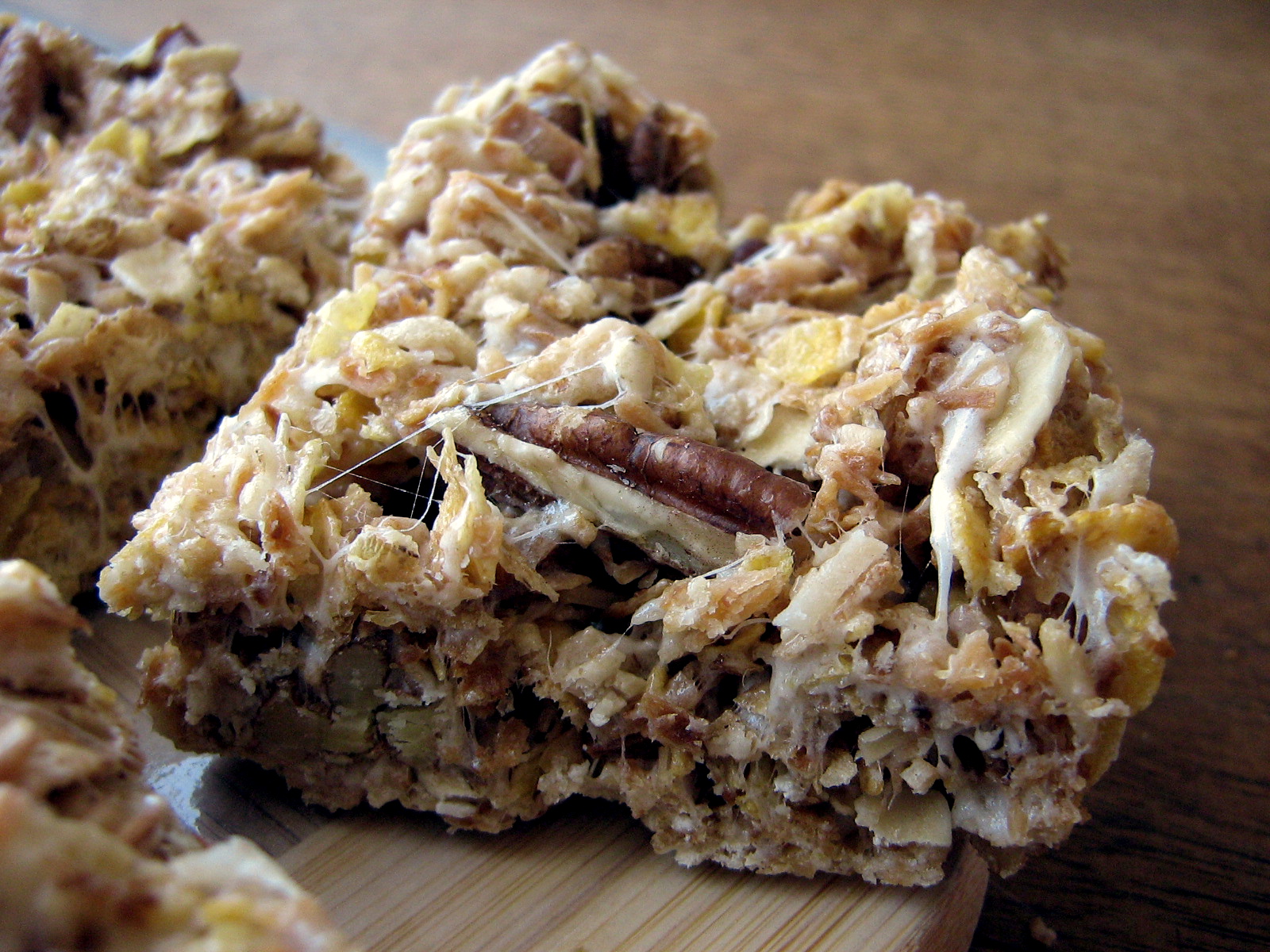 I was looking through my baking cupboard yesterday and realized I had all of the necessary ingredients for these bars on hand: leftovers from a massive bag of marshmallows from a class camping trip, shredded coconut from making granola, pecans, and cereal. This morning when I actually pulled everything out and started to measure, however, I discovered that I didn't have quite enough of anything. *Sigh*. By that point I was committed to making them, so half an hour and one trip to the store later, I *actually* had all of the necessary ingredients on hand and in the right amounts!
This recipe is courtesy of my trusted friend Martha, with a few tweaks by yours truly. They are essentially Rice Krispie Squares (cereal mixed with melted marshmallows and butter), however they are "churched-up" by the addition of toasted coconut and pecans. Originally the recipe called for cornflakes, but the first time I made them I used Kellog's Just Right cereal, which has corn flakes, puffed rice, and toasted oats. They turned out really well and I have never made them with anything else. I also added vanilla, because everything is better with vanilla, right? Especially marshmallows!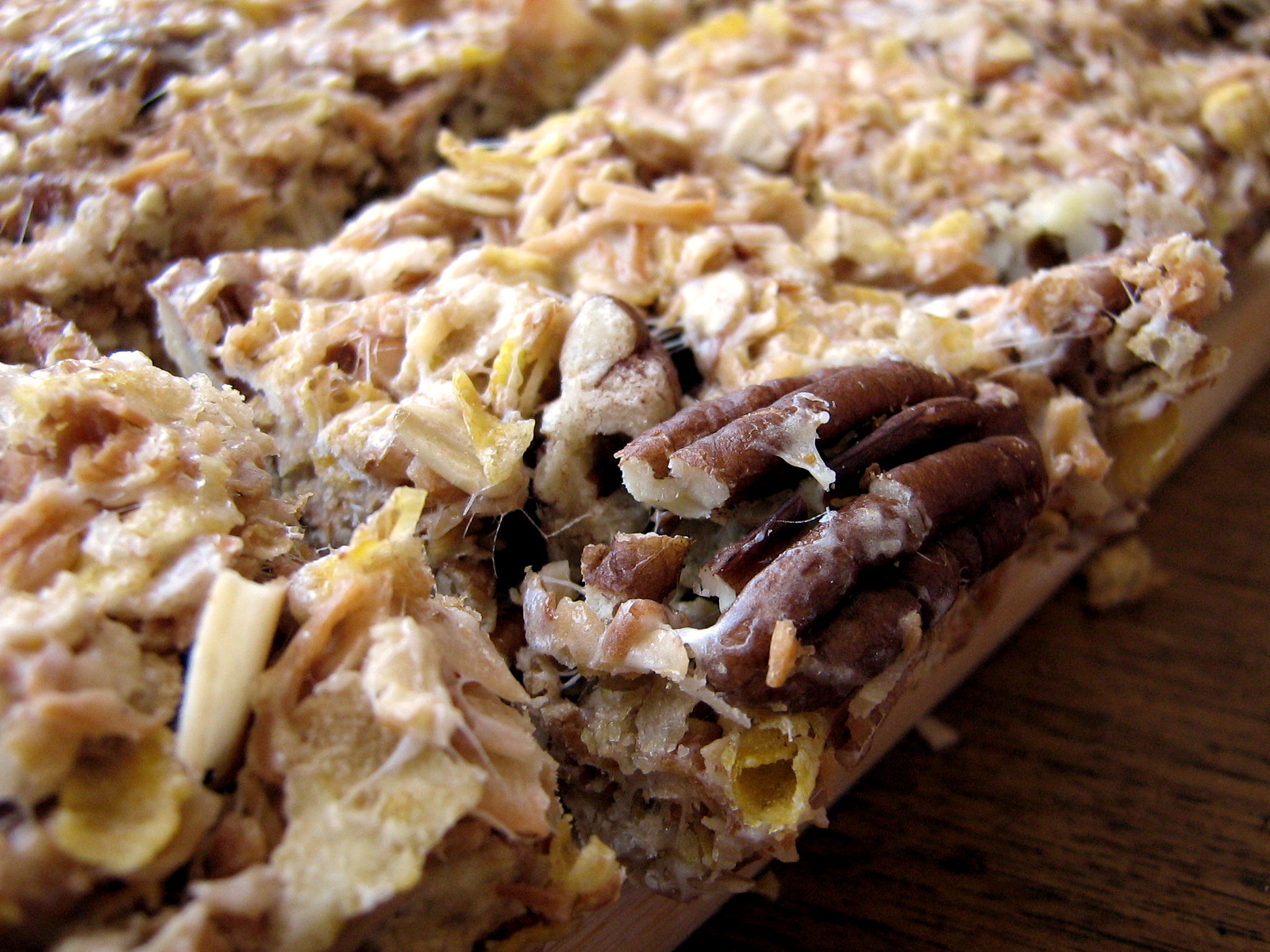 Coconut Pecan Marshmallow Cereal Bars
Adapted from Martha Stewart
Preheat oven to 300˚F. On a rimmed baking tray, spread:
1 1/2 cups pecan halves
1 x 200g package shredded unsweetened coconut (I used a combination of shredded and large flake coconut)

Place in the oven and toast until golden brown and fragrant, stirring a few times (about 10-15 minutes). (Martha recommends keeping the coconut and pecans separate on the baking sheet, but I'm not sure of the reason for this. Mixing them together seems to work just fine!)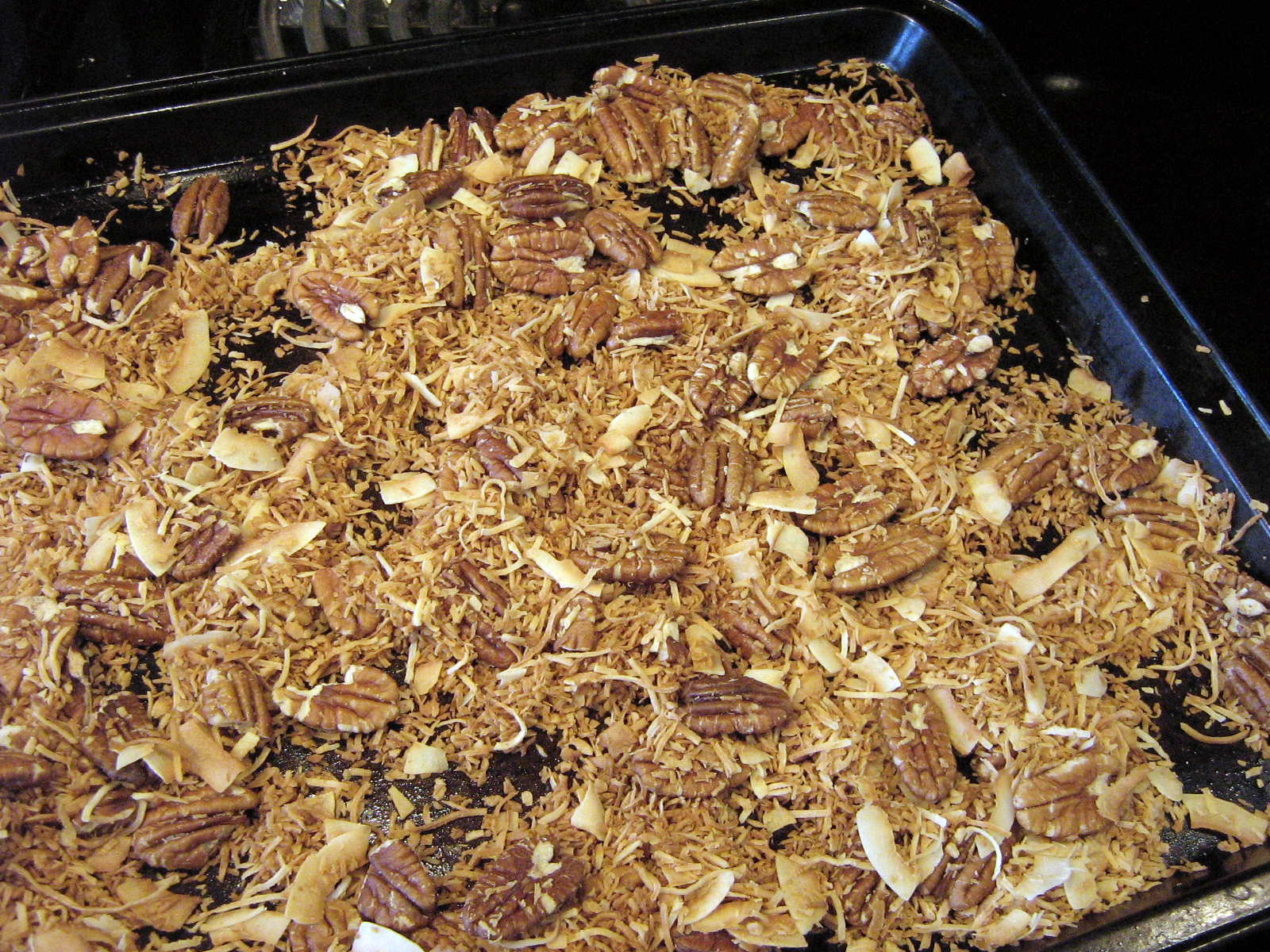 Spray or grease a 9″ x 12″ baking pan, then line with waxed paper and spray/grease the paper.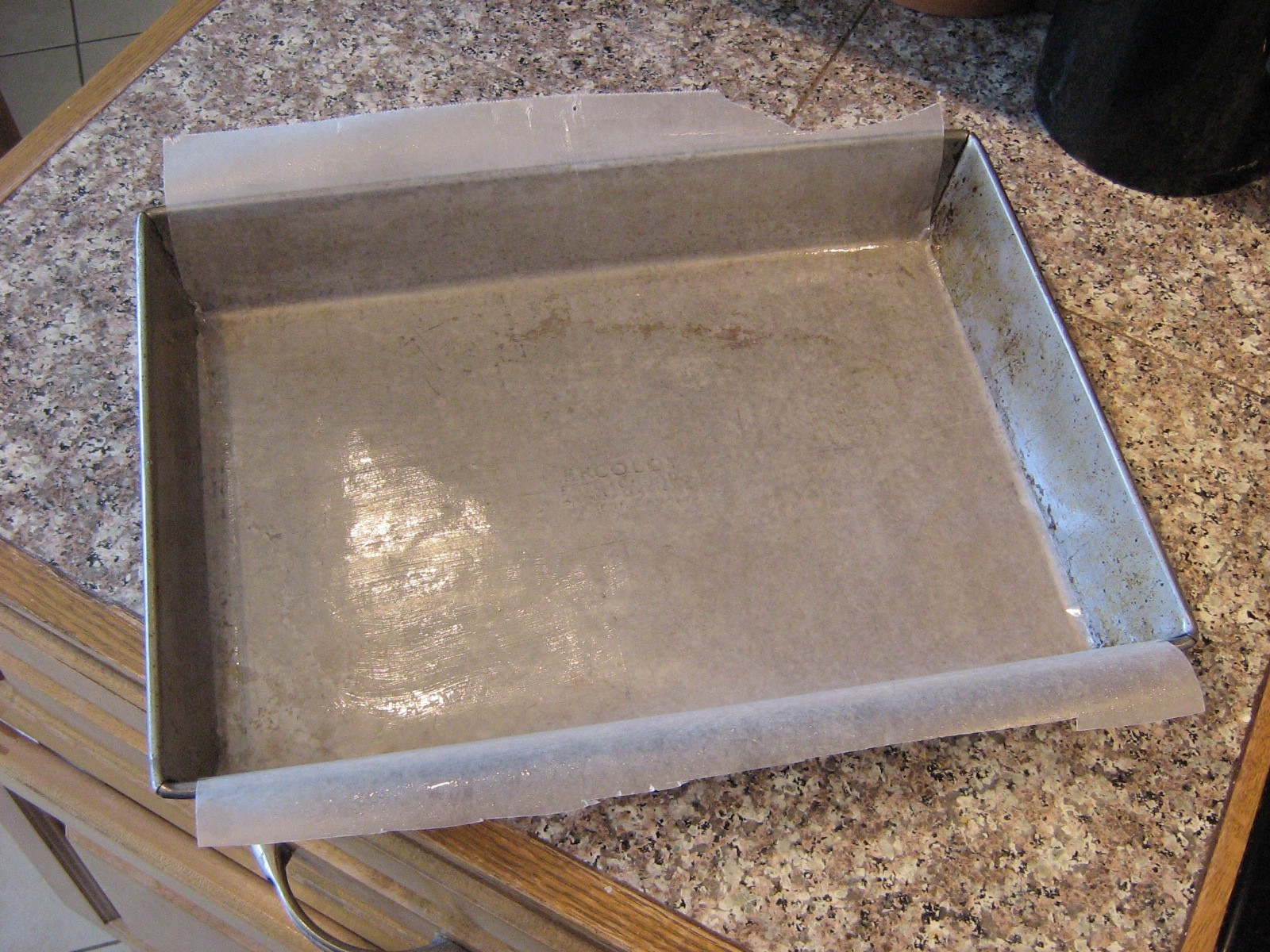 In a large pot (nonstick if you have it!) over low heat, melt together:
1 x 250 g package marshmallows
4 tbsp butter
Heat and stir until the marshmallows are melted and smooth – this will take a while and they will go through different stages of weird/gloopy/lumpy until they are finally melted. Don't be tempted to turn up the heat – you just want to melt them, not cook them, otherwise the marshmallows will get too hot and harden before you can mix in the rest of the ingredients.
Remove from the heat. Stir in a splash of vanilla, then stir in the toasted coconut and pecans and 4 cups Just Right cereal (or your favorite cereal flakes). It might seem like there is not enough marshmallow to incorporate everything, but just put some muscle into it and you'll be fine.
Scrape the mixture into the prepared pan and press it down lightly. The easiest way to do this is to use your hands (grease them first!).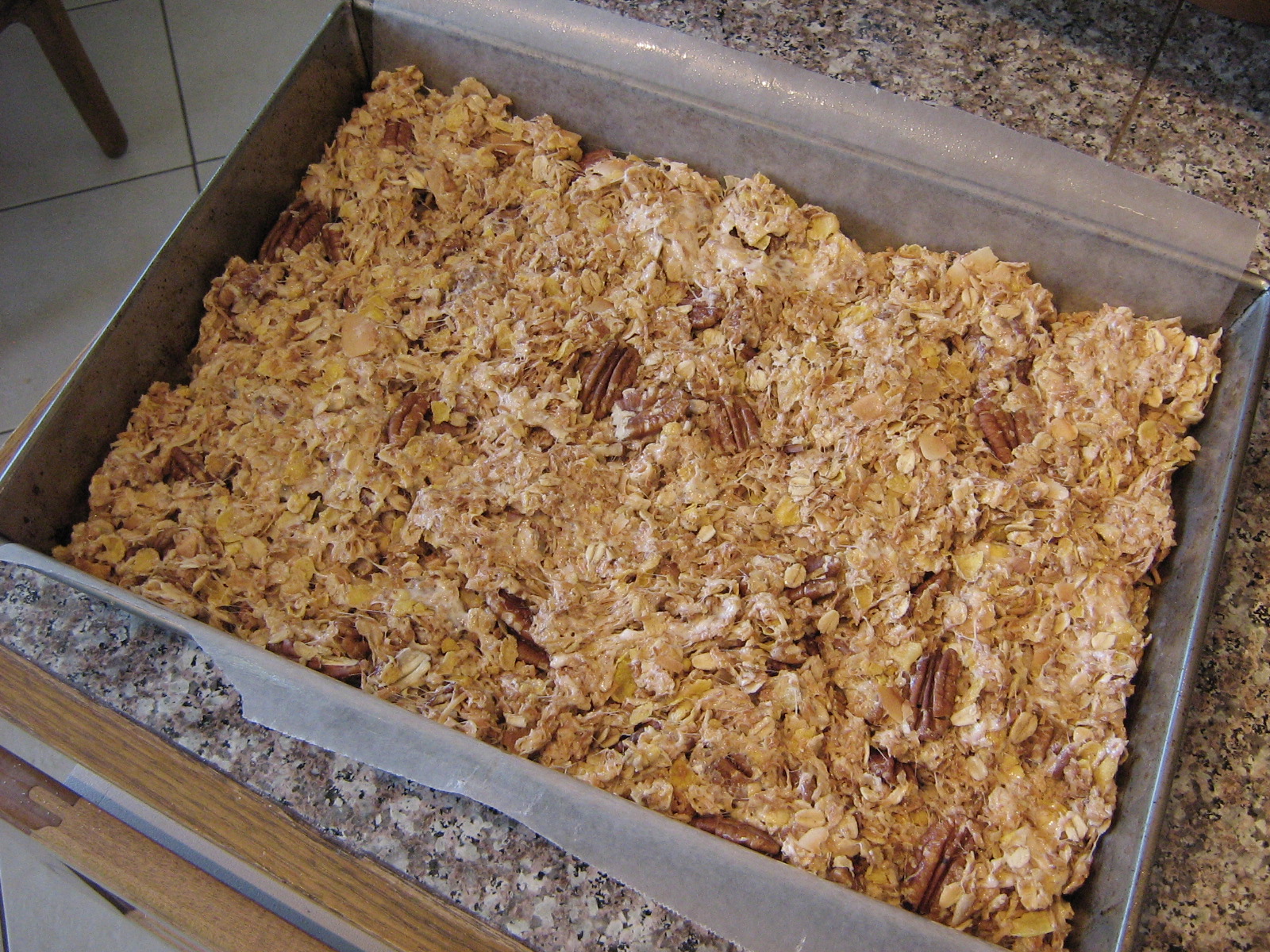 Let the bars sit for a few hours to cool and firm up, then use the wax paper overhang to lift them out of the pan, cut into squares, and enjoy 🙂