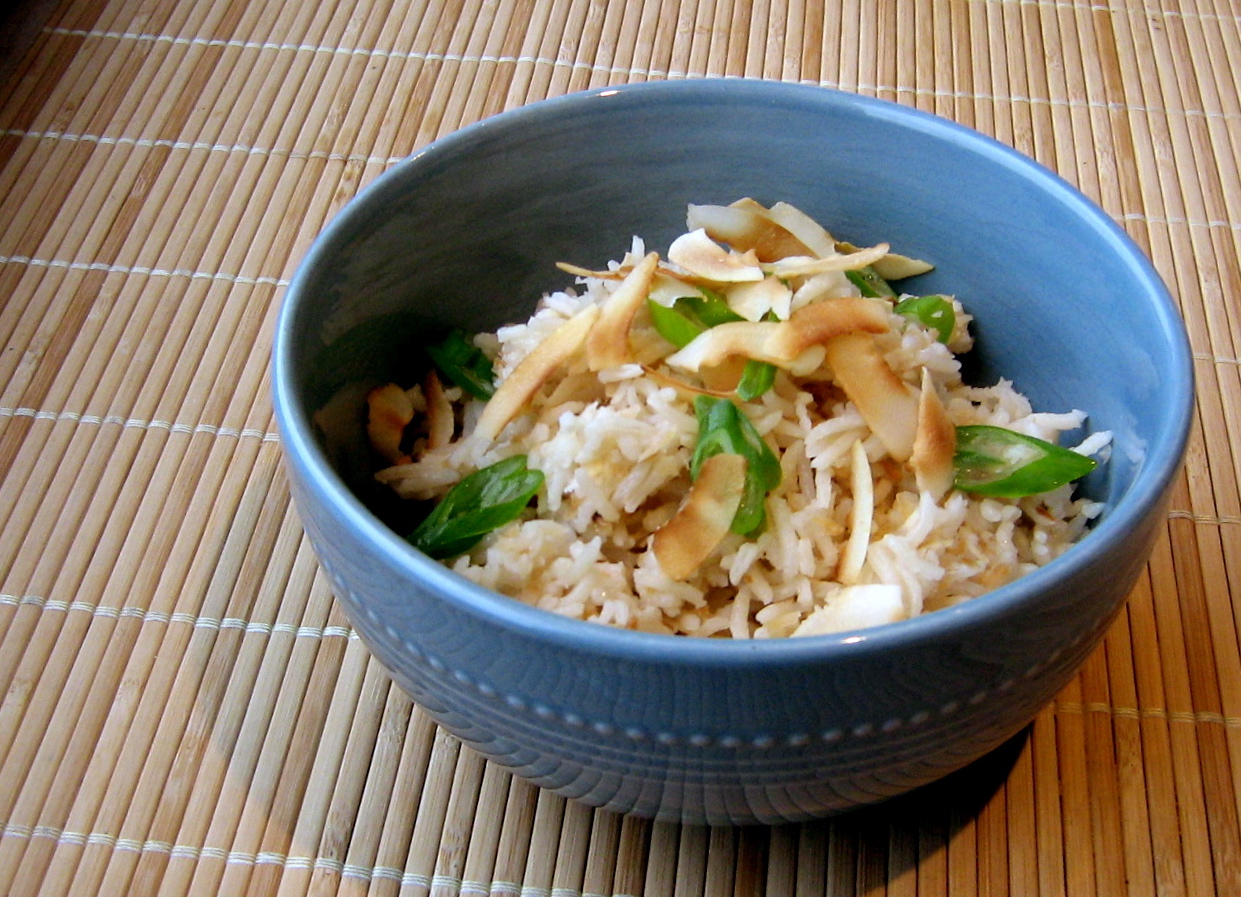 About 5 years ago, I had a meal at a restaurant in California that served up a mean coconut rice. It was creamy and delicious and delicately flavoured, and this is my attempt to duplicate it. Admittedly, I can't remember with great certainty exactly what the rice at that restaurant tasted like, so I don't really have anything to compare to, but this tastes pretty good and is super easy to make. I add a touch of brown sugar and a drop of vanilla for a little extra perfume and flavour, and if you want to get fancy, you can stir in some toasted coconut after cooking. This is great served with stirfries or curries, and is especially good beside meat grilled with sweet chili sauce.
Just be careful not to let the rice and coconut milk boil over, or your stove will look like this: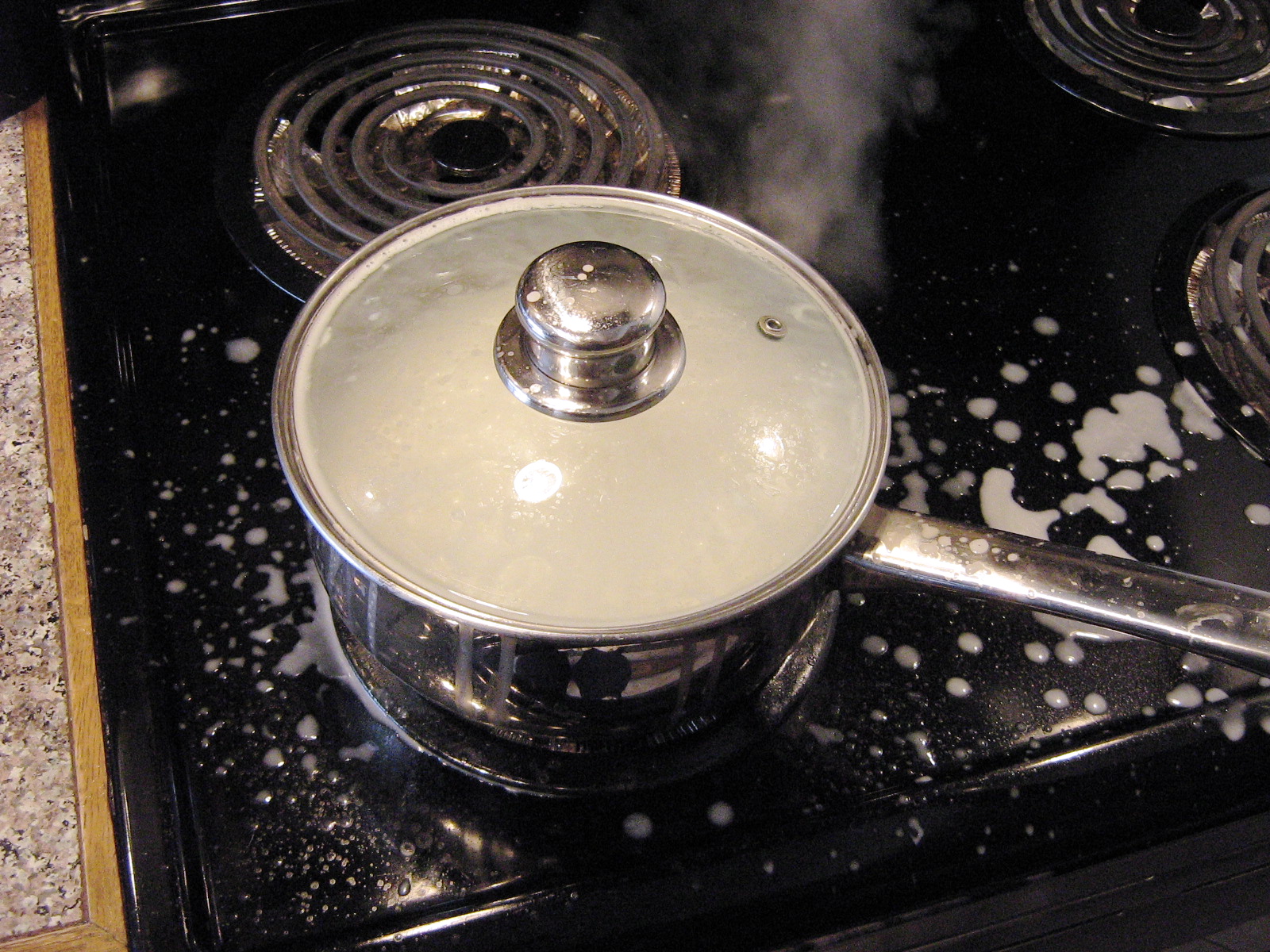 Vanilla-Scented Coconut Rice
1 cup rice (I prefer Basmati)
1 400 ml/14 fluid oz can coconut milk (lower fat content is fine)
scant 1/4 cup water (or enough water to make 2 cups when combined with the coconut milk)
1/2 tsp brown sugar
1/2 tsp vanilla extract
Combine the above in a medium-sized pot with a tight-fitting lid. Bring to a boil over high heat, then immediately lower the heat to the lowest setting. Let simmer for about 20 minutes, until the liquid is absorbed and the rice is tender. If desired, stir in a few tablespoons of toasted shredded coconut before serving.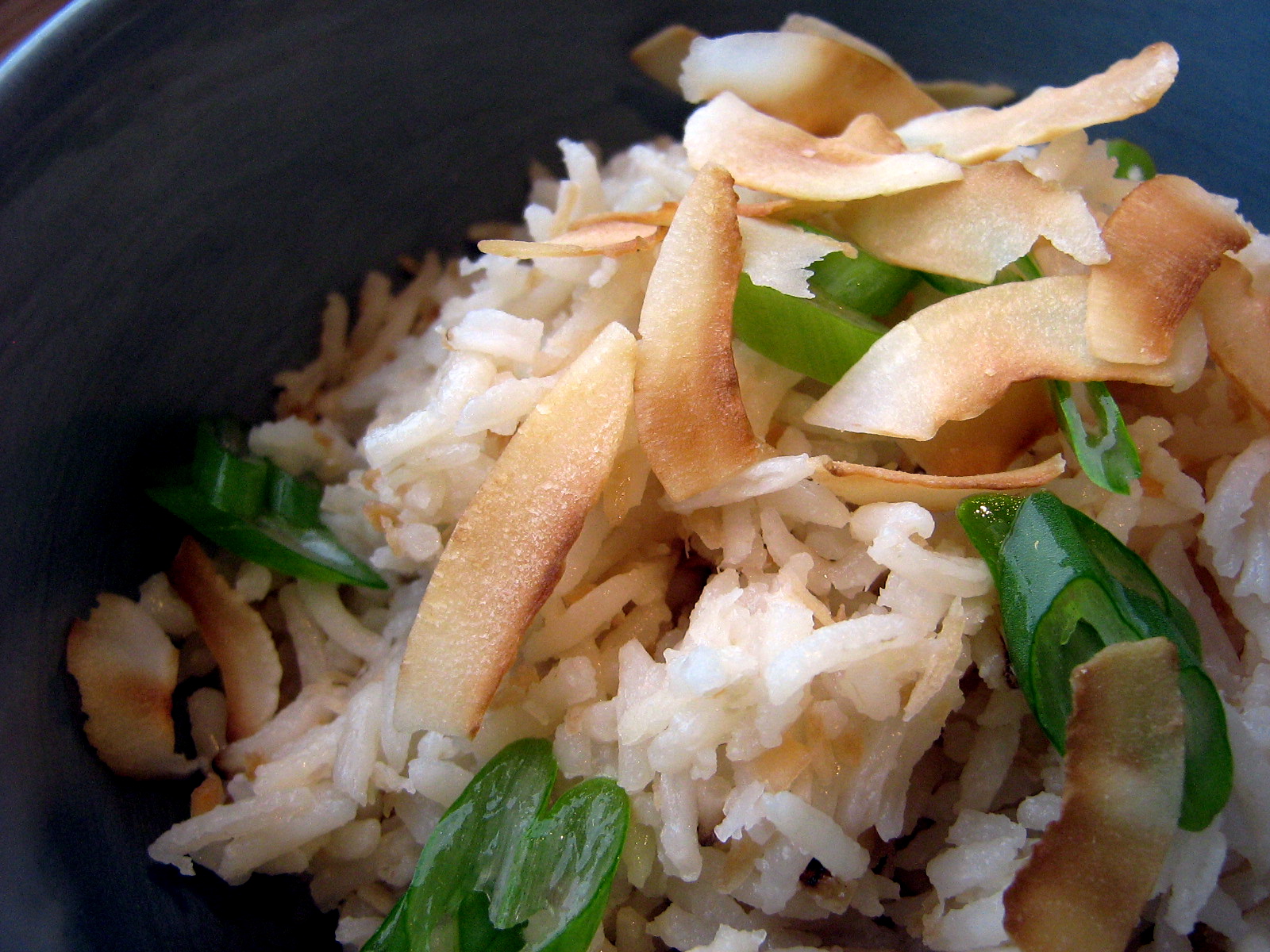 Leftovers? Stir some dried fruit (apricots are good) into the rice, add some milk, and warm it up. Sprinkle with a bit of brown sugar and some more toasted coconut. Dessert!