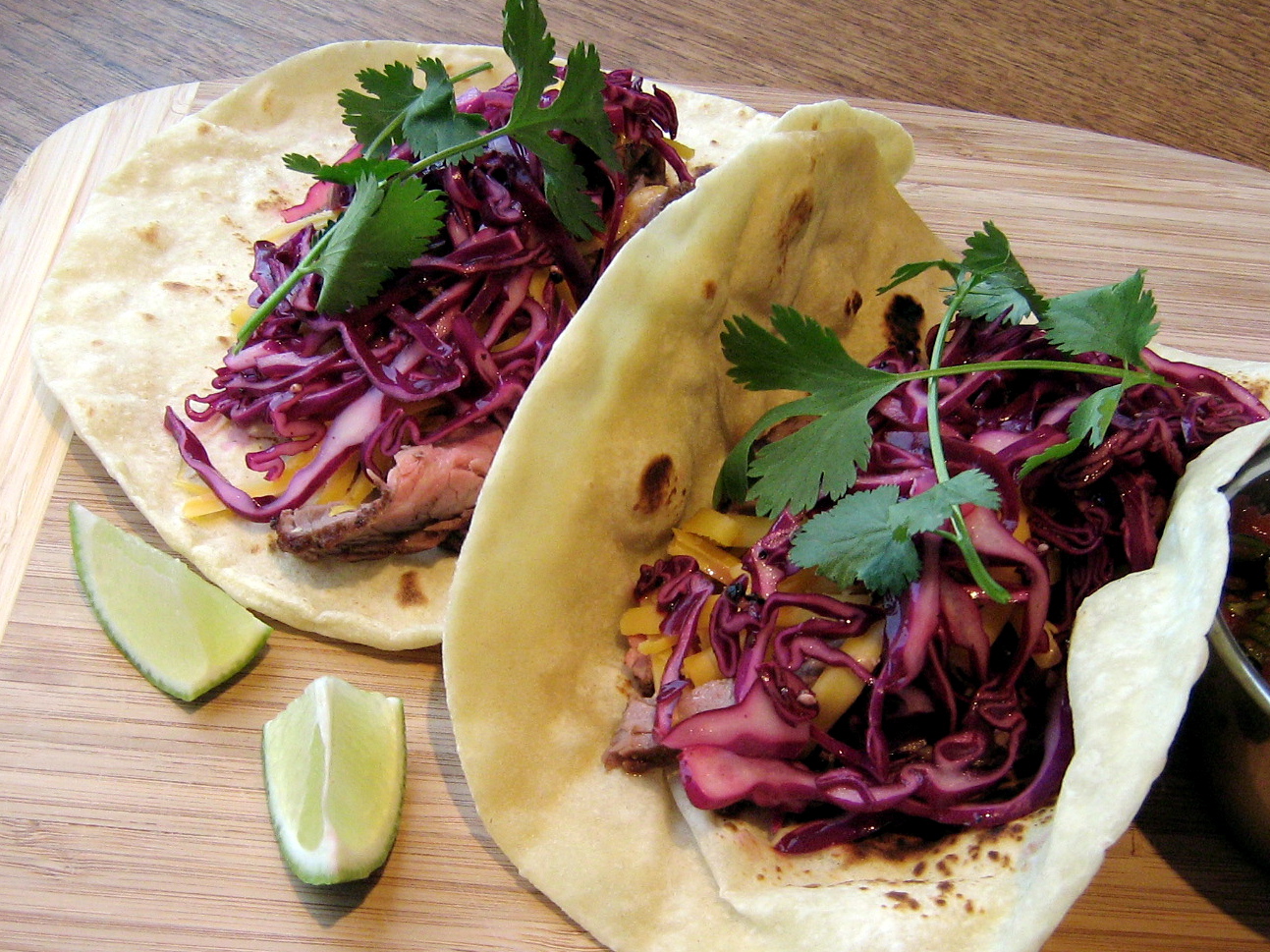 Happy Cinco de Mayo!
Today I made flank steak fajitas with purple cabbage slaw for dinner. They are so simple that they don't really require a recipe, so what follows is more of a guideline. The first time I made these was a few years ago during Earth Hour, when you are supposed to turn off all the lights, so I was literally making them in the dark (well, by candlelight) – but they were so easy to make that it didn't matter. They were also delicious, and have become my favorite Mexican-ish dish to make at home.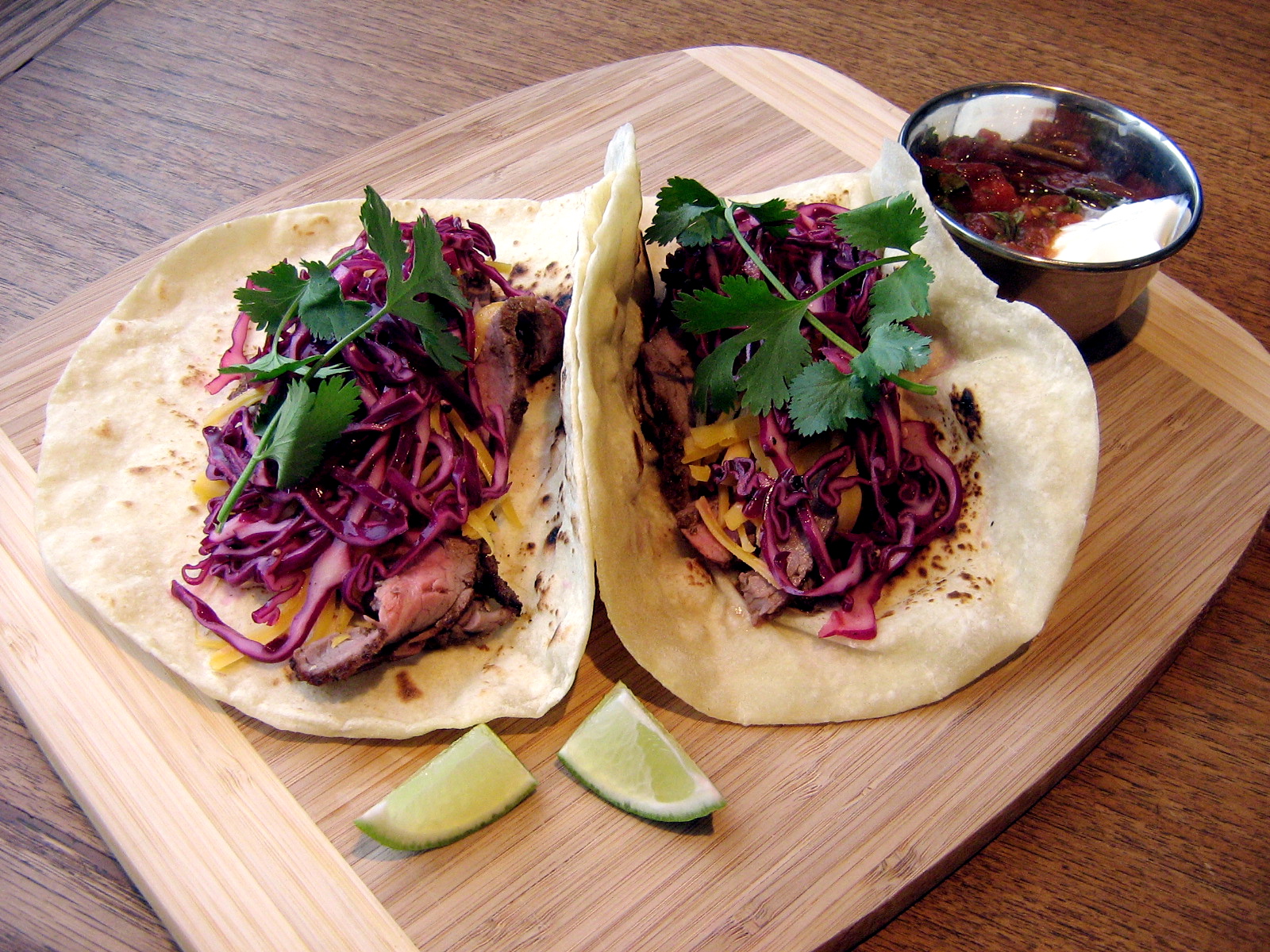 If the thought of cabbage in a fajita weirds you out, you just have to trust me. It is tossed with lime juice and salt and pepper, and the fresh crunch of the tangy cabbage slaw is fantastic in the fajita – a nice change from lettuce. Please try these – you will not be sorry!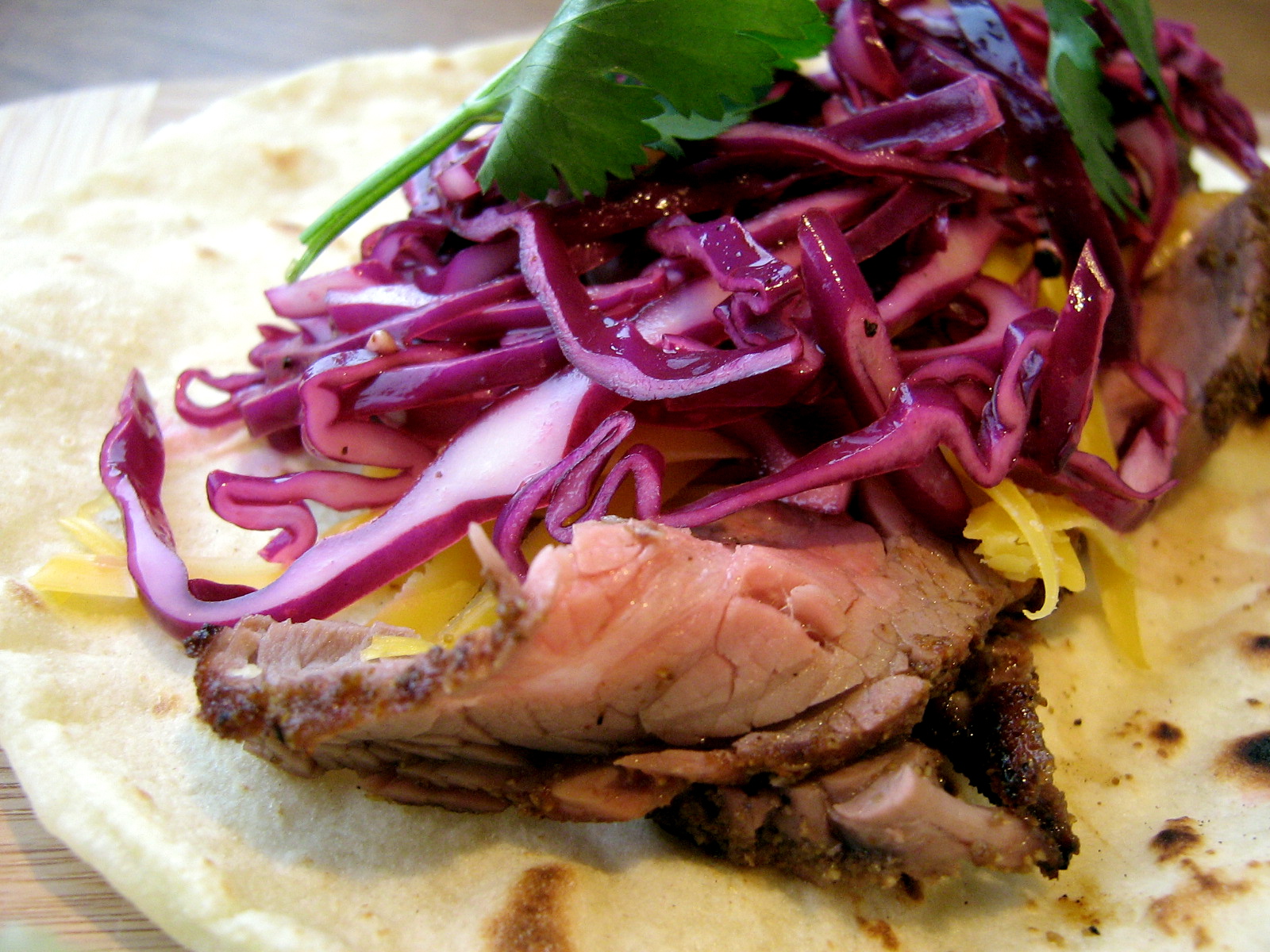 I like to use flank steak because it is relatively cheap and flavourful and is conducive to being sliced thinly, but obviously you can use whatever kind of steak you like. I upped the ante by making homemade tortillas, seeing as it's Cinco de Mayo and all. They were really good and added a nice chewy texture to the juicy steak and crunchy cabbage.
Grilled Flank Steak Fajitas with Purple Cabbage Slaw
Inspired by my trusted friend Martha
Cut some purple cabbage into thin slices (about 1/4 of a small head is enough for 2-3 people). Place in a bowl and toss with lime juice, salt, and pepper. Put the slaw in the fridge to marinate while you prepare the steak.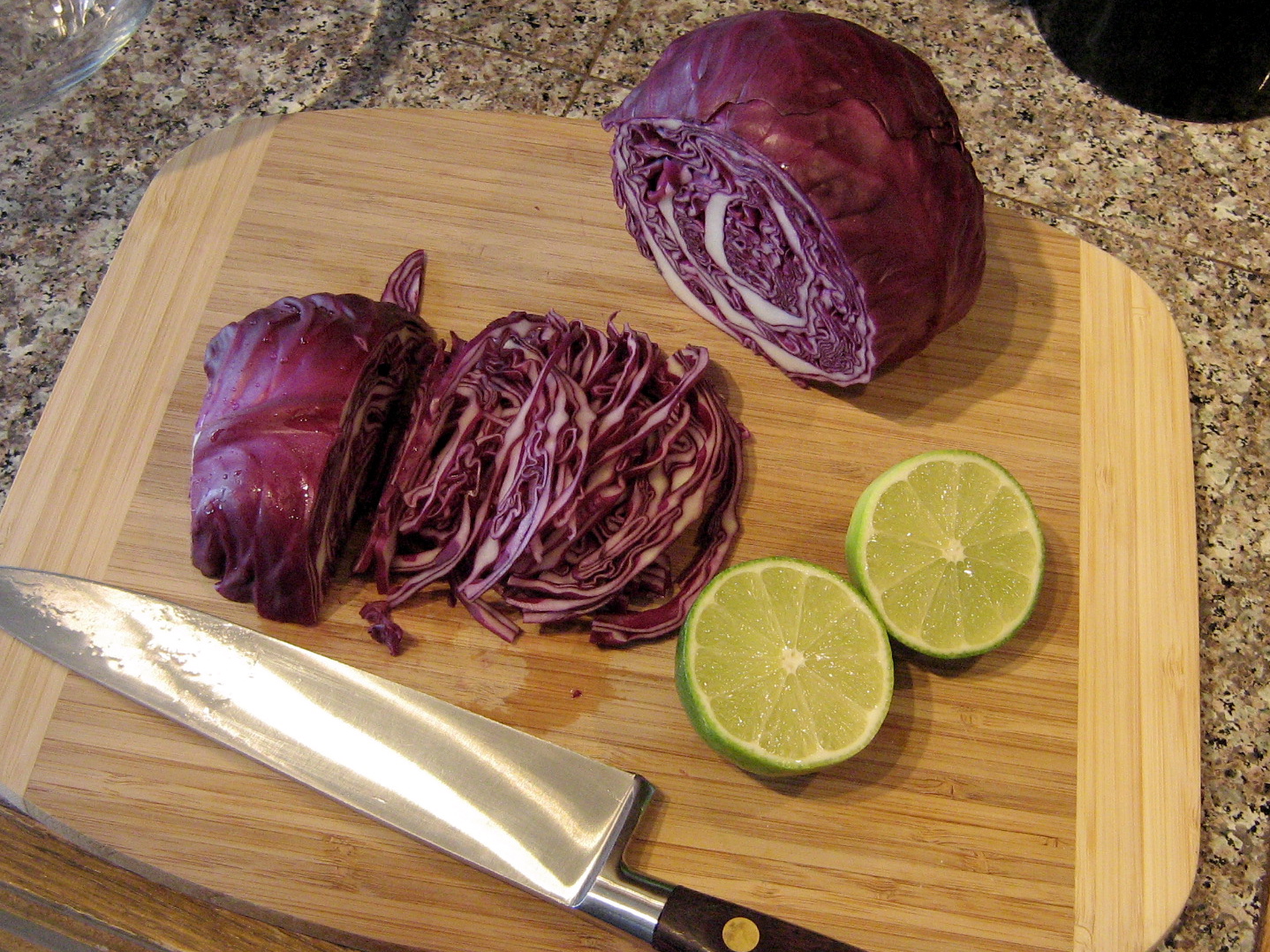 Sprinkle a piece of flank steak (about 350 grams or roughly 3/4 lb is enough for 2-3 people) on both sides with ground cumin and ground chipotle chili powder (or the chili powder of your choice, or just use cumin). Rub the spices into the meat and let sit for a few minutes.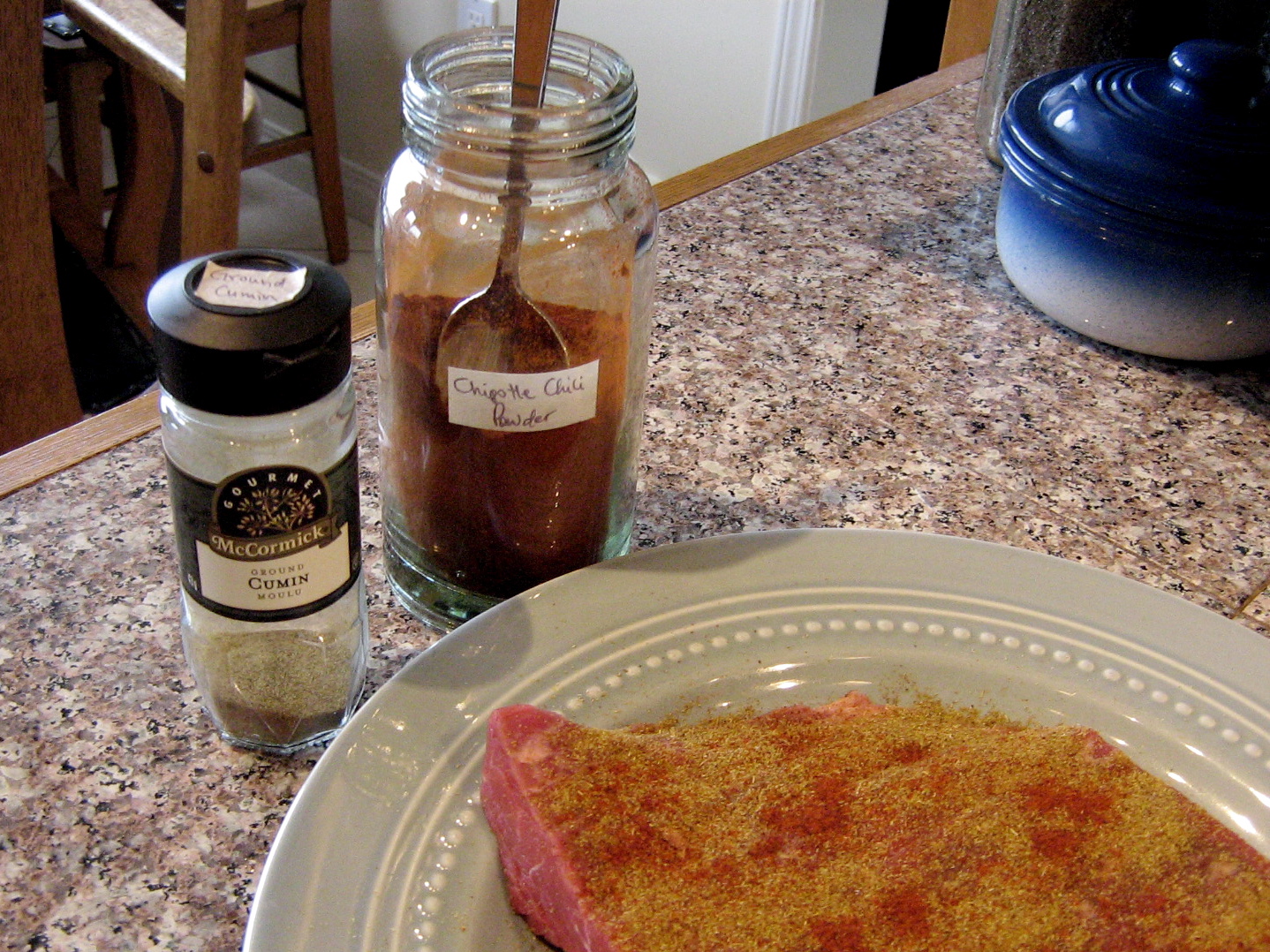 Grill the steak to your liking, then let it rest for a few more minutes before slicing into thin slices.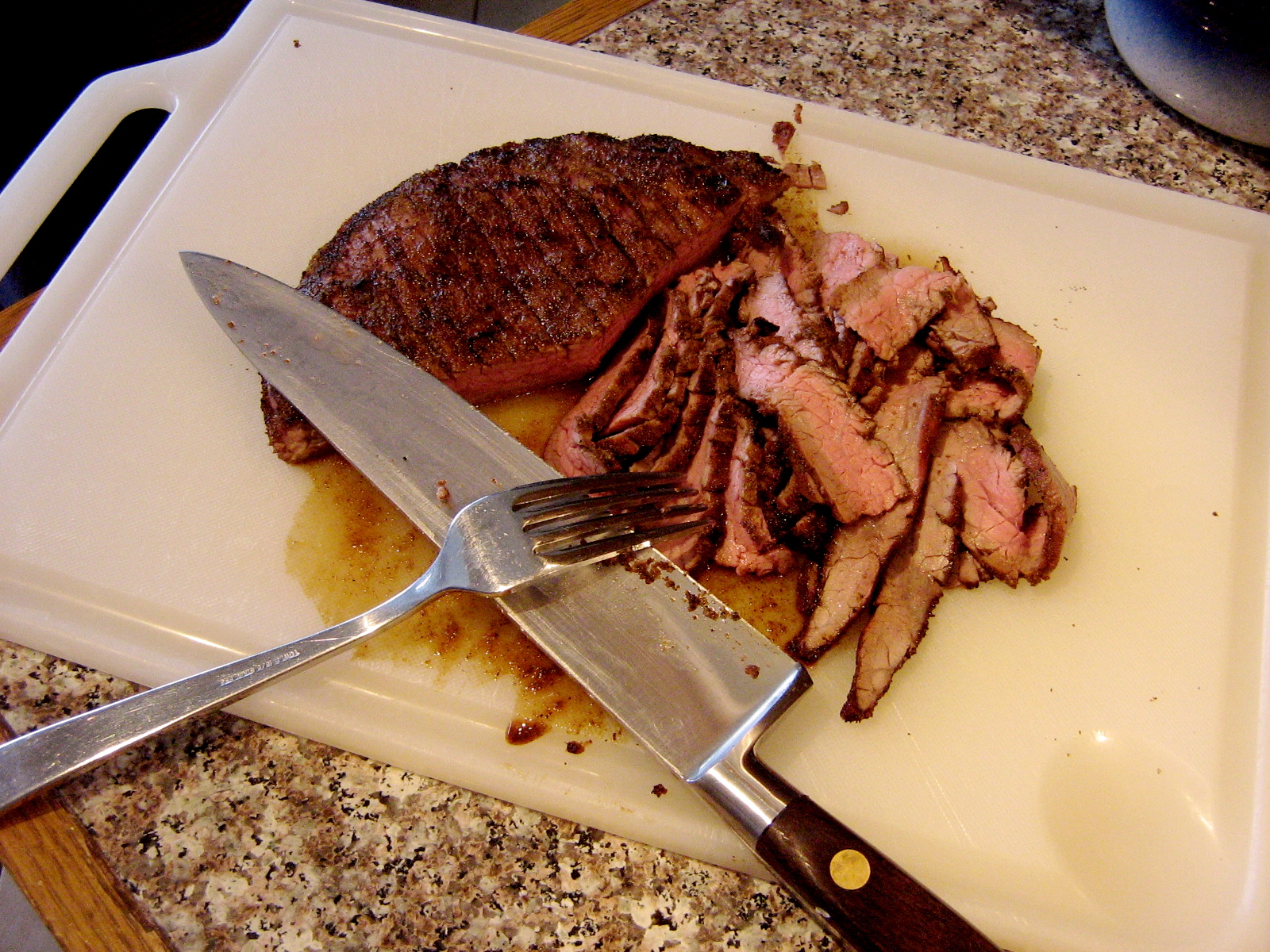 Pile the steak onto 8-inch flour tortillas (store-bought or homemade). Top with grated cheese (my favorite is aged white cheddar), cabbage slaw, a squeeze of lime, fresh salsa, sour cream, and cilantro. Devour.
Don't forget your cerveza con lima!