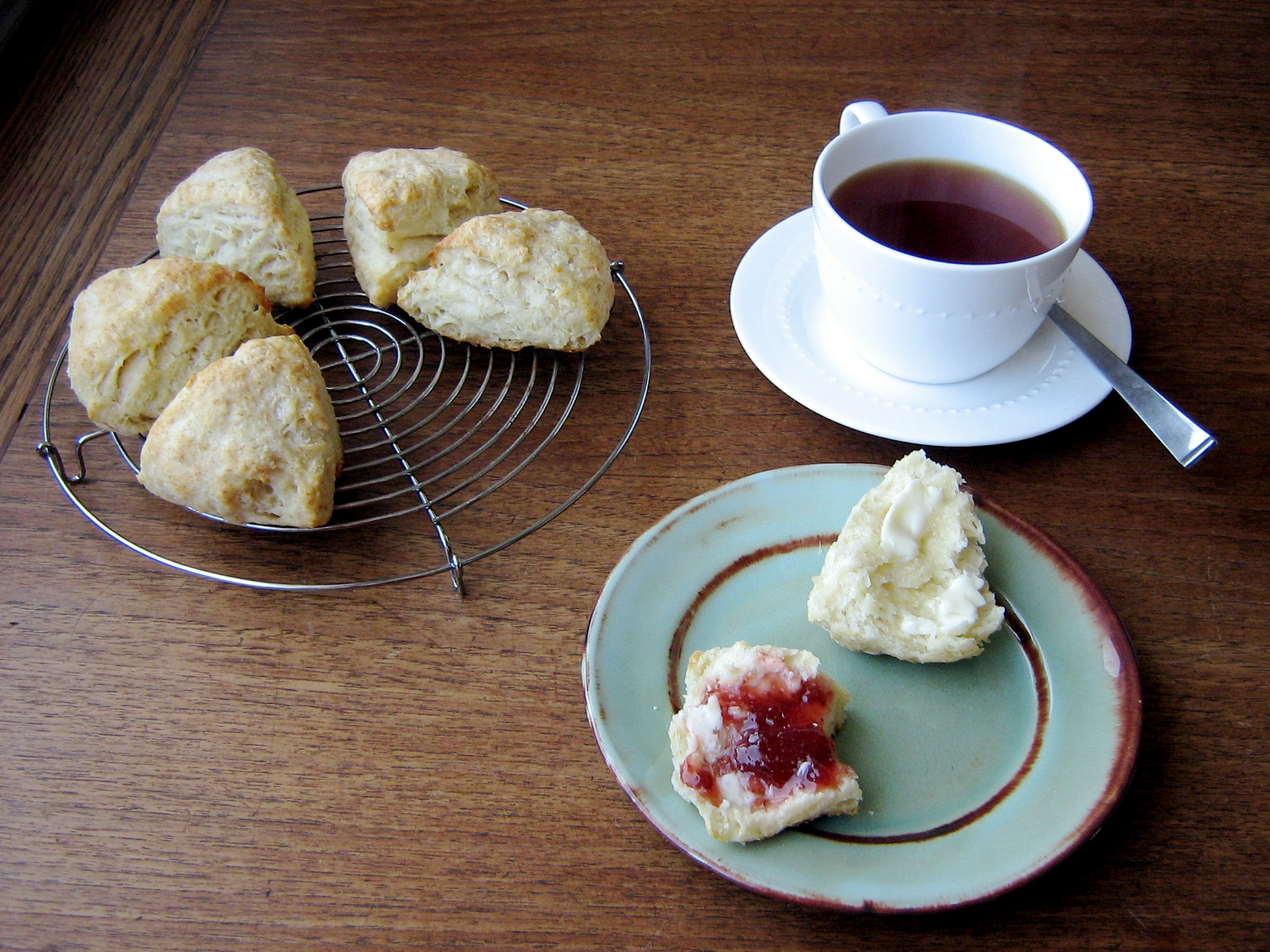 In grade 7/8 Home Ec, we learned how to make scones and sew boxer shorts. I have never in my life ever sewn another pair of boxer shorts, but this scone recipe is probably the most-loved recipe I have: I use it a lot and the scones (or baking powder biscuits, whatever you want to call them) always turn out perfectly. You can use whole wheat flour if you want or add chopped herbs, grated cheese, dried fruit, fresh or frozen berries, chocolate chips… endless delicious possibilities.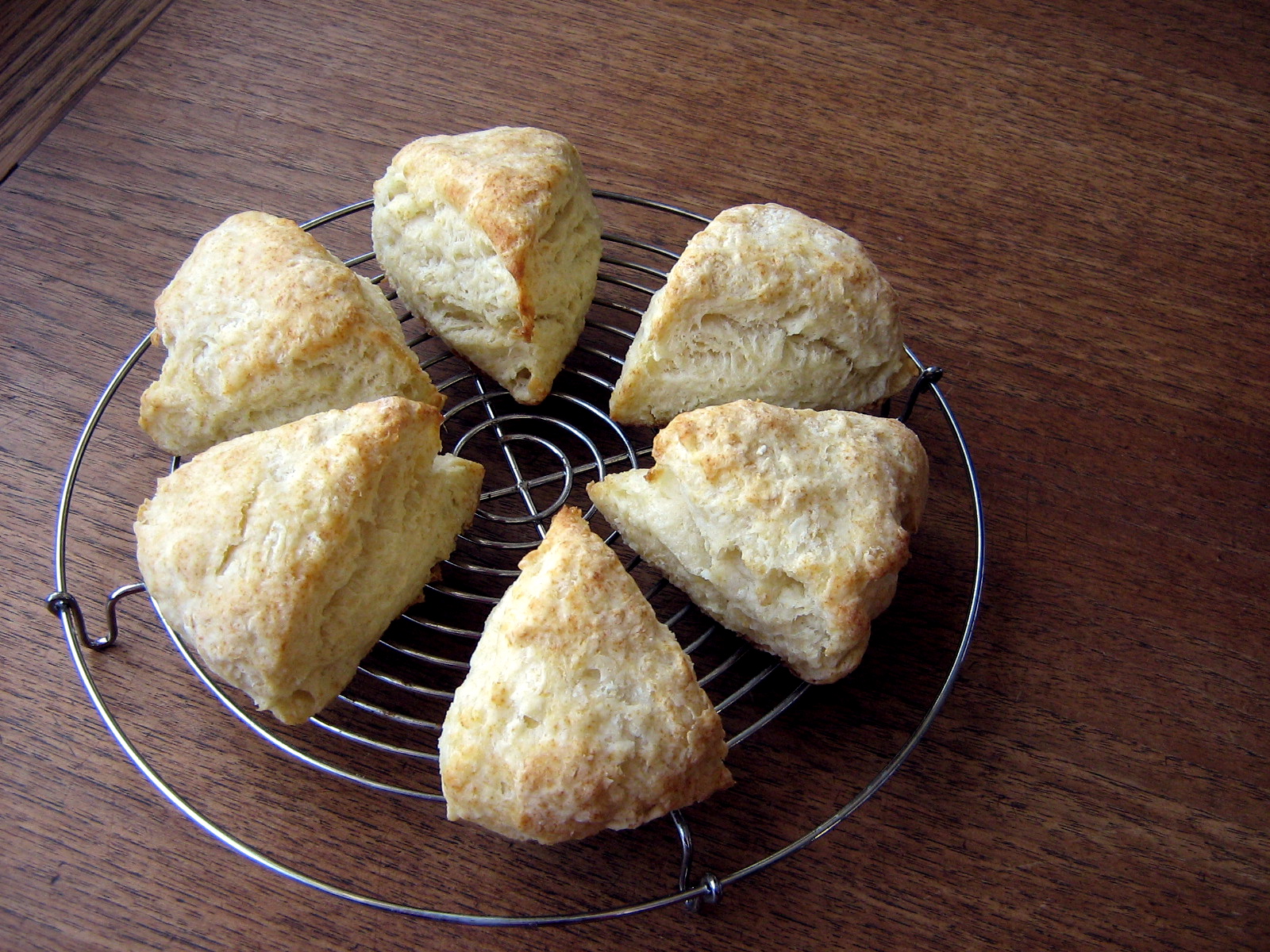 The important thing with making scones is not to over-mix when adding the milk to the dry ingredients, and also not to over-knead the dough before cutting it. The best way to think about it, in both instances, is as more of a folding action, rather than a stirring or kneading action. This gives you light, flaky, perfect scones.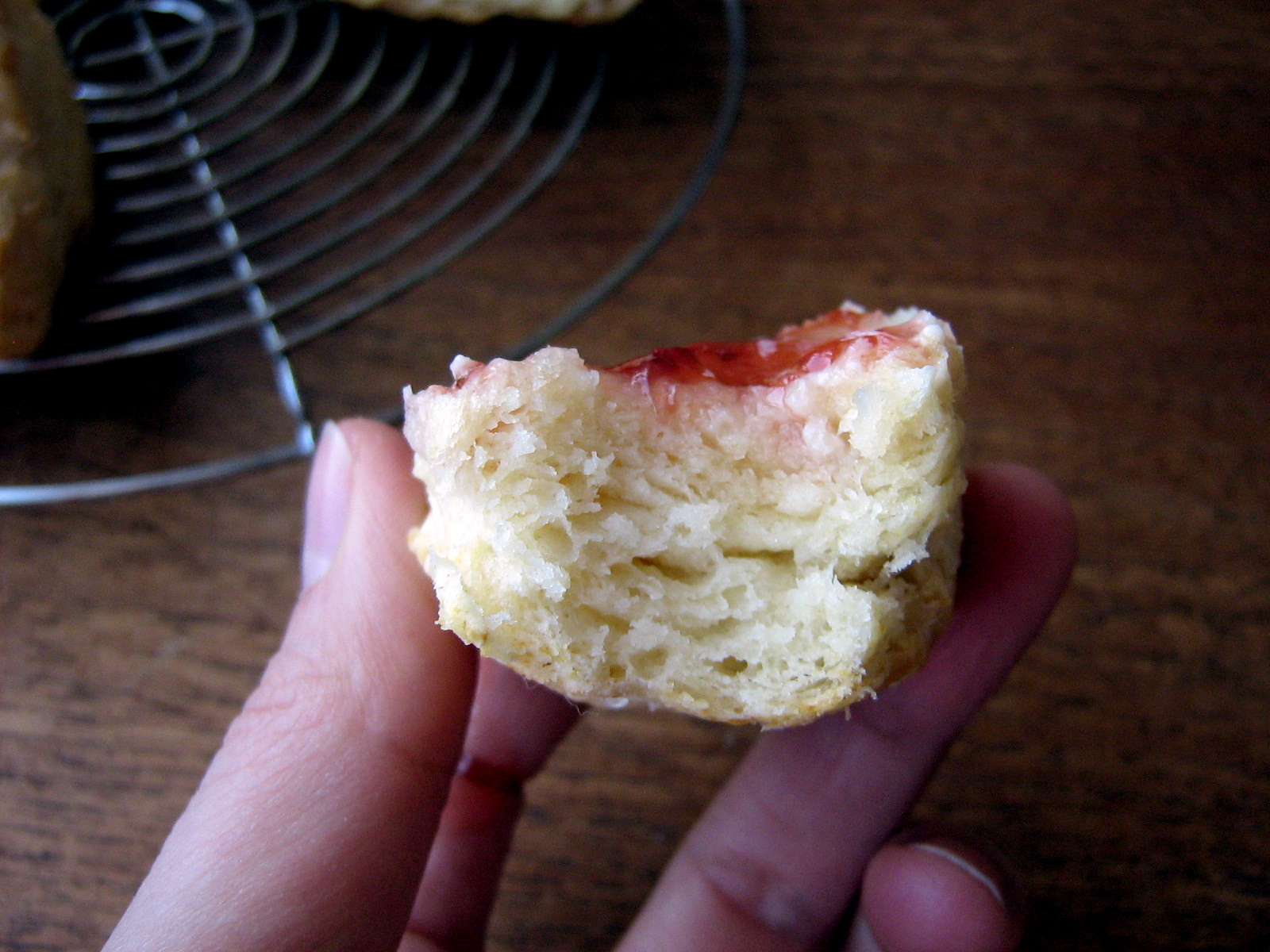 This dough can also be used to make dumplings to go on top of soups and stews by adding a bit more liquid (a few more tablespoons) and dropping the biscuits straight into the simmering pot. Stick the lid on and let it all simmer for about 10 minutes, or until the dumplings are firm and cooked on the bottom.
My favorite way to eat these is with butter, jam, and tea (they are perfect for a tea party!), but they also pair nicely with bacon and eggs for breakfast 😉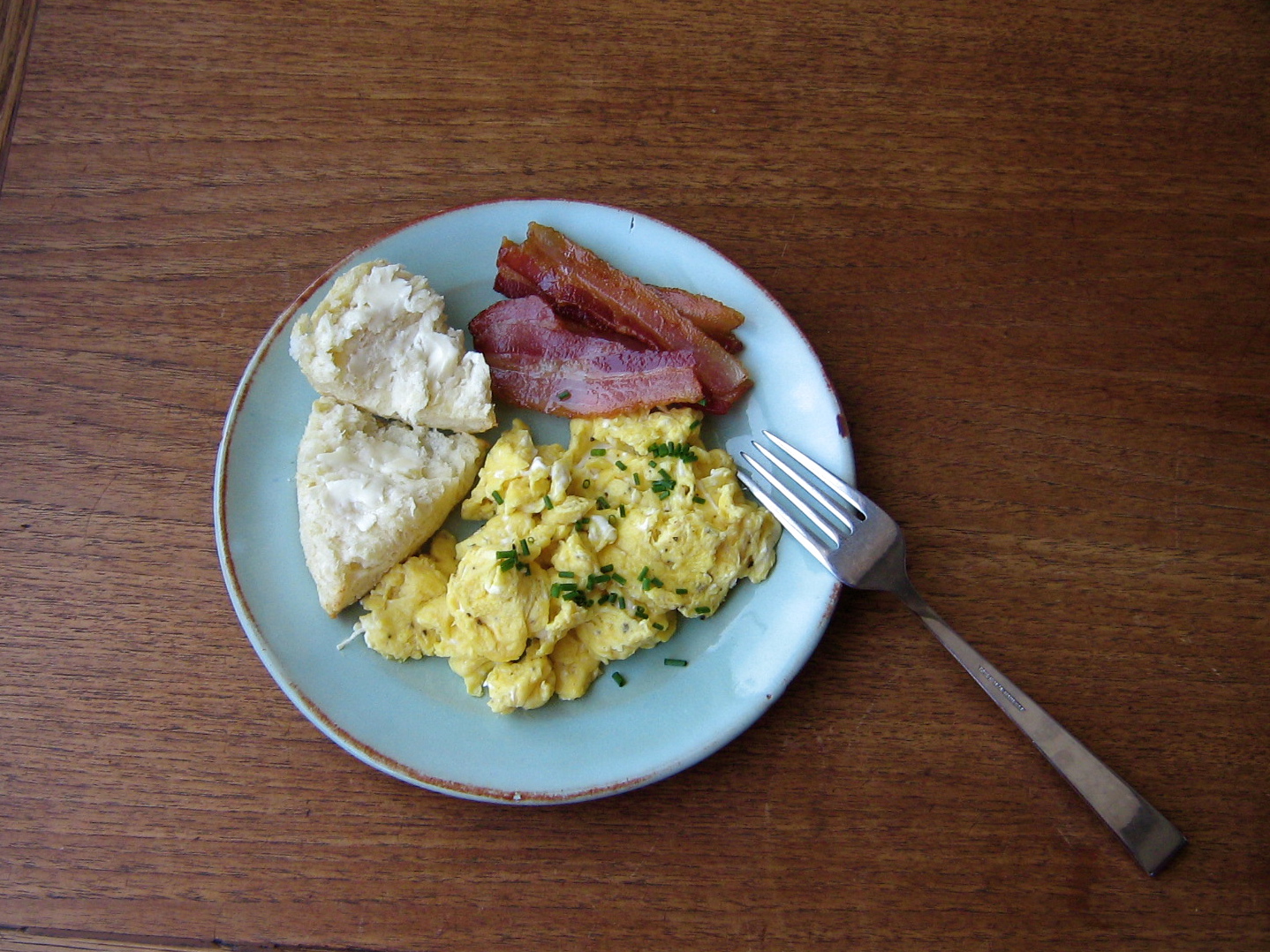 Home Ec Scones
If you want to add grated cheese, dried fruit, fresh/frozen berries, chocolate chips, etc, stir in 1/2 cup after cutting in the butter. Chopped herbs can be added to the flour before cutting in the butter.
Preheat oven to 425˚F. Mix together:
1 cup all purpose flour (may substitute 1/3 cup whole wheat)
2 tsp baking powder
dash salt
Add:
3 tbsp cold butter, in small pieces
Cut the butter into the flour with a pastry cutter until the dough resembles fine bread crumbs – the butter should be in mostly in small pieces, nothing larger than a pea. (You could also use two knives to do this, or use the "rubbing in" method, which I haven't tried because the pastry cutter is always handy!) At this point, stir in any additions you may be using.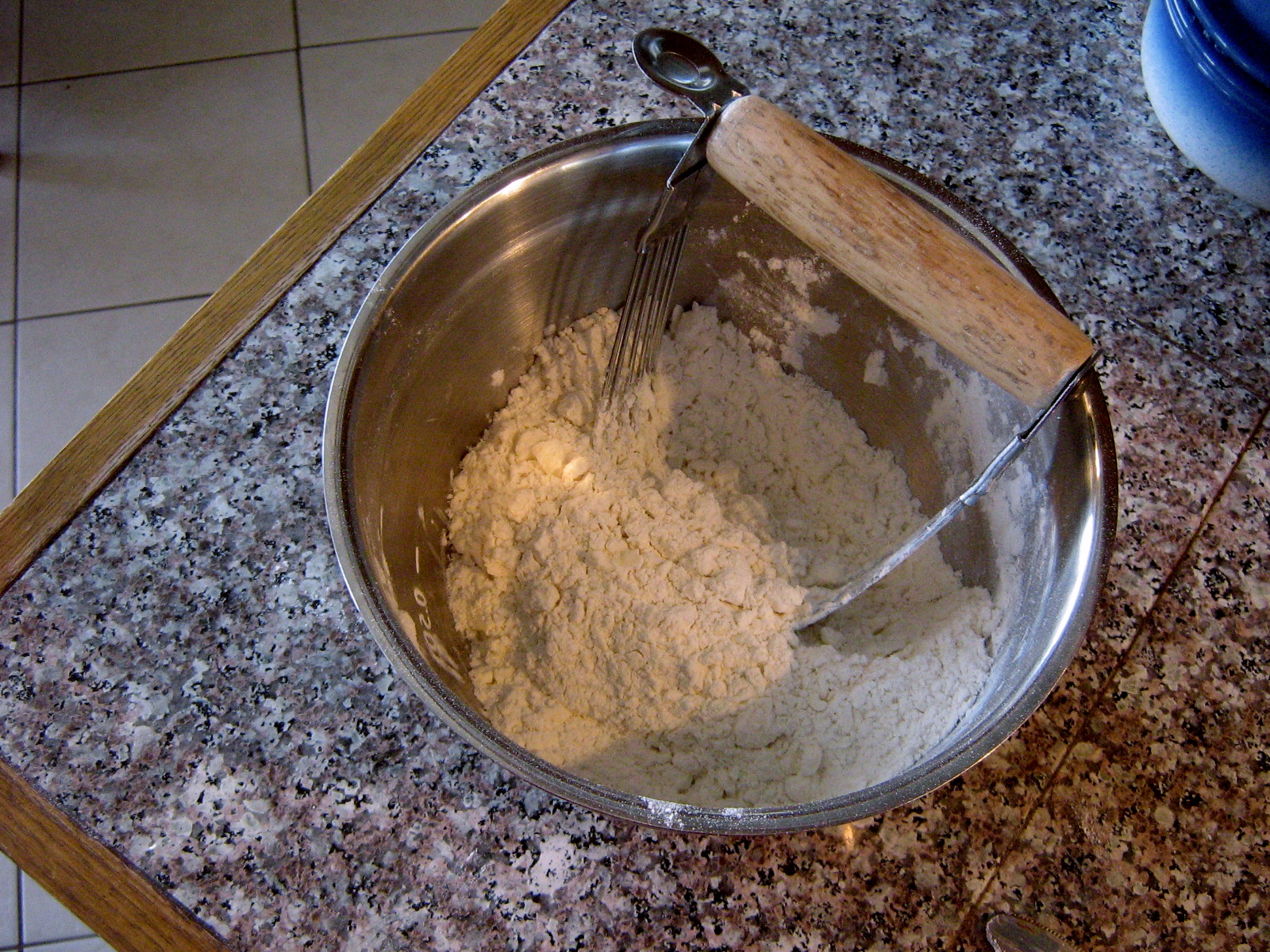 Pour in 1/2 cup cold milk and briskly incorporate it into the flour using a fork, with as few strokes as possible (4-5, ideally). Think of making a folding action – lift the flour from the bottom of the bowl and fold it onto the surface. The dough should come together in a shaggy, wet mass.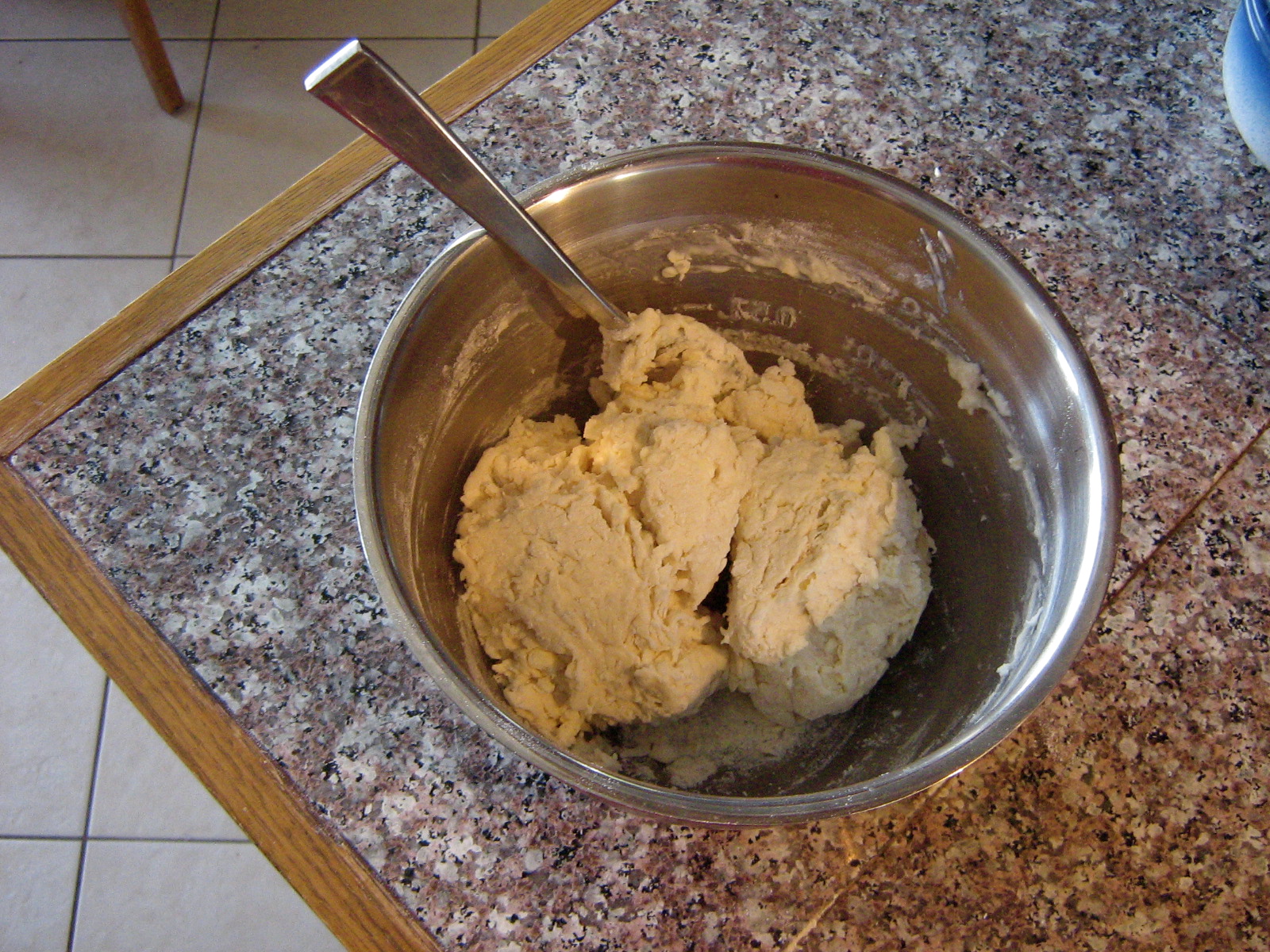 Turn the dough onto a lightly floured surface.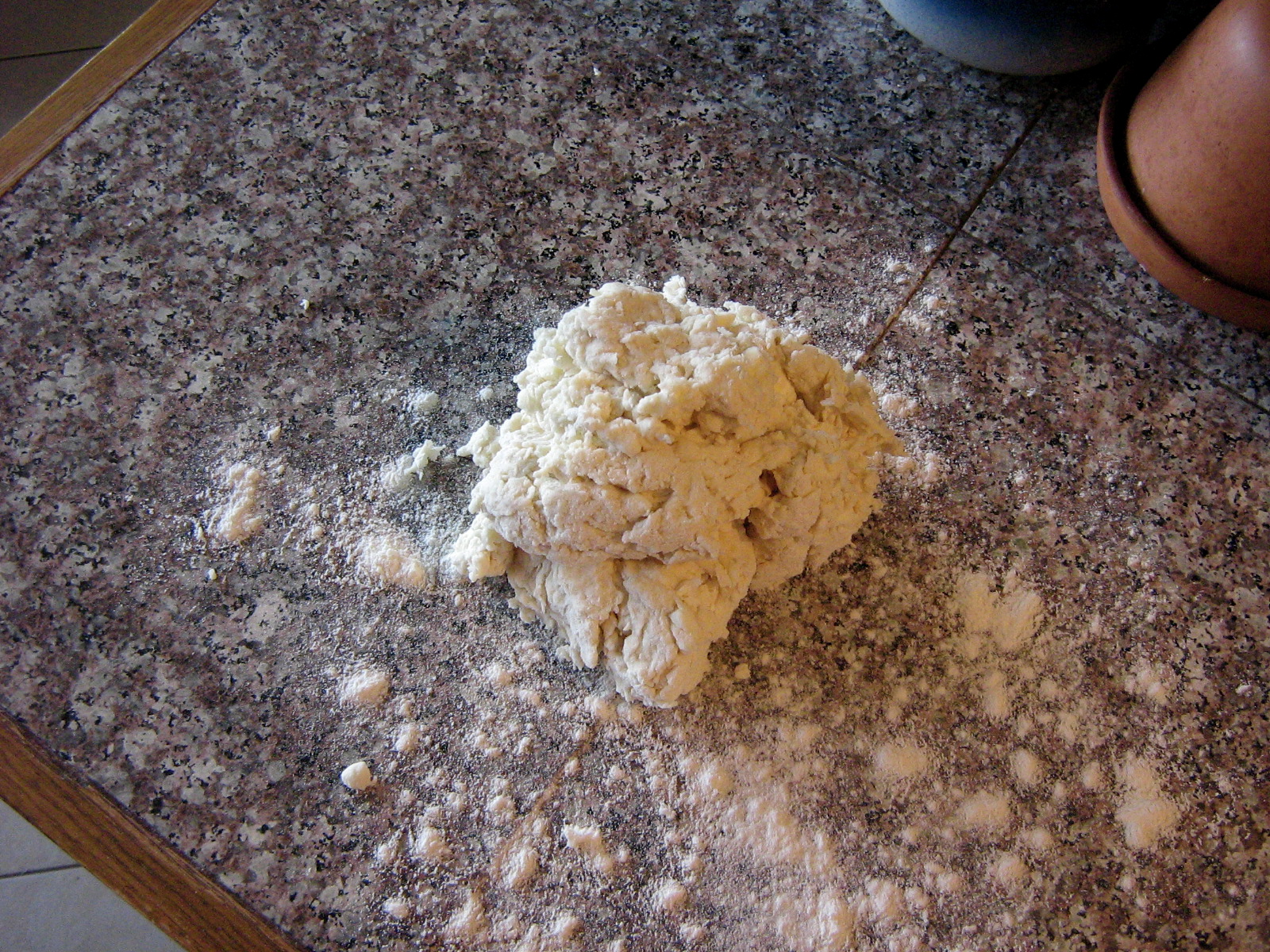 Sprinkle a little flour on the dough, pat it down gently, and fold it in half (this is also how you can incorporate any flour from the bowl that didn't get mixed into the dough). Sprinkle with a bit more flour (if needed), pat down, and fold again. Repeat 1-2 more times. Do not knead it like bread dough – you don't want to overwork the gluten, otherwise you'll end up with chewy scones. By folding and patting, you are making layers of dough with little butter pockets that will heat up, release steam, and expand in the oven to create flakiness. Shape the dough into a circle about 2 cm thick and cut into 4 or 6 wedges.
Place on an ungreased baking sheet and bake for 10-12 minutes at 425˚F, until golden brown on top and the bottom sounds hollow when you tap it with your finger. Can be eaten steaming hot or room temperature. These are best when baked and eaten on the same day. The scones are quite small – feeds 2-3 people.