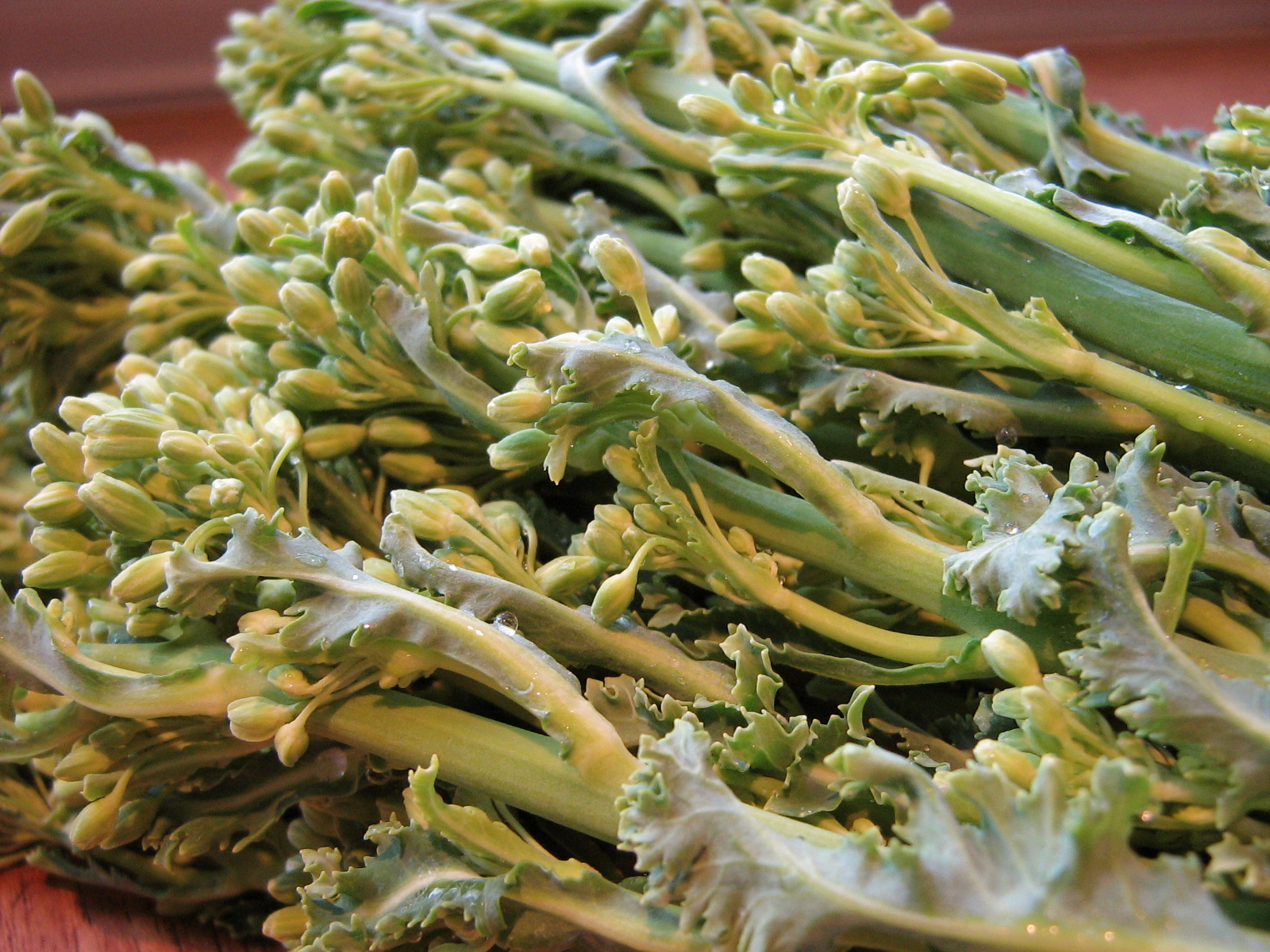 I love spring. I love the warmer weather (well, slightly warmer – it's still pretty darn cold out around here!), the longer days, the crocuses and cherry blossoms, the singing birds… but what I'm really appreciating this spring, more than usual perhaps, is the abundance of gorgeous, fresh, spring vegetables that are available – many of them local. At The Root Cellar, which is a super awesome green grocer in Victoria that you should definitely check out if you have not already, they stock all kinds of fantastic local spring produce, some of it fairly standard – chard, parsley, butter lettuce – and some of it more unusual – sorrel, collard greens, and kale tops. Most of the local greens in stock at the moment are from Vantreight Farms, best known for all those daffodils.
Anyway. The other day I was at The Root Cellar, browsing for dinner ideas, and I saw these kale tops. I am a big fan of brassicas (the broccoli family – my Dad calls them broccolids) so I was intrigued. Essentially, this is kale that is going to seed and is just about to burst into flower – probably not something that most people would think to eat, and definitely the first time I've ever seen it in a store – but why not? They looked so beautiful, green and crisp and fresh… so I brought some home to try.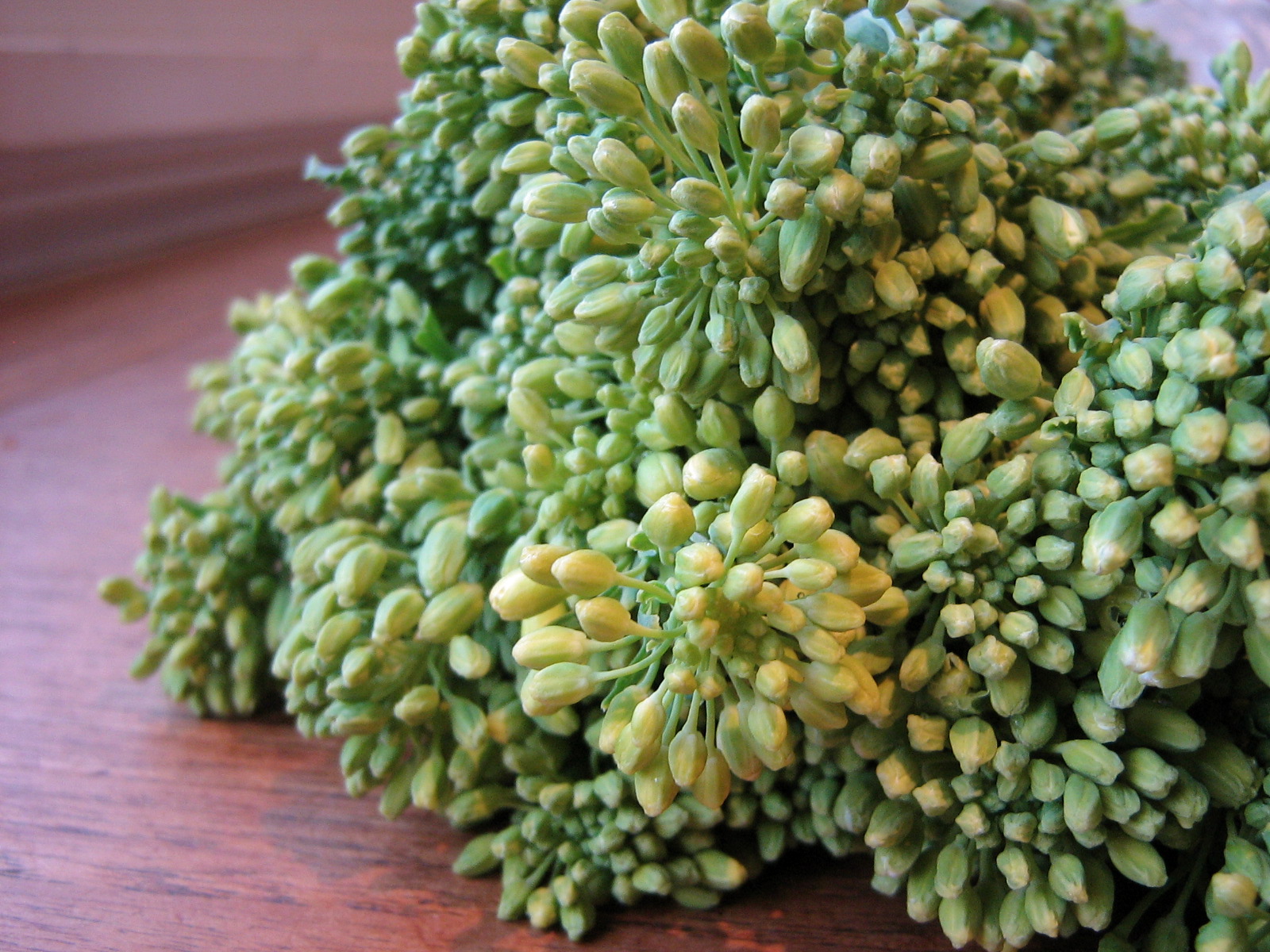 That evening was the first play-off hockey game in the Vancouver Canucks – Chicago Blackhawks series – a very exciting event for any self-respecting West Coast Canadian – so while Nate was yelling enthusiastically about Vancouver's prowess early in the game, what was I doing? Why, taking pictures of an unusual vegetable, of course! I meant it when I said I was a big fan of brassicas 😉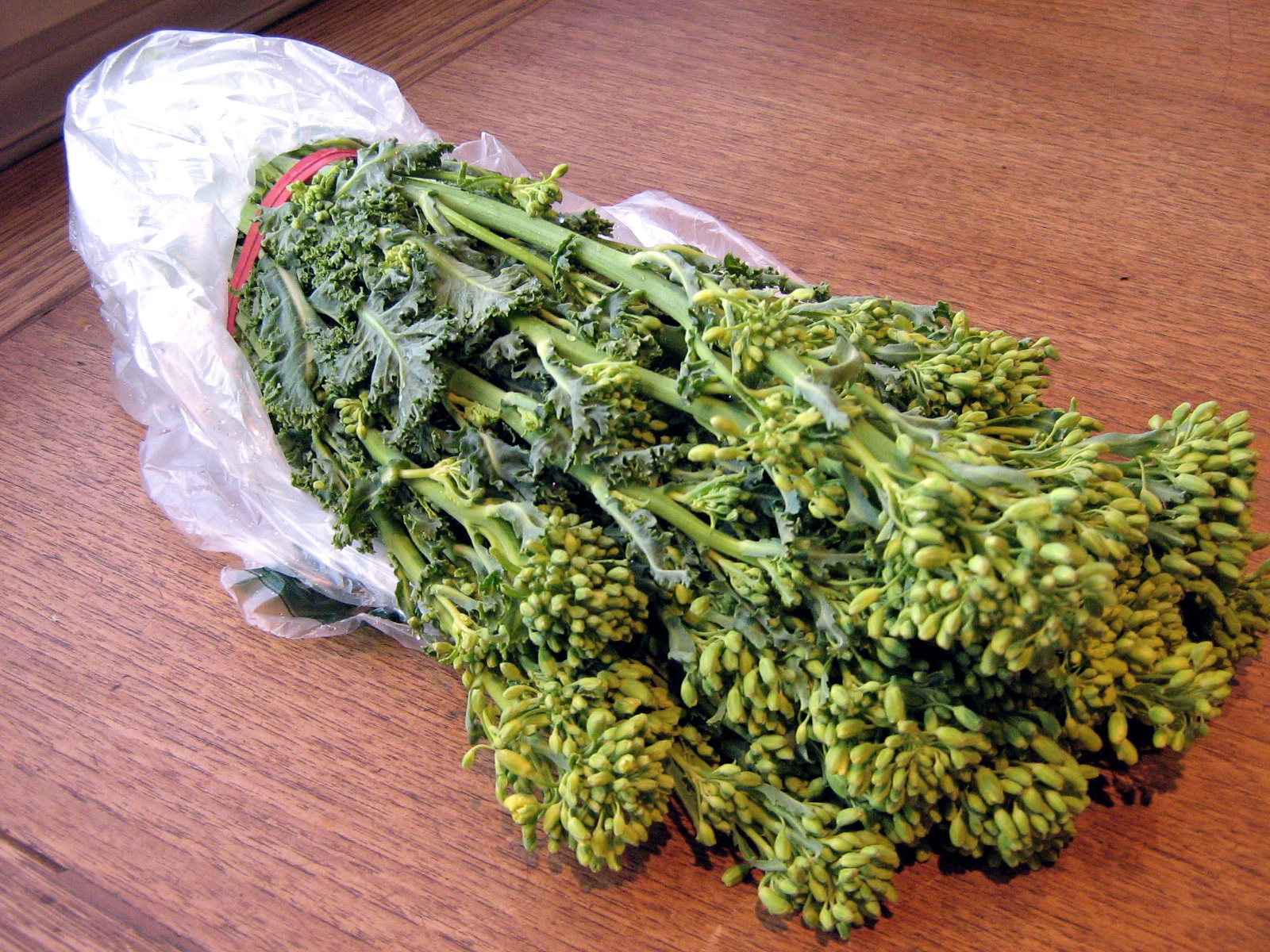 I have recently come up with a most delicious spicy peanut sauce for stir fries, and I used the kale tops to make a kind of spicy peanut beef and "broccoli" stir fry. So how did the kale tops taste? Good! Sweet, with a little bitterness, but in a pleasant way. More flavourful than regular broccoli – kind of like rapini or purple sprouting broccoli. The stalks were a little tough – not surprising, as these are the last hurrah of the kale plant after a long winter – but I actually liked the texture. And they were complimented beautifully by the spicy peanut sauce 🙂
Spicy Peanut Stir Fry Sauce
For some excellent stir frying tips, check out Jaden's stir fry secrets (the accompanying recipe is also really delicious!) on Steamy Kitchen. One important thing to remember is not to overload the wok/pan, otherwise your ingredients won't cook quickly (which is what stir frying is all about!). The following is more of a method than a recipe – use whatever vegetables/meat your little heart desires, and the sauce ingredients can be tweaked to suit your tastes.
Have all your vegetables and meat (or other protein) cut up and ready to go. I usually use at least half an onion, a few cloves of chopped garlic, and some grated ginger for the aromatics. (Here's a tip: keep the ginger in the freezer, then grate it on a microplane grater – fresh ginger on demand, and keeps it from getting all shriveled up in the fridge!) For vegetables, I try to keep it simple: 3-4 different kinds, preferably in a rainbow of colours. One of my favorite meats to use in a stir fry is pork, sliced thin against the grain, although this time I used flank steak, which is great for stir fries.
Have your wok or large skillet preheated over medium-high to high heat. Add about 1 tbsp of vegetable oil to the hot pan and the second it starts to smoke (which should be almost immediately), add your protein. (At this point my smoke alarm usually goes off – "remove batteries from smoke alarm" should be the first step in this recipe! 😉 ) Toss around for a minute or two, or until cooked through (this is important for chicken or pork – beef can still be a little bit rare). Add your aromatics (onions, garlic, ginger) and toss, cooking for another 30 seconds or so. Add your denser/harder vegetables (carrots, broccoli, cauliflower, etc), cook for 30 seconds, then add your softer vegetables (peppers, mushrooms, bok choi, etc) and cook for 30 more seconds. Throughout this whole process, make sure the heat is high enough that you're still hearing a sizzle, but not so high that things are sticking and burning on the bottom of the pan. Remove the pan from the heat.
Push everything to the sides of the pan to make a hollow in the center for the sauce. Add:
a large heaping spoonful of peanut butter
a large spoonful soy sauce/tamari
a few dashes of fish sauce
a small spoonful of honey
a small spoonful of chili garlic paste, or to taste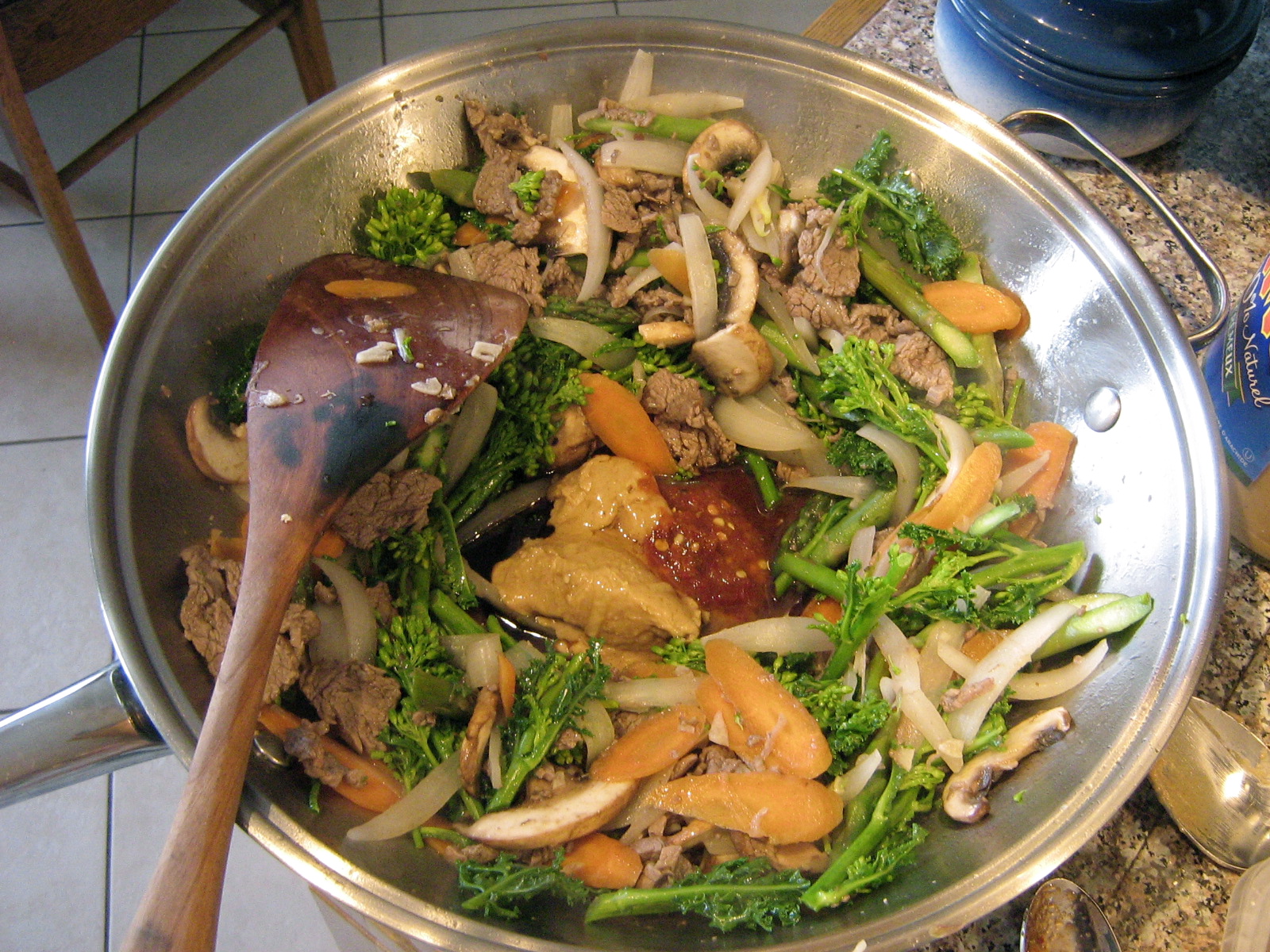 Mix this all together in the center of the pan, adding a few spoonfuls of water if needed to get it combined. Return the pan to the heat, get the sauce bubbling, and toss everything around until evenly covered. Serve over rice or noodles (my current favorite base is quinoa or brown rice).
(And don't forget to put the batteries back in your smoke alarm 😉 )