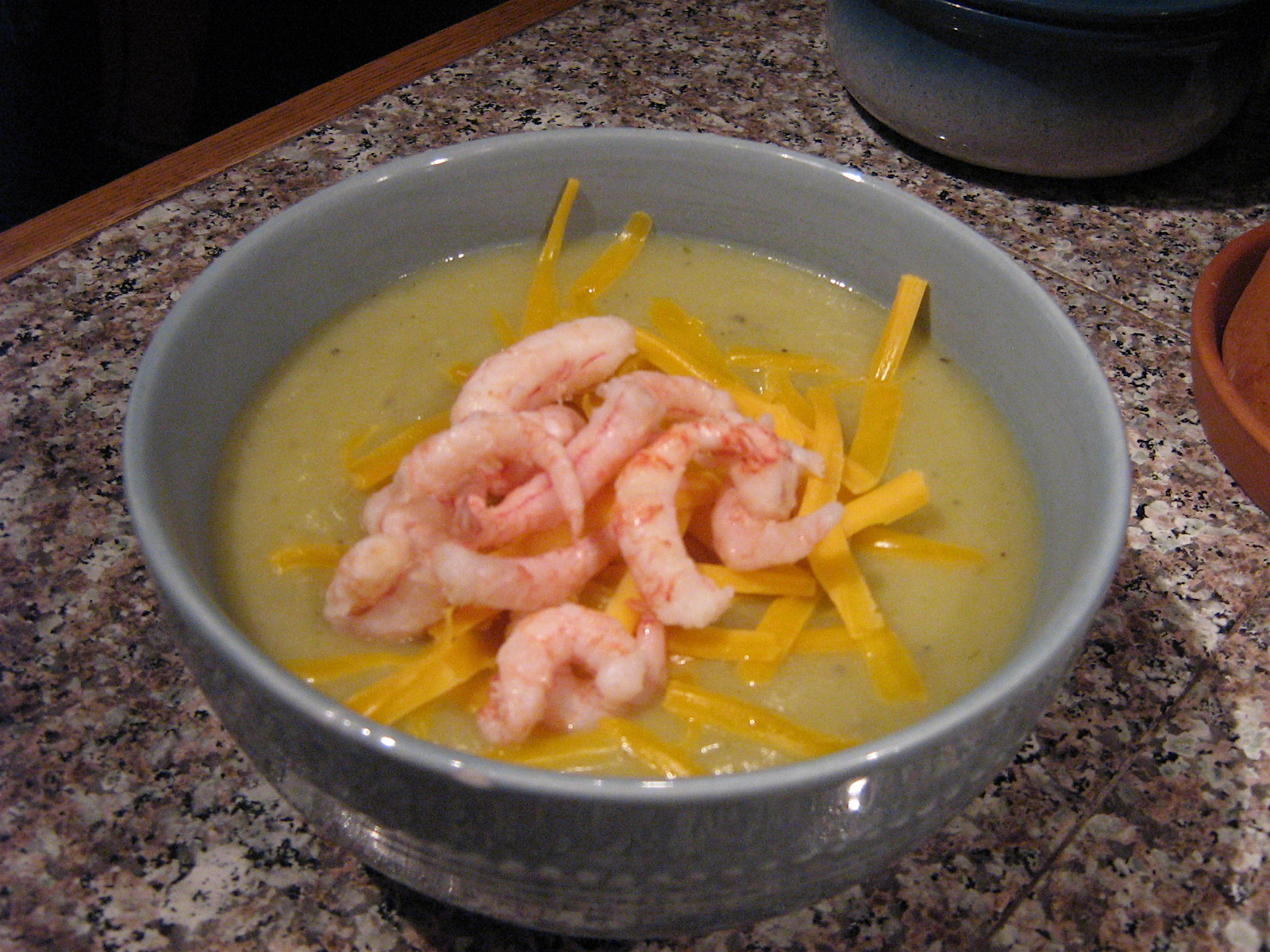 This recipe originally comes from a friend of my Mum. It's one of my favorite comfort foods: simple, delicious, satisfying. It is good enough plain, but what makes it extra good is stirring toppings into your bowl of soup. I really like adding shredded cheese and hand-peeled shrimp. Crumbled bacon is also really good.
I don't worry about exact measurements with this soup – it is very forgiving, and also versatile for substitutions and personal preference. Try adding a sweet potato and a spoonful of chipotle puree and top it with bacon and cheese for a Southwestern-ish version.
Use whatever type of potato you happen to have on hand. My favorite is Yukon Gold, but any kind will work. Look for leeks with as much white as possible, and clean them really well to remove any dirt that gets between the layers. To clean, remove the tough dark green parts, reserving the white and light green parts. Slice in half lengthwise first, the slice into semi circles. Place them in a large bowl of cold water and swish them around with your hands. Let it settle for a minute – the dirt will fall to the bottom of the bowl and the leeks will float on top. Scoop out the leeks, drain in a colander, and proceed with the recipe 🙂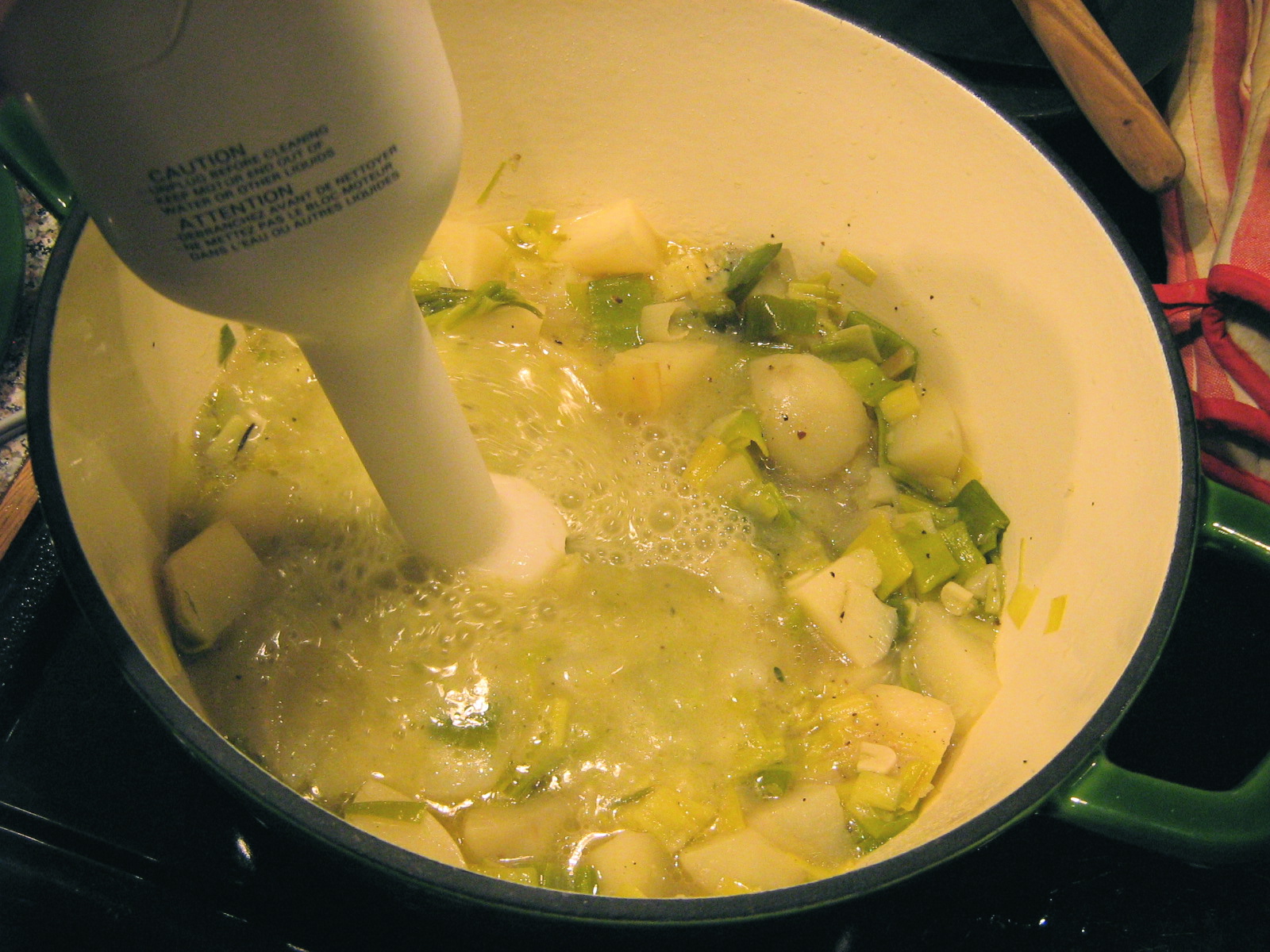 Pureeing…
Pureed and reading for eating 🙂
Leek and Potato Soup
Inspired by Anne
3-4 leeks, sliced and cleaned as directed above
olive oil
salt and pepper
3-4 medium sized potatoes (or equivalent), peeled and cut into 1 1/2 inch chunks
water or stock (vegetable or chicken)
2 dried bay leaves
rosemary, thyme, and sage – fresh sprigs or dried
Toppings such as cheese, hand peeled shrimp, crumbled bacon…
Sauté the leeks in a large soup pot in a few tablespoons of olive oil. Season with salt and pepper. Add potatoes and enough stock to just cover everything. Season with more salt and pepper, bay leaves, and herbs. Bring to a boil, cover, and simmer until the potatoes are tender, about 20 minutes.
Remove bay leaves and fresh herb sprigs, if using. With an immersion blender, blend until smooth (or pour into a blender or food processor). Add more stock or water to thin to desired consistency and season to taste.
Heat through (if it boils, watch for spattering soup!) and serve. Pass toppings separately for eaters to stir into their soup.
Makes 3-4 servings.